Rockhounding in Oklahoma is an absolute blast! Whether you're a seasoned rockhounder or just starting, the state offers a treasure trove of opportunities to satisfy your collecting cravings.
From stunning gemstones to fascinating fossils, there's something for everyone to discover. Oklahoma's diverse geology and rich mineral deposits make it a haven for rock-hounding enthusiasts.
The best part about rockhounding is the thrill of the hunt. Oklahoma provides plenty of exciting locations to explore.
You can head to the Caddo Mountains, where turquoise glistens amidst rugged landscapes, or venture to the Ouachita Mountains, known for their hidden gems and minerals. And let's not forget the Wichita Mountains, home to unique copper deposits that may hold some surprising finds.
The success of rockhounding in Oklahoma is undeniable. Rockhounds from all over have discovered fantastic treasures in the state's diverse terrain. You'll be amazed at what you can find with the right tools, knowledge, and a dash of luck. You never know what rocks and minerals await your eager eyes!
How We FoundThe Best Places For Rockhounding in Oklahoma
We spent a lot of time putting together the list of which of the many options for Oklahoma rockhounding we were going to recommend. We wanted to have a nice variety of locations for experienced and novice rockhounds in a variety of settings. Here are the main factors we used when determining the recommendations we set out :
The extensive local experience and understanding of our team
Input from multiple local rockhounds and rockhound groups
The accessibility of the various locations
Safety and potential hazards when collecting
Private and public locations
A desire to include locations for both experienced rockhounds and those who are just starting out
Using these weights we think we've put together the best list out there for those who love finding new rocks, gems, and minerals for our collections!

What You Can Find Rockhounding In Oklahoma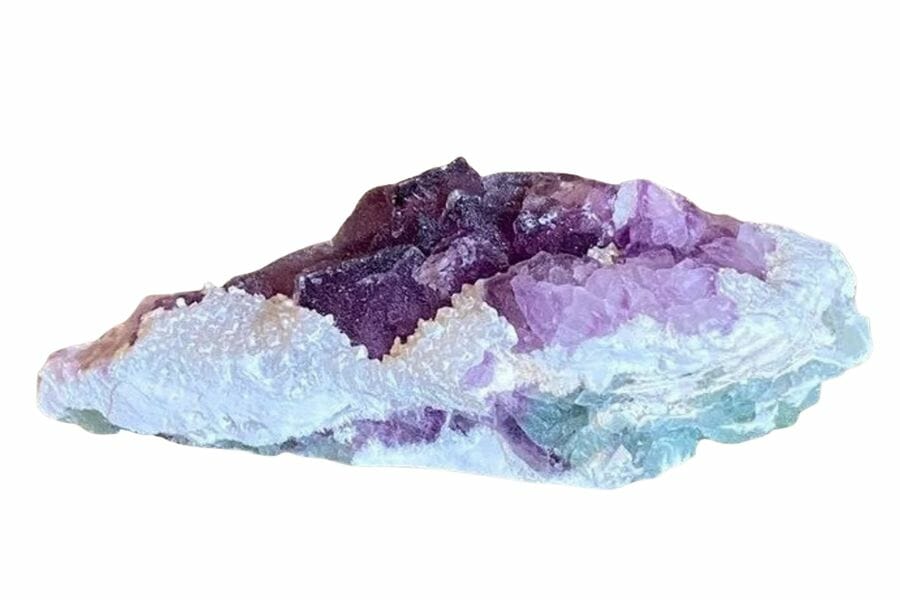 Because of their enormous diversity, we could not cover all of the rocks and minerals that may be found in Oklahoma. Most of the more common and uncommon specimens that rockhounds look for in the state consist of the following:
Rare rocks and minerals found in Oklahoma
More common desirable rocks, minerals, and gems found here
In-depth guides to finding specific types of rocks in Oklahoma
If you're looking for a specific specimen, look at the additional directions we've created to find it.
We've compiled a list of over 3,000 magnificent locations of rockhounding places near you. Continue reading this article to learn more about the treasures that Oklahoma has to offer.
The Best Places To Find Rocks and Minerals in Oklahoma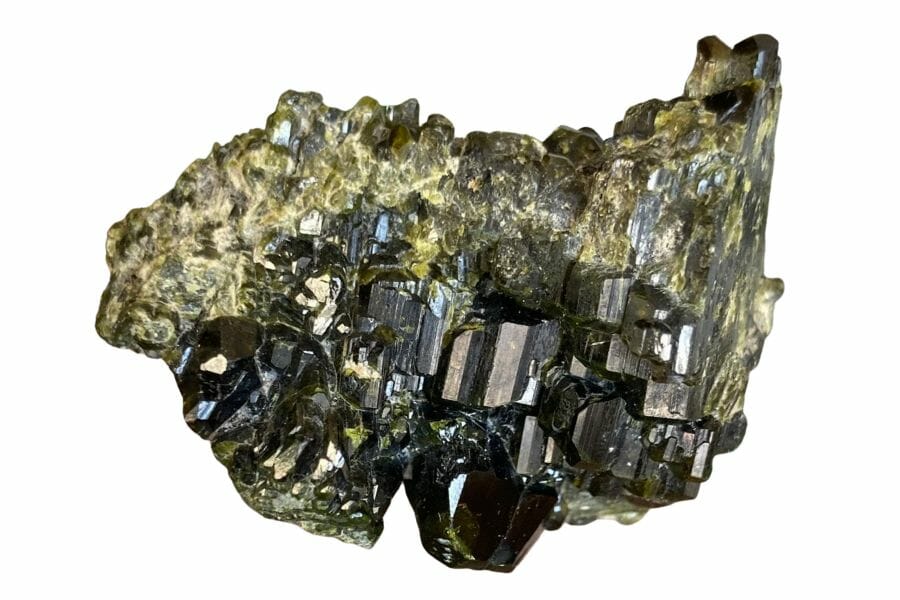 We wanted to list some of our favorite rock-hunting spots in Oklahoma to get things started. Despite having many possibilities, we concentrated on our best picks. You could enjoy visiting these locations and seeing some beautiful rocks and minerals.
Always Confirm Access and Collection Rules!
Before heading out to any of the locations on our list you need to confirm access requirements and collection rules for both public and private locations.
These requirements are subject to change without notice and may differ from what we state below.
Always get updated information directly from the source ahead of time to ensure responsible rockhounding.
Cottonwood Canyon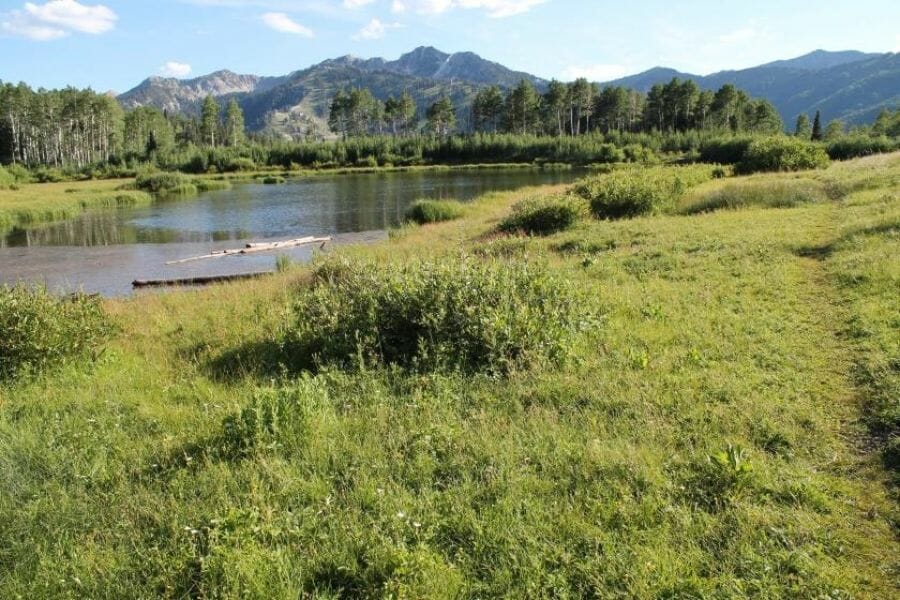 Cottonwood Canyon is a true haven for rock-hounding enthusiasts. This scenic canyon, carved by the meandering Cottonwood Creek, offers a rich history and an abundance of geological wonders waiting to be discovered. Once inhabited by Native American tribes, the canyon bears witness to the footsteps of those who came before, adding an intriguing layer of cultural significance to your rock-hounding adventure.
The exposed layers of sedimentary rocks provide a glimpse into the area's geological history, with fossils dating back millions of years. Whether a beginner or an experienced rockhound, Cottonwood Canyon offers endless possibilities for discovering unique specimens that will leave you in awe of the Earth's natural beauty.
What you can find there
You can find various minerals at Cottonwood Canyon, but agate is the most abundant mineral here.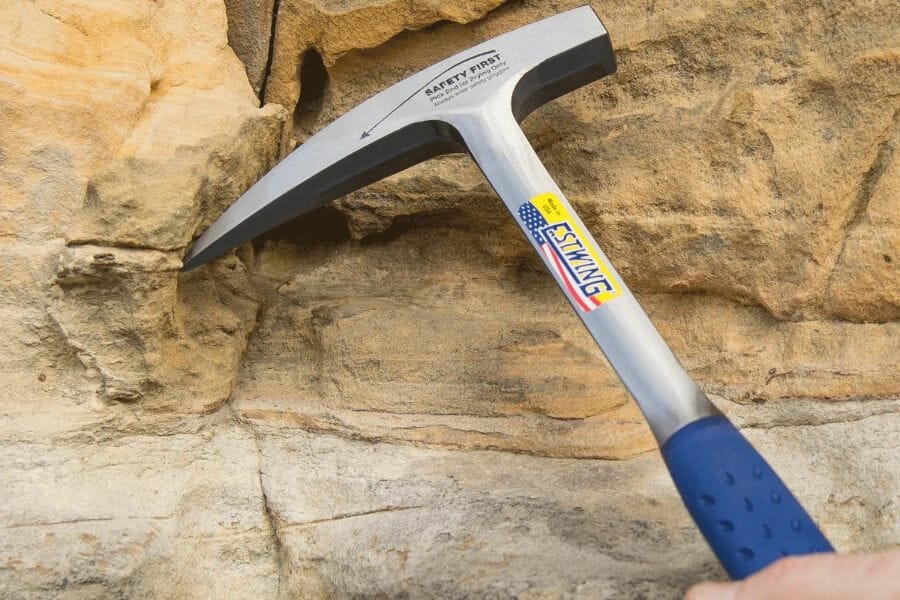 The tools every rockhound will need
When you're out looking for rocks and minerals having the right tools for the job is really going to make or break your success. You don't need a lot for most trips but there are a handful that are critical and will make your life a lot easier.
We get asked a lot about the equipment we use. Over the years we've found a handful of tools that we recommend to both new and experienced rockhounds which we outline in great detail in our complete rockhounding tools and kit guide. These are quality options that also happen to be relatively inexpensive.
Below are the basic tools that make your life so much easier and save you a ton of time. Check out the full guide to see everything we recommend bringing. One quick note, as an Amazon Associate I earn from qualifying purchases but we try very hard to only recommend gear we would use ourselves and often recommend brands you can't find on Amazon.
At a minimum you should have:
1 - Sturdy rock hammer: The Estwing Rock Pick is our standard
2 - Rugged chisels: Try Kendo' 3-piece Chisel Set
3 - Compact shovel: The Koleiya 28-inch shovel works well
4 - Rock screen pan: The Wazakura Soil Sieve Set fits the bill
5 - Eye protection: DeWalt Safety Glasses are cheap and comfortable
6 - Head protection: Malta's Safety Helmet has been our go-to
7 - Jewelers lens with at least 20x magnification: Jarlink's Jewelers Loop is perfect
The rockhounding books that we use most
There are also a few books that have been extremely helpful in the search for gems. These books have great recommendations and tips:
National Audubon Society Field Guide to Rocks and Minerals: North America 
Southwest Treasure Hunter's Gem & Mineral Guide 
Earth Treasures: The Southwestern Quadrant 
We provide links to find these tools on Amazon but some can also be found at your local hardware stores. For more recommendations check out the link to our full tool guide above.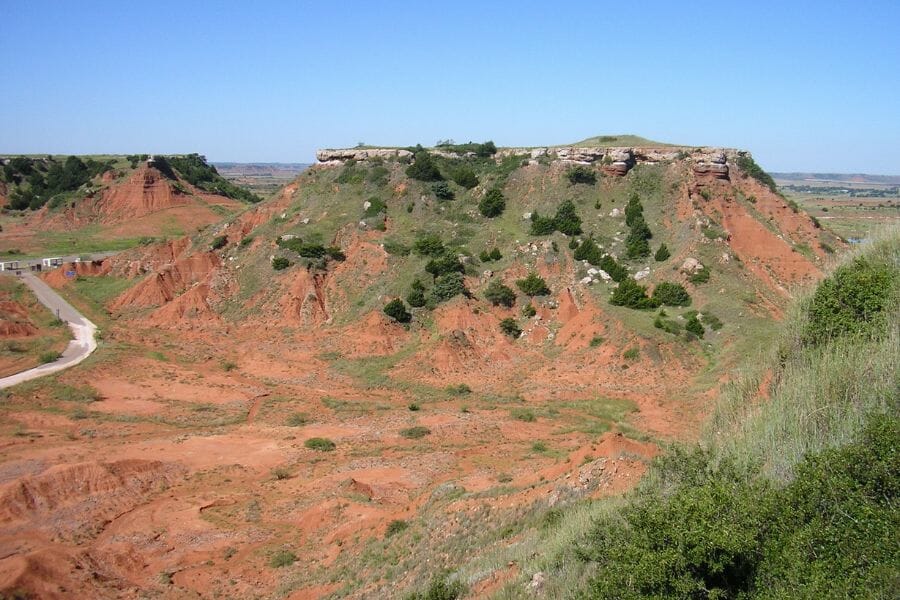 The history of Glass Mountain dates back millions of years, when an ancient sea covered this area. Over time, as the sea receded, layers of gypsum were deposited and compressed, forming the stunning selenite crystals that now cover the mountain.
The unique formation and accessibility of these crystals make Glass Mountain a fantastic place for rockhounding. The name "Glass Mountain" stems from the unique selenite gypsum crystals adorn its slopes, creating a mesmerizing spectacle. These translucent crystals have attracted rockhounds and nature lovers for decades, making Glass Mountain a must-visit location for those seeking geological wonders.
What you can find there
Selenites are just one of the many minerals produced in the area.
Salt Plains National Wildlife Refuge is known for its vast salt flats, created by an ancient sea that once covered the area. This fascinating geological phenomenon attracts visitors from far and wide, drawn by the opportunity to unearth beautiful selenite crystals, also known as hourglass selenite.
The history of Salt Plains can be traced back millions of years, when the Permian Sea covered the region. As the sea evaporated, layers of salt were left behind, creating the expansive salt flats we see today. The selenite crystals make a good find with their distinctive hourglass shape and sheer beauty.
What you can find there
Selenites are just one of the minerals known to be formed at the Salt Plains National Wildlife Refuge.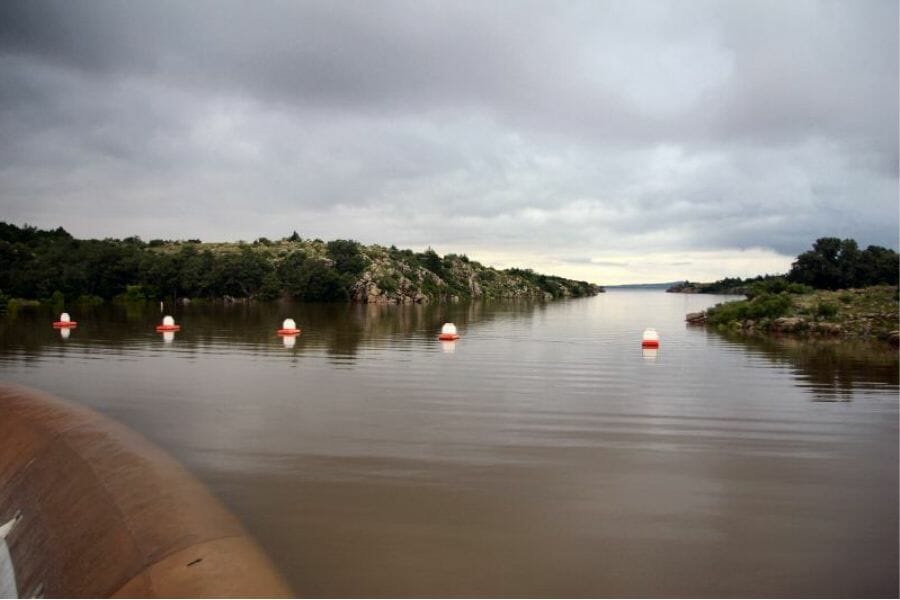 Tom Steed Reservoir boasts a diverse geological landscape with the potential for exciting rockhounding discoveries. The surrounding areas feature exposed rock formations and eroded cliffs, providing opportunities to find an assortment of rocks, minerals, and fossils.
The reservoir was created in the 1960s as a part of the Washita River project, designed for flood control and water supply purposes. Over time, the reservoir has become a popular destination for outdoor activities, including rockhounding.
What you can find there
The Tom Steed Reservoir offers the chance to find more uncommon geological artifacts such as agate, carnelian, chalcedony, and jasper.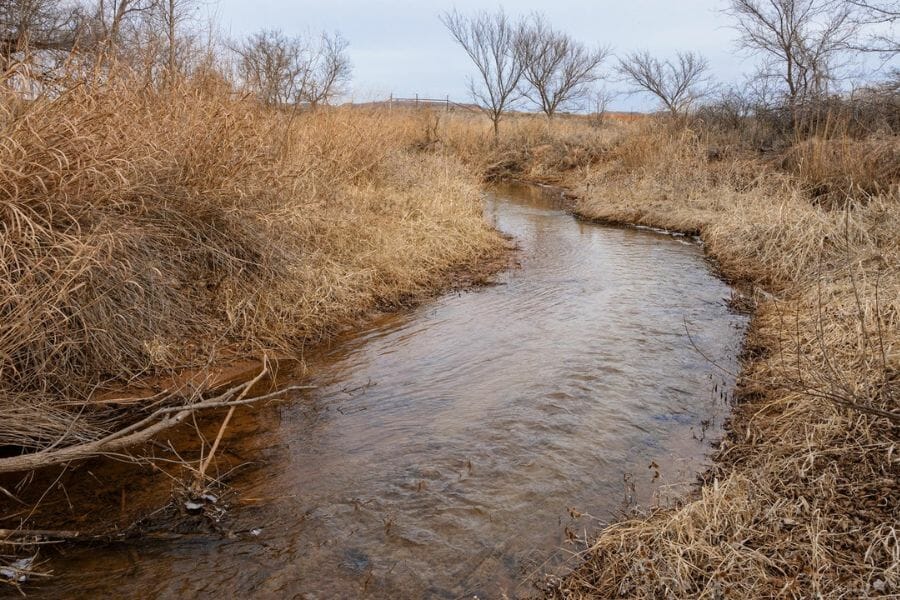 The Washita River's geological diversity and the continuous erosion along its banks make it a prime rock-hounding location. Over time, the river has carved its way through various rock formations, exposing an array of minerals and fossils.
The river's meandering path creates unique opportunities for discoveries with each visit. The Washita River offers a serene setting to embrace the beauty of nature while indulging in the excitement of uncovering geological treasures.
What you can find there
Agate, chalcedony, carnelian, and jasper are just a few minerals and crystals that can be discovered along the Wichita River.
Our Other Favorite Spots Around Oklahoma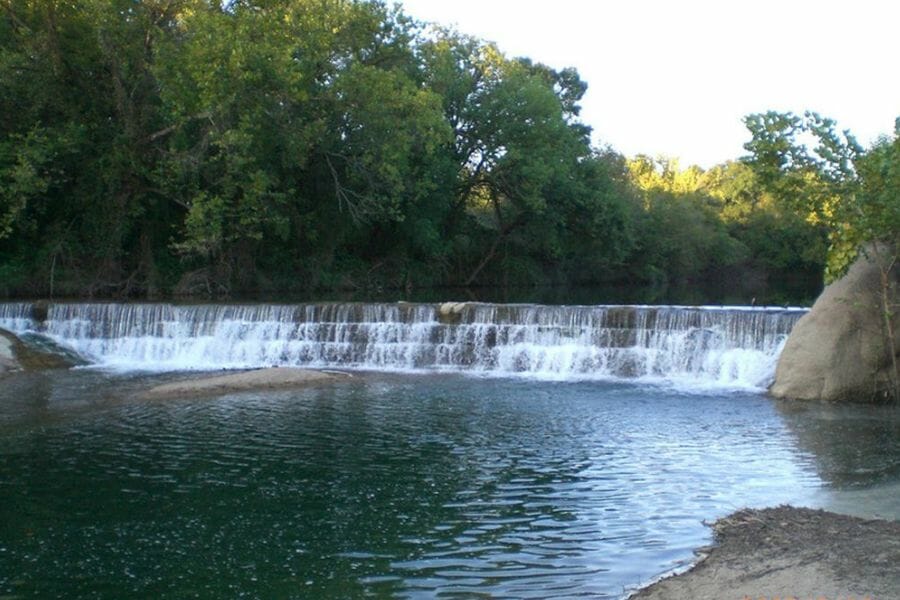 Many exquisite and rare rocks and minerals can be found in Oklahoma. For more specimens, you can look through the options below.
Rockhounding sites in Northern Oklahoma
Northern Oklahoma provides a playground for rockhounding enthusiasts seeking to unearth fascinating specimens. The area is known for its abundant fossils, including ancient marine creatures such as ammonites and trilobites.
With its wide variety of rocks and minerals, northern Oklahoma is a captivating destination with endless excitement and discovery for rockhounds of all experience levels.
| | |
| --- | --- |
| Location | Minerals & Rocks |
| Arkansas River | Calcite, Quartz |
| Stillwater Creek | Azurite, Malachite |
Rockhounding sites in Northeastern Oklahoma
Northeastern Oklahoma beckons rockhounds with its rich geological heritage, making it a beautiful region for those fascinated by rocks and minerals. From the rolling hills of the Ozarks to the winding rivers and lush forests, this area offers a diverse landscape with hidden treasures waiting to be discovered.
Northeastern Oklahoma is renowned for its abundance of crystals, including quartz varieties such as smoky quartz, clear quartz, and even rare Herkimer diamonds. With its scenic beauty and a wide range of fascinating rocks and minerals, northeastern Oklahoma provides an exciting playground for rockhounding enthusiasts, promising countless adventures and thrilling discoveries.
| | |
| --- | --- |
| Location | Minerals & Rocks |
| Bill Patch Strip Coal Mine | Jasper |
| Ames Gravel Pit | Agate, Jasper |
| Lovett Gravel Pit | Agate |
| Tiger Quarry | Fluorite |
Rockhounding sites in Northwestern Oklahoma
The Northwestern Oklahoma region boasts a unique blend of geological formations, from expansive plains to ancient mesas and buttes, creating a diverse and rich rock-hounding environment.
With its enchanting scenery and abundant intriguing rocks and minerals, northwestern Oklahoma beckons rockhounds of all levels to embark on exciting adventures and unlock the mysteries of its geological wonders.
| | |
| --- | --- |
| Location | Minerals & Rocks |
| Cherokee Gravel Pit | Agate |
| Tri-State Marker | Agate |
| Layton Ranch | Agate |
| Roberts Ranch | Agate |
| Marquette Creek | Agate, Jasper |
| Wolf Creek | Agate, Jasper |
| Buffalo Creek | Agate |
Rockhounding sites in Southern Oklahoma
From the ancient mountains of the Arbuckles to the sprawling wilderness of the Chickasaw National Recreation Area, Southern Oklahoma holds a treasure trove of rocks and minerals.
The region also boasts rich deposits of unique minerals like barite and celestite, with its scenic beauty and fascinating rocks and minerals, Southern Oklahoma beckons rockhounds to explore its geological wonders and embark on unforgettable rockhounding adventures.
| | |
| --- | --- |
| Location | Minerals & Rocks |
| Dolese County Gravel Pit | Agate, Carnelian, Chalcedony, Epidote, Jasper, Serpetine |
| Hinkle Company Quarry | Agate, Carnelian, Chalcedony, Epidote, Jasper, Serpetine |
| Canadian River | Agate, Jasper |
| Pennington Creek | Agate, Calcite, Chalcedony |
Rockhounding sites in Southeastern Oklahoma
Southeastern Oklahoma is known for its rugged beauty, encompassing ancient mountains, dense forests, and winding rivers that have shaped a rich and diverse geological tapestry. Southeastern Oklahoma is renowned for its deposits of vibrant and valuable gemstones, including beautiful varieties of quartz.
With its scenic vistas and an array of captivating rocks and minerals, southeastern Oklahoma beckons rockhounds to embark on thrilling adventures and uncover the hidden rocks within its geological wonders.
| | |
| --- | --- |
| Location | Minerals & Rocks |
| Horseshoe Mountain | Jasper |
Rockhounding sites in Southwestern Oklahoma
Southwestern Oklahoma is known for its rich deposits of vibrant alabaster, a beautiful and soft stone used in sculpting and crafting. In addition to alabaster, rockhounds can discover fascinating examples of gypsum, dolomite, and chert.
The area also boasts a variety of fossils, including ancient marine creatures like brachiopods and gastropods. With its scenic beauty and a wide range of intriguing rocks and minerals, southwestern Oklahoma offers endless opportunities for rockhounds to indulge in their passion and uncover nature's hidden treasures.
| | |
| --- | --- |
| Location | Minerals & Rocks |
| Tindel Company Gravel Pit | Agate, Carnelian, Chalcedony, Epidote, Jasper, Serpentine |
| Fort Sill Military Reservation | Azurite, Chalcedony |
| Hazel Quarry | Epidote, Quartz |
| Red River | Agate, Carnelian, Chalcedony, Epidote, Jasper |
| Wilkerson Gravel Pit | Agate, Jasper |
| Altus Reservoir | Quartz |
| Government Quarry | Hematite, Opal |
| Altus Reservoir Dam | Agate, Carnelian, Jasper |
| Little Beaver Creek | Selenite |
Where To Find Turquoise In Oklahoma
Although turquoise is not always easy to get, our state is fortunate to have them. Turquoise has always been admired for its rarity and beauty. Today, collectors and rockhounds place a great value on them.
Caddo Mountains is our favorite place to look for Turquoise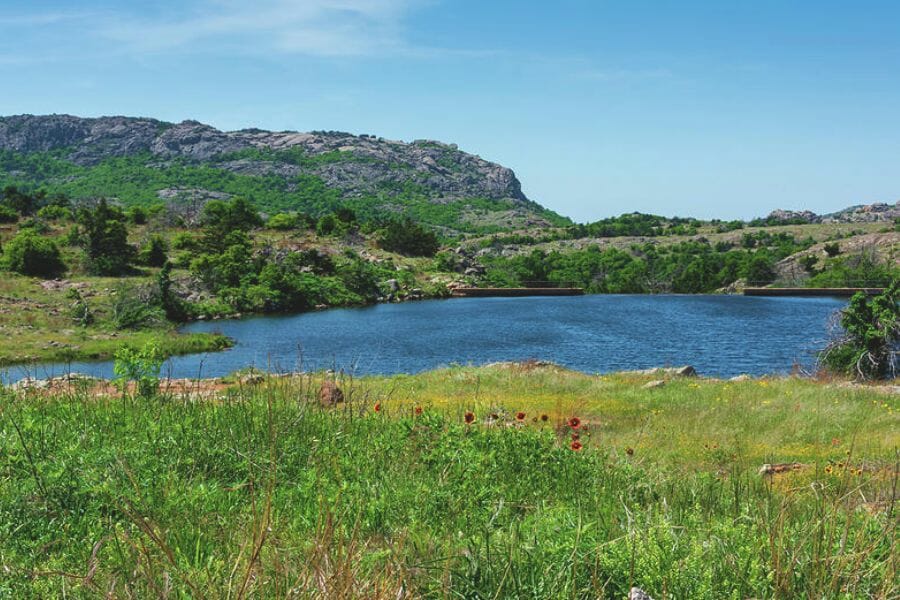 The Caddo Mountains are known for producing high-quality turquoise in Bryan County. The Stone Cabin Mine in this area is particularly famous for its turquoise deposits.
Other good options to find Turquoise
Black Mesa
Ouachita Mountains
Witchita Mountains
Public Rockhounding Options For Kids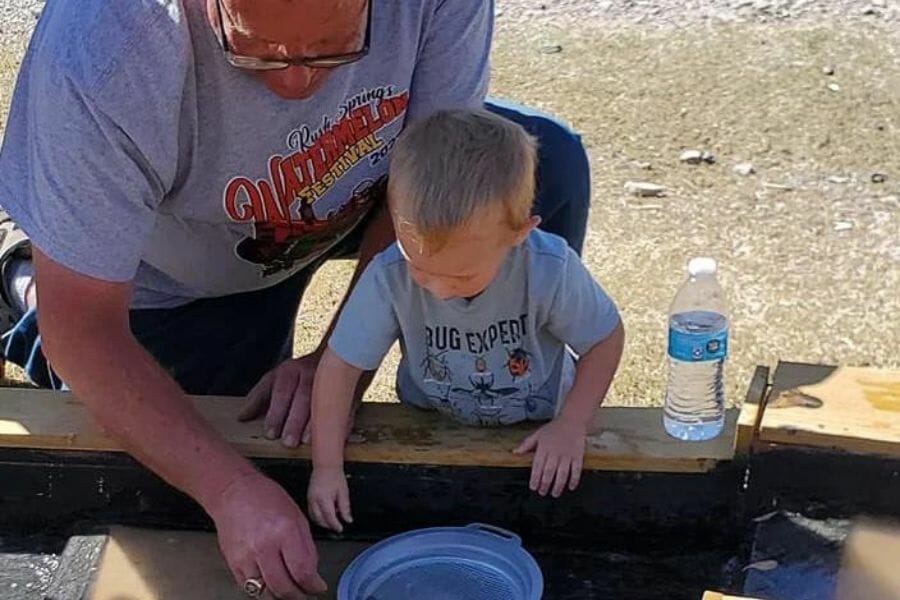 Finding the best rockhounding locations can be challenging, even though rockhounding can be entertaining and educational for kids. But locating kid-friendly rockhounding sites might be a terrific approach to get kids interested in the hobby.
The more accessible terrain and prospects for easily-located specimens in these area will appeal to the entire family.
Oklahoma Rockhounding Clubs
Both novice and experienced collectors can benefit significantly from the opportunities offered by rockhounding clubs. These clubs provide novices with a welcoming and knowledgeable environment where they may pick the brains of more seasoned members and learn about the finest sites, methods, and identification of rocks and minerals.
Rockhounding clubs in Oklahoma worth checking out
Oklahoma Rockhounding Laws And Regulations
Rockhounding and collecting in Oklahoma is a legal and enjoyable activity for enthusiasts of all levels. However, following all local and state collection laws and regulations is crucial to ensure a responsible and sustainable approach. Oklahoma has specific guidelines to protect its natural resources and ensure the preservation of geological sites, especially the ones governed by the Oklahoma Geological Survey.
When engaging in rockhounding activities, it's essential to research and familiarizes yourself with the specific rules and regulations for each location you plan to visit. Some areas may restrict the types or quantities of rocks, minerals, or fossils that can be collected. Additionally, specific sites may require permits or permission from landowners or relevant authorities before engaging in any collection activities.
By respecting and adhering to these laws, rockhounds can help preserve Oklahoma's geological wonders' natural beauty and scientific value for future generations.
Our Favorite Rock And Mineral Shops In Oklahoma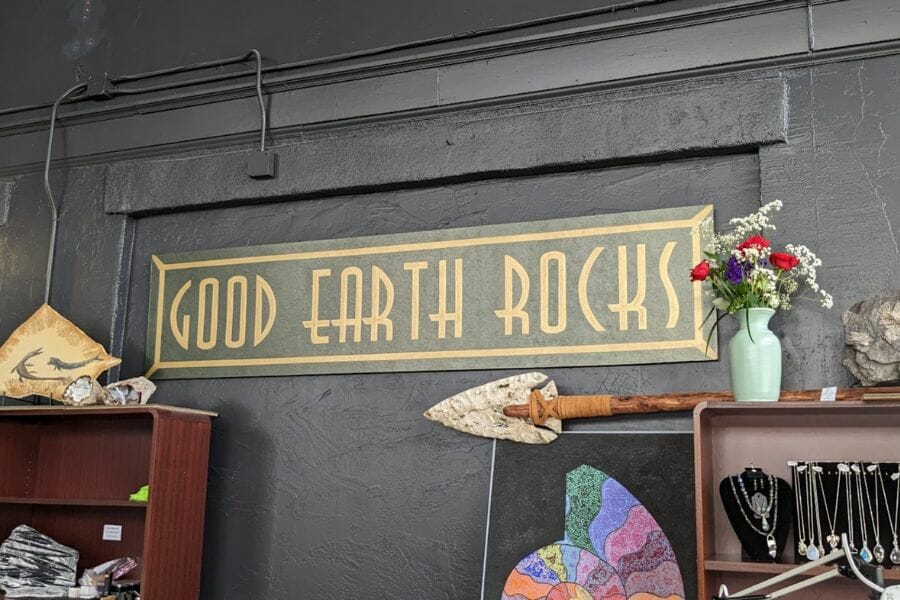 While some people like scouting expeditions in search of rocks and minerals, others prefer the convenience of buying specimens from reliable rock shops. Oklahoma's best rock and mineral shops are listed here, where you may find various unique specimens.
Additional Places To Rockhound In Nearby States
If you've already tried all of our recommendations above or are planning a trip out of the state, you should check out our guides for neighboring states:
If you have any recommendations we haven't covered, please leave them in the comments below!