Rockhounding in Louisiana is an absolute blast! The state is a rockhound's paradise, offering a wide range of geological wonders waiting to be discovered. From sparkling gemstones to ancient fossils, Louisiana has it all. So, if you're ready to unleash your inner adventurer, grab your trusty rock hammer and let's dive into the world of rockhounding!
What makes rockhounding in Louisiana so fantastic is the sheer variety of options available. You can head down to the coast and search for colorful agates washed up by the waves. Or, if you're into ancient history, explore the riverbeds and stumble upon fossilized remnants of long-extinct creatures. The thrill of uncovering a rare specimen or a perfectly formed crystal is enough to make any rockhound's heart skip a beat.
Whether you're a seasoned pro or just starting, we've found spots that cater to all skill levels. And the best part? These locations are easily accessible, so you don't have to go on some crazy Indiana Jones-style expedition to find them. So, dust off your rockhounding gear and prepare for an adventure. Louisiana is calling, and it's time to rock the hounding scene!
How We FoundThe Best Places For Rockhounding in Louisiana
We spent a lot of time putting together the list of which of the many options for Louisiana rockhounding we were going to recommend. We wanted to have a nice variety of locations for experienced and novice rockhounds in a variety of settings. Here are the main factors we used when determining the recommendations we set out :
The extensive local experience and understanding of our team
Input from multiple local rockhounds and rockhound groups
The accessibility of the various locations
Safety and potential hazards when collecting
Private and public locations
A desire to include locations for both experienced rockhounds and those who are just starting out
Using these weights we think we've put together the best list out there for those who love finding new rocks, gems, and minerals for our collections!

What You Can Find Rockhounding In Louisiana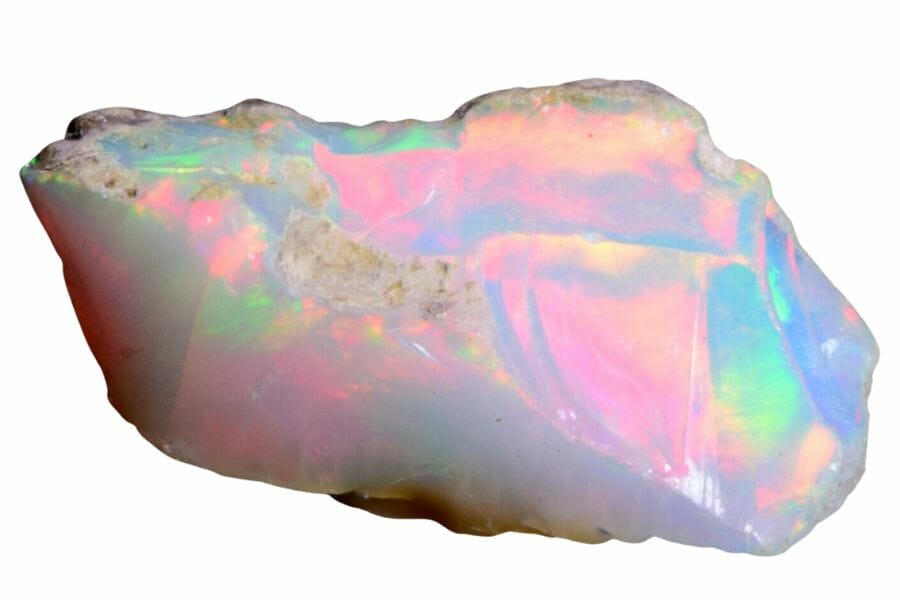 We couldn't include every rock and mineral that might be discovered in Louisiana because of its extraordinary diversity. The majority of the most well-known and uncommon specimens that rock hunters look for in the region consist of the following:
Rare rocks and minerals found in Louisiana
More common desirable rocks, minerals, and gems found here
In-depth guides to finding specific types of rocks in Louisiana
If you're seeking something in particular, you could look at our numerous guides to find specific specimens.
Our thorough list of where there are rockhounding locations near you includes more than 3,000 magnificent locations. Read this article to find out more about what Louisiana has to offer.
The Best Places To Find Rocks and Minerals in Louisiana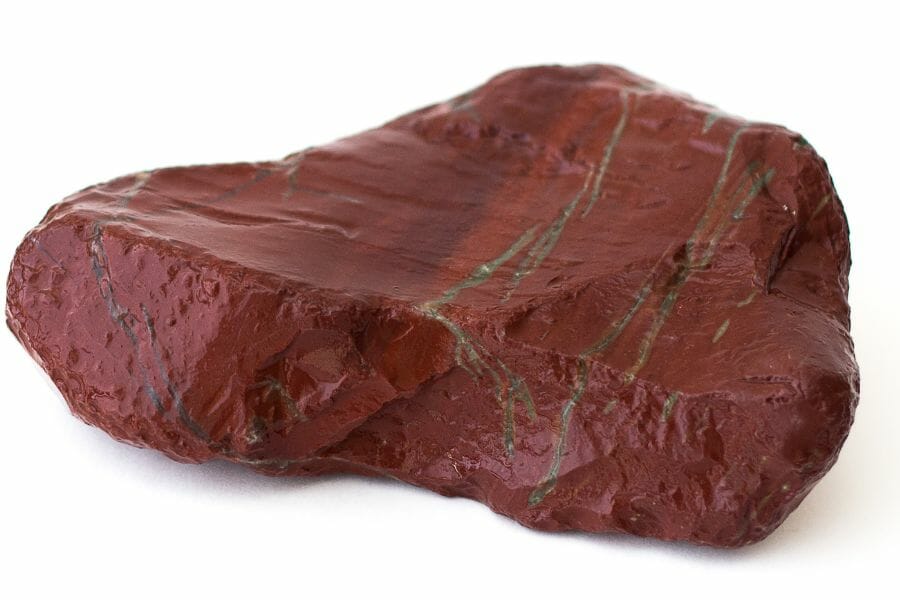 We'll talk about some of Louisiana's best spots for rockhounding. Despite having many possibilities, we concentrated on our best picks. You'll undoubtedly like visiting these locations and finding stunning rocks and minerals.
Always Confirm Access and Collection Rules!
Before heading out to any of the locations on our list you need to confirm access requirements and collection rules for both public and private locations.
These requirements are subject to change without notice and may differ from what we state below.
Always get updated information directly from the source ahead of time to ensure responsible rockhounding.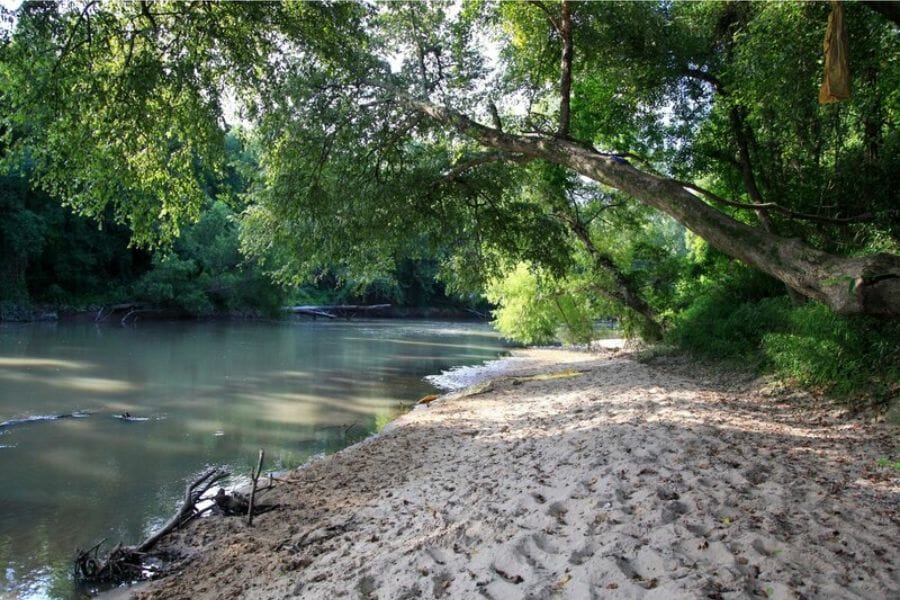 Amite River is a captivating natural wonder that beckons rockhounding enthusiasts from far and wide. Its rich history and abundant geological treasures make it a prime location for those seeking a thrilling rock-hounding experience. The Amite River has played a significant role in the region's history, serving as a vital transportation route for Native Americans.
The Amite River is a hidden gem waiting to be unearthed. The river's flow over thousands of years has carved out magnificent formations and deposited various rocks and minerals along its banks. The river's meandering path exposes various layers of sediment, providing rockhounding enthusiasts with a chance to discover a diverse range of geological specimens.
What you can find there
An abundance of treasures is found here, including agate, chalcedony, and jasper.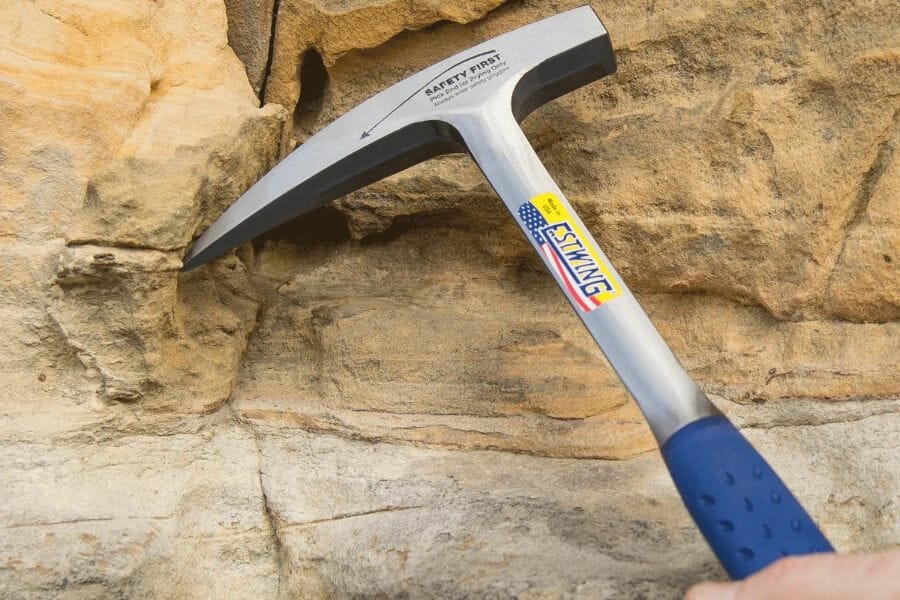 The tools every rockhound will need
When you're out looking for rocks and minerals having the right tools for the job is really going to make or break your success. You don't need a lot for most trips but there are a handful that are critical and will make your life a lot easier.
We get asked a lot about the equipment we use. Over the years we've found a handful of tools that we recommend to both new and experienced rockhounds which we outline in great detail in our complete rockhounding tools and kit guide. These are quality options that also happen to be relatively inexpensive.
Below are the basic tools that make your life so much easier and save you a ton of time. Check out the full guide to see everything we recommend bringing. One quick note, as an Amazon Associate I earn from qualifying purchases but we try very hard to only recommend gear we would use ourselves and often recommend brands you can't find on Amazon.
At a minimum you should have:
1 - Sturdy rock hammer: The Estwing Rock Pick is our standard
2 - Rugged chisels: Try Kendo' 3-piece Chisel Set
3 - Compact shovel: The Koleiya 28-inch shovel works well
4 - Rock screen pan: The Wazakura Soil Sieve Set fits the bill
5 - Eye protection: DeWalt Safety Glasses are cheap and comfortable
6 - Head protection: Malta's Safety Helmet has been our go-to
7 - Jewelers lens with at least 20x magnification: Jarlink's Jewelers Loop is perfect
The rockhounding books that we use most
There are also a few books that have been extremely helpful in the search for gems. These books have great recommendations and tips:
National Audubon Society Field Guide to Rocks and Minerals: North America 
Southwest Treasure Hunter's Gem & Mineral Guide 
Earth Treasures: The Southwestern Quadrant 
We provide links to find these tools on Amazon but some can also be found at your local hardware stores. For more recommendations check out the link to our full tool guide above.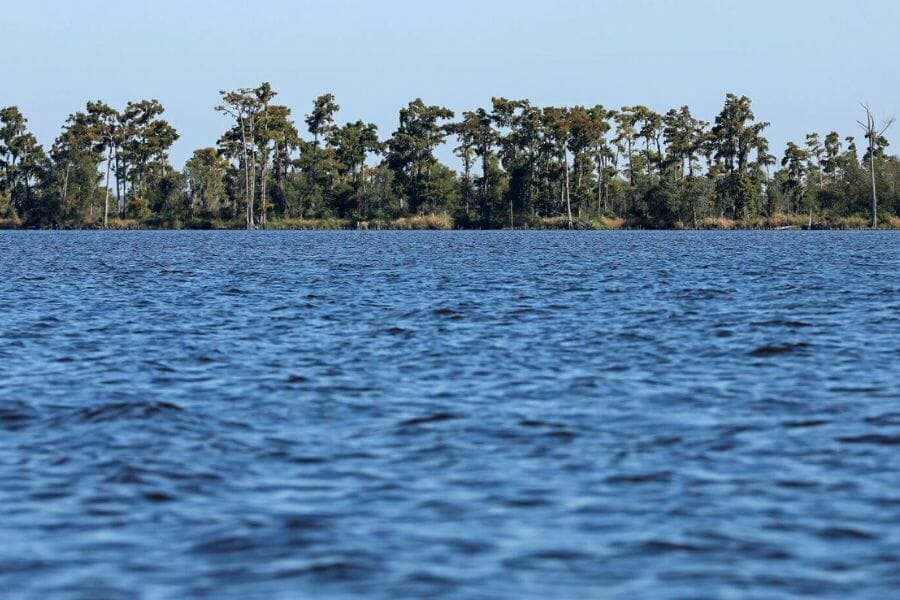 If you're looking for a prime spot to indulge in rockhounding adventures, Lake Maurepas won't disappoint. Its diverse shoreline provides a variety of geological formations and potential rock-hounding finds. The lake's constant water movement and changing tides contribute to the continuous deposition of rocks and minerals, making it a fruitful hunting ground for rockhounds.
This large freshwater lake has a fascinating history that dates back centuries. Named after French engineer Jean-Frédéric Maurepas, the lake served as an important waterway for Native American tribes and later became a vital transportation route for settlers and traders.
What you can find there
Lake Maurepas is home to a variety of rock and mineral specimens. Agate, carnelian, chalcedony, and jasper are a few examples of these minerals.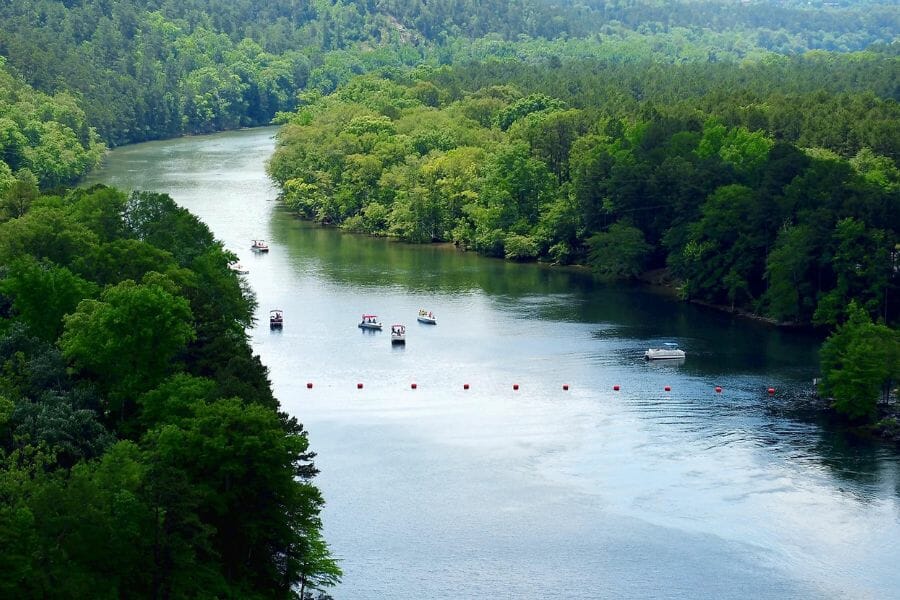 Ouachita River is a true treasure trove. The river's currents have shaped the surrounding landscape for centuries, resulting in various geological formations and deposits. The Ouachita River's dynamic nature, constantly changing water levels, and erosion patterns ensure a continuous supply of new rocks and minerals.
Whether you're a seasoned rockhound or a curious beginner, the Ouachita River promises an exciting adventure and the opportunity to uncover unique geological finds amidst the natural beauty of Louisiana.
What you can find there
The Ouachita River is renowned for having an abundance of agate, chalcedony, and jasper.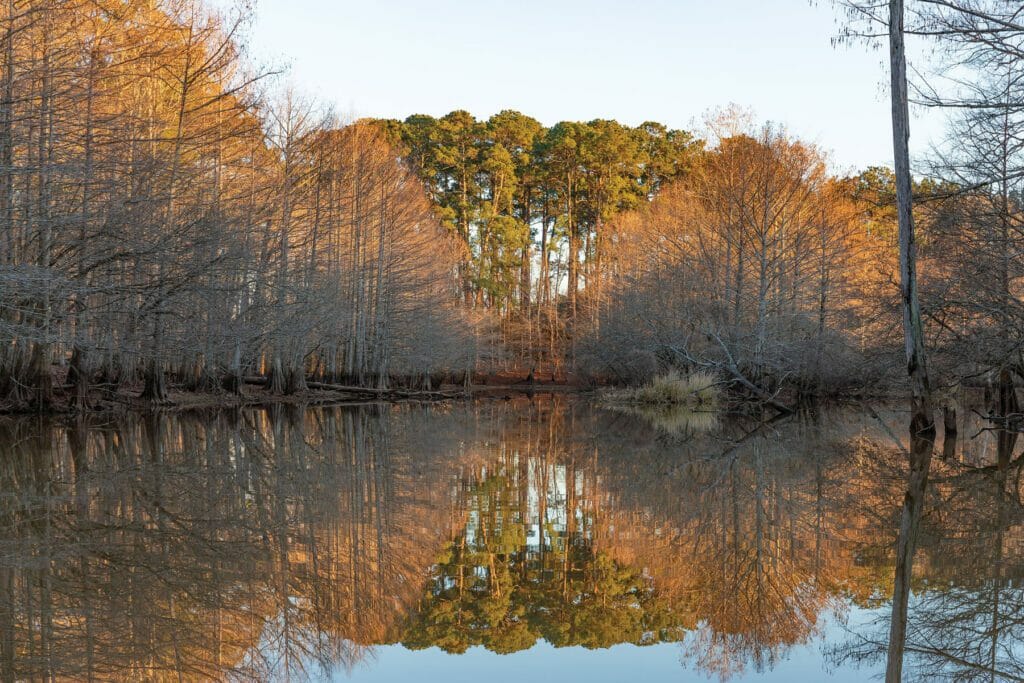 Toledo Bend Reservoir offers a unique opportunity to combine outdoor adventure with the thrill of rockhounding. The reservoir was created in the 1960s due to damming the Sabine River, forming a massive body of water that stretches over 65 miles. This man-made reservoir serves as a prime fishing and boating location and presents a promising rock-hounding landscape.
Toledo Bend Reservoir provides ample opportunities if you're looking to explore the world of rockhounding. The fluctuating water levels and the shifting sediment contribute to a continuous supply of rocks, minerals, and fossils along the reservoir's shores. The reservoir's vast shoreline offers plenty of accessible areas for rockhounding activities, making it an appealing destination for both experienced rockhounds and newcomers to the hobby.
What you can find there
Pyrite crystals can be found at the Toledo Bend Reservoir.
Thompson Creek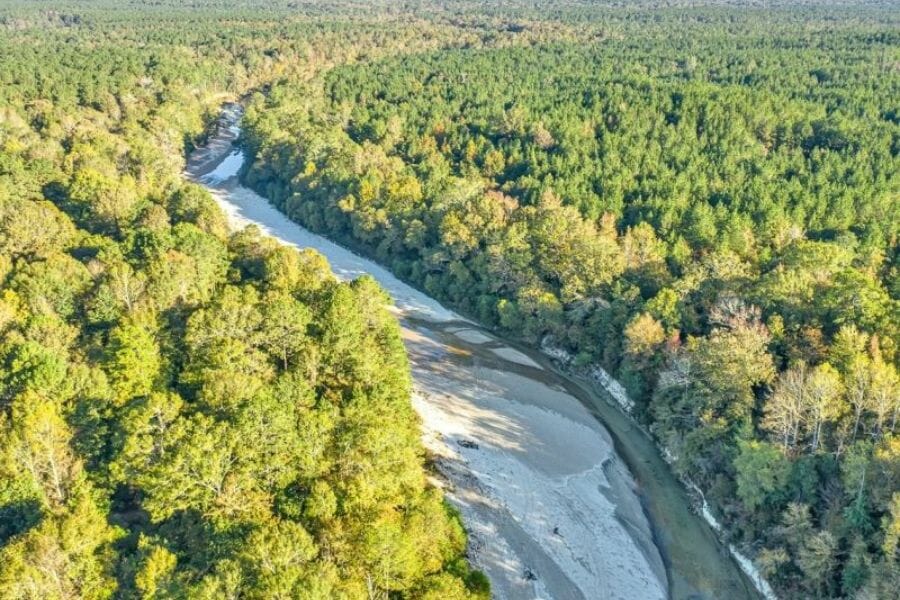 Thompson Creek is a fantastic destination to explore. The creek's meandering path exposes various layers of sediment, unveiling an array of rocks, minerals, and fossils. From colorful agates and quartz crystals to ancient shells and interesting geological formations, there's no shortage of intriguing specimens waiting to be discovered.
Thompson Creek's tranquil and natural setting adds to the allure, providing a serene environment for rockhounding adventures. Whether you're a seasoned rockhound or a curious beginner, Thompson Creek offers an opportunity to connect with nature and indulge in the excitement of finding unique geological treasures.
What you can find there
Agate, chalcedony, and jasper are found within these geological features.
Our Other Favorite Spots Around Louisiana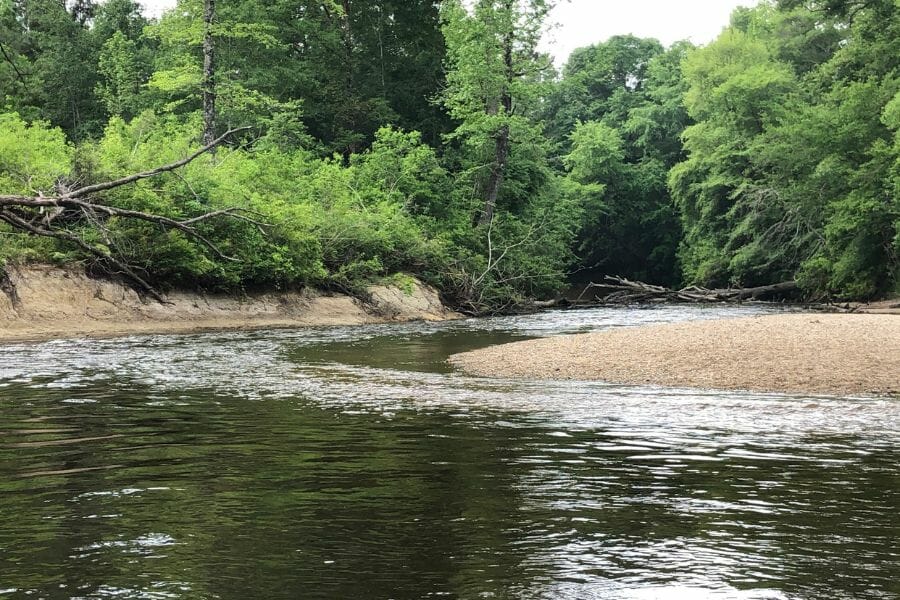 Many fine and rare rocks and minerals can be found in Louisiana. You can look through the choices below to locate other specimens besides the best ones.
Rockhounding sites in Northern Louisiana
Northern Louisiana is a gorgeous rockhound destination, offering diverse geological wonders waiting to be explored. This region's unique geological history and varied landscapes make it an exceptional location for rock-hounding enthusiasts.
| | |
| --- | --- |
| Location | Minerals & Rocks |
| Bayou Grand Cane | Agate, Chalcedony, Jasper |
| Chemard Lake | Calcite, Hematite, Pyrite |
| Grand Bayou | Agate, Chalcedony |
| Boone Creek | Agate, Chalcedony |
| Tadpole Lake | Agate, Chalcedony |
| Shongaloo Lookout Tower | Agate, Chalcedony |
| Cypress Creek | Agate, Chalcedony |
Rockhounding sites in Southern Louisiana
Southern Louisiana's geology is shaped by ancient river systems and coastal influences, resulting in many exciting finds. While the region is known for its swampy marshlands and vibrant Cajun heritage, it also boasts various rocks, minerals, and fossils.
Southern Louisiana provides an exciting opportunity for rockhounding enthusiasts to explore the region's geological wonders while immersing themselves in the vibrant culture and natural beauty that make this area unique.
| | |
| --- | --- |
| Location | Minerals & Rocks |
| Sandy Creek | Agate, Carnelian, Chalcedony, Jasper |
| Comite Creek | Agate, Chalcedony, Jasper |
| Redwood Creek | Agate, Carnelian, Chalcedony, Jasper |
| Turkey Creek | Agate, Carnelian, Chalcedony, Jasper |
| Little River Valley | Aquamarine, Beryl, Calcite, Fluorite, Hematite, Pyrite, Etc. |
| Tangipahoa River | Agate, Carnelian, Chalcedony, Jasper |
| Tickfaw River | Agate, Carnelian, Chalcedony, Jasper |
Rockhounding sites in Central Louisiana
Central Louisiana holds a rich tapestry of hidden treasures waiting to be discovered. Rockhounds can find a variety of specimens, including quartz crystals, agates, jasper, and fossilized marine life.
Whether exploring the banks of the Red River, scouring the creek beds, or venturing into the wooded areas, Central Louisiana provides a rewarding experience for rockhounding enthusiasts, inviting them to delve into the geological wonders beneath its surface.
| | |
| --- | --- |
| Location | Minerals & Rocks |
| Black Creek | Agate, Carnelian, Chalcedony, Jasper |
| Carnahan Bayou | Opal |
| Caney Bayou | Agate, Chalcedony, Jasper |
| Big Brushy Creek | Agate, Carnelian, Chalcedony, Jasper |
Public Rockhounding Options For Kids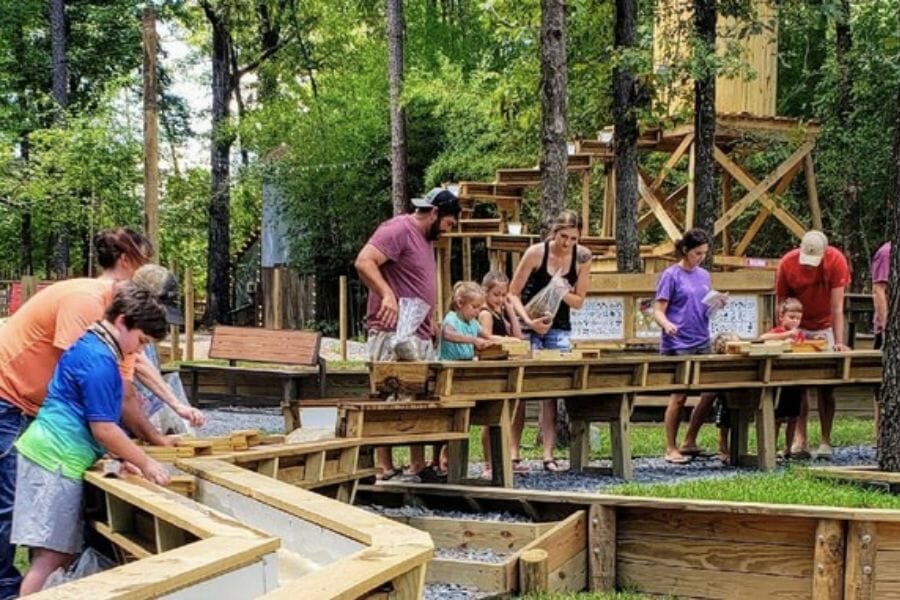 Even though it can be challenging to locate many excellent rockhounding places, kids may find rockhounding an engaging and educational exercise. Yet, unusual rockhounding places are also fantastic for drawing kids into the sport.
The easier-to-access landscape and discovering specimens in these locations will appeal to the entire family.
Louisiana Rockhounding Clubs
Rockhounding clubs are an incredible resource for newcomers and seasoned collectors in the world of rockhounding. For beginners, these clubs provide a supportive and educational community where they can learn from experienced members and gain valuable knowledge about different rocks, minerals, and techniques.
Club outings and field trips offer hands-on learning opportunities and the chance to explore new collecting locations. For experienced collectors, rockhounding clubs offer a platform to connect with like-minded individuals who share their passion. It allows them to exchange insights, discuss findings, and trade or share specimens.
Rockhounding clubs in Louisiana worth checking out
Louisiana Rockhounding Laws And Regulations
Rockhounding and collecting rocks and minerals in Louisiana is legal and can be a rewarding hobby. However, rockhounds must be aware of and adhere to local and state laws regarding collection. Louisiana has specific regulations to protect natural resources and preserve the integrity of geological sites. These laws aim to ensure that rockhounding activities are conducted responsibly and sustainably.
Rockhounding enthusiasts should familiarize themselves with the specific laws and regulations applicable to the areas they plan to explore. This includes obtaining necessary permits or permissions for collecting on public or private lands. It's also important to respect any posted signs or restrictions in certain areas, such as parks or protected sites.
By following these laws and regulations by the Louisiana Department of Natural Resources (DNR), rockhounds can enjoy their hobby while preserving Louisiana's natural beauty and geological heritage for future generations.
Our Favorite Rock And Mineral Shops In Louisiana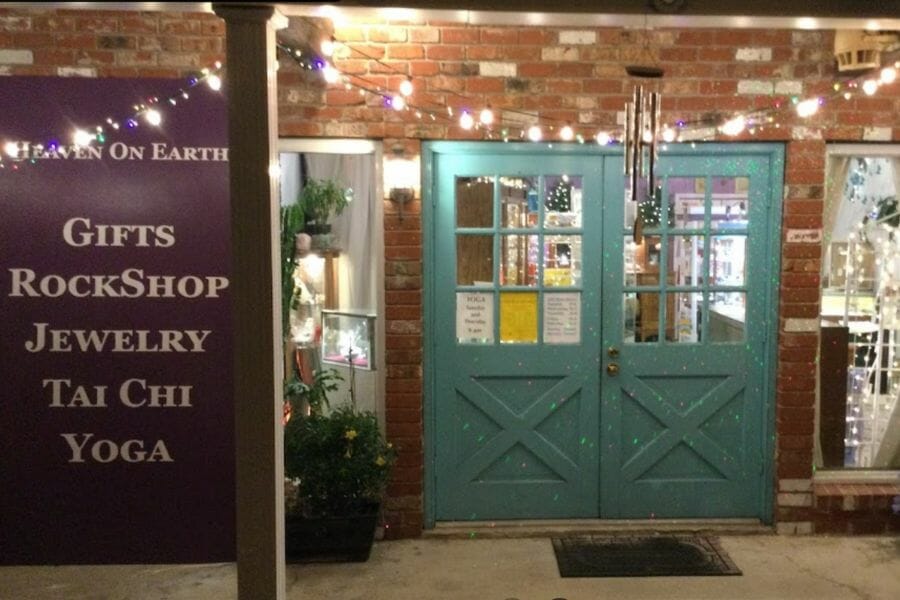 While others enjoy going on scouting missions to locate rocks and minerals, some people like the convenience of buying specimens from reputable rock shops. Louisiana's best rock and mineral shops stock various rare and expensive specimens.
Additional places to rockhound in nearby states
If you're also intending to travel to any of the bordering states after you've visited each place on the list we've given above, use the guides we've created below to rockhound:
If you have any recommendations we haven't covered, please leave them in the comments below!