The rolling hills of Kentucky are not just a sight to behold, but a treasure trove for rockhounds. From the magnificent Mammoth Cave to the majestic Red River Gorge, our state is a playground for geology enthusiasts and an absolute must-visit for rockhounding adventures.
The beautiful Kentucky is home to a wide range of rocks and minerals, each with its own unique story. In the western region, you'll find the famous Kentucky Agates, displaying stunning bands of red, white, and blue. In the central part, the limestone caves hide wonders formed over thousands of years. And let's not forget about the eastern part, where the Appalachian Mountains hold treasures and even some rare gemstones.
Beyond its geological wonders, our state also offers a warm and welcoming community of fellow rockhounds. Here, you'll find kindred spirits who share your passion. Let us take you to the different certified rockhounding sites in Kentucky where breathtaking landscapes meet geological wonders!
How We Found The Best Places For Rockhounding in Kentucky
We spent a lot of time putting together the list of which of the many options for Kentucky rockhounding we were going to recommend. We wanted to have a nice variety of locations for experienced and novice rockhounds in a variety of settings. Here are the main factors we used when determining the recommendations we set out :
The extensive local experience and understanding of our team
Input from multiple local rockhounds and rockhound groups
The accessibility of the various locations
Safety and potential hazards when collecting
Private and public locations
A desire to include locations for both experienced rockhounds and those who are just starting out
Using these weights we think we've put together the best list out there for those who love finding new rocks, gems, and minerals for our collections!

What You Can Find Rockhounding In Kentucky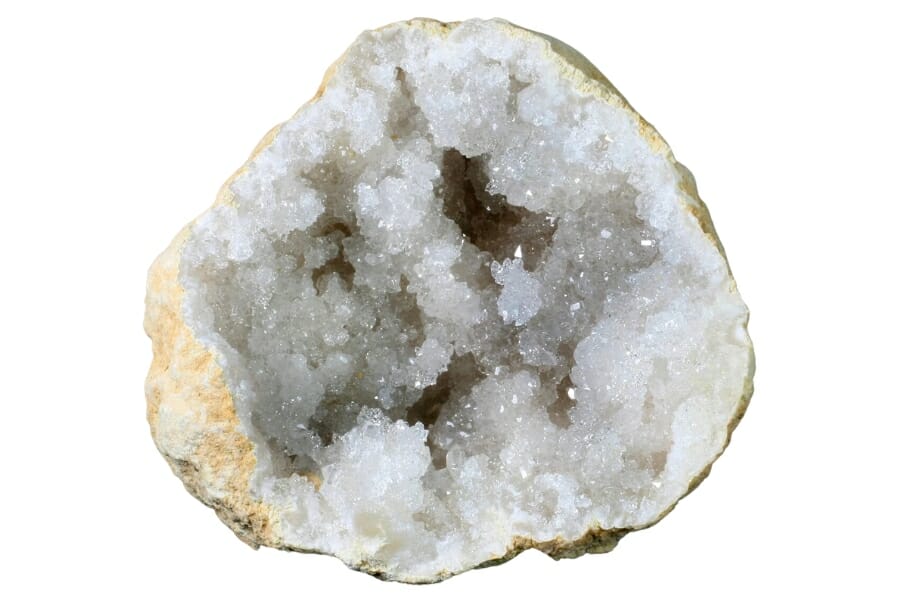 In Kentucky, nature holds countless surprises for those with a keen eye and a sense of adventure. Our enchanting state is blessed with a rich and diverse geological landscape, offering a plethora of treasures waiting to be unearthed. As you explore its nooks and crannies, you'll stumble upon some of the following rocks and minerals:
Rare rocks and minerals found in Kentucky
More common desirable rocks, minerals, and gems found here
In-depth guides to finding specific types of rocks in Kentucky
If you're after specific types of rocks and minerals in Kentucky, then you can refer to the specific guides that we created. Below are some of them:
We also created a complete guide to rockhounding near you with more than 3,000 locations from all over the country.
But if you prefer to know more in-depth information about the rockhounding opportunities Kentucky has to offer, keep reading as we'll share more with you here.
The Best Places To Find Rocks and Minerals in Kentucky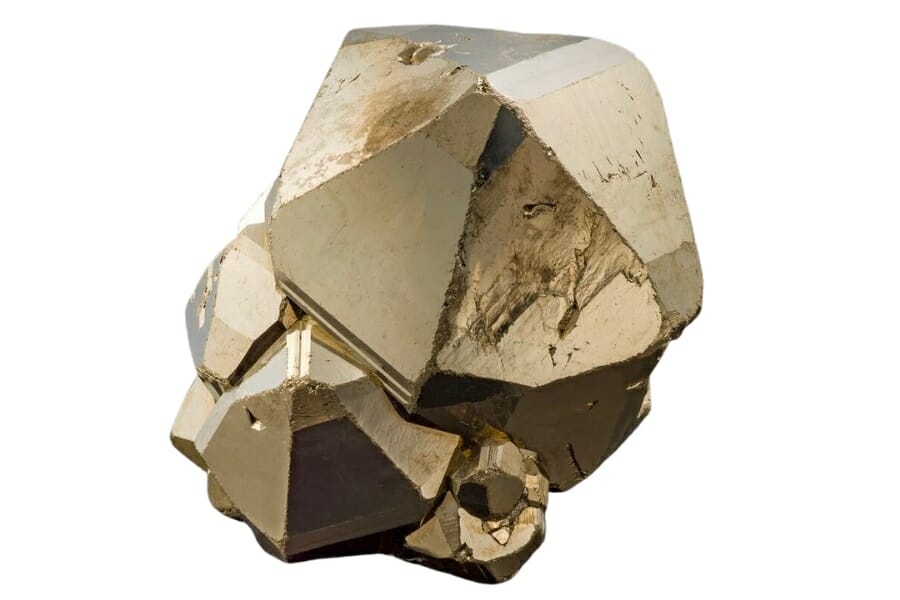 First off, we'll share with you our favorite certified rockhounding sites in Kentucky so you can consider visiting them first when you go here. With our state's many amazing rockhounding spots, it can be difficult to choose the best ones to go to, so we did the hard work for you.
Always Confirm Access and Collection Rules!
Before heading out to any of the locations on our list you need to confirm access requirements and collection rules for both public and private locations.
These requirements are subject to change without notice and may differ from what we state below.
Always get updated information directly from the source ahead of time to ensure responsible rockhounding.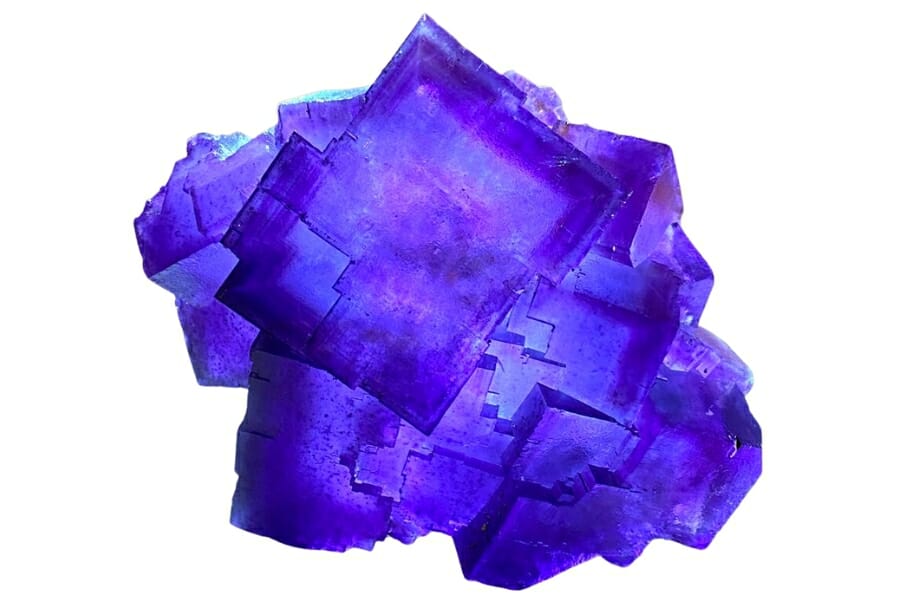 Big Four Fault is a geological marvel that attracts rockhounds from far and wide. It's part of the larger Rough Creek Graben system and stretches across several counties in western Kentucky.
What makes the Big Four Fault so intriguing is the exposure of various rock formations and mineral deposits that can be found along its path. From limestone and shale to pockets of Fluorite and Galena, this fault offers a diverse range of specimens for rockhounds to discover.
The Big Four Fault is a great rockhounding site for several reasons. Firstly, its accessibility makes it relatively easy to explore. Second, the variety of rocks and minerals found here ensures that there is always something new for you to uncover.
What you can find there
When you explore here, you can find stunning samples of different rocks and minerals, including Anglesite, Cerussite, Fluorite, Galena, Pyromorphite, Smithsonite, and even Smoky Quartz.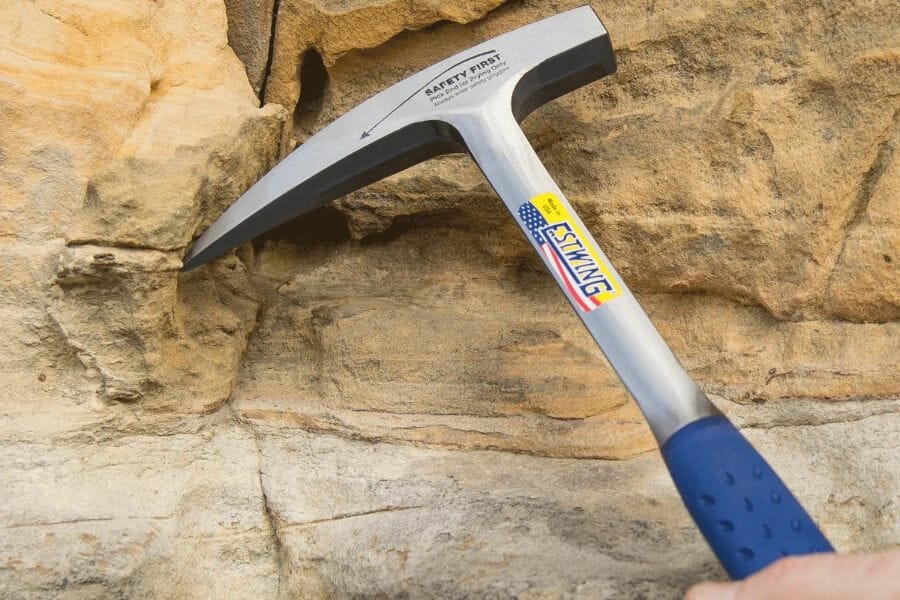 The tools every rockhound will need
When you're out looking for rocks and minerals having the right tools for the job is really going to make or break your success. You don't need a lot for most trips but there are a handful that are critical and will make your life a lot easier.
We get asked a lot about the equipment we use. Over the years we've found a handful of tools that we recommend to both new and experienced rockhounds which we outline in great detail in our complete rockhounding tools and kit guide. These are quality options that also happen to be relatively inexpensive.
Below are the basic tools that make your life so much easier and save you a ton of time. Check out the full guide to see everything we recommend bringing. One quick note, as an Amazon Associate I earn from qualifying purchases but we try very hard to only recommend gear we would use ourselves and often recommend brands you can't find on Amazon.
At a minimum you should have:
1 - Sturdy rock hammer: The Estwing Rock Pick is our standard
2 - Rugged chisels: Try Kendo' 3-piece Chisel Set
3 - Compact shovel: The Koleiya 28-inch shovel works well
4 - Rock screen pan: The Wazakura Soil Sieve Set fits the bill
5 - Eye protection: DeWalt Safety Glasses are cheap and comfortable
6 - Head protection: Malta's Safety Helmet has been our go-to
7 - Jewelers lens with at least 20x magnification: Jarlink's Jewelers Loop is perfect
The rockhounding books that we use most
There are also a few books that have been extremely helpful in the search for gems. These books have great recommendations and tips:
National Audubon Society Field Guide to Rocks and Minerals: North America 
Southeast Treasure Hunter's Gem & Mineral Guide 
Earth Treasures: The Southeastern Quadrant 
We provide links to find these tools on Amazon but some can also be found at your local hardware stores. For more recommendations check out the link to our full tool guide above.
Kentucky River serves as both a scenic waterway and a fantastic rockhounding site for avid enthusiasts. Flowing through the heart of our state, the river has carved its way through various geological formations, exposing an abundance of rocks and minerals along its banks.
From limestone and shale to fossil-rich sedimentary layers, the Kentucky River offers a captivating glimpse into the region's geological history. Its constant flow and erosion have also exposed a diverse range of rocks, including fossilized remains from ancient marine life.
If you're planning on going here, you're in luck because the Kentucky River has many public access points and parks along its course, providing a scenic backdrop for your rockhounding adventure.
What you can find there
You can find specimens of Barite, Calcite, Fluorite, Galena, and Sphalerite tucked (pun intended!) at the Kentucky River.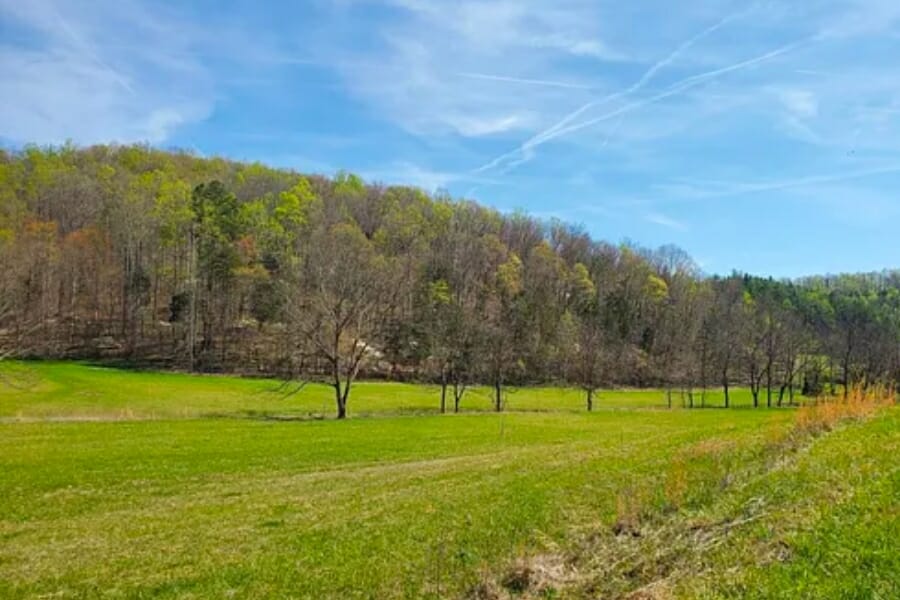 Mount Vernon offers, not only breathtaking natural beauty, but also a promising rockhounding destination for enthusiasts.
Nestled within the Appalachian Mountains, this mountain boasts of a diverse geological landscape that holds a wealth of rocks, minerals, and fossils. From ancient sedimentary layers to intriguing mineral veins, this area provides a captivating playground for rockhounding adventures.
The rich diversity of geological formations is one of the reasons Mount Vernon is a great rockhounding site. It's known for its limestone and shale deposits, which can yield an array of fossils as well. Mount Vernon is also situated in close proximity to the Cumberland Plateau, offering opportunities to discover unique mineral finds.
What you can find there
Exploring Mount Vernon will give you the chance to get your hands on amazing samples of Chert, Jasper, Oolite, and even Geodes!
Warsaw Formation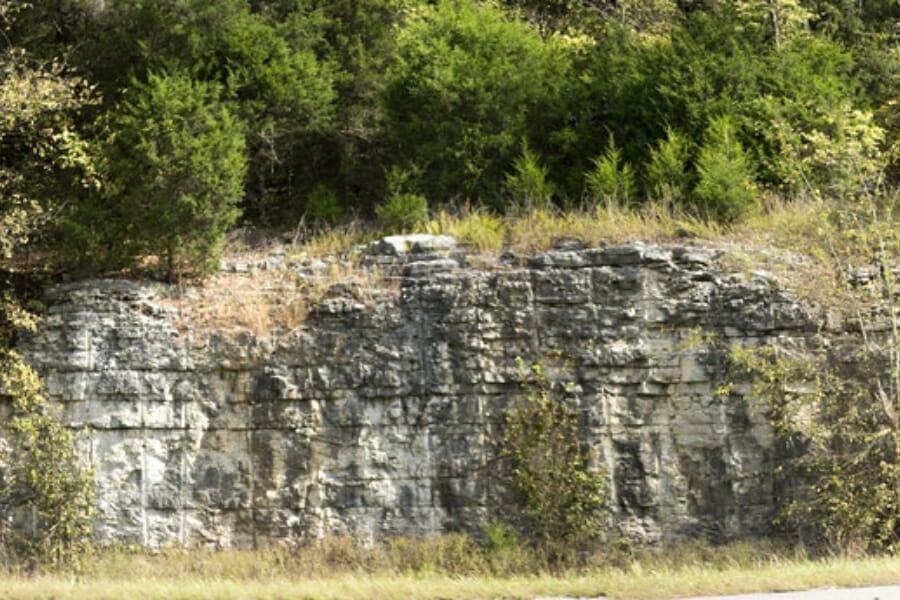 As part of the Upper Ordovician period, Warsaw Formation is a fascinating geological formation that's known for its rich deposits of rocks and minerals. Located in the northern part of our state, this site presents an opportunity to delve into the ancient marine life that once thrived in the region.
Warsaw Formation offers unique rock formations that pique the interest of rockhounds. Its limestone and shale layers are often interbedded with distinctive patterns and structures, showcasing the complex processes that shaped the area over time.
The diverse range of sedimentary rocks present here opens opportunities for rockhounds to study and collect intriguing specimens.
What you can find there
Warsaw Formation is a popular and renowned site for those looking for elusive and highly sought-after Geodes.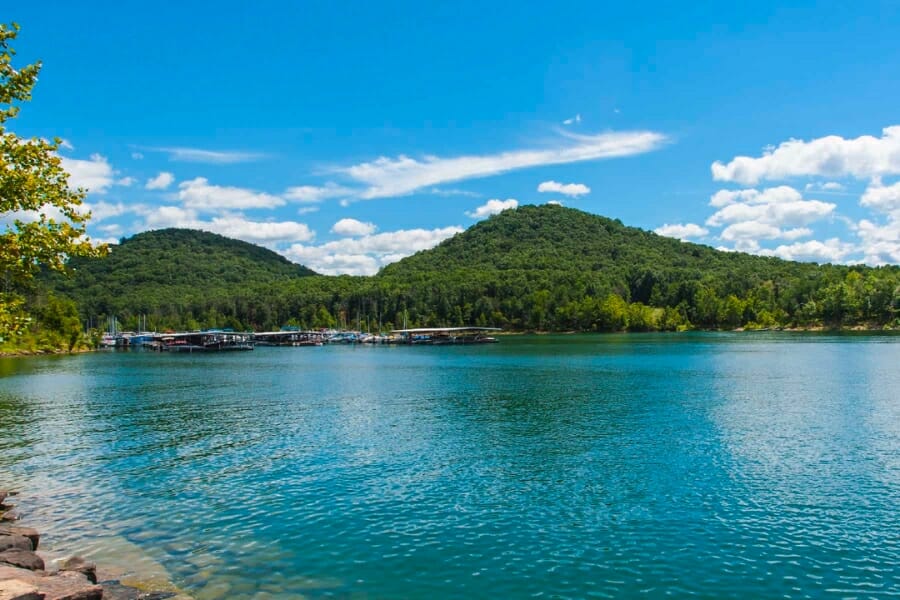 Aside from providing a picturesque setting for water activities, the Kentucky Lake also offers a unique rockhounding experience. This expansive man-made reservoir, formed by the damming of the Tennessee River, has created a diverse geological landscape along its shores.
With its exposed sedimentary rock formations and eroded riverbanks, Kentucky Lake presents opportunities for you to discover a variety of interesting rocks, minerals, and fossils.
The abundance of accessible areas along the lake allows for enjoyable and productive rockhounding experiences, making Kentucky Lake a great destination for rockhounds of all levels.
What you can find there
In the Kentucky Lake, you can find interesting rocks and minerals like Calcite Geodes, Jasper, and Quartz.
Our Other Favorite Spots Around Kentucky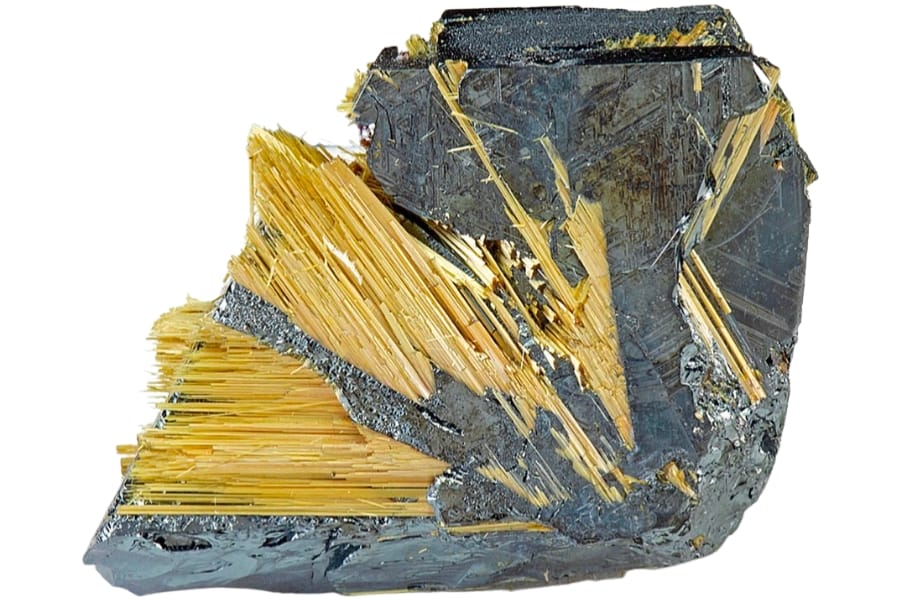 Aside from our top recommended rockhounding sites, there are plenty other spots to explore in Kentucky. And we've arranged them by region below so you can easily refer to this guide when planning your itinerary here.
Rockhounding sites in Northern Kentucky
Northern Kentucky is a haven for rockhounds, offering a wealth of opportunities to explore its rich geological wonders. It's home to numerous rockhounding sites, including quarries, outcrops, and riverbanks, where enthusiasts can uncover fascinating specimens and delve into the area's geological history.
| | |
| --- | --- |
| Location | Minerals & Rocks |
| Lare area mines and prospects | Barite, Galena |
| Road cuts in Muldraughs area | Quartz Geode |
| South shore of Ohio River | Fossils |
| Buttermold Knob | Fossils |
| Millersburg area mines | Barite, Galena |
Rockhounding sites in Southern Kentucky
A captivating playground for rockhounds, Southern Kentucky is blessed with diverse geological features and an array of rocks and minerals. This region is characterized by its karst landscape, featuring limestone formations, caves, sinkholes, and underground rivers.
| | |
| --- | --- |
| Location | Minerals & Rocks |
| Tompkinsville area quarry | Quartz Geode |
| Scotsville area quarry | Quartz Geode |
| Cave City area quarries | Calcite |
| Green River and its tributaries | Pearl |
| Henry Burris farm | Diamond |
Rockhounding sites in Eastern Kentucky
Eastern Kentucky has a remarkable blend of rugged landscapes, ancient mountains, and diverse rock formations. Its geological history dates back millions of years, resulting in a wealth of fascinating rocks and minerals. The Appalachian Mountains dominate this area, providing a treasure trove of geological wonders.
| | |
| --- | --- |
| Location | Minerals & Rocks |
| Elliott Countywide | Apatite, Chromite, Diopside, Enstatite, Feldspar, Garnet, Peridotite, Quartz,Serpentine |
| Streambed of Isons Creek | Enstatite, Garnet, Ilmenite, Mica, Peridotite |
| Hays Crossing area stone quarries | Fossils, Jasper |
| Isonville area | Garnet |
| Ashland area iron mines | Siderite |
Rockhounding sites in Western Kentucky
With its unique geological features and an array of rocks and minerals, Western Kentucky offers a captivating playground for rockhounds. Its rich deposits of limestone, shale, and sandstone provide a fertile ground for exciting rockhounding adventures. From rolling hills to river valleys, this area's diverse landscapes surely hold hidden treasures.
| | |
| --- | --- |
| Location | Minerals & Rocks |
| Farmington area | Chalcedony, Chert, Fossils, Opal, Quartz |
| 2.5 miles southeast in Hard Money area | Hematite |
| Wickliffe area | Jasper |
| Carrsville area fluorspar mines | Barite, Calcite, Dolomite, Fluorite, Galena, Marcasite, Pyrite, Smithsonite, Sphalerite |
| Dyer Hill Mine | Calcite, Fluorite, Galena, Sphalerite |
| Crittenden Springs fault | Barite, Calcite, Dolomite, Fluorite, Galena, Marcasite, Pyrite, Silver, Smithsonite, Sphalerite |
| Hickory Cane Mine | Fluorite, Marcasite, Peridotite |
| Princeton area quarries | Calcite, Fluorite |
| Gravel dredging operation at Eddyville | Agate, Chalcedony, Chert, Jasper |
Rockhounding sites in Central Kentucky
Central Kentucky is known for its karst topography, characterized by limestone-rich landscapes, caves, and sinkholes. This region offers a unique blend of both surface and underground rockhounding opportunities, making it an ideal destination for enthusiasts.
| | |
| --- | --- |
| Location | Minerals & Rocks |
| Abandoned limestone quarry at Boone | Chert, Jasper, Limestone, Quartz |
| Rockcastle Countywide | Quartz Geode |
| Numerous prospects south of SR-52 at Rowland | Barite, Calcite, Celestite, Goethite, Fluorite, Quartz |
| Garrard Countywide | Quartz Geode |
| Boyle Countywide | Quartz Geode |
| Harrodsburg area mines | Barite, Calcite, Fluorite, Galena, Sphalerite |
| Jessamine Countywide | Quartz Geode |
| Fayette Countywide | Quartz Geode |
Public Rockhounding Options For Kids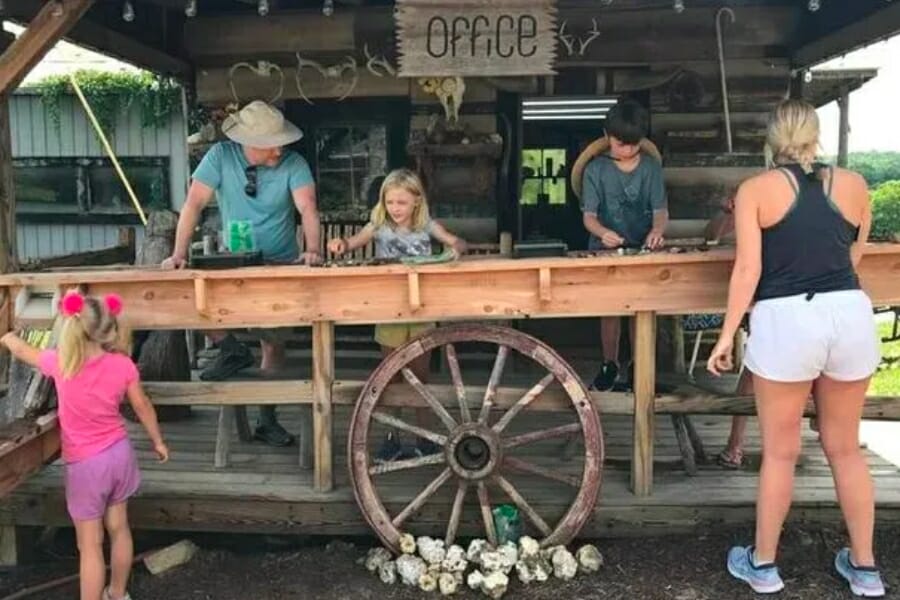 If you're planning to expose your children to the exciting hobby of rockhounding, Kentucky has excellent family-friendly options for you. Some of these locations offer designated digging areas or rock piles where kids can sift through the material and discover their own treasures, while some have rock and mineral shows or guided tours.
Kentucky Rockhounding Clubs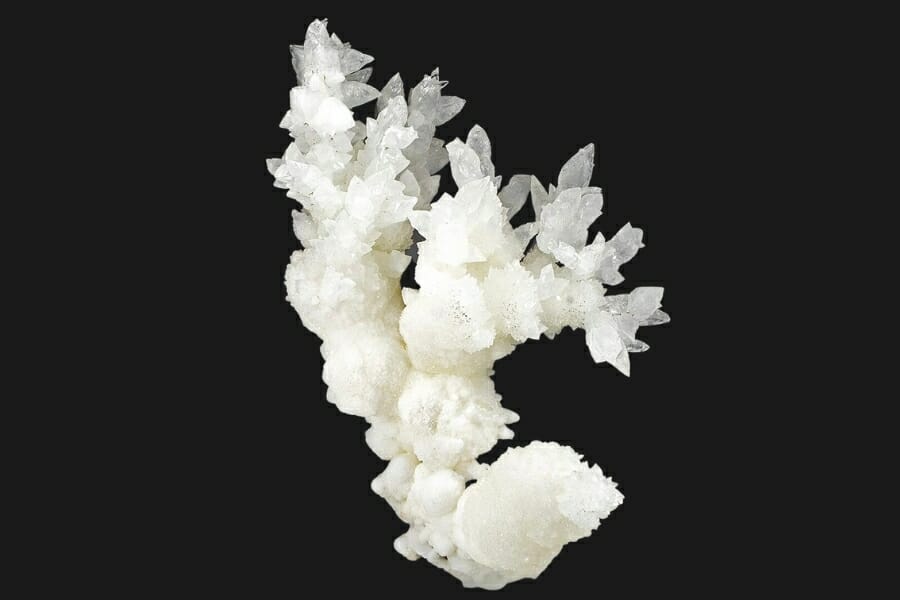 Rockhounding clubs are a great resource for both newcomers and seasoned collectors, offering a wealth of benefits and opportunities to delve deeper into the world of rockhounding.
Joining rockhounding clubs in Kentucky can be especially rewarding as it provides a unique advantage. It allows members to tap into the collective knowledge of local collectors who are well-versed in our state's geology. Truly, joining rockhounding clubs here opens doors to a world of opportunities, education, and connections in the rockhounding community.
Rockhounding clubs in Kentucky worth checking out
Kentucky Rockhounding Laws And Regulations
It's legal to engage in rockhounding in Kentucky, but it's important to adhere to all local and state laws regarding collection. While rockhounding is generally permitted on public lands in Kentucky, it's crucial to be aware of any specific regulations or restrictions that may apply to certain areas.
The Kentucky Department of Fish and Wildlife Resources (KDFWR) regulates rockhounding in our state. They oversee the management and conservation of natural resources, including minerals and fossils. It's advisable to consult their website or contact them directly for information on any specific rules, guidelines, or permits required in the area you will explore.
The Best Rock And Mineral Shops In Kentucky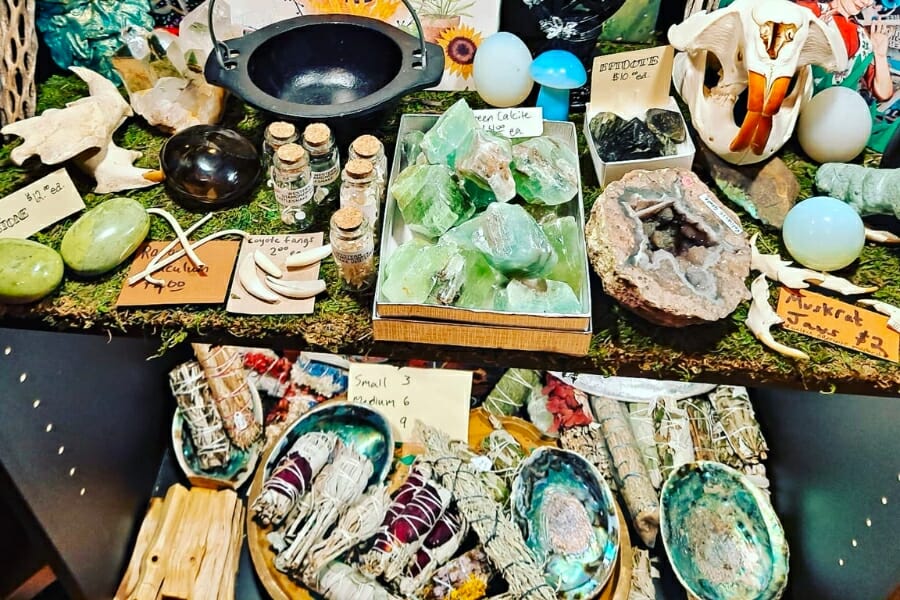 Whether you're a beginner or an experienced rockhound, you'd know that finding specific rocks and minerals in their natural environment in Kentucky can be challenging or even impossible for the average rockhound.
The great thing is that our state is home to a number of great shops that cater to those who want to expand their collection without embarking on rockhounding expeditions. These shops offer a wide range of rocks, minerals, and gems, allowing enthusiasts to curate their collection with ease.
Additional Rockhounding Places In Nearby States
If you want to extend your rockhounding adventure to nearby states, check out the following guides that we prepared for you:
If you have any recommendations that we haven't covered yet, please leave them in the comments below!