In Kansas, not only do the prairies meet the skies— beneath its surface also lies a treasure trove of rocks and minerals. While our state may not be the first place that comes to mind when you think of rockhounding, Kansas holds a surprising variety of geological wonders.
How did this happen? Over millions of years, Kansas has been shaped by the movement of ancient oceans, the retreat of glaciers, and the powerful forces of erosion. And these processes have left behind a fascinating array of rocks and minerals. From the chalky bluffs of the Smoky Hills to the red sandstones of the Flint Hills, you'll find yourself immersed in a geologist's paradise here.
Besides the thrill of discovering hidden treasures, our state also offers a sense of adventure that's hard to find elsewhere. Its open landscapes and serene beauty make every rockhounding excursion a rejuvenating experience. So add Kansas to your bucket list, especially as we share with you the proven sites that you can explore here.
How We Found The Best Places For Rockhounding in Kansas
We spent a lot of time putting together the list of which of the many options for Kansas rockhounding we were going to recommend. We wanted to have a nice variety of locations for experienced and novice rockhounds in a variety of settings. Here are the main factors we used when determining the recommendations we set out :
The extensive local experience and understanding of our team
Input from multiple local rockhounds and rockhound groups
The accessibility of the various locations
Safety and potential hazards when collecting
Private and public locations
A desire to include locations for both experienced rockhounds and those who are just starting out
Using these weights we think we've put together the best list out there for those who love finding new rocks, gems, and minerals for our collections!

What You Can Find Rockhounding In Kansas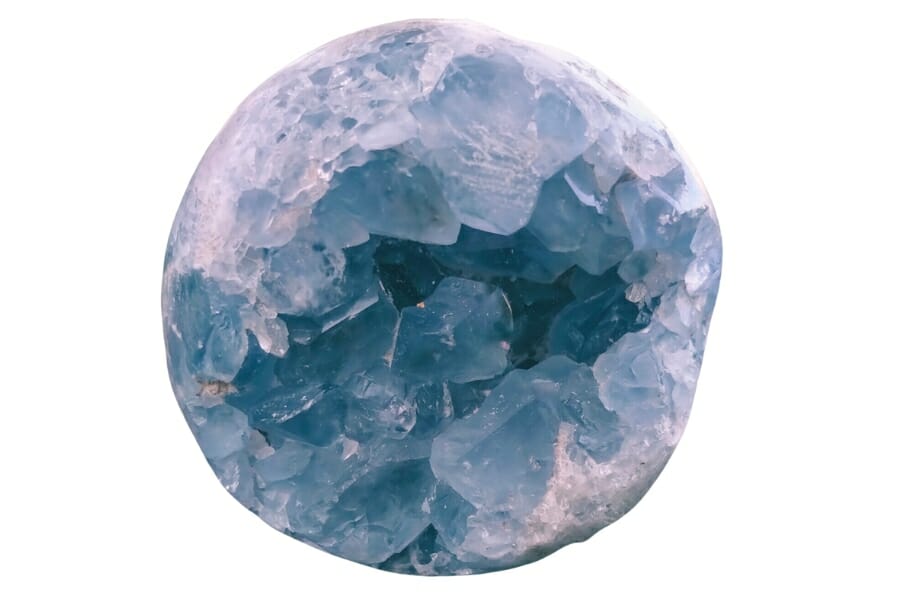 The diverse geological landscape of Kansas promises an exciting rockhounding adventure for enthusiasts of all levels. From rolling prairies to towering bluffs, our state's varied terrain holds countless surprises for you. Some of the rare and more common rocks and minerals that you can find here are the following:
Rare rocks and minerals found in Kansas
Amber
Celestite
Galena
Sphalerite
More common desirable rocks, minerals, and gems found here
In-depth guides to finding specific types of rocks in Kansas
If you're intending to search for specific types of rocks and minerals, here are a few guides that we've created to help you out:
You can also checkout our full guide to rockhounding near you that features more than 3,000 sites around the US.
But if you want a focused discussion on the rockhounding opportunities in Kansas, keep reading here.
The Best Places To Find Rocks and Minerals in Kansas
First off, we'll share with you our top proven rockhounding sites in Kansas. In these sites, we've had the best experience and success in rockhounding. Other rockhounds who've been to our state also stand by the diversity of their finds in these places.
Always Confirm Access and Collection Rules!
Before heading out to any of the locations on our list you need to confirm access requirements and collection rules for both public and private locations.
These requirements are subject to change without notice and may differ from what we state below.
Always get updated information directly from the source ahead of time to ensure responsible rockhounding.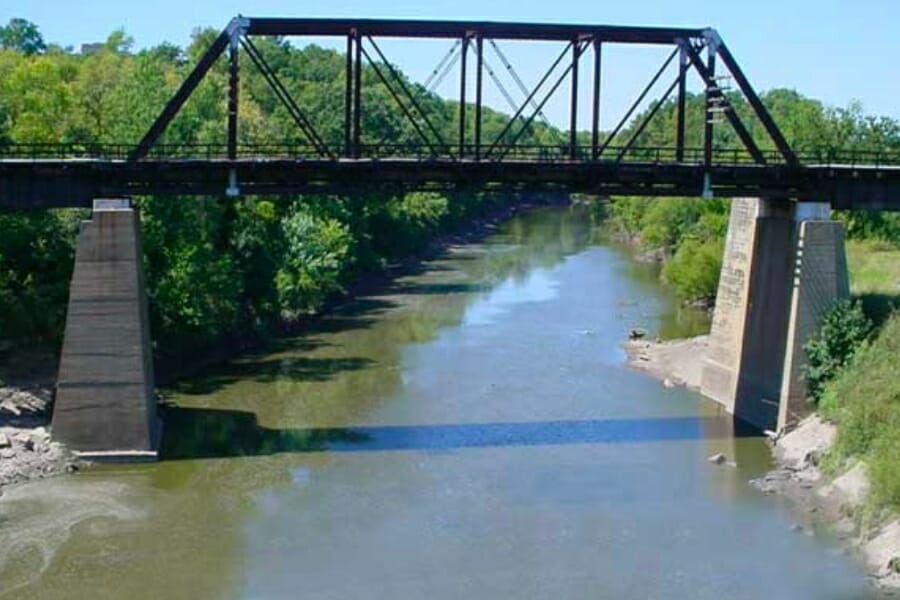 Flowing gracefully through the picturesque landscapes of our state, the Walnut River stands as a testament Kansas' natural beauty. Known for its rich geological diversity and captivating rock formations, this river has become a favored destination for rockhounds.
Walnut River has carved its way through various rock layers over thousands of years, exposing a wide array of rocks and minerals along its banks. Truly, the river's offerings are as fascinating as can be.
What makes the Walnut River particularly appealing for rockhounding is the accessibility it provides. Many sections of the river, especially around its lower reaches, offer easy access for rockhounding activities.
What you can find there
The elusive and often hard-to-find Calcite and Quartz Geodes can be found when you explore the different nooks and crannies of Walnut River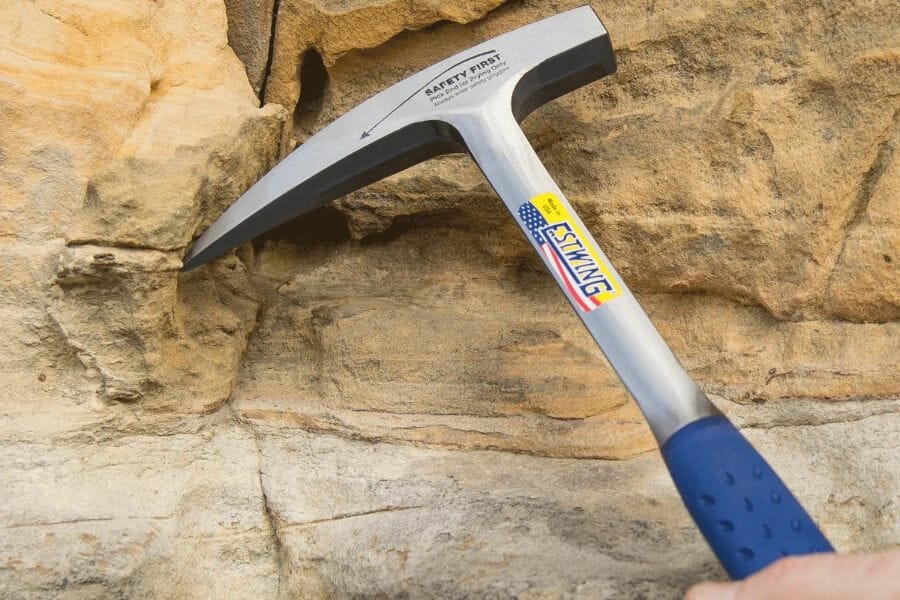 The tools every rockhound will need
When you're out looking for rocks and minerals having the right tools for the job is really going to make or break your success. You don't need a lot for most trips but there are a handful that are critical and will make your life a lot easier.
We get asked a lot about the equipment we use. Over the years we've found a handful of tools that we recommend to both new and experienced rockhounds which we outline in great detail in our complete rockhounding tools and kit guide. These are quality options that also happen to be relatively inexpensive.
Below are the basic tools that make your life so much easier and save you a ton of time. Check out the full guide to see everything we recommend bringing. One quick note, as an Amazon Associate I earn from qualifying purchases but we try very hard to only recommend gear we would use ourselves and often recommend brands you can't find on Amazon.
At a minimum you should have:
1 - Sturdy rock hammer: The Estwing Rock Pick is our standard
2 - Rugged chisels: Try Kendo' 3-piece Chisel Set
3 - Compact shovel: The Koleiya 28-inch shovel works well
4 - Rock screen pan: The Wazakura Soil Sieve Set fits the bill
5 - Eye protection: DeWalt Safety Glasses are cheap and comfortable
6 - Head protection: Malta's Safety Helmet has been our go-to
7 - Jewelers lens with at least 20x magnification: Jarlink's Jewelers Loop is perfect
The rockhounding books that we use most
There are also a few books that have been extremely helpful in the search for gems. These books have great recommendations and tips:
National Audubon Society Field Guide to Rocks and Minerals: North America 
Southwest Treasure Hunter's Gem & Mineral Guide 
Earth Treasures: The Southwestern Quadrant 
We provide links to find these tools on Amazon but some can also be found at your local hardware stores. For more recommendations check out the link to our full tool guide above.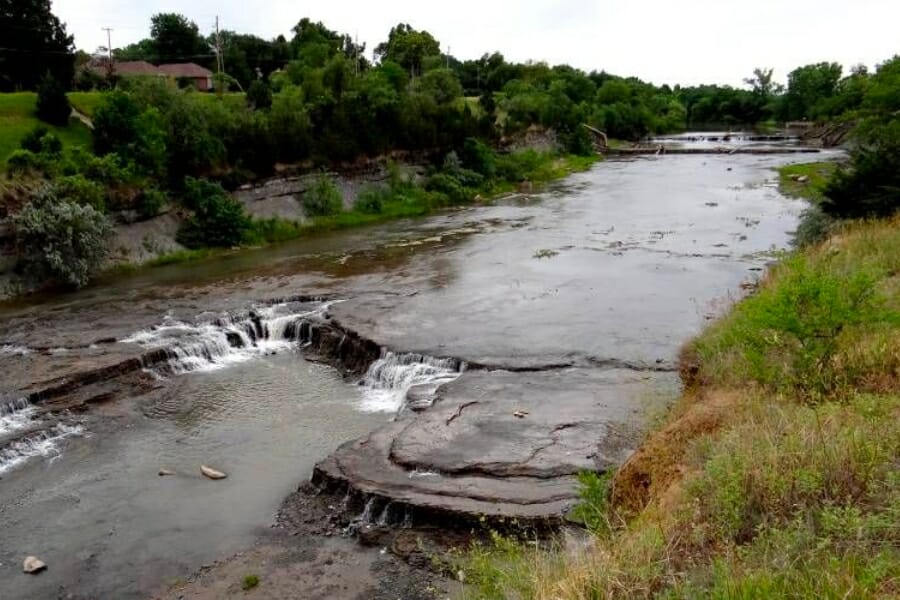 As it winds its way through captivating landscapes, Smoky Hill River carves its path through ancient rock formations and offers rockhounds a remarkable playground. The river exposes a rich variety of rocks and minerals as it flows, making it an excellent destination for those seeking geological treasures.
Along the banks of the Smoky Hill River, you can find an assortment of sedimentary rocks, including limestone, sandstone, and shale, each harboring a unique story of the region's geological history.
Whether you're a seasoned collector or a curious adventurer, Smoky Hill River offers a captivating rockhounding experience you don't want to miss.
What you can find there
You can find different kinds of interesting rocks and minerals here, such as Agatized Wood, Amber, Barite Rose, and Moss Agate.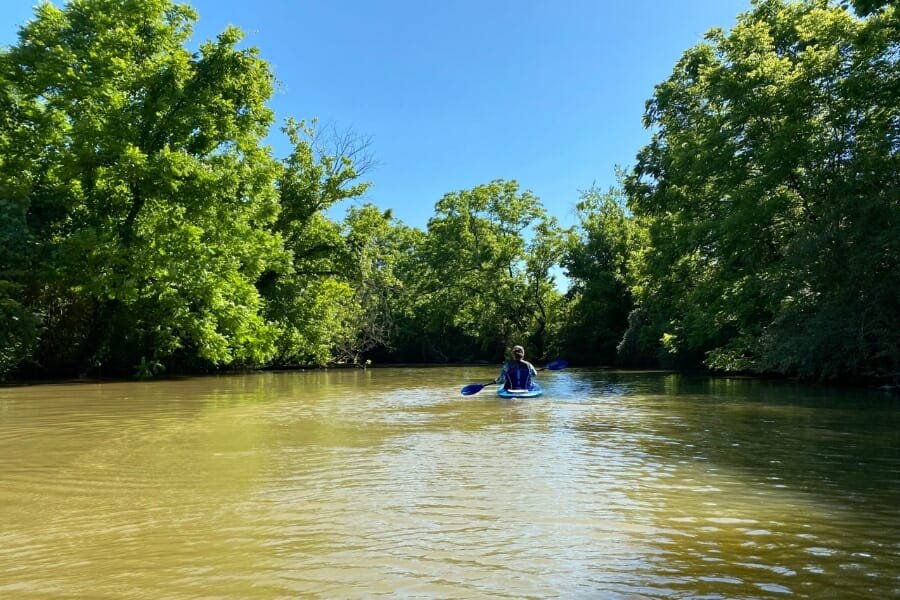 Ashland is a charming town that's surrounded by an abundance of geological wonders that make it an exceptional rockhounding site. It's located in Clark County, which is known for its unique landscapes and geological formations. From rolling prairies to rugged canyons, the area offers a diverse range of rocks and minerals.
One of the main attractions for rockhounding in Ashland is the presence of stunning agates. These beautiful gemstones can be found in various colors and patterns, adding a touch of excitement to any rockhounding excursion.
The combination of its fascinating natural wonders and the picturesque surroundings makes Ashland a must-visit destination for rockhounds of all levels.
What you can find there
In Ashland, specifically in the areas of the Bluff Creek and Mt. Casino, you can find stunning samples of Moss Agate, Opal, and Jasper.
Sometime, we can confuse some of the more common rocks and minerals here, so to help you tell them apart, here are some guides that you can use: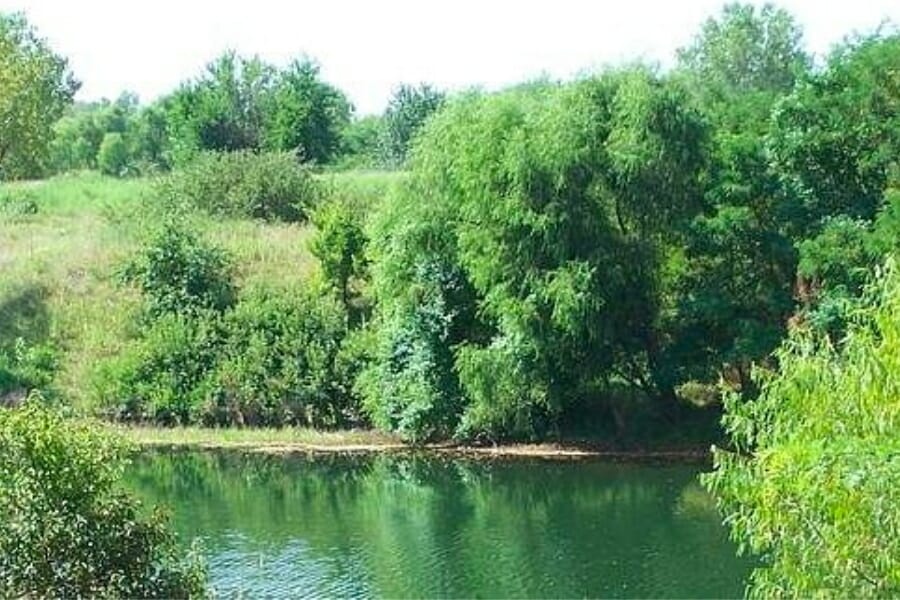 Located in Cherokee County, West Mineral is a rockhounding paradise that draws enthusiasts from far and wide. This small town is home to the iconic Big Brutus, one of the largest electric mining shovels in the world, which serves as a testament to the area's rich mining history.
As a rockhounding site, this site offers a unique opportunity to explore the remnants of the region's coal mining past and discover an array of fascinating rocks and minerals.
West Mineral is known for its rich deposits of Sphalerite, a zinc ore mineral, which can be found in stunning shades of black, brown, and amber. This mineral, along with the potential to uncover other intriguing specimens, make this site a captivating destination for rockhounds seeking a unique and rewarding experience.
What you can find there
You can find specimens of Calcite, Dolomite, Marcasite, Pyrite, and Sphalerite in the strip pits and mines of West Mineral.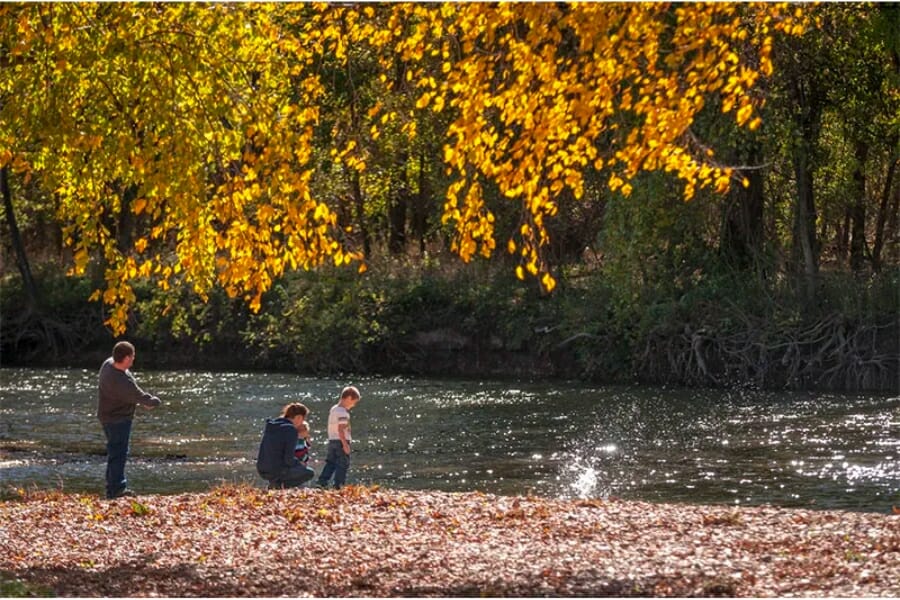 Galena is a rockhounding haven that holds a special place in the world of mineral enthusiasts. Named after the mineral itself, Galena offers a unique opportunity to explore an area rich in lead and zinc deposits.
This site's claim to fame is its abundance of Galena, a lead sulfide mineral known for its distinctive metallic luster. The town and its surrounding areas are teeming with Galena specimens, ranging from small crystals to impressive formations.
You can embark on exciting adventures here, exploring abandoned mine sites and uncovering Galena specimens that showcase the region's rich mining history. Beyond this mineral, the area is also home to other minerals that add to the allure of rockhounding here.
What you can find there
Galena has several large mining dumps, where you can find samples of Barite, Calcite, Chalcopyrite, Cerussite, Dolomite, Galena, Marcasite, Pyrite, Smithsonite, and Sphalerite.
Our Other Favorite Spots Around Kansas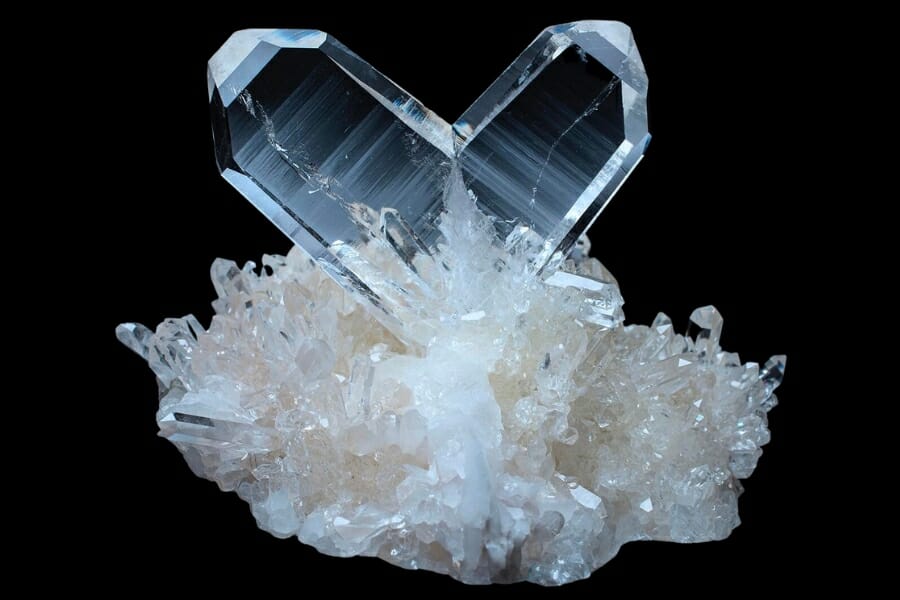 Besides our top recommendations, there are plenty other proven sites that you can explore in Kansas. We've arranged them by region below to make your itinerary planning using this guide much easier.
Rockhounding sites in Northern Kansas
Northern Kansas holds tremendous appeal for rockhounds seeking unique geological treasures. It's known for its diverse landscapes, ranging from rolling prairies to rugged hills, which have resulted in a fascinating array of rocks and minerals.
| | |
| --- | --- |
| Location | Minerals & Rocks |
| Calvert area | Septarian |
| Mill Creek | Celestite |
| Big Blue River | Agate, Chalcedony |
| In and adjacent to Pony Creek | Celestite |
| Old Stream Bed (aka Old River) | Agate (Banded, Moss), Jasper, Petrified Wood |
Rockhounding sites in Southern Kansas
From rolling prairies to stunning canyons, Southern Kansas is a haven for rockhounds seeking a memorable and rewarding experience. It offers rockhounds a wealth of opportunities to delve into its geological wonders. With its diverse landscapes and unique geological formations, it beckons enthusiasts to explore its hidden treasures.
| | |
| --- | --- |
| Location | Minerals & Rocks |
| Comanche Countywide | Calcite, Gypsum |
| Salt Fork Creek Valley | Gypsum |
| Along the Medicine Lodge River to Gerlane | Agate, Jasper |
| Aetna | Agate, Jasper, Petrified Wood |
| Gypsum works in Sun City | Calcite, Gypsum |
| Anthony area salt mines | Halite |
| Upstream along Chikaskia River | Agate, Jasper, Petrified Wood |
| Silverdale | Fossils |
Rockhounding sites in Eastern Kansas
Eastern Kansas is endowed with rolling hills, lush forests, and winding rivers, that's why it provides a multitude of opportunities for rockhounding enthusiasts to discover fascinating rocks and minerals. The ancient fossils and colorful gemstones, combined with its picturesque landscapes of this area make it an ideal destination for rockhounds.
| | |
| --- | --- |
| Location | Minerals & Rocks |
| Cherokee Countywide | Calcite, Dolomite, Marcasite, Pyrite |
| Pennsylvania coal measures of the Marais des Cygnes | Siderite |
| Glacial drift in McLouth | Agate (Lake Superior), Chalcedony, Jasper, Petrified Wood |
| Rose Quarry | Fossils |
| Buildex Quarry | Fossils |
| Railroad Quarry | Fossils |
| Glacial moraibes of Topeka | Agate |
Rockhounding sites in Western Kansas
Showcasing a unique and distinct geological landscape, Western Kansas offers a captivating playground for rockhounds. Its vast expanses of prairies, towering bluffs, and ancient rock formations present rockhounds with a fascinating array of rocks and minerals to discover.
| | |
| --- | --- |
| Location | Minerals & Rocks |
| Wallace Countywide | Calcite Geodes, Chalcedony Geodes, Quartz Geodes |
| North to sand pit in Sharon Springs | Agate, Petrified Wood |
| Ladder Creek | Opal |
| Willow Creek | Opal |
Rockhounding sites in Central Kansas
With its mix of rolling prairies, river valleys, and limestone formations, Central Kansas provides a diverse and fascinating landscape for rockhounding enthusiasts. It boasts of an abundance of rocks and minerals that showcase the region's geological history and offer a rewarding rockhounding experience.
| | |
| --- | --- |
| Location | Minerals & Rocks |
| Trego Countywide | Calcite Geodes, Chalcedony Geodes, Quartz Geodes |
| Lake Kanopolis | Barite Rose, Celestite |
| Mushroom Rocks | Pyrite |
| Roxbury Hill | Septarian |
| Lyons area salt mines | Halite |
| Blue Hills | Septarian |
| Old Saline Quarry | Barite rose |
| Cottonwood Creek | Calcite Geodes, Quartz Geodes |
| Geary Countywide | Calcite, Petrified Wood, Quartz |
Public Rockhounding Options For Kids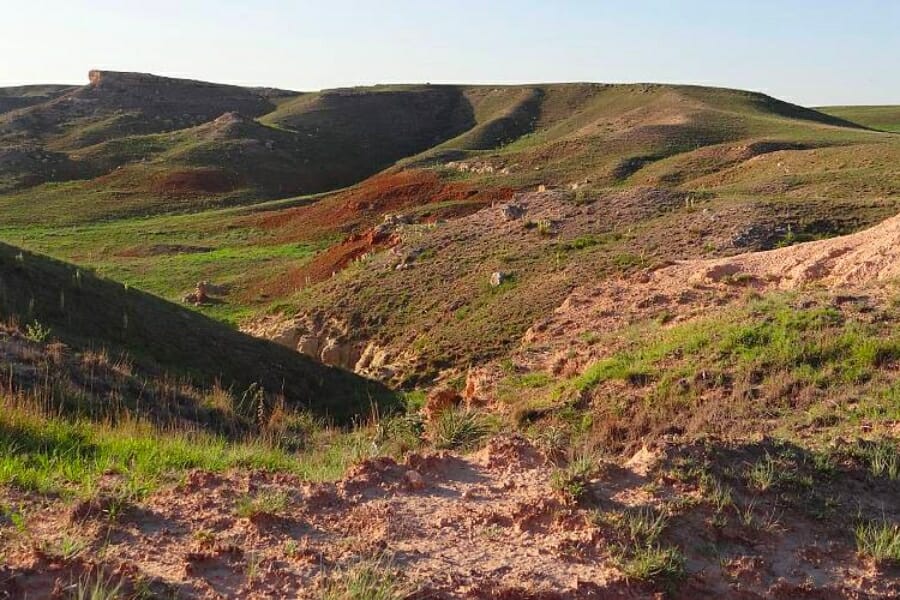 Some of the rockhounding sites in Kansas that we've shared above may be challenging for kids due to difficult terrain or limited accessibility. However, there are also family-friendly rockhounding spots here that can spark the interest of young enthusiasts and create lasting memories.
Below are some of these spots:
Kansas Rockhounding Clubs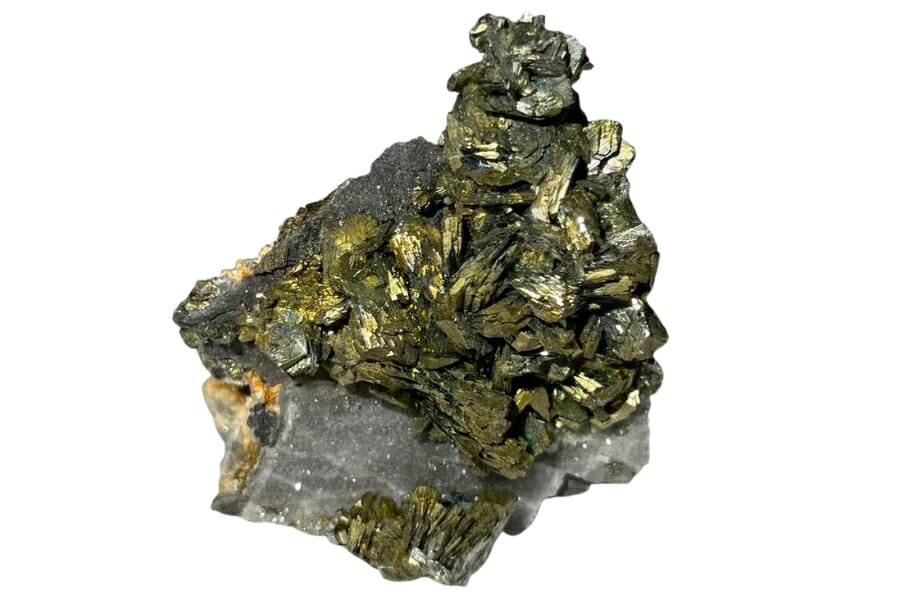 Joining a rockhounding club provides a supportive community where you can connect, share your knowledge and experiences, and foster a sense of camaraderie. In Kansas, it allows you to tap into the collective wisdom and expertise of fellow rockhounds who are familiar with the local geology and the best rockhounding sites in our state.
Whether you're a novice or a seasoned collector, joining a rockhounding club in Kansas opens up a world of opportunities. By becoming a member, you can deepen your appreciation for our state's geological wonders, while forging lasting friendships and experiences that enrich your rockhounding journey.
Rockhounding clubs in Kansas worth checking out
Kansas Rockhounding Laws And Regulations
Rockhounding in Kansas is legal, but it's important to comply with all local and state laws when it comes to collection. It's essential to respect the land, private property rights, and the environment. You should always seek permission from landowners before collecting on private property and follow any specific guidelines or restrictions they may have.
The Kansas Department of Wildlife, Parks and Tourism (KDWPT) is responsible for regulating rockhounding and collecting activities in Kansas. They are dedicated to the conservation and preservation of natural resources and provides information and guidelines to help rockhounds navigate the legal aspects of collecting rocks and minerals.
The Best Rock And Mineral Shops In Kansas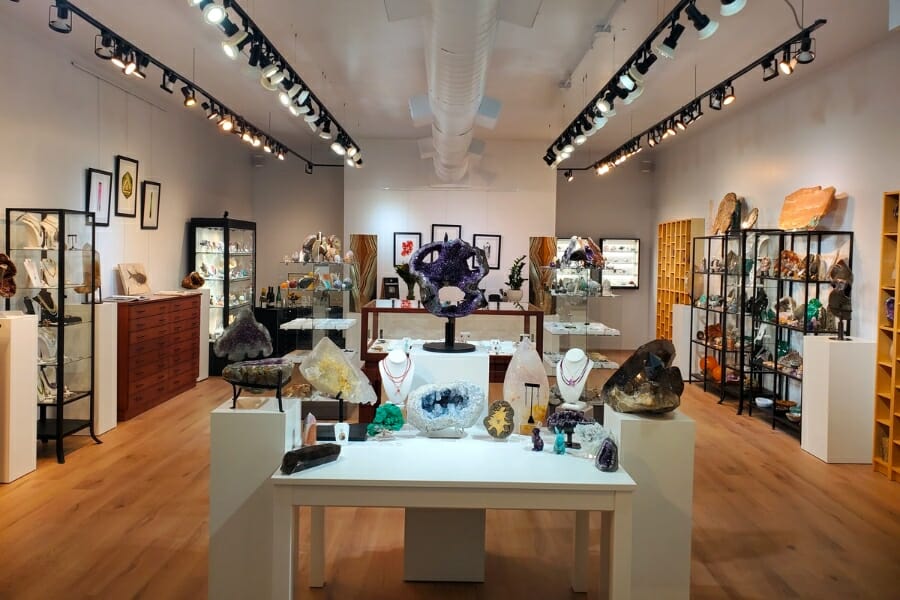 While venturing out into the wild and collecting rocks and minerals firsthand is an exciting experience, it may not be everyone's preferred approach to expanding their collection. The reality is that finding specific rocks, minerals, and gems in their natural environments in Kansas can be quite challenging, if not impossible.
Good thing, there are exceptional rock and mineral shops here that cater to the needs of collectors, offering an array of carefully curated specimens from around the world. Below are some of them:
Additional Rockhounding Places In Nearby States
If you want to extend your rockhounding adventure to nearby states, check out the following guides that we prepared for you:
If you have any recommendations that we haven't covered yet, please leave them in the comments below!