In Indiana, rockhounding is a terrific way to discover the state's many geological treasures. From hunting for Indiana geodes to collecting unique fossils, the rockhounding scene here is truly captivating. Whether you're a seasoned rockhound or a curious beginner, plenty of great options satisfy your passion for rocks and minerals.
The abundance of Indiana geodes is one of the highlights of rockhounding in the state. These spherical treasures, often filled with stunning crystal formations, can be found in various locations, making the hunt all the more exciting.
What makes rockhounding in Indiana even more appealing is the wide range of options available. The state boasts diverse landscapes, including picturesque rock formations, riverbeds, and quarries with hidden gems waiting to be discovered.
With some research and exploration, rockhounds of all levels can find success and unearth remarkable specimens. So grab your tools, get ready to hunt, and let Indiana's rockhounding wonders take you on an adventure you will never forget!
How We FoundThe Best Places For Rockhounding in Indiana
We spent a lot of time putting together the list of which of the many options for Indiana rockhounding we were going to recommend. We wanted to have a nice variety of locations for experienced and novice rockhounds in a variety of settings. Here are the main factors we used when determining the recommendations we set out :
The extensive local experience and understanding of our team
Input from multiple local rockhounds and rockhound groups
The accessibility of the various locations
Safety and potential hazards when collecting
Private and public locations
A desire to include locations for both experienced rockhounds and those who are just starting out
Using these weights we think we've put together the best list out there for those who love finding new rocks, gems, and minerals for our collections!

What You Can Find Rockhounding In Indiana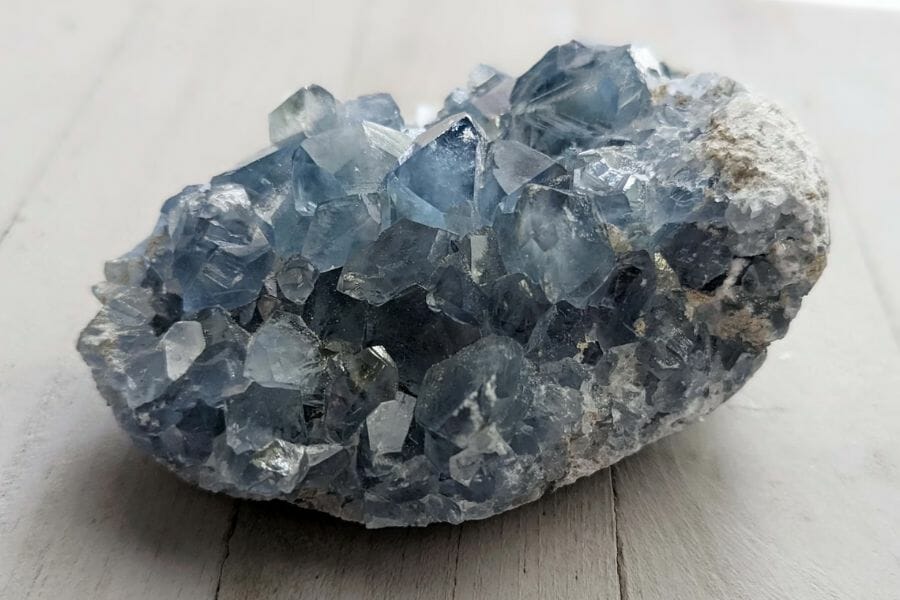 Due to their enormous diversity, we could not cover all of the rocks and minerals found in Indiana. Most of the more common and uncommon specimens that rockhounds look for in the state consist of the following:
Rare rocks and minerals found in Indiana
More common desirable rocks, minerals, and gems found here
In-depth guides to finding specific types of rocks in Indiana
You should also look at the extra instructions we've already developed to locate specific specimens if you're seeking something specific.
We've put up a guide to rock hunting near you with over 3,000 spectacular locations to discover. To find out more about Indiana, continue reading this article.
The Best Places To Find Rocks and Minerals in Indiana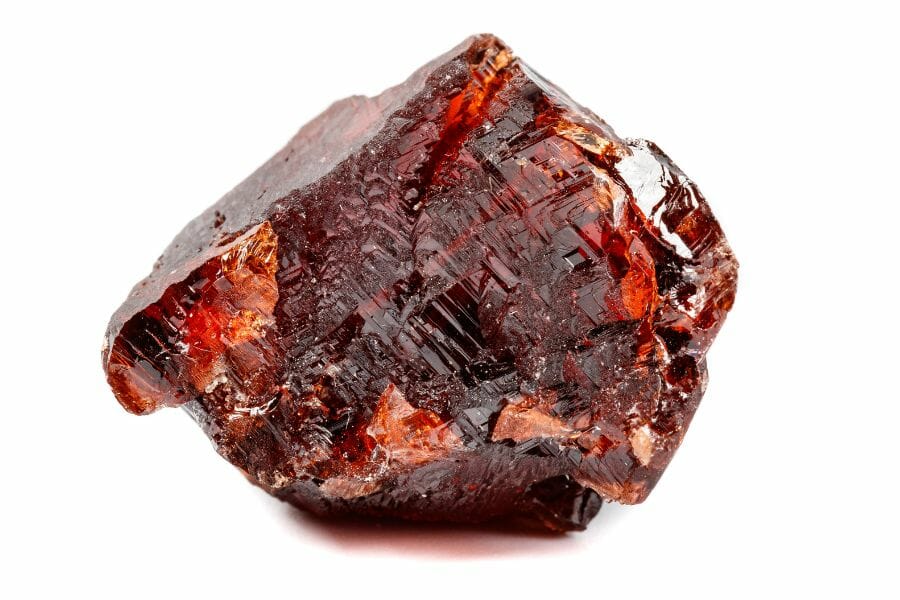 We decided to start by listing some of Indiana's best rockhounding spots. Despite having many possibilities, we concentrated on our best picks. You could enjoy visiting these locations and seeing some gorgeous rocks and minerals.
Always Confirm Access and Collection Rules!
Before heading out to any of the locations on our list you need to confirm access requirements and collection rules for both public and private locations.
These requirements are subject to change without notice and may differ from what we state below.
Always get updated information directly from the source ahead of time to ensure responsible rockhounding.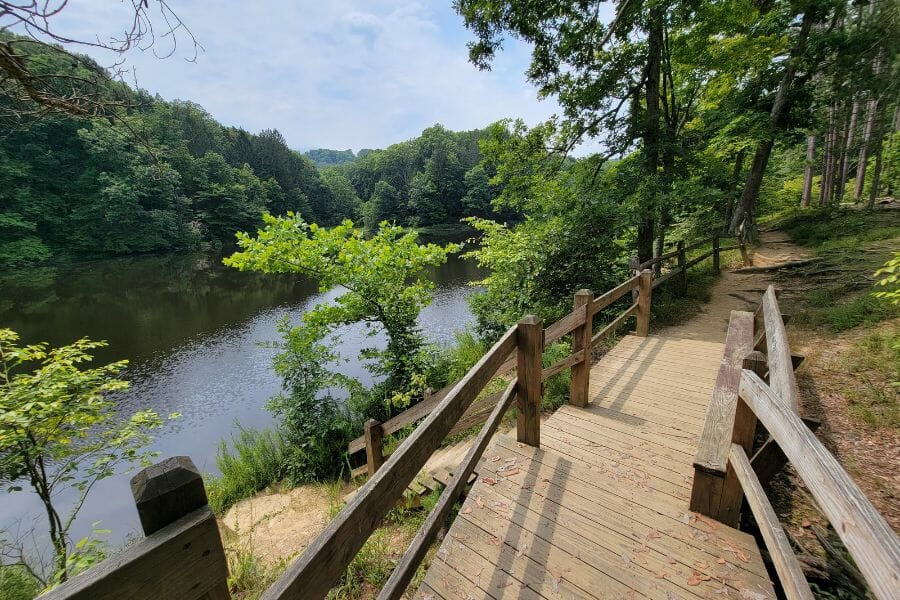 Nestled in the heart of Indiana, Brown County State Park is a captivating destination known for its stunning natural beauty and rich history. Established in 1929, it is the largest state park in Indiana, encompassing over 15,000 acres of picturesque landscapes.
The park's history dates back even further, with evidence of Native American settlements and early pioneer activity there. Today, it's a beloved recreational haven, offering rockhounds opportunities to immerse themselves in nature and find its hidden treasures.
What you can find there
The mineral diversity within the park is relatively limited compared to other regions renowned for mineral deposits. However, some minerals can be found in the park to varying degrees. These minerals include geodes and quartz specimens.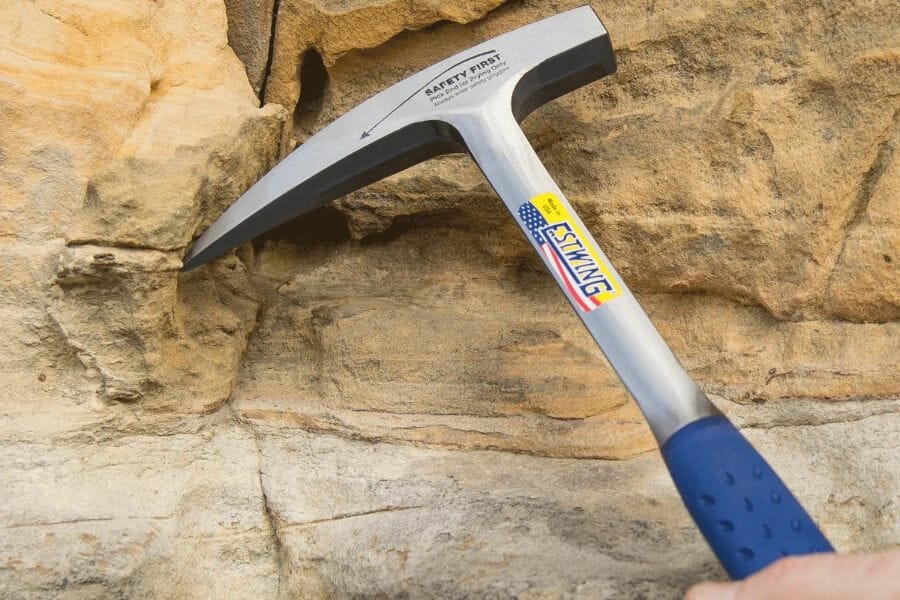 The tools every rockhound will need
When you're out looking for rocks and minerals having the right tools for the job is really going to make or break your success. You don't need a lot for most trips but there are a handful that are critical and will make your life a lot easier.
We get asked a lot about the equipment we use. Over the years we've found a handful of tools that we recommend to both new and experienced rockhounds which we outline in great detail in our complete rockhounding tools and kit guide. These are quality options that also happen to be relatively inexpensive.
Below are the basic tools that make your life so much easier and save you a ton of time. Check out the full guide to see everything we recommend bringing. At a minimum you should have:
1 - Sturdy rock hammer: The Estwing Rock Pick is our standard
2 - Rugged chisels: Try Kendo' 3-piece Chisel Set
3 - Compact shovel: The Koleiya 28-inch shovel works well
4 - Rock screen pan: The Wazakura Soil Sieve Set fits the bill
5 - Eye protection: DeWalt Safety Glasses are cheap and comfortable
6 - Head protection: Malta's Safety Helmet has been our go-to
7 - Jewelers lens with at least 20x magnification: Jarlink's Jewelers Loop is perfect
The rockhounding books that we use most
There are also a few books that have been extremely helpful in the search for gems. These books have great recommendations and tips:
National Audubon Society Field Guide to Rocks and Minerals: North America 
Northeast Treasure Hunter's Gem & Mineral Guide 
Earth Treasures: The Northeastern Quadrant 
We provide links to find these tools on Amazon but some can also be found at your local hardware stores. For more recommendations check out the link to our full tool guide above.
Highland Creek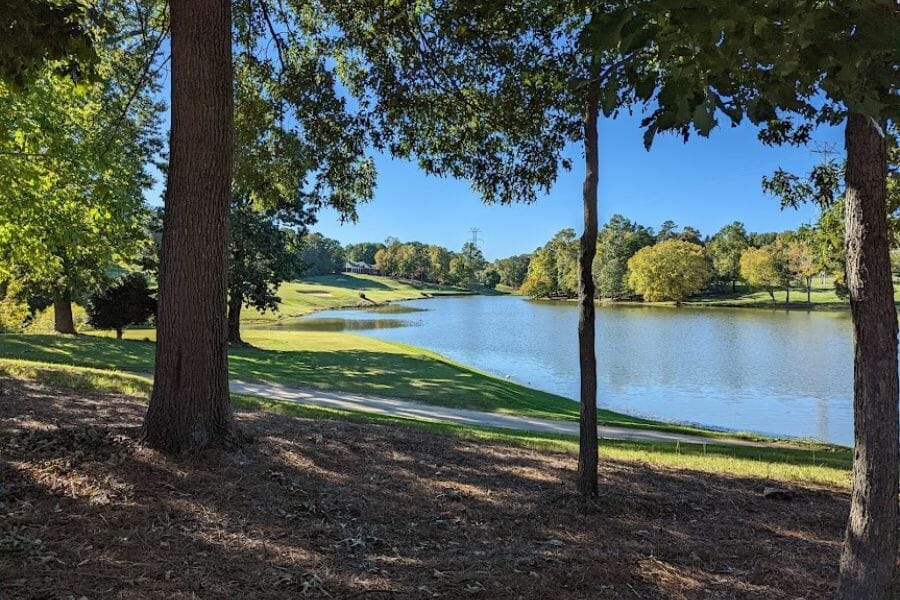 Highland Creek is a hidden gem for rockhounding enthusiasts seeking a unique and rewarding experience. This scenic waterway meanders through picturesque landscapes, offering an opportunity to combine the thrill of rockhounding with the tranquility of nature. With a rich history dating back to the early settlements in the region, Highland Creek holds the promise of uncovering a diverse array of geological treasures.
Exploring Highland Creek provides rockhounds with access to various geological formations and habitats. The creek's water has carved its way through different sedimentary rock layers, exposing a range of minerals and fossils along its banks. Highland Creek is a treasure trove waiting to be discovered, from colorful stones and intriguing rock formations to the possibility of finding ancient marine fossils.
What you can find there
While the specific mineral occurrences can vary, rockhounding enthusiasts may encounter some minerals while exploring Highland Creek, including diamond, garnet, hematite, pyrite, and sapphire.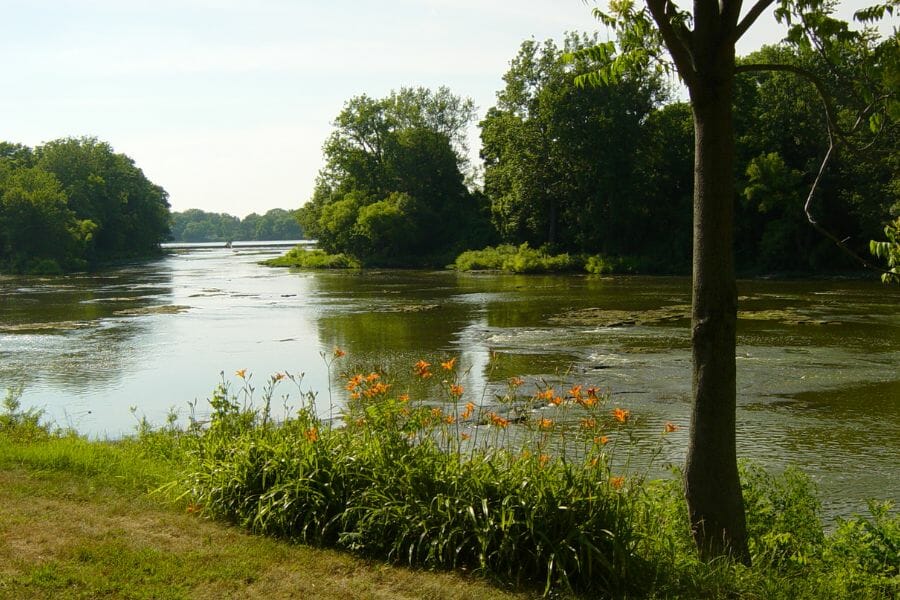 Flowing through Indiana, the Maumee River offers a captivating destination for rockhounding enthusiasts seeking a unique and fruitful experience. With a history deeply intertwined with the region's development, the river holds the potential for discovering an array of geological treasures.
The Maumee River has significantly influenced Indiana's historical and cultural heritage. Native American tribes utilized its waters for transportation and sustenance, while European settlers later recognized its value for trade and commerce. One can find an assortment of rocks along its banks, including limestone, shale, sandstone, and more.
What you can find there
While minerals can be diverse, rockhounding enthusiasts may discover minerals while exploring the Maumee River. These minerals are likely agates and jaspers.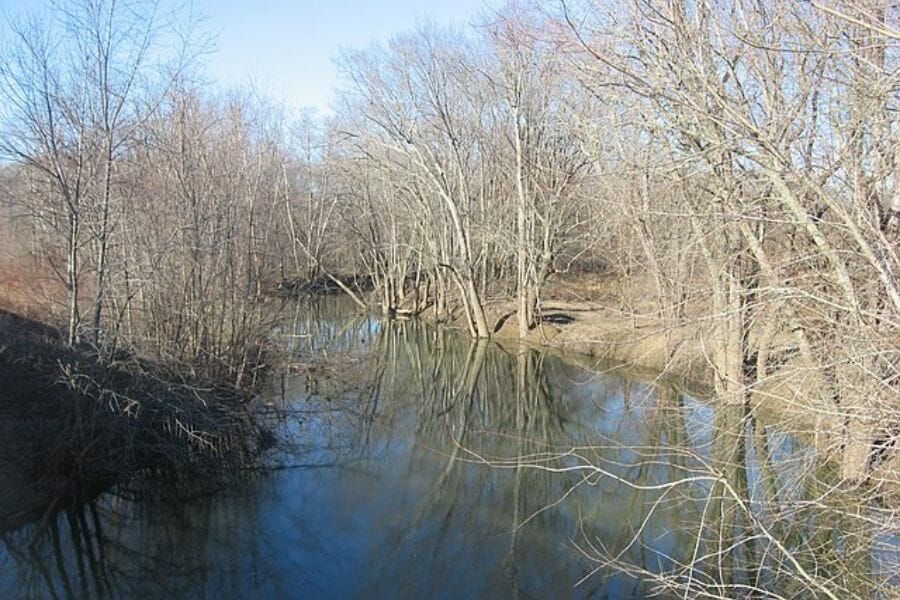 Steeped in history, Salt Creek played a significant role in the state's early settlement and development. The name "Salt Creek" originates from the presence of salt springs along its course, which were necessary resources for Native Americans and early settlers.
The geological diversity along Salt Creek makes it a prime destination for rockhounding. The creek meanders through various geological formations, exposing a range of minerals and fossils along its banks. You may come across several treasures as you explore the creek bed and surrounding areas.
What you can find there
Salt Creek offers the potential to discover a variety of minerals along its banks and within its geological formations, including agate, calcite, and quartz geodes.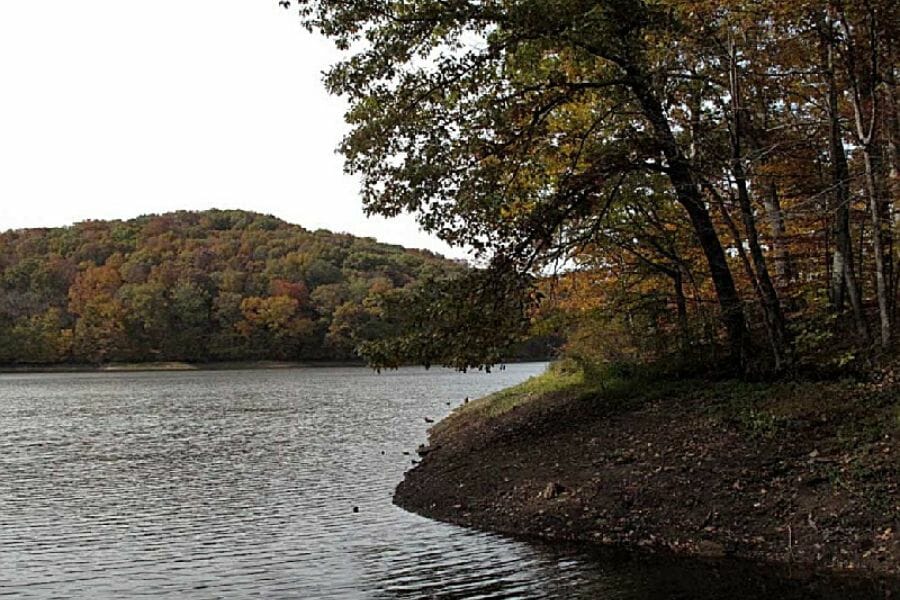 Yellowwood State Forest offers a serene and captivating destination for rockhounding enthusiasts seeking a blend of natural beauty and geological treasures. Established in the 1940s, this forest has a rich conservation and outdoor recreation history. Named after the yellowwood trees that grace its landscape, the forest spans thousands of acres, showcasing diverse habitats and geological formations that make it an ideal location for rockhounding adventures.
Yellowwood State Forest is an excellent rock-hounding place due to its varied geological features. The forest is home to an array of rock formations, including limestone, sandstone, and shale, which have the potential to yield a variety of minerals.
What you can find there
While exploring Yellowwood State Forest, you may encounter minerals like agate, calcite, geodes, and quartz.
Our Other Favorite Spots Around Indiana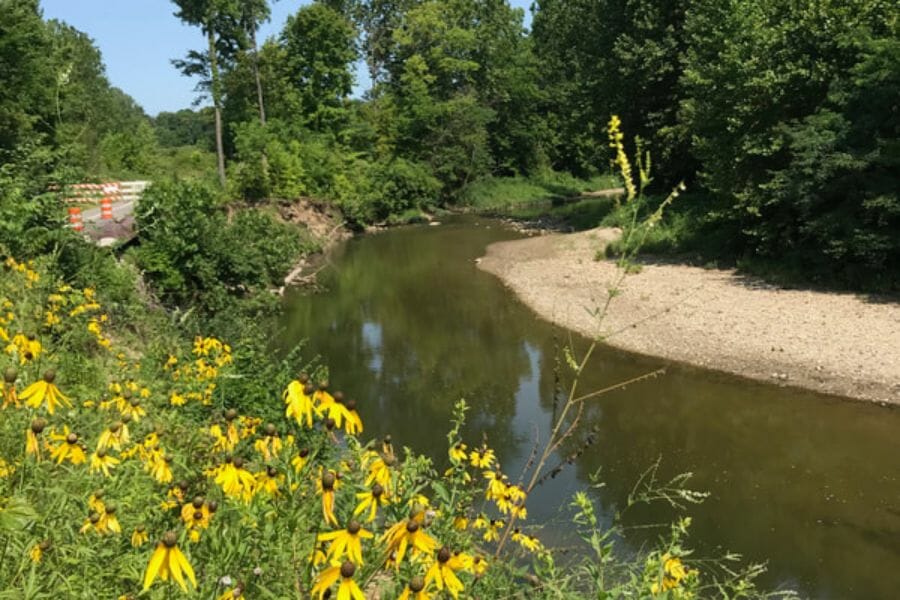 Magnificent and rare rocks and minerals can be found all across Indiana. The choices below and the top ones indicated above are available for exploration.
Rockhounding sites in Northern Indiana
Northern Indiana is a beautiful region for rockhounds, offering a diverse array of geological treasures waiting to be discovered. The region's unique geological history and diverse landscapes make it an excellent rock-hounding adventure destination.
Northern Indiana presents many collecting opportunities, from the glacially formed lakes and rolling hills to the limestone quarries and riverbeds.
| | |
| --- | --- |
| Location | Minerals & Rocks |
| France Stone Co. Quarry | Apatite, Calcite, Pyrite, and Quartz |
| Erie Stone Co. Quarry | Calcite, Marcasite, Pyrite, Quartz geodes, and Sphalerite |
Rockhounding sites in Southern Indiana
Southern Indiana is a remarkable destination for rockhounds, with its rich geological heritage and stunning landscapes providing a treasure trove of discoveries. It's renowned for its geodes, which can be found in various sizes and colors, with some containing intricate crystal formations.
| | |
| --- | --- |
| Location | Minerals & Rocks |
| All regional strream beds and banks, roads and railroad cuts, pits, and excavations | Calcite, Celestite, Chalcedony, Fluorite, Quartz geodes |
| Coal Hollow | Siderite |
Rockhounding sites in Central Indiana
Central Indiana offers a captivating landscape for rockhounds, combining accessibility and a diverse range of geological wonders. The region is also known for geodes, with pockets of these spherical treasures occasionally revealing stunning crystal formations.
In addition, colorful agates, calcite crystals, and quartz varieties can be unearthed, adding to the excitement and allure of rockhounding in central Indiana. With its accessibility and diverse array of rocks and minerals, central Indiana promises a rewarding rockhounding experience for enthusiasts of all levels.
| | |
| --- | --- |
| Location | Minerals & Rocks |
| Meshberger Stone Co. Quarry | Calcite, Fluorite |
| Beanblossom Creek | Geodes |
| Bear Creek | Geodes |
| Lick Creek | Diamond |
| Norgan Company Coal Mine | Marcasite, Pyrite |
| All area creek beds of Marion County | Moonstone |
| Williams Creek | Amethyst, Quartz |
| Gold Creek | Garnet, Sapphire |
| Dunn Limestone Quarry | Barite, Celestite, Siderite |
| Cave Stone Co Quarry | Calcite, Fluorite, Marcasite |
| Mud Pine Creek | Pyrite, Siderite, Sphalerite |
| Debolt Quarry | Apatite, Barite, Calcite, Dolomite, Marcasite, Pyrite |
Public Rockhounding Options For Kids
While some rockhounding spots may pose challenges for kids due to rugged terrain or difficulty in finding specimens, there are also family-friendly locations that can ignite their interest in the hobby. These spots often have accessible trails, designated digging areas, or guided tours that cater to younger rockhounds, allowing them to participate actively in the excitement of discovering rocks, minerals, and fossils.
Children can develop a passion for rockhounding by starting with these family-friendly locations, fostering a lifelong appreciation for geology and the natural world.
Indiana Rockhounding Clubs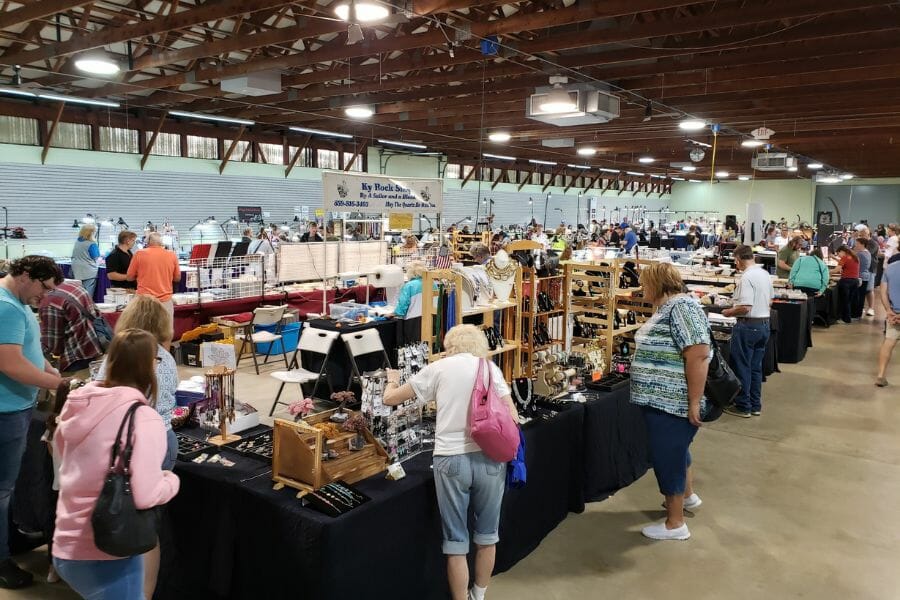 Rockhounding clubs offer valuable opportunities for both newbies and experienced collectors alike. For beginners, joining a rockhounding club provides access to a supportive community of enthusiasts eager to share their knowledge and expertise. Members can benefit from educational resources, field trips to promising collecting locations, and hands-on workshops that help develop rock identification and collecting skills.
Even experienced collectors find value in rockhounding clubs as they offer a platform to network with fellow enthusiasts, exchange information on discoveries, and participate in advanced-level discussions and specialized activities. Ultimately, joining a rockhounding club allows individuals to enhance their journey, foster connections with like-minded individuals, and deepen their passion for geology and mineralogy.
Rockhounding clubs in Indiana worth checking out
Indiana Rockhounding Laws And Regulations
Rockhounding and collecting in Indiana are legal activities that provide a rewarding experience for enthusiasts. However, adhering to all local and state laws and regulations governed by the Indiana Department of Natural Resources (DNR) is crucial when engaging in these pursuits. Familiarizing oneself with the specific laws governing rock and mineral collecting in Indiana is essential to ensure responsible and sustainable practices.
While rock and mineral collection is generally permissible on public lands, it's essential to respect any specific restrictions or guidelines set forth by land management agencies. Some areas may require permits or limit the quantity or type of material that can be collected.
Additionally, obtaining proper landowner permission when collecting on private property is essential. By following these laws and regulations, rockhounding enthusiasts can enjoy their hobby while preserving the natural environment and maintaining positive relationships with landowners and the community.
Our Favorite Rock And Mineral Shops In Indiana
While venturing into the wild to collect rocks and minerals can be an exhilarating experience, it may not align with everyone's preferences. Moreover, obtaining specific rocks, minerals, and gems for your collection can be challenging or even impossible in many states.
Therefore, for those seeking to expand their collections, we offer recommendations for the best shops of rocks and minerals in the state, where enthusiasts can find a diverse range of high-quality specimens to add to their treasured collections.
Additional places to rockhound in nearby states
After visiting all of the locations mentioned above, you can check the list of guides we've compiled below to rockhound in bordering states:
If you have any recommendations we haven't covered, please leave them in the comments below!