Rockhounding in Pennsylvania offers an incredible experience for avid rock enthusiasts. Whether you're hunting for quartz, fossils, or unique mineral specimens, Pennsylvania has got you covered. The best part? There are plenty of great options to ensure a successful rock-hounding adventure!
Pennsylvania boasts numerous state parks and natural areas where rockhounding is permitted. From French Creek State Park's quartz-rich streams to Hickory Run State Park's crystal-bearing trails, there are endless opportunities to discover beautiful specimens.
The variety of rocks and minerals waiting to be found makes rockhounding in Pennsylvania genuinely great. It's a chance to connect with nature, unleash your inner explorer, and experience the thrill of discovering unique specimens. So grab your rock hammer, don your hiking boots, and get ready for an adventure—Pennsylvania's rockhounding scene is ready to be explored!
How We FoundThe Best Places For Rockhounding in Pennsylvania
We spent a lot of time putting together the list of which of the many options for Pennsylvania rockhounding we were going to recommend. We wanted to have a nice variety of locations for experienced and novice rockhounds in a variety of settings. Here are the main factors we used when determining the recommendations we set out :
The extensive local experience and understanding of our team
Input from multiple local rockhounds and rockhound groups
The accessibility of the various locations
Safety and potential hazards when collecting
Private and public locations
A desire to include locations for both experienced rockhounds and those who are just starting out
Using these weights we think we've put together the best list out there for those who love finding new rocks, gems, and minerals for our collections!

What You Can Find Rockhounding In Pennsylvania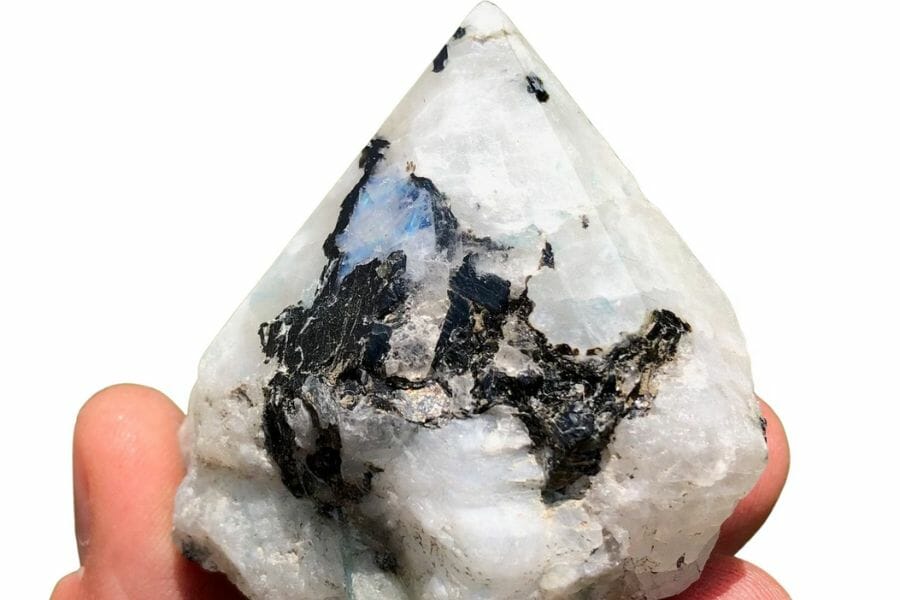 We couldn't list all the rocks and minerals found in Pennsylvania because of their extraordinary diversity. The majority of the rarer and more common specimens that rockhounds search for in the state include the following:
Rare rocks and minerals found in Pennsylvania
More common desirable rocks, minerals, and gems found here
In-depth guides to finding specific types of rocks in Pennsylvania
You should also look at the other instructions we have developed to locate certain specimens if you're seeking something specific.
More than 3,000 breathtaking locations are listed in our comprehensive guide to rock hunting places near you. Learn more about what you can find in Pennsylvania by reading this article.
The Best Places To Find Rocks and Minerals in Pennsylvania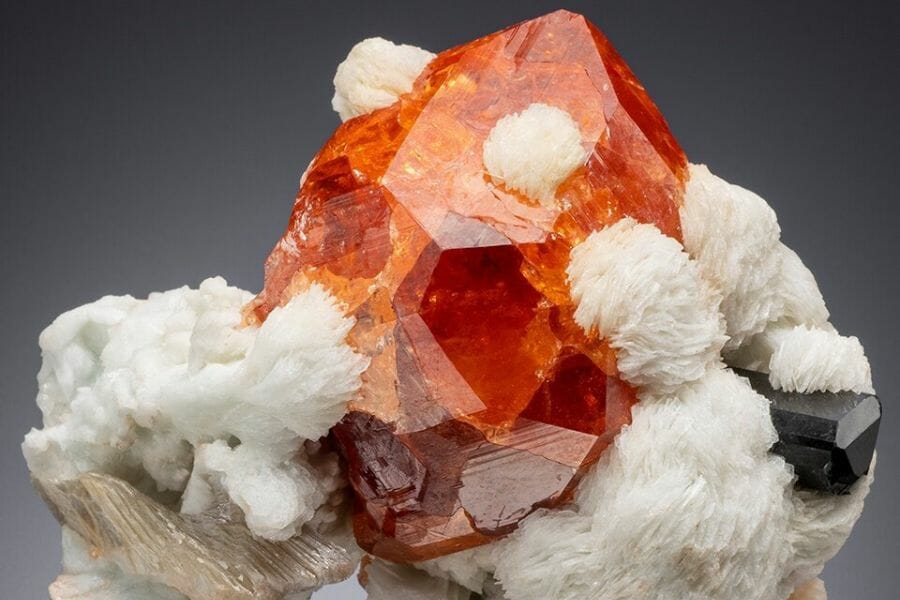 We wanted to mention some of our favorite rockhounding locations in Pennsylvania. Despite having a lot of options, we focused on our top choices. You will surely enjoy exploring these areas and discovering some incredibly stunning rocks and minerals.
Always Confirm Access and Collection Rules!
Before heading out to any of the locations on our list you need to confirm access requirements and collection rules for both public and private locations.
These requirements are subject to change without notice and may differ from what we state below.
Always get updated information directly from the source ahead of time to ensure responsible rockhounding.
This scenic creek has a rich history that dates back to the Native American tribes who once inhabited the region. Aughwick Creek was a vital water source for these tribes and later played a significant role in developing nearby settlements during the colonial era.
What makes Aughwick Creek an excellent destination for rockhounding is its geological diversity. The creek cuts through layers of sedimentary rock, exposing fascinating formations and revealing hidden treasures. The tranquility of the surrounding nature and the thrill of uncovering unique specimens create a captivating atmosphere.
What you can find there
The creek's current and erosion have exposed calcite, quartz, agate, jasper, and other colorful rocks, making it a paradise for mineral collectors.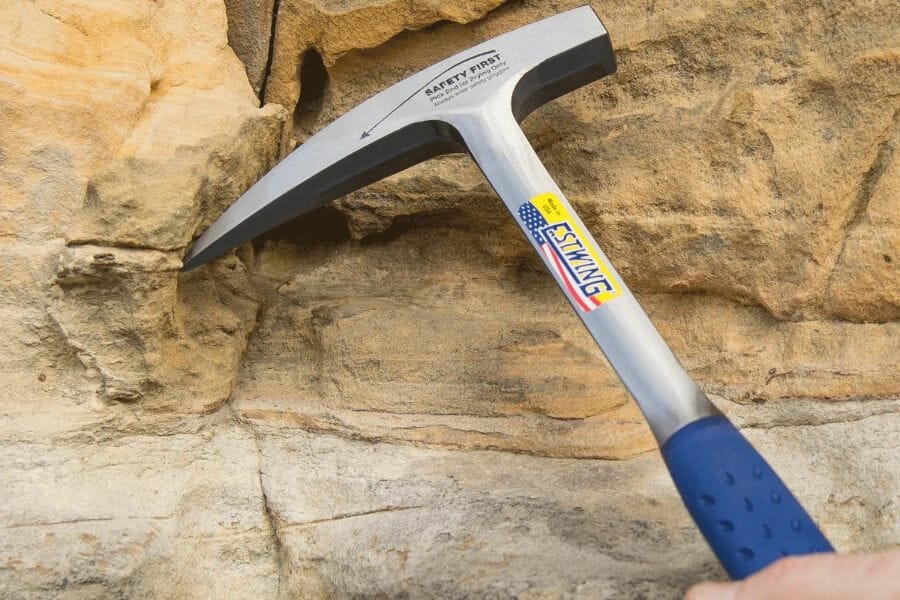 The tools every rockhound will need
When you're out looking for rocks and minerals having the right tools for the job is really going to make or break your success. You don't need a lot for most trips but there are a handful that are critical and will make your life a lot easier.
We get asked a lot about the equipment we use. Over the years we've found a handful of tools that we recommend to both new and experienced rockhounds which we outline in great detail in our complete rockhounding tools and kit guide. These are quality options that also happen to be relatively inexpensive.
Below are the basic tools that make your life so much easier and save you a ton of time. Check out the full guide to see everything we recommend bringing. At a minimum you should have:
1 - Sturdy rock hammer: The Estwing Rock Pick is our standard
2 - Rugged chisels: Try Kendo' 3-piece Chisel Set
3 - Compact shovel: The Koleiya 28-inch shovel works well
4 - Rock screen pan: The Wazakura Soil Sieve Set fits the bill
5 - Eye protection: DeWalt Safety Glasses are cheap and comfortable
6 - Head protection: Malta's Safety Helmet has been our go-to
7 - Jewelers lens with at least 20x magnification: Jarlink's Jewelers Loop is perfect
The rockhounding books that we use most
There are also a few books that have been extremely helpful in the search for gems. These books have great recommendations and tips:
National Audubon Society Field Guide to Rocks and Minerals: North America 
Northeast Treasure Hunter's Gem & Mineral Guide 
Earth Treasures: The Northeastern Quadrant 
We provide links to find these tools on Amazon but some can also be found at your local hardware stores. For more recommendations check out the link to our full tool guide above.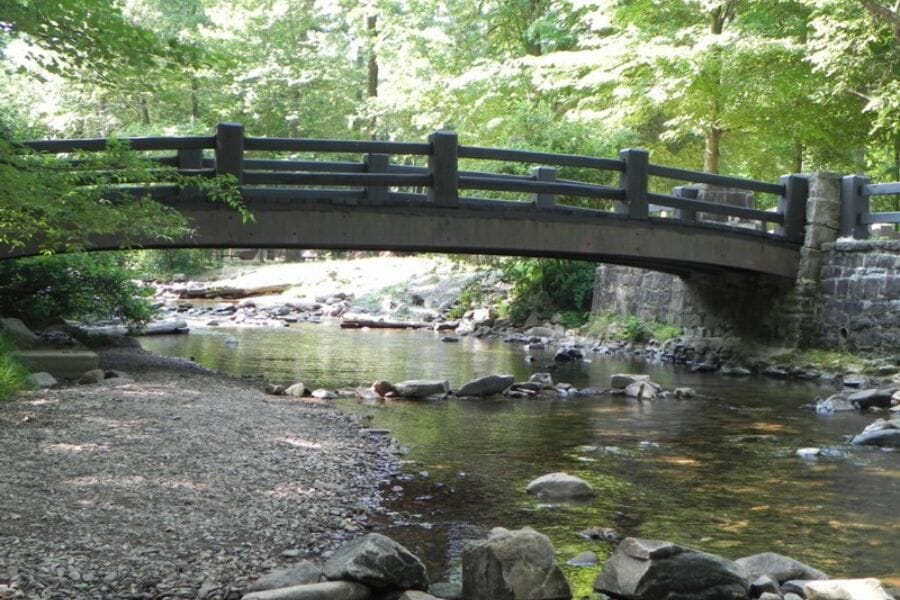 Caledonia State Park is an excellent destination for nature lovers and rock-hounding enthusiasts. The park holds a rich historical significance, as it was once part of a prosperous iron industry during the 18th and 19th centuries. Today, Caledonia State Park provides a tranquil and picturesque setting for outdoor activities, including rockhounding.
Caledonia State Park offers a diverse geological landscape with many rock and mineral specimens. The park's streams and rocky areas allow rockhounds to discover mineral treasures. The park's proximity to the Appalachian Mountains further enhances the rockhounding experience, with the potential to encounter unique rock formations and geological features.
What you can find there
Many minerals, including garnets, pyrite, and quartz crystals, are produced in the area.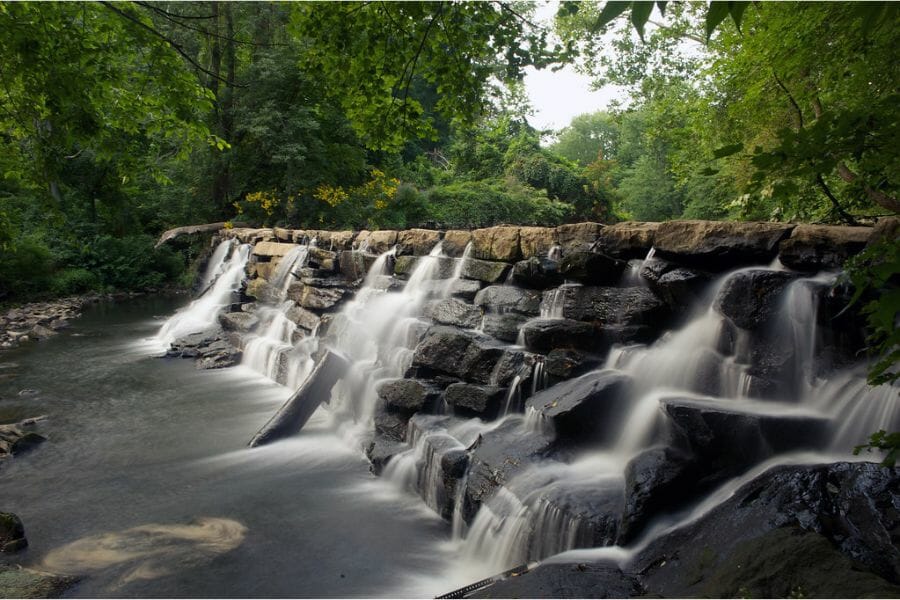 Crum Creek is a waterway that offers nature enthusiasts and rock-hounding aficionados a delightful experience. Crum Creek's geological features make it a prime location for rockhounding adventures. The creek cuts through sedimentary rock layers, exposing various fossils and minerals.
The creek's accessibility and tranquil surroundings make it an ideal spot for rockhounding enthusiasts to explore, whether by wading in the water or sifting through gravel bars. The creek is flanked by lush forests and scenic trails, providing a serene and peaceful atmosphere.
What you can find there
rockhounds can also discover colorful rocks and minerals in Crum Creek, including aquamarine, beryl, quartz, jasper, and agate.
Mineral Hill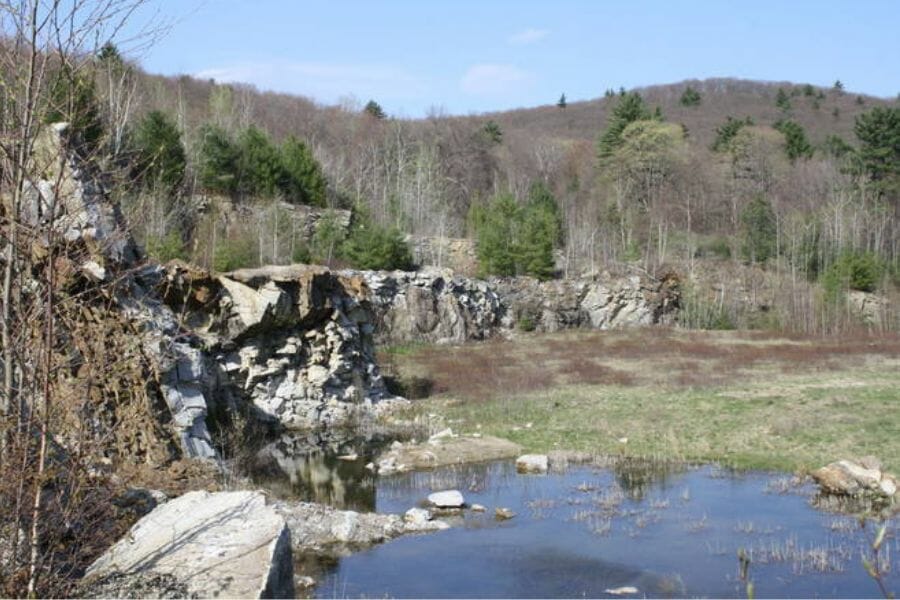 What makes Mineral Hill an excellent place for rockhounding is its diverse geological composition. Minerals can be found in various forms, including crystalline clusters and crystalline coatings on rock surfaces. The remnants of old mining activities create an intriguing backdrop, with abandoned mine shafts and tailing piles as clues to the area's rich mineral heritage.
Rockhounding at Mineral Hill allows enthusiasts to uncover unique specimens and learn about the area's mining history. This site's exploration offers the excitement of discovering minerals and a chance to connect with the past. As you search for treasures amidst the rocky terrain, you can better appreciate the geological wonders beneath the surface.
What you can find there
Mineral Hill produces high-quality amazonite, aventurine, aquamarine, garnet, moonstone, and sunstone. There is also potential to discover other rare geological specimens in the nearby woodlands and paths.
Sugarloaf Mountains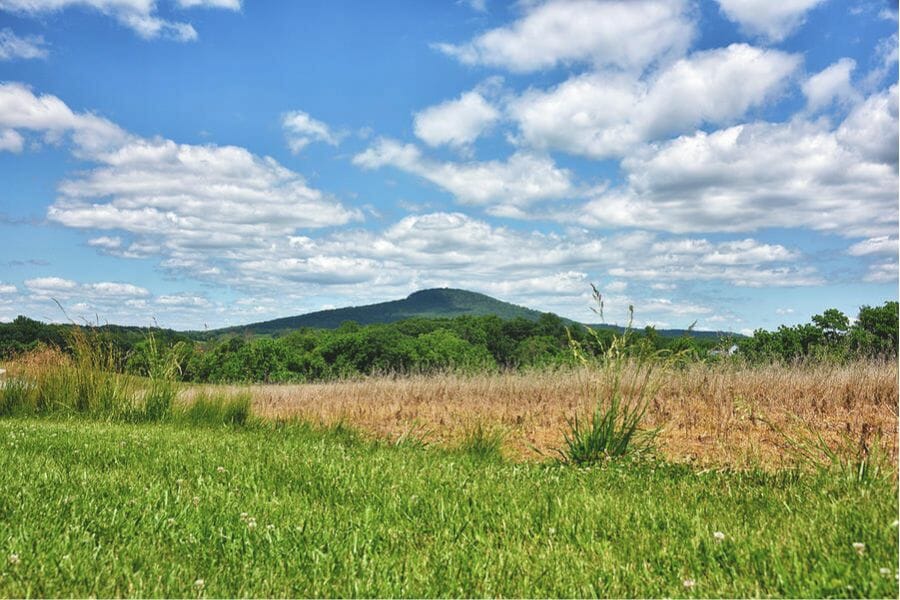 Sugarloaf Mountain is renowned for its geological diversity, making it an ideal rock-hounding place. The mountain features sedimentary rocks, including sandstone and shale, which offer a treasure trove of fossils. The mountain's geological formations contain quartz veins, allowing rockhounds to discover quartz crystals and other mineral specimens.
The mountain holds a rich historical significance, serving as a prominent landmark and an important site for early settlers. Sugarloaf Mountain offers the thrill of discovery and a chance to immerse oneself in the area's natural beauty. Hiking along the mountain's trails allows rockhounds to explore different rock formations and geological features.
What you can find there
Garnet and quartz are just a few minerals that may be discovered in Sugarloaf Mountain.
Our Other Favorite Spots Around Pennsylvania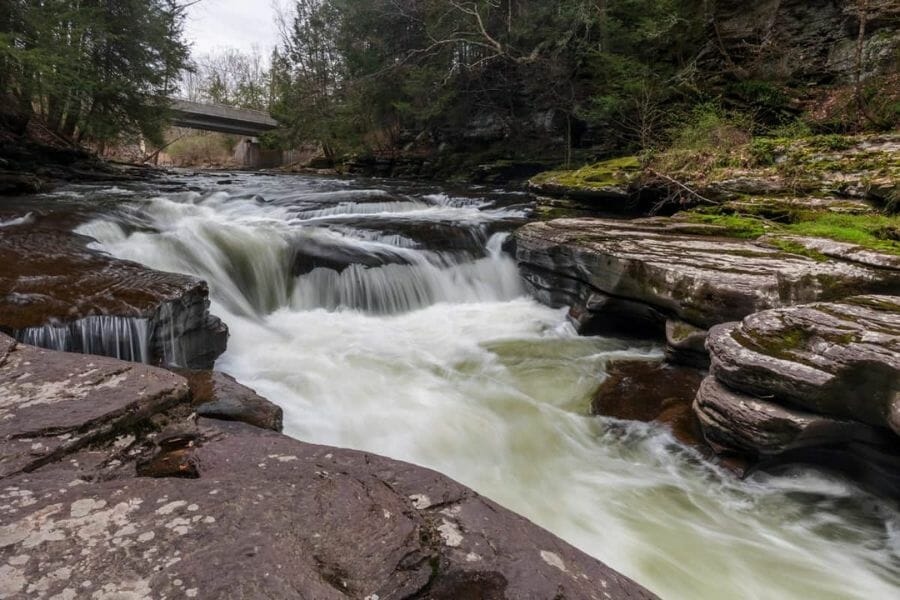 Pennsylvania is home to many magnificent and unique rocks and minerals. You can check out and explore the selections below in addition to the top picks to find additional specimens.
Rockhounding sites in Northeastern Pennsylvania
Northeastern Pennsylvania is a region brimming with opportunities for rockhounds, offering a rich and diverse geological landscape that will captivate enthusiasts. This picturesque region is known for its scenic mountains, rolling hills, and abundant waterways, which have shaped a fascinating array of rocks and minerals.
| | |
| --- | --- |
| Location | Minerals & Rocks |
| Carpenter Mine | Azurite, Chalcopyrite, Malachite |
Rockhounding sites in Southeastern Pennsylvania
Known for its diverse geological formations and rich mineral deposits, Southeastern Pennsylvania presents a fascinating playground for collectors. Rockhounds can discover an array of interesting rocks and minerals, from the rocky cliffs of the Delaware River to the rolling hills of Chester County.
The region's proximity to Philadelphia provides convenient access to various rockhounding locations, making it an ideal destination for local enthusiasts and those seeking a rewarding rockhounding experience in the heart of Pennsylvania's historic and scenic landscapes.
| | |
| --- | --- |
| Location | Minerals & Rocks |
| Grace Mine | Calcite, Epidote, Garnet, Quartz, Selenite |
| Fritz Island Mine | Azurite, Malachite, Chalcopyrite |
| Mine Hill | Hematite, Quartz |
| Eureka Quarry | Smoky Quartz |
| Cloud's Farm | Labradorite, Sunstone |
| Black Run | Garnet, Serpentine, Tourmaline |
| Jug Hollow Mine | Amethyst, Chalcopyrite, Galena, Malachite, Pyrite |
| George Sharpless Farm | Amethyst |
| Naaman Creek | Garnet, Quartz |
| Brandywine River | Amethyst |
| Chester Creek | Amethyst, Smoky Quartz |
| Blue Hill | Amazonite, Beryl, Sunstone |
| Blue Ball Quarry | Calcite, Fluorite, Hematite, Pyrite, Quartz |
| Big Hill | Calcite, Epidote, Fluorite, Labradorite, Moonstone, Pyrite |
| Kensey Hill | Agate, Chalcedony, Jasper |
| Chestnut Hill | Epidote, Pyrite, Serpentine |
Rockhounding sites in Southwestern Pennsylvania
Southwestern Pennsylvania is known for its coal mining history, leaving remnants of fossilized plant life behind. Additionally, the region is home to unique specimens such as pyrite, calcite, hematite, and even the occasional fluorite. With its diverse geological makeup and rich mineral deposits, this area offers an exciting playground for collectors.
| | |
| --- | --- |
| Location | Minerals & Rocks |
| Sugar Creek | Calcite, Pyrite |
| Gravel Bar Hollow | Calcite, Galena, Geodes, Sphalerite |
| Red Bank Creek | Jasper |
Rockhounding sites in Central Pennsylvania
Central Pennsylvania is a beautiful region with a haven for rockhounding enthusiasts seeking diverse geological wonders. With its rolling hills, sprawling forests, and picturesque landscapes, this area provides a perfect backdrop for rockhounding adventures.
Central Pennsylvania boasts various rocks and minerals, including quartz, garnet, calcite, and pyrite. The region is known for its limestone formations, which can yield fascinating fossils from the Devonian period.
| | |
| --- | --- |
| Location | Minerals & Rocks |
| Buchanan Valley | Hematite |
| Teeter Stone Quarry | Epidote, Malachite, Quartz |
| Virgin Mine | Azurite, Epidote, Malachite, Quartz |
| Sherman Valley | Calcite, Quartz, Tourmaline |
| Morrison Cove | Amethyst, Calcite, Quartz |
| Yellow Creek | Calcite, Chalcedony |
| Reading Bank | Quartz, Tourmaline |
| Little Rocky Ridge | Hematite, Quartz |
| Huckleberry Hill | Garnet |
| Beaver Run | Azurite, Chalcopyrite, Malachite |
| Snively Mine | Azurite, Chalcopyrite |
Where To Find Quartz In Pennsylvania
Although quartz can be challenging to locate, our state is fortunate to have them. Because of their scarcity and beauty, garnets have always been prized. Today, rockhounds and collectors place a high value on them.
French Creek State Park is our favorite place to look for Quartz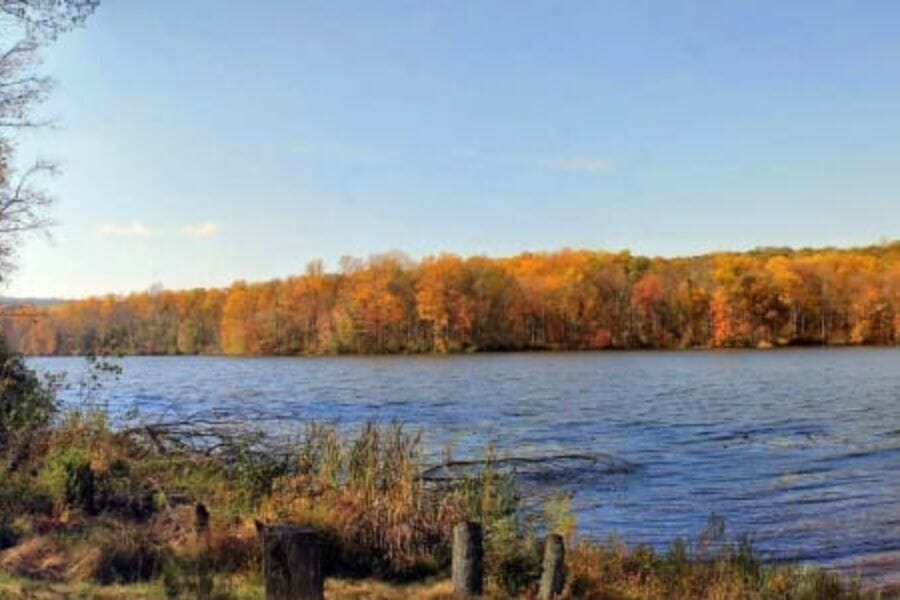 French Creek State Park is renowned for its quartz-rich deposits, making it a prime location to find quartz crystals. Nestled amidst picturesque woodlands and meandering streams, the park offers an ideal setting for outdoor exploration. The park's streams and rocky areas provide ample opportunities to discover beautiful specimens.
Whether you're a seasoned rockhound or a beginner looking to start your collection, French Creek State Park promises a fruitful and rewarding experience as you uncover the sparkling treasures of quartz amid the natural beauty of the park's diverse landscapes.
Other good options to find Quartz
Hickory Run State Park
Reading Prong
Susquehanna River Valley
Public Rockhounding Options For Kids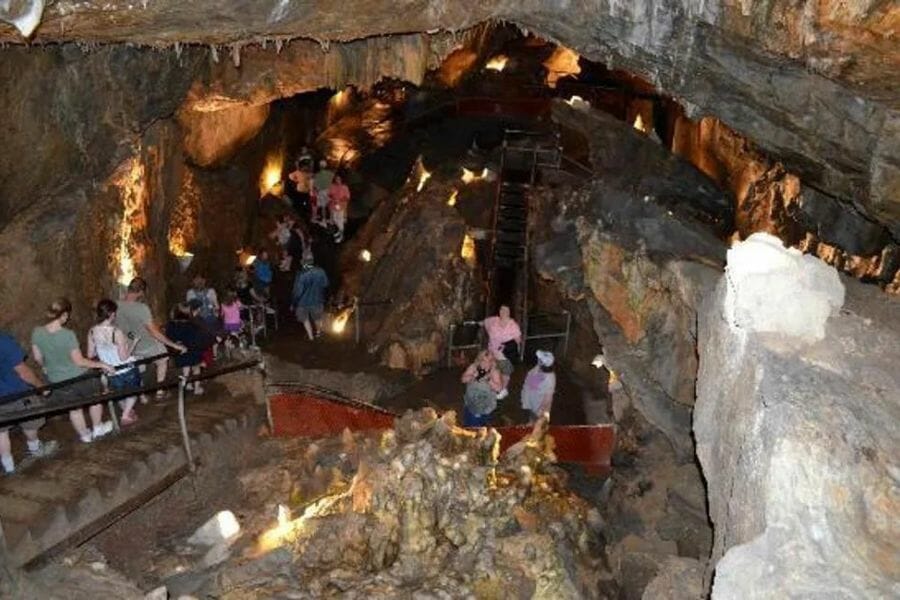 Kids may find rockhounding an exciting and educational hobby, but many outstanding rockhounding areas can be challenging. Yet, some rockhounding locations are great for involving kids in the activity.
The whole family will appreciate these areas' more accessible topography and opportunities for finding simple species.
Pennsylvania Rockhounding Clubs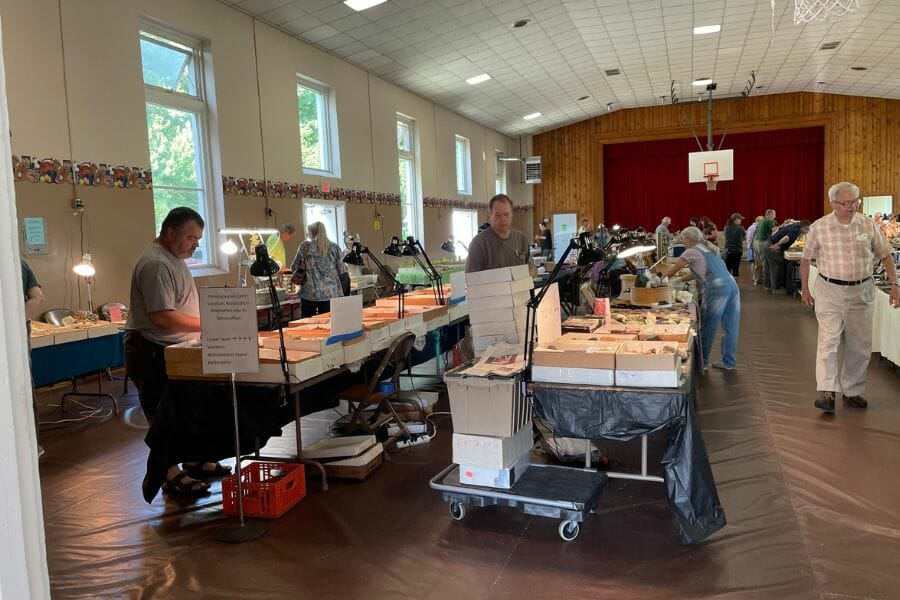 Rockhounding clubs offer many benefits for both newbies and experienced collectors. For newcomers, these clubs provide a supportive and welcoming community where they can learn from experienced members and receive guidance on identifying rocks and minerals. They offer opportunities to participate in organized field trips, where members can explore new rockhounding sites and learn valuable techniques from seasoned collectors.
For experienced collectors, joining rockhounding clubs allows networking and connecting with like-minded individuals, sharing knowledge, and discovering new locations and resources. It's a chance to deepen their expertise, expand their collections, and engage in a passionate community with a shared love for rocks and minerals.
Rockhounding clubs in Pennyslvania worth checking out
Pennsylvania Rockhounding Laws And Regulations
Rockhounding and collecting rocks and minerals is legal in Pennsylvania, but enthusiasts need to adhere to local and state laws and regulations regarding collection. While rockhounding is an exciting and rewarding hobby, respecting the natural environment and preserving the integrity of public and private lands is essential. Some areas may have specific rules and restrictions on collecting, so it's crucial to research and understand the regulations of the specific location before embarking on a rockhounding adventure.
Pennsylvania's laws generally allow the collection of rocks, minerals, and fossils on public lands, such as state parks, state forests, and other designated areas. However, it is essential to note that removing large quantities or commercial-scale collecting may require special permits or permissions from the Pennsylvania Department of Environmental Protection (PADEP).
Our Favorite Rock And Mineral Shops In Pennsylvania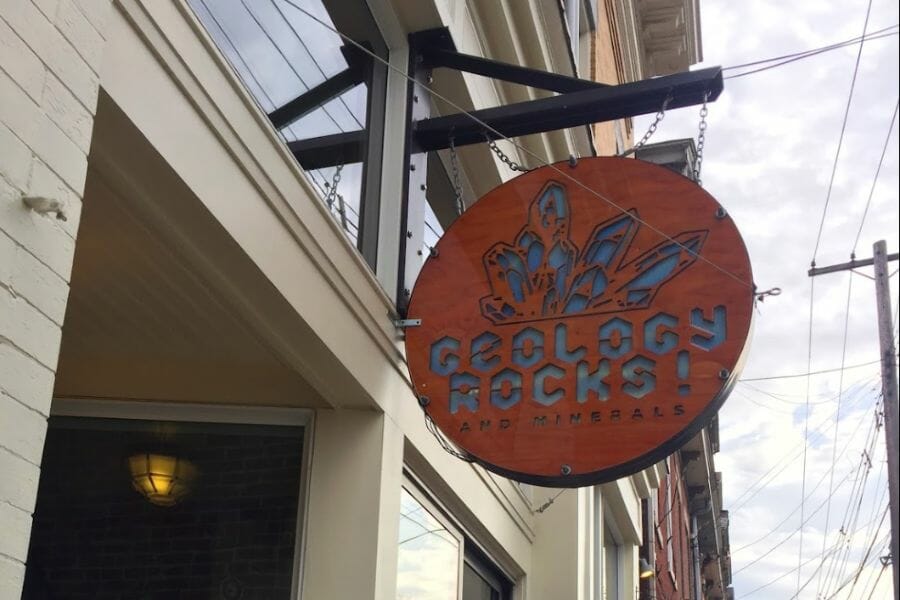 While some people enjoy searching for rocks and minerals in the wild, others prefer the convenience of purchasing specimens from trustworthy rock shops. The best rock and mineral shops in Pennsylvania, where you may find various unique and top-notch specimens, are mentioned below.
Additional places to rockhound in nearby states
View our guides for these states below if you've already been to all the destinations we've listed above or if you're thinking about visiting the neighboring states:
If you have any recommendations we haven't covered, please leave them in the comments below!