Rockhounding in New York offers a thrilling adventure for enthusiasts of all ages. With its diverse geological landscape, the state presents a treasure trove of opportunities for rockhounding enthusiasts.
New York has everything if you search for sparkling gemstones, ancient fossils, or intricate mineral specimens. From the majestic Adirondack Mountains to the serene shores of Lake Ontario, the state is a playground for all rockhounds.
What makes rockhounding in New York truly remarkable is the variety of options available to rockhounds. Whether you prefer sifting through gravel beds, exploring remote mountainsides, or visiting designated rock-hounding sites, the state offers endless possibilities. After all, the thrill of rockhounding lies in the anticipation of uncovering hidden gems beneath the earth's surface!
How We FoundThe Best Places For Rockhounding in New York
We spent a lot of time putting together the list of which of the many options for New York rockhounding we were going to recommend. We wanted to have a nice variety of locations for experienced and novice rockhounds in a variety of settings. Here are the main factors we used when determining the recommendations we set out :
The extensive local experience and understanding of our team
Input from multiple local rockhounds and rockhound groups
The accessibility of the various locations
Safety and potential hazards when collecting
Private and public locations
A desire to include locations for both experienced rockhounds and those who are just starting out
Using these weights we think we've put together the best list out there for those who love finding new rocks, gems, and minerals for our collections!

What You Can Find Rockhounding In New York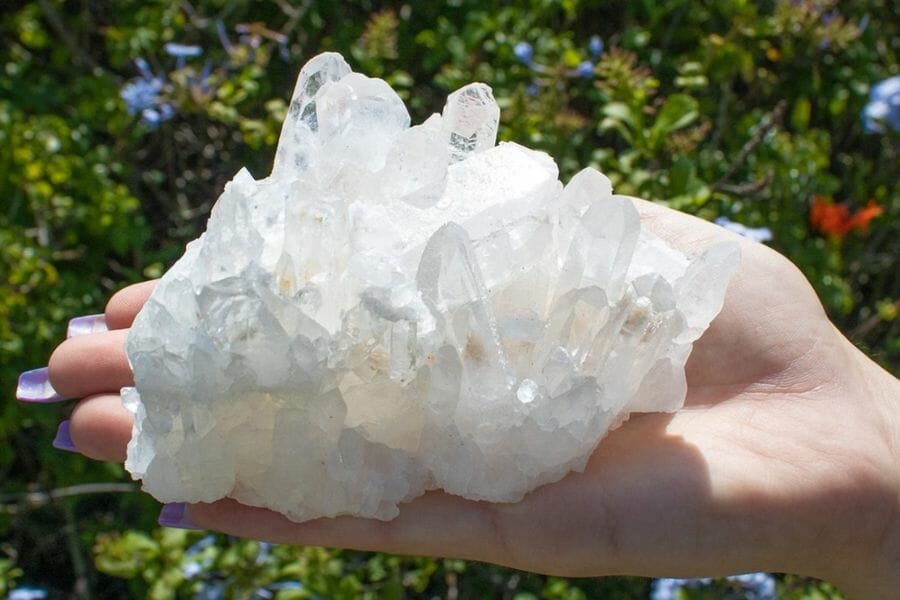 We couldn't mention all of New York's rocks and minerals due to their wide variety. The following are just a few of the famous and rare specimens that rockhounds search for in the state:
Rare rocks and minerals found in New York
More common desirable rocks, minerals, and gems found here
In-depth guides to finding specific types of rocks in New York
If you're looking for something special, you should also look at the additional guides we've already created to help you discover particular specimens.
More than 3,000 places across the country are listed in our detailed directory of spots for rockhounding near you.
The Best Places To Find Rocks and Minerals in New York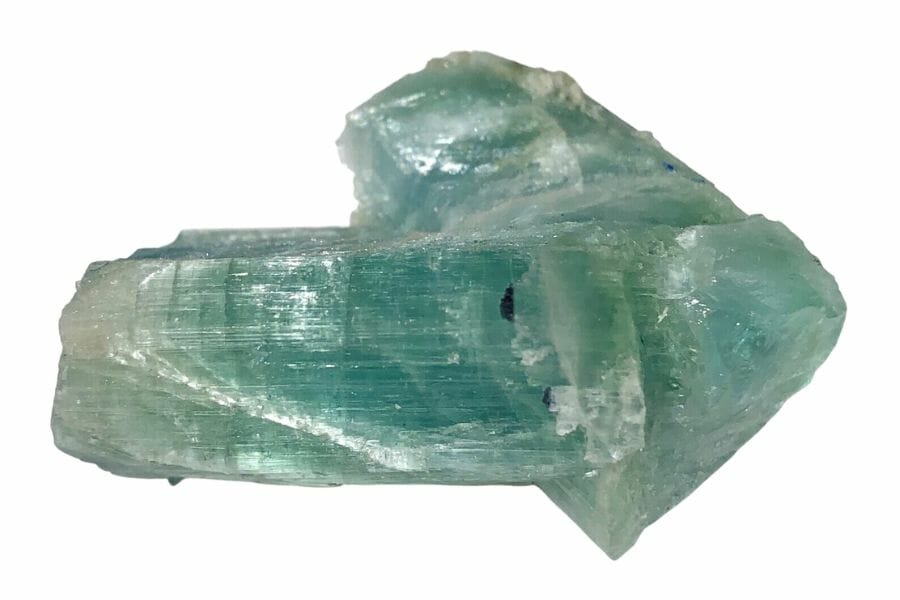 To get things started, we wanted to highlight a few of our favorite rock-hounding locations in New York. Despite having several choices, we selected the best ones. You should explore these areas and discover some stunning rocks and minerals.
Always Confirm Access and Collection Rules!
Before heading out to any of the locations on our list you need to confirm access requirements and collection rules for both public and private locations.
These requirements are subject to change without notice and may differ from what we state below.
Always get updated information directly from the source ahead of time to ensure responsible rockhounding.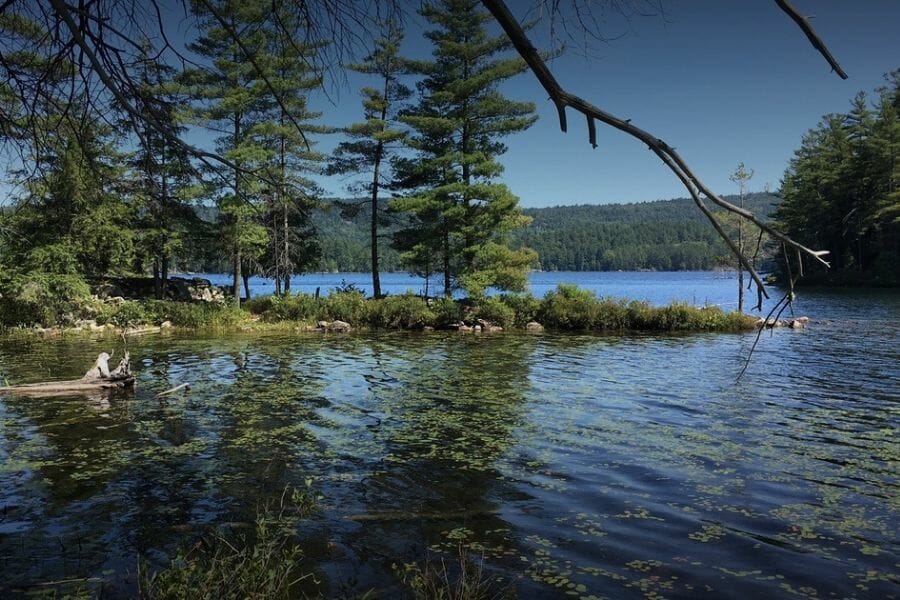 Brant Lake is a hidden gem for nature lovers and rockhounding enthusiasts. This picturesque lake holds a rich history dating back centuries. Native American tribes once inhabited the region, and later, European settlers were drawn to its serene beauty. Brant Lake remains a peaceful haven, attracting rockhounds seeking solace in its tranquil surroundings and abundant rockhounding opportunities.
Brant Lake's geological composition makes it an ideal destination for rockhounding adventures. The surrounding area boasts diverse rocks, minerals, and fossils waiting to be unearthed.
Whether you explore the lake's shoreline or venture into the nearby forests and mountains, you'll discover a bounty of rocks and minerals that showcase the region's geological history.
What you can find there
Brant Lake in New York offers a variety of minerals for rock-hounding enthusiasts to discover. Some minerals commonly found in the area include calcite, garnet, pyrite, quartz, and tourmaline.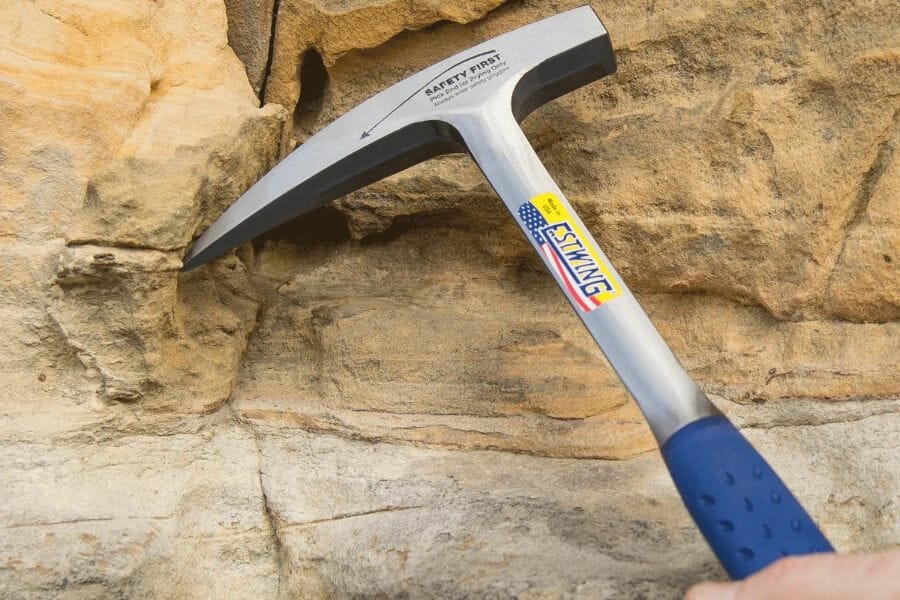 The tools every rockhound will need
When you're out looking for rocks and minerals having the right tools for the job is really going to make or break your success. You don't need a lot for most trips but there are a handful that are critical and will make your life a lot easier.
We get asked a lot about the equipment we use. Over the years we've found a handful of tools that we recommend to both new and experienced rockhounds which we outline in great detail in our complete rockhounding tools and kit guide. These are quality options that also happen to be relatively inexpensive.
Below are the basic tools that make your life so much easier and save you a ton of time. Check out the full guide to see everything we recommend bringing. At a minimum you should have:
1 - Sturdy rock hammer: The Estwing Rock Pick is our standard
2 - Rugged chisels: Try Kendo' 3-piece Chisel Set
3 - Compact shovel: The Koleiya 28-inch shovel works well
4 - Rock screen pan: The Wazakura Soil Sieve Set fits the bill
5 - Eye protection: DeWalt Safety Glasses are cheap and comfortable
6 - Head protection: Malta's Safety Helmet has been our go-to
7 - Jewelers lens with at least 20x magnification: Jarlink's Jewelers Loop is perfect
The rockhounding books that we use most
There are also a few books that have been extremely helpful in the search for gems. These books have great recommendations and tips:
National Audubon Society Field Guide to Rocks and Minerals: North America 
Northeast Treasure Hunter's Gem & Mineral Guide 
Earth Treasures: The Northeastern Quadrant 
We provide links to find these tools on Amazon but some can also be found at your local hardware stores. For more recommendations check out the link to our full tool guide above.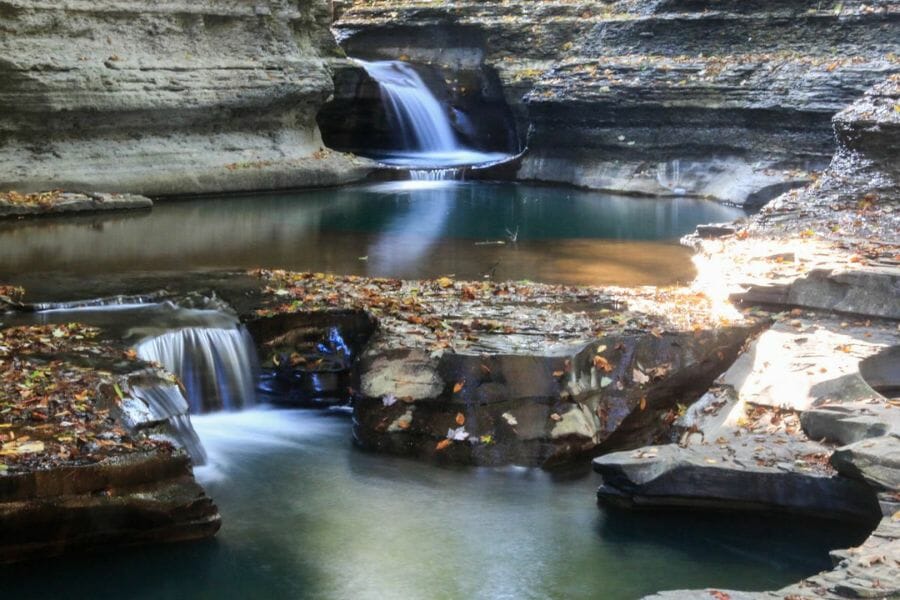 Buttermilk Falls State Park is a captivating natural wonder that offers breathtaking waterfalls and opportunities for rock-hounding enthusiasts. The park comes from the cascading Buttermilk Creek, which flows through beautiful waterfalls and gorges. The park's history dates back to the 19th century when it was initially established as a popular picnic and recreation area.
Buttermilk Falls State Park presents a remarkable landscape for rockhounding adventures. The geological formations in the area provide a diverse array of rocks, minerals, and fossils to discover. You can explore the creek beds and exposed rock formations to uncover treasures hidden within the layers of time.
What you can find there
Buttermilk Falls State Park in New York offers a range of minerals for rockhounding enthusiasts to discover, like calcite, pyrite, quartz, and serpentine.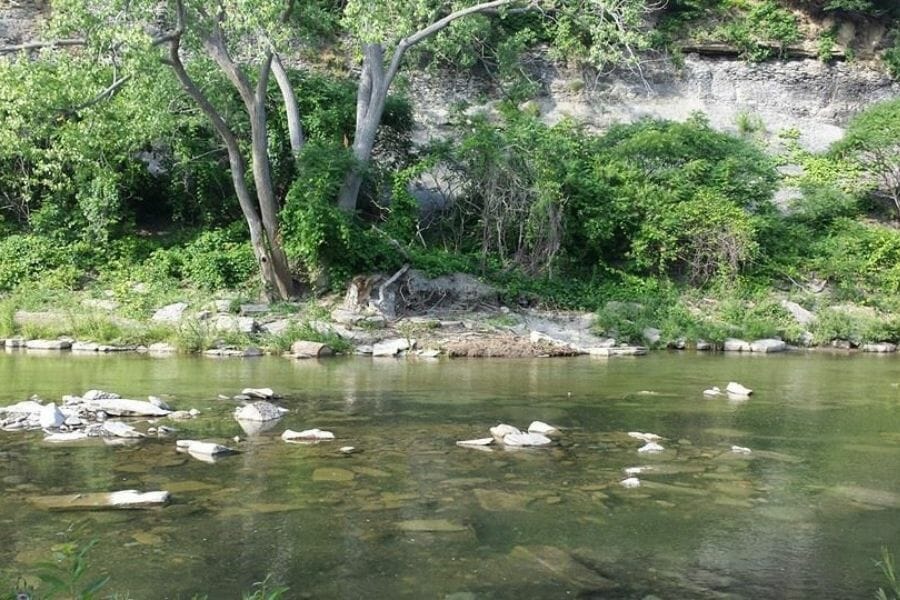 Eighteen Mile Creek is a beautiful waterway known for its scenic beauty and rich geological offerings, making it an excellent destination for rock-hounding enthusiasts. The creek derives its name from its length, which measures approximately eighteen miles as it winds through picturesque landscapes. The history of Eighteen Mile Creek is deeply intertwined with the region's industrial past, as it was once a vital transportation route for trade and commerce.
Eighteen Mile Creek offers a diverse range of geological treasures that await discovery. The creek's rocky bed and surrounding areas contain various minerals and fossils. The geological formations along the creek's path provide an intriguing glimpse into the region's ancient history.
What you can find there
Rockhounds can explore the creek's banks and gravel bars to uncover treasures such as quartz, calcite, dolomite, pyrite, and even rare agates.
Gore Mountain is a prime rock-hounding location due to its diverse geological composition. The mountain is known for its abundant garnets, particularly the deep red almandine variety. These garnets are embedded in the mountain's rocks or scattered along its trails.
The rugged terrain and exposed rock formations make Gore Mountain an ideal place to explore and hunt for unique geological specimens.
What you can find there
In addition to garnets, rockhounds can also discover quartz, feldspar, and other minerals in various forms.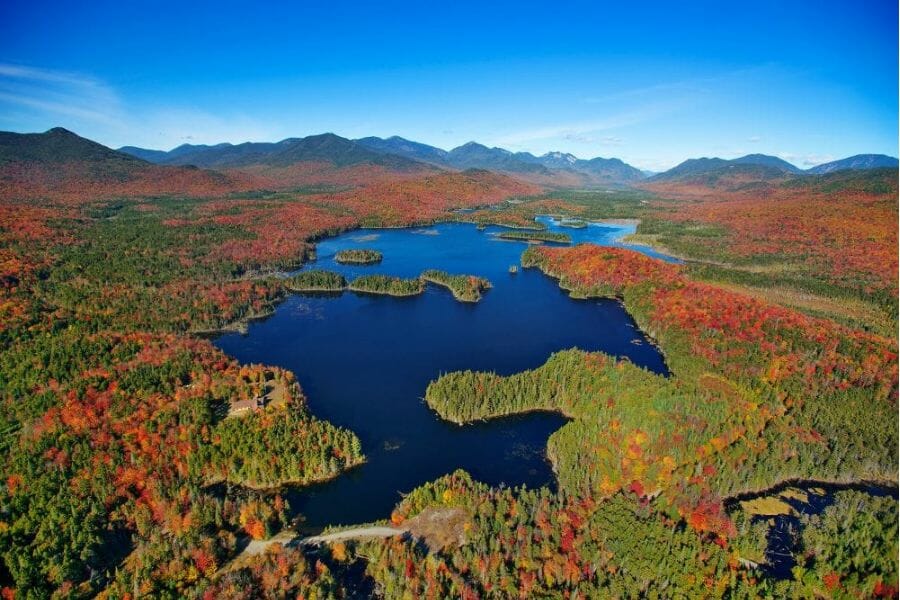 The Opalescent River comes from the mesmerizing opalescent sheen that sometimes appears on its waters, creating a magical ambiance. The history of the Opalescent River is deeply tied to the region's geological past. Carved by glaciers over thousands of years, the river has shaped a rugged and diverse landscape, showcasing a wealth of geological formations and treasures.
The river's turbulent flow has exposed a variety of rock formations, providing ample opportunities to find fascinating geological specimens. The remote and pristine nature of the Opalescent River adds to its appeal, offering a tranquil and immersive rockhounding experience in the heart of the Adirondacks.
What you can find there
Along the riverbanks, rockhounds can discover an array of minerals and gemstones, including garnets, labradorite, quartz, feldspar, and more.
Our Other Favorite Spots Around New York
Many exquisite rare rocks and minerals can be found in New York. The choices below and the top ones indicated above are available for exploration.
Rockhounding sites in Northern New York
Northern New York is a beautiful region with immense appeal for rockhounding enthusiasts, offering a treasure trove of geological wonders waiting to be discovered. Known for its diverse landscapes and rich mineral deposits, this area is a paradise for those passionate about rocks and minerals.
Some notable regional rocks and minerals include garnets, quartz, feldspar, calcite, and even rare finds like Herkimer Diamonds.
| | |
| --- | --- |
| Location | Minerals & Rocks |
| Palmer Hiss Mine | Fluorite |
| Crehore Mine | Garnet |
| Mt. Bigelow | Garnet |
| Fisher Hill Mine | Sunstone |
| Lake Harris | Pyrite, Smoky Quartz, Tourmaline |
| Oven Mountain | Garnet |
| Owl's Head Village | Sunstone |
| Sacandaga River | Labradorite |
| Muscalonge Lake | Garnet |
| Mitchell Farm | Moonstone, Tourmaline |
| Rylestone Quarry | Calcite, Fluorite, Garnet |
| Oswegatchie River | Serpentine, Tourmaline |
| Reese Farm | Tourmaline |
Rockhounding sites in Southern New York
Southern New York provides abundant opportunities for rockhounds to discover fascinating rocks and minerals. The region is known for its rich deposits of minerals such as garnets, quartz, calcite, and dolomite. Additionally, there are unique finds like Herkimer Diamonds, which are doubly-terminated quartz crystals found in Herkimer County.
| | |
| --- | --- |
| Location | Minerals & Rocks |
| Hudson River | Bloodstone, Jasper |
| Phoenix Mine | Galena, Sphalerite |
| Tilly Foster Iron Mine | Calcite, Chrysocolla, Fluorite, Garnet, Hematite, Opal, Pyrite, Quartz, Serpentine, Tourmaline |
| Staten Island | Serpentine |
| Shawangunk Mt. | Sphalerite |
| Hobby Quarry | Beryl, Citrine, Quartz |
Rockhounding sites in Eastern New York
Eastern New York presents a playground for rockhounds seeking unique specimens. The region has various rocks and minerals, including garnets, quartz, feldspar, and calcite. There are also intriguing findings like Franklin County's fluorescent minerals, where rocks can emit vibrant colors under ultraviolet light.
Whether searching along riverbanks, traversing hiking trails, or exploring abandoned mines, eastern New York provides a captivating rockhounding experience, where the thrill of discovery intertwines with the beauty of the surrounding natural environment.
| | |
| --- | --- |
| Location | Minerals & Rocks |
| Crystal Grove | Quartz |
| Roundout Waterline | Celestite |
| Garnet Lake | Serpentine |
| Humphrey Mountain | Garnet |
Rockhounding sites in Western New York
Western New York is known for its rich deposits of fossils, including trilobites, brachiopods, and coral remnants, offering a unique glimpse into ancient marine ecosystems. From the sweeping shores of Lake Erie to the majestic Niagara Falls, this region is teeming with geological treasures waiting to be unearthed.
The region is home to calcite, dolomite, quartz, and fluorite minerals.
| | |
| --- | --- |
| Location | Minerals & Rocks |
| Fogelsanger Quarry | Calcite |
| Genesee River | Agate |
| Candice Lake | Labradorite |
| Honeoye Lake | Labradorite |
Rockhounding sites in Central New York
Central New York is desirable, with a rich and varied geological environment waiting to be discovered. The region is known for its various rocks and minerals, including quartz, calcite, feldspar, and garnets. Additionally, there are notable finds such as Herkimer Diamonds.
| | |
| --- | --- |
| Location | Minerals & Rocks |
| Chittenango Falls | Celestite |
Public Rockhounding Options For Kids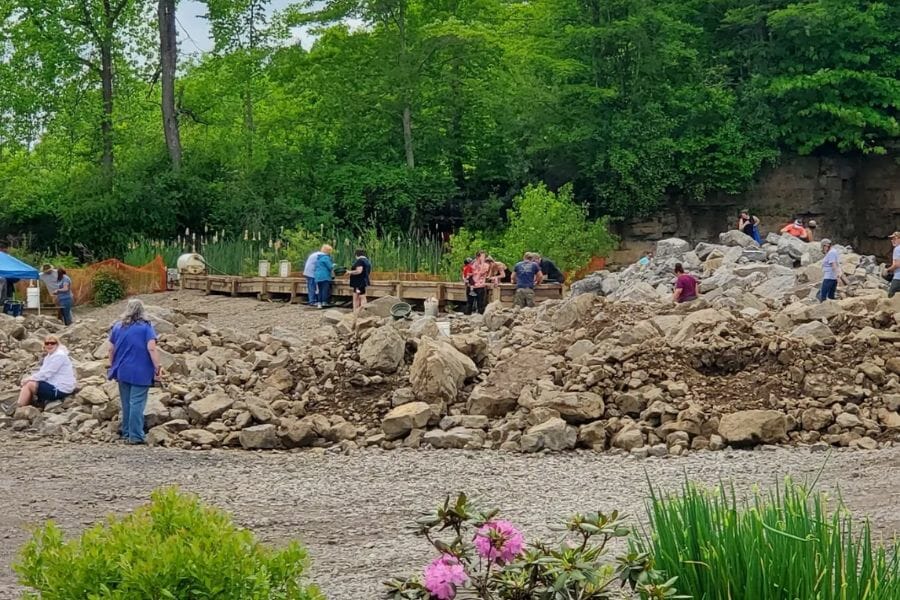 Due to the terrain, some rock-hounding locations could be difficult for kids to visit. However, other family-friendly venues can pique interest in the activity. Kids may enjoy the thrill of rockhounding at these family-friendly destinations since they typically feature easier access, kinder slopes, and a safer environment.
These New York rockhounding spots for families promote family time, a love of the great outdoors, geology, and the pleasure of discovering uncommon rocks and minerals.
New York Rockhounding Clubs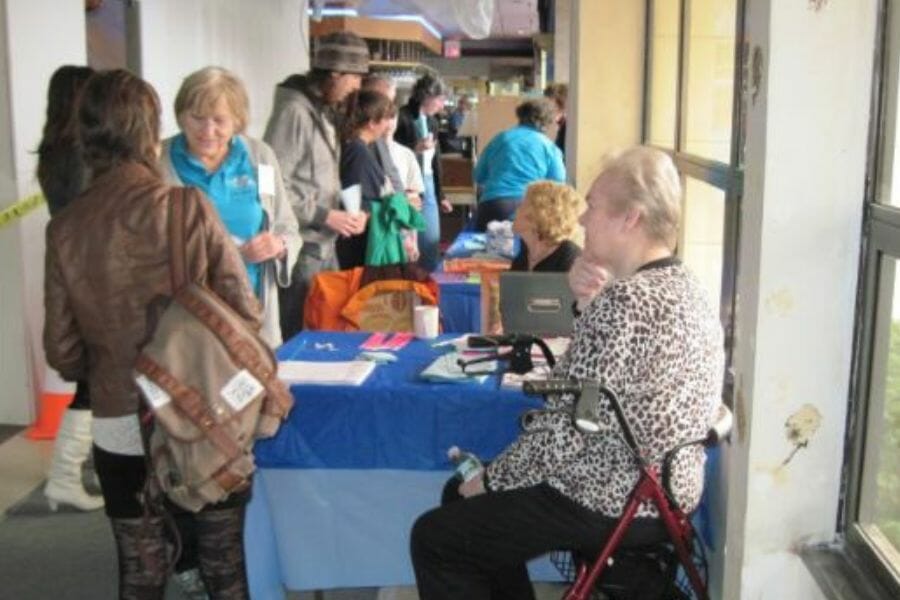 Rockhounding clubs are an excellent resource for newcomers and experienced collectors since they offer a friendly environment and many advantages. Joining a rockhounding group gives you access to a plethora of information and advise from other members who can help you identify rocks, share collecting methods, and give advice on where to find fantastic rock spots.
Rockhounding clubs in New York worth checking out
New York Rockhounding Laws And Regulations
Rockhounding and collecting in New York is a legal and enjoyable activity for enthusiasts. However, rockhounds must adhere to all local and state laws and the New York State Department of Environmental Conservation (DEC) regulations when collecting rocks, minerals, and fossils.
New York State has laws to protect the environment, preserve natural resources, and maintain the integrity of public lands. These laws may vary depending on the specific location and collecting activity.
Before embarking on a rockhounding adventure in New York, it is essential to research and familiarizes yourself with the regulations that apply to the area you plan to explore. Some areas may restrict collecting or require permits, particularly in state parks, protected areas, or private lands.
Our Favorite Rock And Mineral Shops In New York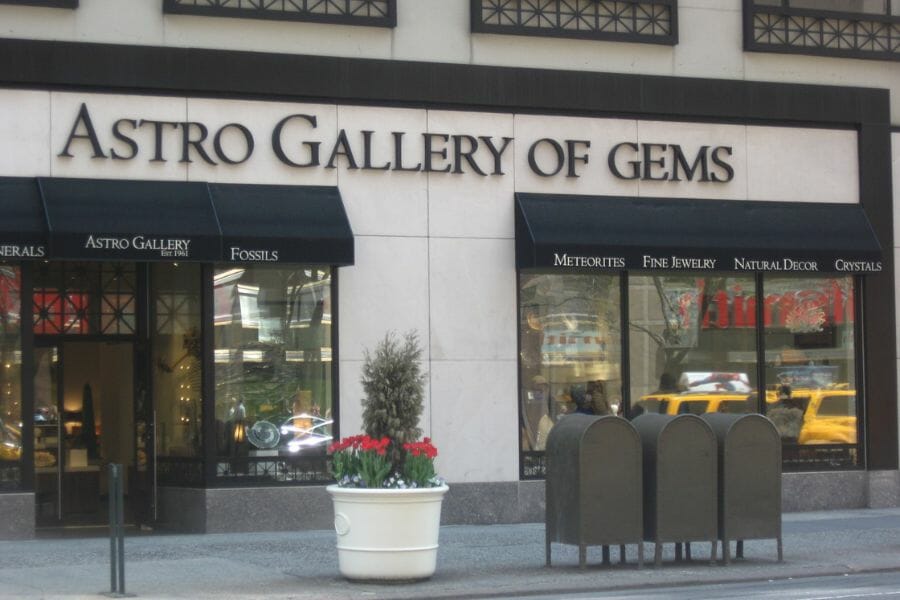 While some enjoy hunting outdoors to look for rocks and minerals, others favor the convenience of purchasing specimens from reputable rock shops. The best rock and mineral shops in New York are included in the list below, where you may find a wide selection of extraordinary specimens.
Additional places to rockhound in nearby states
If you've already visited all the places we've mentioned above or if you're considering taking a trip to the surrounding states, take a look at our guides for these states below:
If you have any recommendations we haven't covered, please leave them in the comments below!