Although rock and geology buffs flock to our state, it can be difficult to find geodes in Maryland without some assistance. There is a lot of breathtaking wilderness to discover in this sizable state. Despite being renowned for being hard to come by in many places, geodes can be the highlight of your collection.
In addition to a few other equally stunning formations, we will share our top suggestions for geode locations in the state. While you look for the ideal geode, there are many wonderful options here and many interesting sites to discover!
What Are Geodes Anyway?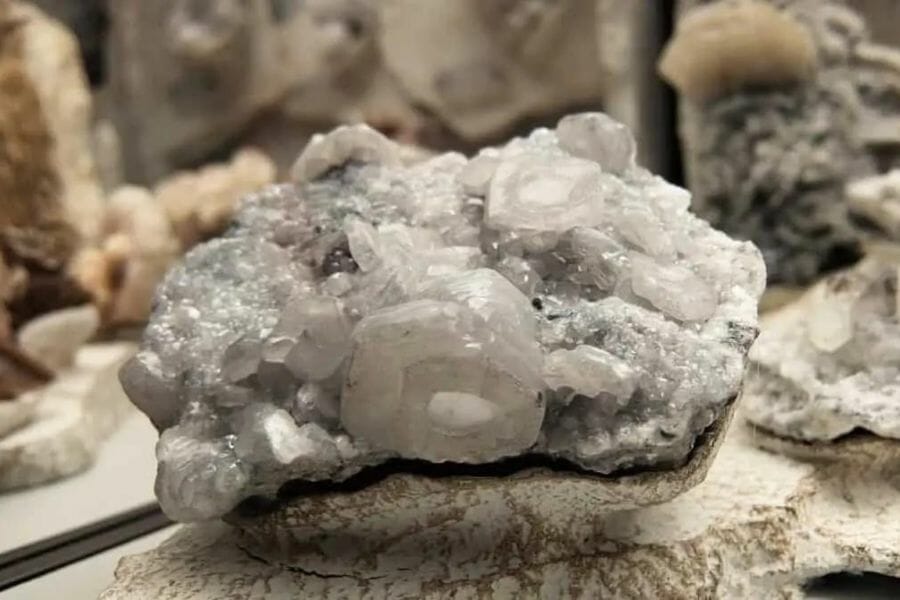 Geodes are fascinating geological formations with a hollow cavity inside (which is often lined with crystals or other minerals). They can come in all shapes and sizes, ranging from tiny pea-sized spheres to large, basketball-sized rocks. Geodes are formed when mineral-rich groundwater seeps into cavities in volcanic or sedimentary rocks and begins to deposit minerals.
We've prepared an in-depth guide on how to identify geodes so that you'll have an idea of what to search for.
Over time, the minerals build up and create a shell around the cavity, forming a geode. When a geode is cracked open, it reveals a stunning display of crystals and minerals inside. The colors and patterns can be incredibly diverse, ranging from pastel pinks and purples to deep blues and greens. A geode's value and appearance are substantially influenced by the kind of crystal inside it. Collectors highly seek after geodes and can be found in many locations worldwide. They are indeed a natural wonder that never fails to amaze!
How We Found The Best Geode Locations in Maryland
When it comes to choosing the best options for finding Maryland geodes there are plenty of things we consider. Many of the best locations are closely guarded secrets which can make it really difficult for more casual geode hunters to find success. The key factors in our recommendations are:
The deep experience and understanding of our team about the area
Recommendations from local groups and clubs
How easy it is to get the a particular location
Safety and potential hazards when collecting
Weighing private and public locations
The ability for both experienced and novice geode enthusiasts to find great samples
With these factors in mind we've been able to put together a fantastic list that just about anyone can use!

The Best Places To Find Geodes in Maryland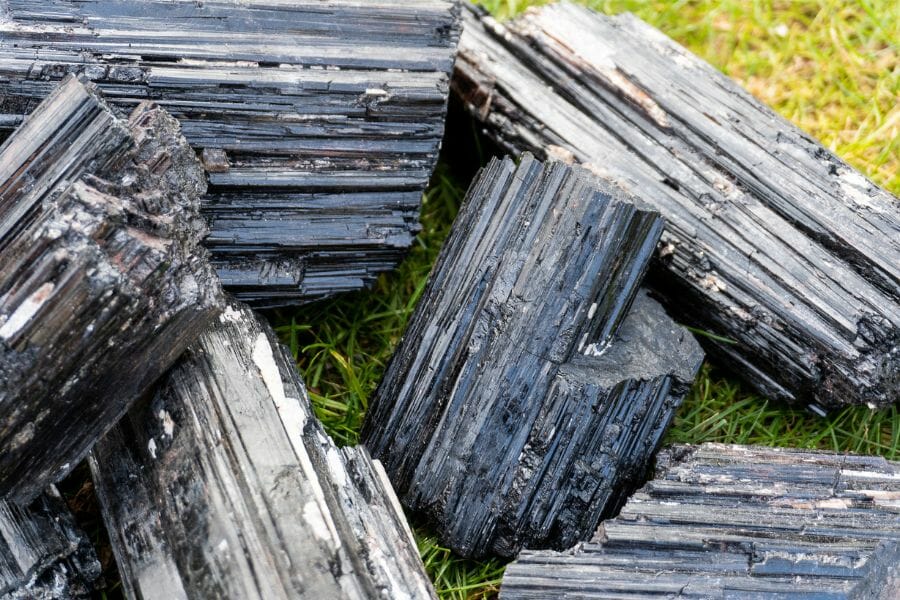 You probably have encountered many difficulties when finding naturally occurring geodes in Maryland. This is due to Maryland's extreme rarity of geodes compared to other states. They are so uncommon that there are no known places where you would have a reasonable chance of locating one.
On the other hand, we have some fantastic advice for where to look for rock and gem formations that resemble geodes the most and recommendations on where to look for them near Maryland.
Always Confirm Access and Collection Rules!
Before heading out to any of the locations on our list you need to confirm access requirements and collection rules for both public and private locations.
These requirements are subject to change without notice and may differ from what we state below.
Always get updated information directly from the source ahead of time to ensure responsible rockhounding.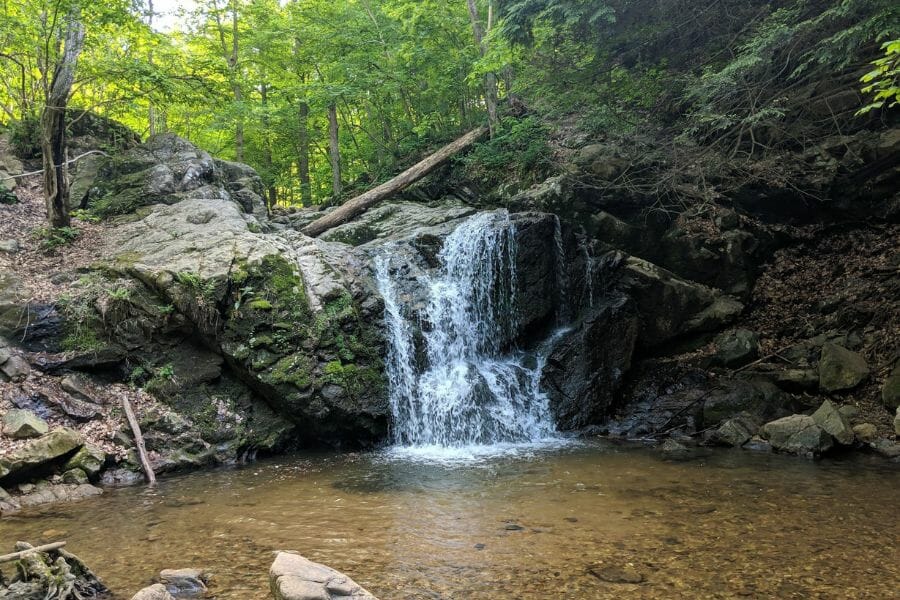 Baltimore County is a happening place located in the heart of Maryland. It's known for its diverse landscape and rich geology, making it a fascinating place to explore. The county is in the eastern part of the state and is bordered by the Chesapeake Bay to the east. The terrain here is varied, including rolling hills, dense forests, and sparkling waterways.
From a geological perspective, Baltimore County is home to various rock types. The county's bedrock comprises ancient metamorphic rocks formed over 500 million years ago. In addition, the area is rich in sedimentary rocks that were deposited by ancient seas and rivers. This makes it a prime location for rockhounding, geode hunting, and other outdoor activities.
Where we found geode-like formations
At Baltimore, you can find several interesting geological formations and specimens that resemble geodes:
Massive quartz and tourmaline crystals at Alberton area quarries and mines
Quartz crystals in the metropolitan district of the Bare Hills
Quartz crystals at old chrome mines in Soldier's Delight
Huge quartz and tourmaline crystals in pegmatite quarries at Granite and Hollofield areas
Quartz crystals at area quarries around Marriottsville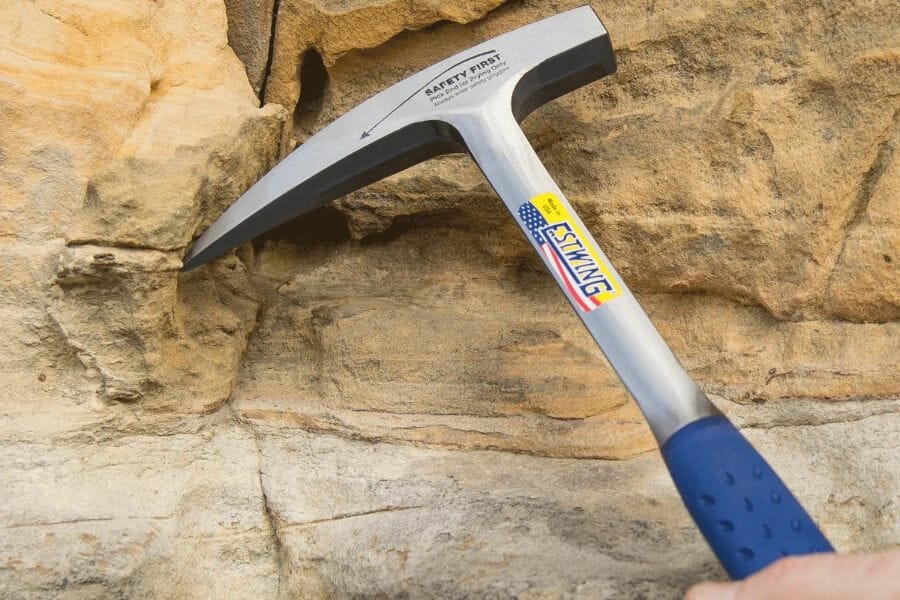 The tools every geode hunter will need
When you're out looking for geodes having the right tools for the job is very important. You don't need a lot for most trips but there are a handful that are critical and will make your life a lot easier.
We get asked a lot about the equipment we use. Over the years we've found a handful of tools that we recommend to both new and experienced geode hunters which we outline in great detail in our complete rockhounding tools and kit guide. These are quality options that also happen to be relatively inexpensive.
Below are the basic tools that make your life so much easier and save you a ton of time. Check out the full guide to see everything we recommend bringing. One quick note, as an Amazon Associate I earn from qualifying purchases but we try very hard to only recommend gear we would use ourselves and often recommend brands you can't find on Amazon.
At a minimum you should have:
1 - Sturdy rock hammer: The Estwing Rock Pick is our standard
2 - Rugged chisels: Try Kendo' 3-piece Chisel Set
3 - Compact shovel: The Koleiya 28-inch shovel works well
4 - Rock screen pan: The Wazakura Soil Sieve Set fits the bill
5 - Eye protection: DeWalt Safety Glasses are cheap and comfortable
6 - Head protection: Malta's Safety Helmet has been our go-to
7 - Jewelers lens with at least 20x magnification: Jarlink's Jewelers Loop is perfect
The geode-finding books that we use most
There are also a few books that have been extremely helpful in the search for gems. These books have great recommendations and tips:
National Audubon Society Field Guide to Rocks and Minerals: North America 
Northeast Treasure Hunter's Gem & Mineral Guide 
Earth Treasures: The Northeastern Quadrant 
We provide links to find these tools on Amazon but some can also be found at your local hardware stores. For more recommendations check out the link to our full tool guide above.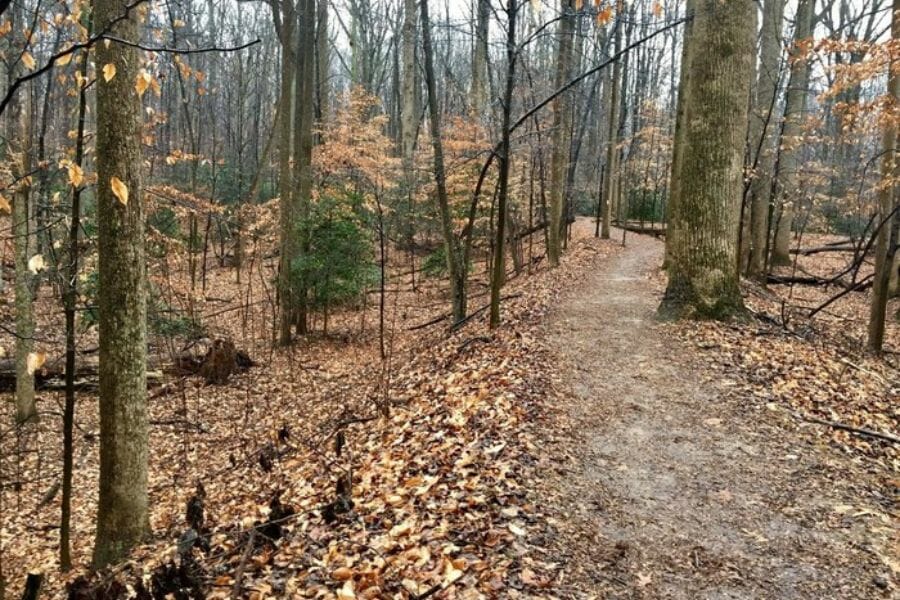 Carroll County is a charming area located in the central part of Maryland. Frederick County borders the county to the west and Baltimore County to the east. The terrain here is varied, including rolling hills, lush forests, and meandering rivers, which make it a great spot to find Maryland crystals as well.
From a geological perspective, Carroll County is known for its diverse rock types. The area is home to a mix of ancient metamorphic and sedimentary rocks deposited by ancient seas and rivers. In addition, the county is home to several small towns that offer a glimpse into the region's rich history and culture.
Where we found geode-like formations
You can find quartz crystals at many old mine dumps and pits in Sykesville
Quartz crystals are present the west of Beaver Dam Church on Beaver Dam Road in Union Bridge.
Hyde Limestone Quarry in the Westminister area also offers quartz crystals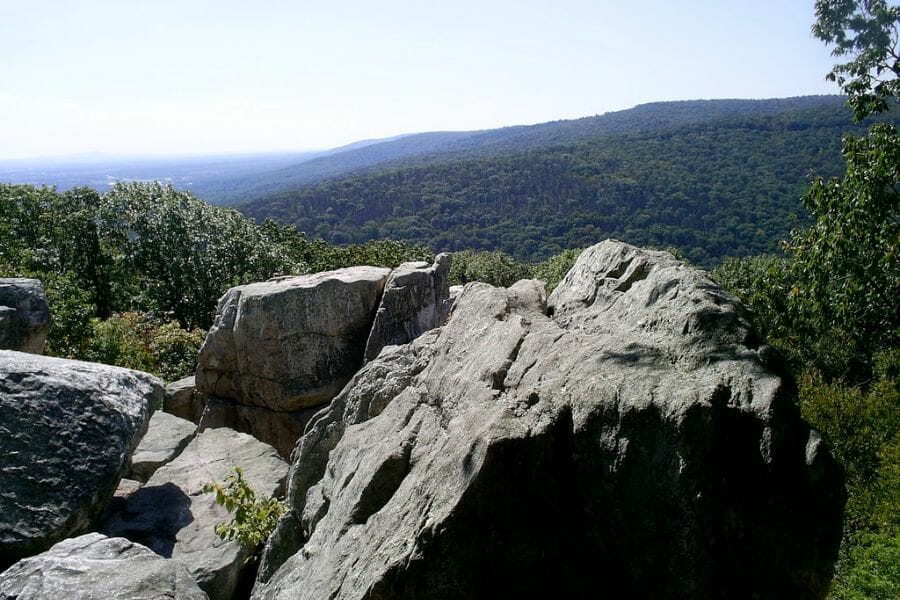 Frederick County is a gorgeous area located in the north-central part of Maryland. It's known for its diverse geography and rich history, making it a fascinating place to explore. The terrain here is varied and includes everything from rolling hills to flat farmland.
Frederick County has wide various rock types, according to its geology. Ancient metamorphic and sedimentary rocks that date back hundreds of millions of years coexist in the region.
Where we found geode-like formations
Crystal quartz can be found at both the Repp Mine and the Mountain View Lead Mine in the Johnsville area.
The Dolly Hyde Mine and Hammond prospects of Libertytown are also great locations where you can mine quartz crystals.
Maryland Mine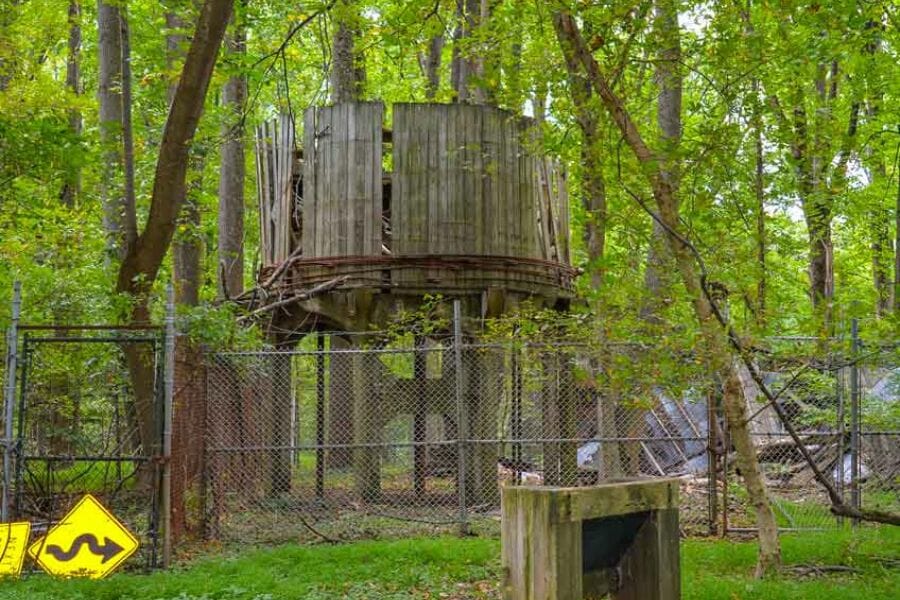 Maryland Mine is an old mining site in the western part of Maryland. It's known for its rich history and geology, making it a must-visit destination for rockhounds and history buffs. The mine is situated in the rolling hills of the Appalachian Mountains and is surrounded by lush forests and sparkling streams.
The area contains various minerals, including quartz, calcite, and pyrite. In addition, the mine is home to several unique geological formations, including geodes and stalactites. The mine also has a rich history, dating back to the 1800s. Visitors can explore the mine and learn about its past, as well as try their hand at finding some unique rocks and minerals.
Where we found geode-like formations in Maryland Mine
You can find amethyst and quartz crystals in the underground caverns of the mine. These crystals can be found in various sizes and colors, ranging from small, opaque crystals to large, translucent ones.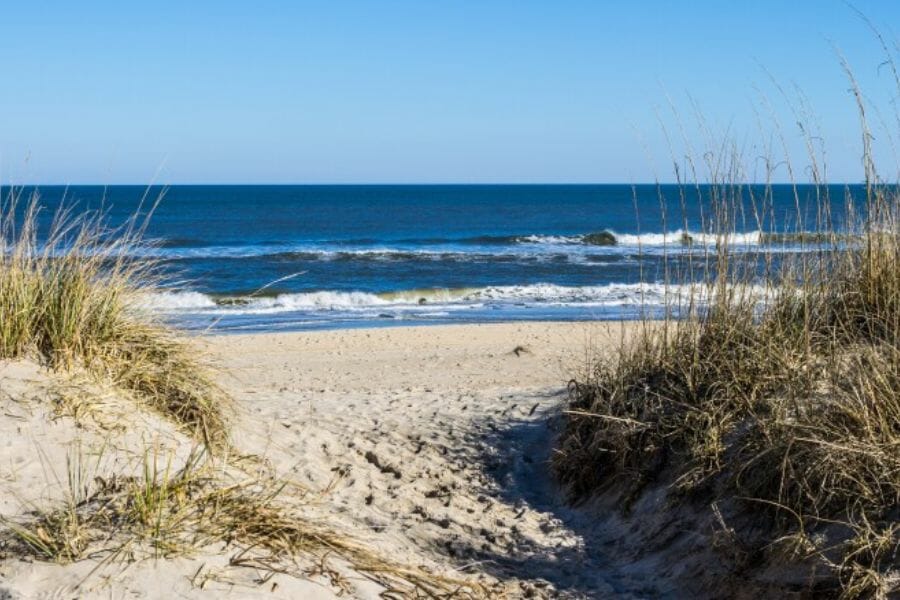 We have only been able to locate real geodes as close as Virginia Beach in Virginia. We know that it's quite a long way from Maryland. Although it'll be a far trip, this will be the closest site to find geodes in the nearby state.
Virginia Beach is known for its gorgeous beaches, diverse wildlife, and rich history, making it a popular destination for tourists and locals. The city is on the Atlantic Ocean, home to several miles of sandy beaches, wetlands, forests, and marshes.
Virginia Beach is located on the coastal plain of Virginia and is home to a mix of sedimentary rocks and unconsolidated sediments. The area is rich in fossils and has diverse marine life, including sharks, rays, and sea turtles.
Where we found geodes in Virginia Beach
Some of the best geodes can be found along the sands and gravels of Virginia Beach.
Common Maryland Geode-Hunting Questions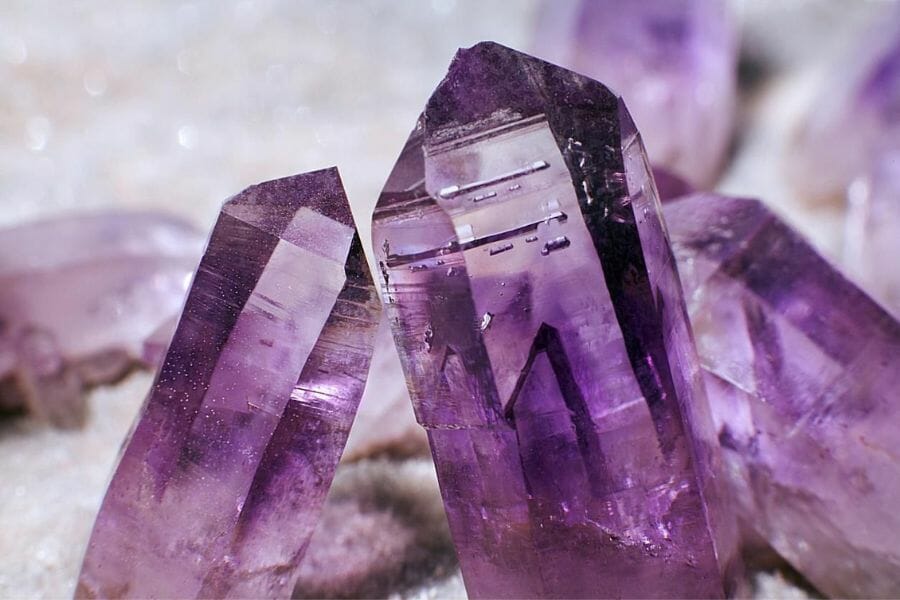 In addition, there are a few inquiries regarding geode hunting that we wanted to be sure to address:
Where can you find amethyst geodes in Maryland?
There are several fantastic locations to find some gorgeous amethyst crystals, even if you aren't able to find amethyst geodes naturally in the state:
Old Maryland Mica Mine and Maryland Mine in Howard County
Pegmatite exposures in the White Marsh area in Baltimore County
Is it illegal to collect geodes in Maryland?
As long as you abide by local laws and regulations, collecting geodes in Maryland is legal. Ensure you spend a few minutes reading through the restrictions or speaking with the landowner first. Every piece of land tends to have its unique public and private rules.
The Best Places To Buy Geodes In Maryland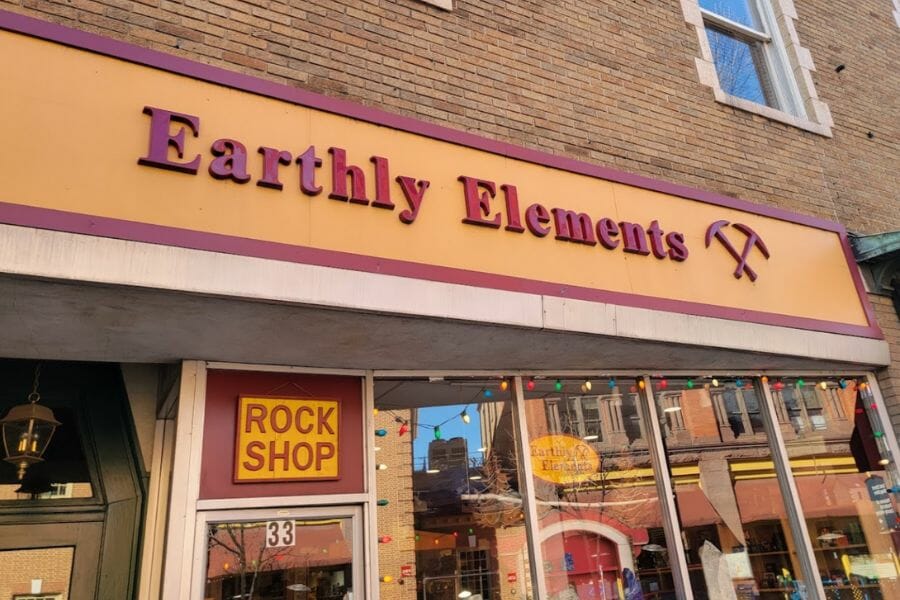 Our many excellent rock shops will be your sole reputable source for geodes in Maryland. We are blessed for choice because this state is so amazing for finding gorgeous rocks and gems.
Caldron Crafts – 6611 Baltimore National Pike, Catonsville, MD 21228, United States
Amazon – We learned that geodes can also be purchased on Amazon.com. There are full kits with geodes you can crack open available for people who would prefer to do it themselves.
Crystal Shop: Moon Beaming Star Water – 8200 Brink Rd, Gaithersburg, MD 20882, United States
Earthly Elements – ​​33 N Market St, Frederick, MD 21701, United States
GTC Rock Shop – 5500 Buckeystown Pike, Frederick, MD 21703, United States
The Twisted Bead and Rock Shop – 159 Mitchells Chance Rd, Edgewater, MD 21037, United States
Additional places to find geodes in nearby states
Check out our guides for nearby states if you've already tried all of our suggestions above or if you're planning a trip outside of the state:
If you have any recommendations for our list, please leave a comment below!