If you're a geode hunter, West Virginia might just be the place for you! There are plenty of options in the state that are sure to get you some great finds. However, it's not always easy to find these treasures on your own – you'll need some guidance to make the most of your search. Don't get discouraged though, because, with the right knowledge and tools, you're bound to discover some incredible geodes that will leave you in awe.
But let's be real, finding geodes in West Virginia can be tough if you don't know where to look. It's not just a matter of randomly wandering around and hoping to stumble upon one. You need to do your research, talk to local experts, and be prepared with the right tools to crack open those rocks. But once you do find one, it's worth it – the feeling of satisfaction and wonder is indescribable. So don't be deterred by the challenge, because the reward is truly amazing!
What Are West Virginia Geodes Anyway?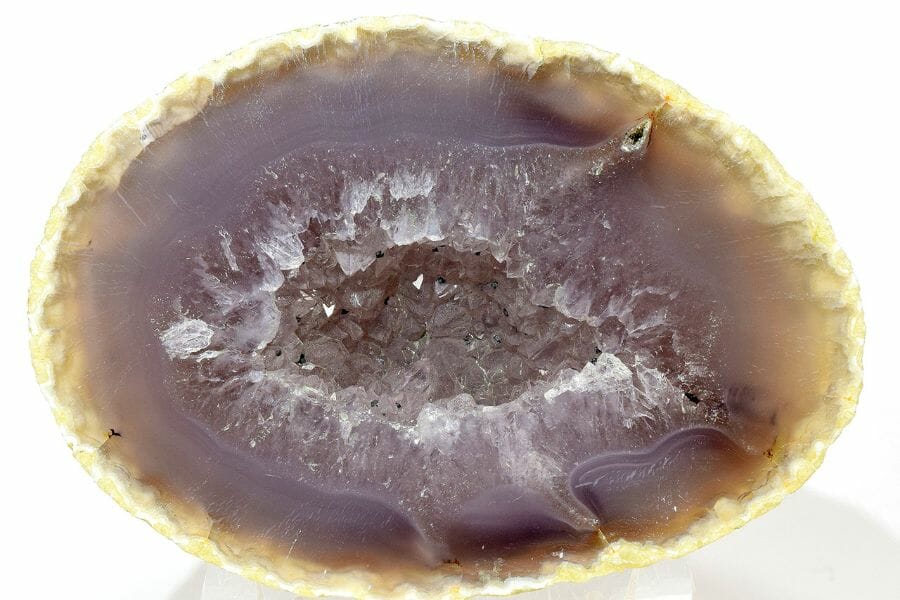 West Virginia geodes are a type of rock that are known for their hidden treasure – stunning crystal formations inside. They can come in all shapes, sizes, and colors, and are found throughout the state. Thankfully, West Virginia's outstanding geology, made finding these stunning rocks easy. It's important to know where to look and how to identify potential geode locations, as well as to have the right tools to crack them open without damaging the crystals inside.
To aid you in your search, we've added a guide on what do geode rocks look like so you can identify what you're looking for.
Geodes can be found in clusters or scattered throughout the state, and can be found in various types of rock formations. These natural wonders are not just for collectors, but can also be used for decorative purposes, such as bookends or paperweights. So whether you're a seasoned rock collector or just looking for a unique souvenir, West Virginia geodes are worth checking out!
The Types Of Geodes Found In West Virginia
Across the world, geodes come in various types, and here in West Virginia, particular ones are frequently discovered. The kind of crystal included within a geode determines the price of a geode and its allure. Listed below are a few of them:
Chalcedony geodes
Quartz geodes
How We Found The Best Geode Locations in West Virginia
When it comes to choosing the best options for finding West Virginia geodes there are plenty of things we consider. Many of the best locations are closely guarded secrets which can make it really difficult for more casual geode hunters to find success. The key factors in our recommendations are:
The deep experience and understanding of our team about the area
Recommendations from local groups and clubs
How easy it is to get the a particular location
Safety and potential hazards when collecting
Weighing private and public locations
The ability for both experienced and novice geode enthusiasts to find great samples
With these factors in mind we've been able to put together a fantastic list that just about anyone can use!

The Best Places To Find Geodes in West Virginia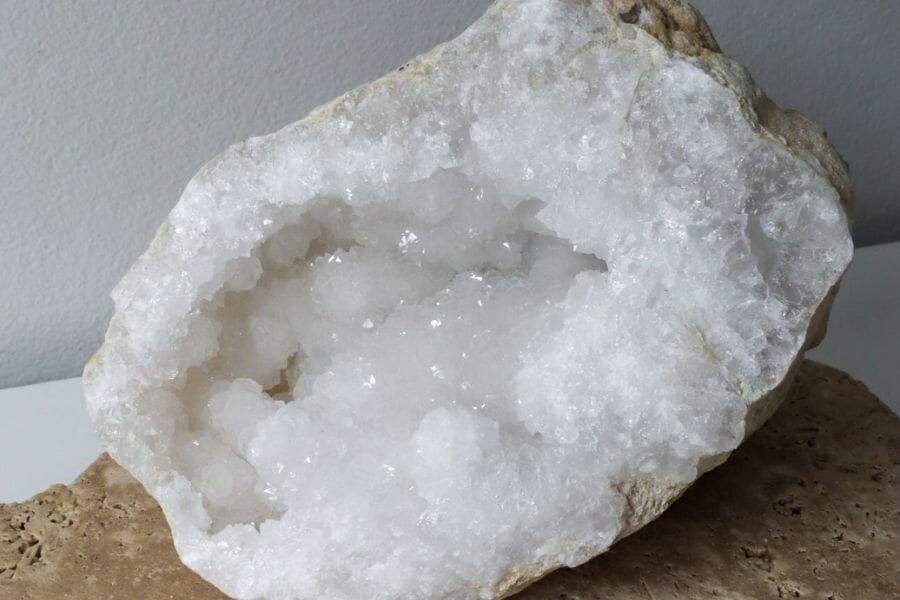 Perhaps you already know where to find gems in West Virginia. But sadly, not all of them have geodes to find. Despite the fact that the places we'll go over with you below may not be as popular, they are some of the excellent places to go geode hunting in this state.
Always Confirm Access and Collection Rules!
Before heading out to any of the locations on our list you need to confirm access requirements and collection rules for both public and private locations.
These requirements are subject to change without notice and may differ from what we state below.
Always get updated information directly from the source ahead of time to ensure responsible rockhounding.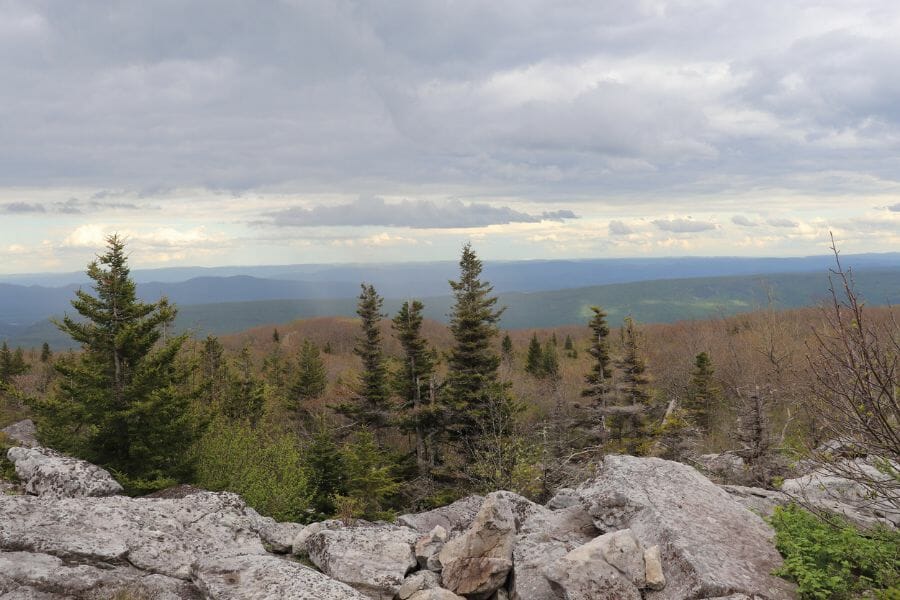 Grant County, West Virginia is a stunning region located in the eastern panhandle of the state. The county boasts an impressive mix of geology, terrain, and geography, making it a must-visit destination for anyone interested in the great outdoors. The terrain in Grant County is dominated by the Appalachian Mountains, which run through the county and offer incredible views and endless opportunities for outdoor recreation.
The geology of Grant County is equally impressive, with rock formations dating back millions of years. The county is home to a variety of natural wonders, including the famous Smoke Hole Caverns, Seneca Rocks, and the Dolly Sods Wilderness Area. Geologists and nature lovers alike will find plenty to marvel at in Grant County.
Make sure to read up on the most recent West Virginia State collecting laws before making any geode hunting schedules.
Where we found geodes in Grant County
In the area of Smoke Hole Caverns, including limestone cliffs and its vast limestone outcrops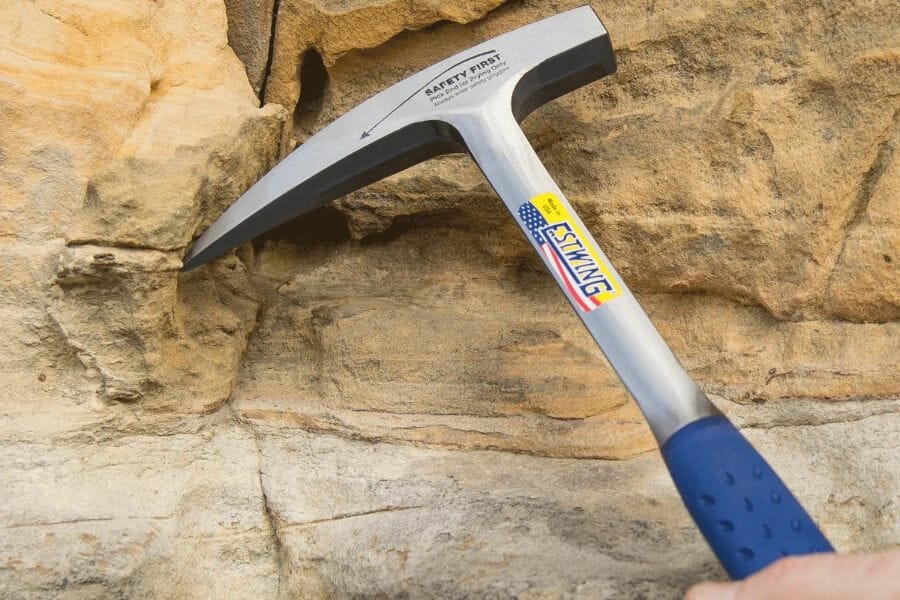 The tools every geode hunter will need
When you're out looking for geodes having the right tools for the job is very important. You don't need a lot for most trips but there are a handful that are critical and will make your life a lot easier.
We get asked a lot about the equipment we use. Over the years we've found a handful of tools that we recommend to both new and experienced geode hunters which we outline in great detail in our complete rockhounding tools and kit guide. These are quality options that also happen to be relatively inexpensive.
Below are the basic tools that make your life so much easier and save you a ton of time. Check out the full guide to see everything we recommend bringing. One quick note, as an Amazon Associate I earn from qualifying purchases but we try very hard to only recommend gear we would use ourselves and often recommend brands you can't find on Amazon.
At a minimum you should have:
1 - Sturdy rock hammer: The Estwing Rock Pick is our standard
2 - Rugged chisels: Try Kendo' 3-piece Chisel Set
3 - Compact shovel: The Koleiya 28-inch shovel works well
4 - Rock screen pan: The Wazakura Soil Sieve Set fits the bill
5 - Eye protection: DeWalt Safety Glasses are cheap and comfortable
6 - Head protection: Malta's Safety Helmet has been our go-to
7 - Jewelers lens with at least 20x magnification: Jarlink's Jewelers Loop is perfect
The geode-finding books that we use most
There are also a few books that have been extremely helpful in the search for gems. These books have great recommendations and tips:
National Audubon Society Field Guide to Rocks and Minerals: North America 
Southeast Treasure Hunter's Gem & Mineral Guide 
Earth Treasures: The Southeastern Quadrant 
We provide links to find these tools on Amazon but some can also be found at your local hardware stores. For more recommendations check out the link to our full tool guide above.
he county boasts a fascinating mix of geology, terrain, and geography, making it a must-visit destination for nature lovers. The terrain in Mineral County is characterized by rolling hills and verdant valleys, with the Allegheny Mountains running through the county. This makes for a beautiful and diverse landscape that's perfect for exploring.
The geology of Mineral County is equally impressive, with rock formations dating back millions of years. The county is home to a variety of natural wonders, including the Smoke Hole Caverns and the Lost River State Park. The region is also known for its rich deposits of minerals, including coal, shale, and sandstone. It should also come as no surprise that this site is among the best when it comes to finding West Virginia crystals.
Where we found geodes in Mineral County
Near the Keyser area, east on SR-46, collect geodes at the foot and on the face of Knobly Mountain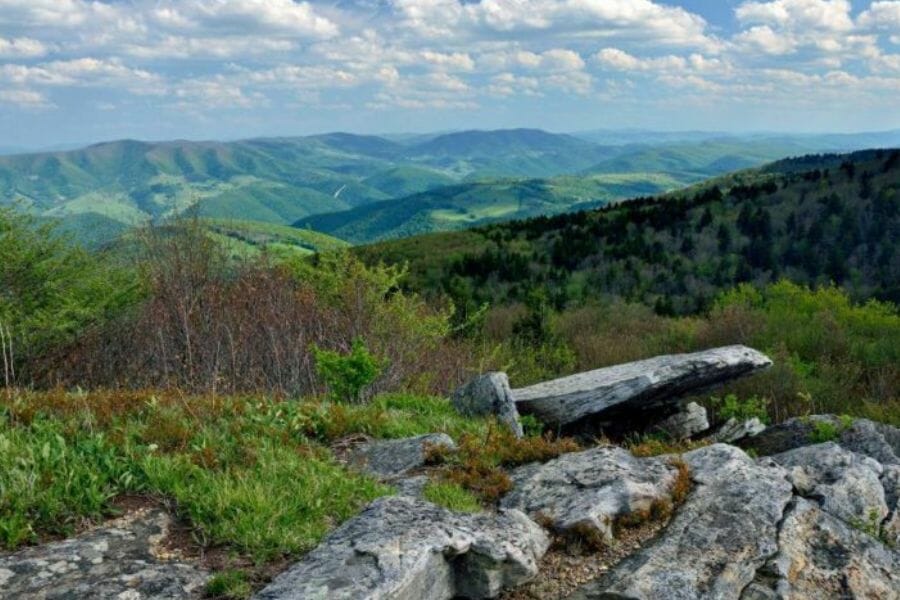 The county is home to a variety of natural wonders, including the famous Seneca Rocks and the Spruce Knob-Seneca Rocks National Recreation Area. The region is also known for its rich deposits of minerals, including limestone and coal. Geologists and nature lovers alike will find plenty to marvel at in Pendleton County.
When it comes to geography, Pendleton County is bordered by Virginia to the south and the Monongahela National Forest to the north, making it an ideal location for those who love exploring the region.
Where we found geodes in Pendleton County
Area of Smoke Hole in limestone cliffs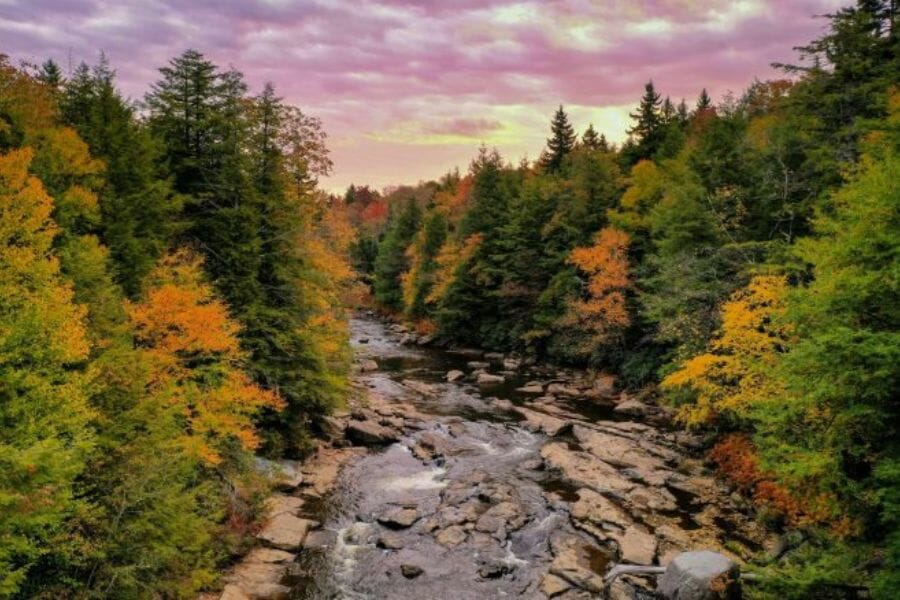 Tucker County is a hidden gem in the eastern panhandle of West Virginia. It's known for its stunning geology, terrain, and geography which make it an ideal destination for nature lovers. The Allegheny Mountains run through the county, providing breathtaking views and endless opportunities for outdoor activities. The county is home to many natural wonders, including Blackwater Falls and Canaan Valley National Wildlife Refuge.
Geologists and nature enthusiasts alike will be amazed by the rich deposits of minerals like coal and sandstone in the area. Tucker County borders Maryland to the east and Monongahela National Forest to the west, making it a great location for exploring the surrounding region.
Where we found geodes in Tucker County
Lanville area, 3 miles northeast, find geodes in Seneca Creek
Common Geode-Hunting Questions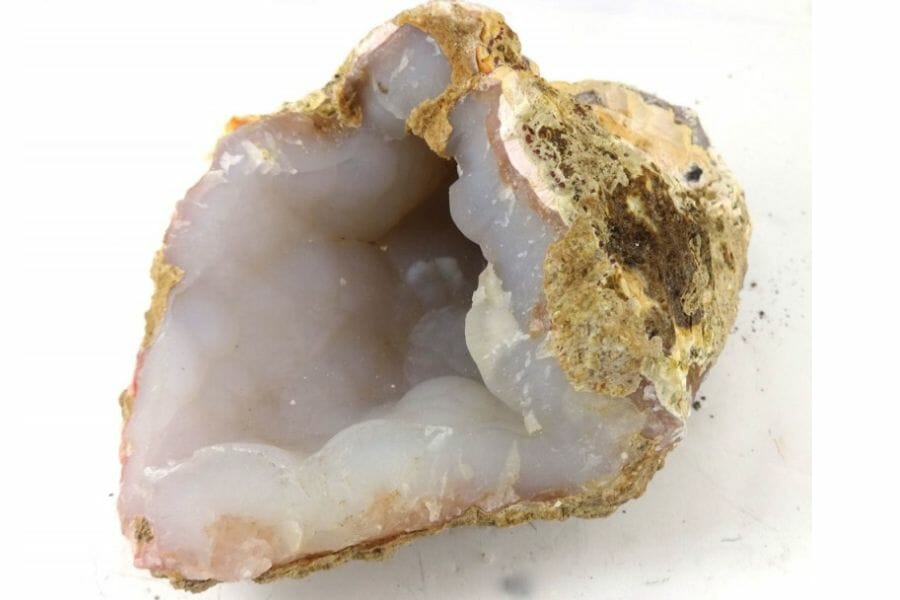 We learned that geode collectors typically ask a variety of queries. We thought you might have the same questions, so we'll answer them here!
Where can you find amethyst geodes in West Virginia?
Amethyst geodes are not found naturally in West Virginia, but if you're keen to buy one, we've included some of the best local rock shops where you may find them below.
Is it illegal to collect geodes in West Virginia?
As long as you follow the rules and regulations, you shouldn't have any issues collecting geodes here. If you want to collect geodes from public property, you must first know the local laws. If you're hunting on a private site, it's also important to get permission before starting your search.
The Best Places To Buy Geodes In West Virginia
Finding geodes in their natural environment is an amazing experience for geode collectors. But not everyone can stand the exhausting search for them. We can help if you fit this description and want to buy geodes without much work.
The state's top rock shops, where you can find and purchase various geodes, are listed below:
Clarke's Gems – 606 N Main St, Moorefield, WV 26836, United States
Amazon – We've learned that geodes are also available at Amazon. There are entire kits with geodes to break apart for individuals who prefer to do it themselves.
The Crystal Path – 1226 4th Ave, Huntington, WV 25701, United States
Great Googly Moogly – 107 Keller Ave, Fayetteville, WV 25840, United States
Little One Crystal – 903 Wheeling Ave E, Glen Dale, WV 26038, United States
On the Wings of Dreams – 139 W German St, Shepherdstown, WV 25443, United States
Additional places to find geodes in nearby states
Check out our guides for nearby states if you've already tried all of our suggestions above or if you're planning a trip outside of the state:
If you have any recommendations for our list please leave a comment below!