Geodes in Virginia are pretty tricky to find and can be a real pain in the neck without the right guidance. But don't let that discourage you because once you do find a geode, the payoff is totally worth it! These unique rocks are truly one-of-a-kind, featuring intricate patterns and colors that are simply breathtaking.
Fortunately, even though there aren't many options available for geode hunters looking to strike it rich in Virginia, there are still notable places worth checking. Whether you're a seasoned pro or a novice looking to get started, there are guided tours, online resources, and local rock shops that can help you find the perfect spot to search for geodes. And with a little patience and perseverance, you might just uncover some of the most stunning geodes the state has to offer. So get out there, grab your tools, and start searching for these elusive beauties. Who knows what kind of treasure you might find?
What Are Virginia Geodes Anyway?
Geodes are some pretty awesome rocks. They might look like any other boring rock on the outside, but inside, they're like a whole different ball game. Geodes are basically hollow rocks that are filled with sparkling crystals and intricate patterns. Think of it like a treasure chest, but instead of gold coins, you've got dazzling gems that are just as valuable in their way.
We've created a guide that will show you the outside of geode rock so you'll know what to find.
Geodes are formed over millions of years when mineral-rich water seeps into rock cavities, and the minerals slowly crystallize inside the hollow space. The result is a beautiful, unique rock that's unlike anything else you've ever seen. The distinctive geology of Virginia makes the formation of geodes simple. So if you're looking for a fun and rewarding hobby, go out and search for some geodes!
The Types Of Geodes Found In Virginia
Geodes appear in a variety of shapes. The value of a geode and its beauty depend on what crystal the geode contains. Here in Virginia, you can find the following geodes:
How We Found The Best Geode Locations in Virginia
When it comes to choosing the best options for finding Virginia geodes there are plenty of things we consider. Many of the best locations are closely guarded secrets which can make it really difficult for more casual geode hunters to find success. The key factors in our recommendations are:
The deep experience and understanding of our team about the area
Recommendations from local groups and clubs
How easy it is to get the a particular location
Safety and potential hazards when collecting
Weighing private and public locations
The ability for both experienced and novice geode enthusiasts to find great samples
With these factors in mind we've been able to put together a fantastic list that just about anyone can use!

The Best Places To Find Geodes in Virginia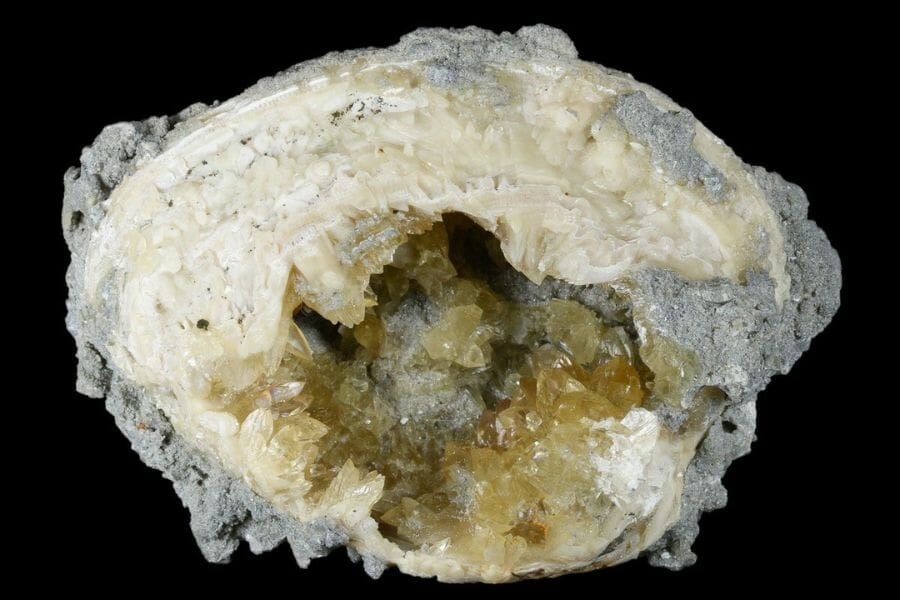 To start your search throughout the state, look at our top suggestions below. There are a few spots to mine for gems in Virginia, but the best places to look for geodes are not quite there.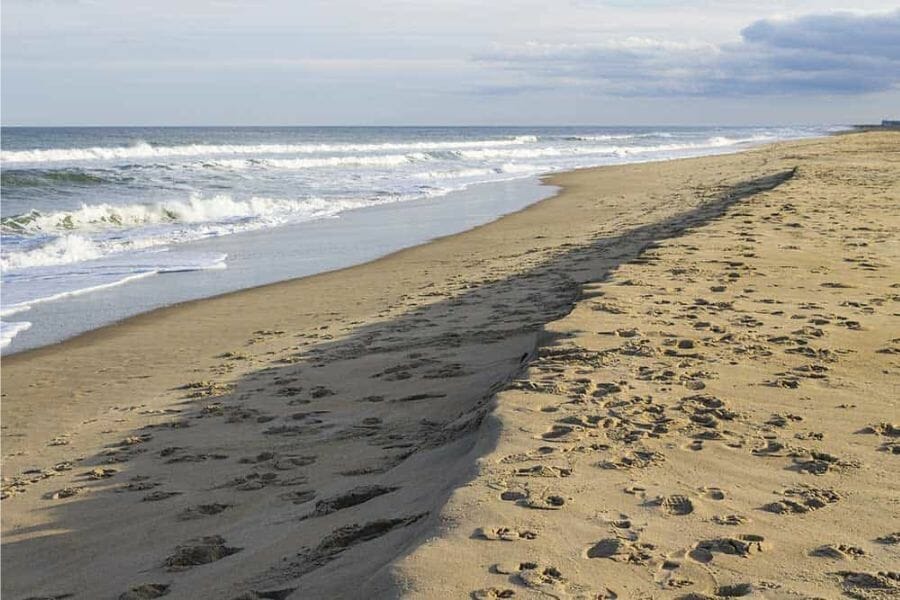 Virginia Beach is a hidden gem that's just waiting to be explored. The beach is known for its soft white sand, clear blue water, and breathtaking views. But what really sets this beach apart is its unique geology and terrain. The beach is actually part of a barrier island, which means it's separated from the mainland by a stretch of water. This has created a unique environment where the land constantly shifts and changes. The sand dunes are always moving, and new ones are constantly forming. This makes for some pretty spectacular scenery, with hills and valleys that seem to go on forever.
As for the geology of Virginia Beach, it's a bit more complicated. The beach is actually made up of a variety of different rock types, including sandstone, limestone, and shale. These rocks were formed over millions of years, as the land was slowly pushed up from the ocean floor. As the rocks were exposed to the elements, they began to erode and weather, creating the unique landscape that we see today. If you're a geology buff, you'll definitely want to take a closer look at the rocks on the beach where you might find geodes! Virginia Beach is a must-see destination for anyone who loves the great outdoors.
Before bringing your uncovered treasures home, make sure you've done your research on the most recent Virginia State collecting laws and restrictions.
Where we found geodes in Virginia Beach
On Virginia Beach Boulevard, north of the Hollywood subdivision in area pits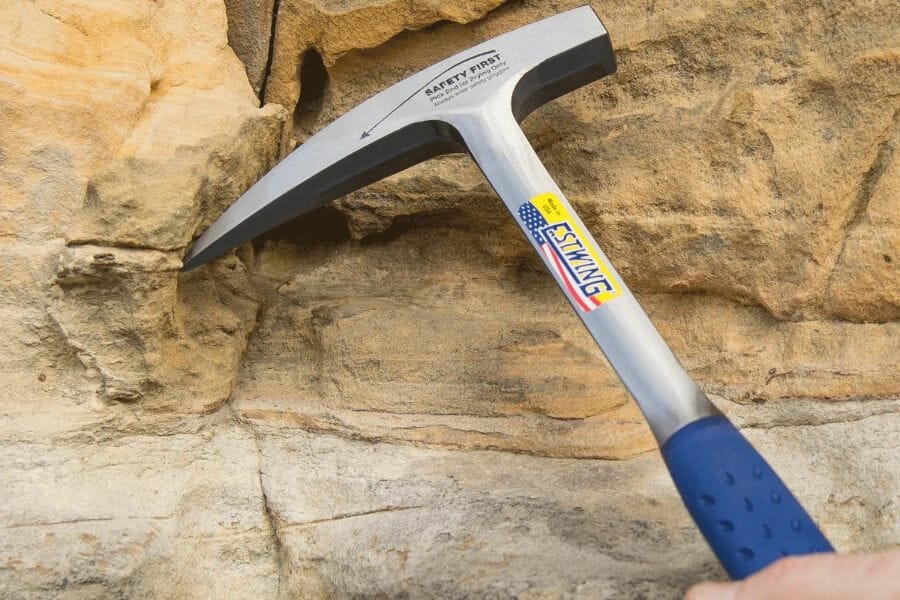 The tools every geode hunter will need
When you're out looking for geodes having the right tools for the job is very important. You don't need a lot for most trips but there are a handful that are critical and will make your life a lot easier.
We get asked a lot about the equipment we use. Over the years we've found a handful of tools that we recommend to both new and experienced geode hunters which we outline in great detail in our complete rockhounding tools and kit guide. These are quality options that also happen to be relatively inexpensive.
Below are the basic tools that make your life so much easier and save you a ton of time. Check out the full guide to see everything we recommend bringing. One quick note, as an Amazon Associate I earn from qualifying purchases but we try very hard to only recommend gear we would use ourselves and often recommend brands you can't find on Amazon.
At a minimum you should have:
1 - Sturdy rock hammer: The Estwing Rock Pick is our standard
2 - Rugged chisels: Try Kendo' 3-piece Chisel Set
3 - Compact shovel: The Koleiya 28-inch shovel works well
4 - Rock screen pan: The Wazakura Soil Sieve Set fits the bill
5 - Eye protection: DeWalt Safety Glasses are cheap and comfortable
6 - Head protection: Malta's Safety Helmet has been our go-to
7 - Jewelers lens with at least 20x magnification: Jarlink's Jewelers Loop is perfect
The geode-finding books that we use most
There are also a few books that have been extremely helpful in the search for gems. These books have great recommendations and tips:
National Audubon Society Field Guide to Rocks and Minerals: North America 
Southeast Treasure Hunter's Gem & Mineral Guide 
Earth Treasures: The Southeastern Quadrant 
We provide links to find these tools on Amazon but some can also be found at your local hardware stores. For more recommendations check out the link to our full tool guide above.
Common Geode-Hunting Questions
It's necessary to respond to the following list of frequently asked questions about the geodes in Virginia
Where can you find amethyst geodes in Virginia?
Although they are not naturally found in the state, amethyst geodes can be bought in many Virginia rock shops. At rock shows, you can also look for sellers offering amethyst geodes.
Is it illegal to collect geodes in Virginia?
In Virginia, collecting geodes is permitted if you abide by local laws. When you are on public property, obey all applicable local laws. Be sure you have the authorization to collect if you are on private property.
The Best Places To Buy Geodes In Virginia
Finding geodes outside can be a tedious task for some people. Sometimes all you need for it is to put them on display at your office or for your collection.
These are some additional places from which you can get geodes.
The Crystal Case Rock Shop – Located inside The Barrett Street Antique Mall 2645 Dean Dr Dealer, 2645 Dean Dr # 901, Virginia Beach, VA 23452, United States
Amazon – We've found that geodes on Amazon have a wide variety. For those who prefer to do it themselves, whole kits containing geodes to break open are even available.
Healing Crystals – 4462 Martinsburg Pike, Clear Brook, VA 22624, United States
Packard's Stamp and Rock Shop – 13131 Midlothian Turnpike, Midlothian, VA 23113, United States
Stone Goddess Rock Shop – 206 Chesterfield Ave, Colonial Heights, VA 23834, United States
VaRockShop – 190 Rockfish School Ln, Afton, VA 22920, United States
Additional places to find geodes in nearby states
Check out our guides for nearby states if you've already tried all of our suggestions above or if you're planning a trip outside of the state:
If you have any recommendations for our list, please leave a comment below!