Rockhounding enthusiasts can indulge in a treasure hunt like no other in beautiful Mississippi. It offers a unique geological landscape that's sure to captivate rock and mineral enthusiasts. With its diverse terrain and rich history, it's no wonder that our state has become a must-visit destination for avid rockhounds.
One of the reasons why Mississippi is an exceptional place for rockhounding is its abundance of interesting and rare rocks and minerals. From stunning gemstones to ancient fossils, our state has it all!
Besides its geological wonders, Mississippi also offers a warm and friendly atmosphere that adds to the joy of rockhounding. Whether you're a seasoned rockhound or just starting to dip your toes into the world of rock and mineral collecting, our state should be at the top of your must-visit list and we'll discuss with here why. Let's begin!
How We Found The Best Places For Rockhounding in Mississippi
We spent a lot of time putting together the list of which of the many options for Mississippi rockhounding we were going to recommend. We wanted to have a nice variety of locations for experienced and novice rockhounds in a variety of settings. Here are the main factors we used when determining the recommendations we set out :
The extensive local experience and understanding of our team
Input from multiple local rockhounds and rockhound groups
The accessibility of the various locations
Safety and potential hazards when collecting
Private and public locations
A desire to include locations for both experienced rockhounds and those who are just starting out
Using these weights we think we've put together the best list out there for those who love finding new rocks, gems, and minerals for our collections!

What You Can Find Rockhounding In Mississippi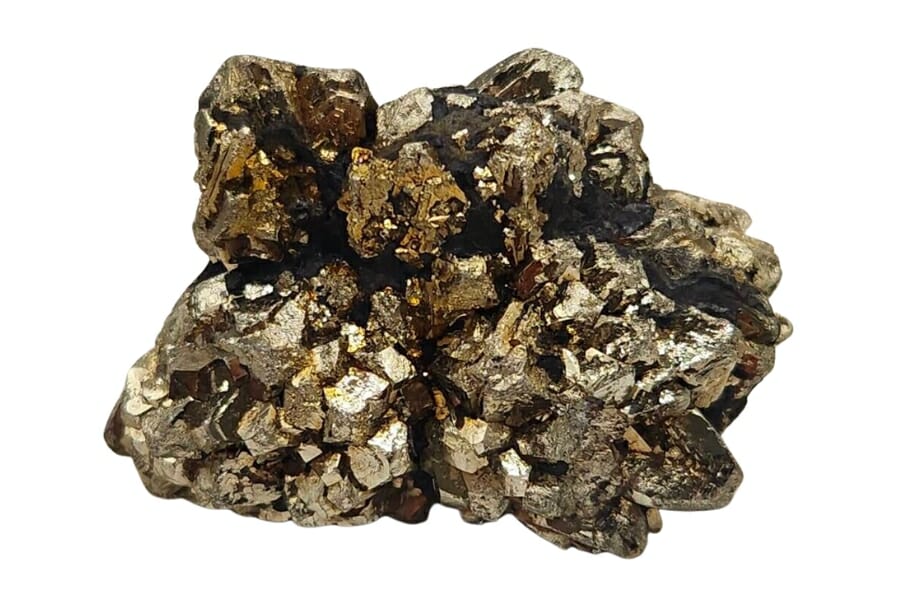 As you explore our diverse state, you'll uncover an array of fascinating geological formations and marvel at the rich tapestry of rocks and minerals. Mississippi's varied terrain, from rolling hills to riverbeds, provides an ideal setting for an exciting rockhounding adventure.
Below are some of the rocks and minerals you can get your eyes and hands on when you explore here:
Rare rocks and minerals found in Mississippi
More common desirable rocks, minerals, and gems found here
In-depth guides to finding specific types of rocks in Mississippi
Headed to Mississippi to find specific types of rocks and minerals? Here are several guides that we've created to help you find them:
You can also checkout our comprehensive guide to rockhounding near you, featuring more than 3,000 proven sites all over the country.
But if you know more specific information on the rockhounding opportunities Mississippi has got to offer, keep reading here.
The Best Places To Find Rocks and Minerals in Mississippi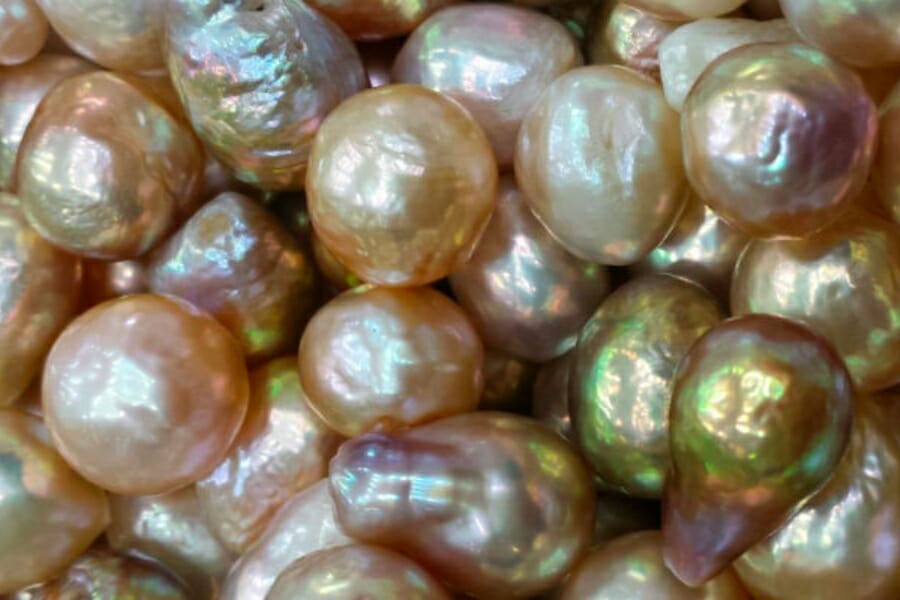 Here are our our top recommended rockhounding sites in Mississippi based on our research, personal experience, and the experience of other rockhounds who've explored them. When you get to chance to go here, make sure you drop by these reliable sites:
Always Confirm Access and Collection Rules!
Before heading out to any of the locations on our list you need to confirm access requirements and collection rules for both public and private locations.
These requirements are subject to change without notice and may differ from what we state below.
Always get updated information directly from the source ahead of time to ensure responsible rockhounding.
Holly Springs National Forest is a captivating destination that offers rockhounding enthusiasts a treasure trove of geological wonders. Spanning over 155,000 acres, this natural gem showcases a diverse range of rock formations, making it an ideal location for rockhounding adventures.
The forest boasts of an intriguing mix of sedimentary, metamorphic, and igneous rocks, offering a rich variety of specimens. But apart from it geological richness, the Holly Springs National Forest is also favored for its accessibility. You can explore numerous creeks, riverbeds, and exposed outcrops to find an array of rocks and minerals in one go.
The forest's serene and scenic environment, coupled with its geological diversity, make it a must-visit destination for any rockhound seeking an immersive and rewarding experience in Mississippi.
What you can find there
When you get the chance to explore here, you'll find samples of Petrified wood, among other amazing rocks and minerals.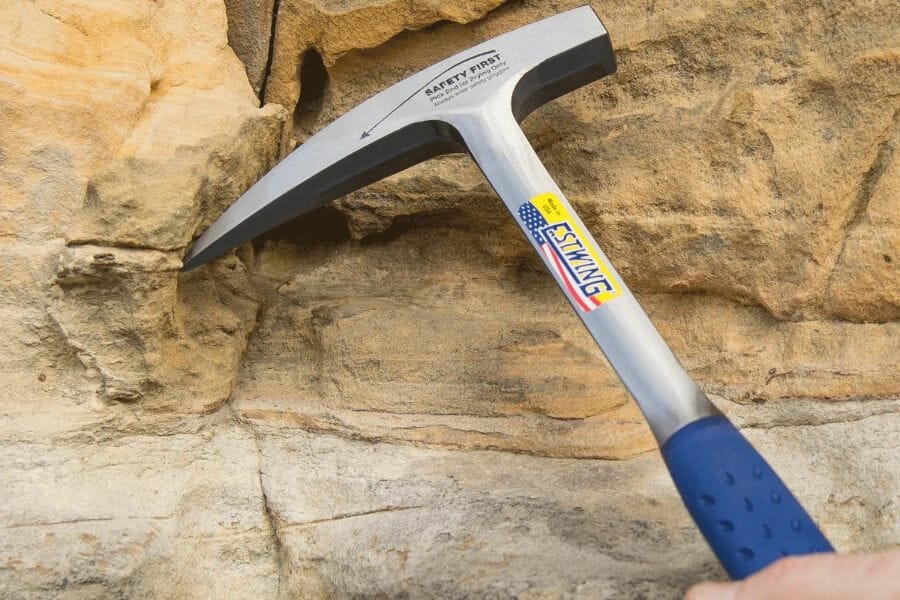 The tools every rockhound will need
When you're out looking for rocks and minerals having the right tools for the job is really going to make or break your success. You don't need a lot for most trips but there are a handful that are critical and will make your life a lot easier.
We get asked a lot about the equipment we use. Over the years we've found a handful of tools that we recommend to both new and experienced rockhounds which we outline in great detail in our complete rockhounding tools and kit guide. These are quality options that also happen to be relatively inexpensive.
Below are the basic tools that make your life so much easier and save you a ton of time. Check out the full guide to see everything we recommend bringing. One quick note, as an Amazon Associate I earn from qualifying purchases but we try very hard to only recommend gear we would use ourselves and often recommend brands you can't find on Amazon.
At a minimum you should have:
1 - Sturdy rock hammer: The Estwing Rock Pick is our standard
2 - Rugged chisels: Try Kendo' 3-piece Chisel Set
3 - Compact shovel: The Koleiya 28-inch shovel works well
4 - Rock screen pan: The Wazakura Soil Sieve Set fits the bill
5 - Eye protection: DeWalt Safety Glasses are cheap and comfortable
6 - Head protection: Malta's Safety Helmet has been our go-to
7 - Jewelers lens with at least 20x magnification: Jarlink's Jewelers Loop is perfect
The rockhounding books that we use most
There are also a few books that have been extremely helpful in the search for gems. These books have great recommendations and tips:
National Audubon Society Field Guide to Rocks and Minerals: North America 
Southeast Treasure Hunter's Gem & Mineral Guide 
Earth Treasures: The Southeastern Quadrant 
We provide links to find these tools on Amazon but some can also be found at your local hardware stores. For more recommendations check out the link to our full tool guide above.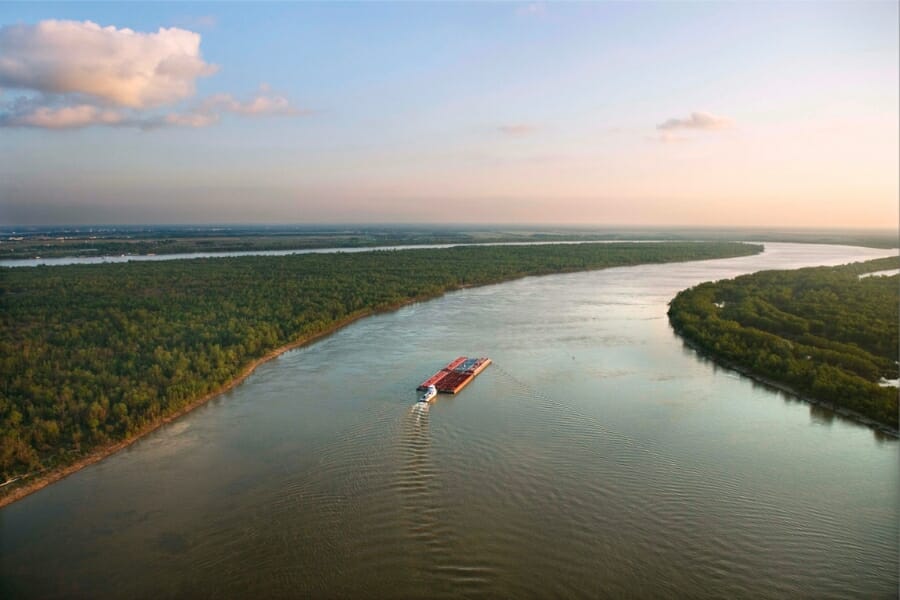 Flowing majestically through the heart of our state, the Mississippi River is not only an iconic waterway but also a remarkable rockhounding site. Its extensive reach and geological history make it a haven for rock and mineral enthusiasts.
Over the centuries, the river has carved its path through various rock formations, exposing a wealth of treasures along its banks. Rockhounding along the Mississippi River offers a unique opportunity to discover a diverse range of specimens, while immersing yourself in the captivating natural beauty of the surrounding landscape.
As the river carries sediment downstream, it tumbles and smooths rocks and minerals, creating an assortment of polished pebbles and stones. The river's constantly shifting currents and seasonal flooding events can also reveal new deposits and uncover previously hidden ones, adding an element of unpredictability to your experience.
What you can find there
Most abundant among the natural treasures that you can find here are Agate, Fossils, Moonstones, and even Geodes.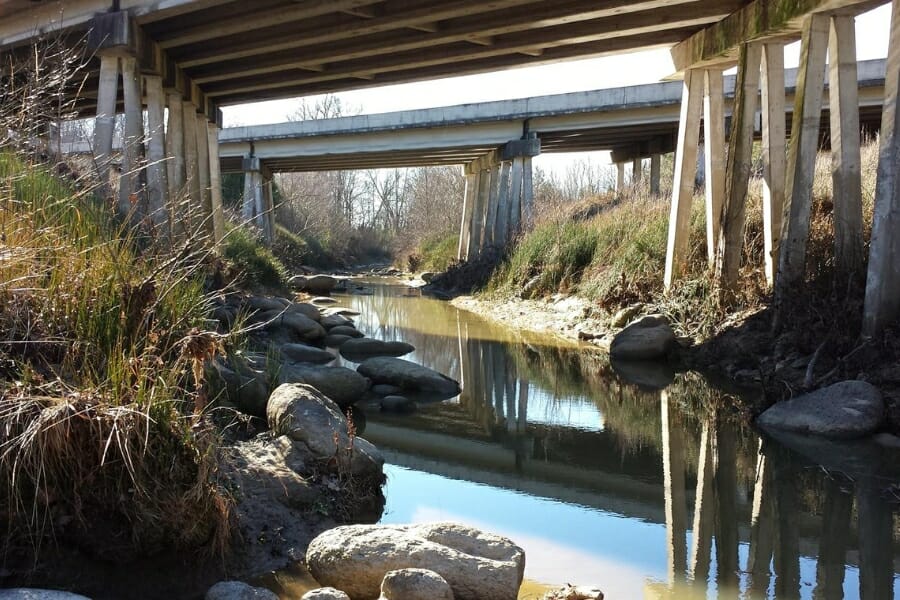 Here's a rockhounding site that will take you on journey back in time! WM Browning Cretaceous Fossil Park is dedicated to the exploration and preservation of the Cretaceous period, offering a remarkable opportunity to discover and learn about ancient marine fossils.
As you explore the park's designated rockhounding areas, you'll find yourself surrounded by layers of sediment that hold a treasure trove of prehistoric fossils, including the remnants of ancient sea creatures.
Aside from its immense geological significance, the accessibility and visitor-friendly facilities of the W.M. Browning Cretaceous Fossil Park also make it an ideal destination for rockhounds of all ages and experience levels. The designated digging areas and informative signage will guide you to the most promising spots here, ensuring a rewarding and educational experience.
What you can find there
Exploring here will give you a chance to find Fossils and Petrified wood, among the other natural wonders that this site has.
Paden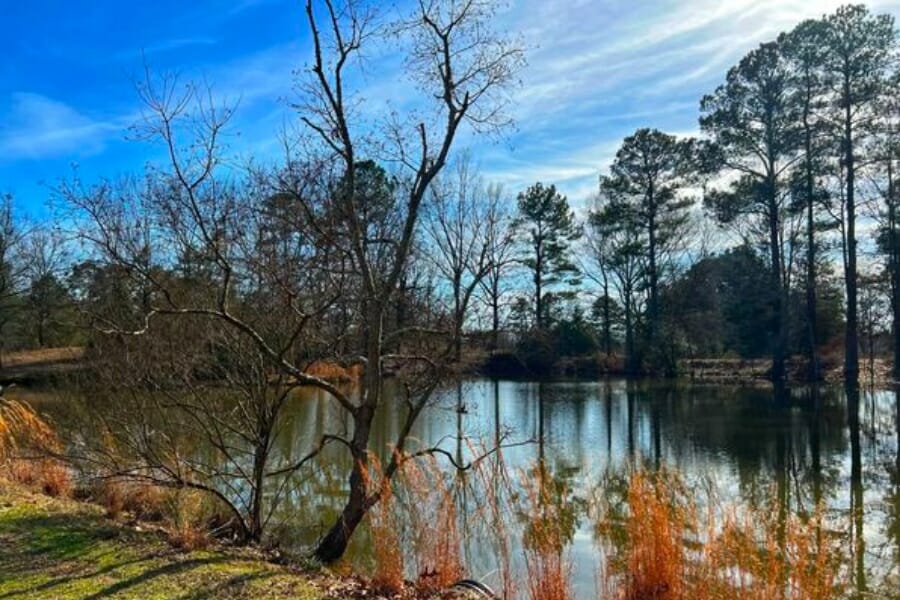 The small town of Paden holds a special allure for rockhounds because of its unique geological features. It's renowned for its outcrops of the Tuscaloosa Formation, making it a prime destination for those seeking a remarkable rockhounding experience.
The Tuscaloosa Formation consists of sedimentary rocks, primarily sandstone and shale, formed during the Cretaceous period. These well-exposed outcrops provide a fascinating window into the region's ancient geological history.
The outcrops of the Tuscaloosa Formation in Paden offer rockhounds a wealth of opportunities for exploration and discovery. Its well-preserved sedimentary structures and unique rock formations make Paden a captivating rockhounding site.
What you can find there
You can find breathtaking specimens of Amber when you explore the outcrops of the Tuscaloosa formation in Paden.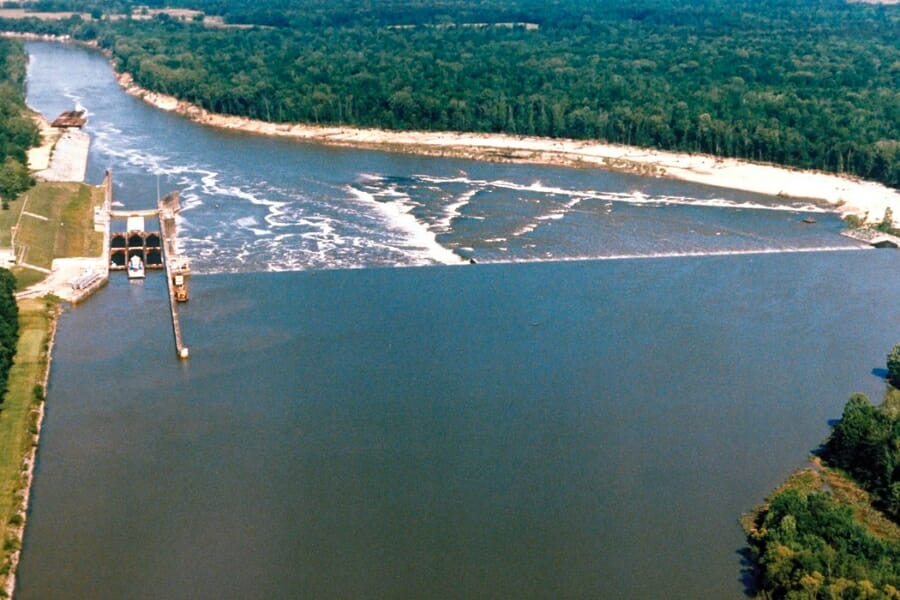 Tombigbee River's meandering course and its surrounding banks reveal a diverse array of rocks, minerals, and fossils, making it a great destination for those passionate about rockhounding. As you explore its shores, you'll be in awe of the scenic beauty of the region while uncovering a treasure trove of geological wonders.
The Tombigbee River is a great rockhounding site due to its rich assortment of river-worn rocks and minerals. The constant movement of water over time has polished and shaped the rocks, resulting in beautifully smoothed specimens.
Along the riverbanks, you can find an array of treasures already. The river's dynamic nature also reveal hidden fossils, offering glimpses into the ancient history of the region.
What you can find there
Tombigbee River is rich in Fossils, particularly amazing Shark Teeth Fossils.
Our Other Favorite Spots Around Mississippi
Aside from our top recommendations, here are some more Mississippi rockhounding sites that are worth paying attention and visit to. We've arranged them by region so that it will be easier for you to plan your itinerary using this guide.
Rockhounding sites in Northern Mississippi
Northern Mississippi is blessed with a diverse landscape— including rolling hills, river valleys, and scenic forests— that contribute to its rich geological diversity. With its captivating range of rocks and minerals, this region is most suitable for rockhounds eager to unearth unique treasures and connect with the geological wonders of our state.
| | |
| --- | --- |
| Location | Minerals & Rocks |
| Tishomingo Countywide | Pearl |
| Lee Countywide | Pearl |
| Natchez Trace Parkway near Bissell | Fossils, Marcasite |
| Charleston | Amber |
| Tallahatchie Countywide | Pearl |
Rockhounding sites in Southern Mississippi
With its diverse landscape, which includes coastal plains, pine forests, and river valleys, Southern Mississippi provides a rich and varied geological tapestry for rockhounds to explore.
| | |
| --- | --- |
| Location | Minerals & Rocks |
| Stone Countywide | Pearl |
| Biloxi Creek | Jasper, Petrified Wood |
| Harrison Countywide | Pearl |
| Bell Creek | Agate |
| Marion Countywide | Pearl |
| Pearl River Gravel Washing Company | Agate, Petrified Wood |
Rockhounding sites in Eastern Mississippi
Eastern Mississippi is a captivating destination for rockhounds, offering a wealth of geological treasures. Its diverse landscape encompasses rolling hills, river valleys, and dense forests, providing a rich and varied terrain for rockhounds to explore.
| | |
| --- | --- |
| Location | Minerals & Rocks |
| Wayne Countywide | Pearl |
| 7 miles northwest of Waynesboro | Petrified Wood |
| Winston Countywide | Pearl |
| Mill Creek | Opal |
Rockhounding sites in Western Mississippi
Western Mississippi showcases a diverse range of geological formations, including rolling hills, river valleys, and limestone-rich areas. It's known for its rich deposits of interesting rocks and minerals, making it a fantastic destination for those seeking a rewarding rockhounding experience.
| | |
| --- | --- |
| Location | Minerals & Rocks |
| Warren Countywide | Pearl |
| Junction of new US-61 and old US-61 at Vicksburg | Fossils |
| Washington Countywide | Pearl |
| Adams Countywide | Pearl |
| St. Catherine Gravel Company | Agate, Chert, Jasper, Petrified Bone |
| Franklin Countywide | Pearl |
| Middle Fork at Meadville | Agate, Chert, Petrified Wood |
Rockhounding sites in Central Mississippi
Central Mississippi has a diverse geological landscape with its rolling hills, river valleys, and fertile plains. This region of our state is renowned for its unique rocks and minerals, making it an ideal area for collectors and enthusiasts to explore.
| | |
| --- | --- |
| Location | Minerals & Rocks |
| Thompson Creek | Agate, Petrified Wood |
| Both banks of Yazoo River | Agate, Chert, Fossils, Petrified Wood |
| Yazoo Countywide | Pearl |
| Perry Creek | Agate, Petrified Wood |
Public Rockhounding Options For Kids
While Mississippi offers numerous reliable rockhounding spots, it's important to note that some of these locations can be challenging for young rockhounds. Steep terrain, difficult access, or more advanced collecting techniques may pose obstacles for children who are just beginning to explore the hobby.
But there are family-friendly rockhounding spots in Mississippi that can be particularly enjoyable for kids, fostering their interest in geology and sparking their curiosity about rocks and minerals. Below are some of them:
Mississippi Rockhounding Clubs
Whether you're a beginner or an experienced rockhound, joining a rockhounding club in Mississippi can be beneficial for you. These clubs provide a supportive community where members can connect with like-minded individuals who share a passion for rocks, minerals, and fossils.
By joining a rockhounding club in Mississippi, you can tap into a vast network of knowledge and experience, opening doors to new collecting opportunities and fostering a sense of community. These clubs provide a supportive and engaging environment that amplifies the joy of rockhounding and strengthens the bond among rockhounds.
Rockhounding clubs in Mississippi worth checking out
Mississippi Rockhounding Laws And Regulations
Lucky for you, rockhounding in Mississippi is legal, provided that you adhere to all local and state laws regarding collection. The Mississippi Department of Wildlife, Fisheries, and Parks is responsible for regulating rockhounding activities here.
Before venturing out here, make sure you've familiarized yourself with any specific regulations or restrictions that may apply to the area you plan to explore. Also, it's important to practice responsible collecting by leaving the natural habitat undisturbed and avoiding damage to geological formations or sensitive ecosystems.
The Best Rock And Mineral Shops In Mississippi
The quest to find specific rocks, minerals, and gems in their natural environment in Mississippi can be challenging and time-consuming, plus venturing into the wild for them may not everyone's cup of tea.
If you're seeking to expand your collection without the tedious work of rockhounding in the field, Mississippi is home to several exceptional shops that offer a vast array of rocks and minerals. Here are some of them:
Additional Rockhounding Places In Nearby States
If you want to extend your rockhounding adventure to nearby states, check out the following guides that we prepared for you:
If you have any recommendations that we haven't covered yet, please leave them in the comments below!