Geodes are like little treasure troves filled with sparkling crystals that shimmer in the light. In Louisiana, the search for these wonders can be particularly difficult without the right guidance. But after thorough exploration, we've discovered some of the best spots to find geodes in Louisiana and other gems or rocks that are just as beautiful.
From our state's very own Ouachita River, Leesville, and Amite River, where geode-like formations abound, to nearby Texas' Rio Grande River and Little Lucy Creek, where geodes can be found, we'll share with you locations that offer a glimpse into the hidden world of geodes and the thrill of discovery that comes with it.
What Are Geodes Anyway?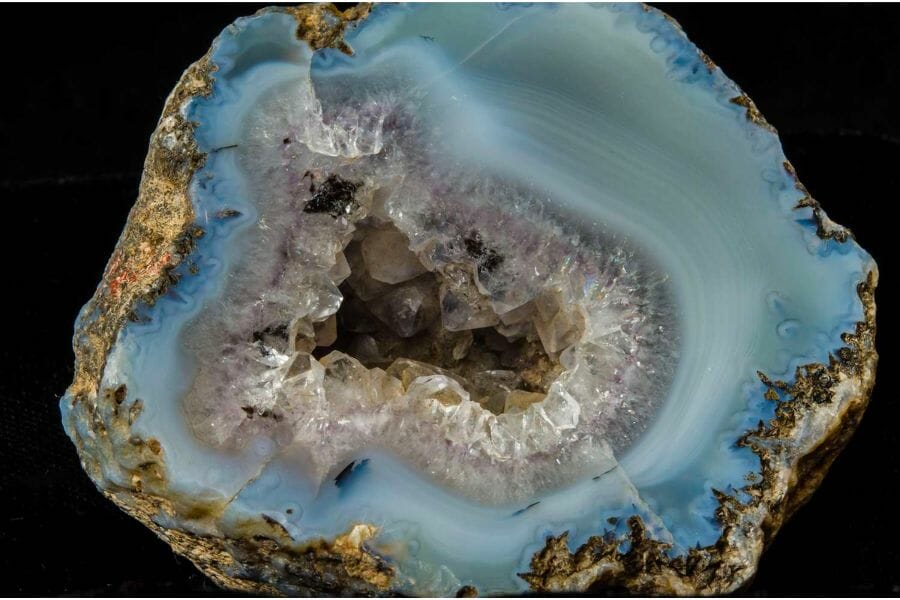 Geodes are hollow rocks with an interior cavity that are lined with crystals. They form when mineral-rich water seeps into a pocket of air or gas within a rock and then slowly evaporates, leaving behind a cavity that fills with crystals over time. They can vary in size, shape, and crystal formations, and can be found in many parts of the world.
Geodes are often formed in volcanic rocks or sedimentary rocks like limestone. While their outer surfaces contain interesting textures and patterns, once you open them up, you can find stunning interiors of crystals in different colors and kinds, which determine the value of a geode. That's why they have been prized for thousands of years!
Here's a quick and easy guide to help you answer the question, "what do geodes look like"? You might refer to it more than once during your geode hunt!
How We Found The Best Geode Locations in Louisiana
When it comes to choosing the best options for finding Louisiana geodes there are plenty of things we consider. Many of the best locations are closely guarded secrets which can make it really difficult for more casual geode hunters to find success. The key factors in our recommendations are:
The deep experience and understanding of our team about the area
Recommendations from local groups and clubs
How easy it is to get the a particular location
Safety and potential hazards when collecting
Weighing private and public locations
The ability for both experienced and novice geode enthusiasts to find great samples
With these factors in mind we've been able to put together a fantastic list that just about anyone can use!

The Best Places To Find Geodes in Louisiana
Louisiana is home to some of the best spots to mine gems, but searching for naturally occurring geodes here will be incredibly challenging. Compared to some of its nearby states, Louisiana doesn't have much geode reserves. To date, there's no known area here where you can find them naturally.
This doesn't mean, though, that you can't have your rockhound treat here. In fact, we found some pretty awesome places where you can find rocks and gems that are just as beautiful as geodes. We also included a few recommendations of sites from nearby states where you can find geodes. Are you ready?
Always Confirm Access and Collection Rules!
Before heading out to any of the locations on our list you need to confirm access requirements and collection rules for both public and private locations.
These requirements are subject to change without notice and may differ from what we state below.
Always get updated information directly from the source ahead of time to ensure responsible rockhounding.
Located in the northwestern part of our state, Ouachita River runs for about 605 miles through Arkansas and Louisiana. It's known for its clear, calm waters, and beautiful scenery. The terrain along the river is pretty diverse, with everything from rocky bluffs to sandy beaches.
Ouachita River's geology is also interesting, with layers of sedimentary rock and even some small caves and formations. Not only is it a great site to find interesting rocks and gems, it's also a sweet spot for fishing, kayaking, or just hanging out on the shore with a picnic lunch.
You can easily access the river by car or boat and there are plenty of public access points along its banks. But before you plan your trip, make sure you checkout the updated collecting guidelines in Louisiana first.
Where we found geode-like formations
You can find some of the best samples of Agates in our state if you explore the gravels of Ouachita River in Ouachita Parish, West Monroe.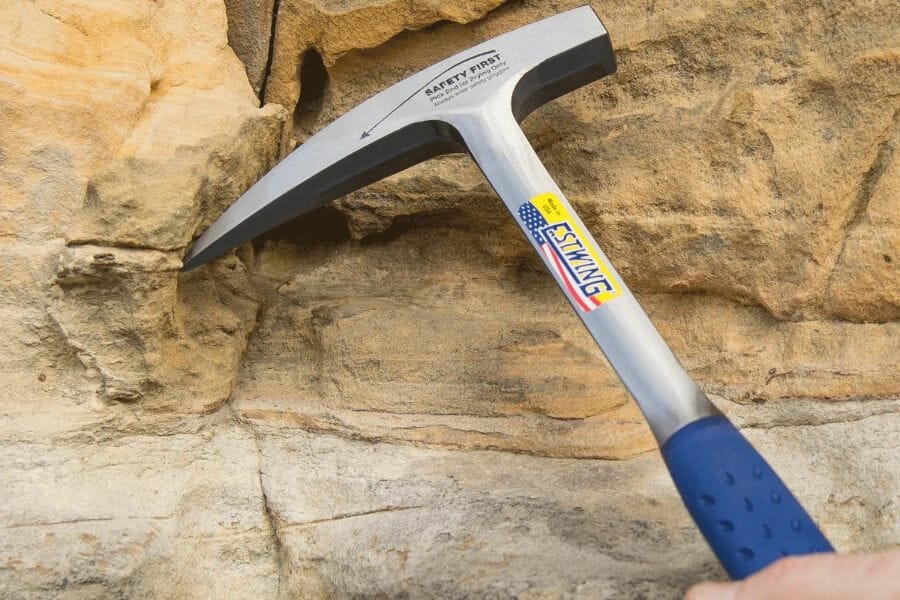 The tools every geode hunter will need
When you're out looking for geodes having the right tools for the job is very important. You don't need a lot for most trips but there are a handful that are critical and will make your life a lot easier.
We get asked a lot about the equipment we use. Over the years we've found a handful of tools that we recommend to both new and experienced geode hunters which we outline in great detail in our complete rockhounding tools and kit guide. These are quality options that also happen to be relatively inexpensive.
Below are the basic tools that make your life so much easier and save you a ton of time. Check out the full guide to see everything we recommend bringing. One quick note, as an Amazon Associate I earn from qualifying purchases but we try very hard to only recommend gear we would use ourselves and often recommend brands you can't find on Amazon.
At a minimum you should have:
1 - Sturdy rock hammer: The Estwing Rock Pick is our standard
2 - Rugged chisels: Try Kendo' 3-piece Chisel Set
3 - Compact shovel: The Koleiya 28-inch shovel works well
4 - Rock screen pan: The Wazakura Soil Sieve Set fits the bill
5 - Eye protection: DeWalt Safety Glasses are cheap and comfortable
6 - Head protection: Malta's Safety Helmet has been our go-to
7 - Jewelers lens with at least 20x magnification: Jarlink's Jewelers Loop is perfect
The geode-finding books that we use most
There are also a few books that have been extremely helpful in the search for gems. These books have great recommendations and tips:
National Audubon Society Field Guide to Rocks and Minerals: North America 
Southeast Treasure Hunter's Gem & Mineral Guide 
Earth Treasures: The Southeastern Quadrant 
We provide links to find these tools on Amazon but some can also be found at your local hardware stores. For more recommendations check out the link to our full tool guide above.
Leesville is a small town located in the central part of our state, not too far from Fort Polk. It's surrounded by some of the most beautiful natural scenery you'll ever lay your eyes on. The town itself is situated on rolling hills, and there are lots of forests and lakes nearby to explore.
The hills and valleys of Leesville make for some great hiking, and there are lots of creeks and rivers to fish in. The area also has lots of limestone formations and some cool caves to explore.
It's easy to get here by car, and there are a few small airports nearby if you're flying in from out of town.Whether you're into rockhounding, outdoor activities, or just want to relax and soak up the local vibe, Leesville is definitely worth a visit.
Where we found geode-like formations
The sought-after Louisiana Opal can be found on the east as far as the Red River, west as far as the Sabine River, north as far as Shreveport, and in the outcrops of Catahoula Sandstone in Leesville.
Amite River is located in the southeastern part of our state. It runs for about 117 miles through Louisiana and Mississippi, and is a popular spot for fishing, kayaking, and other outdoor activities.
The terrain along the river is diverse, with everything from rocky rapids to sandy beaches. It has interesting layers of sedimentary rock and some cool limestone formations. Apart from its astounding geology, this place also boasts of diverse wildlife.
The best way to go here is by car, as there are plenty of public access points along the river banks. If you're looking for a fun, easy-going adventure finding beautiful rocks and gems in Louisiana, Amite River should definitely be on your list!
Where we found geode-like formations
You can find beautiful specimens of Agate in Amite River if you explore its banks. You can also stretch your exploration to the east in the river gravel pits of the Tangipahoa, Bogue Chitto, and pearl rivers.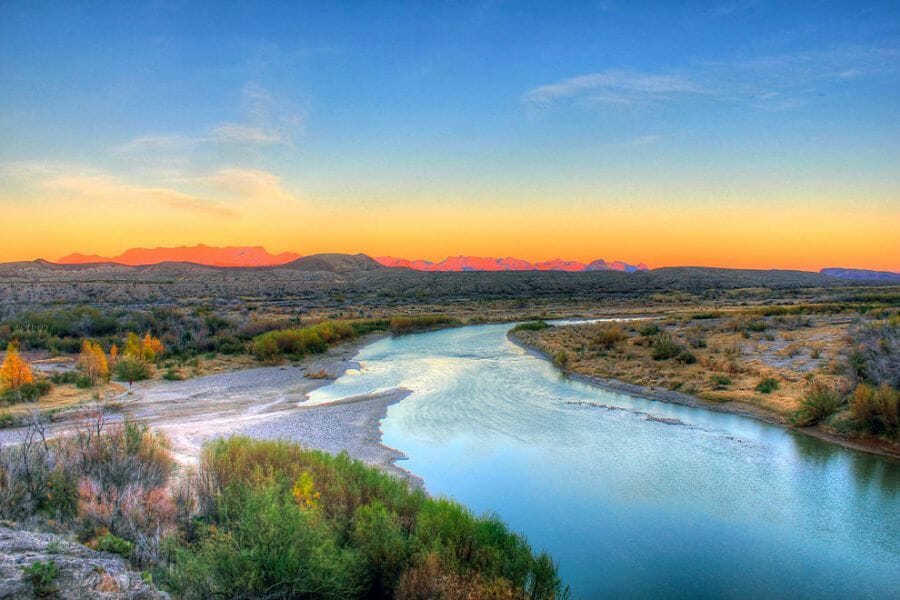 If you really want to get your hands on geodes in their natural environment, we recommend exploring Texas where there are great sites to find geodes. Rio Grande River is among the best places we can recommend to you. It's a massive river that runs along the southern border of Texas, separating it from Mexico. Surrounded by some of the most beautiful scenery in the state, it's a key source of water for both the United States and Mexico.
The terrain along the Rio Grande is pretty diverse, with everything from rugged canyons to sandy beaches. It has layers of volcanic rock and sedimentary formations— the perfect spots to find geodes!
Getting here is easy by car, and there are plenty of public access points along the river's banks. However you plan on getting here, we can assure you that Rio Grande River won't disappoint you!
Where we found geodes in Rio Grande River
When you visit here, make sure to explore the banks of the river and its gravel beds if you want to find geodes.
Another great place to find geodes in Texas is the Little Lucy Creek, a hidden gem that runs through the rolling hills of central Texas. Its geography is pretty unique with steep cliffs and rocky outcroppings lining its banks. Its terrain can be a bit rough in some spots, which adds more character to it. It also has lots of limestone formations and other interesting rock formations.
Getting to Little Lucy Creek can be a bit tricky, as there aren't many roads that lead directly to it. But if you're up for a bit of an adventure, it's definitely worth the effort. There are plenty of trails and access points along the creek, and you can spend hours exploring the beautiful landscape.
Where we found geodes in Little Lucy Creek
To find geodes here, you can search for sedimentary rocks containing them at Little Lucy Creek bed and banks, as well as at its nearby hills and outcroppings.
Common Louisiana Geode-Hunting Questions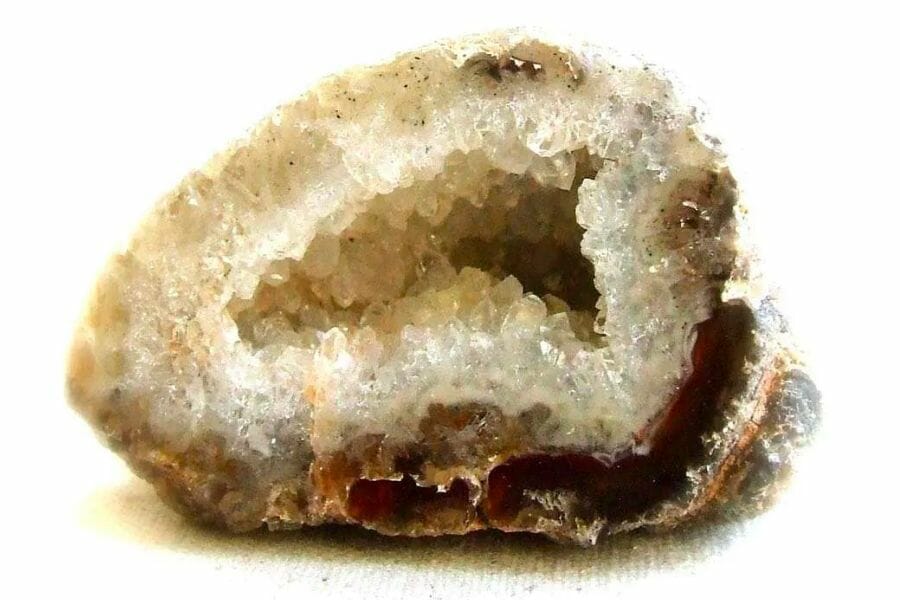 In this section, we'll answer some of the most commonly asked questions when it comes to finding geodes in Louisiana:
Where can you find amethyst geodes in Louisiana?
Unfortunately, amethyst geodes don't naturally occur in Louisiana. But if you want to see, touch, and even take home one from our state, you're sure to find them in some local rocks and gems shops here. Take a look at our list of some of the best local stores below.
Is it illegal to collect geodes in Louisiana?
It's legal to collect geodes in Louisiana for as long as you follow our local laws concerning it. Make sure to also double check any specific collecting regulations based on the type of land you will explore here. For example, if you're visiting a private land, make sure you obtain the permission of the owner first before doing any serious exploration.
The Best Places To Buy Geodes In Louisiana
Since geodes don't naturally occur in Louisiana, the only sure way you can take home one from here is to buy them from the local rocks and gems shops. Below is a list of these stores so you can be guided on which one to visit:
Cajun Classic Rocks and Minerals LLC – 2317 LA-308, Raceland, LA 70394
Amazon – You'll find here some great options for geodes and even whole kits to crack them open.
Nola Rockz LLC – 8725 Oak St, New Orleans, LA 70118
Heaven On Earth – 108 Rena Dr, Lafayette, LA 70503
Peace Unearthed – 209 Bayou Gardens Blvd Suite Q, Houma, LA 70364
Coyote Moon Crystals & Gifts – 711 Jefferson Hwy Suite 9, Baton Rouge, LA 70806
Tears of Amethyst Crystals – 311 Summerfield Loop N, Pearl River, LA 70452
Additional places to find geodes in nearby states
Check out our guides for nearby states if you've already tried all of our suggestions above or if you're planning a trip outside of the state:
If you have any recommendations for our list please leave a comment below!