In Arizona, the landscape is as diverse as the rocks and minerals that hide beneath its surface. If you're a rockhound or simply have an affinity for unique, earthy treasures, our state is the right place for you!
With its vast desert regions, towering mountain ranges, and winding canyons, Arizona is a veritable playground for rock enthusiasts. From the iconic Petrified Forest National Park to the rugged Superstition Mountains, our state's diversity provides the perfect conditions for a wide variety of rocks and minerals to form.
Once you visit Arizona's rockhounding sites, you'll instantly realize that the real joy of finding rocks and minerals lies in the thrill of the hunt. With each turn of the shovel or crack of a rock, you never know what extraordinary geological wonder will be revealed. So let's get moving and prepare for a rockhounding adventure of a lifetime!
How We Found The Best Places For Rockhounding in Arizona
We spent a lot of time putting together the list of which of the many options for Arizona rockhounding we were going to recommend. We wanted to have a nice variety of locations for experienced and novice rockhounds in a variety of settings. Here are the main factors we used when determining the recommendations we set out :
The extensive local experience and understanding of our team
Input from multiple local rockhounds and rockhound groups
The accessibility of the various locations
Safety and potential hazards when collecting
Private and public locations
A desire to include locations for both experienced rockhounds and those who are just starting out
Using these weights we think we've put together the best list out there for those who love finding new rocks, gems, and minerals for our collections!

What You Can Find Rockhounding In Arizona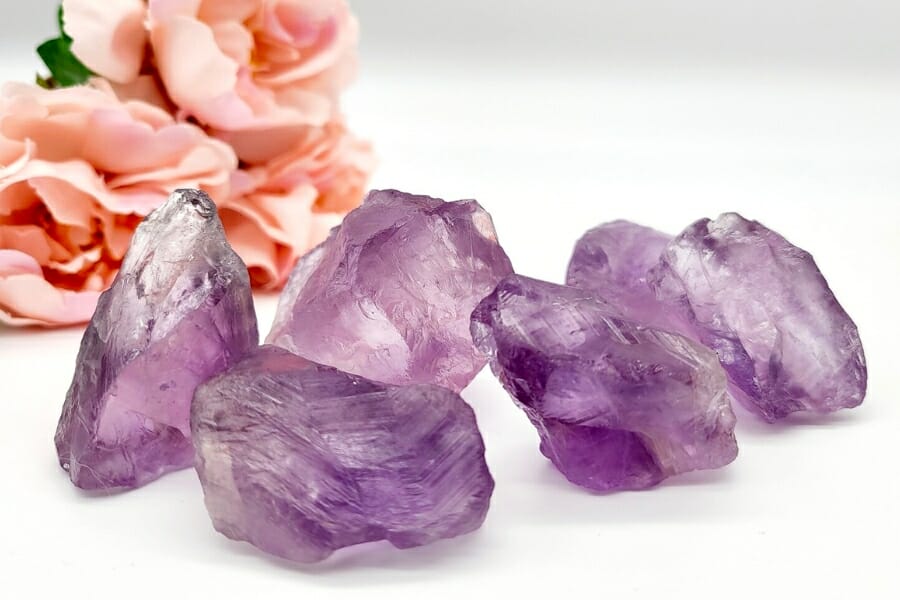 Arizona's diverse geological makeup has some of the most captivating array of rocks and minerals. From vast desert regions to majestic mountain ranges, its terrain provides the perfect canvas for rockhounds to uncover nature's hidden gems. Below is a list of some of our state's most sought-after natural treasures:
Rare rocks and minerals found in Arizona
Apache Tears
Turquoise
Wulfenite
More common desirable rocks, minerals, and gems found here
In-depth guides to finding specific types of rocks in Arizona
We've created several guides to help you find specific types of rocks and minerals. If you're looking for them, better check these guides out:
You can also find our full guide to rockhounding near you which has over 3,000 sites around the country. Continue reading here for some more in-depth information on the rockhounding opportunities Arizona has to offer.
The Best Places To Find Rocks and Minerals in Arizona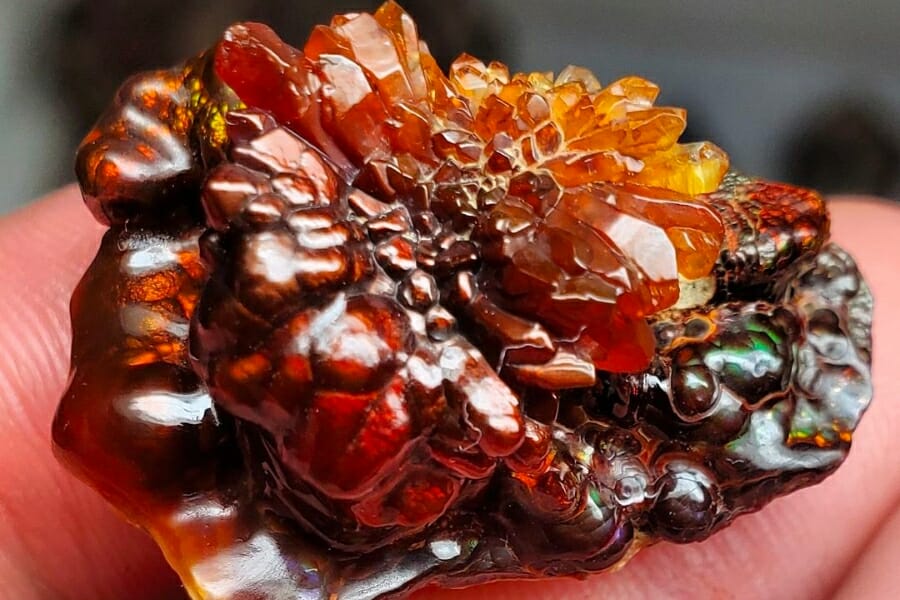 As a rockhounding paradise that abounds with incredible sites to explore, it can be hard to choose the best ones to visit in Arizona. So we did the hard work for you and selected the most amazing rockhounding sites here based on our experience, research, and recommendations by other rockhounds.
Always Confirm Access and Collection Rules!
Before heading out to any of the locations on our list you need to confirm access requirements and collection rules for both public and private locations.
These requirements are subject to change without notice and may differ from what we state below.
Always get updated information directly from the source ahead of time to ensure responsible rockhounding.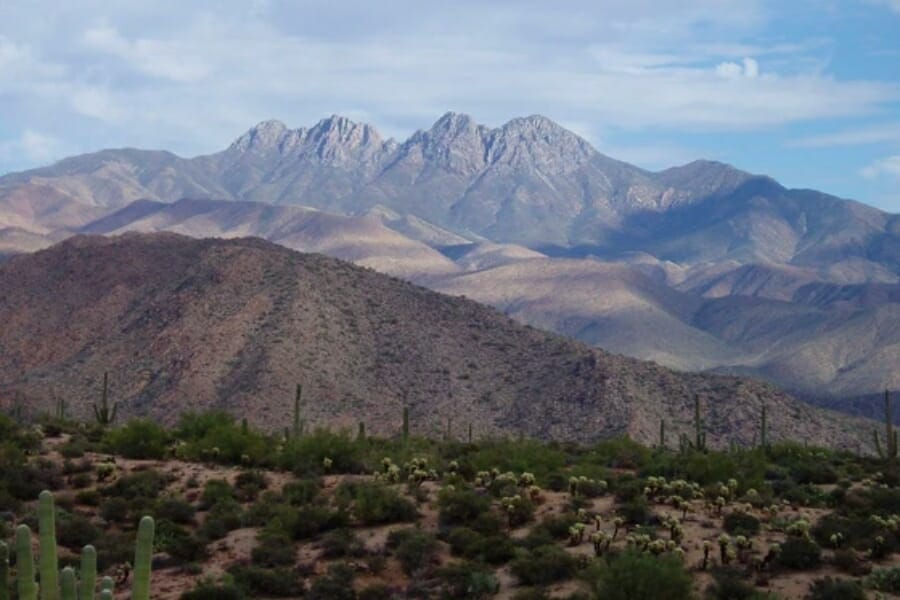 Located in the Mazatzal Mountains, Four Peaks is a legendary rockhounding site that beckons enthusiasts from far and wide. These majestic peaks are renowned for their Amethyst deposits, making it a prime location for those in search of stunning purple crystals.
What sets Four Peaks apart is the exceptional quality of its Amethyst, known as the "Four Peaks Amethyst". Its deep and vibrant purple color, combined with its clarity and luster, makes Four Peaks Amethyst highly coveted among collectors.
Rockhounding in this amazing site offers a thrilling adventure amidst breathtaking natural beauty. Accessing the area requires a rugged journey, whether by off-road vehicle, hiking, or even helicopter, as the peaks are isolated and stand tall at an elevation of over 7,000 feet.
What you can find there
You can find high-quality Amethyst gems if you search in the loose dirt west of base of the second peak from the south of Four Peaks.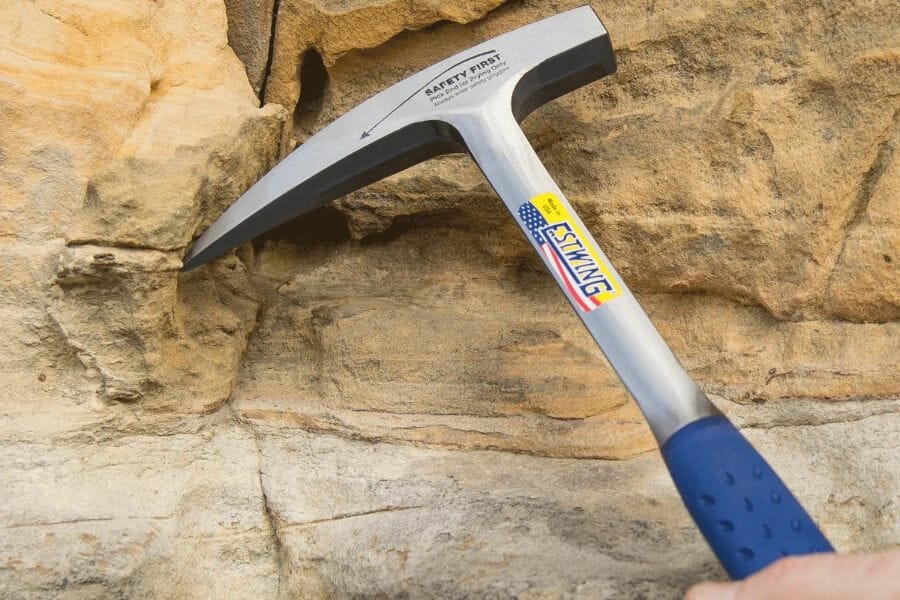 The tools every rockhound will need
When you're out looking for rocks and minerals having the right tools for the job is really going to make or break your success. You don't need a lot for most trips but there are a handful that are critical and will make your life a lot easier.
We get asked a lot about the equipment we use. Over the years we've found a handful of tools that we recommend to both new and experienced rockhounds which we outline in great detail in our complete rockhounding tools and kit guide. These are quality options that also happen to be relatively inexpensive.
Below are the basic tools that make your life so much easier and save you a ton of time. Check out the full guide to see everything we recommend bringing. At a minimum you should have:
1 - Sturdy rock hammer: The Estwing Rock Pick is our standard
2 - Rugged chisels: Try Kendo' 3-piece Chisel Set
3 - Compact shovel: The Koleiya 28-inch shovel works well
4 - Rock screen pan: The Wazakura Soil Sieve Set fits the bill
5 - Eye protection: DeWalt Safety Glasses are cheap and comfortable
6 - Head protection: Malta's Safety Helmet has been our go-to
7 - Jewelers lens with at least 20x magnification: Jarlink's Jewelers Loop is perfect
The rockhounding books that we use most
There are also a few books that have been extremely helpful in the search for gems. These books have great recommendations and tips:
National Audubon Society Field Guide to Rocks and Minerals: North America 
Southwest Treasure Hunter's Gem & Mineral Guide 
Earth Treasures: The Southwestern Quadrant 
We provide links to find these tools on Amazon but some can also be found at your local hardware stores. For more recommendations check out the link to our full tool guide above.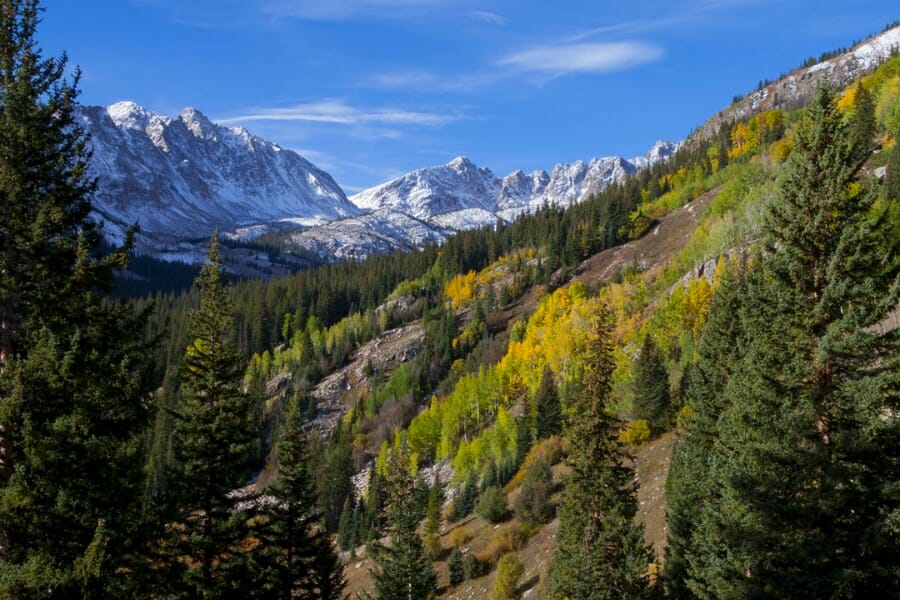 Meadow Creek is a scenic place that's nestled in the stunning landscapes of our state. It offers a plethora of rocks and minerals, putting it in our list of amazing places for rockhounding in Arizona.
The area's diverse geology provides an abundance of different specimens to explore. Its tranquil surroundings, coupled with the excitement of finding these natural wonders, make Meadow Creek an ideal destination for rockhounds of all skill levels. You can immerse yourself in nature while indulging your passion for rocks and minerals, creating unforgettable memories while adding to your collection.
What you can find there
When you explore here, you can find stunning specimens of Fire Agate, Grape Agate, Chalcedony, and Jasper.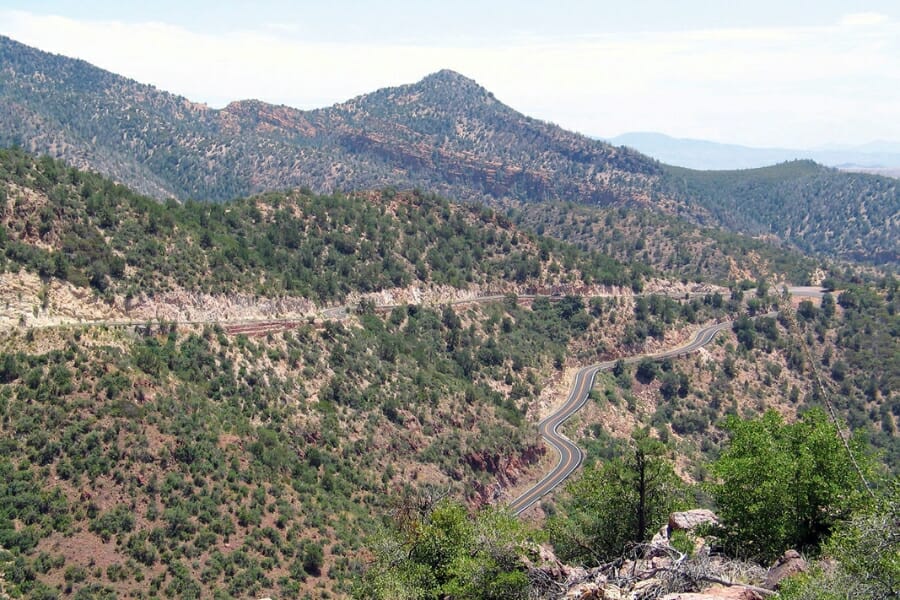 Also known as U.S. Route 191, Coronado Trail is an iconic scenic byway that traverses through the majestic landscapes of our state. While primarily renowned for its stunning vistas and picturesque views, this trail also offers an opportunity for rockhounding enthusiasts to indulge in their passion.
The rugged terrain and diverse geological formations along the Coronado Trail provide a rich hunting ground for rocks, minerals, and fossils. It passes through various geological zones, including volcanic regions, sedimentary formations, and areas rich in mineral deposits.
When you get here, you can explore mountainsides, creek beds, and rocky outcrops along the way to search for treasures hidden within the diverse rock formations.
What you can find there
If you explore the Coronado Trail, you can find amazing specimens of Chrysocolla and Turquoise.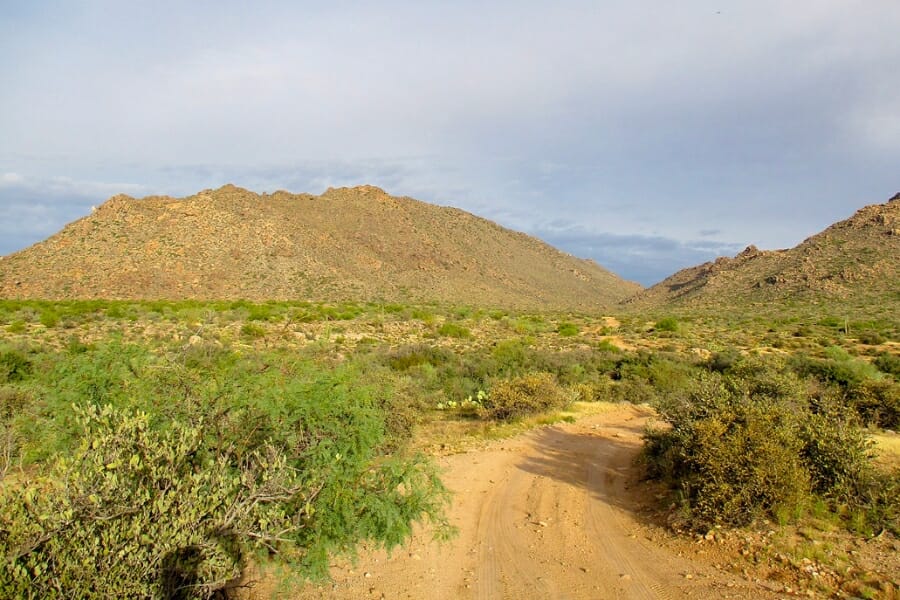 Date Creek Mountain is a hidden gem for rockhounding enthusiasts seeking a secluded and rewarding experience. This mountainous region offers a rich variety of rocks, minerals, and fossils. Date Creek Mountain provides an ideal backdrop for rockhounding adventures, with its rugged terrain and diverse geological formations.
Rockhounding here offers a unique opportunity to explore an area that has been shaped by millions of years of geological processes. The mountain is known for its diverse mineralogy. Fossil hunters will also find an abundance of marine fossils, ammonites, and other ancient remnants, providing a fascinating glimpse into prehistoric times.
The serenity and solitude of Date Creek Mountain, combined with the thrill of uncovering beautiful specimens, make it a truly captivating rockhounding site.
What you can find there
This place abounds in stunning specimens of Agate, Garnet, Jasper, Limonite, and Quartz crystals.
Cave Creek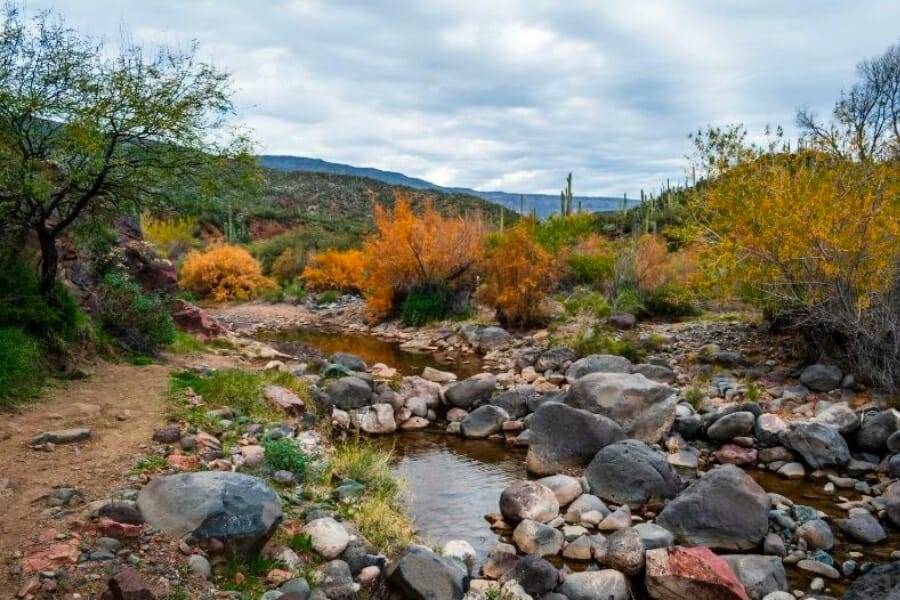 Cave Creek, located in Maricopa County, is a picturesque area that offers a wealth of opportunities to explore and discover a variety of rocks, minerals, and crystals. It's renowned for its diverse geology, ranging from ancient volcanic formations to sedimentary rock formations, making it an ideal location for rockhounding adventures.
The creek is surrounded by stunning landscapes, including the Tonto National Forest and Cave Creek Regional Park. One of the standout features of Cave Creek is the abundance of quartz crystals that can be found in the area.
What's even better is that Cave Creek provides a fun and accessible rockhounding experience for all skill levels, making it a popular site for families and hobbyists. The creek bed can be easily accessed, and the rocky terrain makes it easy to spot interesting specimens.
What you can find there
You can find beautiful and precious samples of Agate, Chalcocite, Gold, Jasper, Quartz, and Tetrahedrite when you get here.
Our Other Favorite Spots Around Arizona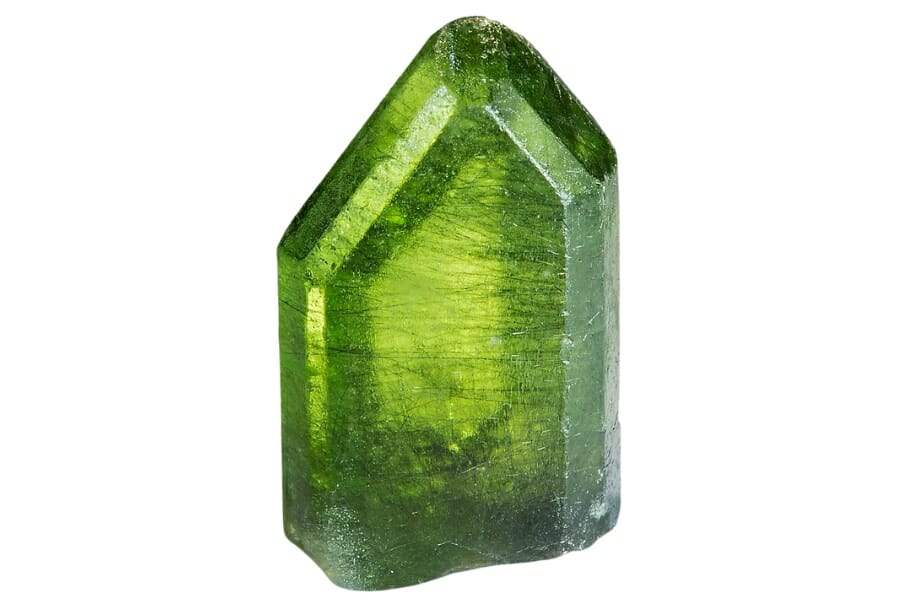 Aside from what we consider as top of our list when it comes to the amazing Arizona rockhounding sites, there are many other options of places that you can explore for your next finds. We've arranged them by region below so you can easily refer to this list when creating your itinerary of your visit here.
Rockhounding sites in Northern Arizona
Northern Arizona is a haven for rockhounding enthusiasts, with its diverse geology and picturesque landscapes that showcase a wealth of fascinating rocks and minerals. It's home to several counties that offer incredible opportunities for rockhounding adventures.
| | |
| --- | --- |
| Location | Minerals & Rocks |
| Northward in and along Tanner Wash | Petrified Wood |
| Peridot Ridge | Peridot |
| South slopes of Humphreys Peak | Riebeckite |
| Grandview Mine | Cyanotrichite |
| Rogers Draw to Sand Creek | Agate, Jasper, Petrified Wood |
| Oraibi Wash | Agate, Chalcedony, Jasper, Petrified Wood |
| Petrified Forest National Park | Petrified Wood, Pyrite |
Rockhounding sites in Southern Arizona
Southern Arizona beckons rockhounds with its diverse landscapes and rich geological heritage. Its richness in natural wonders combined with its stunning scenery make it an enticing destination if you're seeking adventure and the thrill of unearthing nature's hidden treasures.
| | |
| --- | --- |
| Location | Minerals & Rocks |
| New Cornelia Open Pit | Anhydrite, Azurite, Chrysocolla, Copper, Malachite, Pyrite, Shattuckite |
| Mission Mine | Copper, Selenite |
| Glove Mine | Wulfenite |
| Flux Mine | Cerrusite |
| Copper Queen Mine | Aurichalcite, Azurite, Chrysocolla, Malachite |
| Turquoise Ridge | Kaolin, Limonite, Quartzite, Sericite, Turquoise |
Rockhounding sites in Eastern Arizona
Eastern Arizona is a rugged and picturesque region that is a paradise for rockhounds, offering a diversity of terrain and mineral deposits. This region is home to several counties that provide rockhounding enthusiasts with plenty of opportunities to discover unique specimens.
| | |
| --- | --- |
| Location | Minerals & Rocks |
| Apache National Forest | Agate (Blue), Carnelian |
| Mulligan Peak | Agate (Purple) |
| Manganese Blue Mine | Azurite, Brochantite, Chrysocolla, Malachite |
| South slopes of Quartzite Mountain, Coastal Peak, and Limestone Mountain | Garnet (Andradite and Pyrope) |
| Collecting area on US-666 in Solomon | Agate (Red, Moss), Chalcedony, Apache Tears |
Rockhounding sites in Western Arizona
Western Arizona is a captivating region that offers a wealth of opportunities for rockhounding enthusiasts. With its unique geological formations and desert landscapes, this area is a treasure trove for those seeking remarkable rocks and minerals.
| | |
| --- | --- |
| Location | Minerals & Rocks |
| Slopes of Ithaca Peak | Turquoise |
| Black Canyon mouth | Chalcedony, Chert, Jasper, Obsidian |
| Lake Mead shores | Agate, Chalcedony |
| Tenmile Wash | Agate (Moss, Plume), Jasper |
| Castle Dome Wash | Witherite |
| Hamburg Mine | Proustite, Wulfenite |
| Basin in Quartzsite | Lazulite, Pyrophyllite |
Rockhounding sites in Central Arizona
Central Arizona is a rockhound's paradise, offering a rich blend of stunning landscapes and a variety of fascinating rocks and minerals to discover. This region is brimming with geological wonders, attracting rockhounding enthusiasts from far and wide.
| | |
| --- | --- |
| Location | Minerals & Rocks |
| Verde River Valley | Glauberite, Halite, Thenardite |
| Santa Maria River | Jasper |
| Apache Mine | Chrysocolla, Hematite, Vanadinite |
| Ox Bow Mine and Summit Mine | Dioptase |
| Harcuvar Mountains | Chalcedony, Apache Tears |
| Valley near Saguaro River in Fort McDowell | Agate, Pyrite, Quartz |
| Mammoth-St. Anthony Mine | Caledonite, Cerrusite, Crocoite, Descloizite, Dioptase, Linarite, Mottramite, Vanadinite, Willemite, Wulfenite |
| Ray area mines | Copper, Cuprite |
Where To Find Turquoise In Arizona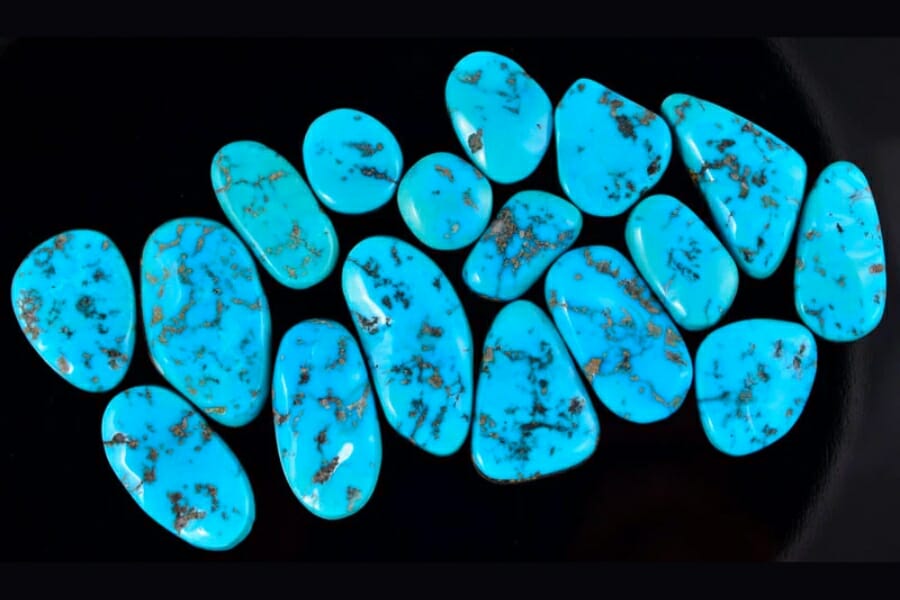 Turquoise is a captivating gemstone highly valued for its stunning blue and green hues and historical and cultural significance. It's a hydrated phosphate mineral that forms in dry, arid regions, where copper-rich water interacts with aluminum and phosphorous. It has been cherished for thousands of years and holds a special place in the jewelry and art industries.
Turquoise found in Arizona is particularly renowned for its exceptional quality and beauty. Our state has some of the world's finest turquoise deposits, which often exhibits a vibrant blue color with varying matrix patterns, ranging from web-like veins to intricate spiderweb patterns.
Sleeping Beauty Mine is our favorite place to look for Turquoise
Sleeping Beauty Mine is an iconic destination for those seeking high-quality turquoise. This historic mine has produced some of the finest turquoise in the world, renowned for its vibrant blue color and remarkable clarity. Its specimens are highly sought after by jewelry designers and collectors due to its exceptional beauty and desirability.
What sets the Sleeping Beauty Mine apart is the consistent quality of its turquoise. The stones are known for their intense blue hues, devoid of any matrix or impurities, making them highly prized for jewelry-making. The mine's production has contributed to the popularity of Arizona turquoise on a global scale.
Other good options to find Turquoise
Old Tiffany Turquoise Mine in Turquoise Mountain
Cerbat Range
Mineral Park
True Friend and Silver Mom mines
Castle Dome Mountains, area of Middle Mountains
Public Rockhounding Options For Kids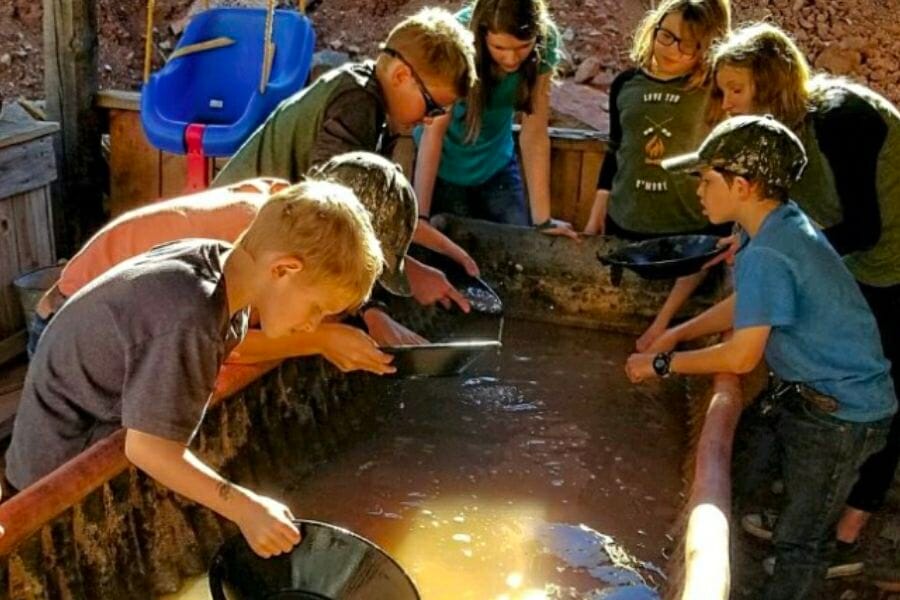 Despite having abundant rockhounding spots, some Arizona rockhounding sites can be challenging for kids due to rugged terrains or difficult access.
The good news is that there are also several family-friendly rockhounding spots here that provide a perfect opportunity to get children interested in the hobby. They offer a more accessible and enjoyable experience for young rockhounds, allowing them to actively participate and discover the wonders of the Earth's treasures.
Arizona Rockhounding Clubs
Rockhounding clubs are a fantastic resource for both newcomers and experienced collectors in the world of rockhounding. Joining one provides a multitude of benefits and opportunities to connect with fellow enthusiasts who share the same passion.
In Arizona, joining a rockhounding club is advantageous due to its abundant rockhounding opportunities. Rockhounding clubs here organize field trips to various locations, ensuring members can explore diverse landscapes and uncover unique specimens. They also often have access to exclusive dig sites and arrangements with landowners, providing access to areas that may not be open to the general public.
Rockhounding clubs in Arizona worth checking out
Arizona Rockhounding Laws And Regulations
Rockhounding and collecting rocks and minerals is legal in Arizona. However, it's important to be aware of and adhere to all local and state laws that exist to protect the environment, preserve important geological sites, and ensure sustainable rockhounding practices.
The Arizona Department of Mines and Mineral Resources (ADMMR) provides valuable resources and guidelines for rockhounds, including information on permitted collection sites, regulations, and best practices. They aim to strike a balance between promoting rockhounding as a recreational activity and safeguarding Arizona's geological heritage.
The Best Rock And Mineral Shops In Arizona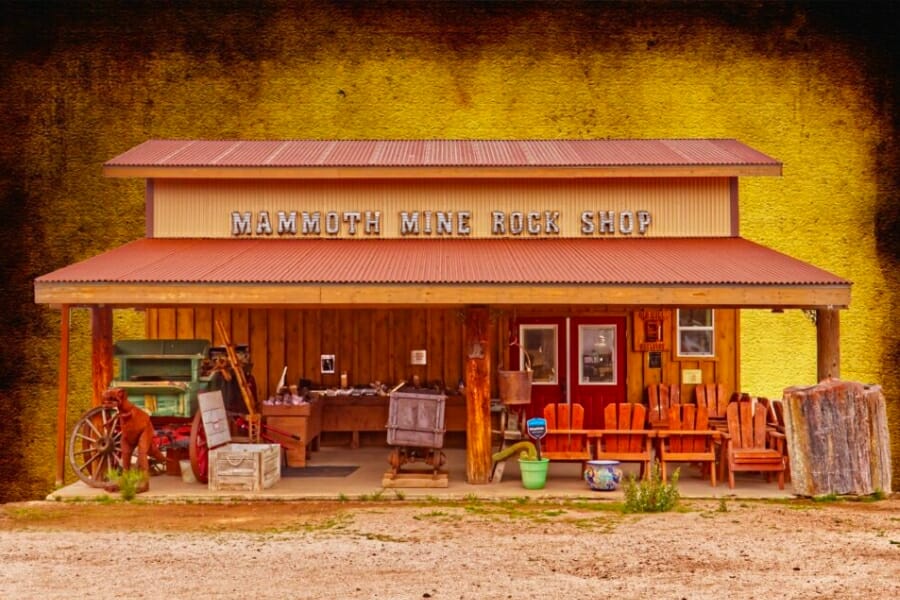 While Arizona is a popular rockhounding state, finding specific rocks, minerals, and gems to add to your collection can still be a daunting task. Good thing it's also home to numerous specialty shops and dealers that cater to rock and crystal enthusiasts.
Here are some of our recommendations of awesome rocks and minerals shops that can help you easily expand your collection with a diverse range of high-quality specimens.
Additional Rockhounding Places In Nearby States
If you want to extend your rockhounding adventure to nearby states, check out the following guides that we prepared for you:
If you have any recommendations that we haven't covered yet, please leave them in the comments below!