Geodes are some of the world's most amazing wonders, but they're also some of the most challenging ones to find. In Ohio, in particular, they're are not exactly common sight. But if you're planning to discover your own geodes here, fret not because we did the hard work and know all the places where you can find them.
Whether you're looking for geodes because you love the thrill of the chase or you're planning to add it to your wonderful collection, here are the confirmed places you can check out here.
What Are Ohio Geodes?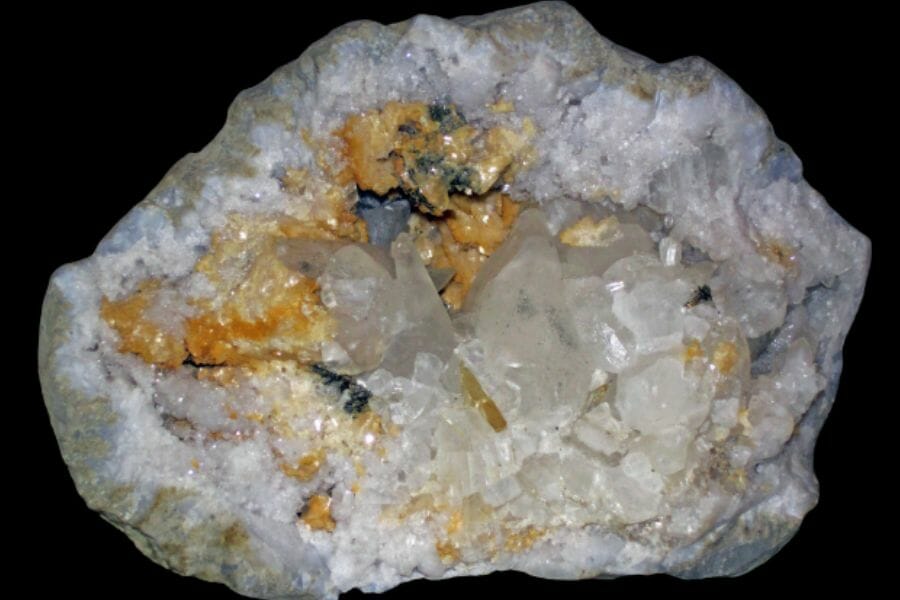 Geodes are spherical rocks formed by mineral deposits that accumulate over time. These mineral deposits fill a cavity within the rock, creating a hollow center filled with crystals or layers of minerals. The unique geology of Ohio makes the formation of geodes possible!
Here's a quick and easy guide on how to identify unopened geodes to help you out.
Formed in a variety of locations including volcanic rocks, sedimentary rocks, and igneous rocks, geodes are often sought after by collectors and used for decorative purposes due to their unique appearance and the beautiful crystals inside. What's more, they can be found in a variety of colors, depending on the minerals present in the area where they were formed. Such fascinating wonders!
The Types Of Geodes Found In Ohio
The world abounds in different kinds of this natural wonder and the price of a geode depends on it. Here in Ohio, below are some of the ones you'll find:
Barite geodes
Calcite geodes
Celestite geodes
Dolomite geodes
Fluorite geodes
How We Found The Best Geode Locations in Ohio
When it comes to choosing the best options for finding Ohio geodes there are plenty of things we consider. Many of the best locations are closely guarded secrets which can make it really difficult for more casual geode hunters to find success. The key factors in our recommendations are:
The deep experience and understanding of our team about the area
Recommendations from local groups and clubs
How easy it is to get the a particular location
Safety and potential hazards when collecting
Weighing private and public locations
The ability for both experienced and novice geode enthusiasts to find great samples
With these factors in mind we've been able to put together a fantastic list that just about anyone can use!

The Best Places To Find Geodes in Ohio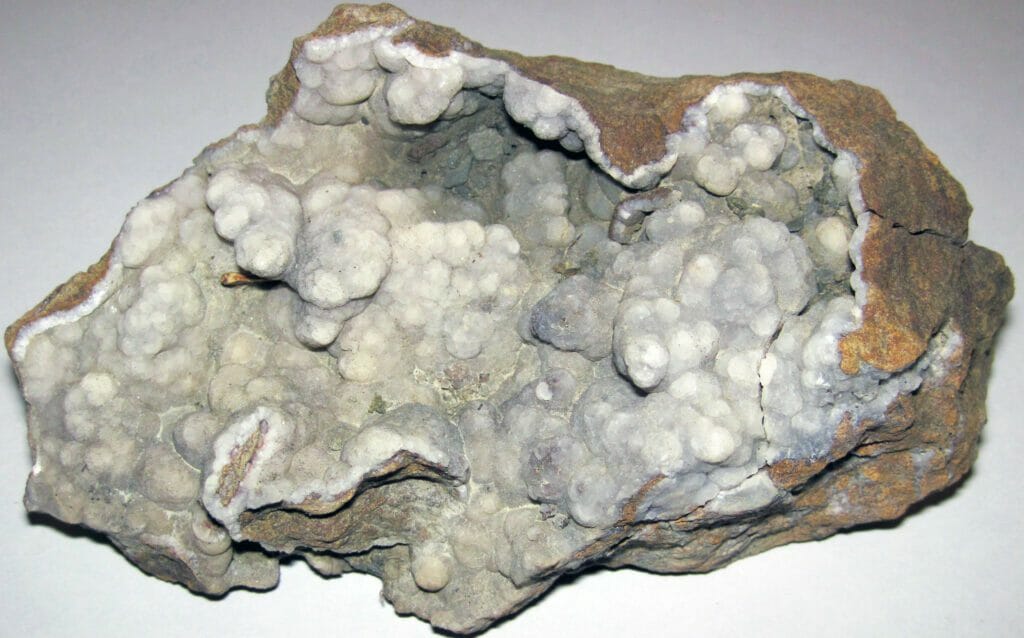 To help you in your search for geodes, we're sharing with you the confirmed places where you can find them here. While you might already be familiar with the great places to mine gems in Ohio, they don't necessarily have geodes in them, too. So while the places we will share here may not be well known, they are proven to be the best places to look for geodes here!
Always Confirm Access and Collection Rules!
Before heading out to any of the locations on our list you need to confirm access requirements and collection rules for both public and private locations.
These requirements are subject to change without notice and may differ from what we state below.
Always get updated information directly from the source ahead of time to ensure responsible rockhounding.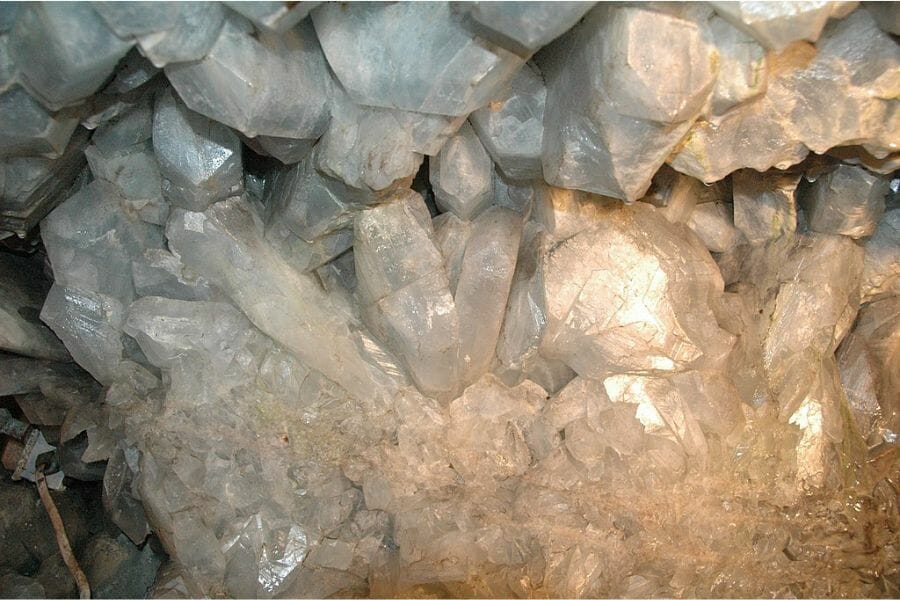 Known as the "world's largest geode," Crystal Cave is located about 40 feet under the earth's surface in Put-in-Bay, an island in Lake Erie. Its crystals were formed millions of years ago when the water table was higher and the cave was filled with water. Over time, minerals seeped in and created the crystal formations we see today. It's like a science experiment gone wild!
If you want to see for yourself this geode, you can ride the ferry from Port Clinton and take a short ride over to Put-in-Bay. From there, it was just a short walk to the cave entrance.
But before you bring any geode home, make sure to check first the updated guidelines from the State of Ohio.
Where we found geodes in Crystal Cave
Crystal Cave is home to the world's largest geode with gorgeous formations of celestite crystals. This place is so popular, with visitors going over to Ohio with the sole purpose of visiting it. The largest celestite in Crystal Cave is estimated to be 12,000 to 15,000 years old and measures three feet in width.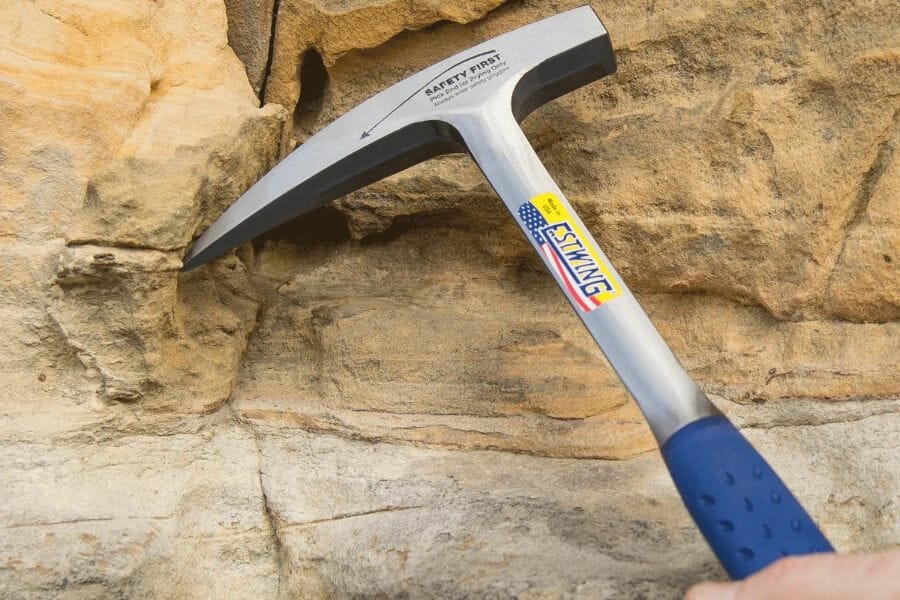 The tools every geode hunter will need
When you're out looking for geodes having the right tools for the job is very important. You don't need a lot for most trips but there are a handful that are critical and will make your life a lot easier.
We get asked a lot about the equipment we use. Over the years we've found a handful of tools that we recommend to both new and experienced geode hunters which we outline in great detail in our complete rockhounding tools and kit guide. These are quality options that also happen to be relatively inexpensive.
Below are the basic tools that make your life so much easier and save you a ton of time. Check out the full guide to see everything we recommend bringing. One quick note, as an Amazon Associate I earn from qualifying purchases but we try very hard to only recommend gear we would use ourselves and often recommend brands you can't find on Amazon.
At a minimum you should have:
1 - Sturdy rock hammer: The Estwing Rock Pick is our standard
2 - Rugged chisels: Try Kendo' 3-piece Chisel Set
3 - Compact shovel: The Koleiya 28-inch shovel works well
4 - Rock screen pan: The Wazakura Soil Sieve Set fits the bill
5 - Eye protection: DeWalt Safety Glasses are cheap and comfortable
6 - Head protection: Malta's Safety Helmet has been our go-to
7 - Jewelers lens with at least 20x magnification: Jarlink's Jewelers Loop is perfect
The geode-finding books that we use most
There are also a few books that have been extremely helpful in the search for gems. These books have great recommendations and tips:
National Audubon Society Field Guide to Rocks and Minerals: North America 
Northeast Treasure Hunter's Gem & Mineral Guide 
Earth Treasures: The Northeastern Quadrant 
We provide links to find these tools on Amazon but some can also be found at your local hardware stores. For more recommendations check out the link to our full tool guide above.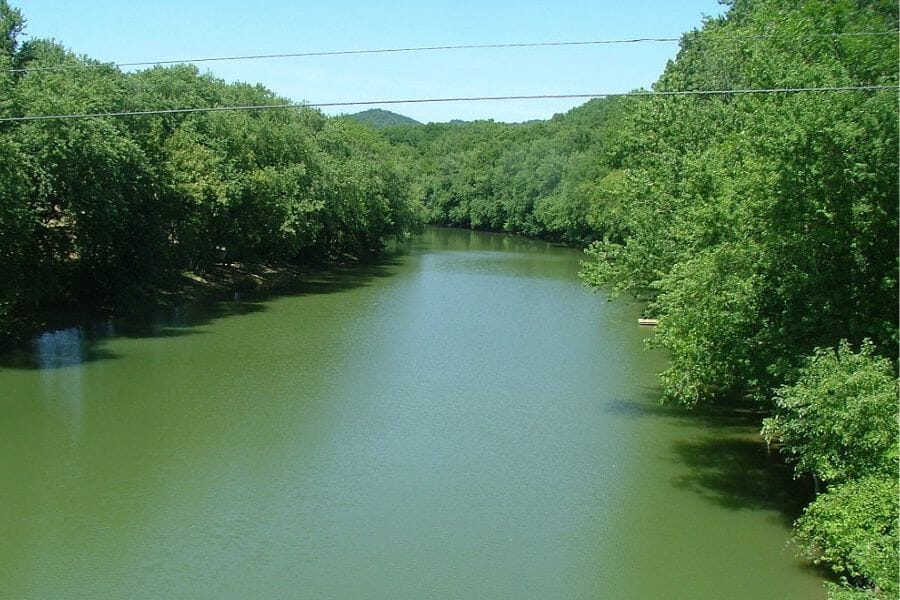 Adams County is located down in the southern part of our state. Its geography is super diverse, with rolling hills, lush forests, and even a few lakes and rivers scattered about. It's like nature's playground down here!
The terrain is pretty varied, too: everything is here from flat, open fields to steep, rocky cliffs. There are all kinds of unique rock formations and mineral deposits that you won't find anywhere else in Ohio.
To get here, you can take the highway down from Columbus or Cincinnati. If you're feeling adventurous, you can take the back roads and really soak up the scenery. Either way, there's no shortage of cool towns and attractions to check out here.
Where we found geodes in Adams County
Geodes can be found county wide here, but among the most well-known area where geodes abound is in the Serpent Mound Zinc District, which we will also discuss in more detail in this article.
Findlay Arch Mining District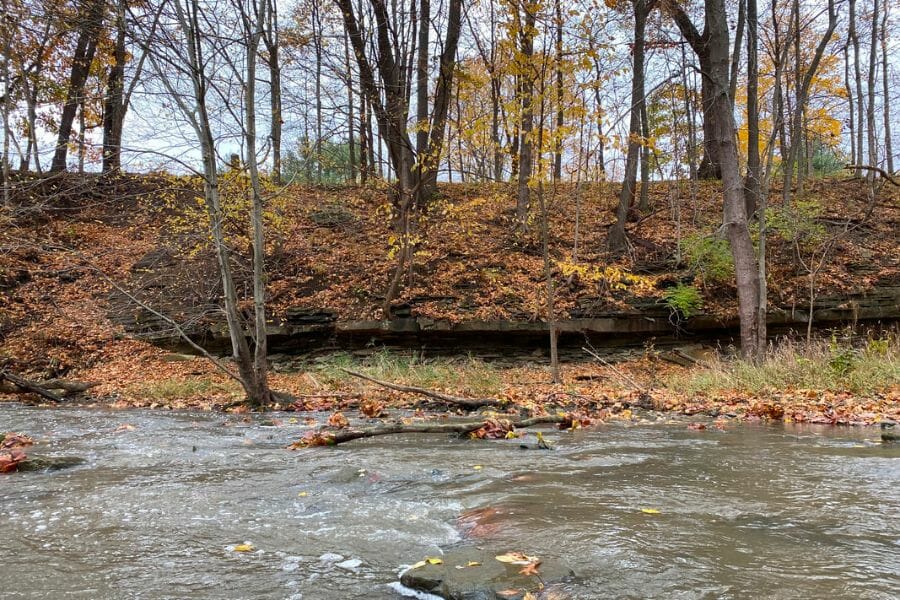 Findlay Arch Mining District is located in the northern part of our state and is known for its rich mineral deposits and unique geology. Its terrain is pretty rugged and hilly, with lots of twists and turns that can be a little challenging to navigate.
The area hasall kinds of different rock formations, mineral deposits, and, of course, geodes to check out. It's like a treasure hunt down here!
Visiting this place will require you to do a little bit of a hike. You can take the highway down from Toledo or Detroit or take the back roads if you're feeling adventurous. Whichever way you choose to go here, you'll find out that this area is totally worth checking out!
Where we found geodes in Findlay Arch Mining District
Geodes lined with calcite, celestite, dolomite, and fluorite can be found in private quarries here. There are also six localities in this district that are best known for its geodes deposits.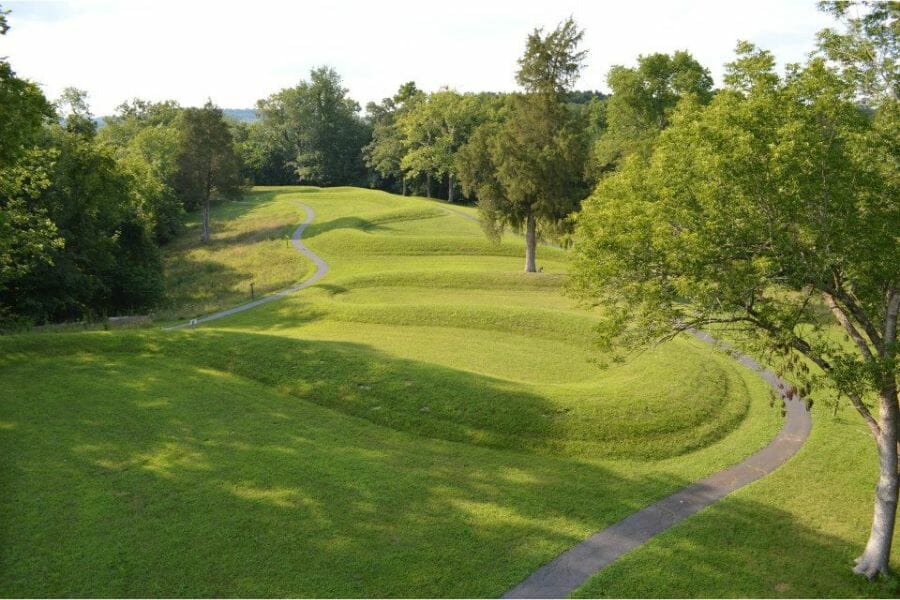 Serpent Mound Zinc District is located down in the southern part of our state. It's known for its giant, winding serpent-shaped earthwork. The area is pretty flat, with lots of fields and open spaces to explore. And while there are some gentle hills and a few stairs to climb, its terrain is easy to navigate.
This place boasts of having all kinds of unique rock formations and mineral deposits that you won't find anywhere else in the state.
To get here, you can take the highway down from Cincinnati or Columbus. You can also choose to take the back roads if you want to soak up the scenery on your journey here. Ready to visit?
Where we found geodes in Serpent Mound Zinc District
This place is a small area that's split between the Adams and Highlands County of our state. The best area here where you can find geodes is on the western edge of the mound structure.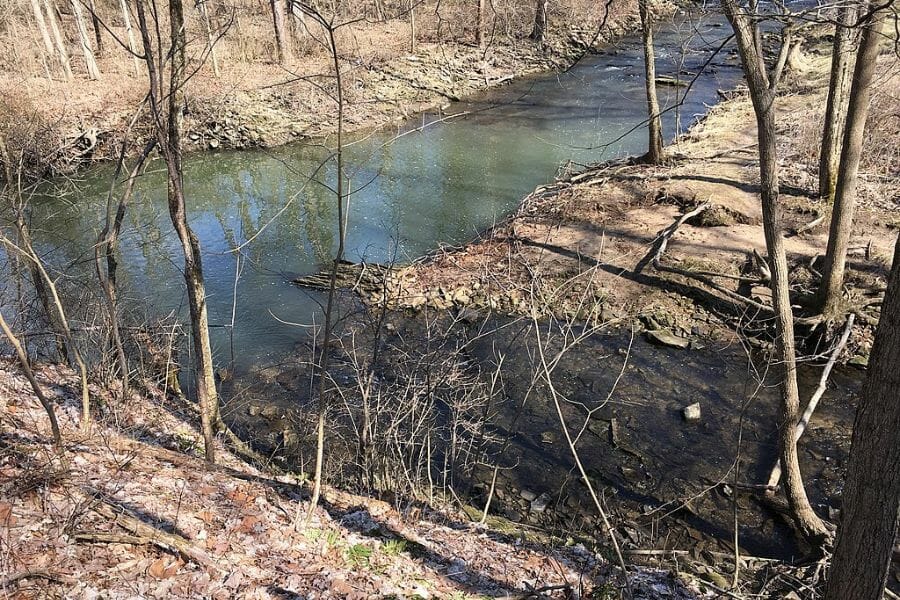 Located in the northern part of Ohio, Sandusky County is known for its rolling hills, lush forests, and vibrant farmland. Its geography is pretty diverse with everything from flat fields to rocky cliffs.
The terrain is pretty varied, too. You've got everything from easy hiking trails to more challenging ones that will really get your heart pumping. There are also all kinds of unique rock formations and mineral deposits here, which you'll surely love.
Getting here is pretty easy, too. You can take the highway down from Toledo or Detroit or take a leisurely drive at the backroads. Just remember, it's a bit of a hike to get up there, but it's totally worth it for the views and the geodes!
Where we found geodes in Sandusky County
Geodes are found county wide here, but if you want to be sure to find one, we recommend going to Findlay Arch Mining District where they are more commonly found.
Other Great Places To Dig For Ohio Geodes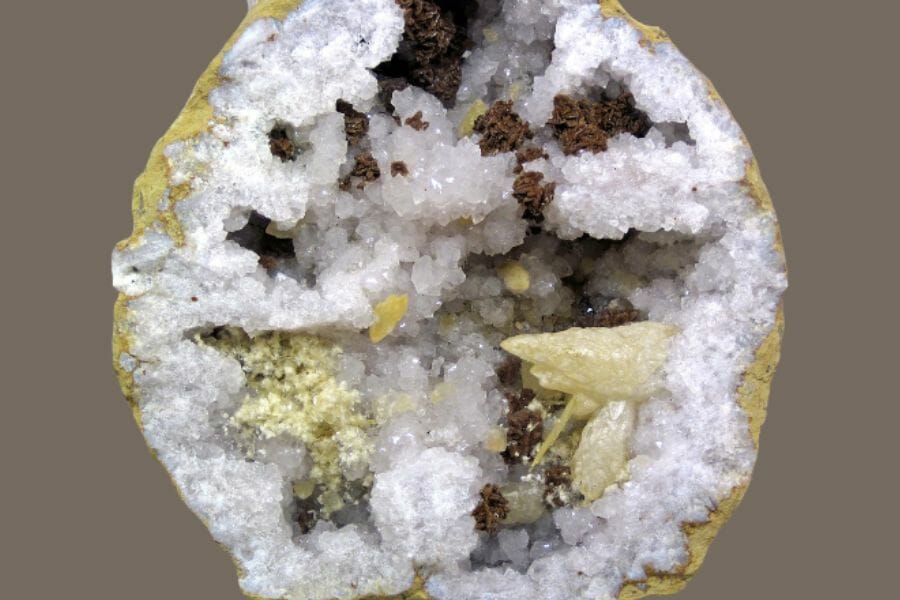 While we've already share our favorite places to find geodes here, there are other places you can explore in our state for some geodes adventure. We've listed them down below by county to make it easier for you. For places where we put, "county wide", we'll prove more specific recommendations in the following item.
Our recommendations by county
| | |
| --- | --- |
| County | Location |
| Adams | County wide |
| Adams | On the western edge of Serpent Mound |
| Coschocton | County wide |
| Coshocton | The Mohawk Dam spillway, western part |
| Highlands | County wide |
| Highlands | On the western edge of Serpent Mound |
| Ottawa | Countywide |
| Ottawa | Inside the Crystal Cave in Put-in-Bay |
| Sandusky | County wide |
| Sandusky | Six localities in the Findlay Arch Mining District |
| Scioto | County wide |
| Scioto | The area of Portsmouth |
Additional areas you should try
We know "county wide" may be too broad and wide a search for geodes for you, so while we put it in a number of our recommendations above, we'll narrow them down for you. Here's some of the places you should visit in those counties for geodes:
Mines and Mine Dumps
If you're on the hunt for geodes, you have check out old mines and mine dumps. These spots are seriously a mine (pun intended) for geode collectors. They're often full of all kinds of interesting rocks and minerals, some of them including geodes.
Geodes can form in all kinds of different environments, but one of the most common is in volcanic rocks, which you'll often find in and around old mines. Another reason these are such great spots to find geodes is because they're often already full of broken rocks and debris, which means you won't have to do as much digging to find what you're looking for.
Streams and Creeks
You can't go wrong with streams and creeks when it comes to finding geodes. Like natural treasure troves for rock collectors, these bodies of water often run through areas with lots of exposed rock that are constantly being eroded and washed downstream. And sometimes, those rocks and minerals will include geodes.
Streams and creeks are also constantly changing. Water levels can rise and fall, and the movement of the water can uncover new rocks and minerals that were previously hidden. This means that you can often find new treasures each time you visit here.
Quarries
These places are seriously a hidden gem for geode collectors! Because they're often dug into areas with interesting rock formations, rocks and minerals including geodes are already exposed and ready to be discovered in quarries.
Another reason why quarries are such great spots for geode hunting is because quarries are usually owned by companies and are off-limits to casual collectors. But if you can get permission to hunt here, you might just be the first person to discover some amazing geodes in years!
Pay-to-Dig Mines
Pay-to-Dig Mines are seriously some of the best areas when it comes to finding awesome geodes. They're often located in areas with rich mineral deposits, so there's a good chance you'll find some amazing finds there. And because these mines are specifically set up for rock collecting, you're more likely to find high-quality specimens than in other locations.
Another reason why pay-to-dig mines are so great is that they often have knowledgeable staff who can help you identify the rocks and minerals you're finding. This means you can learn a lot about geology and mineralogy while you're having fun collecting.
Common Geode-Hunting Questions
When others search about geode in Ohio online, they often follow it up with other specific questions. We figured you might have these questions, too, and so we'll tackle them here:
Where can you find amethyst geodes in Ohio?
Amethyst geodes are lovely treasures, but they are quite difficult to find. Unfortunately, this kind of geode does not naturally occur in Ohio. If you're really looking for one here, you might want to check out a great local rock and gem shop (we have a list of them below).
Is it illegal to collect geodes in Ohio?
If you are following the local collecting laws of our state, you would have no problem, legally speaking, collecting geodes in Ohio. Just make sure that, if you're collecting on government land, you'll stick to local regulations and that, if you're collecting from any private land, you'll seek permission from the owner first.
The Best Places To Buy Geodes In Ohio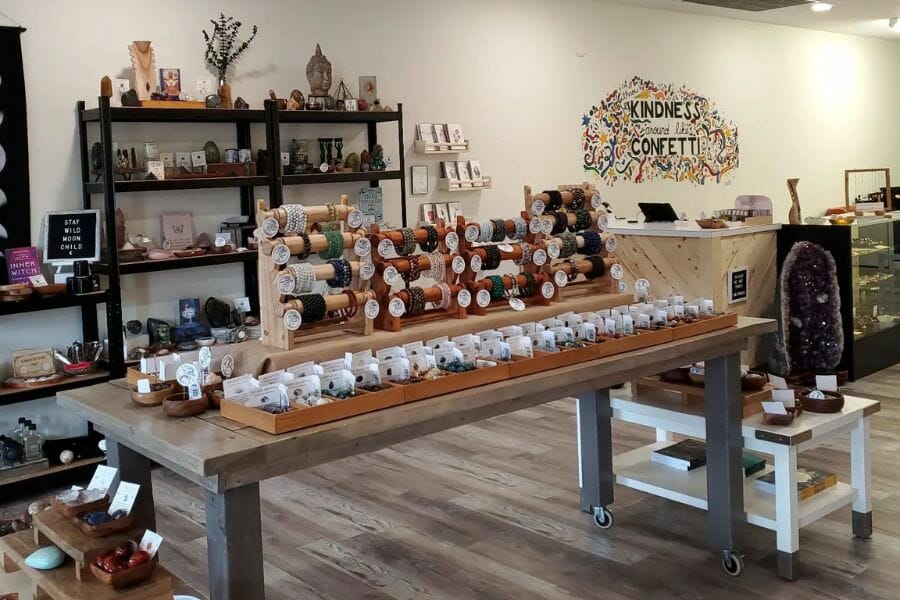 We get it: spending hours trekking, hiking, and bending back over looking for geodes in their natural habitat may not be for everyone. Luck you, we also compiled some of the best shops where you can buy geodes here.
V-Rock Shop – 7061 Sunset Strip Ave NW, North Canton, OH 44720
Amazon – Surprisingly, they have an amazing set of geodes to choose from. What's more is they even have geodes ready to be cracked open and whole kits you can use to do so!
Manning's Rock Shop – 3615 East State Route 55 Troy, OH 45373
Georarities – 2511 Essex Pl, Cincinnati, OH 45206
Delphy Crystals – Cincinnati, OH
Rocks With Sass – 611 Park Meadow Rd ste J, Westerville, OH 43081
DH Crystal Company – 240 North Liberty Street, Powell OH 43065
Additional places to find geodes in nearby states
Check out our guides for nearby states if you've already tried all of our suggestions above or if you're planning a trip outside of the state:
If you have any recommendations for our list please leave a comment below!