Nebraska might not be the first state that comes to mind when you think of geode hunting, but don't let that fool you. There are plenty of amazing places to find geodes in Nebraska for any enthusiast and collector. The state is full of diverse geological formations that are just waiting to be explored. With a little bit of guidance and some insider knowledge, you can be sure to have a successful geode hunt in Cornhusker State.
However, finding those geodes can be tough without the right guidance. As with any hunting adventure, the key is to do your research and talk to locals who know the area well. Nebraska can be a vast and overwhelming place, and without some help, it can be easy to get lost or end up in areas where the geodes are scarce. But once you've found them, you'll understand why these natural wonders are so highly prized by rock collectors all over the world!
What Are Nebraska Geodes Anyway?
Nebraska geodes are some of the coolest rocks in the Cornhusker State! They're like little treasure chests, filled with crystals, minerals, and other hidden surprises. Geodes are formed when gas bubbles get trapped inside volcanic ash or sedimentary rocks, and over time, minerals and crystals start to grow inside the hollow cavity.
We've also put together an article to help you recognize the outside of a geode when you're searching.
Geode hunting can be a tough but rewarding hobby, and you can find some truly stunning specimens with a little bit of patience. Some Nebraska geodes are big and round, while others are small and irregularly shaped. But no matter their size or shape, all geodes have a certain magic to them that makes them stand out from other rocks. Nebraska's remarkable geology made locating these magnificent natural creations easy for collectors.
The Types Of Geodes Found In Nebraska
Geodes are a familiar sight anywhere in the world. How much a geode is worth and its charm is influenced by the kind of crystal that is inside it. Nebraska is home to the following geodes:
Agate geodes
Celestite geodes
Quartz geodes
How We Found The Best Geode Locations in Nebraska
When it comes to choosing the best options for finding Nebraska geodes there are plenty of things we consider. Many of the best locations are closely guarded secrets which can make it really difficult for more casual geode hunters to find success. The key factors in our recommendations are:
The deep experience and understanding of our team about the area
Recommendations from local groups and clubs
How easy it is to get the a particular location
Safety and potential hazards when collecting
Weighing private and public locations
The ability for both experienced and novice geode enthusiasts to find great samples
With these factors in mind we've been able to put together a fantastic list that just about anyone can use!

The Best Places To Find Geodes in Nebraska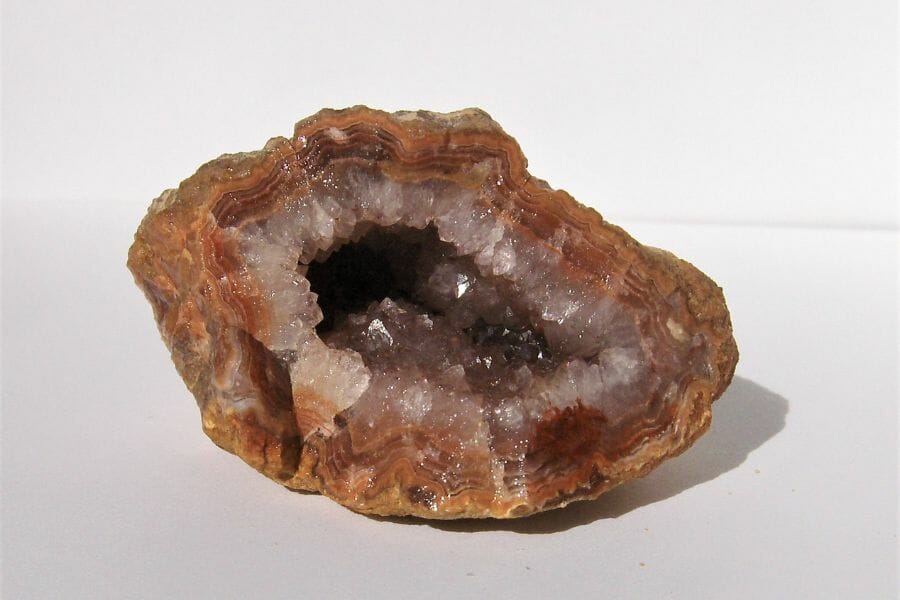 You might now know where to mine for gems in Nebraska. Unfortunately, not all of them contain geodes. While the locations we'll discuss with you below might not be as well-known, they are by far the best sites to visit if you want to go geode hunting in this state.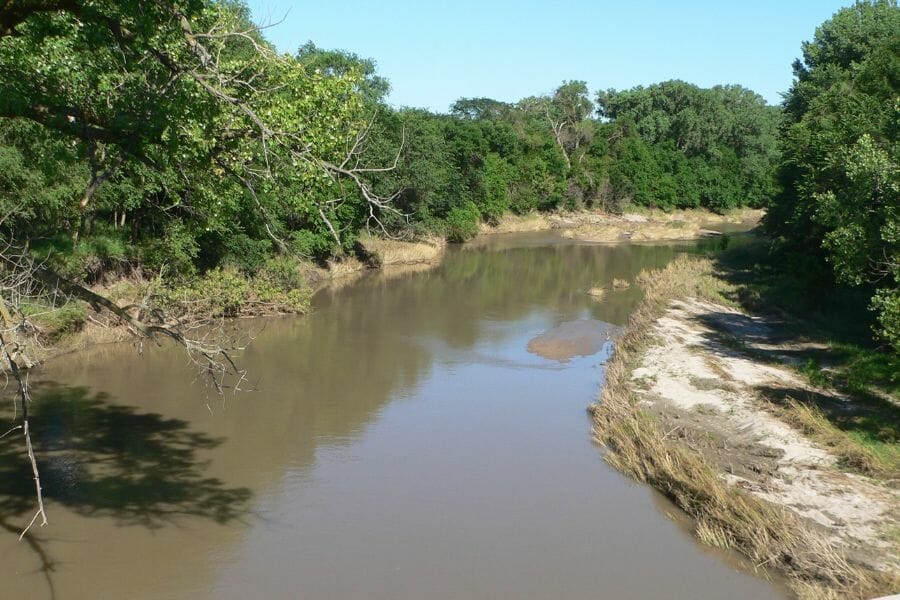 Blue River is a beloved destination for outdoor enthusiasts in Nebraska. The river runs for over 60 miles through the southeastern part of the state, winding its way through picturesque hills and valleys. The Blue River's geological history is an interesting one. The river flows through limestone and sandstone formations, which have eroded over time to create the stunning cliffs and bluffs that line the riverbanks.
The terrain around the Blue River is varied, with rocky cliffs, lush forests, and rolling hills. The river itself is relatively shallow and slow-moving in most places. The Blue River is also a popular destination for rockhounding, as the limestone and sandstone formations around the river are known to contain geodes, agates, and other interesting rocks. Because of its stunning geology and beautiful scenery, it's no wonder why so many people in Nebraska hold this river close to their hearts.
Before making any geode hunting plans, make sure to review the most updated Nebraska State collecting regulations.
Where we found geodes in the Blue River
We have discovered that geodes are widely distributed on the east banks of the Blue River.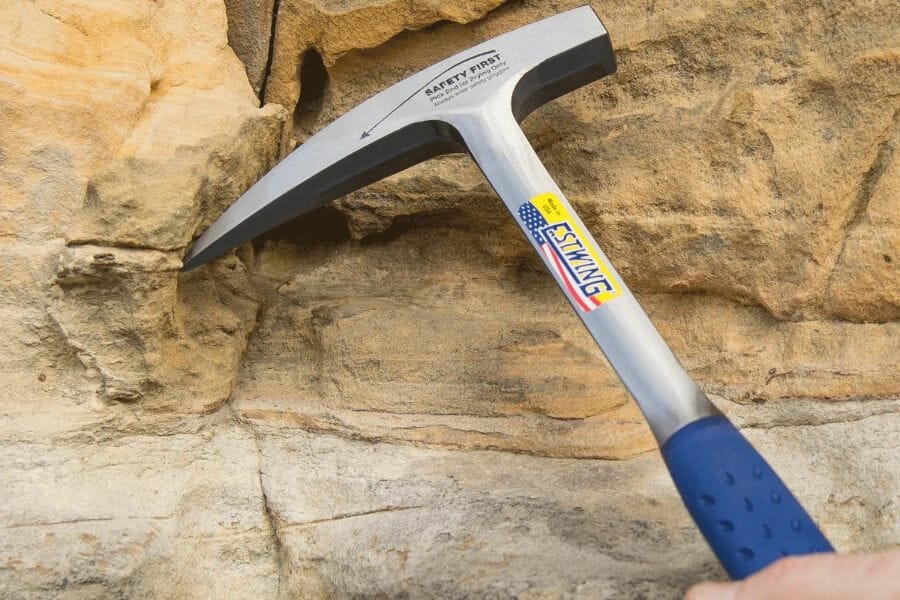 The tools every geode hunter will need
When you're out looking for geodes having the right tools for the job is very important. You don't need a lot for most trips but there are a handful that are critical and will make your life a lot easier.
We get asked a lot about the equipment we use. Over the years we've found a handful of tools that we recommend to both new and experienced geode hunters which we outline in great detail in our complete rockhounding tools and kit guide. These are quality options that also happen to be relatively inexpensive.
Below are the basic tools that make your life so much easier and save you a ton of time. Check out the full guide to see everything we recommend bringing. One quick note, as an Amazon Associate I earn from qualifying purchases but we try very hard to only recommend gear we would use ourselves and often recommend brands you can't find on Amazon.
At a minimum you should have:
1 - Sturdy rock hammer: The Estwing Rock Pick is our standard
2 - Rugged chisels: Try Kendo' 3-piece Chisel Set
3 - Compact shovel: The Koleiya 28-inch shovel works well
4 - Rock screen pan: The Wazakura Soil Sieve Set fits the bill
5 - Eye protection: DeWalt Safety Glasses are cheap and comfortable
6 - Head protection: Malta's Safety Helmet has been our go-to
7 - Jewelers lens with at least 20x magnification: Jarlink's Jewelers Loop is perfect
The geode-finding books that we use most
There are also a few books that have been extremely helpful in the search for gems. These books have great recommendations and tips:
National Audubon Society Field Guide to Rocks and Minerals: North America 
Northwest Treasure Hunter's Gem & Mineral Guide 
Earth Treasures: The Northwestern Quadrant 
We provide links to find these tools on Amazon but some can also be found at your local hardware stores. For more recommendations check out the link to our full tool guide above.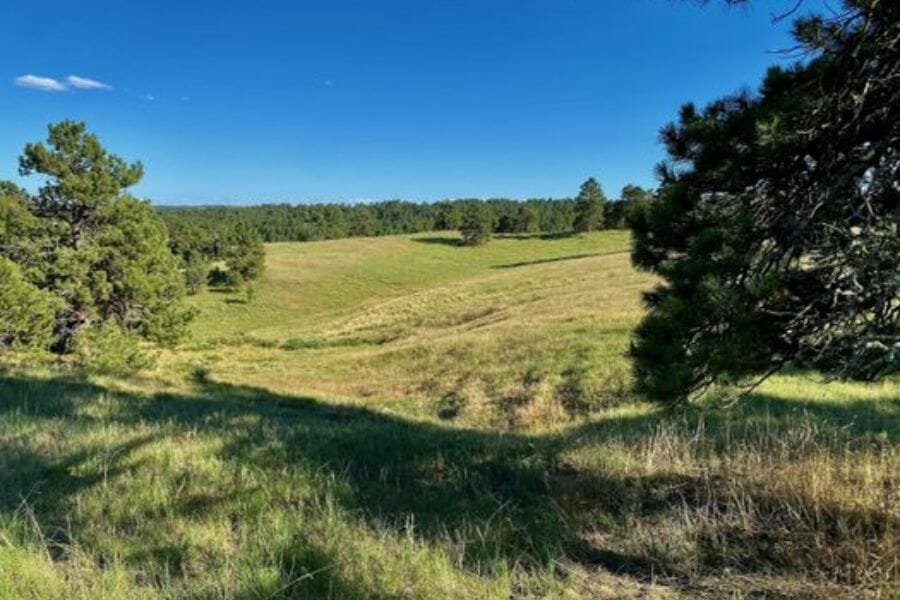 Dawes County is a picturesque region located in the northwestern part of the state. The county covers a wide range of different landscapes, from the rugged hills of the Pine Ridge region to the rolling prairies that stretch out towards the horizon.
The geology of the region is equally diverse, with everything from volcanic ash deposits to sedimentary rocks on display. The Pine Ridge region in particular is known for its unique geology, which includes ancient lava flows, sandstone formations, and other interesting geological features.
Where we found geodes in Dawes County
In the Crawford area, vast beds start at 15 to 20 miles northwest and north-northwest.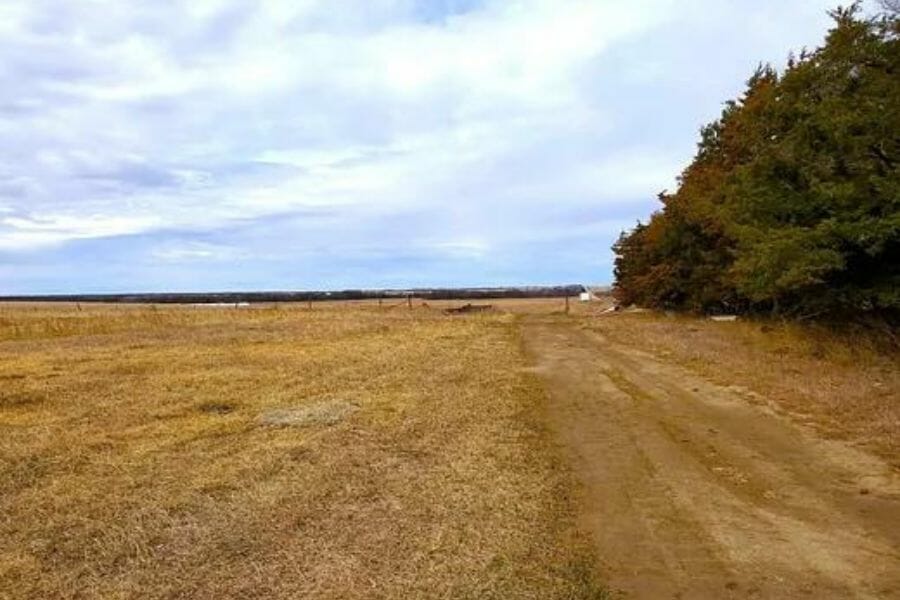 Gage County is a beautiful region located in the southeast of Nebraska. The county is home to some interesting geological features, including a number of limestone formations that are popular with rockhounds and geology enthusiasts. The county is also bisected by the Big Blue River, which winds its way through the region and provides a number of recreational opportunities.
The terrain of Gage County is relatively flat, with gentle hills and wide open spaces dominating the landscape. The county is also home to a number of small lakes and wetlands, which provide important habitats for a variety of different plant and animal species.
Where we found geodes in Gage County
In the Barneston area, 3 miles north-northwest, on the east bank of the Big Blue River.
In the Holmesville area, southwest at a quarry next to the west bank of the Big Blue River, where geodes are rich.
In the Wymore area, southeast 3 miles, quarry on the east bank of Blue River.
In the Wymore area, southwest of Holmesville, quarry on the Blue River.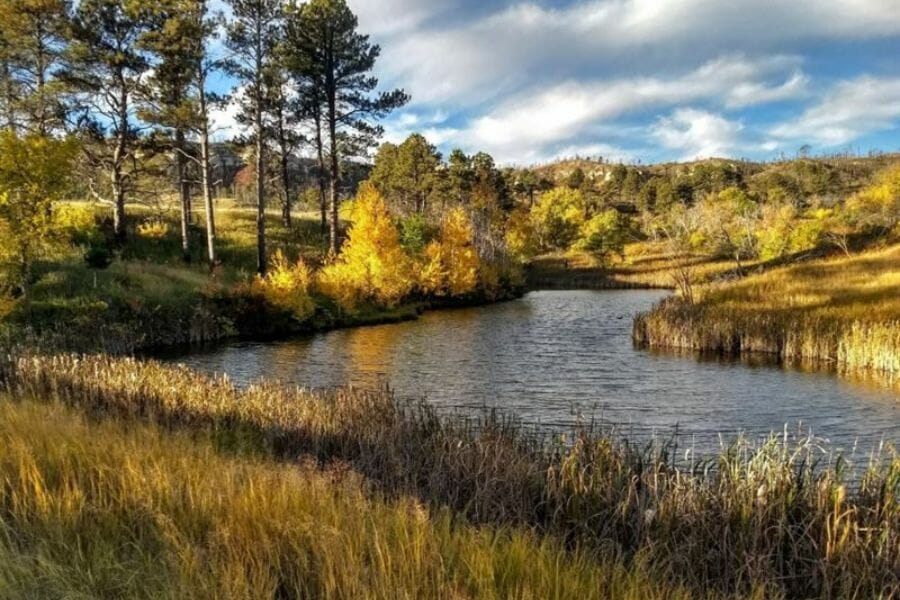 Sioux County is a unique region located in the northwestern corner of Nebraska. The county covers a vast area, with everything from sand dunes to rolling hills to rugged canyons on display. The geology of the region is equally diverse, with everything from ancient lava flows to sedimentary rocks to fossils from millions of years ago.
The terrain of Sioux County is relatively rugged, with steep canyons and rocky outcroppings making up much of the landscape. The county is also home to a number of small lakes and wetlands, which provide important habitats for a variety of different plant and animal species. Sioux County is a popular destination for hikers and rock collectors, who come to explore the region's remarkable geological features up close.
Where we found geodes in Sioux County
Collect geodes in the canyon wall and below them in the Orella Station region.
Common Geode-Hunting Questions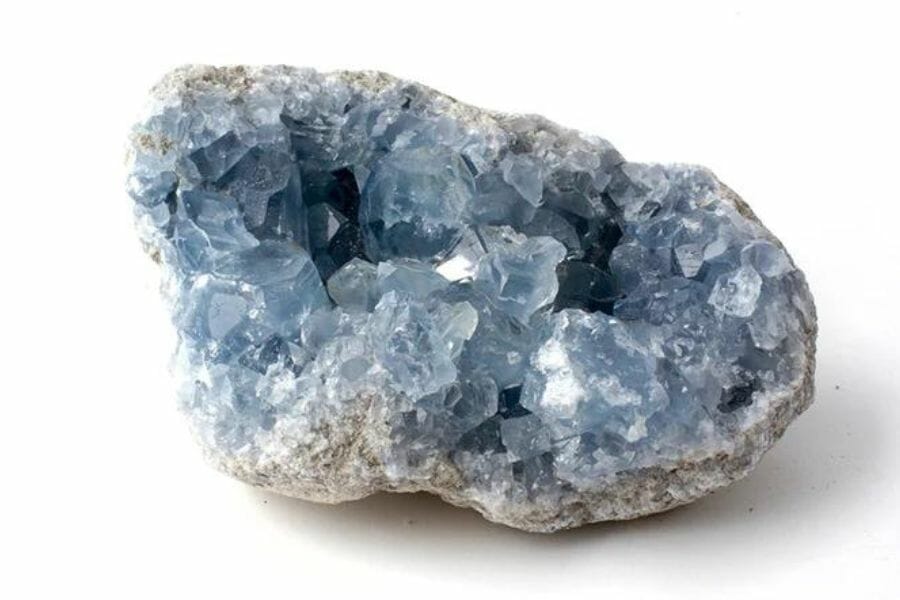 We discovered a number of questions that geode collectors frequently ask. We figured you might be wondering the same things, so we'll address them here!
Where can you find amethyst geodes in Nebraska?
Unfortunately, Nebraska does not naturally contain amethyst geodes, but if you're eager to acquire one, we've included some of the top local rock shops where you can find them below.
Is it illegal to collect geodes in Nebraska?
You shouldn't have any problems gathering geodes here as long as you adhere to the applicable laws and regulations. But, it's crucial to first review the local laws if you intend to collect geodes from public grounds. Also, it's important to obtain permission before beginning any geode collection activities if you're hunting at a private property.
The Best Places To Buy Geodes In Nebraska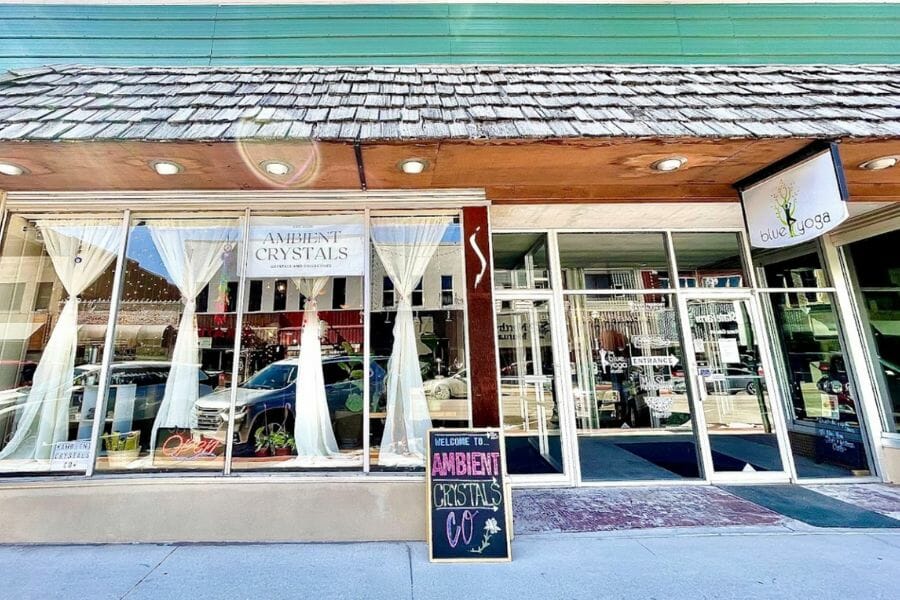 For geode collectors, discovering geodes in their natural setting is an incredible experience. But, not everyone is able to bear the exhaustive hunt for them. If you fall into this category and wish to purchase geodes without making a lot of effort, we can assist you.
Here is a list of some of the best rock shops in the state where you can find and buy different kinds of geodes.
Ambient Crystals Co – 529 N Main St #2, Fremont, NE 68025, United States
Amazon – We also found that geodes are frequently available on Amazon. For those who would prefer to do it themselves, there are complete kits containing geodes to break apart.
Awakenings – 3506 N 147th St Suite 101, Omaha, NE 68116, United States
Custom Gems – 8487 Frederick St, Omaha, NE 68124, United States
Next Millenium Books and Gifts – 3141 N 93rd St, Omaha, NE 68134, United States
Prairie Agate Rock Shop – 3591 Crazy Horse Memorial Hwy, Crawford, NE 69339, United States
Additional places to find geodes in nearby states
Check out our guides for nearby states if you've already tried all of our suggestions above or if you're planning a trip outside of the state:
If you have any recommendations for our list please leave a comment below!