If you would like to find a hidden treasure trove of rocks and minerals rockhounding in South Dakota is going to be perfrect for you! Its diverse geology and rich mineral deposits open a ton of possibilities for rockhounds who are seeking unique specimens.
From the iconic Black Hills to the rugged Badlands, our state offers a stunning range of landscapes that have created a variety of rock formations over millions of years. This means you'll have the chance to find an array of interesting and rare rocks and minerals.
Aside from these wonders, our state's natural beauty adds to the allure of rockhounding. Whether you're an experienced rockhound or a novice enthusiast, South Dakota is truly worth exploring. This is especially true of you visit our top-recommended reliable rockhounding sites that we'll discuss here. Let's begin!
How We Found The Best Places For Rockhounding in South Dakota
We spent a lot of time putting together the list of which of the many options for South Dakota rockhounding we were going to recommend. We wanted to have a nice variety of locations for experienced and novice rockhounds in a variety of settings. Here are the main factors we used when determining the recommendations we set out :
The extensive local experience and understanding of our team
Input from multiple local rockhounds and rockhound groups
The accessibility of the various locations
Safety and potential hazards when collecting
Private and public locations
A desire to include locations for both experienced rockhounds and those who are just starting out
Using these weights we think we've put together the best list out there for those who love finding new rocks, gems, and minerals for our collections!

What You Can Find Rockhounding In South Dakota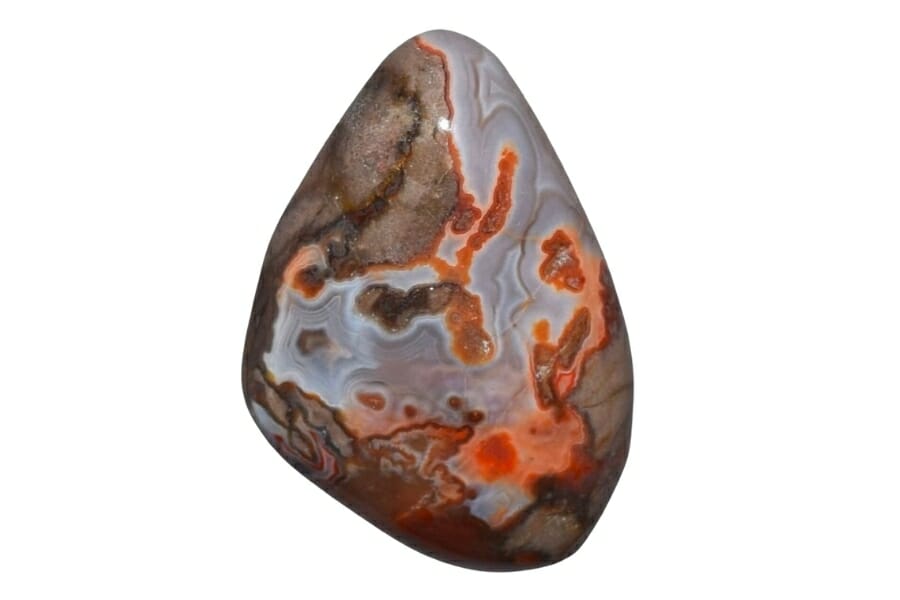 Get ready to embark on an exciting rockhounding adventure in South Dakota, where nature's hidden treasures await. As you explore its vast terrains, you'll stumble upon a rich variety of unique rocks and minerals, each with its own story to tell. Below are some of the natural wonders that you'll find here:
Rare rocks and minerals found in South Dakota
More common desirable rocks, minerals, and gems found here
In-depth guides to finding specific types of rocks in South Dakota
In case your goal is to find specific types of rocks and minerals, we've created several guides that you can check out:
You can also refer to our complete guide to rock hunting places near you, with more than 3,000 sites featured from all over the country. But if you prefer to focus on the rockhounding opportunities open for you in South Dakota, keep reading here.
The Best Places To Find Rocks and Minerals in South Dakota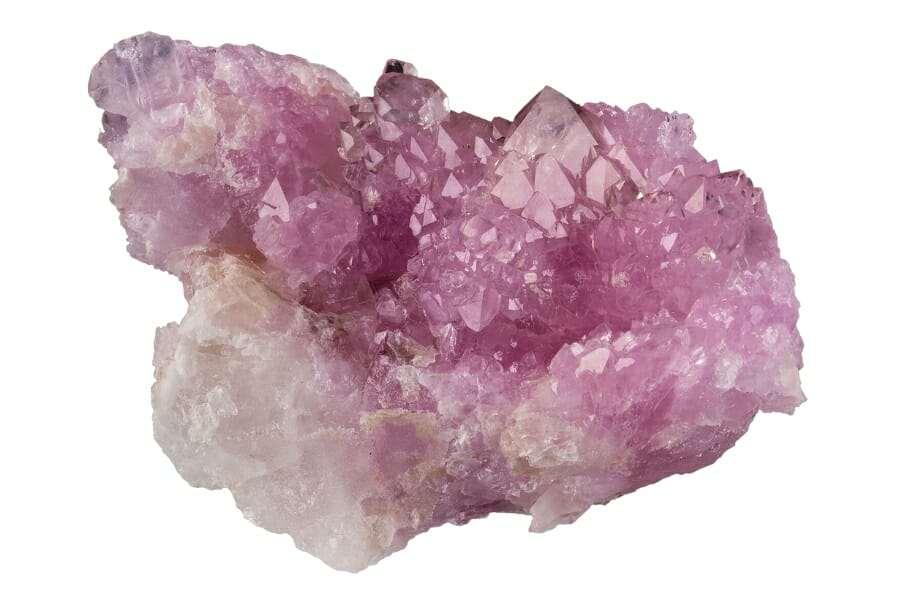 With plenty of different sites that contain wide varieties of rocks and minerals, it can be quite challenging to choose which ones to visit here in South Dakota. So we're sharing with you our top recommended rockhounding sites here based, not only our our experience but on the recommendations of other rockhounds in the area, too.
Always Confirm Access and Collection Rules!
Before heading out to any of the locations on our list you need to confirm access requirements and collection rules for both public and private locations.
These requirements are subject to change without notice and may differ from what we state below.
Always get updated information directly from the source ahead of time to ensure responsible rockhounding.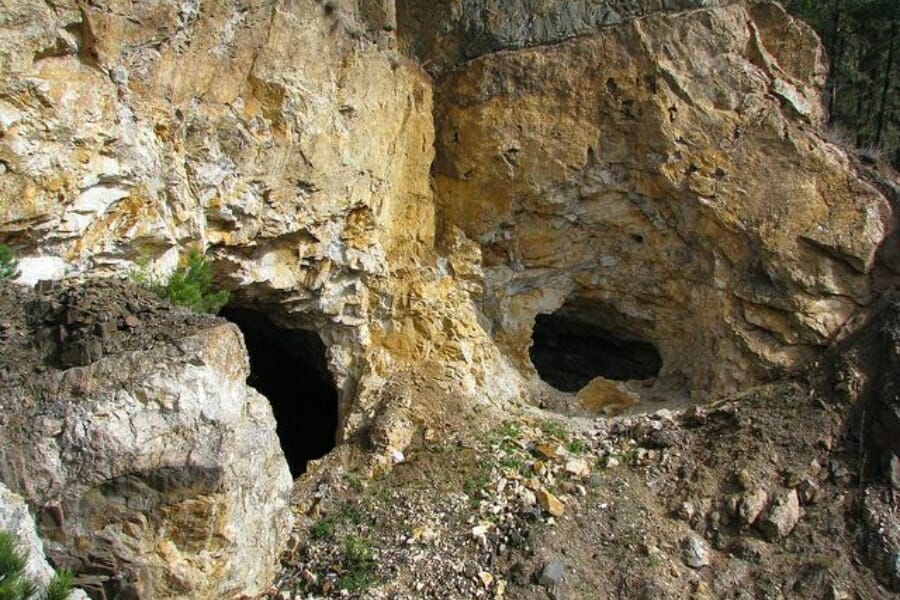 Nestled in the heart of Black Hills, the Tin Mountain Mine promises adventure and remarkable discoveries. Located near the town of Keystone, this historic mine has attracted rock enthusiasts for decades due to its abundant mineral deposits and unique geological formations.
What sets the Tin Mountain Mine apart as a rockhounding destination is its accessibility and the potential for finding high-quality specimens. The mine is open to the public, allowing you to explore and collect minerals within designated areas.
Its geological diversity offers a range of rock formations and pockets to investigate, increasing the chances of unearthing fascinating treasures. The surrounding Black Hills scenery adds to the allure, providing a breathtaking backdrop as you delve into the mine's rich mineral wealth.
What you can find there
When you explore the gravels of Tin Mountain Mine, you can find specimens of Almandine variety of Garnet, Cassiterite, Fluorapatite, Mica, Quartz, Tourmaline, and Zircon.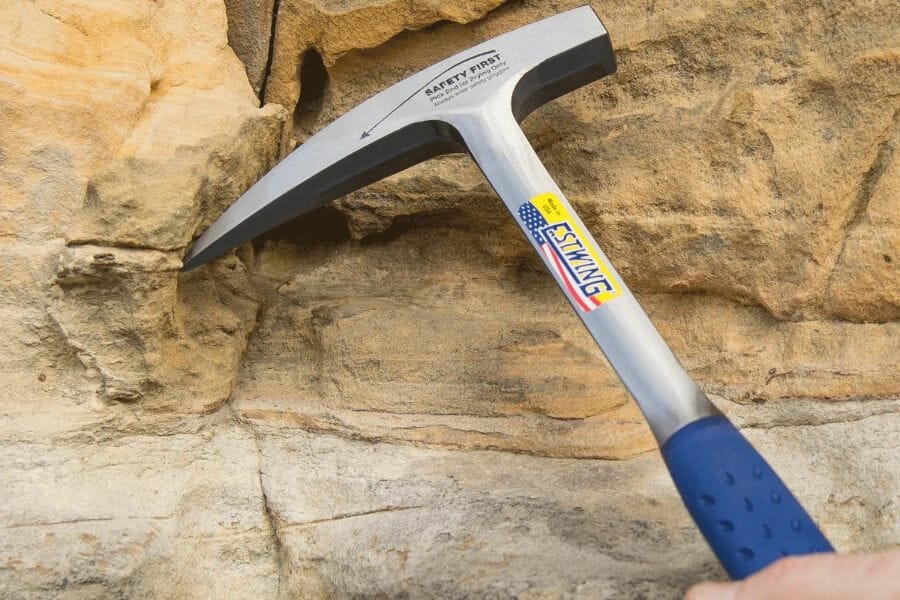 The tools every rockhound will need
When you're out looking for rocks and minerals having the right tools for the job is really going to make or break your success. You don't need a lot for most trips but there are a handful that are critical and will make your life a lot easier.
We get asked a lot about the equipment we use. Over the years we've found a handful of tools that we recommend to both new and experienced rockhounds which we outline in great detail in our complete rockhounding tools and kit guide. These are quality options that also happen to be relatively inexpensive.
Below are the basic tools that make your life so much easier and save you a ton of time. Check out the full guide to see everything we recommend bringing. One quick note, as an Amazon Associate I earn from qualifying purchases but we try very hard to only recommend gear we would use ourselves and often recommend brands you can't find on Amazon.
At a minimum you should have:
1 - Sturdy rock hammer: The Estwing Rock Pick is our standard
2 - Rugged chisels: Try Kendo' 3-piece Chisel Set
3 - Compact shovel: The Koleiya 28-inch shovel works well
4 - Rock screen pan: The Wazakura Soil Sieve Set fits the bill
5 - Eye protection: DeWalt Safety Glasses are cheap and comfortable
6 - Head protection: Malta's Safety Helmet has been our go-to
7 - Jewelers lens with at least 20x magnification: Jarlink's Jewelers Loop is perfect
The rockhounding books that we use most
There are also a few books that have been extremely helpful in the search for gems. These books have great recommendations and tips:
National Audubon Society Field Guide to Rocks and Minerals: North America 
Northwest Treasure Hunter's Gem & Mineral Guide 
Earth Treasures: The Northwestern Quadrant 
We provide links to find these tools on Amazon but some can also be found at your local hardware stores. For more recommendations check out the link to our full tool guide above.
Pleasant Valley Creek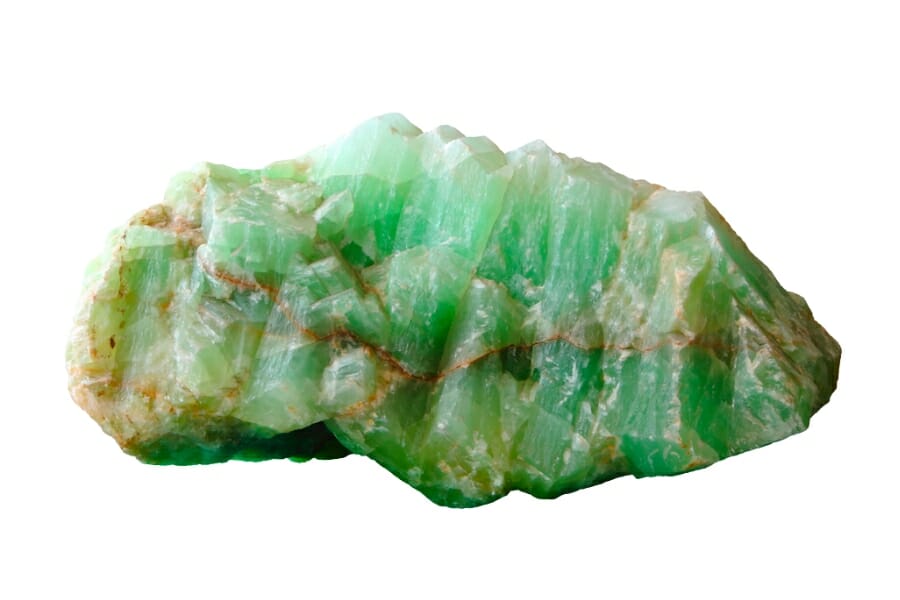 Flowing through the picturesque landscapes of our state, Pleasant Valley Creek has established itself as a beloved rockhounding site for avid collectors and nature enthusiasts. This tranquil creek is known for its rich deposits of minerals and gemstones, making it an irresistible destination for rockhounds.
Despite its unbelievable beauty, Pleasant Valley Creek is easily accessible, allowing you to explore its shores and dig into its sedimentary layers in search of hidden gems.
The serenity of the surrounding natural environment here also adds to the experience, providing a peaceful and immersive setting for your rockhounding adventures.
What you can find there
Pleasant Valley Creek abounds in different rocks and minerals, including Banded Agate, Jade, Jasper, Fossils, Geodes, and South Dakota's state mineral, Rose Quartz.
Don't let the similarities of rocks and minerals discourage you from exploring their fascinating world. Our guides offer valuable insights and techniques to help you confidently differentiate between them.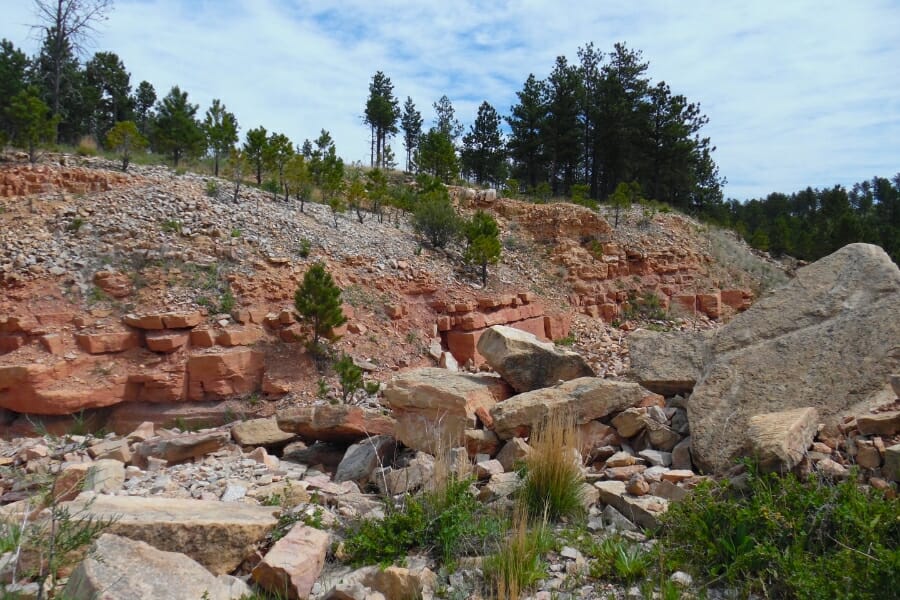 Tucked away in the rugged Badlands, Teepee Canyon is a scenic site that's characterized by its towering rock formations and eroded cliffs. Captivating adventurers with its unique geological formations and diverse range of rocks and minerals, it offers rockhounds with opportunities to discover fascinating specimens.
The eroded cliffs and sedimentary layers of the canyon expose a variety of minerals, and the vibrant hues and patterns found in the rocks add to the allure of this site. Truly, with its scenic beauty and remarkable geological formations, Teepee Canyon provides an immersive experience for rockhounds.
What you can find there
Exploring the diggings on the north side of the highway at Teepee Canyon will give you the chance to find samples of Agate, Almandine variety of Garnet, Beryl, Lepidolite, Staurolite, and Tourmaline.
Because there are many common rocks and minerals here, it can be very easy to confuse some of them, so we've created a few guides to telling them apart: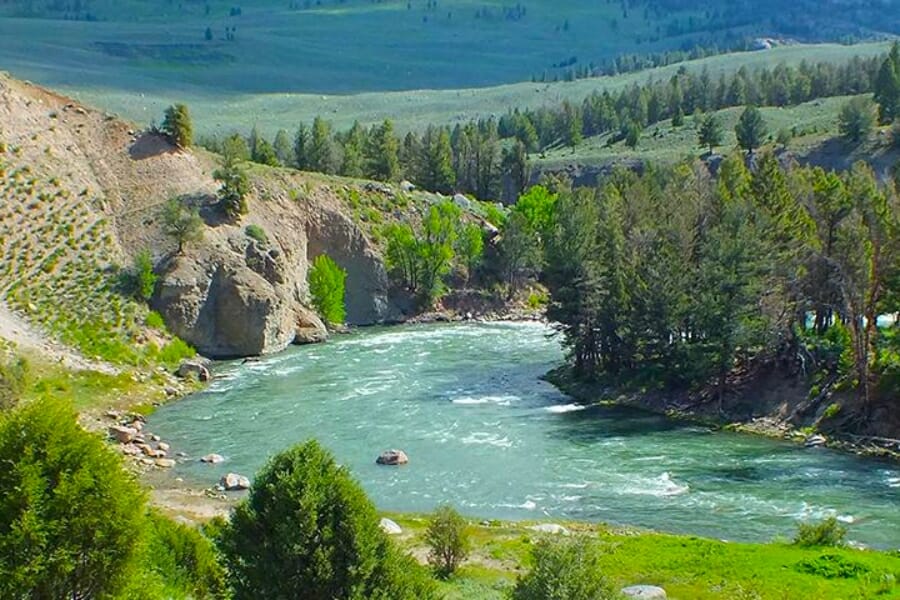 Cheyenne River has become a sought-after rockhounding destination, captivating enthusiasts with its abundance of rocks, minerals, and gemstones. This majestic river cuts through the expansive plains of our state, offering rockhounds the opportunity to search for treasures along its banks and within its gravel bars.
The natural beauty and accessibility of Cheyenne River make it an exceptional rockhounding site. As you explore its shores, you'll be surrounded by breathtaking landscapes and a serene atmosphere that will provide the perfect backdrop for your rockhounding adventures.
Cheyenne River's currents continually erode the surrounding rocks, exposing new specimens for discovery, so even though you may have already visited this site in the past, it may be worth revisiting it again.
What you can find there
This place is among the very few spots in South Dakota where you can find the highly sought-after Fairburn Agate. In its gravels, you can also find specimens of Chalcedony and Jasper.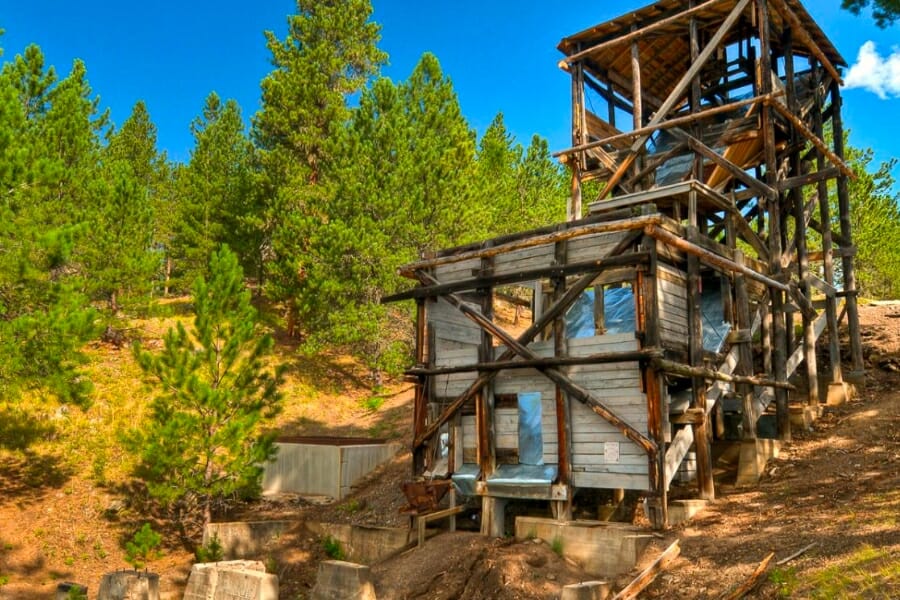 Hill City, also situated in the beautiful Black Hills, serves as a gateway to a plethora of exceptional rockhounding sites. It's renowned for its historic mines, which have attracted rock enthusiasts for generations. These mines offer a rich diversity of minerals, gems, and crystal.
The great thing about Hill City area mines is that they don't only have an abundance of specimens, but are also easily accessible for rockhounds. Many of these mines allow public access, granting you the opportunity to explore and collect minerals hands-on within designated areas.
What you can find there
You can find stunning specimens of Fairburn Agate, Apatite, Beryl, Cassiterite, Cervantite, Columbite, Graphite, Kunzanite, Lepidolite, Rose Quartz, Wolframite, and Zircon at the area mines of Hill City.
Our Other Favorite Spots Around South Dakota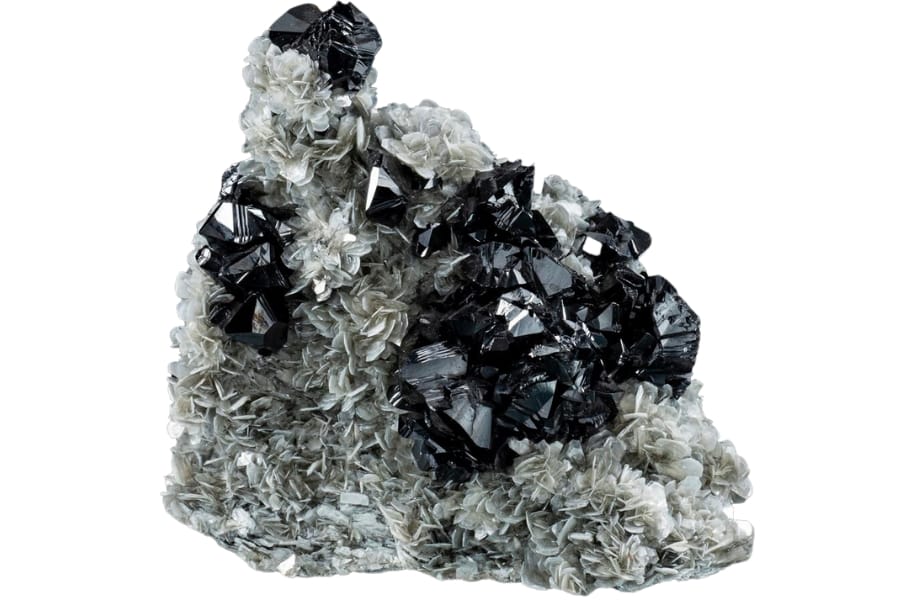 Aside from our top recommendations, there are plenty other rockhounding sites in South Dakota that you should know about. We've arranged them by region below so that you can easily refer to this guide when planning your rockhounding adventure here.
Rockhounding sites in Northwestern South Dakota
The combination of diverse rock formations and the opportunity to unearth fascinating treasures make Northwestern South Dakota a must-visit destination if you're after unique experiences and exceptional finds. This region is characterized by its rugged Badlands terrain, which exposes layers of sedimentary rock.
| | |
| --- | --- |
| Location | Minerals & Rocks |
| Campbell Countywide | Opal |
| Hillsides and knobs, mouths of streams, and along banks of the Oahe Reservoir of the Missouri River Valley in Kenel | Opal |
| Grand River shores | Opal, Petrified Wood |
| Upstream on the Little Missouri River and its tributaries to the Montana border | Chalcedony |
| Crest and slopes of south butte of Rattlesnake Butte | Calcite |
Rockhounding sites in Southwestern South Dakota
Southwestern South Dakota promises an unforgettable rockhounding experience for enthusiasts of all levels. It's endowed with unique landscapes, which encompass both the majestic Black Hills and the sprawling plains.
| | |
| --- | --- |
| Location | Minerals & Rocks |
| Porcupine Creek | Fairburn Agate, Blue Chalcedony |
| South Fork of the White River (aka Little White River) and on adjacent hillsides | Fossils, Petrified Wood |
| Fall River Canyon | Petrified Wood |
| Parker Peak | Fossils |
| Oelrichs | Calcite, Fairburn Agate, Fossils, Petrified Wood |
| Scott Rose Quartz Quarry | Lithiophilite, Rose Quartz |
| Elephant Gulch | Almandine variety of Garnet, Gold |
| Bull Moose Mine | Barbosalite, Pyrite |
Rockhounding sites in Central Western South Dakota
Offering a captivating blend of unique geological formations and a rich diversity of rocks and minerals, Central Western South Dakota is a paradise for rockhounds. On top of this, its sprawling prairies, rugged canyons, and scenic river valleys create a picturesque backdrop for rockhounding adventures.
| | |
| --- | --- |
| Location | Minerals & Rocks |
| Gravel Road to Stony Point in Belle Fourche Reservoir | Barite, Fossils, Petrified Wood, Selenite |
| Elk Creek River | Barite, Calcite |
| Meade Countywide | Barite |
| Fox Ridge | Moss Agate |
| Badlands in Bear Creek Butte | Amethyst |
| Robert Ingersoll Mine | Lepidolite, Tourmaline, Triphylite |
| Boxelder Creek and adjacent grounds | Amethyst, Rutilated Quartz |
| South side of road in Scenic all the way to Imlay | Chalcedony Geodes, Dolomite, Selenite |
Rockhounding sites in Southeastern South Dakota
With its diverse geology and fascinating array of rocks and minerals, Southeastern South Dakota offers a captivating landscape for rockhounds. Characterized by its rolling hills, river valleys, and fertile plains, this region provides an ideal setting for rockhounding adventures.
| | |
| --- | --- |
| Location | Minerals & Rocks |
| Big Sioux River | Agate, Chalcedony |
| North of a line from Scotland to where SR-46 enters Charles Mix County | Selenite |
| Abandoned brickyard, yard area, and clay pits of Gavin Point Road | Selenite |
| Road cuts and stream cuts in Wagner | Selenite |
| Douglas Countywide | Selenite |
Where To Find Jasper In South Dakota
Jasper is a type of Chalcedony, which is a microcrystalline variety of Quartz. It's renowned for its vibrant and diverse range of colors, patterns, and textures, making it a highly sought-after gemstone and rock for both collectors and jewelry enthusiasts.
Jasper found in South Dakota is particularly remarkable and highly valued. Our state boasts of a rich variety of Jasper specimens, each with its own unique characteristics.
South Dakota Jasper can be found in an array of colors, including red, yellow, brown, green, and multi-colored patterns. The Jasper formations here often exhibit intricate banding, veining, and fascinating natural designs that make them visually stunning. They're frequently used in jewelry making, lapidary work, and as ornamental stones.
Ardmore is our favorite place to look for Jasper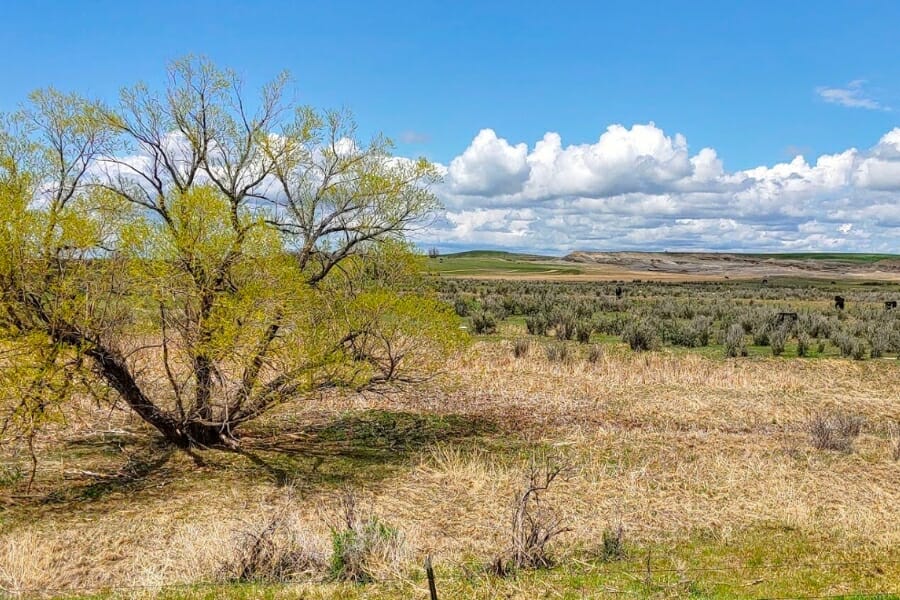 Ardmore is a highly-regarded destination for rockhounds in search of exquisite Jasper specimens. Located in the southwestern part of our state, the area's geological formations and unique mineral composition create ideal conditions for the formation of Jasper, resulting in a wide variety of colors and patterns.
Jasper specimens found here showcase an impressive range of hues, including shades of red, yellow, brown, and green. The region is known for its picturesque landscapes, where rolling hills and scenic vistas offer opportunities for exploration and rockhounding adventures.
Other good options to find Jasper
Fairburn
Hell Canyon
Ravines, washes, and gravels of Scenic
Smithwick in Oglala
Interior
Public Rockhounding Options For Kids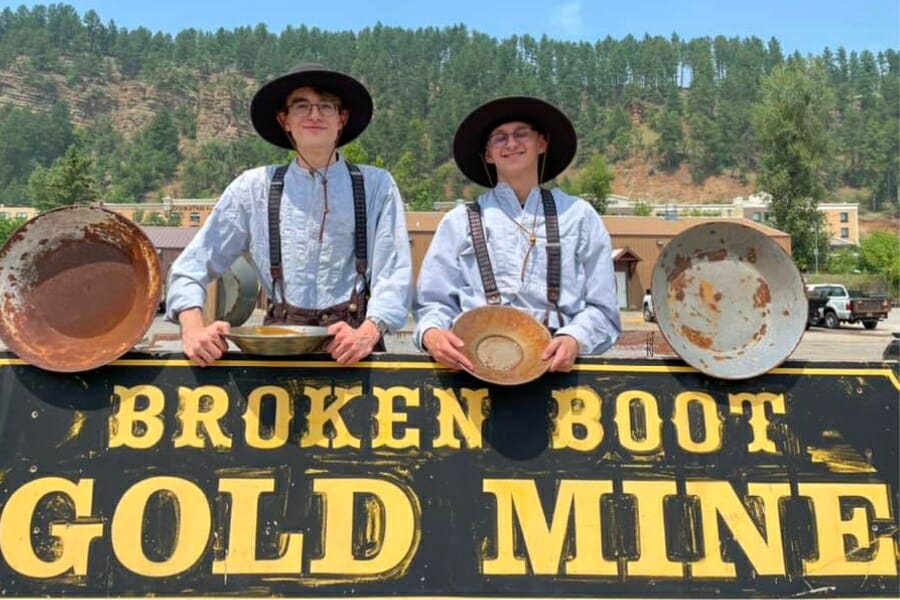 If you'll be rockhounding with children in South Dakota, chances are, some of the sites we've shared above might be challenging for them. The rugged terrain, difficult access, or strenuous digging requirements may not be suitable for kids who are just getting started in the hobby.
Good thing there are also several family-friendly rockhounding spots that provide a perfect opportunity to get children interested and involved in the world of rocks and minerals. Here are some of them:
South Dakota Rockhounding Clubs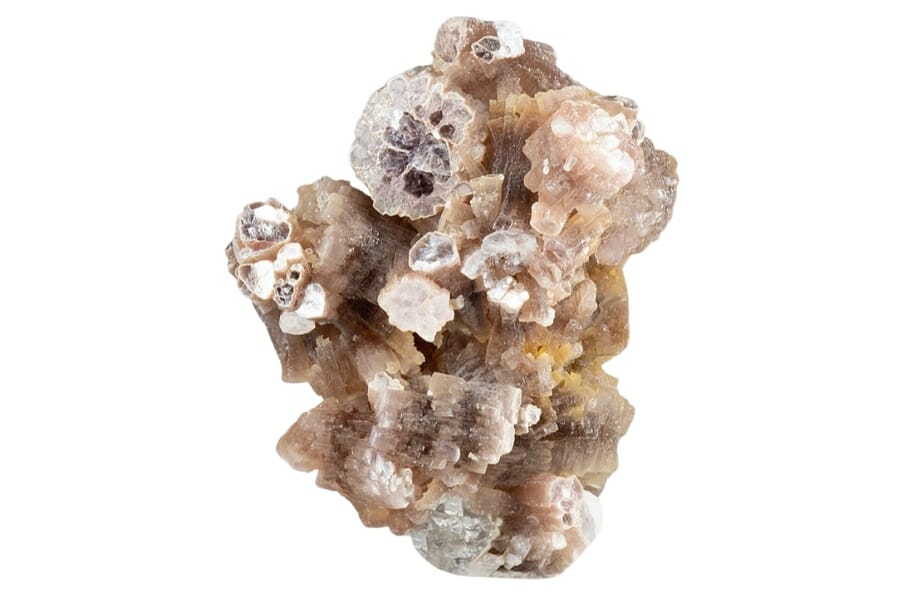 Rockhounding clubs are a fantastic resource for rockhounds of all levels of experience and interest. Whether you're a newbie just starting your rockhounding journey or an experienced collector looking to expand your knowledge and network, joining a rockhounding club can offer a wealth of benefits.
In South Dakota, rockhounding clubs can provide access to exclusive collecting locations and permissions. They often establish relationships with landowners, mines, and other organizations to arrange special access for their members. This means you can explore and collect specimens in areas that are otherwise off-limits to the public.
Furthermore, rockhounding clubs frequently organize educational programs, guest lectures, and workshops, offering opportunities to expand your knowledge and skills. From learning about local geology to honing lapidary techniques, these activities provide a platform for personal growth and learning.
Rockhounding clubs in South Dakota worth checking out
South Dakota Rockhounding Laws And Regulations
Rockhounding in South Dakota is legal and encouraged, but it's important to adhere to all local and state laws governing it. While our state has a wealth of rockhounding opportunities, it's crucial to respect our natural environment and follow restrictions or guidelines in place to ensure the preservation of our geological resources.
The South Dakota Department of Agriculture and Natural Resources (DANR) is responsible for regulating rockhounding activities here. They oversee the management and preservation of our natural resources, including rocks, minerals, and fossils.
It's advisable to consult with the DANR or local authorities to familiarize yourself with any regulations or permits that may be necessary for specific collecting sites or activities. By following these laws and guidelines, you can ensure a responsible and sustainable approach to your hobby.
The Best Rock And Mineral Shops In South Dakota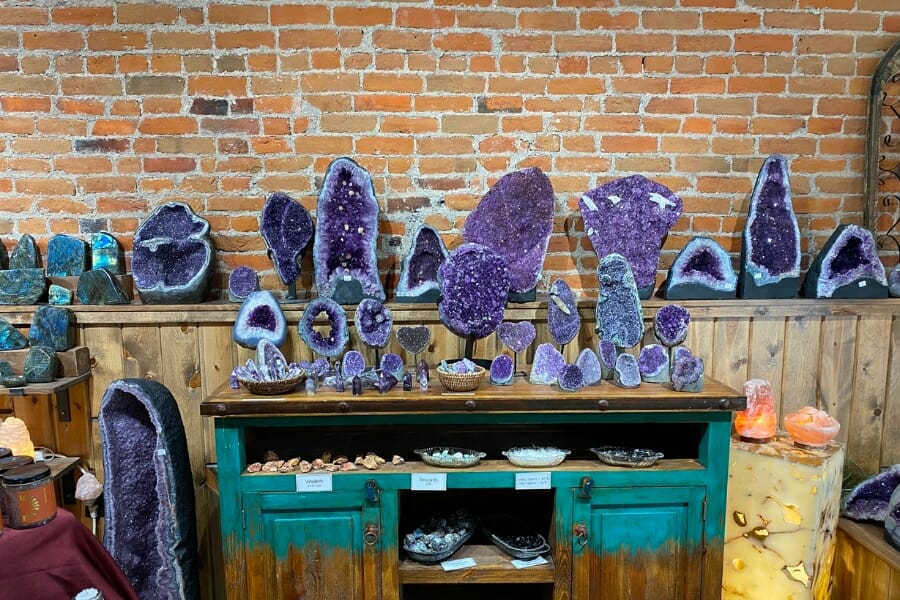 If you're looking for rocks and minerals with specific characteristics, your best chance of finding them is by visiting our local rock and mineral shops. These shops feature great selections of specimens, not only from South Dakota, but also from other parts of the country and the world.
Below are some of the most frequently-visited shops in our state:
Additional Rockhounding Places In Nearby States
If you want to extend your rockhounding adventure to nearby states, check out the following guides that we prepared for you:
If you have any recommendations that we haven't covered yet, please leave them in the comments below!