Craving for an exhilarating journey but can't find the best place to do so? Look no further than rockhounding in Montana! True to its name, the Treasure State is indeed a veritable playground for rockhounding enthusiasts with its breathtaking landscapes and diverse array of rocks and minerals.
Montana is home to an extensive range of rock formations, spanning from ancient volcanic remnants to sedimentary treasures. That's why our mineral wealth is truly remarkable. Our treasure trove of rocks and minerals includes Sapphires, Garnets, Quartz, and even Gold!
Beyond the allure of its geological wonders, Montana offers a unique experience for rockhounds like you. So if you're planning your next adventure, why not visit our state and explore the different exciting rockhounding sites in Montana that we'll share with you here? Let's get started!
How We Found The Best Places For Rockhounding in Montana
We spent a lot of time putting together the list of which of the many options for Montana rockhounding we were going to recommend. We wanted to have a nice variety of locations for experienced and novice rockhounds in a variety of settings. Here are the main factors we used when determining the recommendations we set out :
The extensive local experience and understanding of our team
Input from multiple local rockhounds and rockhound groups
The accessibility of the various locations
Safety and potential hazards when collecting
Private and public locations
A desire to include locations for both experienced rockhounds and those who are just starting out
Using these weights we think we've put together the best list out there for those who love finding new rocks, gems, and minerals for our collections!

What You Can Find Rockhounding In Montana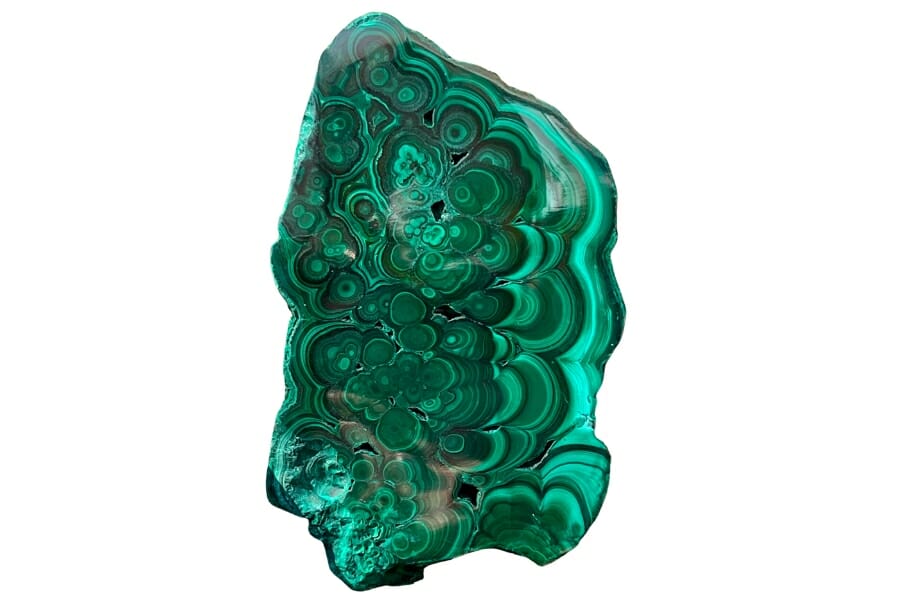 Adventure meets geology in the most captivating way in Montana, so don't be surprised with the vast variety of natural wonders waiting for you here. From rolling mountains to cascading waterfalls, our state's landscapes offer a stunning backdrop where you can find the following rocks and minerals:
Rare rocks and minerals found in Montana
More common desirable rocks, minerals, and gems found here
In-depth guides to finding specific types of rocks in Montana
Checkout the created several guides that we've created to help you find specific types of rocks and minerals in Montana:
If you're keen on knowing more rockhounding opportunities in different state, you can also read our complete guide to rockhounding near you with over 3,000 sites around the country. But if you want a focused discussion on Montana, keep reading here.
The Best Places To Find Rocks and Minerals in Montana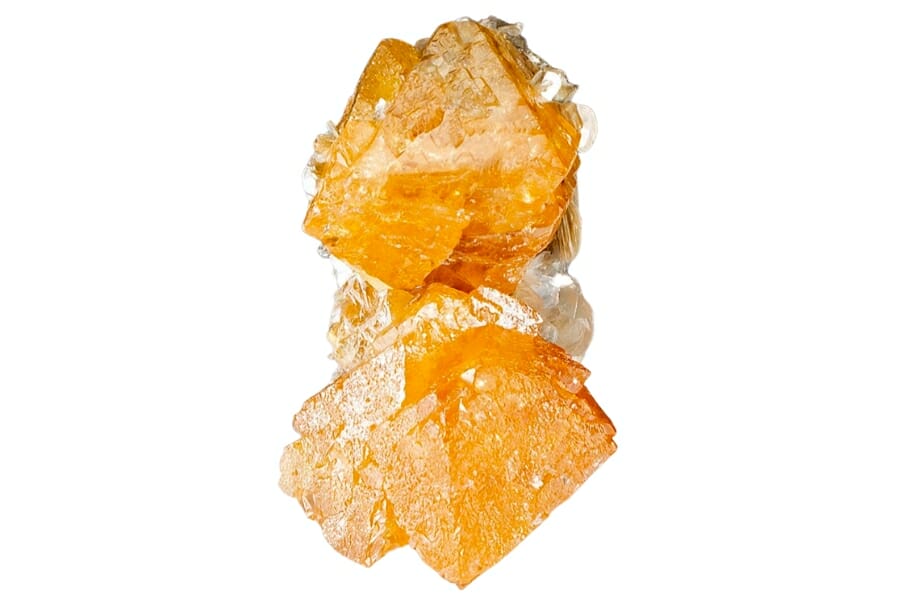 Montana will amaze you with its wealth of opportunities for rockhounding, no matter what level you're in. With each dig and excavation, you'll unveil a rich tapestry of rocks, minerals, gems, and crystals that have been shaped by millions of years of geological processes.
Here are of our top-recommended rockhounding sites for your next visit here:
Always Confirm Access and Collection Rules!
Before heading out to any of the locations on our list you need to confirm access requirements and collection rules for both public and private locations.
These requirements are subject to change without notice and may differ from what we state below.
Always get updated information directly from the source ahead of time to ensure responsible rockhounding.
Calvert Hill Mine
Calvert Hill Mine is a captivating rockhounding site that offers a unique and rewarding experience for enthusiasts. Located in the heart of Montana, this historic mine has a rich legacy of producing a wide variety of fascinating rocks and minerals.
Rockhounds from all over the state and country are drawn to this site for the chance to discover rare and beautiful specimens. The mine's location in a region with complex geological formations adds to the excitement, as there are often surprises waiting to be unearthed.
Truly, the Calvert Hill Mine offers a memorable experience and the opportunity to uncover unique and stunning minerals that will undoubtedly add beautifully to your collection.
What you can find there
You can find different kinds of rocks and minerals here, such as Aquamarine, Garnet, Scheelite, and Tungsten.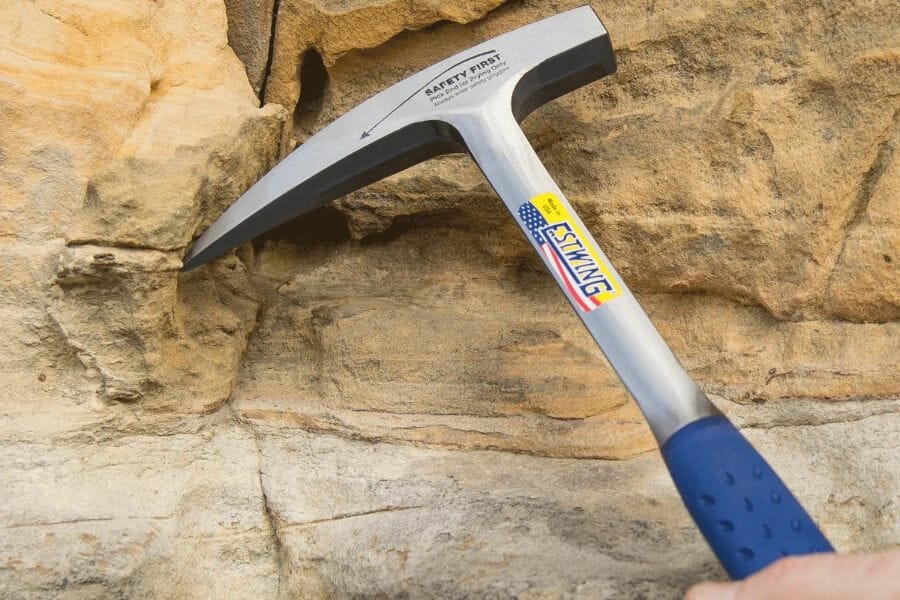 The tools every rockhound will need
When you're out looking for rocks and minerals having the right tools for the job is really going to make or break your success. You don't need a lot for most trips but there are a handful that are critical and will make your life a lot easier.
We get asked a lot about the equipment we use. Over the years we've found a handful of tools that we recommend to both new and experienced rockhounds which we outline in great detail in our complete rockhounding tools and kit guide. These are quality options that also happen to be relatively inexpensive.
Below are the basic tools that make your life so much easier and save you a ton of time. Check out the full guide to see everything we recommend bringing. One quick note, as an Amazon Associate I earn from qualifying purchases but we try very hard to only recommend gear we would use ourselves and often recommend brands you can't find on Amazon.
At a minimum you should have:
1 - Sturdy rock hammer: The Estwing Rock Pick is our standard
2 - Rugged chisels: Try Kendo' 3-piece Chisel Set
3 - Compact shovel: The Koleiya 28-inch shovel works well
4 - Rock screen pan: The Wazakura Soil Sieve Set fits the bill
5 - Eye protection: DeWalt Safety Glasses are cheap and comfortable
6 - Head protection: Malta's Safety Helmet has been our go-to
7 - Jewelers lens with at least 20x magnification: Jarlink's Jewelers Loop is perfect
The rockhounding books that we use most
There are also a few books that have been extremely helpful in the search for gems. These books have great recommendations and tips:
National Audubon Society Field Guide to Rocks and Minerals: North America 
Northwest Treasure Hunter's Gem & Mineral Guide 
Earth Treasures: The Northwestern Quadrant 
We provide links to find these tools on Amazon but some can also be found at your local hardware stores. For more recommendations check out the link to our full tool guide above.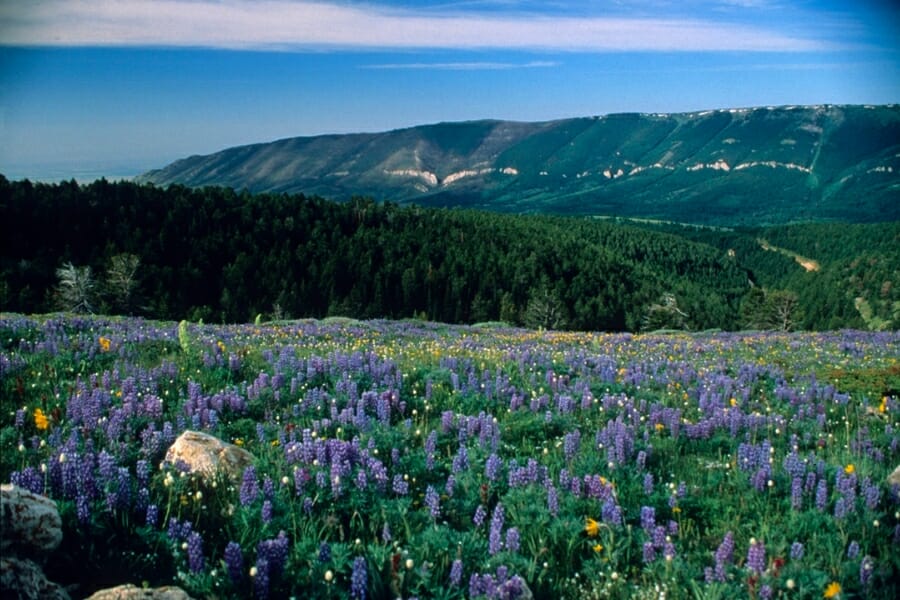 Pryor Mountains is a captivating rockhounding destination for nature enthusiasts and geology lovers. This rugged and scenic mountain range opens a wealth of opportunities for rockhounds to explore and discover a diverse array of rocks, and minerals.
Known for its ancient geological formations and diverse ecosystems, the Pryor Mountains is known for its abundance of agates and jasper. These stunning gemstones, formed over millions of years, showcase an array of captivating colors and intricate patterns.
If you're eager for a rockhounding adventure that will also soak you in nature's untamed beauty, this site is perfect for you!
What you can find there
In the prospects of gravel northeast of the Pryor Mountains, you can find specimens of Agate, Chalcedony, Jasper, Petrified Woods, and even highly sought-after Geodes.
The charming town of Philipsburg is renowned for its rich mining history and its abundance of fantastic rockhounding sites. Once bustling with activity, the numerous mines here now offer rockhounds the opportunity to unearth their own treasures and immerse themselves in our region's rich geological heritage.
Philipsburg's mines are particularly exceptional due to the wide variety of minerals that can be found there. In fact, they have a reputation for producing high-quality specimens.
You can try your luck at the Gem Mountain Sapphire Mine, where you can find Montana sapphires. At the Granite Ghost Town State Park, you can explore old mine buildings and potentially find minerals embedded in the surrounding rocks.
With its intriguing mining heritage and the promise of valuable finds, Philipsburg and its mines are a must-visit destination.
What you can find there
When you get the chance to explore the several mines of Philipsburg, you'll find samples of Chrysocolla, Rhodochrosite, Ore minerals, and Sapphire.
If you're finding it hard to tell specific common rocks apart, you can read our guides that will help you sort them out: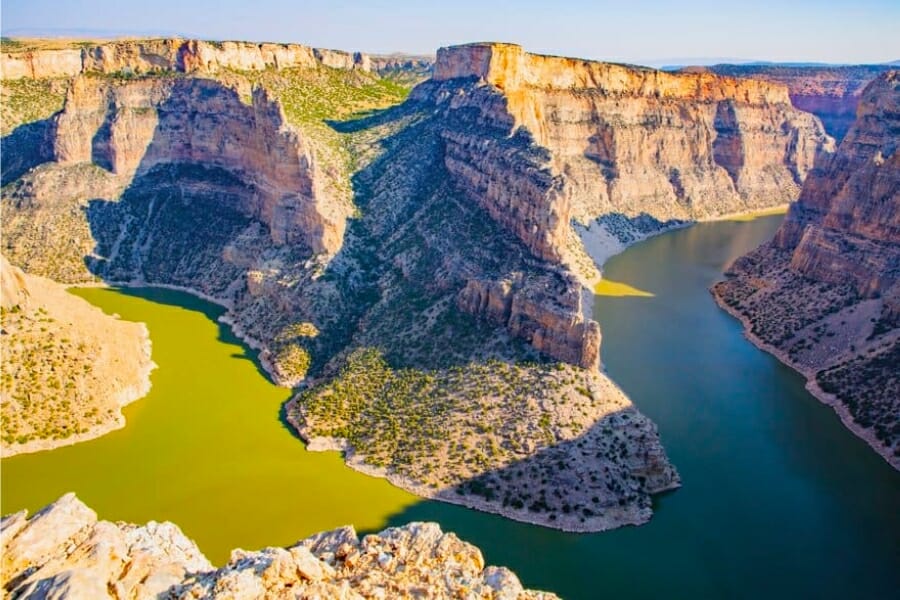 Stretching across the border of Montana and Wyoming, the Bighorn Canyon is a breathtaking natural wonder that offers, not only stunning vistas, but also a remarkable rockhounding experience.
This magnificent canyon, carved by the powerful forces of the Bighorn River, is a treasure trove for geology enthusiasts. The exposed cliffs and diverse geological formations provide a glimpse into our region's ancient past, making it a great rockhounding site for those eager to uncover unique rocks, minerals, and fossils.
From colorful agates and jaspers to fossilized shells and plant remains, the canyon offers a wide range of fascinating treasures. You can explore the sedimentary layers that have been laid bare over millions of years, and with a keen eye, you can find remnants of ancient marine life and other geological wonders.
What you can find there
In the area gravels of Bighorn Canyon, especially along its rims, you can find specimens of Agate, Chalcedony, Fossils, Jasper, Concretions, and Silicified coral.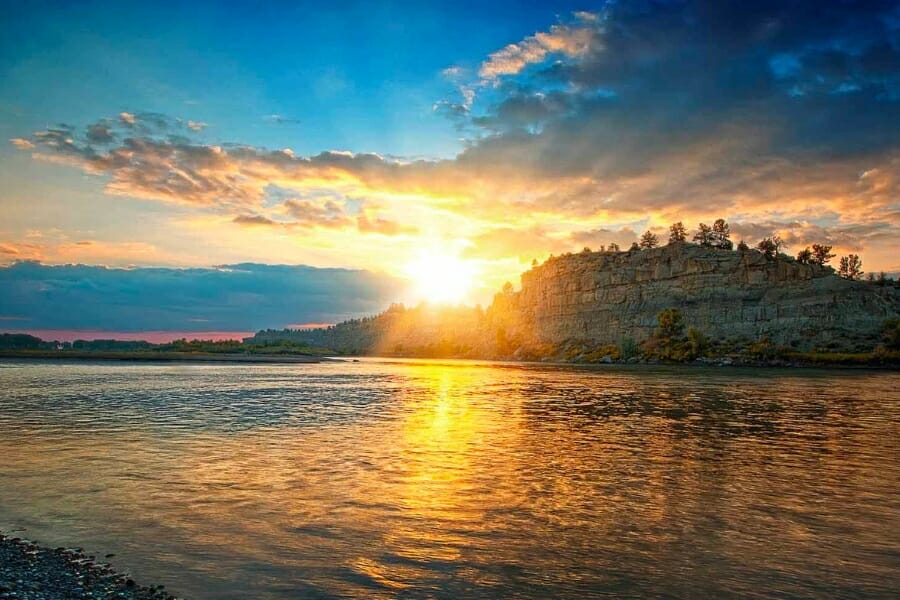 Stretching over 692 miles, from its headwaters in Yellowstone National Park to its confluence with the Missouri River, the majestic Yellowstone River has carved its way through various geological formations and has created opportunities for rockhounds to discover an array of fascinating rocks and minerals.
The river cuts through ancient sedimentary rocks, exposing layers that hold valuable treasures. With its scenic beauty and geological wealth, the Yellowstone River promises an unforgettable rockhounding experience that combines the thrill of exploration with the serenity of nature.
As you traverse this river, just make sure you're prepared to be captivated by the stunning surroundings and the possibility of unearthing unique geological specimens.
What you can find there
In the gravels over a long stretch near Livingston and between Billings and Cluster, you'll find specimens of Montana Moss Agate, Chalcedony, Chert, Jasper, Natrolite, and Silicified Wood.
Our Other Favorite Spots Around Montana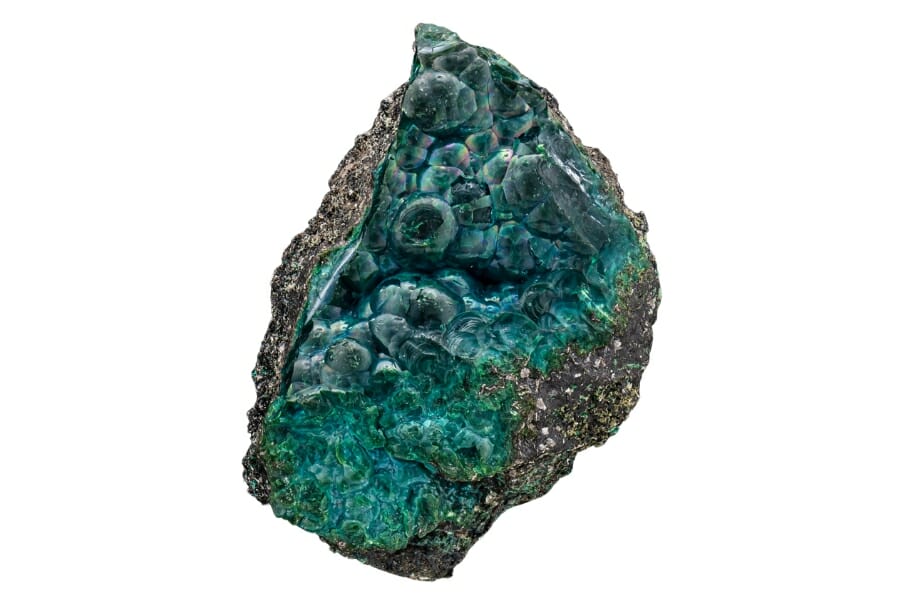 Aside from what we consider as top of our list when it comes to the amazing Arizona rockhounding sites, there are many other options of places that you can explore for your next finds. We've arranged them by region below so you can easily refer to this list when creating your itinerary of your visit here.
Rockhounding sites in Northern Montana
Characterized by its rugged landscapes and diverse geology, Northern Montana presents a fantastic site for rockhounds. From the majestic Rocky Mountains to the expansive plains, it's filled with the thrill of uncovering intriguing rocks and minerals at every turn.
| | |
| --- | --- |
| Location | Minerals & Rocks |
| Rainy Creek mines | Aegirite, Cuprite, Gold, Hematite, Lead, Quartz, Silver, Tremolite, Vermiculite |
| Mines 35 miles southeast of Libby | Argillite, Barite, Gold, Lead, Silver |
| Bearpaw Mountains | Columbite |
| Landusky area mines | Gold, Malachite, Pyrolusite |
| Whitewater Creek | Agate, Petrified Wood |
| Alabama Mine | Gold |
| Upstream on Chip Creek to Eagleton | Agate, Petrified Wood, Sapphire |
Rockhounding sites in Southern Montana
Southern Montana is renowned for its vast open spaces, ancient mountain ranges, and abundant mineral deposits, making it a prime destination for rockhounding adventures. Rockhounds are bound to encounter a treasure trove of fascinating rocks and minerals here that will leave them in awe.
| | |
| --- | --- |
| Location | Minerals & Rocks |
| Crystal Park | Amethyst |
| Ruby Dam | Garnet (Almandine) |
| Mount Blackmore | Chalcedony, Hyalite, Opal |
| Gallatin National Forest Campground | Agate, Opal |
| Prospect dumps on Hellroaring Plateau | Serpentine |
| East shore of Little Bighorn River | Agate, Jasper, Petrified Wood |
| Upstream on Whitman Coulee | Agate, Jasper, Petrified Wood |
| Alzada area deposits | Bentonite |
Rockhounding sites in Eastern Montana
Eastern Montana is a hidden gem for rockhounds, providing a unique and rewarding experience. Known for its rich fossil deposits, this region an ideal destination for those interested, not only in rockhounding, but also in paleontology.
| | |
| --- | --- |
| Location | Minerals & Rocks |
| Downstream on Thirteenmile Creek | Montana Moss Agate, Jasper, Petrified Wood |
| Arc running from US-12 to SR-7 | Fossils, Petrified Wood |
| South bank of Pumpkin Creek and downstream to its mouth at the Tongue River | Montana Moss Agate |
| Downstream at Ash Creek to its mouth at the Powder River | Montana Moss Agate |
Rockhounding sites in Western Montana
With its majestic mountains, crystalline lakes, and ancient geological formations, Western Montana is a captivating rockhounding playground. It's a haven for geological exploration, drawing enthusiasts with its diverse landscapes and rich mineral deposits.
| | |
| --- | --- |
| Location | Minerals & Rocks |
| Iron Mountain Mine | Boulangerite |
| Elk Creek | Gold, Pyrite, Quartz |
| 2 miles north on dirt road at Sula | Beryl |
| Lost Creek Falls | Amazonite |
| Nelson Hill | Diamond |
| Alice Mine | Rhodochrosite, Rhodonite, Silver |
| Leonard Mine | Covellite, Pyrite |
| Shorelines especially on east side of Kleinschmidt Lake | Agate, Jasper, Sapphire |
| Gem Queen Claim | Quartz, Titanite, Tourmaline |
Rockhounding sites in Central Montana
Central Montana holds a special allure for rockhounds, offering a diverse and intriguing geological landscape. It's endowed with a unique blend of rolling prairies, rugged mountains, and ancient riverbeds, providing ample opportunities for rockhounds to discover remarkable rocks and minerals.
| | |
| --- | --- |
| Location | Minerals & Rocks |
| Hartley Silver Mine | Silver, Sphalerite |
| Keating Mine | Gold, Silver, Tetradymite |
| Downstream on Ross River | Sapphire |
| South Fork of Lodgepole Creek | Agate, Jasper, Opal, Petrified Wood, Sapphire |
| Arm of Fort Peck Reservoir | Fossils, Petrified Wood |
| East of US-87 in Roundup | Fossils |
| Hassel area mines | Gold |
Our guides are your go-to resource if you're struggling to tell rocks and minerals apart. Packed with helpful information and interactive features, they'll make identification a breeze:
Where To Find Sapphire In Montana
Sapphire is a precious gemstone that belongs to the Corundum mineral family. It's highly valued for its stunning blue color, although it can also be found in a range of other colors such as pink, yellow, green, and even colorless.
Sapphires found in Montana hold a special allure among gem enthusiasts. Known as "Montana Sapphires," they are highly regarded for their unique characteristics. They often exhibit a captivating cornflower blue hue, although they can also be found in shades of teal, green, and even purple.
What sets Montana Sapphires apart is their natural beauty, as they are typically unheated and untreated, preserving their genuine colors and unique inclusions. The ethically sourced specimens have gained popularity among jewelry designers and collectors worldwide for their exquisite appeal and natural authenticity.
Yogo Gulch is our favorite place to look for Sapphire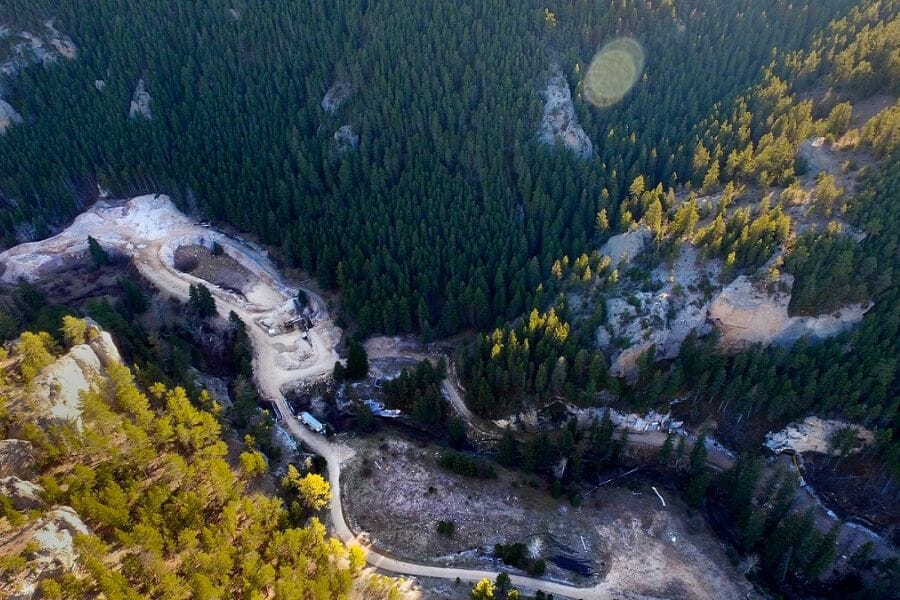 Yogo Gulch is a legendary location known for its rich Sapphire deposits. Considered one of the premier Sapphire mining areas, this site offers a unique opportunity for rockhounds and gem seekers to uncover these precious gemstones.
The Sapphires found here are renowned for their exceptional quality, vivid blue color, and remarkable clarity. They are often prized for their natural color, as they require little to no heat treatment, preserving their true blue hues.
What makes Yogo Gulch particularly enticing for Sapphire hunting is the presence of the Yogo dike, a unique geological formation that is the source of these coveted gemstones. The Sapphires here are formed within this dike, providing a concentrated area of mineralization.
Other good options to find Sapphire
American Bar
Area gravels of Brown's Gulch
Area gravels of Pole Creek
Area gravels of Rock Creek
Dry Cottonwood Creek
Magpie Gulch
Public Rockhounding Options For Kids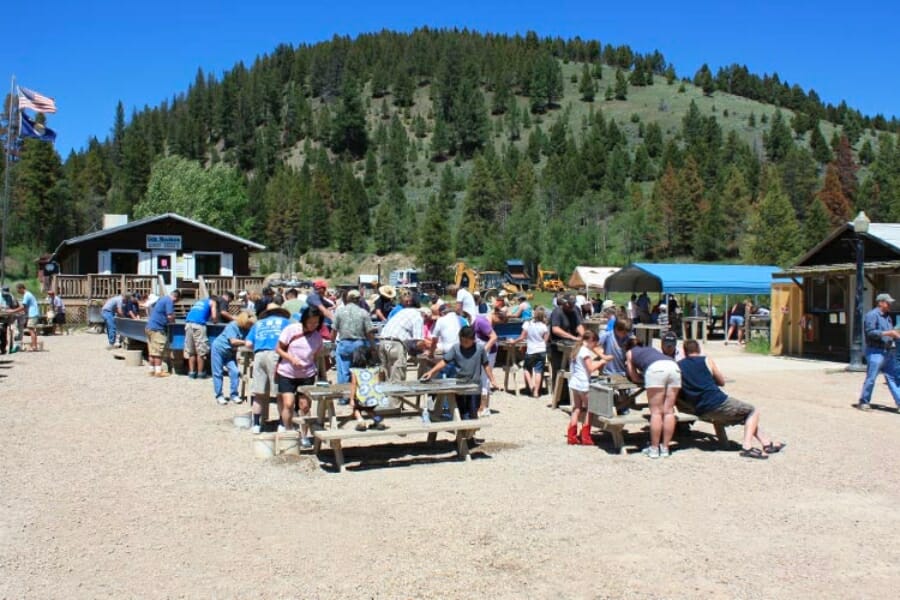 Some of the rockhounding sites in Montana may be difficult for kids to try out due to rugged terrains or advanced techniques required. But if you want to expose them to rockhounding early, there are family-friendly rockhounding locations that provide a wonderful opportunity to spark kids' interest in the hobby.
Below are great family-friendly spots where children can enjoy and learn all about rockhounding while doing it hands-on, too:
Montana Rockhounding Clubs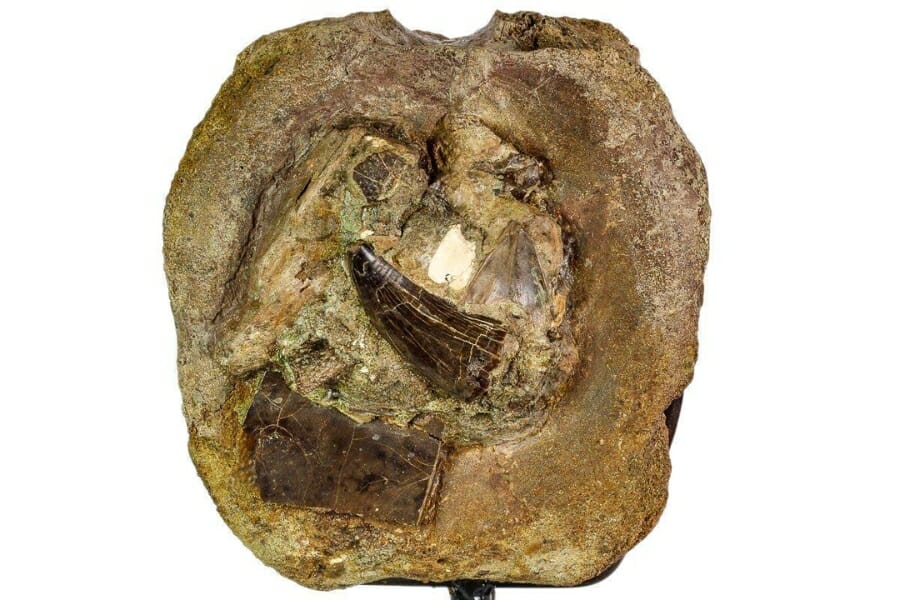 Rockhounding clubs are a valuable resource for both beginner and seasoned rockhounds. This rings particularly true if you're a joining rockhounding club in Montana. They provide a supportive community where members share their knowledge, passion, and discoveries, fostering a sense of camaraderie.
Rockhounding clubs in Montana have deep local knowledge of prime locations, access to exclusive claims, and genuine appreciation for our state's unique offerings. By joining one, you can gain insider access to the best sites, participate in group outings to remote areas, and immerse in the vibrant rockhounding community.
Rockhounding clubs in Montana worth checking out
Montana Rockhounding Laws And Regulations
Rockhounding is legal in Montana, but it's essential for you to adhere to local and state laws regarding collection. In general, it's important to respect the environment and follow regulations to ensure the sustainability of our state's resources for future generations.
Certain areas may have restrictions on collecting, such as state parks, private lands, or sensitive ecological sites, so it's crucial to familiarize yourself with the specific rules and regulations of each location.
The Montana Department of Environmental Quality (DEQ) is responsible for regulating rockhounding activities here. They oversee the issuance of permits for mineral extraction and provide valuable information on the rules and guidelines for rockhounding in our state.
The Best Rock And Mineral Shops In Montana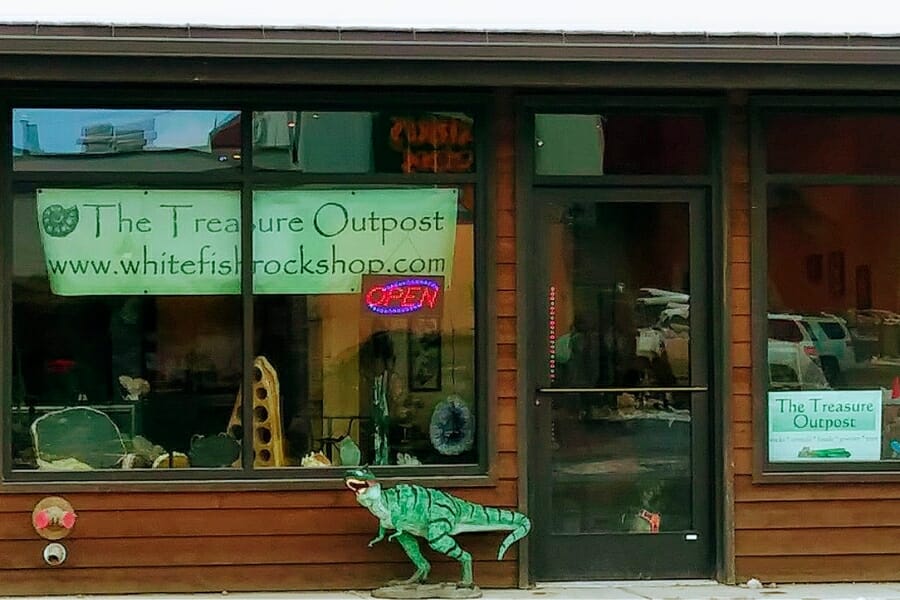 If you don't have much time or energy to engage in a full-blown rockhounding adventure, but are itching to add to your rock and mineral collection, we encourage you to instead pay a visit to Montana's local shops. Our rock and mineral shops have great selections, not only from our state, but from all over the country and the world.
Below are some of the best ones that you can visit:
Additional Rockhounding Places In Nearby States
If you want to extend your rockhounding adventure to nearby states, check out the following guides that we prepared for you:
If you have any recommendations that we haven't covered yet, please leave them in the comments below!