Rockhounding in Vermont offers a fantastic adventure for any rock enthusiast. The state's diverse geological landscape provides ample opportunities for exciting discoveries.
From stunning gemstones to ancient fossils, Vermont has it all. The thrill of exploring its hidden treasures is unparalleled, and every rockhounding can find success in their quest.
The state boasts a rich geological history, resulting in many specimens. Whether you're searching for sparkling quartz crystals, colorful agates, or unique petrified wood, Vermont has something to offer everyone.
The excitement of stumbling upon a rare specimen or uncovering a hidden gem is an experience that will leave any rockhound exhilarated.
Moreover, the abundance of rockhounding options in Vermont ensures that there's always something new to discover. The state is a treasure trove waiting to be explored from the mountains to the riverbanks, from the forests to the quarries. With the right tools and a little research, any rockhound can find success.
How We FoundThe Best Places For Rockhounding in Vermont
We spent a lot of time putting together the list of which of the many options for Vermont rockhounding we were going to recommend. We wanted to have a nice variety of locations for experienced and novice rockhounds in a variety of settings. Here are the main factors we used when determining the recommendations we set out :
The extensive local experience and understanding of our team
Input from multiple local rockhounds and rockhound groups
The accessibility of the various locations
Safety and potential hazards when collecting
Private and public locations
A desire to include locations for both experienced rockhounds and those who are just starting out
Using these weights we think we've put together the best list out there for those who love finding new rocks, gems, and minerals for our collections!

What You Can Find Rockhounding In Vermont
Vermont is home to various rocks and minerals, so we could not list every possible specimen. The following are the most popular and rare specimens that rockhounds search for in the state:
Rare rocks and minerals found in Vermont
Aventurine
Hematite
Kyanite
More common desirable rocks, minerals, and gems found here
In-depth guides to finding specific types of rocks in Vermont
Use our guides below for recommendations on where to look for your desired specimens:
There are more than 3,000 great rock-hunting locations nearby on our list. Learn more about Vermont rocks and minerals by reading this article.
The Best Places To Find Rocks and Minerals in Vermont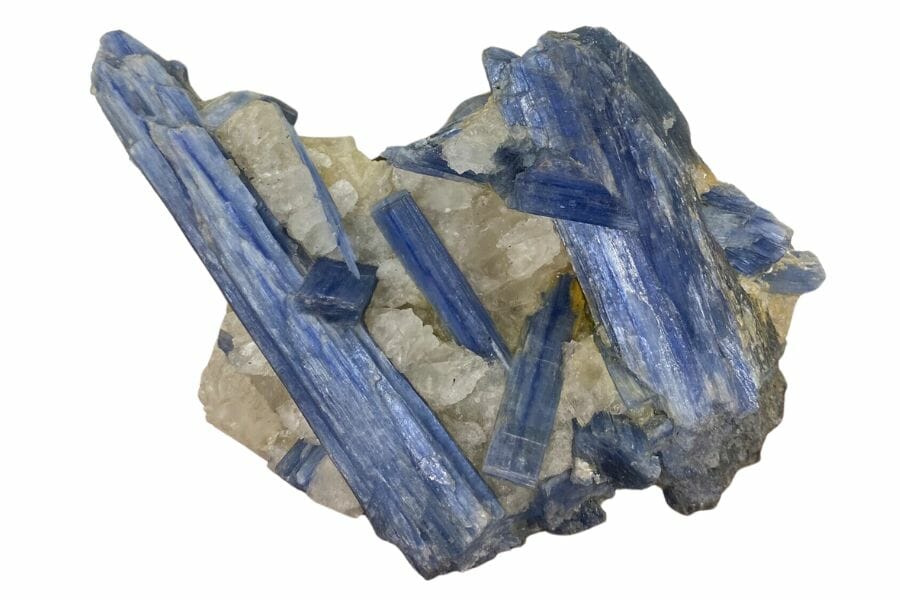 Here are a few of our go-to places in Vermont for rockhounding. Despite having a lot of choices, we focused on our top choices. You might be drawn here because of the stunning rocks and minerals available.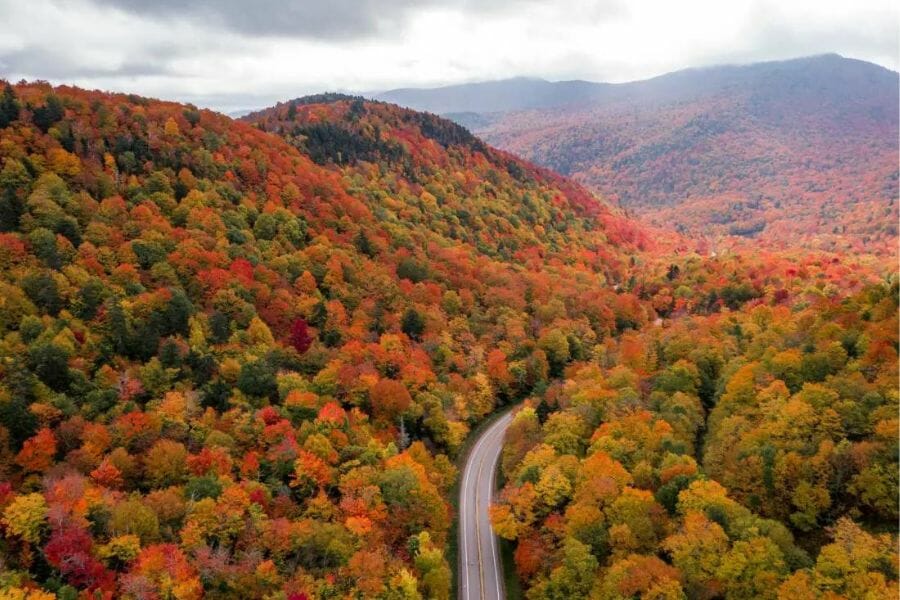 Green Mountains is a breathtaking natural wonder that beckons adventurers and rock enthusiasts alike. These ancient peaks have a rich history dating back millions of years with their lush green forests and serene landscapes. Formed during the collision of tectonic plates, the Green Mountains are a testament to the geological forces that have shaped the region. If you're looking for a prime rock-hounding spot, this is it!
The Green Mountains offer an incredible opportunity for rock-hounding enthusiasts to uncover various minerals and rocks. With its geological diversity, this mountain range is a treasure trove waiting to be explored. From the renowned Smugglers' Notch to the picturesque Camel's Hump, the Green Mountains are home to various rock formations that promise unique finds.
What you can find there
Aventurine is just one of the many minerals that can be found in abundance along the vast area of the Green Mountains.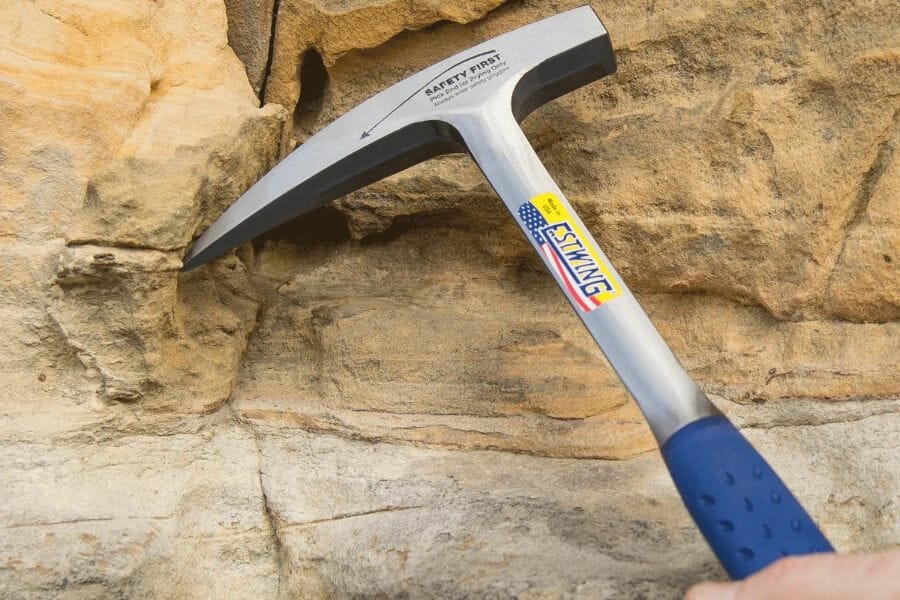 The tools every rockhound will need
When you're out looking for rocks and minerals having the right tools for the job is really going to make or break your success. You don't need a lot for most trips but there are a handful that are critical and will make your life a lot easier.
We get asked a lot about the equipment we use. Over the years we've found a handful of tools that we recommend to both new and experienced rockhounds which we outline in great detail in our complete rockhounding tools and kit guide. These are quality options that also happen to be relatively inexpensive.
Below are the basic tools that make your life so much easier and save you a ton of time. Check out the full guide to see everything we recommend bringing. One quick note, as an Amazon Associate I earn from qualifying purchases but we try very hard to only recommend gear we would use ourselves and often recommend brands you can't find on Amazon.
At a minimum you should have:
1 - Sturdy rock hammer: The Estwing Rock Pick is our standard
2 - Rugged chisels: Try Kendo' 3-piece Chisel Set
3 - Compact shovel: The Koleiya 28-inch shovel works well
4 - Rock screen pan: The Wazakura Soil Sieve Set fits the bill
5 - Eye protection: DeWalt Safety Glasses are cheap and comfortable
6 - Head protection: Malta's Safety Helmet has been our go-to
7 - Jewelers lens with at least 20x magnification: Jarlink's Jewelers Loop is perfect
The rockhounding books that we use most
There are also a few books that have been extremely helpful in the search for gems. These books have great recommendations and tips:
National Audubon Society Field Guide to Rocks and Minerals: North America 
Northeast Treasure Hunter's Gem & Mineral Guide 
Earth Treasures: The Northeastern Quadrant 
We provide links to find these tools on Amazon but some can also be found at your local hardware stores. For more recommendations check out the link to our full tool guide above.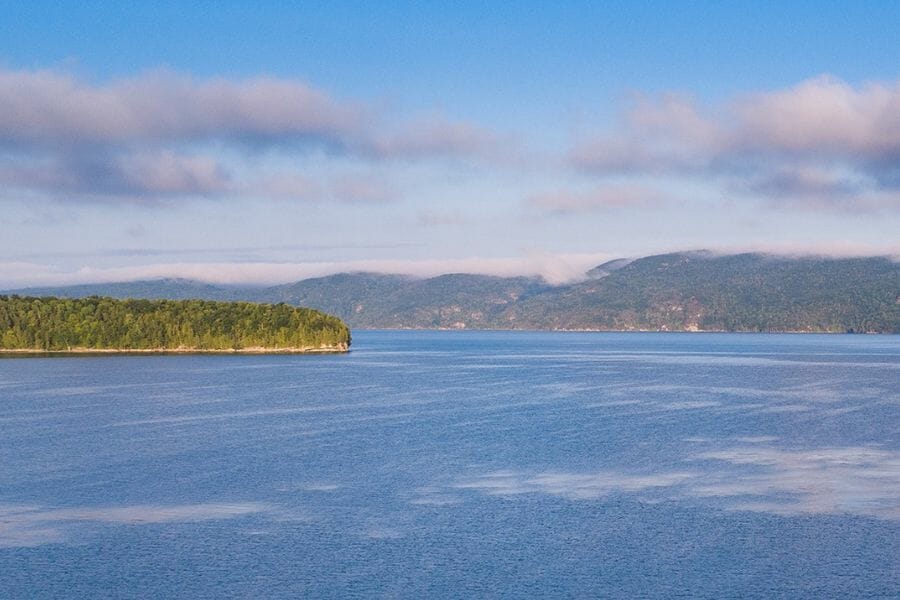 Lake Champlain is a magnificent body of water that has captivated visitors for centuries. This historic lake has a fascinating past, stretching back to the time of Native American tribes and European explorers. It has played a significant role in shaping the region's culture and economy.
Beyond its historical significance, Lake Champlain offers a unique opportunity for rockhounding enthusiasts to discover hidden treasures along its shores. The lake's surrounding areas boast many rock formations, including limestone cliffs, shale outcrops, and glacial deposits. These formations have the potential to hold a wealth of fascinating minerals and fossils.
What you can find there
Hematite and quartz specimen are most common to discover at Lake Champlain.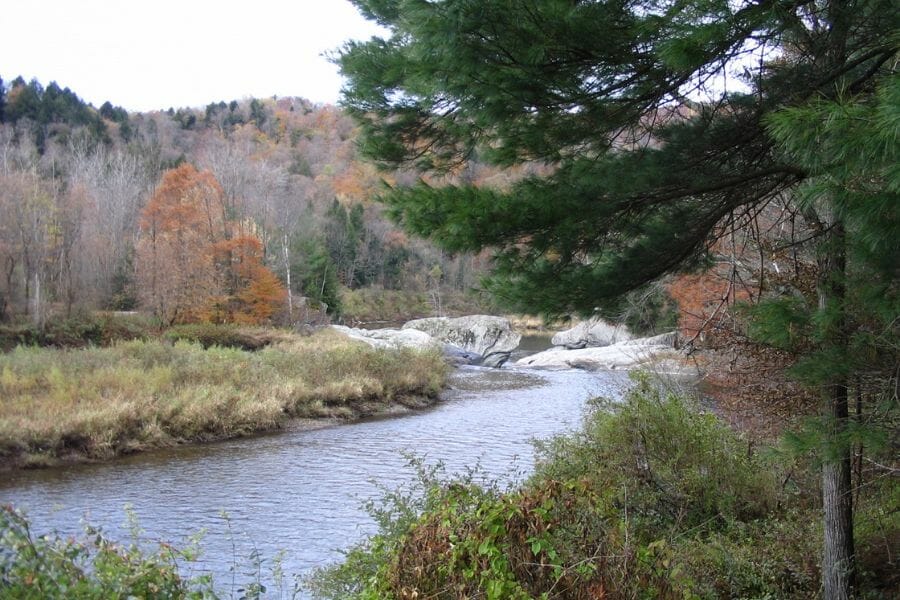 Flowing through the picturesque landscapes of Vermont, the Lamoille River is a hidden gem for nature and rockhounding enthusiasts. This scenic river has a storied history, originating from the Green Mountains and meandering its way through charming towns and lush valleys. Over the years, the Lamoille River has shaped the surrounding landscape, carving out beautiful gorges and creating ideal conditions for rock-hounding adventures.
The river's currents have carried various rocks and minerals downstream, creating a diverse selection for eager rock seekers. As you explore the riverbanks, you may stumble upon colorful pebbles, unique quartz specimens, or even ancient fossils that have been deposited over time. The tranquil ambiance of the river and its surrounding natural beauty make it a perfect setting for leisurely rockhounding expeditions.
What you can find there
Chalcopyrite and dolomite are among the minerals found near the Lamoille River.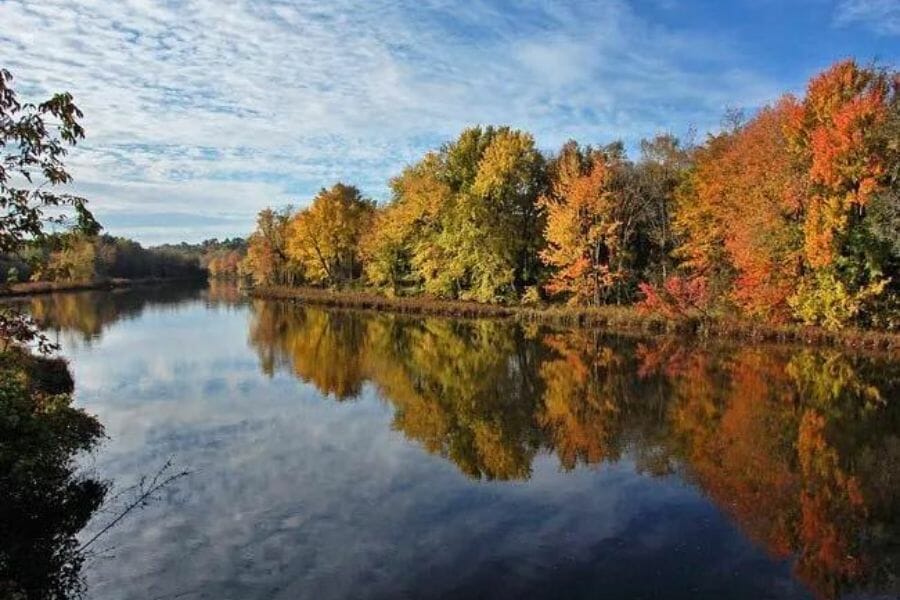 Otter Creek is a delightful destination for both nature lovers and rock-hounding enthusiasts. This scenic waterway has a fascinating history, as it played a significant role in the region's early settlement and development. Native American tribes, followed by European settlers, utilized the creek for transportation and trade.
Otter Creek is a prime spot for rockhounding, thanks to its geological diversity and the treasures it holds. As the creek meanders through the Vermont countryside, it cuts through various rock formations, exposing many exciting specimens.
Along the creek's banks, you may discover smooth river stones, colorful agates, or remnants of ancient sea life preserved in fossilized forms. The tranquil ambiance of Otter Creek, coupled with the beautiful surrounding scenery, creates the perfect backdrop for leisurely rockhounding expeditions.
What you can find there
Calcite and tremolite minerals are primarily found along Otter Creek.
Identifying rocks and minerals can be confusing. Our comprehensive guides will help you easily distinguish between the most common finds: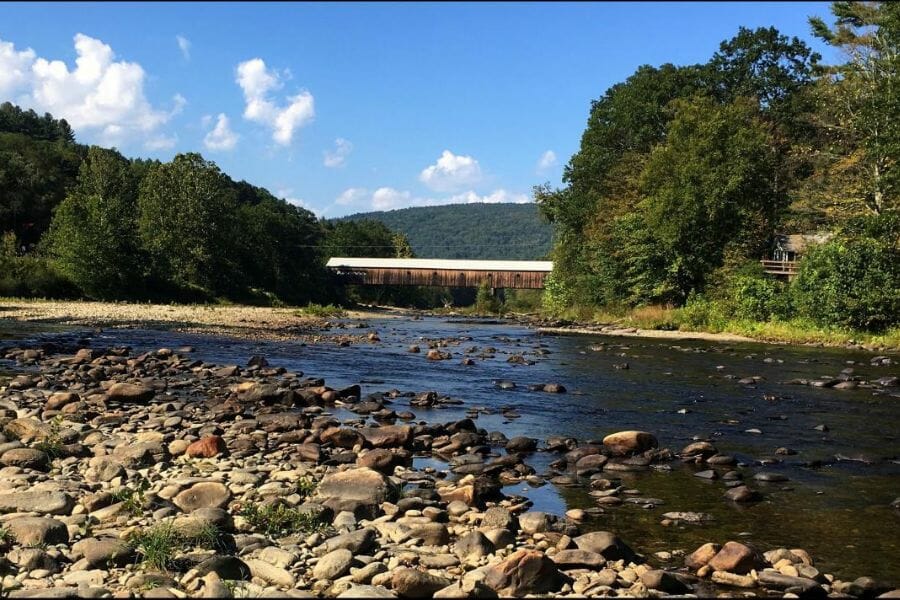 The Williams River is a lovely watercourse that provides an enjoyable experience for nature lovers and rockhounds. This beautiful river has a long history from when local Native American tribes were active. The Williams River has seen towns' expansion and the area's transformation over time.
As the river flows, it gradually erodes the surrounding rocks, exposing a variety of interesting specimens. There's no shortage of fascinating finds along the river's banks, from colorful pebbles to unique quartz crystals. The tranquil setting of the Williams River, with its gentle currents and lush surroundings, creates the perfect atmosphere for leisurely rockhounding explorations.
What you can find there
Among the magnificent specimens that may be found at Williams River are garnet, kyanite, quartz, staurolite, and tourmaline.
Our Other Favorite Spots Around Vermont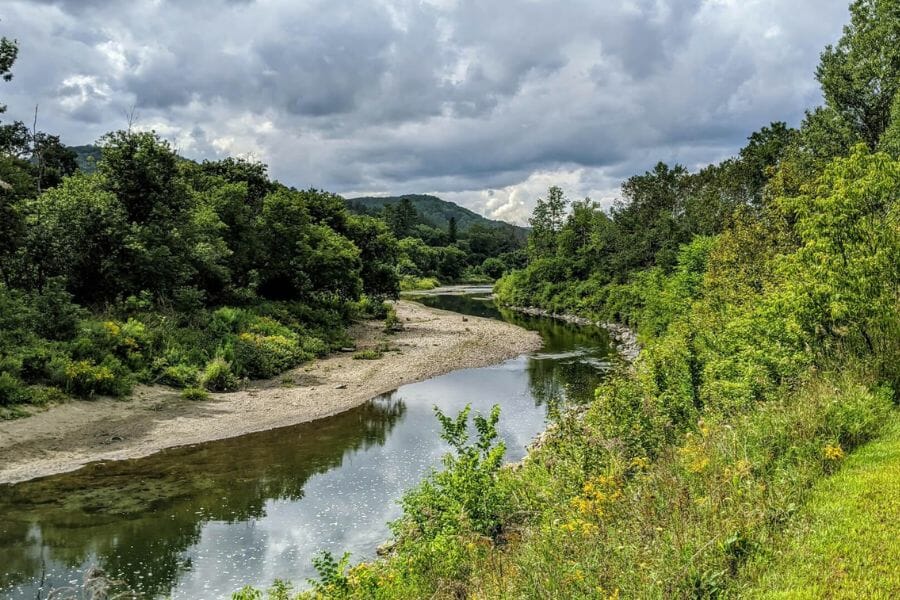 Vermont is home to several stunning and rare rocks and minerals. Look into the many alternatives below for more details on where to find rare specimens.
Rockhounding sites in Northern Vermont
Northern Vermont is a haven for rockhounds, offering many exciting geological exploration opportunities. With its rugged mountains, pristine rivers, and diverse geological formations, this region is a treasure trove for rock enthusiasts. From the Green Mountains to the shores of Lake Champlain, Northern Vermont boasts a wide variety of rocks and minerals waiting to be discovered.
Adventurous rockhounds can find themselves hunting for sparkling quartz crystals, vibrant garnets, unique pegmatite formations, and even rare Vermont emeralds.
| | |
| --- | --- |
| Location | Minerals & Rocks |
| Eugene Parrot Farm | Agate, Jasper |
| Isle La Motte | Marcasite |
| Belvidere Mountain | Serpentine |
Rockhounding sites in Central Vermont
Central Vermont is a paradise for rockhounds, offering a remarkable blend of geological wonders and natural beauty. This region provides endless rock-hounding opportunities with its rolling hills, scenic valleys, and hidden quarries. From the iconic granite quarries of Barre to the limestone formations along the Connecticut River, Central Vermont is a treasure trove of fascinating rocks and minerals.
Rockhounds can uncover unique specimens like Vermont marble, colorful fluorite, impressive beryl crystals, and the occasional hidden gem of smoky quartz.
| | |
| --- | --- |
| Location | Minerals & Rocks |
| Copperas Hill | Chalcopyrite, Pyrite |
| Mount Tabor | Ilmenite, Pyrite, Quartz |
| Ottauquechee River | Garnet |
| Springfield Dam Recreation Area | Calcite, Ilmenite, Pyrite, Smoky Quartz |
Don't be put off because some rocks and minerals look alike. Our user-friendly guides make it easy to tell them apart so you can be sure of what they are.
Vermont Rockhounding Clubs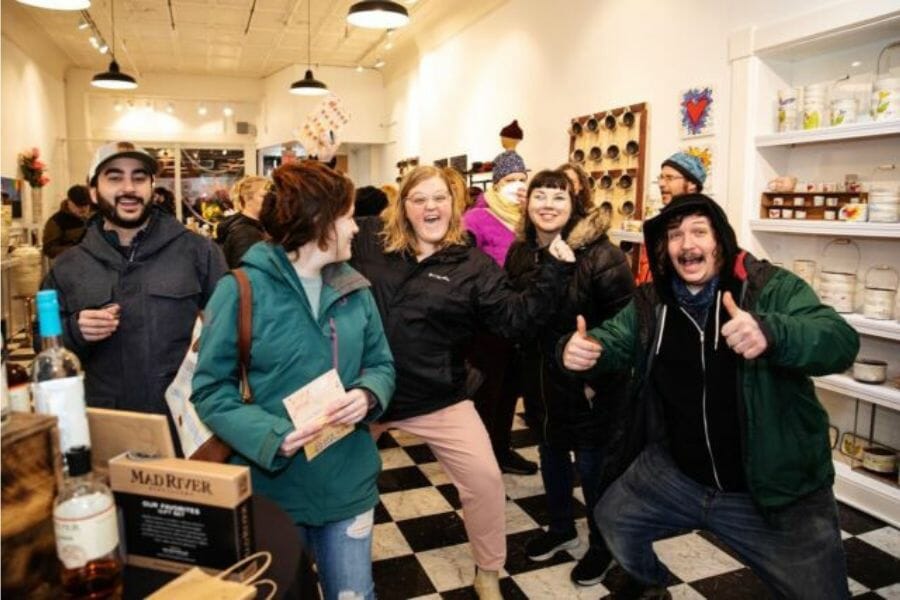 Rockhounding clubs are a fantastic resource for rock enthusiasts, providing benefits to those who join. These clubs offer a sense of community, connecting like-minded individuals with a passion for rocks and minerals.
Members can participate in field trips to explore new rock-hounding locations and learn from experienced members. Rockhounding clubs often provide access to specialized knowledge, resources, and tools, helping members enhance their rockhounding skills and expand their collections.
Being part of a rockhounding club not only offers opportunities for camaraderie and learning but also opens doors to exciting discoveries and adventures in the world of rocks and minerals.
Rockhounding clubs in Vermont worth checking out
Mineralogical Society of Brattleboro – Brattleboro, VT
Vermont Rockhounding Laws And Regulations
Rockhounding and collecting rocks and minerals in Vermont is legal and can be thrilling and educational. However, it's crucial for rockhounding enthusiasts to adhere to all local and state laws regarding collection. Like many other states, Vermont has regulations to protect its natural resources and ensure responsible rockhounding practices.
It's essential to familiarize oneself with the specific laws and regulations governed by the Vermont Department of Forests, Parks, and Recreation. These regulations may include restrictions on collecting in certain protected areas, such as state parks or private lands. Respecting landowners' or authorities' posted signs or guidelines is also essential.
By following these laws and regulations, rockhounding enthusiasts can enjoy their hobby while preserving the natural beauty and integrity of Vermont's landscapes. So, before embarking on a rockhounding adventure, research and understand Vermont's local and state laws to ensure a responsible and enjoyable experience.
Our Favorite Rock And Mineral Shops In Vermont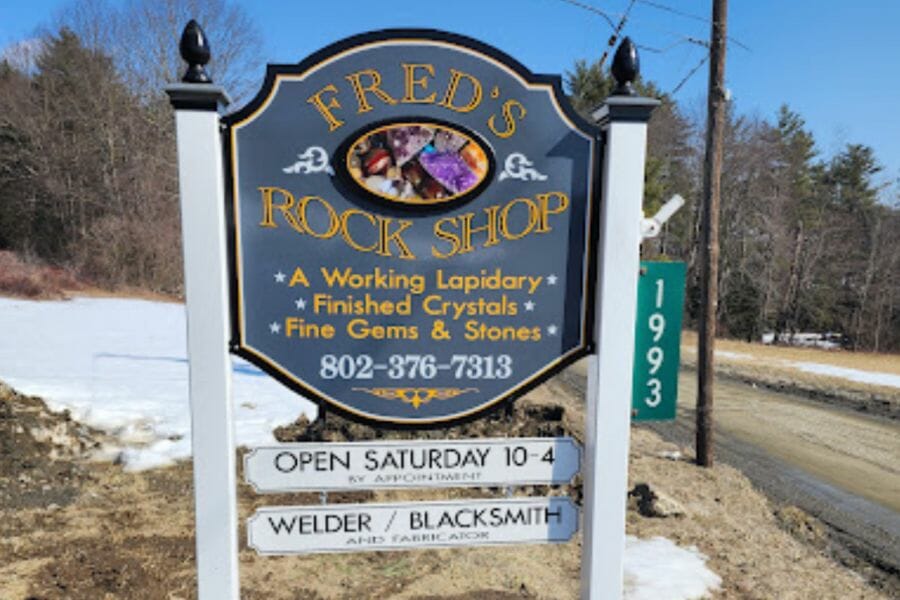 Spending all day outside searching for minerals is not for everyone. Some people discover that buying rare minerals from trusted rock sellers is more convenient. Vermont's top mineral and rock shops have various unusual rocks and minerals.
Additional Places To Rockhound In Nearby States
If you've already tried all of our recommendations above or are planning a trip out of the state you should check out our guides for neighboring states:
If you have any recommendations we haven't covered please leave them in the comments below!