If you're a rockhound planning to find geodes in Montana, you might be in for a bit of a challenge. Despite our state's abundance in other geological wonders, finding geodes here can be quite difficult. But after extensive research and exploration, we've identified verified places to get your hands on some beautiful geodes here. And in this article, we'll guide you through theses places!
Whether you're a seasoned rockhound or a newcomer to geode hunting, you'll find this guide useful as you go on your geode-hunting adventure in Montana.
What Are Montana Geodes?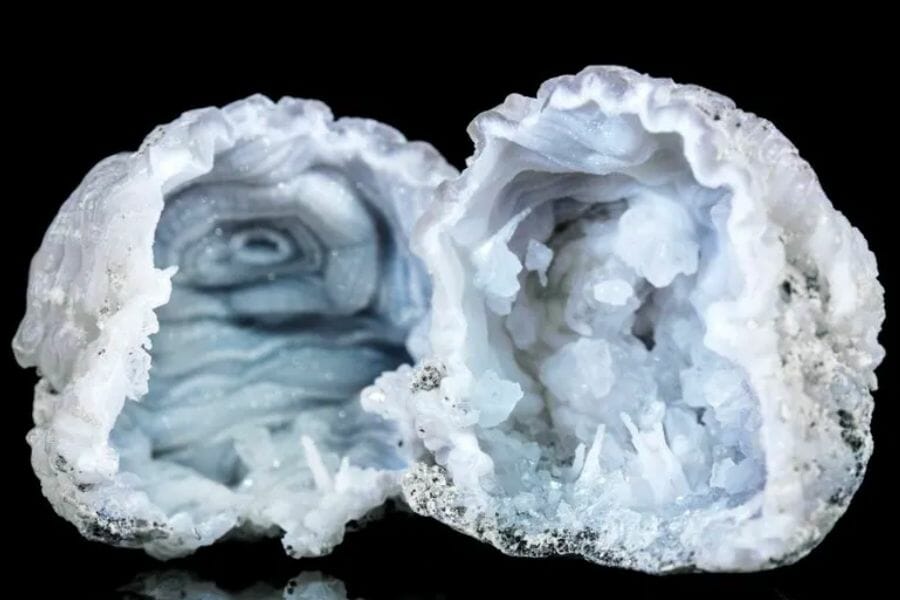 Geodes are rock formations with crystal-lined cavities. Found in different parts of the world, they typically form in sedimentary rocks and are created by mineral-rich groundwater that seeps into existing rock cavities. Over time, the minerals crystallize and form beautiful patterns inside the cavity. Montana's unique geology is suitable for this!
Geodes come in various shapes and sizes, ranging from small, round rocks to large, oblong-shaped formations that can weigh over 100 pounds. The crystal formations inside them can also vary greatly, with some featuring delicate needle-like crystals, while others having larger, multi-colored formations. These natural wonders never fail to fascinate and intrigue anyone who gets a chance to find them.
To make your geode hunting a bit easier, we created a brief guide on geode identification that you can use.
The Types Of Geodes Found In Montana
The world abounds with different types of this natural wonder, and the price of a geode depends on its variety. Here in Montana, you can mostly find geodes that are lined with drusy Quartz and rimmed with black and white fortification Agate.
How We Found The Best Geode Locations in Montana
When it comes to choosing the best options for finding Montana geodes there are plenty of things we consider. Many of the best locations are closely guarded secrets which can make it really difficult for more casual geode hunters to find success. The key factors in our recommendations are:
The deep experience and understanding of our team about the area
Recommendations from local groups and clubs
How easy it is to get the a particular location
Safety and potential hazards when collecting
Weighing private and public locations
The ability for both experienced and novice geode enthusiasts to find great samples
With these factors in mind we've been able to put together a fantastic list that just about anyone can use!

The Best Places To Find Geodes in Montana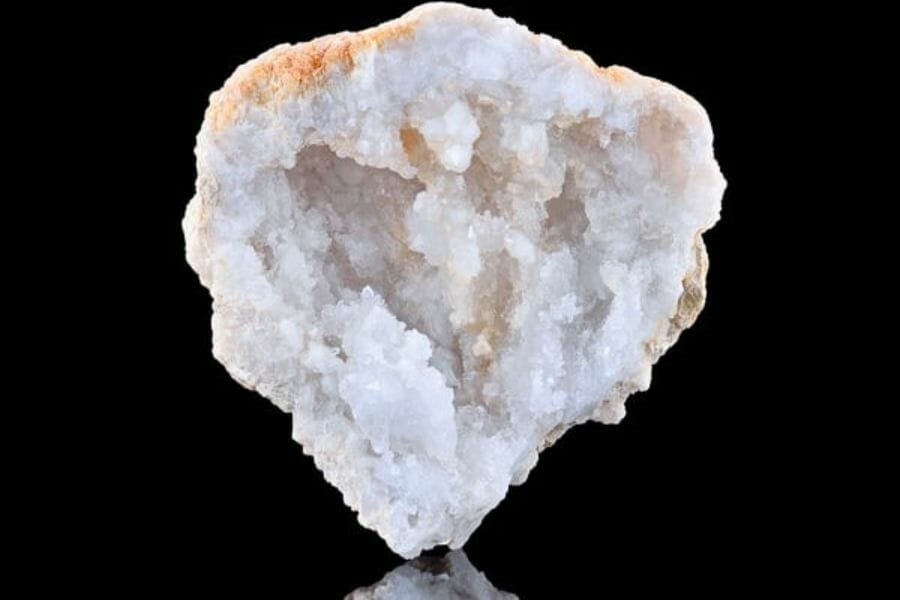 Chances are, you're already aware of the great places to mine gems in Montana, but not all of them have geodes. The location we're about to disclose is well-known, but what's not widely recognized is that it's the optimal spot to discover geodes in this area.
Always Confirm Access and Collection Rules!
Before heading out to any of the locations on our list you need to confirm access requirements and collection rules for both public and private locations.
These requirements are subject to change without notice and may differ from what we state below.
Always get updated information directly from the source ahead of time to ensure responsible rockhounding.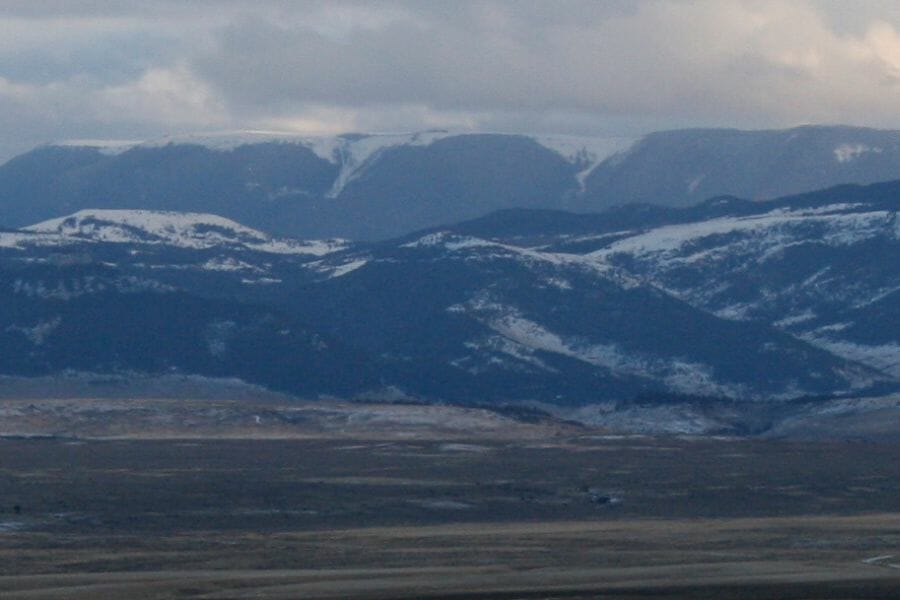 Pryor Mountains is a hidden gem that's tucked away from the hustle and bustle of city life. It's located in the southern part of our state, not too far from the Wyoming border. Its geography is pretty diverse, with rolling hills, steep cliffs, and a mix of deciduous and coniferous trees.
Pryor Mountains is truly fascinating with its rock formations that date back millions of years. You can find everything from limestone to sandstone, and there are even a few spots where you can hunt for agates and other rocks, like geodes! It's also among Montana's best sites to find crystals.
Aside from being a bit of a drive, there aren't many facilities here, so bring plenty of snacks and gear when you visit here. Also, check out the updated collecting guidelines of Montana before you make your trip!
Where we found geodes at Pryor Mountains
You can find drusy quartz-lined geodes rimmed with black and white fortification agate at the Bear Canyon of Pryor Mountain, south of Billings in Carbon County.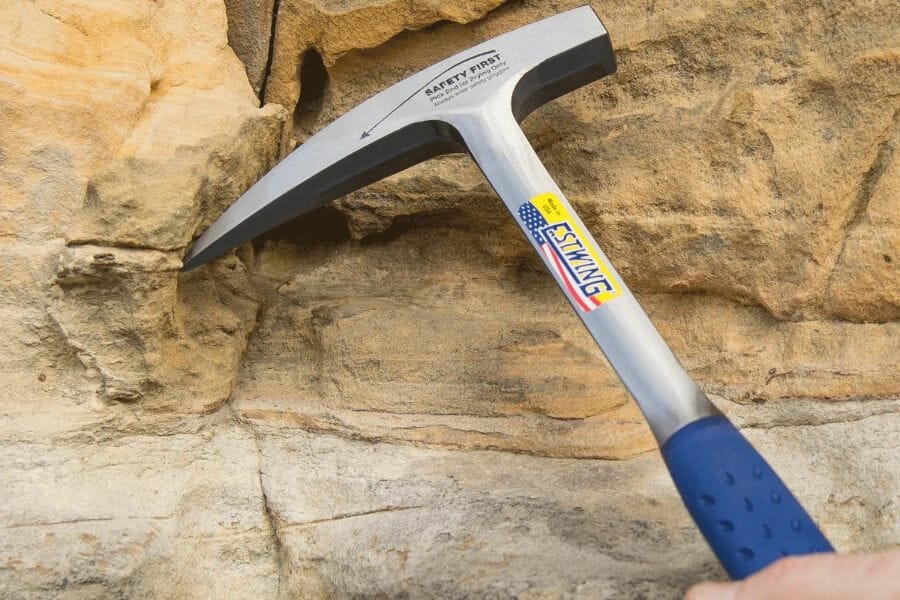 The tools every geode hunter will need
When you're out looking for geodes having the right tools for the job is very important. You don't need a lot for most trips but there are a handful that are critical and will make your life a lot easier.
We get asked a lot about the equipment we use. Over the years we've found a handful of tools that we recommend to both new and experienced geode hunters which we outline in great detail in our complete rockhounding tools and kit guide. These are quality options that also happen to be relatively inexpensive.
Below are the basic tools that make your life so much easier and save you a ton of time. Check out the full guide to see everything we recommend bringing. One quick note, as an Amazon Associate I earn from qualifying purchases but we try very hard to only recommend gear we would use ourselves and often recommend brands you can't find on Amazon.
At a minimum you should have:
1 - Sturdy rock hammer: The Estwing Rock Pick is our standard
2 - Rugged chisels: Try Kendo' 3-piece Chisel Set
3 - Compact shovel: The Koleiya 28-inch shovel works well
4 - Rock screen pan: The Wazakura Soil Sieve Set fits the bill
5 - Eye protection: DeWalt Safety Glasses are cheap and comfortable
6 - Head protection: Malta's Safety Helmet has been our go-to
7 - Jewelers lens with at least 20x magnification: Jarlink's Jewelers Loop is perfect
The geode-finding books that we use most
There are also a few books that have been extremely helpful in the search for gems. These books have great recommendations and tips:
National Audubon Society Field Guide to Rocks and Minerals: North America 
Northwest Treasure Hunter's Gem & Mineral Guide 
Earth Treasures: The Northwestern Quadrant 
We provide links to find these tools on Amazon but some can also be found at your local hardware stores. For more recommendations check out the link to our full tool guide above.
Common Geode-Hunting Questions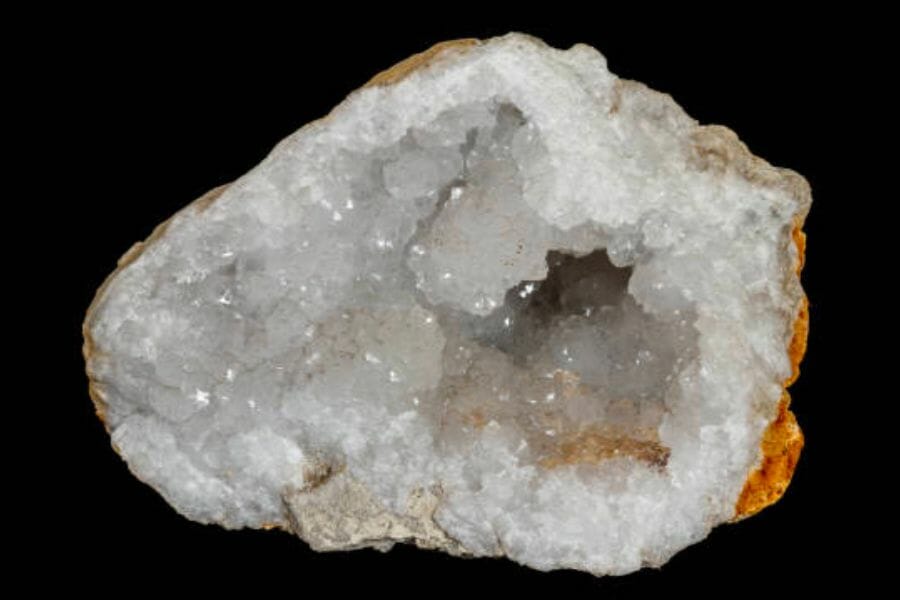 We noticed that people often ask the same questions when it comes to finding geodes in Montana, so we're sure they will be worth answering here.
Where can you find amethyst geodes in Montana?
Unfortunately, Montana doesn't have amethyst geodes. But we've listed down below some of the best local shops here where you can spot and buy them.
Is it illegal to collect geodes in Montana?
Provided you comply with local laws and regulations, you wouldn't have any problems collecting geodes here. If you want to collect geodes from government properties, make sure to review local rules ahead of time. If you're exploring private lands, get permission from the owner first before starting your search.
The Best Places To Buy Geodes In Montana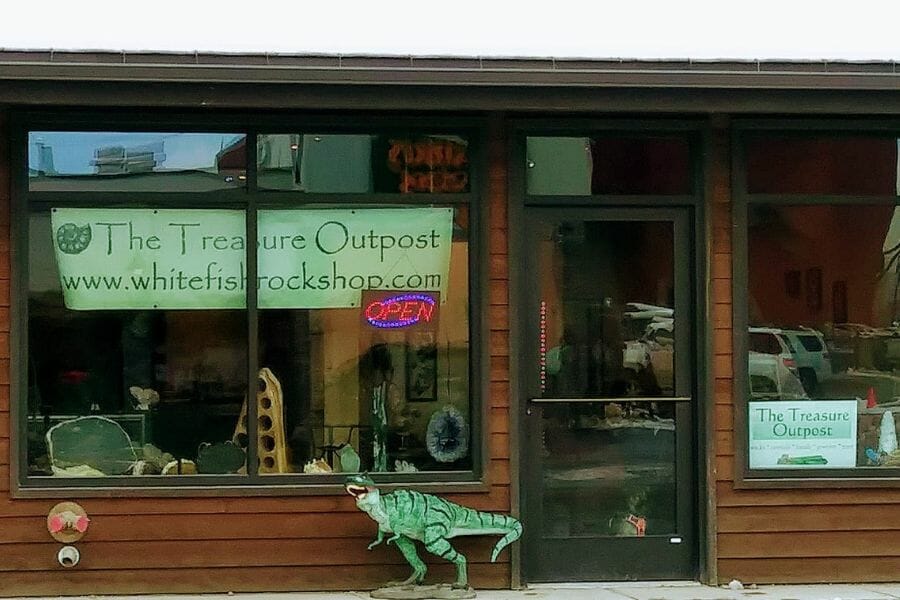 If you prefer to get your hands on geodes the easy way, we've listed down some of the best local shops where you can buy them from. These are guaranteed to have wide selections of geodes that will surely amaze you!
Earth's Treasures – 25 N Willson Ave # B, Bozeman, MT 59715
Amazon – Surprisingly, Amazon has some amazing geodes that you can choose from. You can even get complete kits to break them open!
The Treasure Outpost – 3555 Hwy 93 N Kalispell, MT 59901
Stone and Bones Lapidary Jewelry – 701 24th St W #1, Billings, MT 59102
Trex Agate Shop – 5500 US-89, Bynum, MT 59419
Craggy J Natural Arts – 7513 Montana Hwy 35, Bigfork, MT 59911
The Crystal Limit – 119 S Higgins Ave, Missoula, MT 59802
Butte Mineral and Gem Club – 501 E Front St Suite 529, Butte, MT 59701
Juliana's Jammin' Art & Rock Shop – 609 Diamond St unit a, Columbus, MT 59019
Additional places to find geodes in nearby states
Check out our guides for nearby states if you've already tried all of our suggestions above or if you're planning a trip outside of the state:
If you have any recommendations for our list please leave a comment below!