Gem mining in New Mexico is a unique and exciting experience for all ages! With breathtaking mountain views and an abundance of precious gemstones, our state is home to some of the best gem hunting sites in the country. After all, it wouldn't gain the name of Land of Enchantment if it isn't enchanting enough.
Whether you're looking for a family-friendly adventure or a romantic getaway, our state offers a variety of gem mining spots that can meet your needs. Read on this article and find out why searching for gems here is an experience of a lifetime!
The best places to mine gems here are in the valleys, canyons, state parks, mines, caves, ranches, mountains, lakes, national forests, peaks, and hills. Our top 5 favorite places here are Rockhound State Park, Sierra Nacimiento, Cerrillos Turquoise Mine, Fox Cave & Gem Mine, Ice Cave & Bandera Volcano, which we have all discussed below.
How We Picked The Best Places For Gem Mining in New Mexico
In order to find the absolute best places in New Mexico for gem mining, we had to consider a lot of things. It can be really tough to find good information, so it took us a long time to put together a solid list like the one below. The main inputs to our recommendations are as follows:
The extensive local experience and understanding of our team
Input from several gem hunting groups and organizations
The accessibility of the mining locations
Safety and potential hazards when collecting
Private and public locations
A desire to include locations for both experienced gem hunters and those who are just starting out
Overall, we've been able to put together a great list that anyone can use to locate a lot of beautiful gems.

The Gemstones Found In New Mexico You Can Mine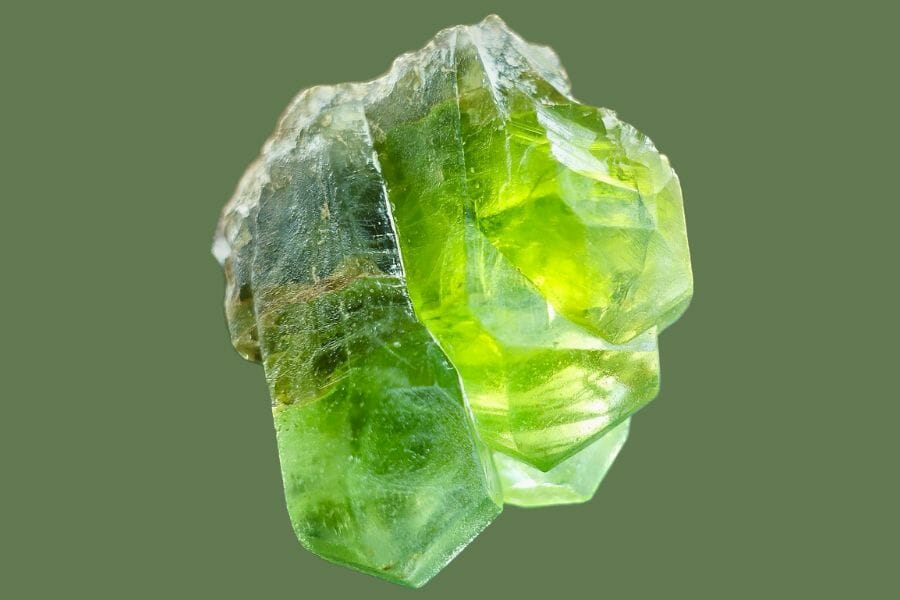 With its magnificent gemstones waiting to be discovered, our state is a gem miner's dream! Not every state is as blessed as ours. That's why if you're planning to mine gems here, you should have a guide to help you find the best places to explore.
Aside from New Mexico, we also have other guides to help you find gem mines near you, wherever you are. Are you ready to get on your search?
Rare gemstones found in New Mexico
Amethyst
Azurite
Jasper
Opal
Peridot
Red Beryl
Turquoise
Vanadinite
Wulfenite
More common gemstones found here
Actinolite
Agate
Albite
Amber
Anglesite
Apatite
Aquamarine
Beryl
Carnelian
Cerussite
Chalcedony
Chrysocolla
Cuprite
Dumortierite
Fluorite
Garnet
Huebnerite
Lepidolite
Malachite
Moonstone
Obsidian
Onyx
Pyrite
Pyrrhotite
Quartzite
Smithsonite
Spodumene
Staurolites
Our Favorite Places For Gem Mining In New Mexico
We rounded up our favorite gem mining sites that you'll have a great time exploring, whether you're on your own or with your family and friends. We made sure to include places where adults will get to experience real gem hunting and where kids will have the time of their lives looking for gems.
Always Confirm Access and Collection Rules!
Before heading out to any of the locations on our list you need to confirm access requirements and collection rules for both public and private locations.
These requirements are subject to change without notice and may differ from what we state below.
Always get updated information directly from the source ahead of time to ensure responsible rockhounding.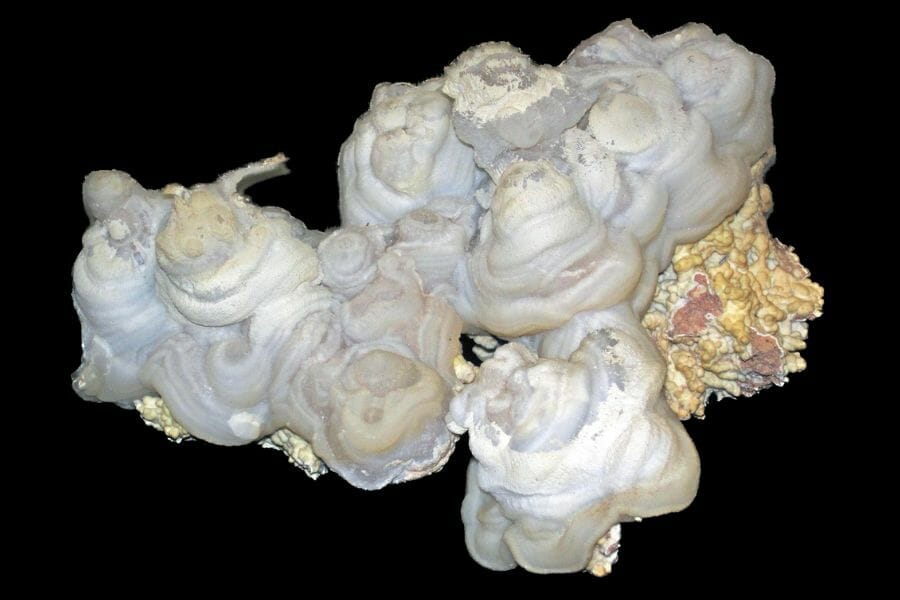 9880 Stirrup Rd SE, Deming, NM 88030
Located in the foothills of the Little Florida Mountains, Rockhound State Park was established in 1966 and is known for its abundant geological resources. It was first mined by Native Americans for different kinds of gemstones. In the late 1800s, gold, silver and copper were discovered in the area and were mined extensively until the 1950s. When you visit here, you can search for these gemstones while exploring the park's trails or taking part in organized gem mining activities. The park also offers interpretative programs on geology, paleontology, and mineralogy.
The Types of Gems Found In The Rockhound State Park
This is a public place where you are welcome to search for gems, including the following:
Agate
Chalcedony
Jasper
Opal
Quartz
The Best Time To Visit Rockhound State Park
If you're planning to visit, the best time would be during the summer months of June to August, when the weather is warm and dry, making it the perfect time for gem mining activities. During these months, the park is open from 8am to 5pm and you can also enjoy other outdoor activities that the park has to offer.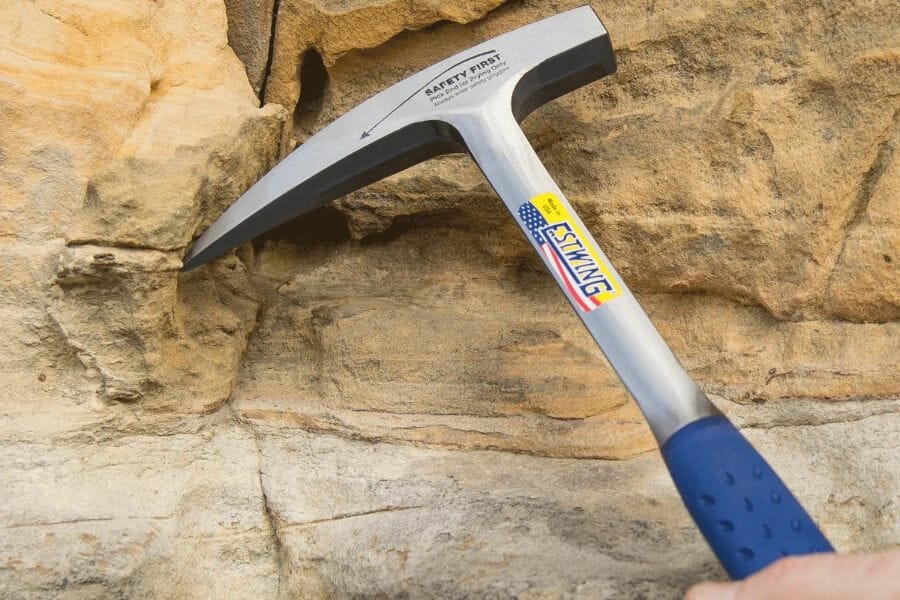 The tools every gem hunter will need
When you're out looking for gems it's very important that you bring the right tools with you. You don't need a lot for most trips but there are a handful that are critical and will make your life a lot easier.
We get asked a lot about the equipment we use. Over the years we've found a handful of tools that we recommend to both new and experienced gem miners which we outline in great detail in our complete rockhounding tools and kit guide. These are quality options that also happen to be relatively inexpensive.
Below are the basic tools that make your life so much easier and save you a ton of time. Check out the full guide to see everything we recommend bringing. One quick note, as an Amazon Associate I earn from qualifying purchases but we try very hard to only recommend gear we would use ourselves and often recommend brands you can't find on Amazon.
At a minimum you should have:
1 - Sturdy rock hammer: The Estwing Rock Pick is our standard
2 - Rugged chisels: Try Kendo' 3-piece Chisel Set
3 - Compact shovel: The Koleiya 28-inch shovel works well
4 - Rock screen pan: The Wazakura Soil Sieve Set fits the bill
5 - Eye protection: DeWalt Safety Glasses are cheap and comfortable
6 - Head protection: Malta's Safety Helmet has been our go-to
7 - Jewelers lens with at least 20x magnification: Jarlink's Jewelers Loop is perfect
The gem-finding books that we use most
There are also a few books that have been extremely helpful in the search for gems. These books have great recommendations and tips:
National Audubon Society Field Guide to Rocks and Minerals: North America 
Southwest Treasure Hunter's Gem & Mineral Guide 
Earth Treasures: The Southwestern Quadrant 
We provide links to find these tools on Amazon but some can also be found at your local hardware stores. For more recommendations check out the link to our full tool guide above.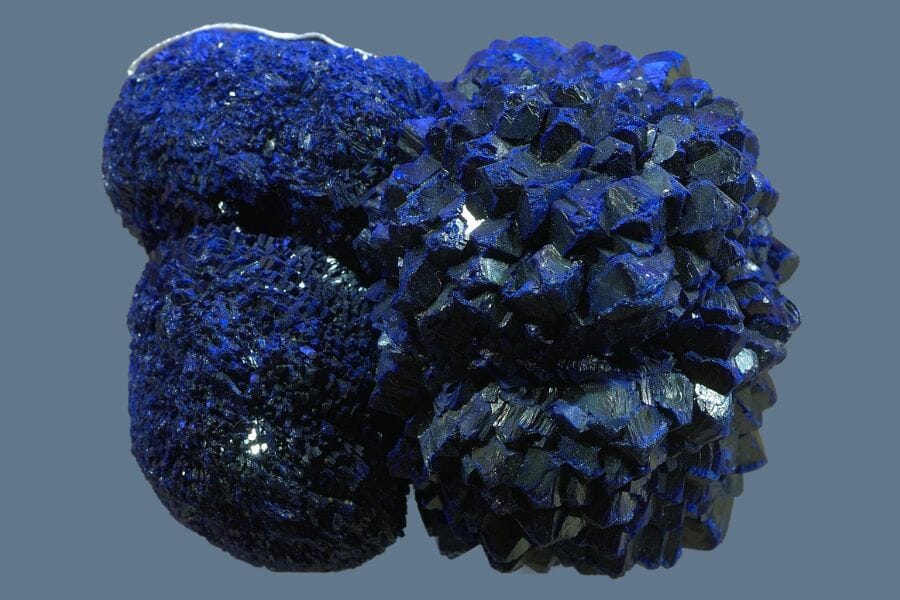 Sierra Nacimiento, NM 87025
Sierra Nacimiento was first explored by Spanish colonists in the late 1700s. Since then, it has been a popular place for gem mining as well as other recreational activities that showcase its natural resources. In addition to gem mining and recreational activities, this mountain range is also known for its unique geology. The area contains numerous faults that were created by ancient volcanic eruptions and earthquakes that left behind evidence of their activity in the form of lava flows and mineral deposits. These deposits are now visible from the surface and provide valuable resources for miners looking to find gems or other minerals. It's even a great place to do crystal hunting in New Mexico.
The Types of Gems Found In The Sierra Nacimiento
In this place, you can find an abundance of the following gemstones:
Agate
Azurite
Chalcedony
Chrysocolla
Malachite
The Best Time To Visit Sierra Nacimiento
The best time to visit here is during the summer months due to the warmer temperatures and longer days that provide ideal conditions for gem hunting. During the summer, temperatures here range from around 65-90 degrees Fahrenheit (18-32 degrees Celsius). Specifically, the best months to be here are from late May to early September.
Casa Grande Trading Post – 17, Waldo Street, Cerrillos, NM 87010
Cerrillos Turquoise Mine has been in operation since the late 1800s and is one of the oldest turquoise mines in the United States. It is known for producing some of the highest quality Turquoise in the world. It was originally mined by Native Americans who used it to make jewelry and other items. Later, miners from around the world came to work at the mine and extract its precious stones. Today, you can take part in gem mining activities here by purchasing a bucket filled with dirt from a nearby shop and searching for pieces of turquoise embedded within it. Any pieces you will find can then be taken home as a souvenir or kept as a reminder of this unique experience. The mine also offers educational tours for those interested in learning more about its history, geology, and gem mining process.
The Types of Gems Found In The Cerrillos Turquoise Mine
This location is visited by many people from all over our state and the country for its Turquoise, which is regarded as one of the highest quality around the world.
The Best Time To Visit Cerrillos Turquoise Mine
Planning to visit here? The best time to do so is from April to June. During this period the weather is mild and warm, which is ideal for gem mining. The hours of operation vary depending on the season, so be sure to check with the mine before planning your visit.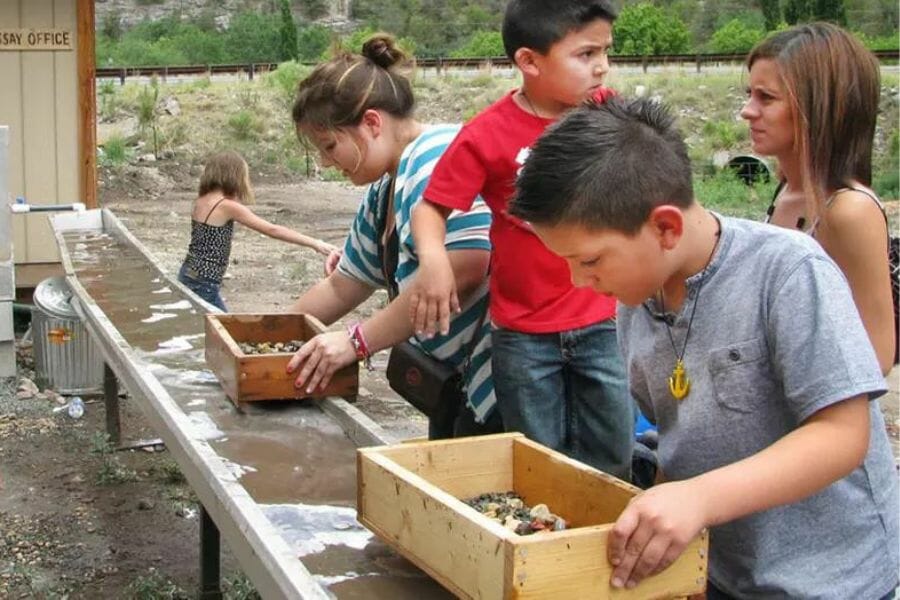 26897 US-70, Ruidoso Downs, NM 88346
Fox Cave is an ancient cave that was discovered in the early 1900s and has since become a popular tourist attraction. It is known for its natural formations, including stalactites and stalagmites, as well as its gem mining opportunities. The nearby town of Downs is well-known for its gem mining opportunities and attracts visitors from all over the world. When you visit here, you can have a blast panning for different kinds of gems.
The Types of Gems Found In The Fox Cave & Gem Mine
This is a great place for kids to start their gem mining journey as it has a wide range of different gemstones that can be found in our state.
The Best Time To Visit Fox Cave & Gem Mine
If you're looking to visit here, the best time would be typically between April and October. The weather is mild and the days are long, making it a great time to explore the area and search for gems. The summer months tend to be the busiest, so if you're looking for a more quiet experience, you may want to plan your trip for an earlier or later month.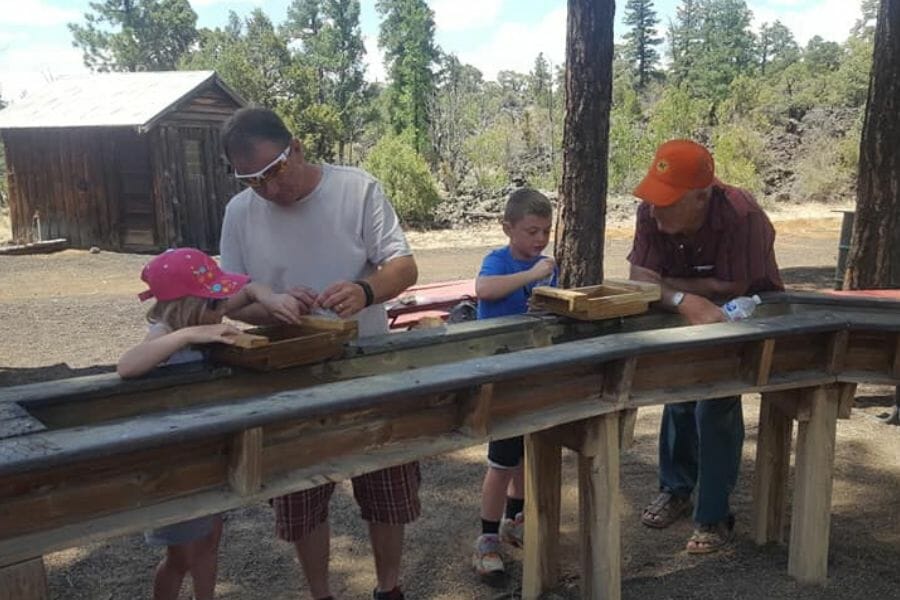 12000 Ice Caves Rd. Grants, NM 87020
Ice Cave is a lava tube formed from an ancient volcanic eruption. It is a unique and fascinating natural formation that has been preserved for thousands of years. The cave is full of stalactites, stalagmites, and other rock formations. Meanwhile, Bandera Volcano is an extinct volcano that was formed millions of years ago by erupting lava flows that created the volcano's distinct cone shape. Gem mining is popular in the area around Ice Cave and Bandera Volcano. When you visit, you can purchase buckets filled with dirt and gems to sift through for hidden treasures. Many people even turn their findings into unique jewelry pieces or souvenirs to take home with them.
The Types of Gems Found In The Ice Cave & Bandera Volcano
This place has different kinds of gemstones, both rare and more common. Specifically, the ones present here are those naturally found in our region.
The Best Time To Visit Ice Cave & Bandera Volcano
The best time to visit here is during the spring and summer months. This is when the temperatures are warm enough to make exploring the area comfortable and enjoyable. During this time, you can also take advantage of the longer daylight hours, allowing you to explore the area more thoroughly.
Other Great Options For Real Gem Mining in New Mexico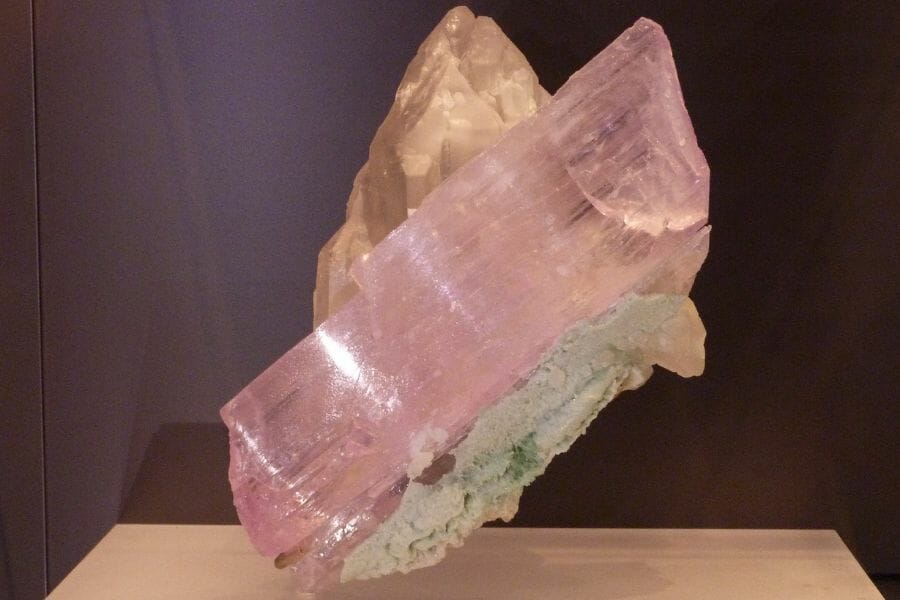 There are also other excellent choices for gem hunting here aside from our favorite ones that we shared above. If you're looking for more adventure, explore some of these exquisite places.
Rio Puerco Valley – Agate, Chalcedony, Jasper
Pajarito Mesa – Agate, Jasper
Isleta Pueblo – Opal
Tijeras Canyon – Fluorite
Zuni Mountains – Agate, Chalcedony, Jasper
Harding Pegmatite Mine – Apatite, Lepidolite, Quartz, Spodumene, Tourmaline
Mexican Gulch – Agate, Apatite
Sugarite Mine – Amber
Ghost Ranch – Agate
Abiquiu Lake – Agate
Pedernal Park – Agate, Chalcedony, Jasper
Sunnyside Mine – Aquamarine, Beryl
Santa Fe National Forest – Agate, Jasper, Obsidian
Jemez National Recreation Area – Obsidian
Moreno Creek – Pyrite, Pyrrhotite
Burro peak – Azurite, Chrysocolla, Fluorite, Malachite, Pyrite
Apache Mine – Calcite, Chrysocolla, Malachite, Turquoise
Silver Hill – Garnet
The Top Public Gem Mining Locations in New Mexico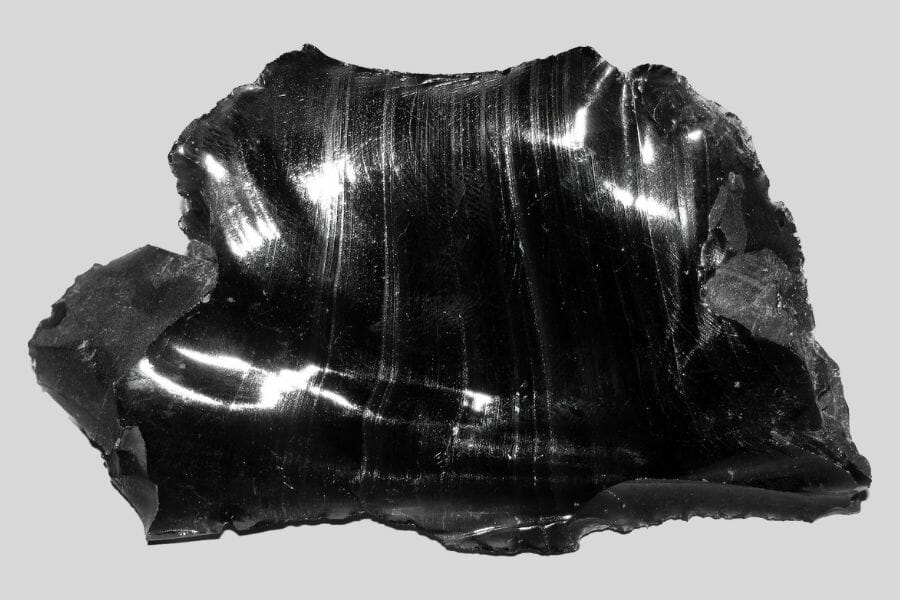 For families who are looking for more family-friendly locations where their children can explore and try to discover gemstones, too, here are some of our other top places you will enjoy.
New Mexico Gem Mining Laws And Regulations
New Mexico's recreational gem mining laws and regulations are established by the New Mexico Energy, Minerals, and Natural Resources Department (EMNRD). Under the New Mexico Mining Act, you may collect common minerals from public lands for recreational purposes as long as you do not disturb any surface vegetation or soil. You must also obtain a permit to mine on private land. In addition to the state regulations, local governments may also have their own rules governing gem mining activities in their jurisdictions, so it is important to check with local authorities before engaging in any activity.
The EMNRD also regulates the safety of miners and their equipment and ensures that miners are properly trained and certified before operating equipment. It is important to follow all safety guidelines to avoid injury or property damage.
For more information on the state's gem mining laws and regulations, visit the New Mexico Energy, Minerals, and Natural Resources Department's link above.
Additional Places To Mine For Gems In Nearby States
If you've already tried all of our recommendations above or are planning a trip out of the state you should check out our guides for neighboring states:
If you have any recommendations we haven't covered please leave them in the comments below!