Colorado is home to some of the best gem mining spots in the United States. Now is the perfect time to explore the beautiful Rocky Mountains and the gems and minerals that can be discovered in the area. Whether you are a novice miner or an experienced gem hunter, this state offers something for everyone. From easy-to-access spots for children to professionally guided tours, there are plenty of options to choose from.
This guide will highlight the best spots for gem mining in Colorado that we've found, providing a comprehensive overview of each location and what it has to offer. So if you're ready to explore the world of gem mining, then get ready to hit the trails and uncover some treasure!
How We Picked The Best Places For Gem Mining in Colorado
In order to find the absolute best places in Colorado for gem mining we had a lot of things to consider. It can be really tough to find good information so it took us a long time to put together a solid list like the one below. The main inputs to our recommendations are as follows:
The extensive local experience and understanding of our team
Input from several gem hunting groups and organizations
The accessibility of the mining locations
Safety and potential hazards when collecting
Private and public locations
A desire to include locations for both experienced gem hunters and those who are just starting out
Overall we've been able to put together a great list that anyone can use to locate a lot of beautiful gems.

The Gemstones Found In Colorado You Can Mine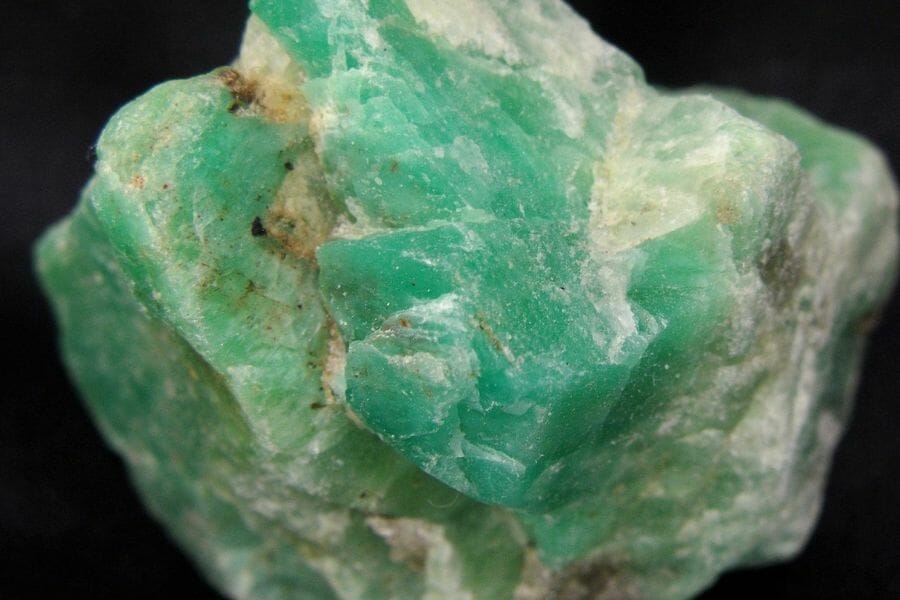 We are privileged to have access to so many of the gemstones found in Colorado. Not every state has this advantage! These gems, both rare and more common, can be located with the proper knowledge and luck.
Rare gemstones found in Colorado
Amazonite
Amethyst
Aquamarine
Barite
Garnet
Opals
Rhodochrosite
Sapphire
Topaz
Turquoise
More common gemstones found here
Actinolite
Albite
Almandine
Apatite
Apophyllite
Aragonite
Azurite
Beryl
Calcite
Carnelian
Chrysoberyl
Chrysocolla
Corundum
Diamond
Diopside
Epidote
Feldspar
Fluorite
Hematite
Jasper
Kyanite
Lepidolite
Monazite
Moonstone
Peridot
Pyrite
Spessartine
Sphalerite
Sphene
Talc
Tourmaline
Willemite
Zircon
Our Favorite Places For Gem Mining in Colorado
We've chosen five really great places to start looking for gems if we had to start somewhere. There are a lot of great options but these are some of our favorites. We've included several great spots for adults looking for more authentic gem mining as well as a couple of recommendations for those with kids that are looking to get started.
Always Confirm Access and Collection Rules!
Before heading out to any of the locations on our list you need to confirm access requirements and collection rules for both public and private locations.
These requirements are subject to change without notice and may differ from what we state below.
Always get updated information directly from the source ahead of time to ensure responsible rockhounding.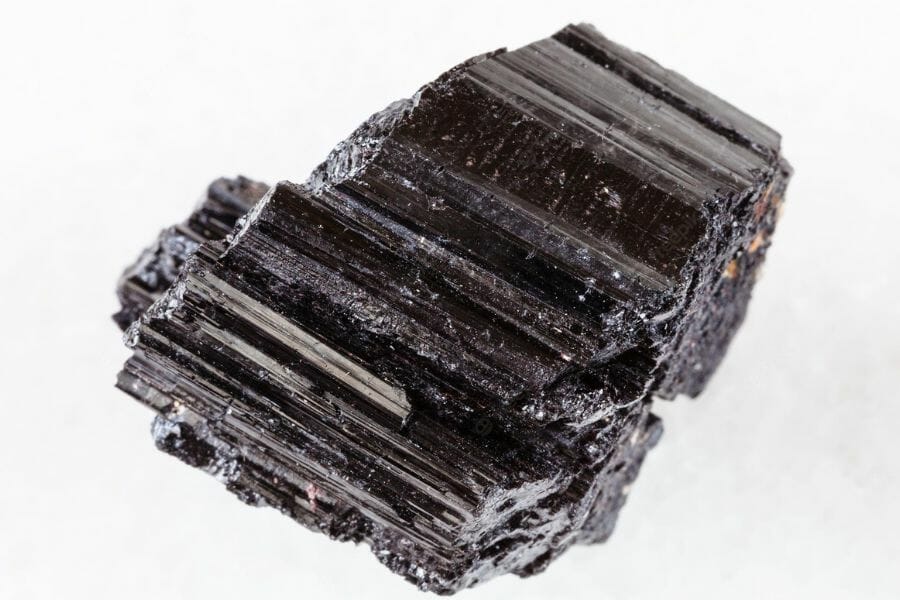 504 Last Chance Mine Rd, Creede, CO 81130, United States
Last Chance Mine is located in the mountains of Clear Creek County. The mine was originally established in 1883 by a group of prospectors and has been in continuous operation ever since. It is one of the oldest continuously operating mines in the United States and has produced millions of dollars worth of precious metals over its long history.
The mine is currently owned and operated by Clear Creek Mining Company, which produces gold, silver, lead, zinc, and other minerals from the ore extracted from this mine.
The Types Of Gems Found At Last Chance Mine
There are all kinds of cool gems and minerals in this location that you can't discover elsewhere, which is why this mine is highly popular. Most of the gems you can find here are:
Agates
Amethyst
Aquamarine
Beryl
Black Tourmaline
Jasper
Rhodonite
Rose Quartz
Turquoise
The Best Time To Visit Last Chance Mine In Colorado
The best time to visit this mine is during the summer months, from June to September. The warmer weather makes it easier to explore the area and enjoy the many activities available, including gem mining. The mine is open year-round, but you may experience snow or rain during the winter months.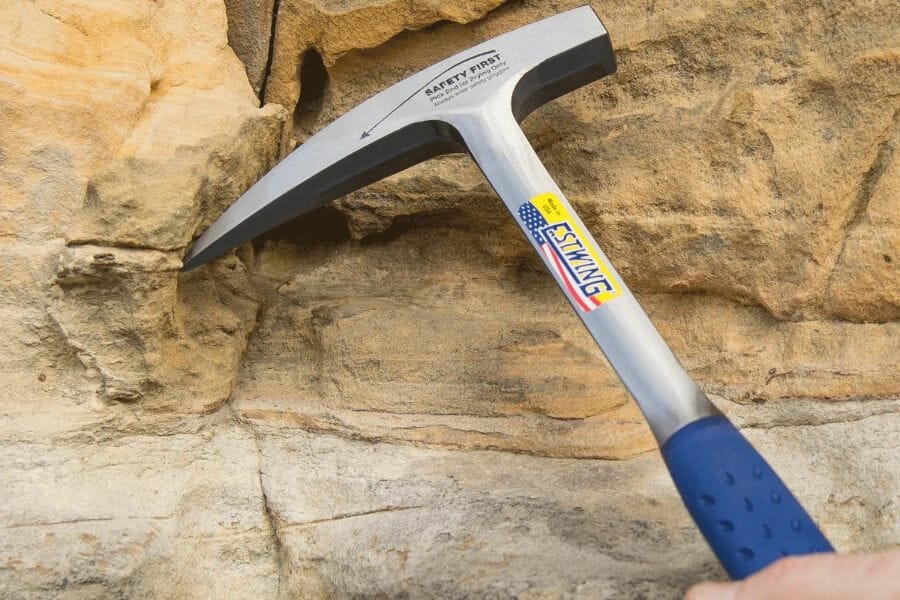 The tools every gem hunter will need
When you're out looking for gems it's very important that you bring the right tools with you. You don't need a lot for most trips but there are a handful that are critical and will make your life a lot easier.
We get asked a lot about the equipment we use. Over the years we've found a handful of tools that we recommend to both new and experienced gem miners which we outline in great detail in our complete rockhounding tools and kit guide. These are quality options that also happen to be relatively inexpensive.
Below are the basic tools that make your life so much easier and save you a ton of time. Check out the full guide to see everything we recommend bringing. One quick note, as an Amazon Associate I earn from qualifying purchases but we try very hard to only recommend gear we would use ourselves and often recommend brands you can't find on Amazon.
At a minimum you should have:
1 - Sturdy rock hammer: The Estwing Rock Pick is our standard
2 - Rugged chisels: Try Kendo' 3-piece Chisel Set
3 - Compact shovel: The Koleiya 28-inch shovel works well
4 - Rock screen pan: The Wazakura Soil Sieve Set fits the bill
5 - Eye protection: DeWalt Safety Glasses are cheap and comfortable
6 - Head protection: Malta's Safety Helmet has been our go-to
7 - Jewelers lens with at least 20x magnification: Jarlink's Jewelers Loop is perfect
The gem-finding books that we use most
There are also a few books that have been extremely helpful in the search for gems. These books have great recommendations and tips:
National Audubon Society Field Guide to Rocks and Minerals: North America 
Southwest Treasure Hunter's Gem & Mineral Guide 
Earth Treasures: The Southwestern Quadrant 
We provide links to find these tools on Amazon but some can also be found at your local hardware stores. For more recommendations check out the link to our full tool guide above.
Golden Gate Canyon State Park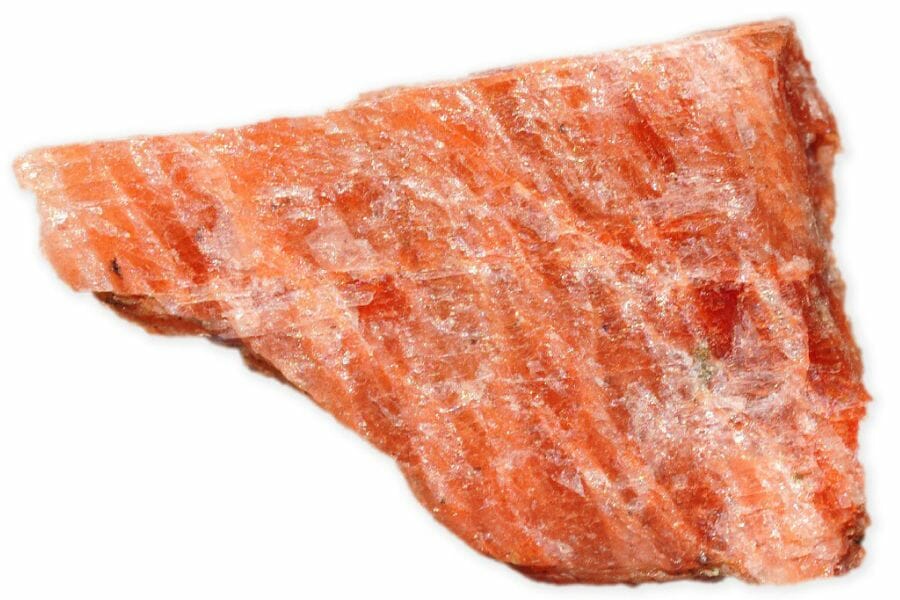 92 Crawford Gulch Rd, Golden, CO 80403, United States
Golden Gate Canyon State Park is a state park located in Gilpin County near the town of Golden and is easily one of the most beautiful places to dige for gems in Colorado. The park is 12,000 acres of scenic beauty in the foothills of the Rocky Mountains. There are over 35 miles of trails and numerous great places to find gems.
You can explore historic sites such as an old homestead and an abandoned railroad tunnel. The park also has a Visitor Center with educational programs and interpretive displays about the area's natural history and geology.
The Types Of Gems Found At Golden Gate Canyon State Park
While exploring the area, you can keep an eye out for many gems, but this place is best known for:
Black Tourmaline
Feldspar
Garnet
Mica
The Best Time To Visit Golden Gate Canyon State Park
The best time to visit Golden Gate Canyon State Park is during the summer months of June, July, and August. During these months, temperatures are mild and the days are long, allowing for plenty of time to mine gems, explore the park's hiking trails, and other outdoor activities.
Pike's Peak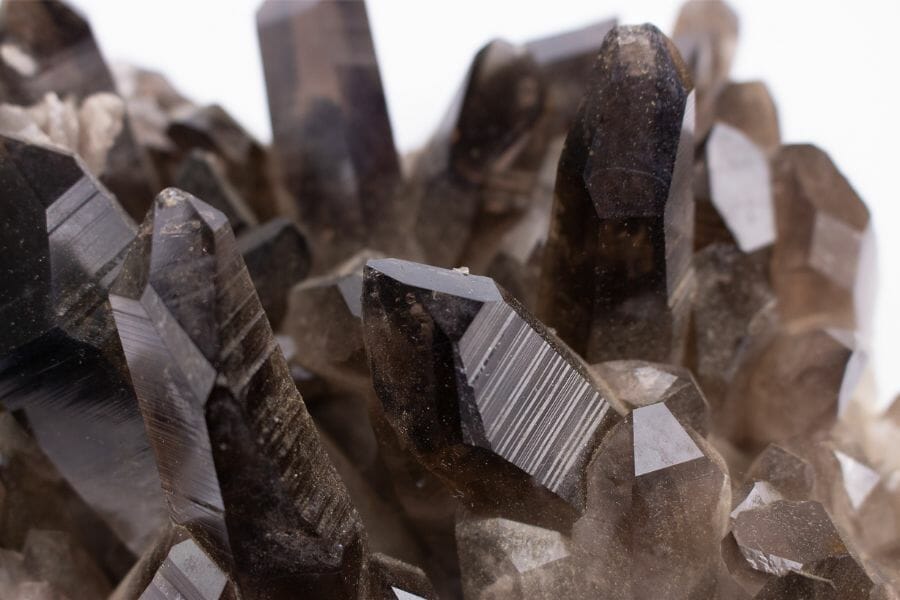 5089 Pikes Peak Highway, Cascade, CO 80809
Pike's Peak is a mountain in the Front Range of the Rocky Mountains. Located in El Paso County, it is one of the most visited mountains in the world and is also known as "America's Mountain". It stands at an elevation of 14,115 feet (4,302 m), making it one of Colorado's 53 fourteeners.
The summit can be reached by Pike's Peak Highway, a 19-mile (30 km) toll road that winds through forested areas and offers spectacular views of the surrounding landscape.
The Types Of Gems Found At Pike's Peak
You can find various gems when you dig for them in the areas around the mountain. Some of the most notable and interesting of gems you will find are:
Amazonite
Smoky Topaz
Topaz
The Best Time To Visit Pike's Peak In Colorado
The best time to visit Pikes Peak in Colorado is between late May and late September. During this time, the weather is generally warm and sunny, with temperatures reaching into the mid-70s Fahrenheit (about 23 degrees Celsius).
The peak of summer (July and August) tends to be the busiest time due to school holidays, but you can still enjoy gem mining and all the other attractions without too much crowding.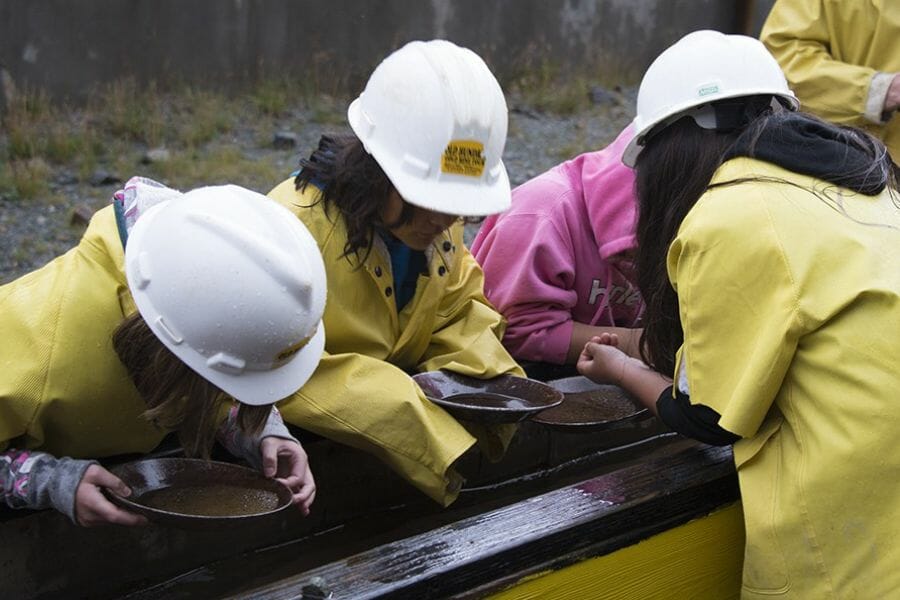 721 County Road 4A, Silverton, CO 81433, United States
The Old Hundred Gold Mine is a former gold mine that operated from 1891 to 1942. The mine is now a tourist attraction and offers guided tours of the mine's underground tunnels. Although gold was the main mineral mined, the mine also yielded many other minerals, including quartz crystals, fluorite, amethyst, pyrite, and calcite.
The Types Of Gems Found At Old Hundred Gold Mine
Other than gold, here is a list of gems that can be found in this mine:
Amethyst
Calcite
Fluorite
Pyrite
Quartz
The Best Time To Visit Old Hundred Gold Mine
The best time to visit Old Hundred Gold Mine is from May through October. During these months, the weather is warm and sunny, making it an ideal time to explore the mine's trails and learn more about its history. The mine is open every day from 10am to 4pm, so visitors can plan their visit accordingly.
1950 Hidee Mine Rd, Central City, CO 80427, United States
Hidee Gold Mine Tours and Panning is located in Central City, just 30 minutes west of Denver. Since 1859, gem miners have had the chance to experience the thrill of gold mining in one of the country's most famous gold mining districts. You can choose from various tours, including a panning tour that allows them to learn how to pan for real gold flakes. All tours are led by experienced guides who provide a wealth of knowledge about local history and geology.
The Types Of Gems Found At Hidee Gold Mine Tours and Panning
The mine also contains the following gems in addition to gold:
Aquamarine
Amazonite
Citrine
Garnet
Peridot
Topaz
Turquoise
The Best Time To Visit Hidee Gold Mine Tours and Panning
The summer months of June through September are the best time for panning and visiting this location. This time of year is typically warm and bright, making outdoor activities ideal. The mine tours normally run from 9:30 am to 4 pm, so plan your visit accordingly.
Other Great Options For Real Gem Mining in Colorado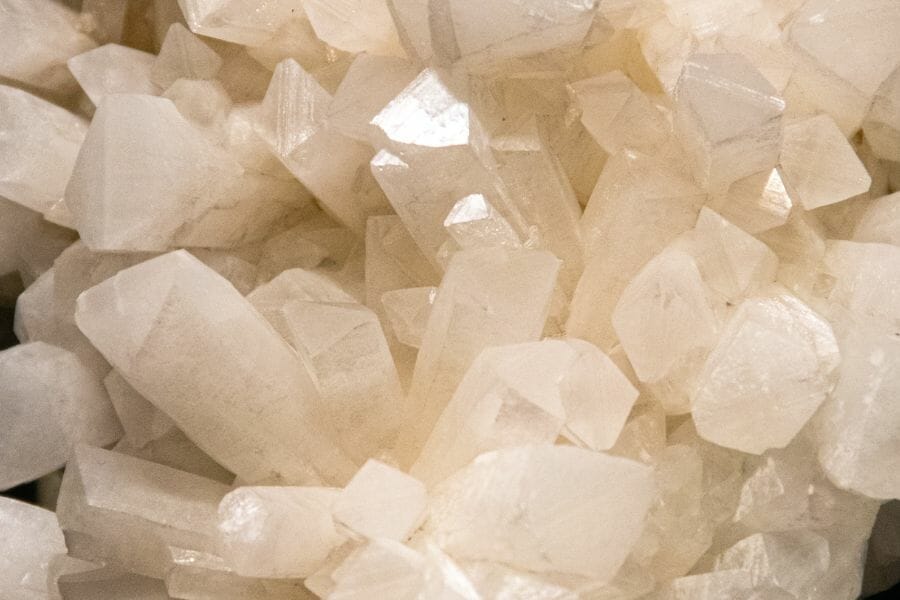 Once you've had a chance to visit the recommended places we listed above, there are many other excellent spots in Colorado for real gem mining. The sites where you can find more gems are highlighted below. These are primarily aimed at people with enough gem mining experience who want to find more active mines.
Austin Bluffs – Agate, Carnelian, Chalcedony, Jasper
Calumet Iron Mine – Chalcopyrite, Corundum, Epidote, Pyrite, Quartz, Sapphire
Curio Hill – Agates
Devil's Head – Amazonite, Fluorite, Hematite, Smoky Quartz, Tourmaline
Houselog Creek – Agates
Howes Gulch Area Mines – Chalcopyrite, Pyrite
Mt. Antero – Amethyst, Aquamarine, Beryl, Pyrite, Smoky Quartz, Topaz
Royal Gorge Area – Beryl, Green Tourmaline, Pink Tourmaline
Sedalia Copper Mine – Actinolite, Almandine, Azurite, Beryl, Chrysocolla, Epidote, Kyanite, Pyrite, Quartz, Tourmaline
Topaz Mountain Gem Mine – Topaz
Turret Mining District – Beryl, Feldspar, Garnet, Hematite, Jasper, Quartz
Wisdom Ranch Prospect – Beryl, Chrysoberyl, Garnet
Willow Creek – Amethyst, Agate, Chalcedony, Sphalerite
Wolf Creek Pass – Agate, Chalcedony, Jasper, Moonstone, Pyrite, Quartz, Zeolite
The Top Public Gem Mining Locations in Colorado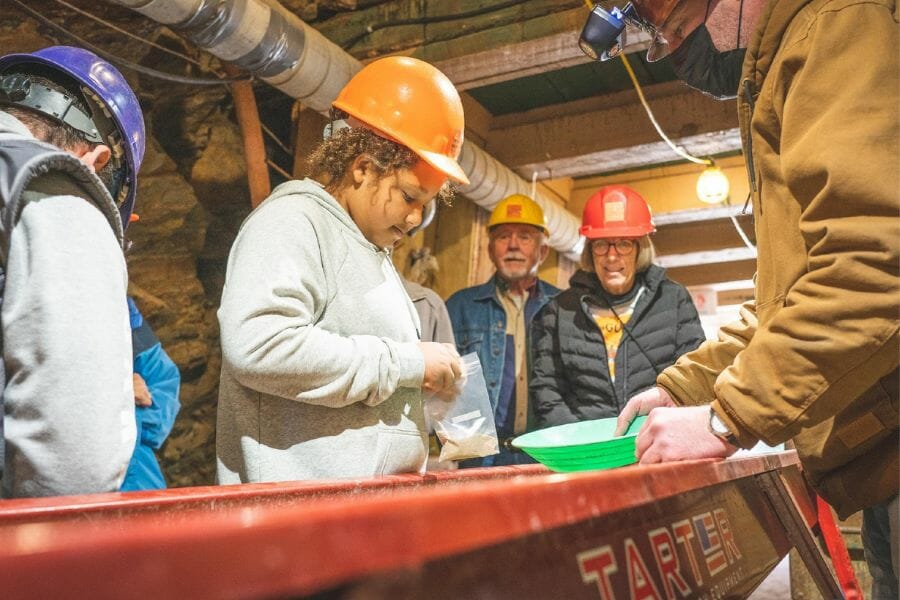 There are not a lot of public gem mining places in Colorado. However, if you want to introduce gem mining to your kids, gold mining is also a good start. Here is a list of public gold mine locations in the state where your kids can pan for gold and other gems:
Colorado Gem Mining Laws And Regulations
When you dig for gems in Colorado, you must ensure you abide by all local rules. Colorado Parks and Wildlife regulates all recreational gem hunting activities in Colorado. To ensure a safe and enjoyable experience, it is essential to understand and follow all applicable regulations.
Gem hunting is allowed on public lands as long as it does not disturb wildlife or vegetation. Gem hunters must obtain necessary permits and follow applicable rules and regulations, including those related to the use of motorized vehicles in remote areas. It is essential to remember that collecting gems from private lands requires the landowner's permission.
Gems can be collected with hand tools only, such as shovels, pickaxes, hand screens, and sieves. No explosives or chemical agents may be used in gem hunting activities. All tools must be carried out after use; leaving any tools behind is prohibited. Collecting petrified wood is also permitted, but cutting down trees or collecting live plants is prohibited without a permit from Colorado Parks.
For more information about Colorado's gem mining laws and regulations, visit Colorado Parks and Wildlife through the link above.
Additional places to mine for gems in nearby states
After visiting each place on the list above, you can use the guides we've provided below to discover more gems in nearby states if you're also planning to travel there:
If you have any recommendations we haven't covered, please leave them in the comments below!