Hawaii is the place to go if you want to find some of the most stunning and unique gems in the world. Our state is rich with undiscovered locations where you can go gemstone hunting. We were astounded by what we found, and we can't wait for you to experience the same!
In this article, we've highlighted some of the best places to dig for gems in the Aloha State. With perseverance and a sharp eye, we are confident you could discover something special and priceless.
In our state, beaches, quarries, parks, islands, mountains, and hillsides are the finest areas to look for gems. The Kapa'a Quarry, Au'au Channel, Haleakala National Park, Diamond Head State Monument, Papakolea Green Sand Beaches are a few of our favorite locations and we've provided detailed descriptions of each one below.
How We Picked The Best Places For Gem Mining in Hawaii
In order to find the absolute best places in Hawaii for gem mining we had a lot of things to consider. It can be really tough to find good information so it took us a long time to put together a solid list like the one below. The main inputs to our recommendations are as follows:
The extensive local experience and understanding of our team
Input from several gem hunting groups and organizations
The accessibility of the mining locations
Safety and potential hazards when collecting
Private and public locations
A desire to include locations for both experienced gem hunters and those who are just starting out
Overall we've been able to put together a great list that anyone can use to locate a lot of beautiful gems.

The Gemstones Found In Hawaii You Can Mine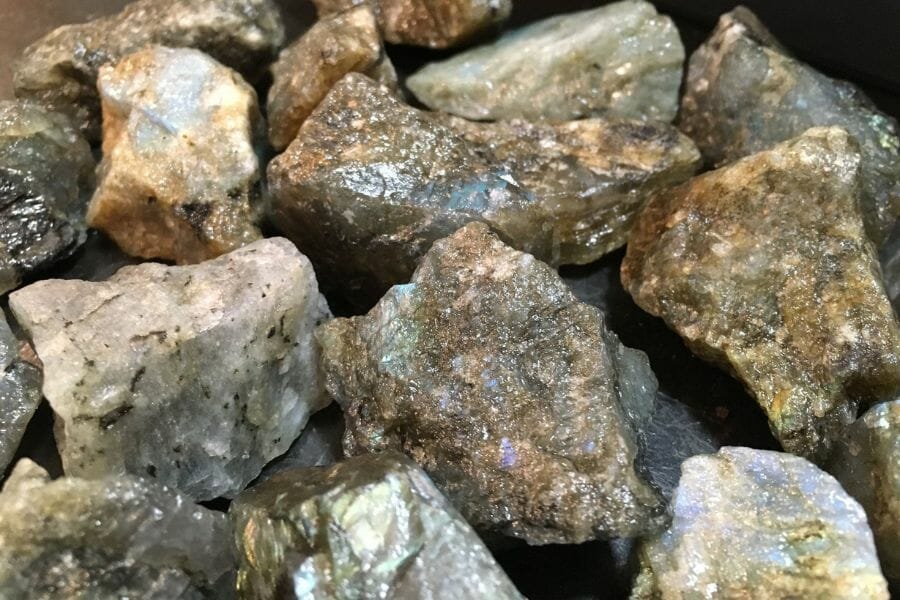 Gem hunters are in luck because Hawaii has a huge selection of gemstones that can be found. We know that the gemstones you can discover and the locations available in each state are unique, so we've created a number of guides to help you locate gems near you. With the appropriate information and some luck, you'll see how much fun gemstone hunting can be in our state!
Rare gemstones found in Hawaii
Black Coral
Obsidian
Peridot
More common gemstones found here
Alacime
Agates
Chabacite
Hawaiian Diamonds
Jasper
Labradorite
Pearls
Quartz
Sulfur
Sunstone
Our Favorite Places For Gem Mining in Hawaii
We have picked a few of our favorite places to look for gems. Adults who have been looking for gems for a long time and young children who are just starting out can choose from these fun options.
Always Confirm Access and Collection Rules!
Before heading out to any of the locations on our list you need to confirm access requirements and collection rules for both public and private locations.
These requirements are subject to change without notice and may differ from what we state below.
Always get updated information directly from the source ahead of time to ensure responsible rockhounding.
Kapa'a Quarry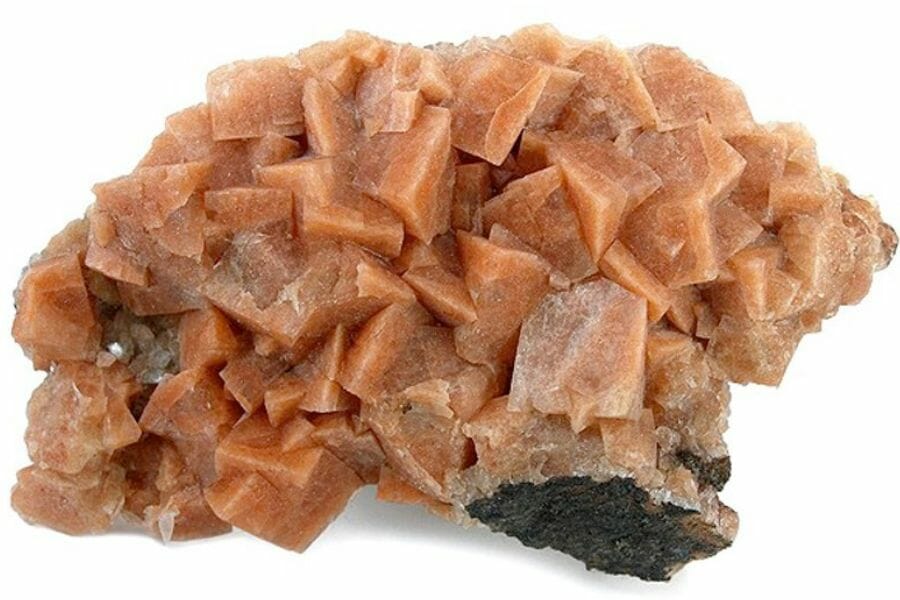 Kapa'a Quarry Rd, HI 96734, United States
Kapa'a Quarry is located in Kapa'a, where you can search for and find precious gems and minerals. Gem hunters can rent equipment from the quarry and search for gems. The quarry also offers educational tours to learn more about geology and Hawaiian culture.
The Types Of Gemstones Found At Kapa'a Quarry
These gemstones are frequently found in this location:
The Best Time To Visit Kapa'a Quarry
The best time to visit Kapa'a Quarry is during the summer months of June, July, and August. This is when the water levels are usually at their highest, making it easier to search for gems. The quarry is also open during the winter months of December, January, and February if you are looking for a more quiet experience.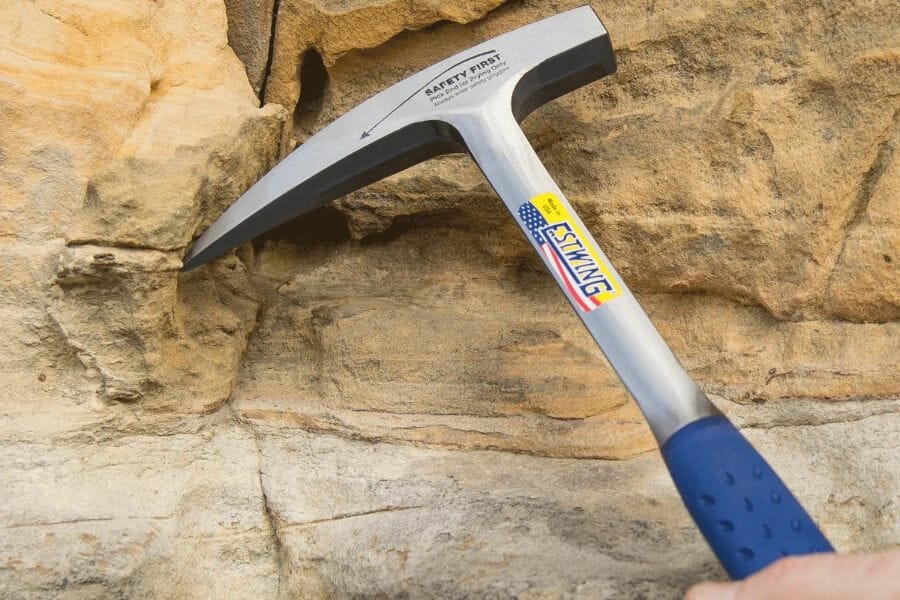 The tools every gem hunter will need
When you're out looking for gems it's very important that you bring the right tools with you. You don't need a lot for most trips but there are a handful that are critical and will make your life a lot easier.
We get asked a lot about the equipment we use. Over the years we've found a handful of tools that we recommend to both new and experienced gem miners which we outline in great detail in our complete rockhounding tools and kit guide. These are quality options that also happen to be relatively inexpensive.
Below are the basic tools that make your life so much easier and save you a ton of time. Check out the full guide to see everything we recommend bringing. One quick note, as an Amazon Associate I earn from qualifying purchases but we try very hard to only recommend gear we would use ourselves and often recommend brands you can't find on Amazon.
At a minimum you should have:
1 - Sturdy rock hammer: The Estwing Rock Pick is our standard
2 - Rugged chisels: Try Kendo' 3-piece Chisel Set
3 - Compact shovel: The Koleiya 28-inch shovel works well
4 - Rock screen pan: The Wazakura Soil Sieve Set fits the bill
5 - Eye protection: DeWalt Safety Glasses are cheap and comfortable
6 - Head protection: Malta's Safety Helmet has been our go-to
7 - Jewelers lens with at least 20x magnification: Jarlink's Jewelers Loop is perfect
The gem-finding books that we use most
There are also a few books that have been extremely helpful in the search for gems. These books have great recommendations and tips:
National Audubon Society Field Guide to Rocks and Minerals: North America 
Southwest Treasure Hunter's Gem & Mineral Guide 
Earth Treasures: The Southwestern Quadrant 
We provide links to find these tools on Amazon but some can also be found at your local hardware stores. For more recommendations check out the link to our full tool guide above.
Au'au Channel
Au'au Channel, HI, United States
The Au'au Channel is a narrow passage between the islands of Maui and Molokai. It is also known as the "Channel of the Kings" because of its rich history. The channel has long been used as a source of mining gems, with miners from all over the world flocking to its waters to harvest precious stones. It's also known among visitors who want to find amazing Hawaii crystals.
With its crystal-clear blue waters and abundant sea life, it's no wonder why the Au'au Channel is so popular among gem hunters. The area offers a unique opportunity to explore an underwater paradise while collecting rare gems.
The Types Of Gemstones Found At Au'au Channel
Here, you can discover various gemstones, including:
Agates
Black Coral
Pearls
The Best Time To Visit Au'au Channel
Visit Au'au Channel during the summer months, when the water is warmest and the visibility is best for spotting gems. The most popular spots to search are along the shoreline of Maui, near Hana and on the Big Island near Kona.
Haleakala National Park
State Highway 378, Kula, HI 96790, United States
Haleakala National Park is home to some of the world's most unique gem mining opportunities. The park is known for its abundance of gemstones and minerals. Looking for gems in Haleakala National Park is an exciting way to explore and experience the natural beauty of the area. Whether you are an experienced gem miners or just starting out, it can be a fun and educational adventure.
The Types Of Gemstones Found At Haleakala National Park
This place not only has remarkable beauty, but also has some of the finest gemstones, such as:
The Best Time To Visit Haleakala National Park
The ideal time to visit Haleakala National Park is during the summer months, from May to September. The weather is generally warmer and drier during this time of year, making it ideal for searching gems. During the winter months, the temperature can be quite cold and wet, making it difficult to mine for gems.
Honolulu, HI 96815, United States
Diamond Head State Monument is an iconic landmark located on the island of Oahu. The crater was created over 300,000 years ago by a single volcanic eruption and is now a popular destination for hikers, tourists, and gem miners. The area offers gem miners the opportunity to explore the crater and its many geological features, as well as search for gems.
Diamond Head has long been known for its abundance of gems and minerals, making it a great spot for recreational looking for gems. You can find colorful gems embedded in the walls of the crater or in nearby streams. With careful searching, you may also be able to find rarer gems here. With its stunning landscape and abundant natural resources, Diamond Head State Monument is an ideal destination for anyone looking to experience the wonders of Hawaii's natural beauty.
The Types Of Gemstones Found At Diamond Head State Monument
The following are a few of the gemstones found here:
The Best Time To Visit Diamond Head State Monument
The best time to visit Diamond Head State Monumentis during the late spring and early summer months. The weather is usually mild and sunny, making it perfect for sightseeing and exploring the monument.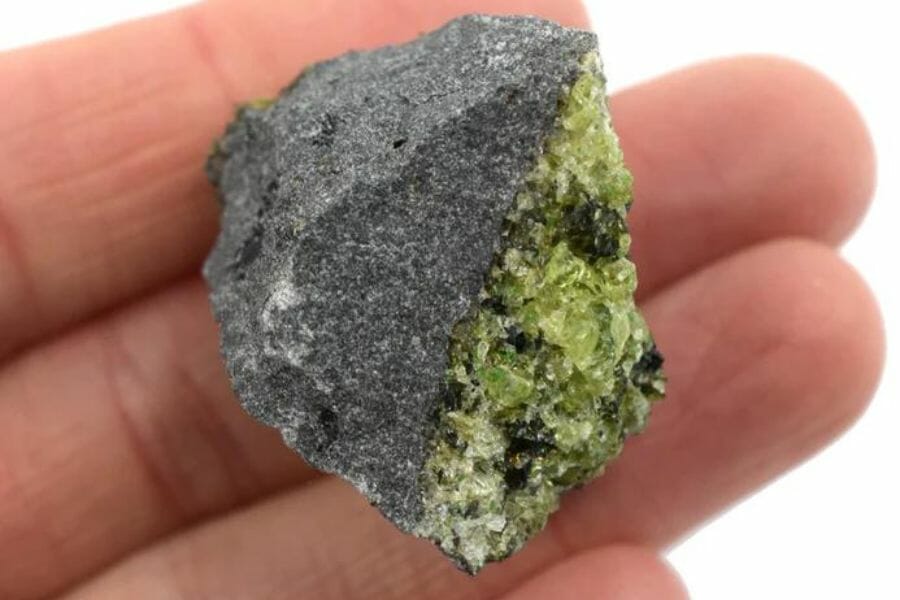 Naalehu, HI 96772, United States
Papakolea Green Sand Beach is a geological gem located on the Big Island. It is one of only four green sand beaches in the world and is made up of olivine, a mineral formed by volcanic activity. The beach is located in the Kaʻu district, within the boundaries of Hawai'i Volcanoes National Park.
We explored this unique landscape and found olivine crystals, which are known as "Hawaiian Diamonds". We suggest that you visit this area so you can take home these rare gemstones found only here.
The Types Of Gemstones Found At Papalokea Green Sand Beach
The following are some of the hidden gems discovered here:
Hawaiian Diamonds
Peridot
Quartz
The Best Time To Visit Papakolea Green Sand Beach
You can visit the beach during the summer months, from May through August. The temperature is warm and the water is calm and perfect for beachcombing. The sun sets late, making it a great time to explore the beach to dig for gems after dark.
Other Great Options For Real Gem Mining in Hawaii
There are many more incredible spots in Hawaii where you may do real gem mining, after you've had the chance to check out the areas we previously mentioned. These locations are designed for those looking for more active mines and who are more experienced in gem hunting.
Diamond Head – Agates, Calcite
Kailua – Jasper, Quartz
Kualoa Ranch – Pearls
Kaunala Gulch Beach – Agates
Ke Iki Beach – Agates
Manele Bay – Sunstone
Oahu Island – Peridot
Olowalu Valley – Quartz
Pohokea Pass – Labradorite
Wai Momi – Pearls
The Top Public Gem Mining Locations in Hawaii
Even if our state doesn't have an abundance of places where you can take your kids for public gem mining, you can still visit these places to hunt for gems and have fun together.
Mahana Beach – Hawaii 96772, United States
Hawaii Gem Mining Laws And Regulations
In the state of Hawaii, any person wishing to participate in gem hunting activities must obtain a valid permit from the Hawaii Department of Land and Natural Resources (DLNR). The permit is valid for one year and can be obtained online or in person at a DLNR office.
When hunting for gems, participants must adhere to all applicable laws, including those governing access to public land. Gem hunters should also take care not to disturb or damage existing features or vegetation on public land.Gem hunters are only allowed to collect gems from public lands that are open to recreational gem collecting. Participants should also take care not to remove any minerals, rocks, fossils, or artifacts from these sites as doing so is illegal in Hawaii.
For further details about Hawaii's gem mining laws and regulations, visit the Hawaii Department of Land and Natural Resources (DLNR) link above.
Additional Places To Mine For Gems In Nearby States
If you've already tried all of our recommendations above or are planning a trip out of the state you should check out our guides for neighboring states:
If you have any recommendations we haven't covered please leave them in the comments below!