Crystals have a mystical quality that makes them fascinating to many people— the way they refract light and the intricacy of their formations make them incredibly beautiful to look at. Finding these wonders can be an exhilarating experience, but it can also be a challenging one.
For instance, finding crystals in Missouri can be difficult without the right guidance. So we've gone all over our state to find the best spots to find crystals: Finger Lakes State Park, Grindstone Creek, Chariton River, Rueppele Mine, and even an entire county, Cole. So if you're up for an adventure, grab your gear and join us in our best crystal hunting locations!
How We Picked The Best Places To Find Crystals in Missouri
We spent a lot of time determining which of the many options for digging and mining for crystals that we have available would be recommended. We wanted to have a good mix of locations for experienced and novice crystals hunters in a variety of settings. Here are the main factors we used when determining the recommendations we set out:
The extensive local experience and understanding of our team
Input from multiple local crystal hunters and crystal collecting groups
The accessibility of the crystal mining locations
Safety and potential hazards when collecting
Private and public locations
A desire to include locations for both experienced crystal hunters and those who are just starting out
Using these weights we think we've put together the best list out there for those who love finding new crystals for our collections!

The Types of Missouri Crystals You Can Find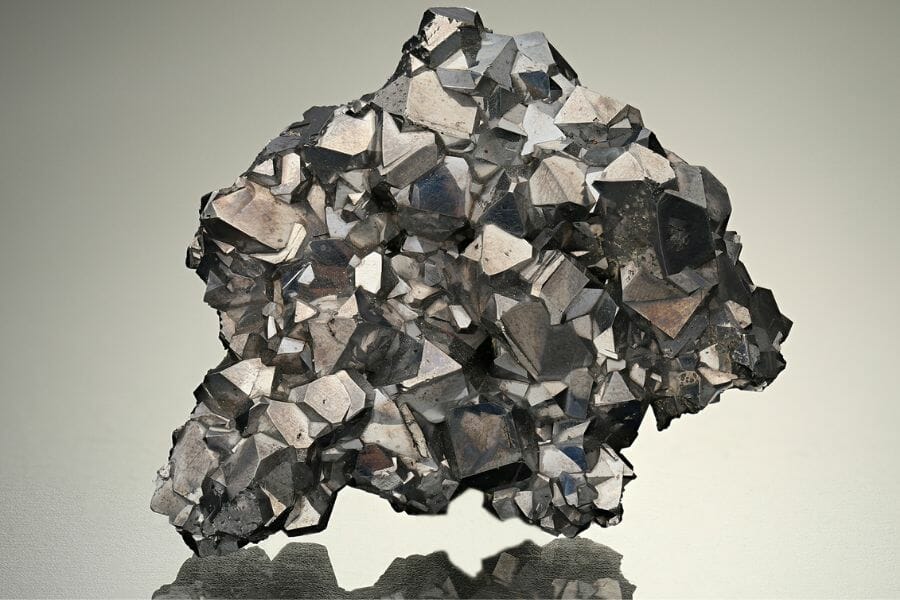 Often admired for their unique shapes, colors, and ability to refract light, Missouri crystals are found in several locations. But before you visit any of these places, you may want to know first what kinds of crystals you might find there. Here's a great list of the crystals our state boasts of having:
Rare crystals found in Missouri
Apatite
Aragonite
Covellite
Galena
Muscovite
Tourmaline
More common crystals found here
Agate
Azurite
Amethyst
Calcite
Chalcedony
Chalcopyrite
Copper
Epidote
Fluorite
Garnet
Hematite
Jasper
Marcasite
Malachite
Opal
Pyrite
Quartz
Rutile
The Best Locations For Crystal Mining in Missouri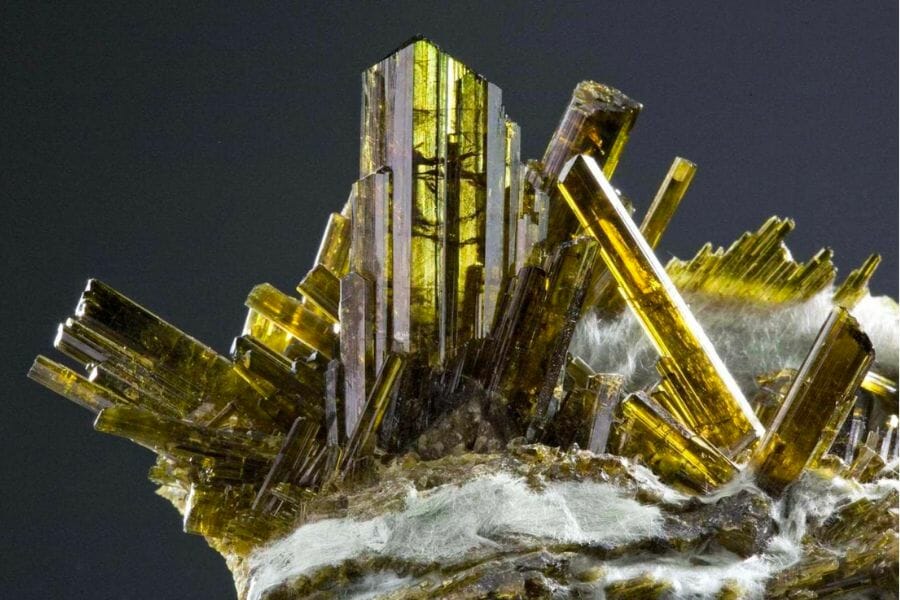 First, we'll share with you our top recommended crystal mining sites here. We had the best of time and luck locating these natural wonders in these places:
Always Confirm Access and Collection Rules!
Before heading out to any of the locations on our list you need to confirm access requirements and collection rules for both public and private locations.
These requirements are subject to change without notice and may differ from what we state below.
Always get updated information directly from the source ahead of time to ensure responsible rockhounding.
Columbia, MO
Finger Lakes State Park was once a strip mine for coal, but it has since been reclaimed and turned into a beautiful park with crystal formations scattered throughout. This history of mining makes it a unique spot to search for crystals. Actually, it's also one of the best places to find Missouri gems!
Located in Boone County, the state park is home to several small lakes and ponds. The crystal formations here can be found in exposed rock formations and in the soil around the lakes.
If you want to go here, you're in luck because the park is easily accessible with plenty of parking and well-maintained trails. Plus, the crystal formations are plentiful and easily visible, so even beginner rockhounds can have success here.
Where we found crystals at Finger Lakes State Park
As a former strip mine, you can find some of the best samples of Aragonite, Marcasite, Pyrite, and other crystals on the northern part of the state park.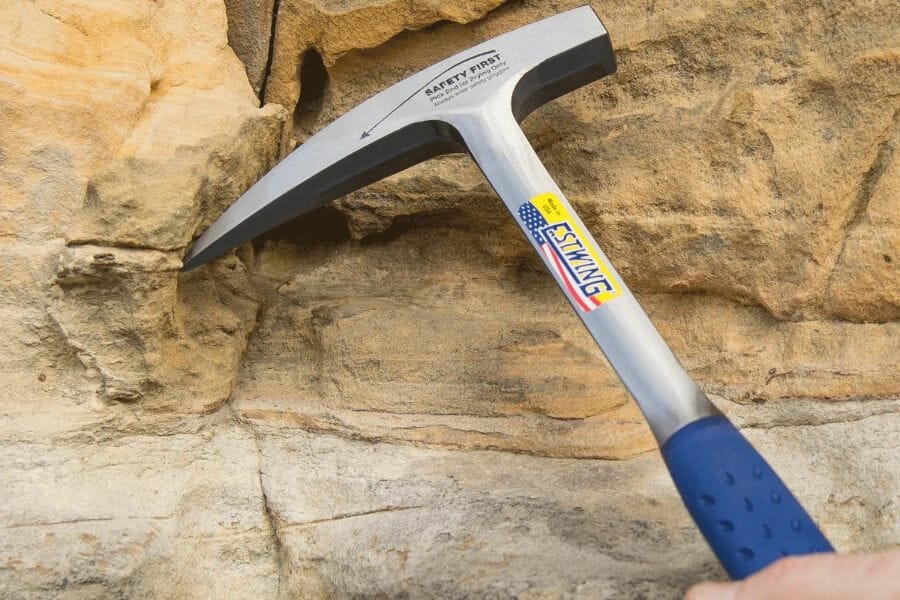 The tools every crystal hunter will need
When you're out looking for crystals having the right tools for the job is very important. You don't need a lot for most trips but there are a handful that are critical and will make your life a lot easier.
We get asked a lot about the equipment we use. Over the years we've found a handful of tools that we recommend to both new and experienced crystal miners which we outline in great detail in our complete rockhounding equipment guide. These are quality options that also happen to be relatively inexpensive.
Below are the basic tools that make your life so much easier and save you a ton of time. Check out the full guide to see everything we recommend bringing. One quick note, as an Amazon Associate I earn from qualifying purchases but we try very hard to only recommend gear we would use ourselves and often recommend brands you can't find on Amazon.
At a minimum you should have:
1 - Sturdy rock hammer: The Estwing Rock Pick is our standard
2 - Rugged chisels: Try Kendo' 3-piece Chisel Set
3 - Compact shovel: The Koleiya 28-inch shovel works well
4 - Rock screen pan: The Wazakura Soil Sieve Set fits the bill
5 - Eye protection: DeWalt Safety Glasses are cheap and comfortable
6 - Head protection: Malta's Safety Helmet has been our go-to
7 - Jewelers lens with at least 20x magnification: Jarlink's Jewelers Loop is perfect
The crystal-finding books that we use most
There are also a few books that have been extremely helpful in the search for gems. These books have great recommendations and tips:
National Audubon Society Field Guide to Rocks and Minerals: North America 
Southeast Treasure Hunter's Gem & Mineral Guide 
Earth Treasures: The Southeastern Quadrant 
We provide links to find these tools on Amazon but some can also be found at your local hardware stores. For more recommendations check out the link to our full tool guide above.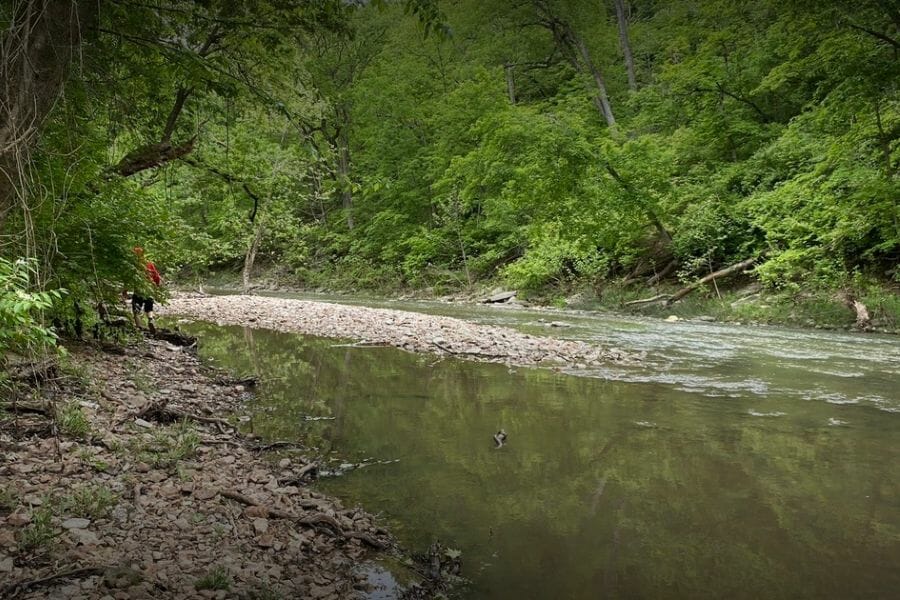 2011 Old 63 S. Columbia, MO 65201
Located near Columbia, Grindstone Creek was once a popular spot for Native American tribes to gather and trade minerals. Today, it's a popular destination for rockhounds looking for crystals.
Flowing through a forested area with exposed rock formations, the creek and its surrounding areas are rich with different crystals. What's best is that the creek is shallow and slow-moving, making it easy to navigate while searching for crystals.
When you visit Grindstone Creek, be sure to bring a sturdy rock hammer, chisels, and eye protection. You'll also want to dress for the weather and wear sturdy shoes for hiking around it.
Where we found crystals around the Grindstone Creek
You can find the best samples of brown and white Calcite crystals if you explore the coal measures in the northwest portion of Grindstone Creek. Read our pricing guide if you're wondering how much are crystals worth.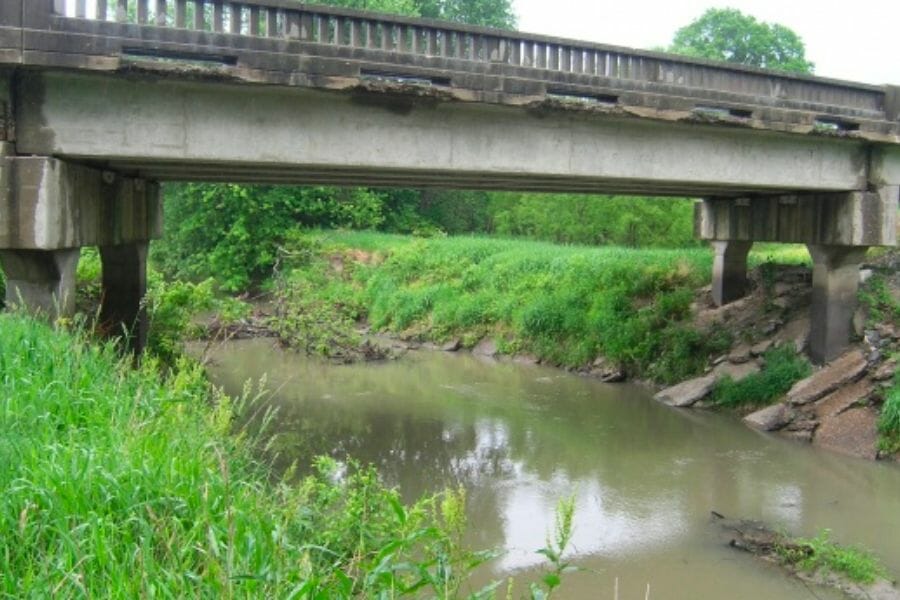 Chariton County, MO
The Chariton River has a rich history of being a valuable resource for early settlers. It's been used for transportation, irrigation, and even powering mills. Today, it's become a popular spot, not only for the usual outdoor recreation, but also for crystal hunting opportunies.
This location is known for its gravel bars that have been formed by the river's flow over time, which has created an ideal environment for crystals to form and settle. And the best news is that the gravel bars are easily accessible and visible, so even beginner rockhounds can have success here.
If you want to visit here, be ready with the proper tools and equipment to find crystals. More importantly, be prepared to have an awesome crystal hunting adventure that you will remember for a lifetime!
Where we found crystals at Chariton River
We successfully found samples of Calcite and Quartz crystals in the Chariton River 2 miles north of the Macon County line, so we highly recommend you visit it, too.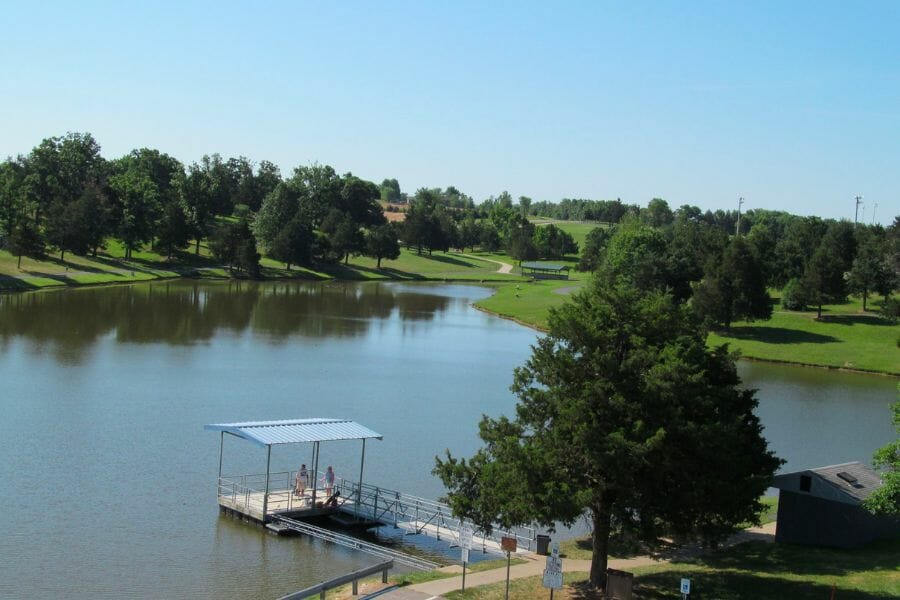 Cole County, MO
Located in central Missouri, Cole County has a rich history of mineral mining. In fact, its state capital of Jefferson City iwas once a hub for lead and zinc mining. Today, the area is home to several abandoned mines and quarries that are popular spots for crystal hunting.
The terrain in this county is hilly and rocky, which provides an ideal environment for crystals to form and settle. Some of the most popular spots for crystal hunting in Cole County include the Brewer Quarry and the Bonnots Mill Cave.
Since the area has a rich history of mineral mining, there are plenty of spots to search for crystals here. Additionally, its rocky terrain makes for a picturesque location to enjoy while you search for treasures. And, since Cole County is located in the heart of Missouri, it's easily accessible from many parts of our state.
Where we found crystals at Cole County
There are a handful of different crystals you can find in this county: Calcite, Chalcopyrite, Hematite, Galena, Malachite, Pyrite, Quartz crystals and more if you explore the many regional mines here.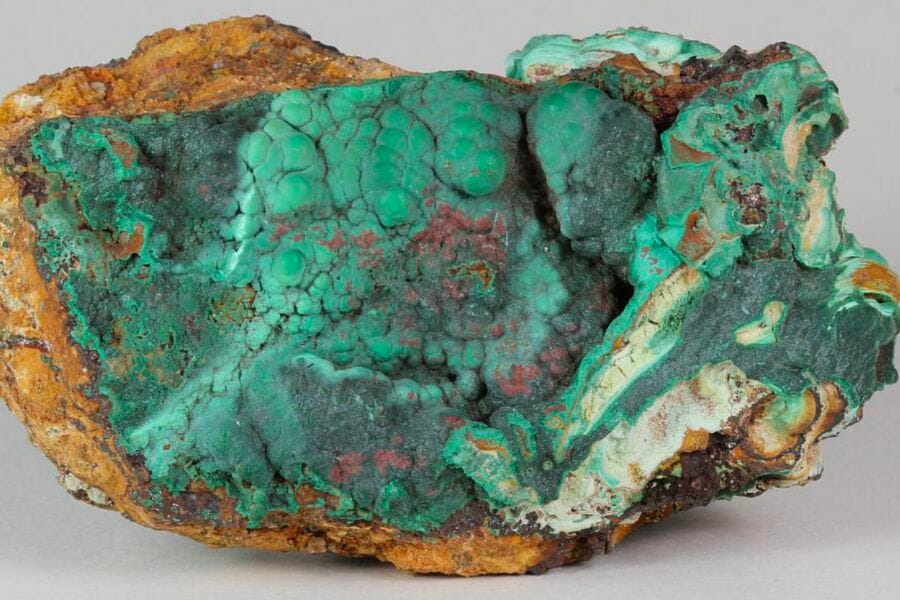 Stanton, Franklin County, MO
Rueppele Mine is located in Maries County and was once a working lead mine in the late 1800s. While it's is no longer in operation, it's become a popular spot for rockhounds to search for crystals. The terrain around the mine is hilly and rocky, which provides an ideal environment for crystals to form and settle.
With its rich history of lead mining, the Rueppele Mine has plenty of pockets to search for crystals.Being in a more remote part of our state, you'll also likely have a more peaceful and quiet rockhounding experience here.
Overall, the Rueppele Mine is a must-visit for crystal hunting here in Missouri!
Where we found crystals in Rueppele Mine
Since this is a mine, if you're here, there's a high chance you're already near a crystal! Some of the best ones you can find are Amethyst, Azurite, Copper, Hematite, Marcasite, Pyrite, and Quartz crystals.
Our Other Favorite Places For Crystal Hunting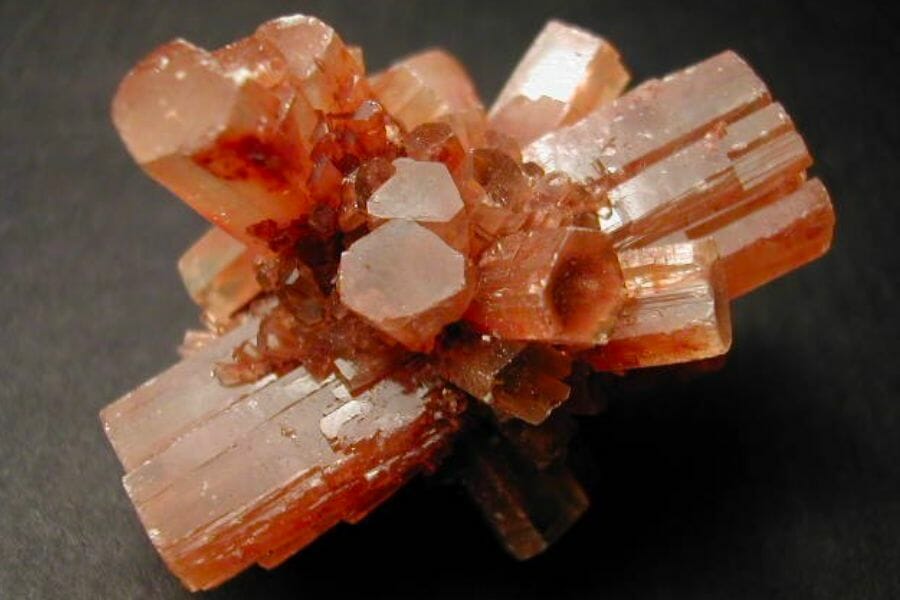 It's no secret that our state is rich with different natural wonders, so it should come as no surprise that there are plenty other great places to do crystal hunting here. Some of these are also great places to find geodes in Missouri:
Where you can find crystals for free in Missouri
More often than not, the best places where you can find crystals require some fee. But there are plenty others where you don't have to spend a dime. Here are some of them:
| | |
| --- | --- |
| County | Location |
| Adair | In the Chariton River, 2 miles north of the Macon County line |
| Bollinger | All county gravel pits, road cuts, excavations extending east through Cape Girardeau County to the Mississippi River |
| Dent | A filled sink deposit just southwest of Simmons Mountain |
| Henry | At the Warsaw quarry |
| Jackson | McClain quarry, at 63rd St. and Hwy. 350 in the Westerville |
| Knox | Kelly Lime-Rock quarry |
| Lincoln | South on Highway 61 at the Magruder Quarry |
| Maries | A filled sink iron deposit in Vienna |
| Ralls | At the Atlas cement quarry, south of town |
| St. Charles | In the limestone of the Defiance Quarry |
| Wayne | Shook Stone quarry |
Other great places to dig for crystals
If you're open to pay a few bucks to find crystals, below is a list of some of the best pay-to-dig mines here. Remember, these fees may vary depending on the season (on some occasions, they might even be free!) so reach out first before heading out.
| | |
| --- | --- |
| County | Location |
| Buchanan | At the Eighty-Nine Mine and Sweetwater Mine |
| Cole | Regional mines, especially the Boaz, Old Circle and Eureka mines |
| Franklin | Area mines of Leslie, Morrelton, Saint Clair, and Sullivan |
| Greene | Area old mines east and west of town in Springfield |
| Howell | Laswell mine, near Summit Ave. and Canterbury Ave. |
| Iron | Magmont Mine and Buick Mine |
| Jasper | All great regional mines |
| Lawrence | Aurora Mining District area deposits and mines |
| Miller | At the Bolin Creek Mine |
| Phelps | At the Moselle Iron Mine and Buckland Mine |
| Texas | The Murphy barite mine, west of town |
How to find crystals in Missouri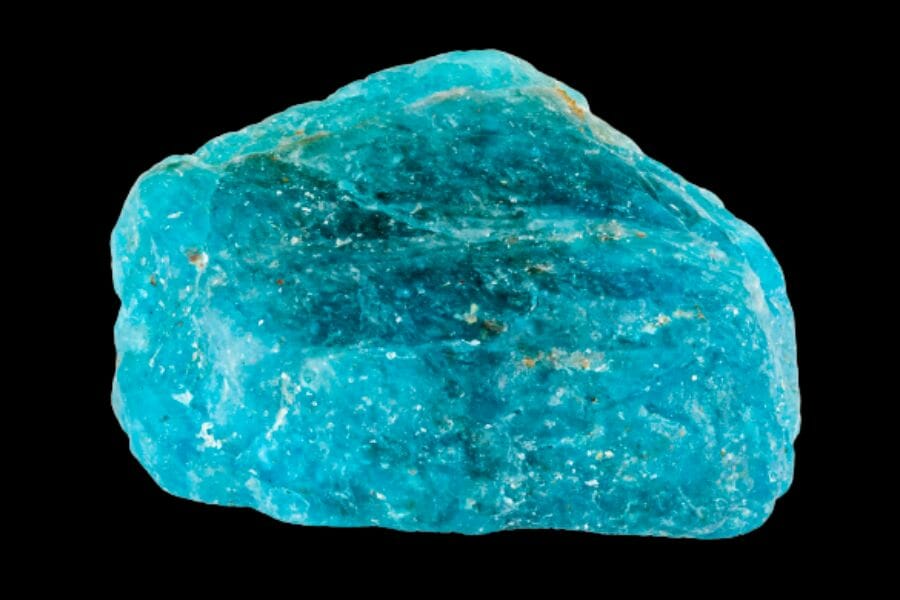 A handful of our recommended places above cover wide areas, so to help you fine tune your search, here are the ares you can checkout when you visit here. When it comes to finding crystals, these places usually have the best ones to offer:
Quarries
Quarries are locations where stone, gravel, and sand are mined for construction purposes. Many of them are now abandoned, which makes them great places to search for crystals. One of the biggest advantages of searching in quarries is that they expose large areas of rock that would otherwise be hidden underground. This means that you'll have a better chance of finding a large number of crystals in one spot. Quarries also have a lot of potential for finding unique and beautiful crystals that you might not find in other places.
Rivers and River Banks
Rivers are natural sources of erosion, which means that they constantly move and reshape the rocks and sediment along their paths. This makes them excellent places to search for crystals, as they can easily expose new specimens. Crystals found in rivers are often tumbled and polished by the water, which gives them a unique and beautiful appearance. Also, unlike some other crystal hunting locations, you don't need any specialized equipment or permission to explore a river. All you really need is a keen eye, a little bit of patience, and a willingness to get your feet wet.
Streams and Creeks
Streams and creeks are natural waterways that flow through the countryside, often cutting through rocky terrain and exposing new crystals in the process. These waterways also tend to have more gentle currents and shallower depths compared to larger rivers, making them easier and safer to explore. You can actually find a wide variety of crystals here. The small and hidden nature of these waterways also means that you might have a better chance of finding something truly unique and special.
Missouri Crystal Mining Laws And Regulations
If you follow the local state collecting laws of Missouri, especially the ones implemented by the Missouri Department of Natural Resources (DNR), you will have no legal issues or problems crystal mining here. Primarily, make sure to obtain any necessary permits or permissions from concerned government offices and private individuals, such as the owner of any private land you're planning to explore. Also, respect any restrictions in place to protect the environment and biodiversity of the area. Remember, by practicing responsible crystal hunting, you are helping make this activity sustainable here for years to come.
The Best Crystal Shops In Missouri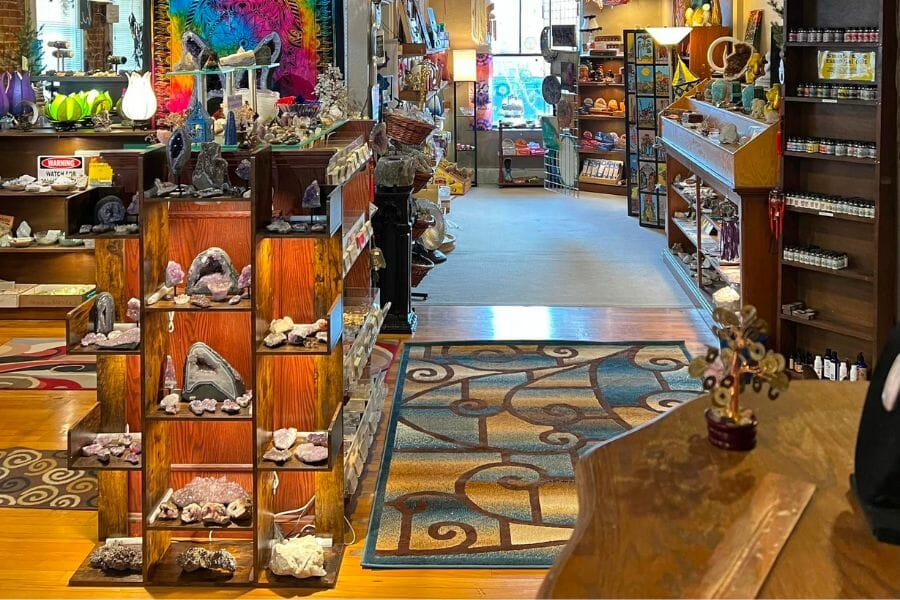 In many cases, finding crystals is no easy feat— it requires tons patience and hard work. If you're somebody who prefers to go the easy, but surefire way to take home Missouri crystals, your best bet is by visiting the local crystal shops here. Check these out!
Additional places to find crystals in nearby states
If you've already tried all of our recommendations above or are planning a trip out of the state, you should check out our guides for neighboring states:
If you have any recommendations we haven't covered, please leave them in the comments below!