Finding amethysts in Missouri without the proper guidance can be as tough as nails! It's not just about being in the right spot but knowing the ins and outs of rockhounding to hit the jackpot. Amethysts, with their mesmerizing purple hue, are the real deal regarding gemstones. They're so enchanting they could steal the thunder from a summer's day!
Don't fret – we've covered you like a warm blanket on a chilly night. We've gathered a bunch of ace locations and tips for all you amethyst hunters, rookies, and old-timers alike. With our tried-and-tested advice, you'll instantly uncover those lovely gems, flaunting your amethyst finds and causing quite a stir among your pals. Get ready to roll up your sleeves and find yourself knee-deep in purple paradise!
What is Missouri Amethyst?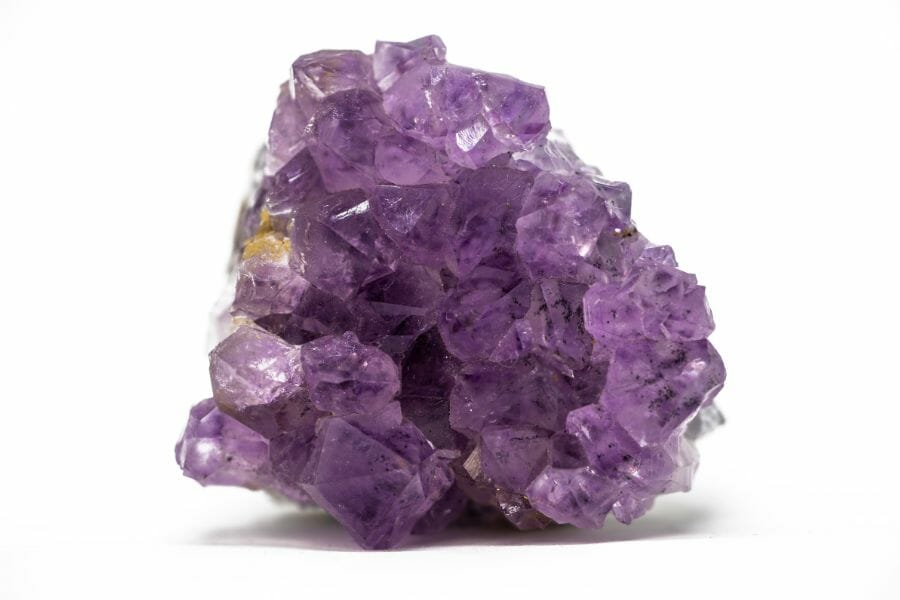 Amethyst, a stunning variety of quartz, is highly sought after for its captivating purple hues. For centuries, this remarkable gemstone has been admired for its beauty and its reputed spiritual and healing properties. Many believe that amethyst can calm the mind and bring balance to their lives.
Typically found in volcanic rocks and geodes, amethyst is commonly discovered in specific locations across the globe. Notable states, like Arizona and North Carolina, are recognized in the United States for their impressive amethyst clusters. Missouri also offers opportunities for amethyst hunting, although discovering these gems requires in-depth knowledge of the area.
When embarking on an amethyst-hunting adventure, keep these locations in mind. With some exploration and perseverance, you might uncover a spectacular gemstone that leaves a lasting impression.
How We Know About Great Locations For Amethyst in Missouri
The best locations to find amethyst in Missouri can be closely guarded secrets. Fortunately, we've been around long enough to know where many of the best spots are to find it. We might not know every one out there but we know some pretty good ones. The key factors in our recommendations are:
The deep experience and understanding of our team about the area
Recommendations from local groups and clubs
How easy it is to get the a particular location
Safety and potential hazards when collecting
Weighing private and public locations
The ability for both experienced and novice amethyst enthusiasts to find great samples
With these factors in mind we've been able to put together a fantastic list that just about anyone can use!

The Best Spots To Find Amethyst in Missouri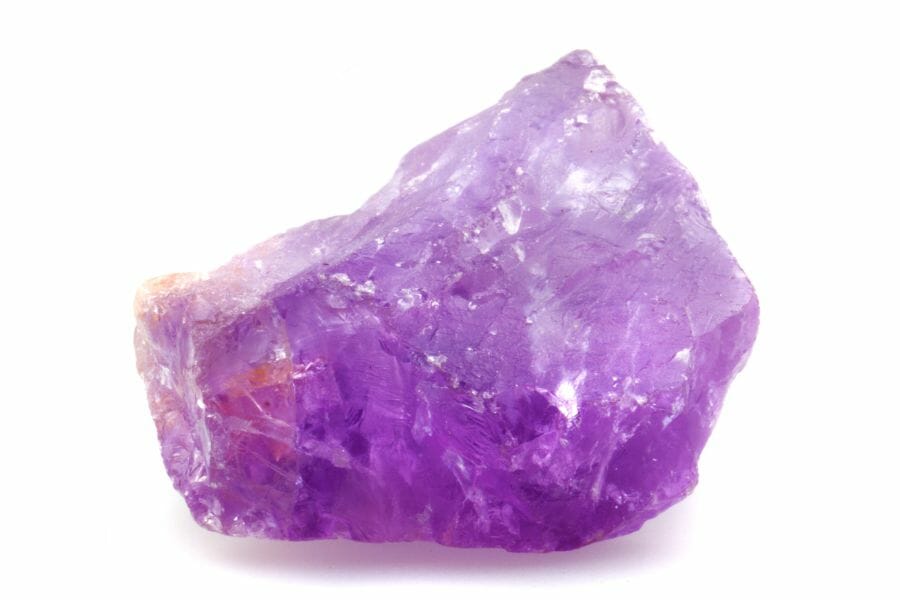 Here are our top selections for amethyst locations in Missouri. There are many great places to mine for gems in Missouri, but very few are great for seeking amethysts. Even though some of these locations are not that well-known, they've consistently given us fantastic options while searching.
Always Confirm Access and Collection Rules!
Before heading out to any of the locations on our list you need to confirm access requirements and collection rules for both public and private locations.
These requirements are subject to change without notice and may differ from what we state below.
Always get updated information directly from the source ahead of time to ensure responsible rockhounding.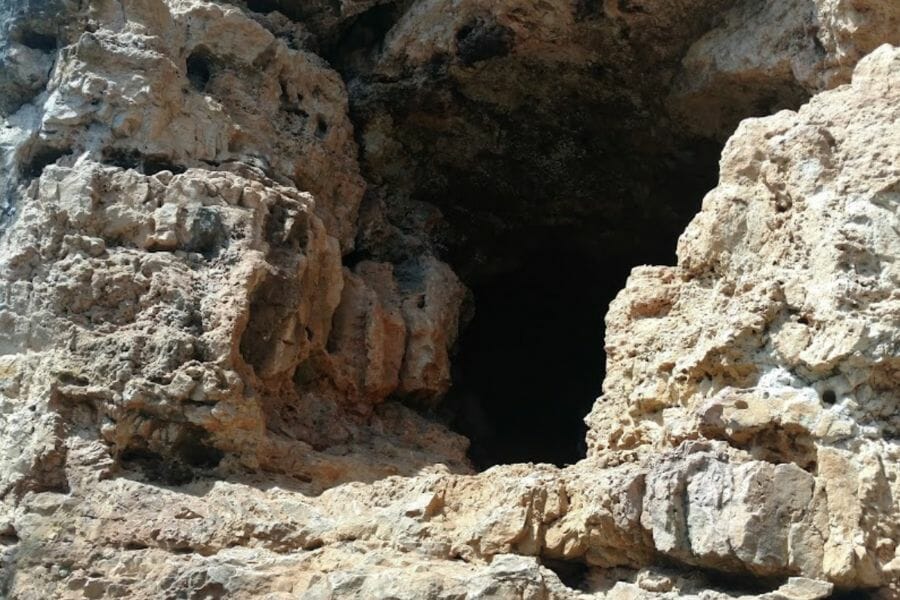 The Huzzah Conservation Area is a hidden gem that spans a whopping 6,225 acres, just begging for outdoor enthusiasts to explore. With its rolling hills, lush forests, and vibrant meadows, this scenic wonderland is a sight for sore eyes. It's the bee's knees for those looking to escape the hustle and bustle of city life.
The Huzzah Conservation Area is as varied as a patchwork quilt regarding its geography, terrain, and geology. With Huzzah Creek winding its way through the area, you'll find a mix of deep valleys, narrow ridges, and gentle slopes. The land's geology is chock-full of dolomite and sandstone, adding a touch of rugged charm.
With all this natural splendor, the Huzzah Conservation Area is truly a slice of heaven on Earth if you want to connect with Mother Nature and make memories that'll last a lifetime.
Before you bring anything home, make sure you've read up on Missouri's most recent collecting regulations.
Where we found amethyst in the Huzzah Conservation Area
We found amethysts in the area mines and mine dumps of the Huzzah Conservation Area along Highway 8 at Steelville. For more guidance, you can check out our guide on where to find amethyst around you.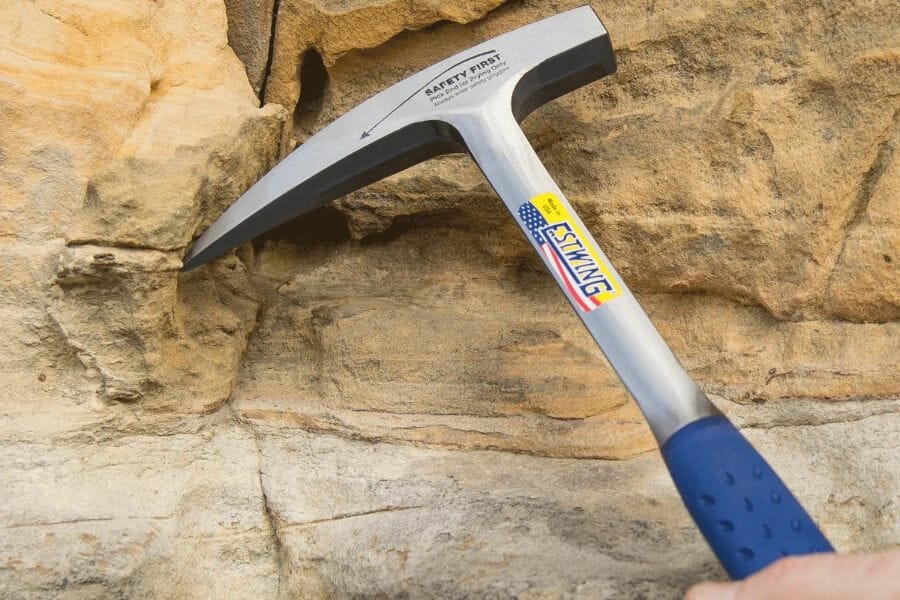 The tools every amethyst hunter will need
When you're out looking for amethyst having the right tools for the job is really going to make or break your success. You don't need a lot for most trips but there are a handful that are critical and will make your life a lot easier.
We get asked a lot about the equipment we use. Over the years we've found a handful of tools that we recommend to both new and experienced amethyst hunters which we outline in great detail in our complete rockhounding tools and kit guide. These are quality options that also happen to be relatively inexpensive.
Below are the basic tools that make your life so much easier and save you a ton of time. Check out the full guide to see everything we recommend bringing. One quick note, as an Amazon Associate I earn from qualifying purchases but we try very hard to only recommend gear we would use ourselves and often recommend brands you can't find on Amazon.
At a minimum you should have:
1 - Sturdy rock hammer: The Estwing Rock Pick is our standard
2 - Rugged chisels: Try Kendo' 3-piece Chisel Set
3 - Compact shovel: The Koleiya 28-inch shovel works well
4 - Rock screen pan: The Wazakura Soil Sieve Set fits the bill
5 - Eye protection: DeWalt Safety Glasses are cheap and comfortable
6 - Head protection: Malta's Safety Helmet has been our go-to
7 - Jewelers lens with at least 20x magnification: Jarlink's Jewelers Loop is perfect
The amethyst-finding books that we use most
There are also a few books that have been extremely helpful in the search for gems. These books have great recommendations and tips:
National Audubon Society Field Guide to Rocks and Minerals: North America 
Northwest Treasure Hunter's Gem & Mineral Guide 
Earth Treasures: The Northwestern Quadrant 
We provide links to find these tools on Amazon but some can also be found at your local hardware stores. For more recommendations check out the link to our full tool guide above.
Ruepple Iron Mine
The Ruepple Iron Mine in Missouri is a lesser-known treasure trove steeped in history and natural wonder. Tucked away in the Show-Me State's Iron County, this old mine's got stories to tell and sights to see that'll have you jawin' with your pals for ages.
Geographically, Ruepple Iron Mine is snuggled among the rolling Ozark hills, offering visitors a chance to delve into a world filled with intriguing rock formations and a bygone era's remnants. The terrain is a mixed bag of steep inclines, wooded slopes, and narrow ravines that'll keep hikers on their toes. So, lace up those boots and be ready for a walk on the wild side!
Where we found amethyst in the Ruepple Iron Mine
Amethysts can be discovered in the Northwest area of Ruepple Iron Mine in Stanton. For more information about an amethyst's value, check out this guide for rockhounds that love amethysts.
Buckland Mine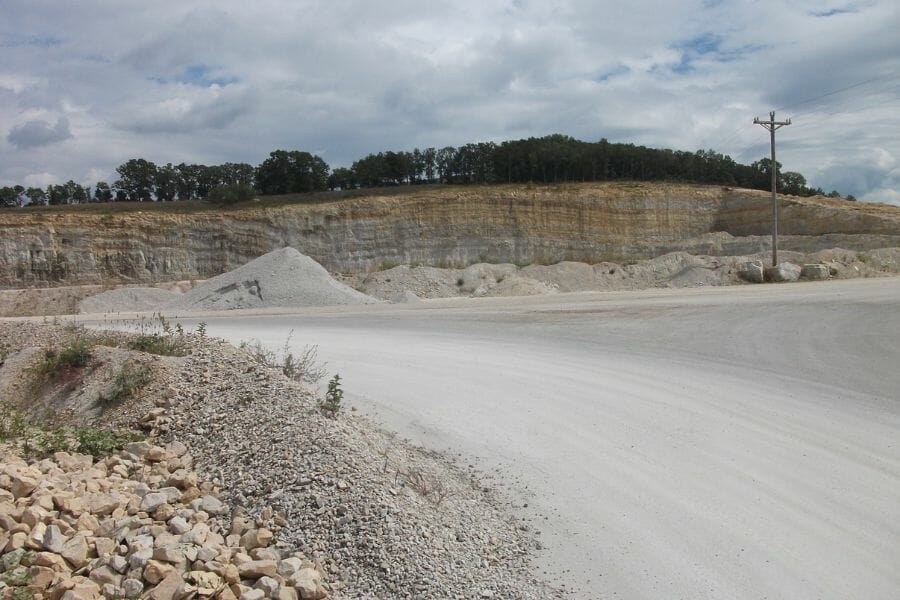 The Buckland Mine in Missouri is a rustic relic from yesteryear. This abandoned mine may not be the talk of the town, but it's got an undeniable charm that'll leave a lasting impression on anyone with a hankerin' for history and geology.
Geographically speaking, the Buckland Mine sits smack dab in the middle of the Ozark Plateau, a region known for its rich mining heritage. The mine's surroundings are a tapestry of densely wooded hills, rugged outcroppings, and the occasional babbling brook, creating a picturesque backdrop for a day of exploration.
Terrain-wise, you're in for a rollercoaster ride of ups and downs, with steep inclines, craggy slopes, and twisting trails that'll keep your heart racing and your eyes glued to the breathtaking views. It's a spot where Mother Nature struts her stuff and leaves you wanting more.
Where we found amethyst in the Buckland Mine
You can locate amethysts in and around the Buckland Mine, a filled sink iron mine at Rolla.
Moselle Iron Mines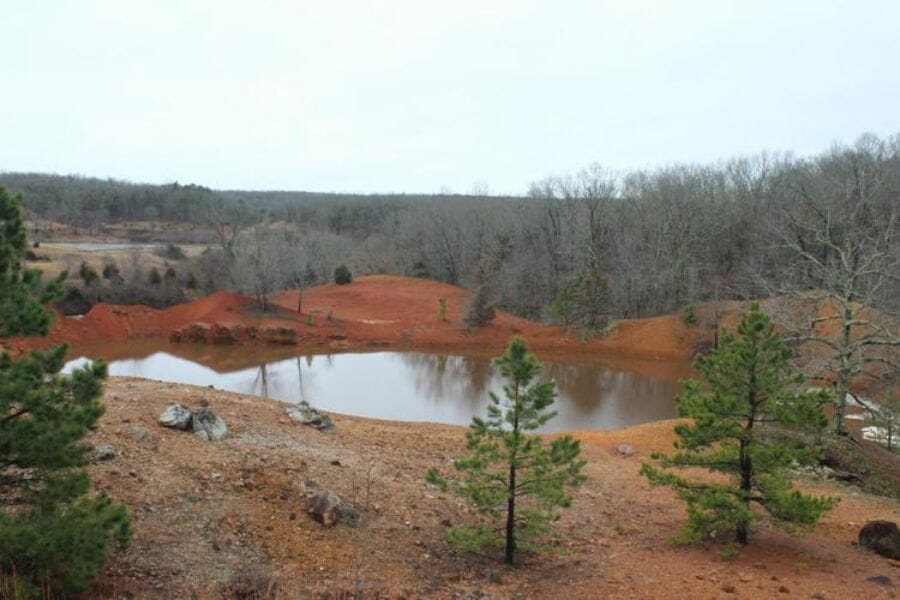 The Moselle Iron Mine in Missouri is tucked away in the heart of Franklin County. While it may not be the state's crown jewel, it's a piece of history worth a gander for folks with an itch for exploration and curiosity for geology.
Geographically, the Moselle Iron Mine sits pretty in the rolling hills of the Ozark Plateau. The region is a veritable treasure chest of mining history, and the Moselle Iron Mine is just one page in its storied past. The surroundings are a delightful concoction of dense forests, rocky outcrops, and trickling streams, all woven together to create a picture-perfect adventure.
The terrain at the Moselle Iron Mine is a mixed bag, with steep inclines, undulating slopes, and rugged trails. If you're game for a bit of a challenge and eager to feast your eyes on some awe-inspiring vistas, then this is the place to be.
Where we found amethyst in the Moselle Iron Mine
Amethysts are located at the Moselle Iron Mine in the Southwest of Rolla.
Other Great Places To Mine For Amethyst in Missouri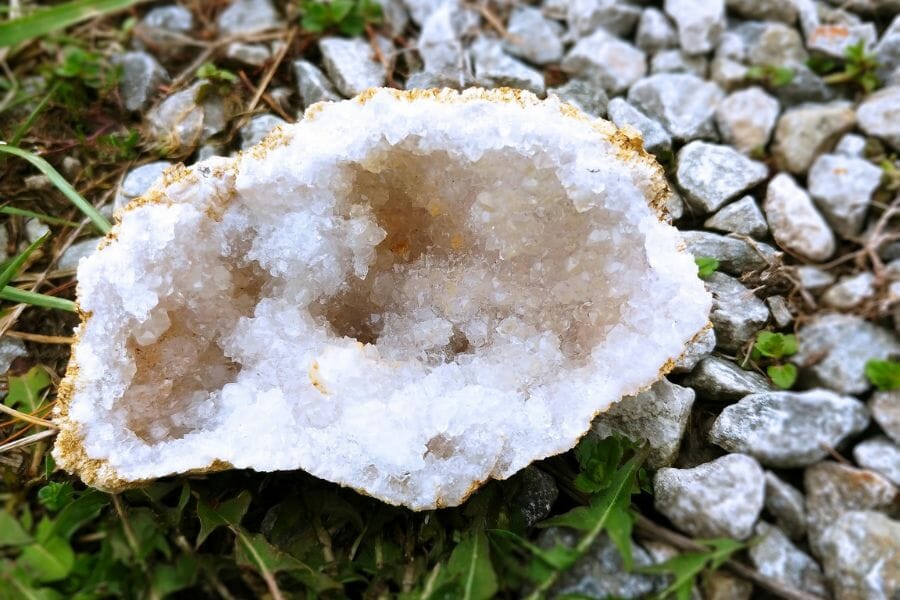 Our recommendations by county
Although we've included our top selections for amethyst locations in Missouri, there are still many more places we can recommend. Below, we've arranged them by the county to make things easier.
| | |
| --- | --- |
| County | Location |
| Crawford | Scotia Iron Bed Mines |
| Crawford | Cherry Valley Mines |
| Dent | Plank Mine |
| Franklin | Leslie Mine |
| Franklin | Pyrite Mine |
| Iron | Burt Bank |
| Osage | Meta Mine |
| Washington | Pea Ridge Mine |
Additional areas you can find amethyst
The area to hunt for amethysts in Missouri is vast, so we want to help you search. You should look into these key Missouri areas where amethysts are frequently found:
Mines and mine dumps
Mines and mine dumps serve as treasure troves for amethyst collectors, offering a wealth of hidden gems and geological marvels. These sites of mineral abundance have undergone significant excavation, making them ideal locations for individuals searching for precious amethyst finds.
Mines and mine dumps have become hotspots for amethyst enthusiasts because mining uncovers rocks and exposes pockets of crystalline formations. Often focused on extracting more valuable minerals, miners may overlook or discard rocks containing amethysts. This creates a unique opportunity for collectors with a keen eye to find valuable pieces.
Amethyst collectors can thoroughly examine mine dumps to find beautiful specimens left behind during mining operations. Patience and attention to detail can yield impressive amethyst clusters that captivate fellow enthusiasts.
Quarries
Quarries present excellent opportunities for amethyst collectors, as these sites reveal a wealth of geological formations and potential gem discoveries. As excavations occur within quarries, they expose layers of rock and unearth mineral deposits, creating an ideal environment for finding amethysts and other precious stones.
One of the reasons quarries are exceptional places for amethyst hunting is that their operations focus on extracting rock, gravel, or sand rather than explicitly targeting valuable minerals. As a result, beautiful amethyst specimens may be overlooked or discarded during the quarrying process. This scenario provides a unique chance for collectors to find amethyst treasures among the excavated material.
Rivers and riverbanks
Rivers and riverbanks provide a unique and rewarding environment for amethyst collectors, as these natural formations have the potential to reveal hidden gemstones and fascinating geological specimens. The continuous flow of water in rivers acts as a genuine sorting mechanism, unearthing and redistributing various stones along the riverbanks, increasing the chances of finding amethysts.
One reason rivers and riverbanks are excellent locations for discovering amethysts is the erosive power of water. As it moves through the landscape, water erodes surrounding rock and soil, freeing up mineral deposits, including amethysts. Over time, these gemstones are transported downstream and deposited along the riverbanks, where they are relatively easy to spot and collect.
Streams and creeks
Streams and creeks offer enticing prospects for amethyst collectors, as these waterways create an environment conducive to uncovering precious gemstones and intriguing geological samples. The movement of water within these smaller channels functions as a natural sorting process, dislodging and redistributing stones and increasing the likelihood of amethyst discoveries.
The primary reason streams and creeks are ideal for finding amethysts is the erosive action of water. Water gradually wears down the surrounding rock and soil as it courses through various landscapes, liberating mineral deposits, including amethysts. Over time, these valuable gemstones are carried downstream and deposited in streambeds and along creek banks, where collectors can spot and gather them more easily.
Common Amethyst-Hunting Questions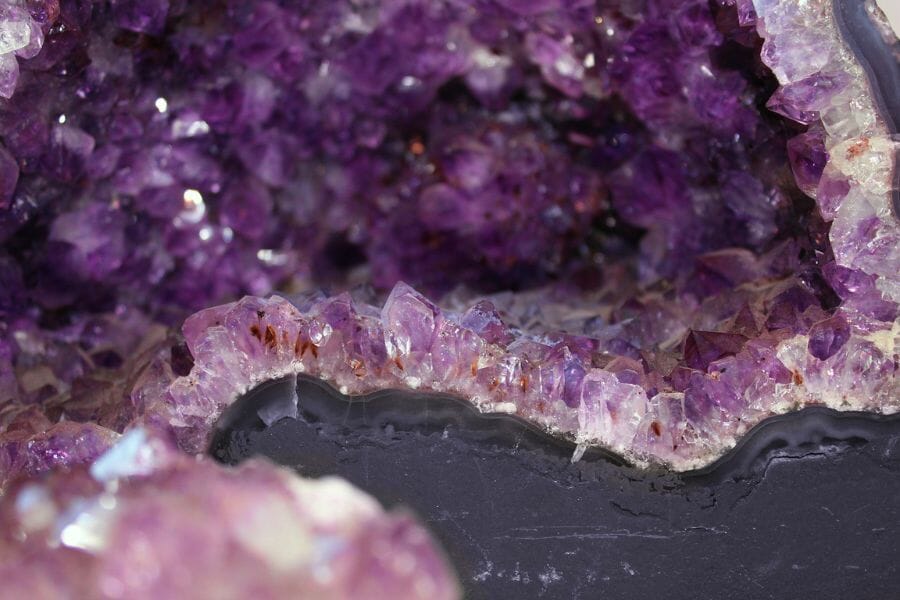 It's essential to answer specific often-asked questions concerning amethysts from Missouri, such as the following:
Where can you find amethyst geodes in Missouri?
Missouri, unfortunately, lacks amethyst geodes naturally, but there are a few rock shops nearby where you might be able to find them and other jewels. These shops are listed below.
Is it illegal to collect amethyst in Missouri?
As long as you follow local laws, collecting amethysts is legal in Missouri. Be sure you abide by applicable local regulations if you're on government land. If you're on private property, be sure that you have permission.
The Best Places To Buy Amethyst In Missouri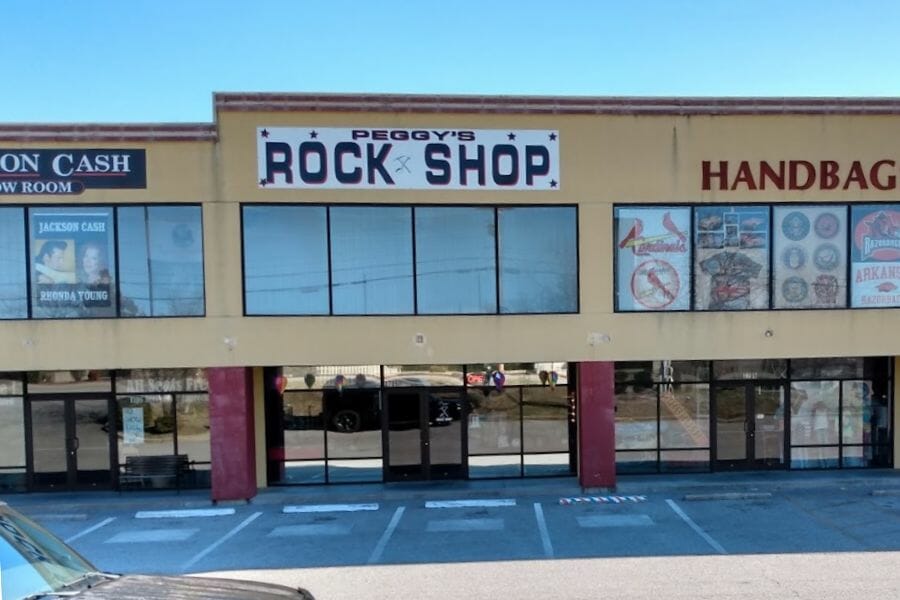 Not everyone enjoys spending hours wandering around in the wilderness looking for amethysts. Sometimes all you want is something attractive and easy to get for your collection or workplace. Here's a list of rock shops where you can purchase amethyst crystals without doing too much work.
Additional places to find amethysts in nearby states
When you've visited all the places listed above, you may use the list of guides we've gathered below to discover even more amethysts in surrounding states:
If you have any recommendations for our list, please leave a comment below!