Many different gems and minerals can be found in our lovely state of Missouri. There are several fantastic sites to pick from, whether you're an experienced gem hunter or just getting started. These locations range from the rolling hills of the Ozarks to the vast prairies of the Midwest, and our state has an abundance of mines and quarries that are perfect for a fun, family-friendly gem mining experience.
The best places in Missouri to dig for gems are highlighted in this article, along with tips on how to make the most of your search. These are the ideal locations to learn about gem mining because of several opportunities that are accessible for all ages.
The creeks, rivers, parks, mines, quarries, and mountains are the ideal locations for finding gems in our state. Our top destinations include Sweetwater Mine, Bonne Terre Mine, Finger Lakes State Park, Talking Rocks Cavern, and Sheffler Rock Shop, which we have covered in great detail below.
How We Picked The Best Places For Gem Mining in Missouri
In order to find the absolute best places in Missouri for gem mining we had a lot of things to consider. It can be really tough to find good information so it took us a long time to put together a solid list like the one below. The main inputs to our recommendations are as follows:
The extensive local experience and understanding of our team
Input from several gem hunting groups and organizations
The accessibility of the mining locations
Safety and potential hazards when collecting
Private and public locations
A desire to include locations for both experienced gem hunters and those who are just starting out
Overall we've been able to put together a great list that anyone can use to locate a lot of beautiful gems.

The Gemstones Found In Missouri You Can Mine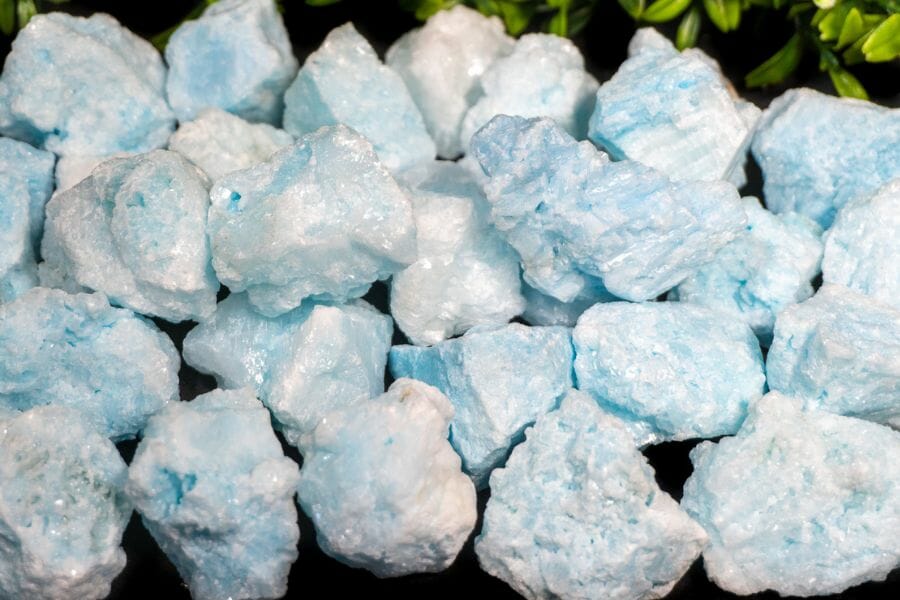 Even though Missouri is fortunate to have access to some of the best gemstones, different locations have various conditions and levels of accessibility for gem mining resources. We completely understand it, so we have produced multiple guides to help you find gem mines near you. You can find rare and more common gems with the right information and some luck.
Rare gemstones found in Missouri
Barite
Dolomite
Quartz
Sphalerite
More common gemstones found here
Actinolite
Albite
Aragonite
Bornite
Calcite
Celestite
Cerussite
Chalcedony
Cuprite
Gypsum
Hematite
Jasper
Malachite
Marcasite
Millerite
Orthoclase
Pyrite
Rutile
Siderite
Smithsonite
Staurolite
Vivianite
Our Favorite Places For Gem Mining in Missouri
To kick things off we've put together several of our absolute favorites spots to dig and search. If you are going to be starting out anywhere these are going to be great choices. There are a mix of sites for experienced folks as well as kids who are just starting out.
Always Confirm Access and Collection Rules!
Before heading out to any of the locations on our list you need to confirm access requirements and collection rules for both public and private locations.
These requirements are subject to change without notice and may differ from what we state below.
Always get updated information directly from the source ahead of time to ensure responsible rockhounding.
Sweetwater Mine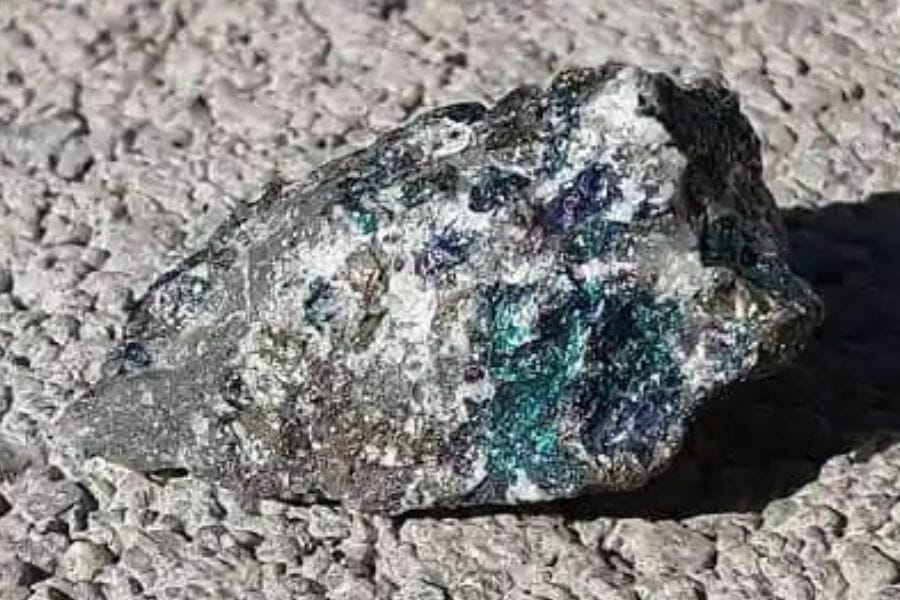 1382 Sweetwater, Mine Rd, Ellington, MO 63638, United States
Sweetwater Mine is a gem mining attraction in the Ozarks, where you can pan for gems and minerals and learn about their natural history. The Sweetwater Mine offers a variety of activities that we tried, including gemstone identification, sluicing, and gold panning.
The mine gave us an educational experience where we learned about different rocks and minerals in the area. You can also purchase mineral specimens or jewelry made with gemstones found at the mine.
The Types Of Gemstones Found At Sweetwater Mine
Bornite
Calcite
Dolomite
Malachite
Marcasite
Millerite
Pyrite
Quartz
Sphalerite
The Best Time To Visit Sweetwater Mine
The weather is warm in June, July, and August, allowing for the best gem mining experiences. The summer months also provide plenty of daylight hours for you to explore and enjoy their time at this mine.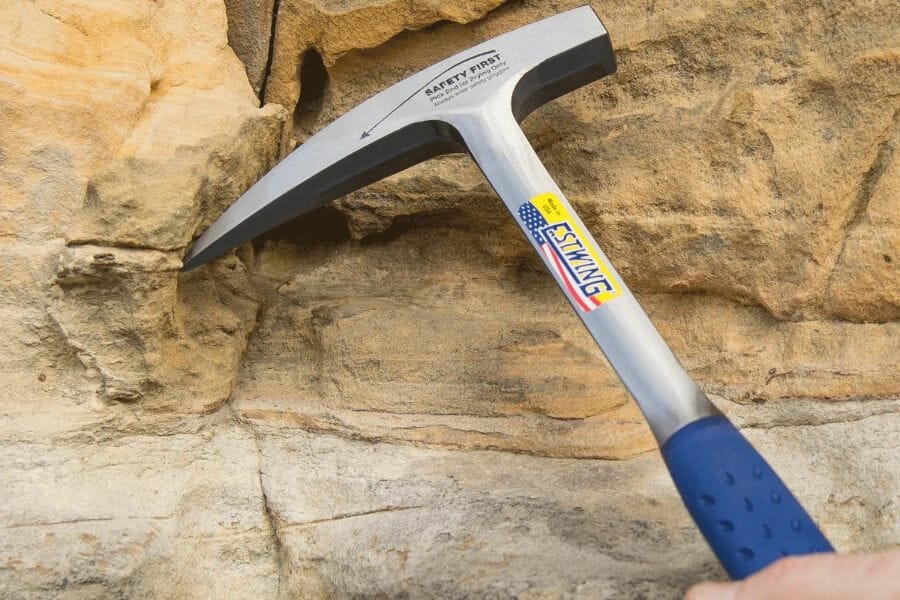 The tools every gem hunter will need
When you're out looking for gems it's very important that you bring the right tools with you. You don't need a lot for most trips but there are a handful that are critical and will make your life a lot easier.
We get asked a lot about the equipment we use. Over the years we've found a handful of tools that we recommend to both new and experienced gem miners which we outline in great detail in our complete rockhounding equipment guide. These are quality options that also happen to be relatively inexpensive.
Below are the basic tools that make your life so much easier and save you a ton of time. Check out the full guide to see everything we recommend bringing. One quick note, as an Amazon Associate I earn from qualifying purchases but we try very hard to only recommend gear we would use ourselves and often recommend brands you can't find on Amazon.
At a minimum you should have:
1 - Sturdy rock hammer: The Estwing Rock Pick is our standard
2 - Rugged chisels: Try Kendo' 3-piece Chisel Set
3 - Compact shovel: The Koleiya 28-inch shovel works well
4 - Rock screen pan: The Wazakura Soil Sieve Set fits the bill
5 - Eye protection: DeWalt Safety Glasses are cheap and comfortable
6 - Head protection: Malta's Safety Helmet has been our go-to
7 - Jewelers lens with at least 20x magnification: Jarlink's Jewelers Loop is perfect
The gem-finding books that we use most
There are also a few books that have been extremely helpful in the search for gems. These books have great recommendations and tips:
National Audubon Society Field Guide to Rocks and Minerals: North America 
Northwest Treasure Hunter's Gem & Mineral Guide 
Earth Treasures: The Northwestern Quadrant 
We provide links to find these tools on Amazon but some can also be found at your local hardware stores. For more recommendations check out the link to our full tool guide above.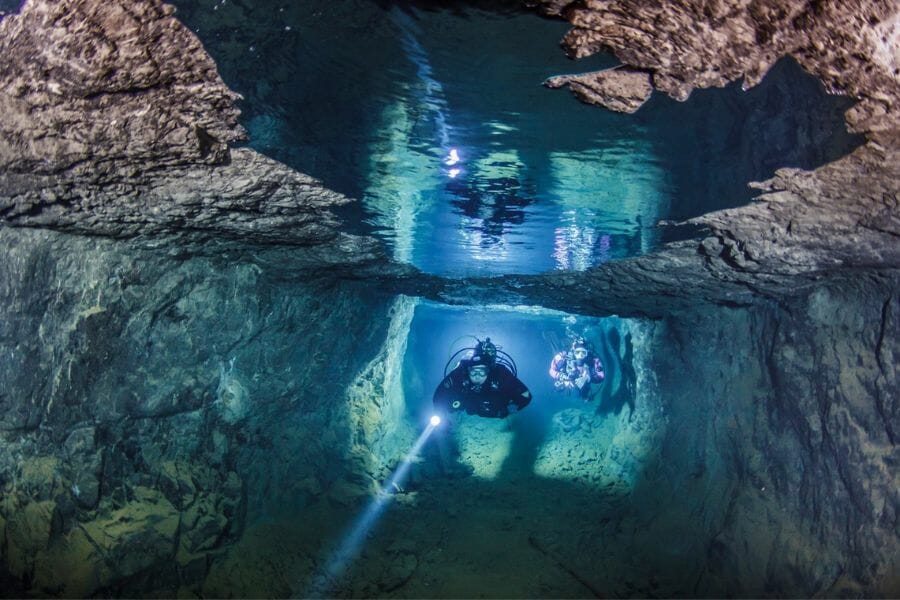 185 Park Ave, Bonne Terre, MO 63628, United States
The Bonne Terre Mine is a former lead and zinc mining operation located in the town of Bonne Terre. The mine is now part of a state park, allowing you to explore an abandoned mine site and learn about its history and importance to the state's mining industry. You can take guided tours of the mine, learn about mineral extraction techniques, and explore underground caverns. You can even find amazing Missouri crystals here!
This mine is a unique experience for those already into gem hunting. We suggest you try out their underground tours for a chance to mine gems in a completely different but exciting way.
The Types Of Gemstones Found At Bonne Terre Mine
Calcite
Dolomite
Marcasite
Pyrite
Pyrrhotite
Quartz
Sphalerite
The Best Time To Visit Bonne Terre Mine
The summer months, from May to August, are perfect for exploring the depths of the mine. The mine is open daily from 9 am to 5 pm, and special events and tours are available throughout the summer months.
1505 Peabody Rd, Columbia, MO 65202, United States
Finger Lakes State Park provides a unique opportunity for you to explore the world of gem mining. The park offers a variety of activities, including gem mining, gold panning, camping, hiking, and biking. With its beautiful scenery and many activities, this state park is a great destination for those looking to experience some of the best outdoor recreations the state offers.
You can purchase a bag of mining rough at the park office and then use a sluice box or panning technique to search for gems in the streams. The park also offers guided gem mining tours, including instructions on identifying precious stones and minerals.
The Types Of Gemstones Found At Finger Lakes State Park
Aragonite
Gypsum
Marcasite
Pyrite
The Best Time To Visit Finger Lakes State Park
The park is open year-round, but the weather is usually ideal for gem mining during the warmer months. This is because the water levels are typically higher, and it's easier to search for gems in areas closer to the surface.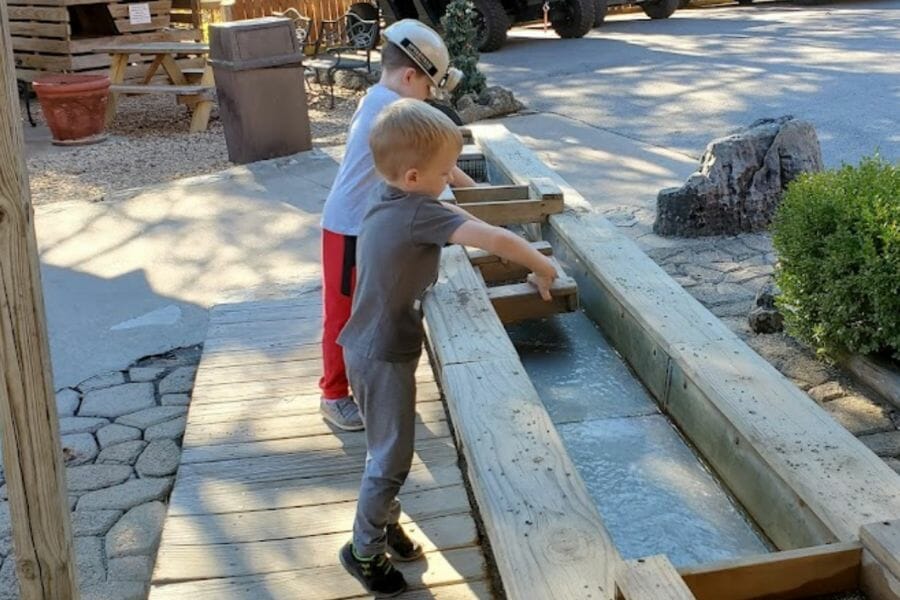 423 Fairy Cave Ln, Branson West, MO 65737, United States
Talking Rocks Cavern is a family-friendly, interactive cave in Branson West and one of the Ozarks' most exciting and unique attractions. The cavern was discovered in 1949 and opened to the public in 1967. Today, you can mine gems, fossils, and minerals in an authentic cave environment.
It has various activities, including gem panning, sluicing, and rock climbing. You can take home the gemstones found as souvenirs or have them cut and polished for jewelry. This attraction also offers educational programs about geology and cave life.
The Types Of Gemstones Found At Talking Rocks Cavern
Agate'
Amethyst
Calcite
Fluorite
Pyrite
Quartz
The Best Time To Visit Talking Rocks Cavern
The cave is open year-round, but the summer provides the best weather for exploring its many wonders. During this time, temperatures are generally mild and pleasant, making it a great time for gem miners to explore the caverns and enjoy their natural beauty.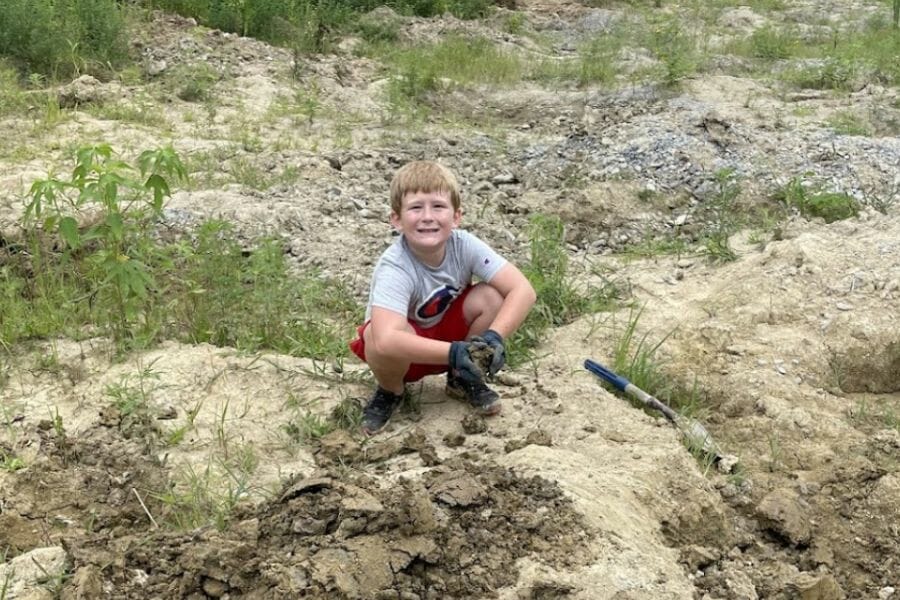 26880 Topanga Canyon Blvd, Kahoka, MO 63445, United States
Sheffler Rock Shop is a family-owned and operated business in Buffalo. The shop carries various rocks, minerals, fossils, gemstones, and lapidary supplies. The shop has what you need if you want something unique or need supplies to start your gem hunting adventures!
The shop also has a vast area where you can dig for gemstones, where we tried our luck to locate rare gems. Many people were present, so you must be prepared for the crowd when you visit.
The Types Of Gemstones Found At Sheffler Rock Shop
Amethyst
Aquamarine
Citrine
Garnet
Jasper
Moonstone
Onyx
Opal
Peridot
Quartz
The Best Time To Visit Sheffler Rock Shop
The best time to visit Sheffler Rock Shop is during the summer months, from May to September. The shop is open year-round, but due to Missouri's extreme temperatures in winter, it may be best to plan your visit for a warmer season.
Other Great Options For Real Gem Mining in Missouri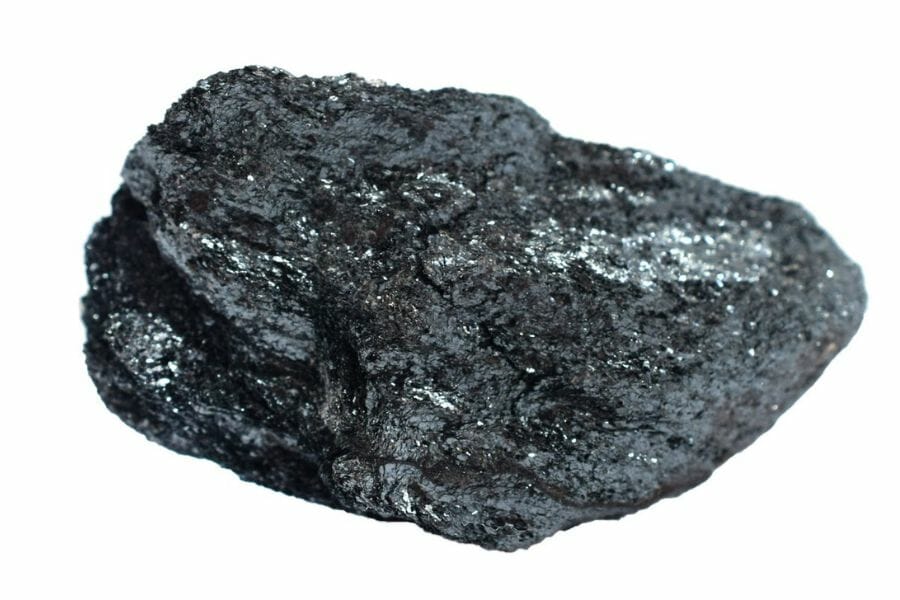 After you've had the chance to explore the areas we previously featured, there are many more great sites you can visit to go real gem mining in Missouri. These places are intended for people with a lot of experience mining gems who want to look for more active mines.
Adrian's Quarry – Calcite, Marcasite, Millerite, Pyrite
Alice Mine – Dolomite, Pyrite, Quartz, Smithsonite, Sphalerite
Bleeding Hill Mine – Cuprite, Pyrite
Chariton River – Calcite, Quartz
Copper Hill Mine – Azurite, Barite, Gypsum, Hematite, Malachite, Marcasite, Pyrite, Quartz
Crooked Creek Crater – Barite, Marcasite, Pyrite, Sphalerite
Cuthbertson Mountain – Epidote, Garnet, Hematite, Malachite
Danville Quarry – Calcite, Dolomite, Millerite, Pyrite
Decaturville Crater – Albite, Marcasite, Opal, Pyrite, Sphalerite, Tourmaline
Defiance Quarry – Calcite, Marcasite, Pyrite, Sphalerite
Fabius River – Barite, Calcite, Fluorite, Malachite, Pyrite, Quartz, Sphalerite
Hinch Copper Mine – Cuprite, Hematite, Malachite, Marcasite
Moselle Iron Mines – Amethyst, Azurite, Hematite, Malachite, Marcasite, Pyrite, Quartz
New Falls Creek Road Roadcut – Calcite
Old Mines – Barite, Calcite, Malachite, Marcasite, Pyrite, Quartz
Rueppele Iron Mine – Amethyst, Azurite, Cuprite, Gypsum, Hematite, Marcasite, Pyrite, Quartz, Siderite
Shepperd of the Hills Expressway Roadcut – Hematite, Malachite, Quartz
Simmons Mine – Hematite, Quartz
The Top Public Gem Mining Locations in Missouri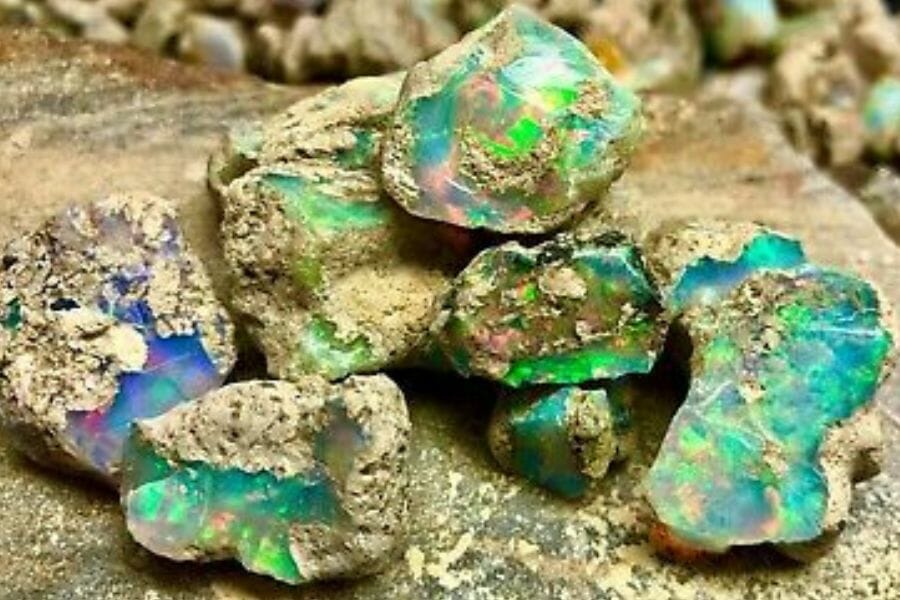 Listed below are more fun, family-friendly locations for parents who want to introduce their kids to gem mining.
Branson Mountain Adventure – 935 Historic Hwy 165, Branson, MO 65616, United States
Haunted Ridge Rocks – 11367 Roderick Rd, Cadet, MO 63630, United States
Missouri Gem Mining Laws And Regulations
The Missouri Department of Natural Resources (DNR) regulates the extraction of minerals from state lands, including gemstones in Missouri. A permit is required for all mineral extraction activities on state-owned land.
Using explosives to extract minerals from state lands is illegal without a DNR permit. All mining operations must be conducted safely and responsibly, with due respect for the environment and public safety. It is also illegal to cause damage to any surface or subsurface features of state lands without a permit from DNR, such as removing vegetation or altering stream courses or drainage patterns.
For further details on Missouri's gem mining laws and regulations, use the above link to visit the Missouri Department of Natural Resources (DNR).
Additional places to mine for gems in nearby states
When you've visited all the places listed above, you may use the list of guides we've gathered below to discover even more precious gems in surrounding states:
If you have any recommendations we haven't covered, please leave them in the comments below!