Finding Amethyst can be a real challenge, especially if you don't have the right guidance. Unlike some other gemstones that are more easily identifiable, this one can be quite elusive. It's often found in small, hidden pockets within rocks or buried deep within the earth. So without the proper knowledge and tools, searching for it can be a frustrating and unproductive experience.
However, once you do find a beautiful Amethyst crystal, it's easy to see why people are so enamored with it. Its rich, deep purple color is absolutely stunning, and it's no wonder that it has been a popular choice for jewelry and decorative items throughout history. Not only is it beautiful, but it also has a variety of purported healing properties that make it a sought-after stone for spiritual practitioners.
If you're planning to go on a crystal hunt for Amethysts, you're in luck because we've found the best options where you can find them. Through our guide, sprinkled with a little patience and persistence, you may just uncover your own hidden gem!
What is North Carolina Amethyst?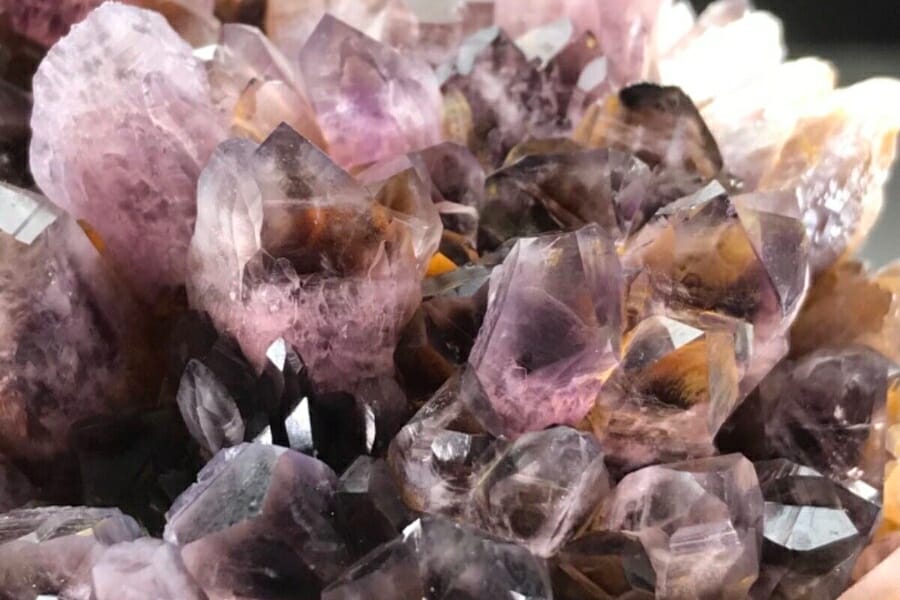 Amethyst is a purple-colored variety of quartz that you can find in volcanic rock formations. Think geodes and veins— that's where this gemstone likes to hang out.
Specifically, this amazing natural wonder can be found in many different locations around the world, including Brazil, Uruguay, Zambia, and Russia, among others. It's also found in some regions of the United States, such as North Carolina. Amethysts in North Carolina are generally smaller and less prolific compared to some other regions, but there are plenty of opportunities here to find Amethyst if you know where to look.
How We Know About Great Locations For Amethyst in North Carolina
The best locations to find amethyst in North Carolina can be closely guarded secrets. Fortunately, we've been around long enough to know where many of the best spots are to find it. We might not know every one out there but we know some pretty good ones. The key factors in our recommendations are:
The deep experience and understanding of our team about the area
Recommendations from local groups and clubs
How easy it is to get the a particular location
Safety and potential hazards when collecting
Weighing private and public locations
The ability for both experienced and novice amethyst enthusiasts to find great samples
With these factors in mind we've been able to put together a fantastic list that just about anyone can use!

The Best Spots To Find Amethyst in North Carolina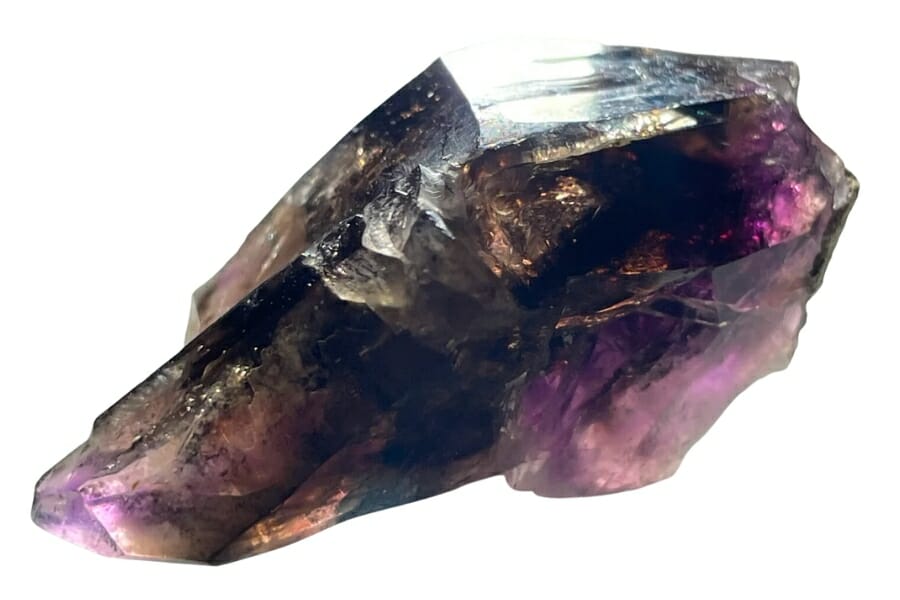 To find North Carolina Amethyst, you need the right guidance in knowing where to look. While our state is known for producing some beautiful specimens of this gemstone, it can be difficult to locate the right areas and know how to properly search for it.
One of the biggest challenges in Amethyst mining is identifying the right geological formations where it's most likely to be found. Without a solid understanding of the geology of the area, it can be tough to know where to even begin your search. Additionally, Amethyst often occurs in small pockets or veins, so even if you're in the right location, it can be difficult to spot without a trained eye.
Here are some of our best recommendations of places where you can find Amethyst here. These are also great places to mine other gems in North Carolina.
Always Confirm Access and Collection Rules!
Before heading out to any of the locations on our list you need to confirm access requirements and collection rules for both public and private locations.
These requirements are subject to change without notice and may differ from what we state below.
Always get updated information directly from the source ahead of time to ensure responsible rockhounding.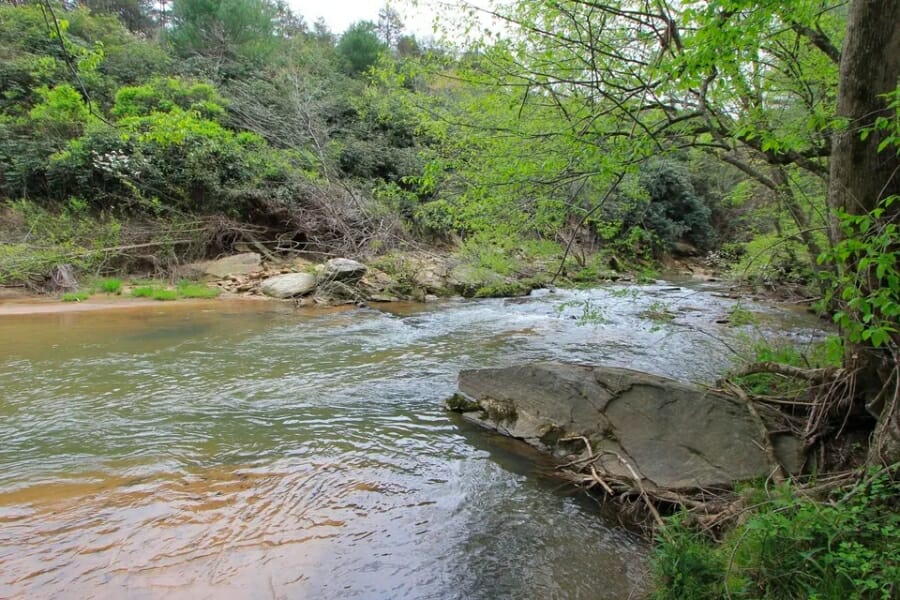 Located in the heart of our state, Iredell County is a beautiful area with plenty of natural wonders to explore. The terrain here is varied, with rolling hills, lush forests, and plenty of bodies of water to discover. The area has a mix of different rock formations and mineral deposits, which make it one of the best locations to find Amethyst. Just make sure you abide by the collecting guidelines of our state and you're good to go!
Getting to Iredell County is a breeze, as it's conveniently located just off of Interstate 77. Whether you're coming from the north or the south, you'll find plenty of easy access points here.
Where we found amethyst at Iredell County
You can find Amethyst in different areas of the county, specifically in the following spots:
Cornelius property
1.2 miles northwest of Mayhew area
In the Moorseville area
In the surrounding fields of Oswalt area
In the fields surrounding Shephards School
Brawley property and Cook Property in Shephards area
Barium Springs area on the Walden Property
On the slopes of Smith Hill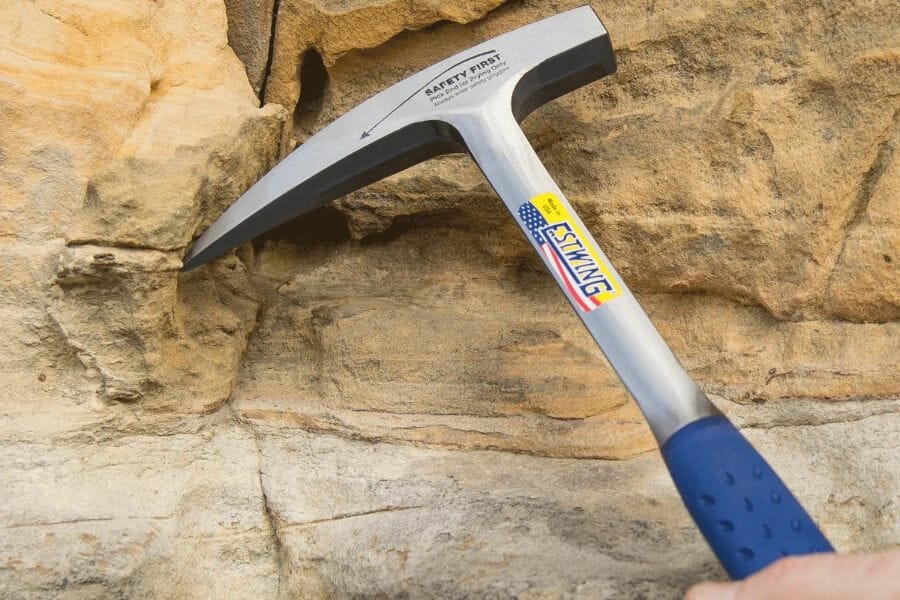 The tools every amethyst hunter will need
When you're out looking for amethyst having the right tools for the job is really going to make or break your success. You don't need a lot for most trips but there are a handful that are critical and will make your life a lot easier.
We get asked a lot about the equipment we use. Over the years we've found a handful of tools that we recommend to both new and experienced amethyst hunters which we outline in great detail in our complete rockhounding tools and kit guide. These are quality options that also happen to be relatively inexpensive.
Below are the basic tools that make your life so much easier and save you a ton of time. Check out the full guide to see everything we recommend bringing. One quick note, as an Amazon Associate I earn from qualifying purchases but we try very hard to only recommend gear we would use ourselves and often recommend brands you can't find on Amazon.
At a minimum you should have:
1 - Sturdy rock hammer: The Estwing Rock Pick is our standard
2 - Rugged chisels: Try Kendo' 3-piece Chisel Set
3 - Compact shovel: The Koleiya 28-inch shovel works well
4 - Rock screen pan: The Wazakura Soil Sieve Set fits the bill
5 - Eye protection: DeWalt Safety Glasses are cheap and comfortable
6 - Head protection: Malta's Safety Helmet has been our go-to
7 - Jewelers lens with at least 20x magnification: Jarlink's Jewelers Loop is perfect
The amethyst-finding books that we use most
There are also a few books that have been extremely helpful in the search for gems. These books have great recommendations and tips:
National Audubon Society Field Guide to Rocks and Minerals: North America 
Southeast Treasure Hunter's Gem & Mineral Guide 
Earth Treasures: The Southeastern Quadrant 
We provide links to find these tools on Amazon but some can also be found at your local hardware stores. For more recommendations check out the link to our full tool guide above.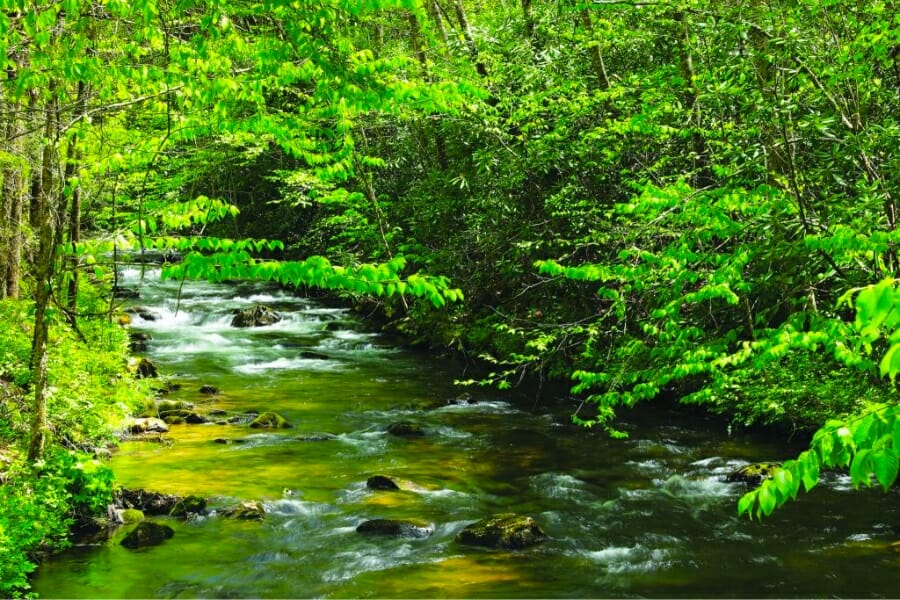 The small town of Franklin, called the Gem Capital of the World, is located in the western part of our state, and it's surrounded by some of the most beautiful natural scenery you'll ever see. It has lush forests, sparkling rivers, and breathtaking mountain vistas in every direction. Because of this, its terrain can be a bit rugged in places, but getting here is worth it.
One of the things that makes Franklin particularly special is its geology. This area is known for producing some beautiful specimens of Amethyst. There are also several mines and rock shops in the area where you can hunt for your own treasures.
Since it's located just off of US Route 441, reaching Franklin is easy. What's more is that you definitely have plenty of scenic routes to take to get here.
Where we found amethyst in Franklin
Amethysts abound in the different area mines, prospects, and diggings in the town of Franklin. Should you find one here during your journey and you're curious to know Amethyst's price, checkout our full pricing guide, too.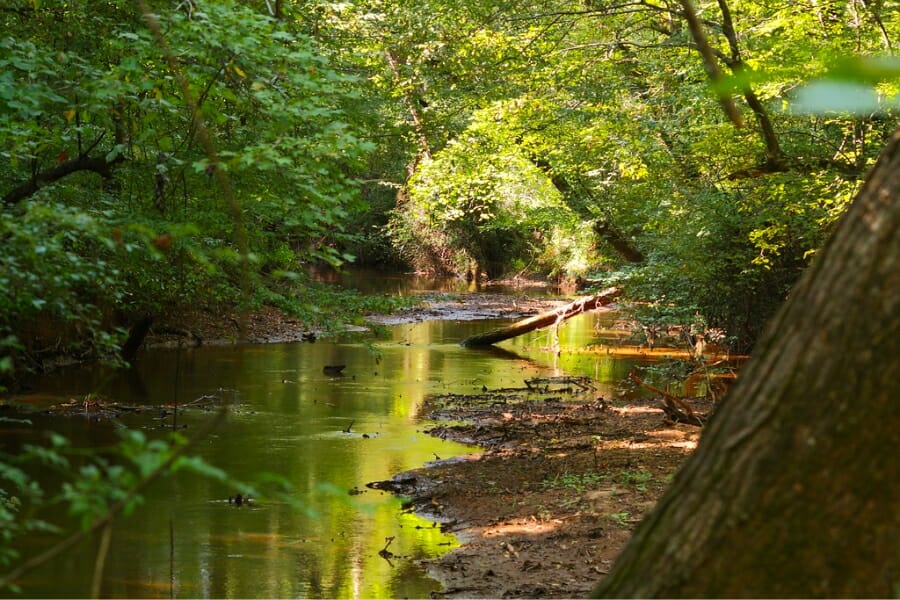 Located in the Piedmont region, Lincoln County is known for its rolling hills, picturesque farms, and beautiful natural scenery. It has a varied terrain, with plenty of open fields, dense forests, and gently flowing streams to explore. It's not only a great place to get out and enjoy nature— if you're into Amethyst mining, you're in luck because there are several spots here where you can find it.
With a mix of different rock formations and mineral deposits, this place's geology is truly fascinating! There are several abandoned gold mines here too, which give you a sense of the rich history of this part of our state. And if you're looking for a unique souvenir to take home with you, be sure to visit one of the local gemstone shops, where you can find some truly stunning specimens.
Where we found amethyst at Lincoln County
To find Amethysts here, we recommend visiting the following spots in Lincoln County:
Forney Farm
Goodson Property
J.P. Lynch Property
Rendlemann Property
Gigging area of Reel Property in Iron Station area
Leepers Creek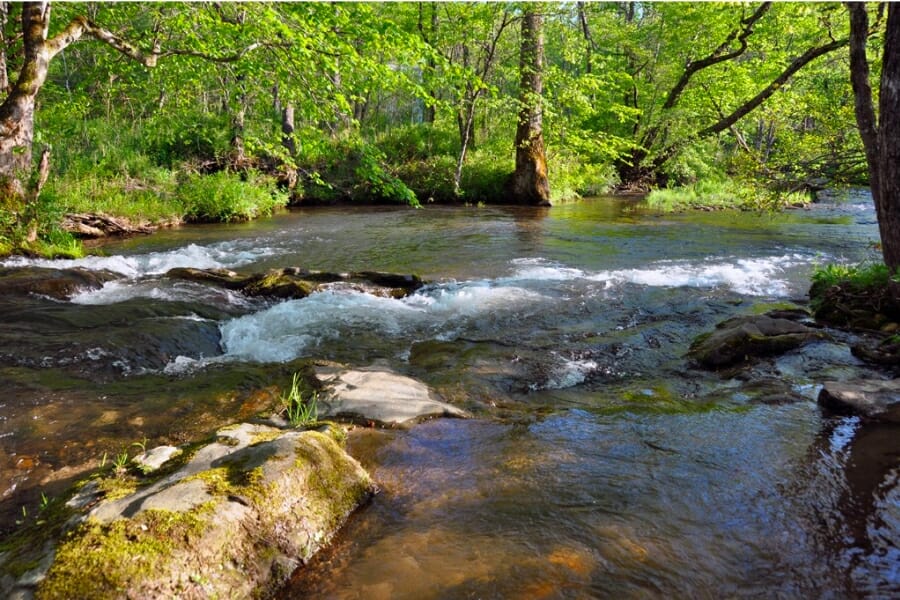 The beautiful area of Tessentee Creek is located in the western part of our state, and it's known for its pristine streams, towering forests, and stunning mountain vistas. You can just imagine how this place is simply breathtaking with its steep ridges and deep valleys stretching as far as the eye can see.
Tessentee Creek is known for producing some gorgeous specimens of Amethyst, and there are several spots along the creek where you can search for it. Like the rest of our recommendations above, this place is easy to get to as it's located just off of US Route 23.
Where we found amethyst in Tessentee Creek
Since the creek covers a wide area, you can find Amethyst in plenty spots along it, including the following:
Willima Long Prospect
American Gem and Pearl Company workings
Rhodes Mine
Long Mine
Connally Mine
Tate Boulevard Industrial Park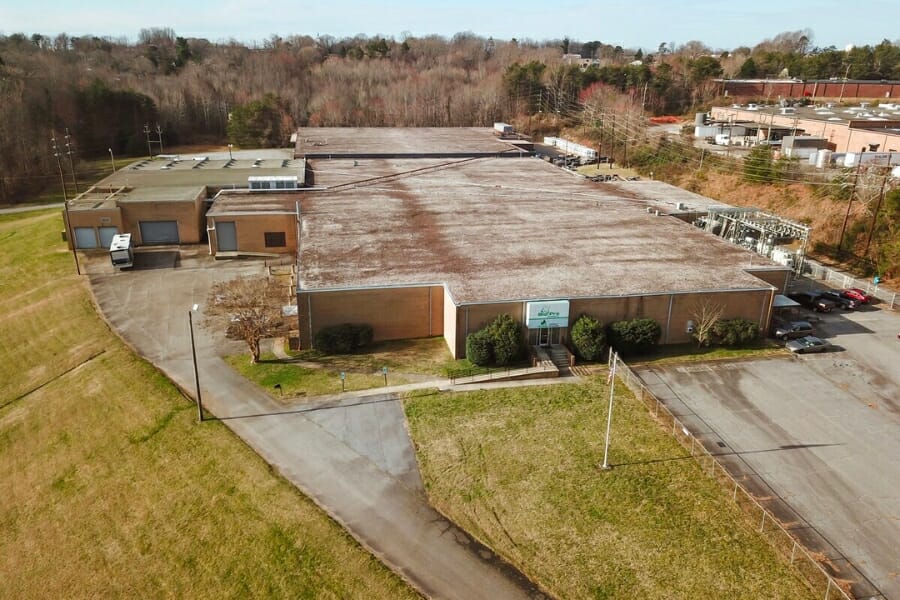 If you're on the hunt to find Amethyst, chances are you are not thinking to look in an industrial park, but let us tell you, the Tate Boulevard Industrial Park is definitely worth checking out.
This spot is located in the city of Hickory, which is nestled in the foothills of the Blue Ridge Mountains. It's rich with rolling hills, dense forests, and winding country roads that will take you through some truly stunning scenery.
As for the industrial park itself, the terrain is mostly flat and there aren't any major geological features to speak of. But here's the thing: there are several businesses here that specialize in rock and mineral products, including Amethyst. So if you're looking to purchase it instead of hunting for it, this is a great spot to check out, too.
Where we found amethyst in Tate Boulevard Industrial Park
You can find Amethyst in the different nooks and crannies of this industrial park.
Other Great Places To Mine For Amethyst in North Carolina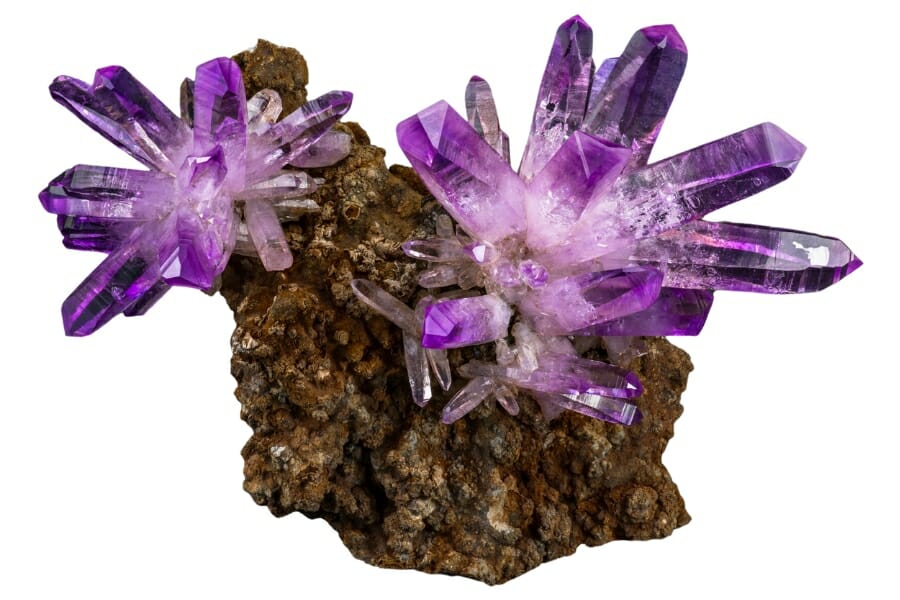 Aside from our top recommendations, we'll also be taking a county-by-county look at the best spots to find Amethyst. From Alamance County to Yancey County, we've got you covered!
Our recommendations by county
| | |
| --- | --- |
| County | Location |
| Alexander | At the Rist Mine |
| Burke | At the J.C. Mills Mine |
| Catawba | In the area mines in Hickory |
| Davidson | On the Swicegood property in Tyro area |
| Franklin | At the Taylor place on Rte. 561 west of the crossroads and in the outcrop |
| Franklin | At the area gravels and fields of Louisburg |
| Granville | Butner area |
| Macon | North of road, just west of the Jackson County line at the Ammon Mine |
| Macon | At the area stream gravels of Otto |
| Macon | 6 mi. out on Rte. 106, the Waggoner Mine (on Abe's Creek) |
| McDowell | on the Charles Laney farm at Sugar Hill |
| Moore | At confluence of Cabin and Dry creeks on the Moore farm |
| Randolph | At the Lost Cause Mine |
| Rowan | At the numerous area mines of Gold Hill |
| Rowan | On the J.T. Eudy property at Mount Ulla |
| Stokes | Area stream gravels of Danbury |
| Wake | On the G.W. Partin Property in Millbrook area |
| Wake | Area near the Neuse River to the east |
| Wake | At the area near US 64 in Raleigh |
| Wake | At the Triangle Quarry |
| Wake | At the Nello Teer Crabtree Creek Quarry |
| Warren | At the pegmatite on the Fowler farm |
| Warren | On the J.B. Williams property, Connell property, Lathrop Property, and Maple Branch in Inez area |
| Wilkes | Honey Creek heawaters in Wilbar area |
Additional areas you can find amethyst
Some of the places we shared above cover wide areas, so if you want to visit them, here are general locations where Amethysts are usually found. We recommend visiting these locations first during your hunt.
Streams and Creeks
Streams and creeks are the perfect places to find Amethyst. This gemstone is formed in igneous rocks, like granite, and is usually found in geodes that are formed in lava beds. Over time, these geodes can weather out of the rock and end up in nearby streams and creeks.
Also, the running water in these waterways can help to wash away debris and reveal the gemstones hidden within. Natural erosion caused by the water can also expose new pockets of Amethyst that you might not find otherwise.
Quarries
We also recommend adding quarries to your list of places to search for Amethyst. Quarries are essentially giant holes in the ground where rocks are extracted. These rocks often contain veins of minerals like Amethyst that can be exposed through the process of mining.
In fact, some quarries are specifically known for producing large quantities of this gemstone, making it a hotspot for rockhounds.
Mines and Mine Dumps
Mines are where Amethyst is typically extracted from the earth. This means that you have a higher chance of finding larger specimens that have not been broken up or weathered down.
In addition, mines often have waste rock piles or mine dumps nearby where they deposit the material that they can't use. These dumps can be a goldmine (or should I say, an Amethyst-mine) for collectors.
Rivers and Riverbanks
Amethysts are often found in sedimentary rocks that can be eroded by water. This means that over time, crystals can become dislodged from the rocks and end up in nearby rivers or streams, making rivers a great place to find them.
But Amethyst does not only stay in rivers. Natural erosion can also create new deposits of this gemstone along the river banks, which adds it to our list of great general locations for Amethyst mining.
Common Amethyst-Hunting Questions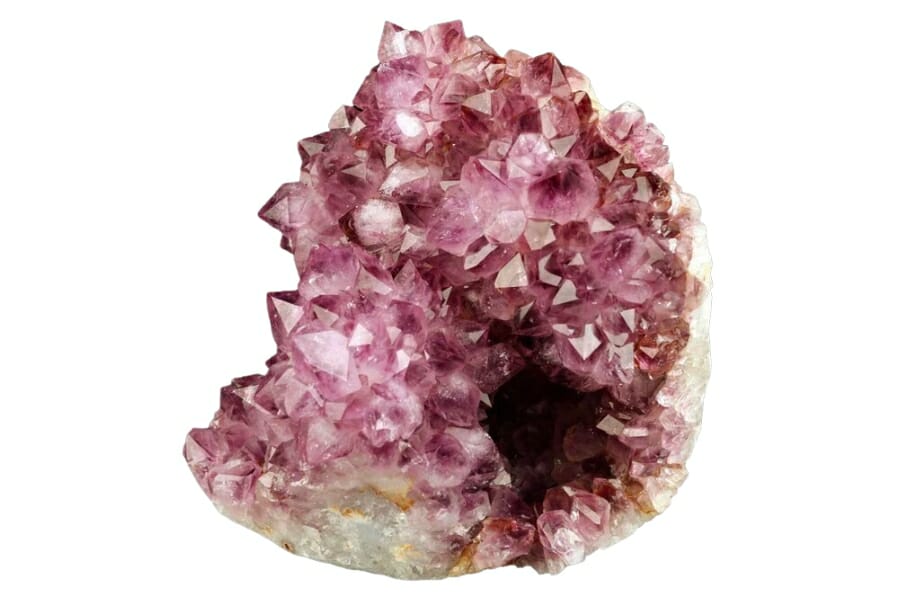 In this section, we will answers some of the most common questions when it comes to finding Amethyst.
Where can you find Amethyst Geodes in North Carolina?
Unfortunately, Amethyst Geodes do not naturally occur in North Carolina. This doesn't mean, though, that you can't get your hands on one while you're here, because there are plenty of rock and gem shops here that have them. We'll share with you some of these stores below.
Is it illegal to collect amethyst in North Carolina?
It's legal to collect Amethyst in North Carolina, provided that you are complying with all the local laws and regulations of our state concerning this activity. Also, make sure that you secure any necessary documents before starting your search.
The Best Places To Buy Amethyst In North Carolina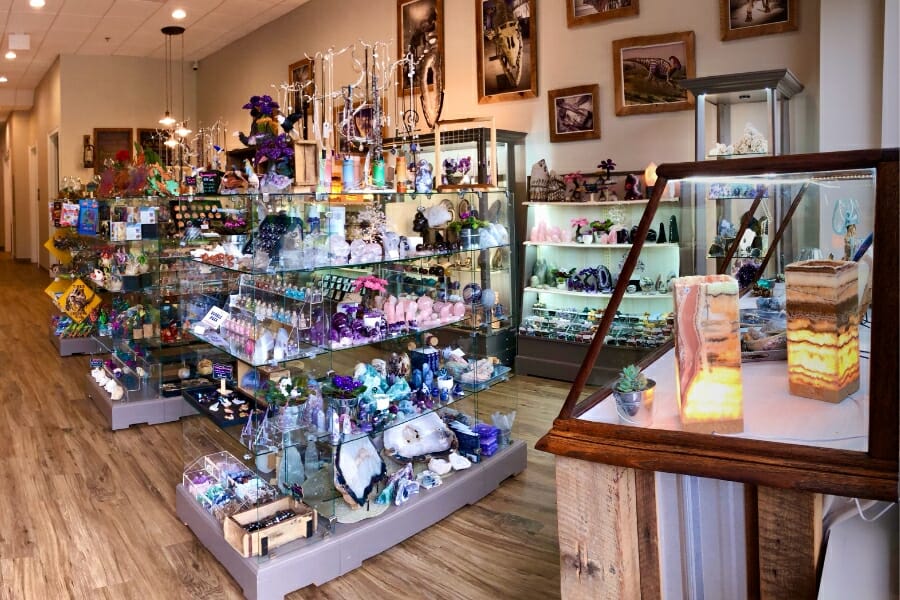 While going through the leg work of finding Amethyst in their natural environment is fun and exciting, it's certainly not for everyone. If you prefer getting your gem the easier way, here are some of the best rock and gem shops where you can snatch Amethyst at a great price:
Treasure Quest Mining – 414 Upchurch St, Apex, NC 27502
Rose Creek Mine Rock and Gift Shop – 115 Terrace Ridge Drive Franklin, NC 28734
Cosmic Cuts – 1109 S Wesleyan Blvd, Rocky Mount, NC 27803
Chimney Rock Gemstone Mine – 397 Main St, Chimney Rock, NC 28720
Points of Light Crystals and Minerals – 391 Merrimon Ave, Asheville, NC 28801
Gem Mountain Gemstone Mine – 13780 Highway 226 South, Spruce Pine, NC 28777
Additional Places To Find Amethyst In Nearby States
Check out the guides we made for the nearby states where you can find amethysts as well:
If you have any recommendations for our list please leave a comment below!