The opal is a hidden gem that can be found in New Mexico, which is known for its beautiful scenery and rich cultural history.
The rough landscape of the Land of Enchantment is where you can find this valuable stone with its rainbow of colors. An opal from New Mexico can be any color or type.
For hundreds of years, people have praised these gems, and stories and folklore about them add to their charm.
Get ready to find the beautiful opal for yourself! This guide can help you find your way. We talk about the best places to look for opals in New Mexico and give tips for both new and experienced gem hunters.
Our guide will give you the information you need to find your own piece of New Mexico's natural beauty. If you like opals and want to go on an exciting adventure, let's go on this bright trip together!
What Is New Mexico Opal Anyway?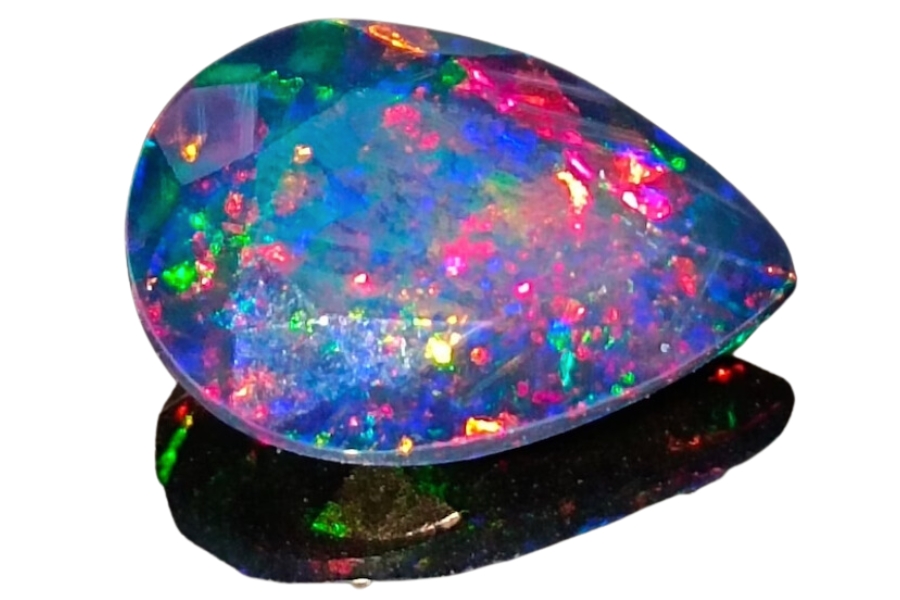 Opals are unique rocks that are unlike any other kind of gemstone. These are composed of silica, the same material that makes up sand, but they also contain water.
Because of this, opals sometimes have a jelly-like appearance, changing color as the stone moves in the light.
This amazing display of color is known as "play-of-color," resulting from the silica and water within the opal being grouped in small, well-organized patterns. Similar to how a prism does its job, these patterns spread light into all the rainbow colors!
Opals are generally found in areas that have seen significant geothermal activity in the past, such as those near volcanoes. The value of an opal might vary depending on where it was discovered. Opals can be found anywhere in the world.
To help you further with your search, this guide will teach you how to find and identify opals more quickly. 
How We Found The Best Opal Locations in New Mexico
When it comes to choosing the best options for finding New Mexico opal there are plenty of things we consider. Many of the best locations are closely guarded secrets which can make it really difficult for more casual geode hunters to find success. The key factors in our recommendations are:
The deep experience and understanding of our team about the area
Recommendations from local groups and clubs
How easy it is to get the a particular location
Safety and potential hazards when collecting
Weighing private and public locations
The ability for both experienced and novice geode enthusiasts to find great samples
With these factors in mind we've been able to put together a fantastic list that just about anyone can use!

The Best Places To Find Opal in New Mexico
Let's talk about the best places in the state to find opal. There are abundant places to find gems in New Mexico, but only a few are good for opal. A lot of people don't know about these lovely spots!
Always Confirm Access and Collection Rules!
Before heading out to any of the locations on our list you need to confirm access requirements and collection rules for both public and private locations.
These requirements are subject to change without notice and may differ from what we state below.
Always get updated information directly from the source ahead of time to ensure responsible rockhounding.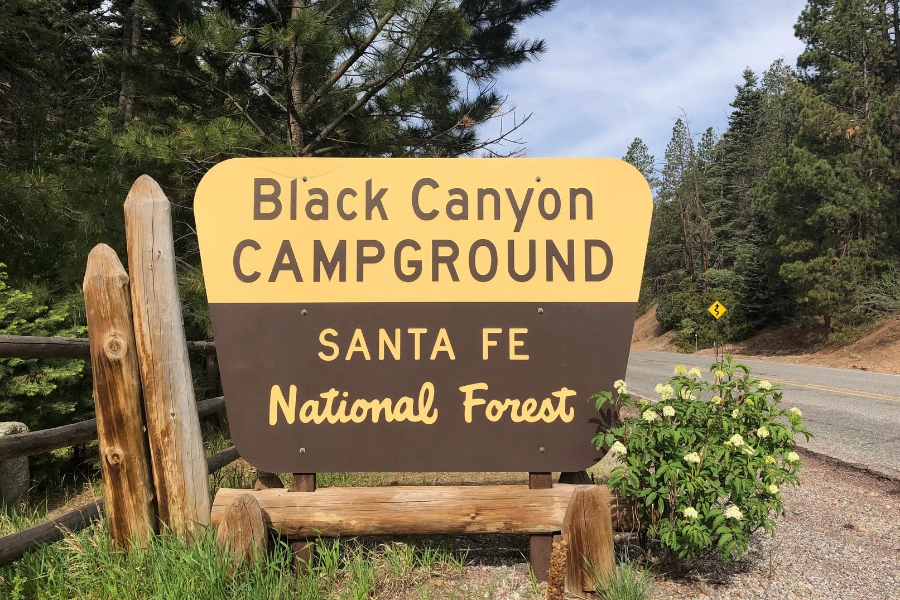 If you're looking for opals, Black Canyon is a mysterious spot on a treasure map. Gem hunters love it because of its rough, desert environment. The weather conditions here have helped opals form for millions of years.
All over this area, volcanoes exploded a long time ago, and the lava that came out of them had a lot of cracks and holes in it. The holes were filled with water that carried silica. After a very long time, this mixture turned into opals.
Black Canyon is a popular place to look for opals because it's less busy than other well-known gem sites and has much history from the old volcanoes. Fewer people are looking around, so you have a better chance of finding opals.
When you do find an opal, it's super satisfying because you know the earth made it just right in this unique place. So if you're up for a little challenge and a lot of fun, Black Canyon could be your ticket to discovering your opal treasure!
Before you bring anything back from New Mexico, make sure you know the most recent rules on collecting.
Where we found opal at Black Canyon
There are a lot of rocks and bushes in the canyon, which you can explore to find opals.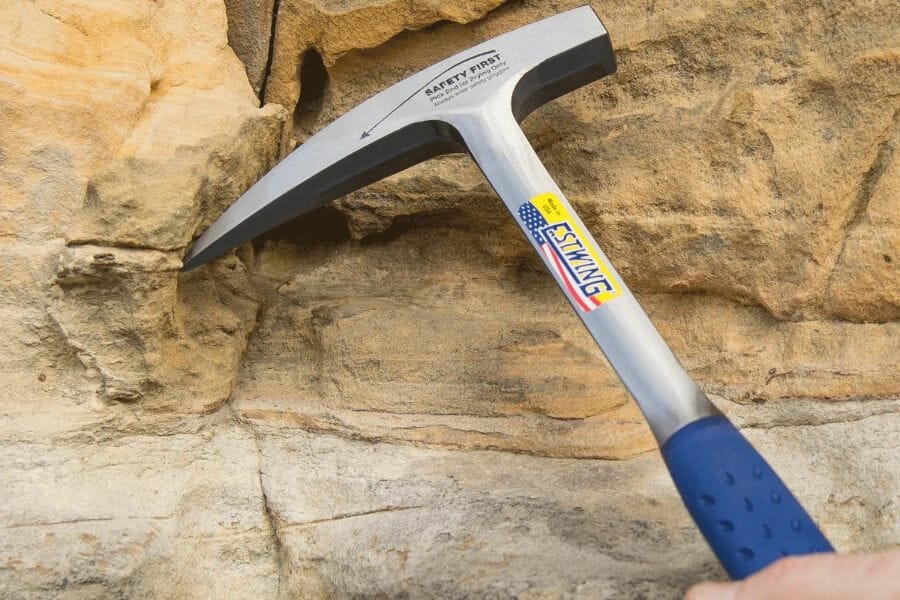 The tools every geode hunter will need
When you're out looking for geodes having the right tools for the job is very important. You don't need a lot for most trips but there are a handful that are critical and will make your life a lot easier.
We get asked a lot about the equipment we use. Over the years we've found a handful of tools that we recommend to both new and experienced geode hunters which we outline in great detail in our complete rockhounding tools and kit guide. These are quality options that also happen to be relatively inexpensive.
Below are the basic tools that make your life so much easier and save you a ton of time. Check out the full guide to see everything we recommend bringing. One quick note, as an Amazon Associate I earn from qualifying purchases but we try very hard to only recommend gear we would use ourselves and often recommend brands you can't find on Amazon.
At a minimum you should have:
1 - Sturdy rock hammer: The Estwing Rock Pick is our standard
2 - Rugged chisels: Try Kendo' 3-piece Chisel Set
3 - Compact shovel: The Koleiya 28-inch shovel works well
4 - Rock screen pan: The Wazakura Soil Sieve Set fits the bill
5 - Eye protection: DeWalt Safety Glasses are cheap and comfortable
6 - Head protection: Malta's Safety Helmet has been our go-to
7 - Jewelers lens with at least 20x magnification: Jarlink's Jewelers Loop is perfect
The geode-finding books that we use most
There are also a few books that have been extremely helpful in the search for gems. These books have great recommendations and tips:
National Audubon Society Field Guide to Rocks and Minerals: North America 
Southwest Treasure Hunter's Gem & Mineral Guide 
Earth Treasures: The Southwestern Quadrant 
We provide links to find these tools on Amazon but some can also be found at your local hardware stores. For more recommendations check out the link to our full tool guide above.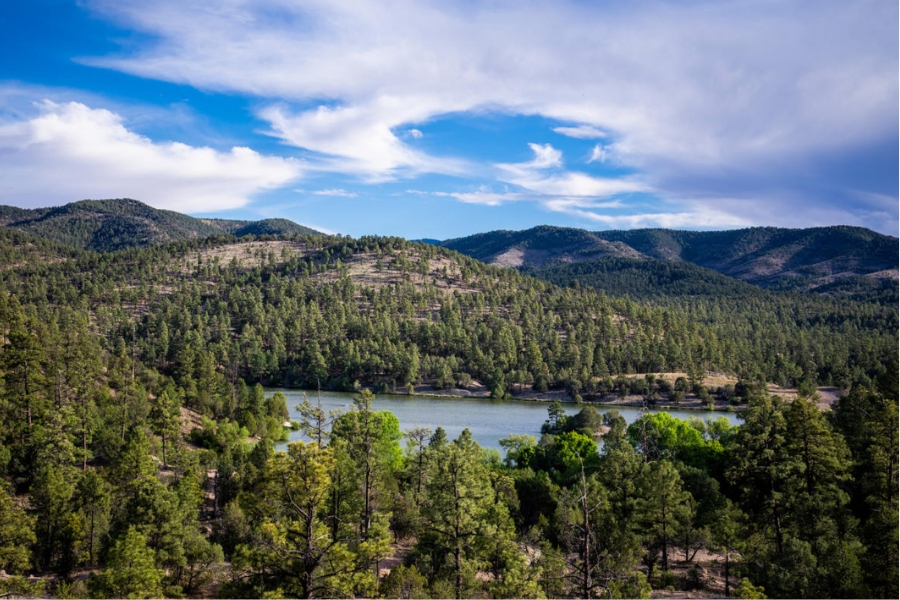 Gila National Forest i is a huge, wild place that nature lovers and rockhounds can use as a big playground. Over 2.7 million acres of woods, hot springs, and even old cliff dwellings can be found there.
But Gila is known for its secret gems, like the beautiful opal, which are great for people who want something sparkly. The mountains' heat and pressure, along with the forest's many mineral deposits, make it a great place to look for these valuable stones.
It's a great place to look for opals because it's both big and not as popular with tourists as other gem sites. Enjoy the beautiful scenery as you hike through the wilderness.
Gila National Forest could be a great place for your next outdoor treasure hunt if you're up for an adventure and maybe want to find something shiny to take home!
Where we found opal at Gila National Forest
In the forest, the Round Mountain Rockhound Area and the Black Hills Rockhound Area are designated areas for rockhounding. There are a lot of silica-rich volcanic rocks in the Gila area, which is good for making opals.
You might find opals in volcanic rock. If you're lucky, you might also discover opals in the forest's secret cracks and crevices.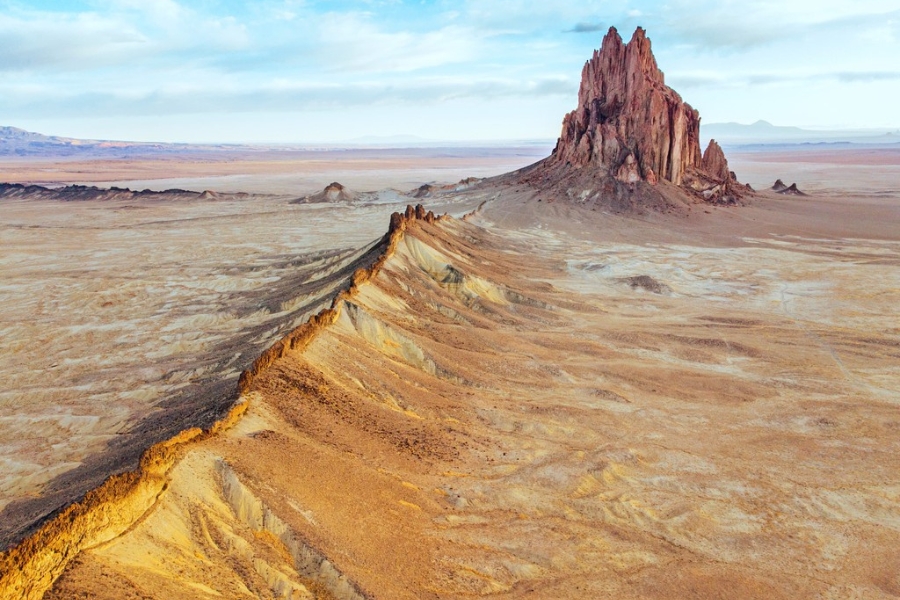 The Chuska Mountains are a beautiful range in the Navajo Nation. Their highest points are close to 10,000 feet. This broken-up hill is about 50 miles long and 10 miles wide.
The San Juan Basin surrounds it on the east and has high points like Roof Butte. There are thick forests of pine, spruce, and fir in these mountains. The higher rainfall and winter snowfall feed the trees and help the region's water supplies in a big way.
The area is historically important because trees from the Chuskas were used to build the pueblos in Chaco Culture National Historical Park.
Where we found opal at Chuska Mountain
You can find opals near the mountain, with rocky terrains and past volcanic activity.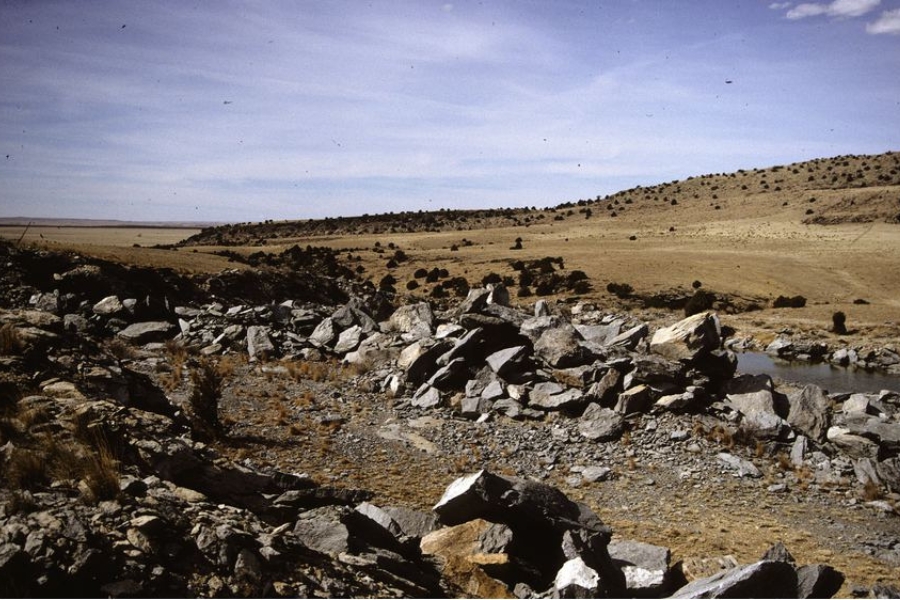 Point of Rocks is an amazing rock creation that has caught the attention of gem hunters and geologists. This one-of-a-kind place is famous for its opal mines, which make it a top choice for people looking for this beautiful and valuable stone.
It's located in the southern part of the state, in the Mule Mountains, known for their opal-rich volcanic rocks. A fascinating process happens when silica-rich water seeps into cracks in volcanic rock and forms opals.
Point of Rocks is easy to get to and has a geological history full of opals, which makes it a great place for gemstone hunters and enthusiasts to discover. This mineral-rich area of New Mexico is even more appealing because of the stunning natural scenery.
Where we found opal at Point of Rocks
Opal can be found at Point of Rocks, primarily within the volcanic rock formations in the area. The opal deposits are typically located within cavities, fractures, or veins in these rocks.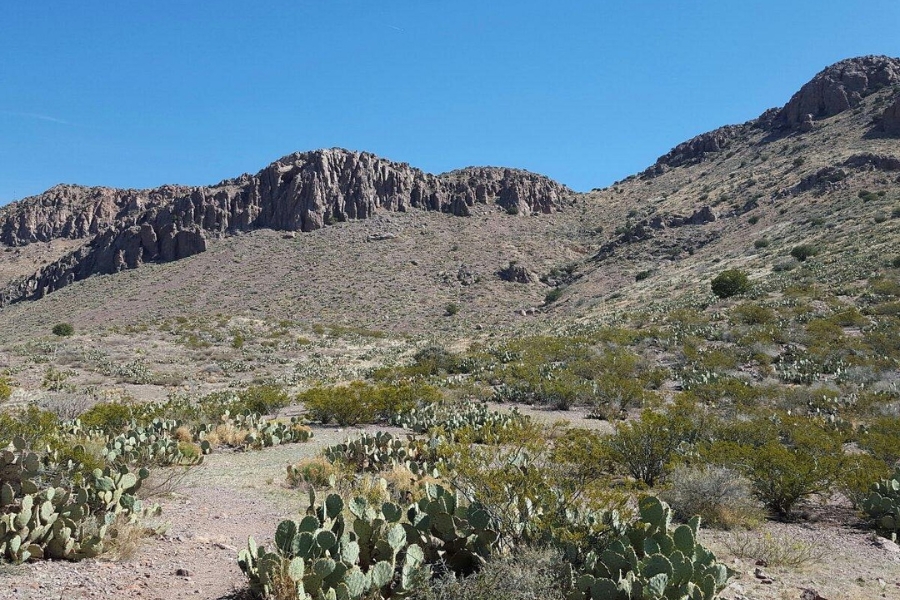 Rockhound State Park in southwestern New Mexico is a great place for people who love gemstones and are known for being great for opal digging. The varied landscape of this one-of-a-kind park's 1,100 acres makes it a great place to look for these valuable stones.
Because the rocks in Rockhound State Park are good for forming opals, it's a great place to go rockhounding. It's open to new and expert rock hunters, and there are learning materials to help you identify and enjoy the gemstones you find there.
Rockhound State Park is a great place for rock and mineral lovers because it's easy to get to, has beautiful desert scenery, and you might find opals there. This park is fun and educational for anyone interested in gemstones and geology, whether you're looking for common opals or the highly sought-after fire opals.
Where we found opal at Rockhound State Park
There are beautiful volcanic rock formations, arroyos, and dry washes in the park's desert scenery. You can look for opals in the park's marked collecting areas or using simple tools like rock hammers and shovels.
Other Great Places To Find New Mexico Opal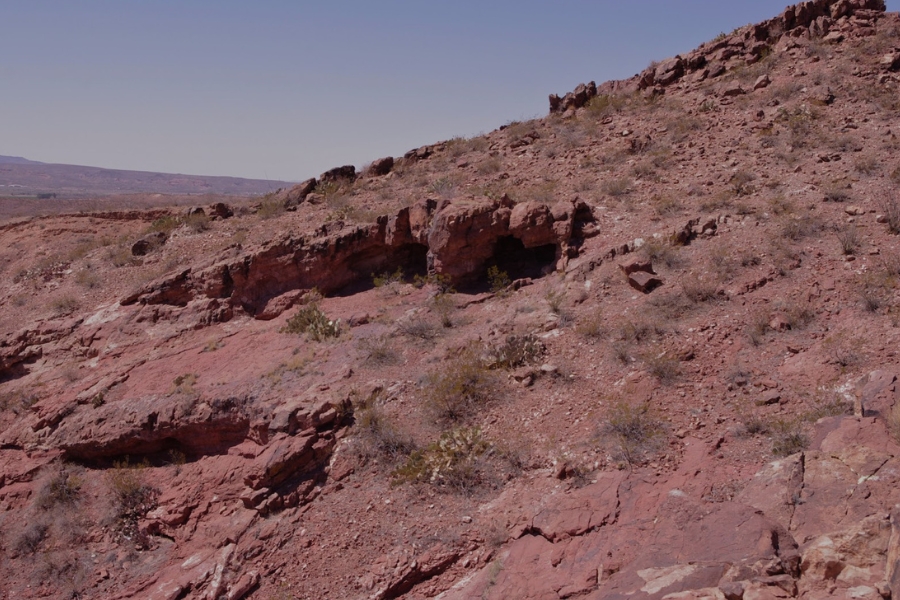 We'll talk about the other places on our list next. They are listed below by county.
Our recommendations by county
| | |
| --- | --- |
| County | Location |
| Bernalillo | Isleta Indian Reservoir |
| Catron | Nugget Gulch |
| Dona Ana | Palm Park |
| Grant | Cross Mountain Road |
| Grant | Fort Bayard area surfaces |
| Hidalgo | Hatchet Mountains |
| Hidalgo | Peloncillo Hills |
| Otero | Wind Mountain |
| Otero | Cornudas Mountain |
| Sandoval | Battleship Rock |
| Sandoval | Upper Percha Creek |
| Socorro | Socorro Hot Springs |
Common Opal-Hunting Questions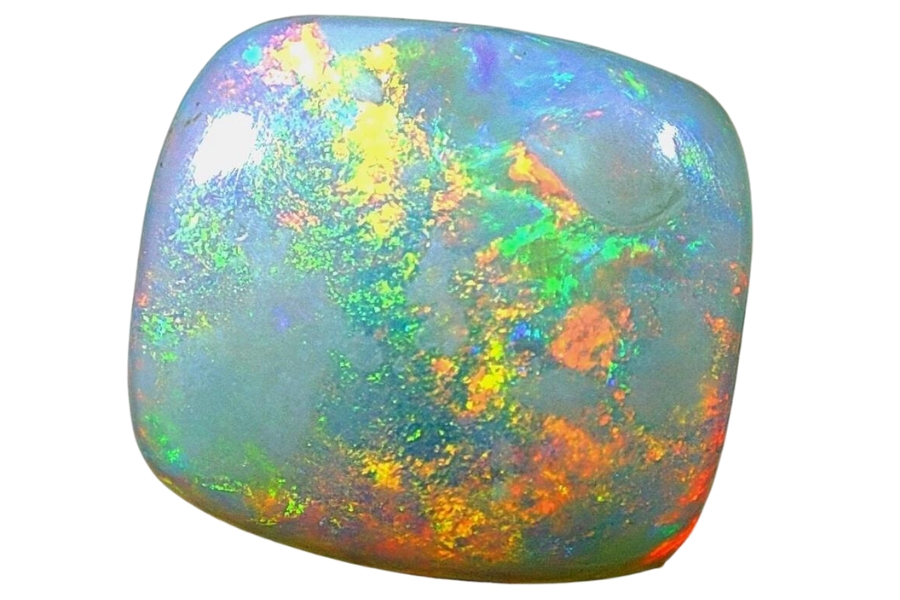 When people want to know where to find opal in New Mexico, they often ask the following questions:
Is it illegal to collect opal in New Mexico?
Collecting opals in New Mexico is generally legal, but there are important regulations and considerations to remember.
On public lands, like those run by the Bureau of Land Management (BLM) or state parks, you can usually collect opals for personal, non-business use. You may have to get a free or cheap pass, though, and there are usually limits on how much you can collect.
You need permission from the owners to collect opals on private property. It's against the law to enter private land without permission.
Even though collecting opals is legal in many parts of New Mexico, it's important to find out the exact rules and laws for the place you want to visit.
Different types of land and management agencies may have different rules and laws, so it's best to call or visit the websites of the relevant officials to get the most up-to-date information before going on a collecting trip.
The Best Places To Buy Opal In New Mexico
Some people don't like searching for opal outside because they must work hard and get dirty. This list is for you if you don't want to do that.
Here are some of our favorite places in the area to look for and buy opal: