Obsidian is highly valued for its unique qualities and stunning looks. In Utah, it can be hard to find these things if you don't know where to look. This naturally occurring volcanic glass is hard to find because it's hidden in the state's mountains.
Because of Utah's rough terrain and immense wilderness, obsidians are challenging to locate. Don't worry, though! We have many options for you to choose from to make sure your obsidian-hunting trip in the state is a huge success.
From the rough hills of the Black Rock Desert to the beautiful valleys of the Tushar Mountains, Utah contains obsidian deposits everywhere.
You won't have trouble navigating the maze of old lava flows and hiking trails with the help of our resources. Get ready for an exciting journey with rewards as great as the trip!
What is Utah Obsidian?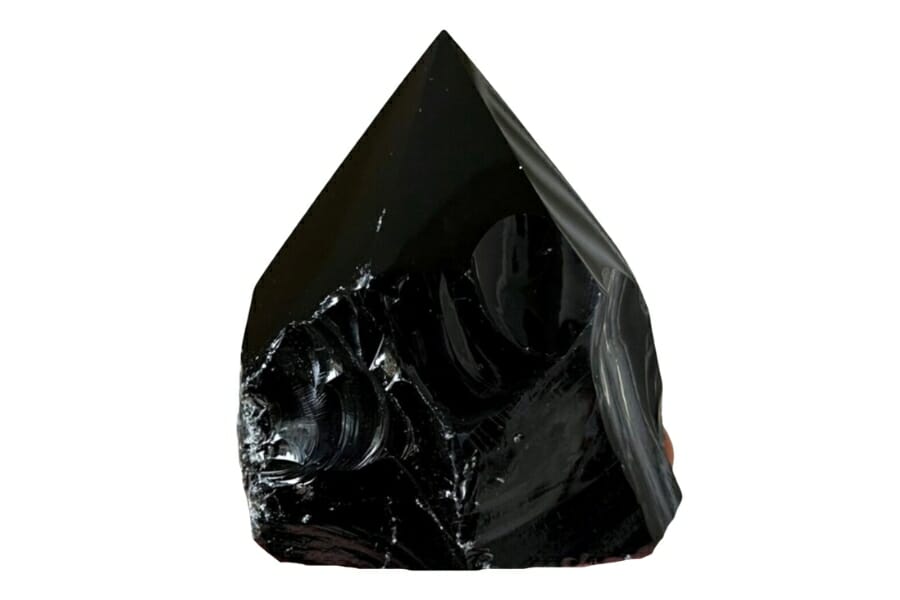 Obsidian is natural glass made when lava cools too quickly for crystals to grow. It's made when hot, sticky lava shoots out of a volcano and quickly cools when it hits air or water during a volcanic eruption.
Obsidian is different from other types of volcanic rocks, like basalt or granite, because it doesn't have crystals.
Because of how it forms, it can only be found in places where there have been volcanoes in the past. It's known for having sharp edges, which helped people in the past make tools, weapons, and things to decorate with.
Obsidian is still very popular with collectors, artists, and jewelry makers because of its beauty.
As you travel and find these exciting rocks, you'll want to know how much they cost and what obsidians are worth.
Finding snowflake obsidian in Utah
Utah is known for its many kinds of obsidian, and snowflake obsidian is one of them. The history of volcanoes in the state has led to the formation of different kinds of obsidian, including the beautiful snowflake type.
After you've visited all the fantastic places in our state, you can look at our comprehensive guide on where to get obsidian, including outstanding locations in other states.
How We Know About Great Locations For Obsidian in Utah
Finding great places for obsidian hunting is no easy task. Many of the best places are closely guarded secrets that you won't know about unless you have a friend that has been there. Fortunately, you do know someone!
The key factors in our recommendations are:
The deep experience and understanding of our team about the area
Recommendations from local groups and clubs
How easy it is to get the a particular location
Safety and potential hazards when collecting
Weighing private and public locations
The ability for both experienced and novice agate enthusiasts to find great samples
With these factors in mind we've been able to put together a fantastic list that just about anyone can use!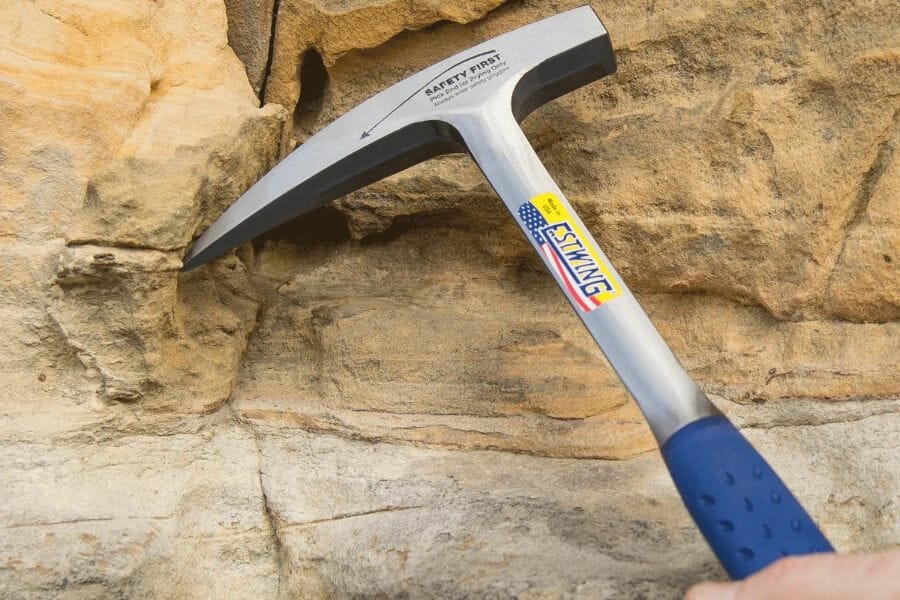 The tools every obsidian hunter will need
When you're out looking for obsidian having the right tools for the job is really going to make or break your success. You don't need a lot for most trips but there are a handful that are critical and will make your life a lot easier.
We get asked a lot about the equipment we use. Over the years we've found a handful of tools that we recommend to both new and experienced obsidian hunters which we outline in great detail in our complete rockhounding tools and kit guide. These are quality options that also happen to be relatively inexpensive.
Below are the basic tools that make your life so much easier and save you a ton of time. Check out the full guide to see everything we recommend bringing. One quick note, as an Amazon Associate I earn from qualifying purchases but we try very hard to only recommend gear we would use ourselves and often recommend brands you can't find on Amazon.
At a minimum you should have:
1 - Sturdy rock hammer: The Estwing Rock Pick is our standard
2 - Rugged chisels: Try Kendo' 3-piece Chisel Set
3 - Compact shovel: The Koleiya 28-inch shovel works well
4 - Rock screen pan: The Wazakura Soil Sieve Set fits the bill
5 - Eye protection: DeWalt Safety Glasses are cheap and comfortable
6 - Head protection: Malta's Safety Helmet has been our go-to
7 - Jewelers lens with at least 20x magnification: Jarlink's Jewelers Loop is perfect
The obsidian-finding books that we use most
There are also a few books that have been extremely helpful in the search for gems. These books have great recommendations and tips:
National Audubon Society Field Guide to Rocks and Minerals: North America 
Northwest Treasure Hunter's Gem & Mineral Guide 
Earth Treasures: The Northwestern Quadrant 
We provide links to find these tools on Amazon but some can also be found at your local hardware stores. For more recommendations check out the link to our full tool guide above.
The Best Spots To Find Obsidian in Utah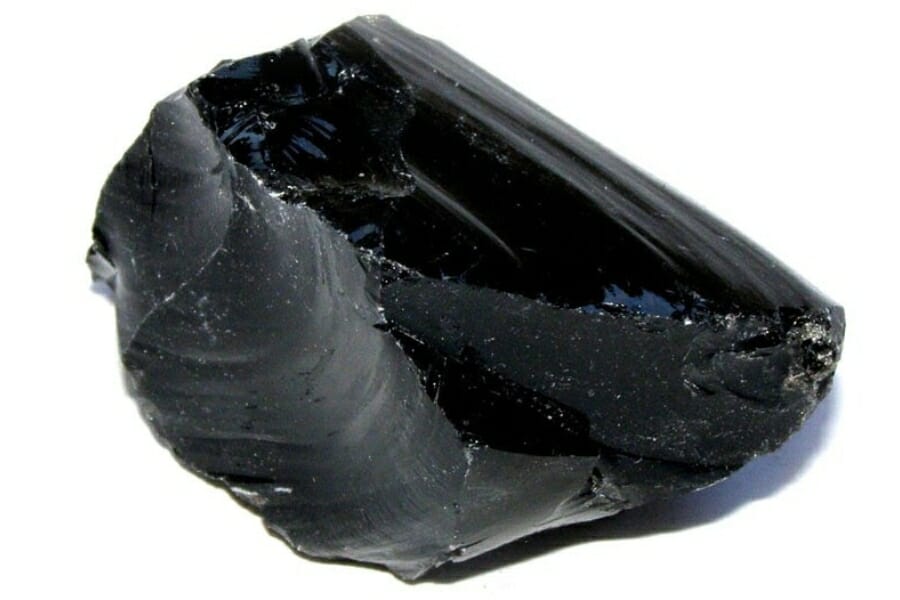 Finding obsidian will attract those who appreciate looking for rocks. However, it can be challenging to find these priceless stones. Those who are unfamiliar with the area run the risk of becoming lost in the rocky areas where obsidian can be found.
Only a few of the fascinating spots where you can find gems in Utah are good for discovering obsidians, even though there are many more beautiful places to visit.
Always Confirm Access and Collection Rules!
Before heading out to any of the locations on our list you need to confirm access requirements and collection rules for both public and private locations.
These requirements are subject to change without notice and may differ from what we state below.
Always get updated information directly from the source ahead of time to ensure responsible rockhounding.
Black Rock Desert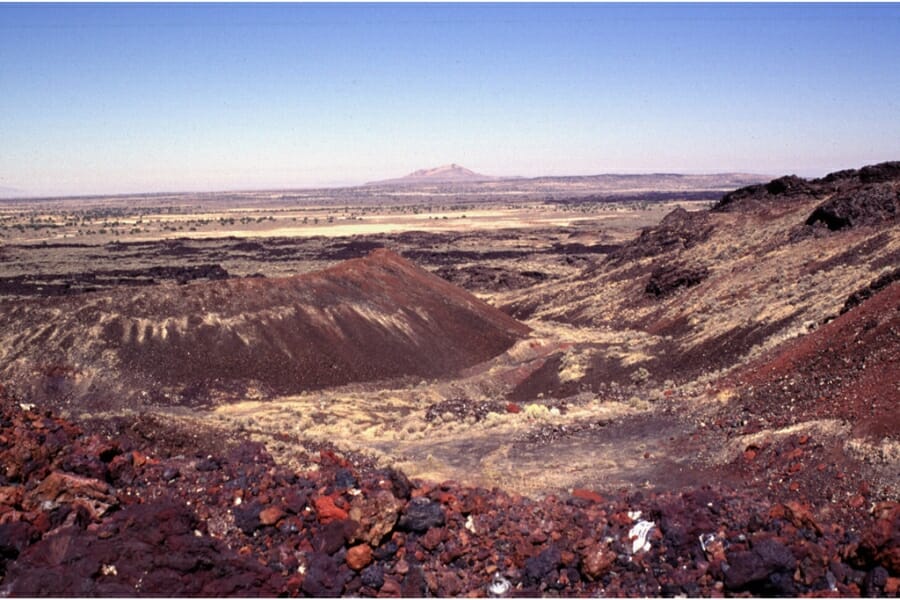 The Black Rock Desert is renowned for its rich volcanic history, which has gifted the state with abundant obsidian deposits.
Because of its size and the area's isolation, the Black Rock Desert attracts obsidian hunters in particular. This remote location means less competition and a higher chance of obtaining obsidian specimens.
Your obsidian hunting quest will also have a scenic backdrop thanks to its untouched landscapes and scattered rock formations.
Before bringing your obsidians home, be sure you're familiar with the most recent regulations for collecting in Utah.
Where we found obsidian at Black Rock Desert
In the Black Rock Desert of Utah, there are several areas where you can find obsidian. Here are some specific locations to explore in your obsidian-hunting quest:
Crystal Peak
Needle Mountain
Notch Peak
Obsidian Dome
Dugway Pass is an excellent place for people who love obsidian because there are so many chances to find this beautiful volcanic glass there. With its dramatic rock formations and wide-open desert views, this beautiful pass is the key to finding obsidians of different colors and textures.
The geological history of Dugway Pass makes it a perfect place to look for obsidian. The pass is on the edge of the Great Salt Lake Desert and is surrounded by fields formed by volcanoes long ago.
Where we found obsidian at Dugway Pass
The Swasey Peak within Dugway Pass is known for its obsidian deposits. As you ascend the slopes, keep a keen eye out for outcrops and exposed areas where obsidian might be hiding.
The pass is crisscrossed with dry washes and canyons, which can be good locations for finding obsidian.
Exploring the ridge lines and plateaus that characterize Dugway Pass may also lead you to hidden obsidian treasures. These elevated areas often have rocky outcrops and exposed layers that could contain obsidian.
Fumarole Butte is a great place to look for obsidian because it has a unique mix of geological wonders and beautiful scenery. This majestic butte stands tall in the middle of a desert and is a treasure trove of obsidian.
This formation was made by fiery eruptions and molten lava long ago. They left behind fascinating obsidian deposits. The wide range of colors, from jet black to green and red glints, will mesmerize everywhere you look.
Where we found obsidian at the Fumarole Butte
As you venture through the rugged terrain and explore the nooks and crannies of Fumarole Butte, keep your eyes peeled for the distinctive glassy rocks that betray the presence of obsidian.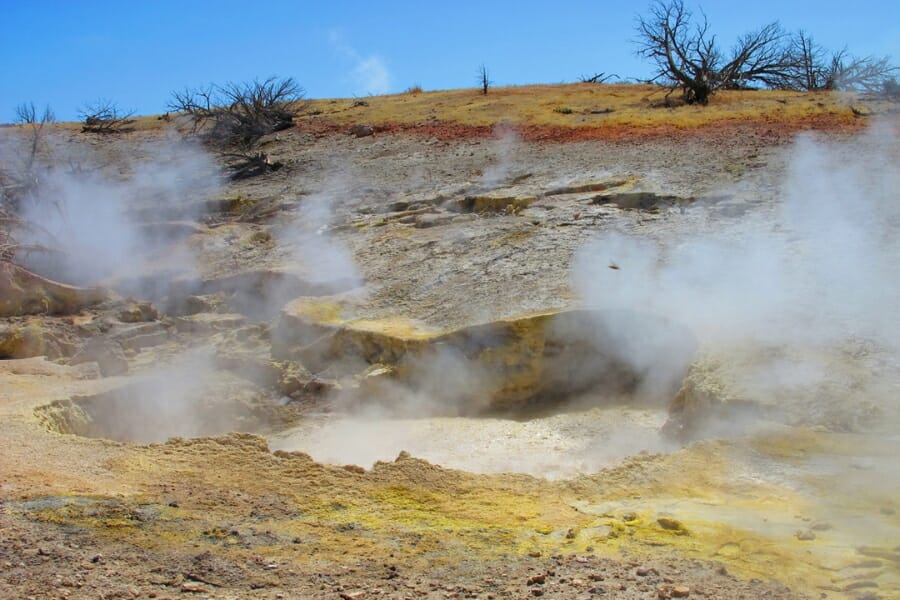 Geothermal activity and many obsidian deposits make Roosevelt Hot Springs a unique mix of natural wonders. As you soak in the warm, mineral-rich water, take a moment to enjoy the beauty of your surroundings and let the peace of the springs inspire you on your quest to find obsidians.
The area is known for its volcanic history, which has led to the formation of obsidian in different colors and textures.
Where we found obsidian at the Roosevelt Hot Springs
Keep an eye out for rocky outcroppings or exposed areas near you that might have obsidian hiding. Hot springs and volcanic activity work together to create the perfect obsidian place.
White Mountain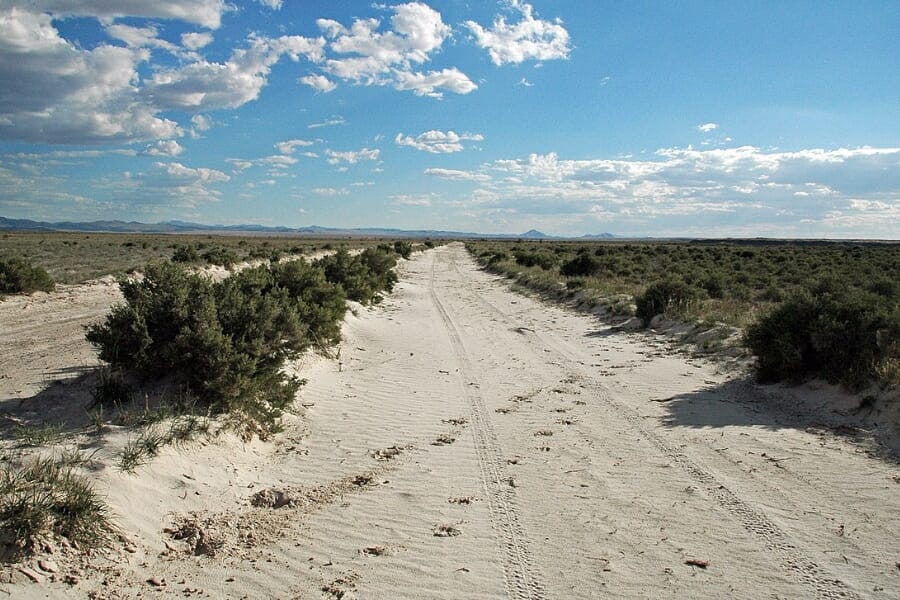 White Mountain is a hidden gem in Utah's beautiful landscape. With its snow-covered peaks and wide valleys, this majestic mountain range is the key to finding beautiful obsidian in a wide range of colors and textures.
From shiny black to rainbow-colored iridescence, the obsidians of White Mountain have a wide range of colors that will amaze you.
Where we found obsidian at White Mountain
When you explore the mountain's slopes and trails, watch out for exposed rock formations and places where obsidian might be hiding.
Other Great Places To Find Obsidian Beds in Utah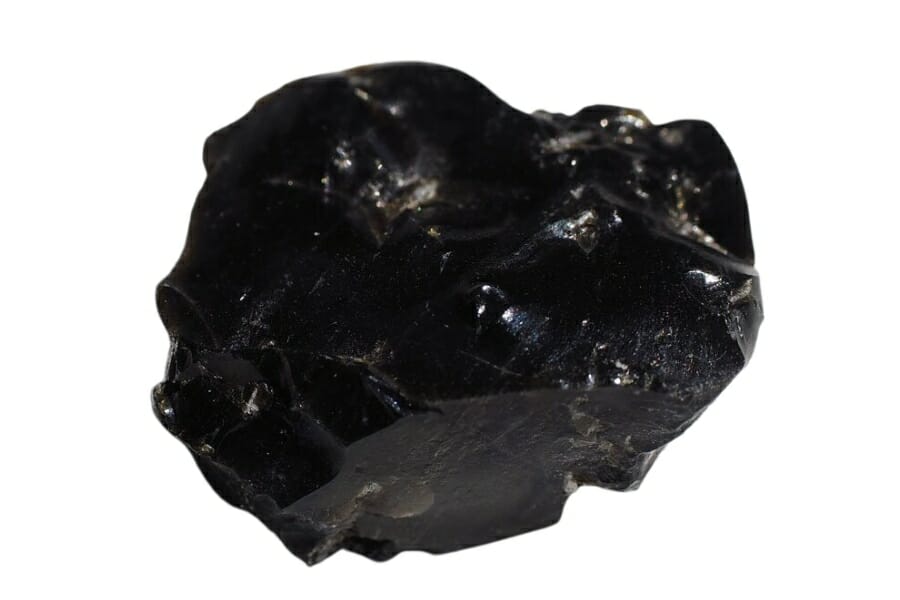 We'll provide additional locations in Utah where you can find obsidians besides our recommended places. We listed them by country to make things simpler.
Our recommendations by county
| | |
| --- | --- |
| County | Location |
| Box Elder | Promontory Point |
| Millard | Black Spring |
Additional areas you can find obsidian
Because Utah is so big, we want to ensure your search goes well. It's essential to look in places where obsidian is often found and pay close attention.
Fresh rock exposures
Collectors are always on the lookout for fresh rock exposures. These bare rock surfaces, often found in newly formed or recently disturbed areas, are a great place to find this beautiful volcanic glass.
The geological history of an area can be seen in places where fresh rock is exposed. These newly exposed surfaces show off obsidian formations that have never been touched, giving collectors access to a wide range of specimens
Rivers and riverbanks
Rivers can wear away land and move things around over time. As rivers flow downstream, they can move obsidian rocks from where they came from and carry them downstream. Because of this natural process, obsidian builds up along riverbanks and in riverbeds, making these places for collectors to look.
Streams and creeks
Over time, streams and creeks can wear away and move things, including obsidian. As water flows over rocky ground, it moves small obsidian rocks and carries them downstream. Because of this, obsidian builds up along streambeds and the areas around them, making them great places for collectors to look.
Streams and creeks wear away layers of dirt, revealing obsidian formations that were hidden before. So, collectors can look at these newly exposed rock surfaces, which makes it more likely that they will find well-preserved obsidian.
Common Obsidian-Hunting Questions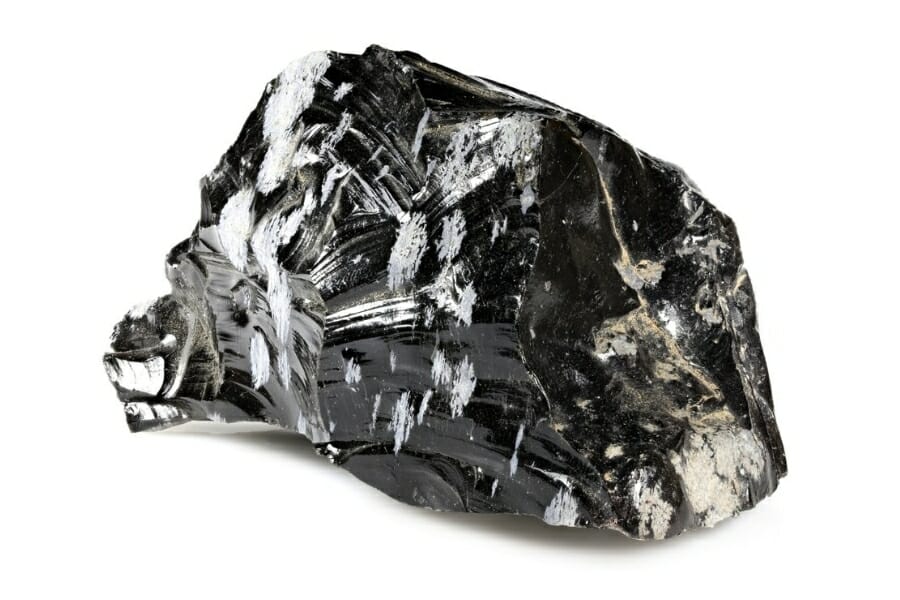 It's essential to answer the often-asked questions about obsidian in Utah.
Is it illegal to collect obsidian in Utah?
Obsidian collecting is generally legal in Utah, but some essential things must be remembered. Before you go rock collecting, you need to know the rules and get any permits or permissions you need.
Black rock obsidian vs. Snowflake obsidian
The main difference between snowflake obsidian and black obsidian is how they look and if they have patterns.
Black obsidian is predominantly black. It has a glossy, glass-like texture and a smooth surface. Black obsidian is formed when lava cools rapidly, preventing the growth of mineral crystals within the volcanic glass.
On the other hand, snowflake obsidian is characterized by white or gray "snowflake" patterns. These patterns resemble dendritic formations and are caused by the presence of mineral crystals, typically feldspar, within the obsidian.
While black obsidian is more uniform in color, snowflake obsidian showcases the beauty of nature's artistry with its intricate and delicate patterns. Both types of obsidian possess similar properties, but the patterns set them apart visually.
The Best Places To Buy Obsidian In Utah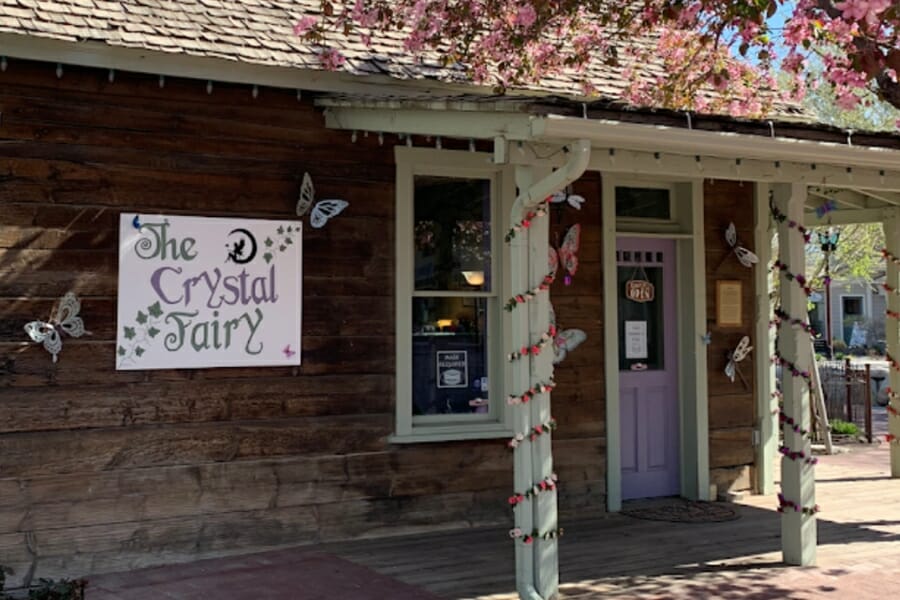 Not everyone wants to spend all day outside looking for obsidian. Sometimes, you only need one piece to display or add to your collection. Here is a list of where you can buy obsidian crystals in Utah.
Additional Places To Find Obsidian In Nearby States
If you've already tried all of our recommendations above or are planning a trip out of the state you should check out our guides for neighboring states:
If you have any recommendations we haven't covered please leave them in the comments below!
If you have any recommendations for our list please leave a comment below!