Florida is a treasure trove of adventure and exploration, and gem mining is one of the best ways to enjoy the outdoors while also finding beautiful gems!
Whether you're looking to find some gems to make jewelry or just want to experience the thrill of the hunt, there are plenty of great spots for this activity here. From the beaches to the rivers and creeks, you'll have plenty of options to choose from. Here are some of the best places to go gem mining so you can start your treasure hunt.
The best places to mine gems here are in the mines, state parks, quarries, rivers, and beaches. Included in our favorite places are Fort Drum Crystal Mine, Skinner Mine, Hillsborough River State Park, The Village Mystic, and Lost Mines of Atlantis, which we've discussed more thoroughly below.
How We Picked The Best Places For Gem Mining in Florida
In order to find the absolute best places in Florida for gem mining, we had to consider a lot of things. It can be really tough to find good information, so it took us a long time to put together a solid list like the one below. The main inputs to our recommendations are as follows:
The extensive local experience and understanding of our team
Input from several gem hunting groups and organizations
The accessibility of the mining locations
Safety and potential hazards when collecting
Private and public locations
A desire to include locations for both experienced gem hunters and those who are just starting out
Overall, we've been able to put together a great list that anyone can use to locate a lot of beautiful gems.

The Gemstones Found In Florida You Can Mine
Our state is endowed with unique gemstones and even more unique locations where these can be found. Read on as we share with you the best places to find these gems while having a blast exploring the beauty of our state. Aside from Florida, we also prepared other guides to help you find gem mines near you, no matter what state you are planning to visit. Luck wouldn't be enough. Having the right knowledge— and an ounce or two of fun and excitement— is what you need for a successful gem hunt!
Rare gemstones found in Florida
Agate
Calcite
Moonstone
Pearl
More common gemstones found here
Amethyst
Anhydrite
Aragonite
Carnelian
Chalcedony
Citrine
Dolomite
Gypsum
Kyanite
Pyrite
Quartz
Rutile
Staurolite
Zircon
Our Favorite Places For Gem Mining In Florida
We carefully selected our favorite places to go gem mining, bearing in mind that we've got gem miners of all ages here. So for adults or those who are in more advanced stages of their hobby, these places will give you the authentic gem mining experience you are yearning for. And for kids, these locations will guarantee a great first time searching for gems.
Always Confirm Access and Collection Rules!
Before heading out to any of the locations on our list you need to confirm access requirements and collection rules for both public and private locations.
These requirements are subject to change without notice and may differ from what we state below.
Always get updated information directly from the source ahead of time to ensure responsible rockhounding.
Fort Drum Crystal Mine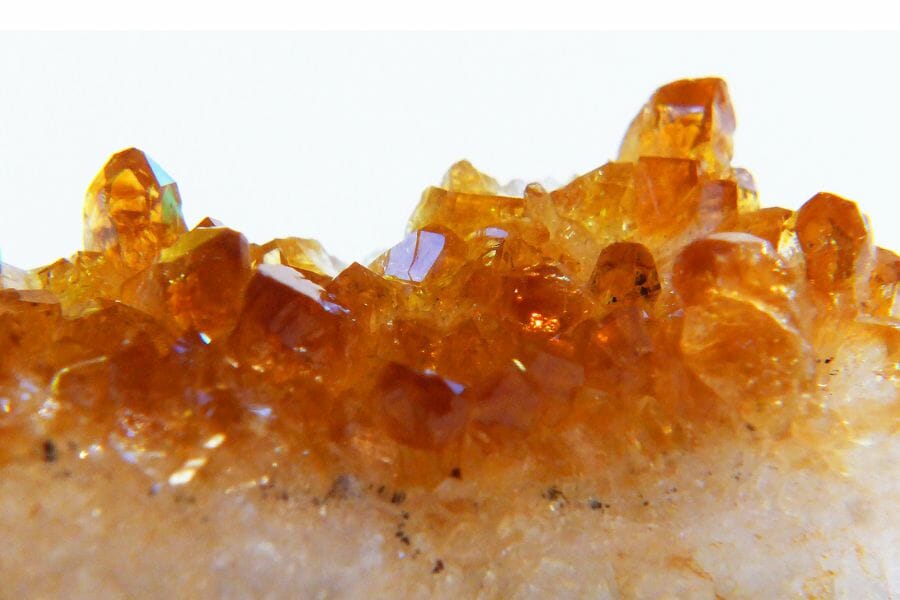 28320 NE 55th Ave, Okeechobee, FL 34972
Fort Drum Crystal Mine, located in Ocala, offers a unique experience for both amateur and experienced gem miners who are searching for different kinds of gems present in our region. The mine was originally discovered in the early 1900s by a local prospector who originally found the deposit while searching for phosphate rock. After discovering gems, he opened a small business to sell his finds to collectors and tourists. Over time, his business grew into what is now known as the Fort Drum Crystal Mine.
The Types of Gems Found In The Fort Drum Crystal Mine
This place is home to different kind of gems, such as the following:
Amethyst
Calcite
Citrine
Quartz
The Best Time To Visit Fort Drum Crystal Mine
If you're planning to visit, the best time would be during the cooler months of late fall when the weather is milder and more conducive to mining. The summer months are very hot and humid, making it uncomfortable to be outdoors for extended periods of time. Additionally, the mine may be closed during summer due to heavy rains that can cause flooding.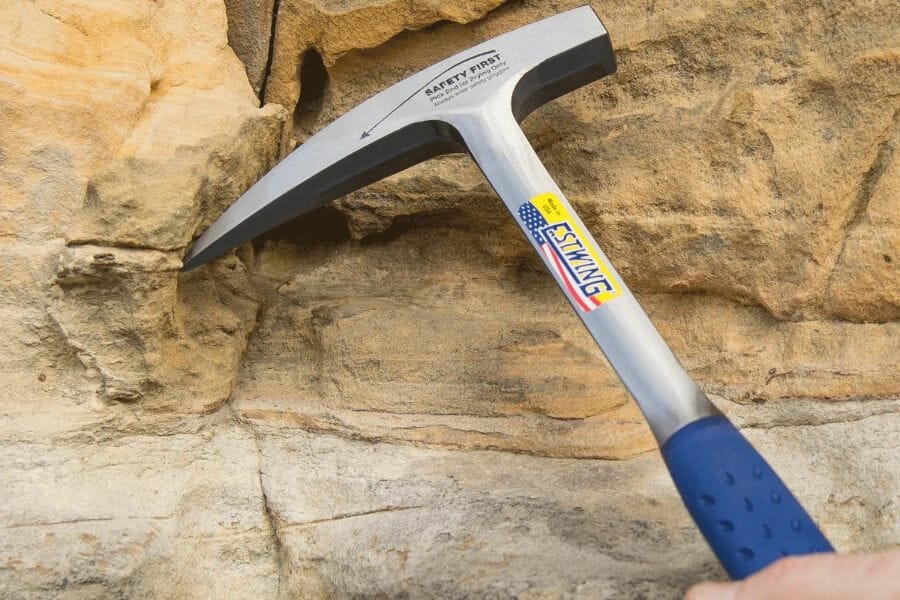 The tools every gem hunter will need
When you're out looking for gems it's very important that you bring the right tools with you. You don't need a lot for most trips but there are a handful that are critical and will make your life a lot easier.
We get asked a lot about the equipment we use. Over the years we've found a handful of tools that we recommend to both new and experienced gem miners which we outline in great detail in our complete rockhounding tools guide. These are quality options that also happen to be relatively inexpensive.
Below are the basic tools that make your life so much easier and save you a ton of time. Check out the full guide to see everything we recommend bringing. One quick note, as an Amazon Associate I earn from qualifying purchases but we try very hard to only recommend gear we would use ourselves and often recommend brands you can't find on Amazon.
At a minimum you should have:
1 - Sturdy rock hammer: The Estwing Rock Pick is our standard
2 - Rugged chisels: Try Kendo' 3-piece Chisel Set
3 - Compact shovel: The Koleiya 28-inch shovel works well
4 - Rock screen pan: The Wazakura Soil Sieve Set fits the bill
5 - Eye protection: DeWalt Safety Glasses are cheap and comfortable
6 - Head protection: Malta's Safety Helmet has been our go-to
7 - Jewelers lens with at least 20x magnification: Jarlink's Jewelers Loop is perfect
The gem-finding books that we use most
There are also a few books that have been extremely helpful in the search for gems. These books have great recommendations and tips:
National Audubon Society Field Guide to Rocks and Minerals: North America 
Southeast Treasure Hunter's Gem & Mineral Guide 
Earth Treasures: The Southeastern Quadrant 
We provide links to find these tools on Amazon but some can also be found at your local hardware stores. For more recommendations check out the link to our full tool guide above.
Skinner Mine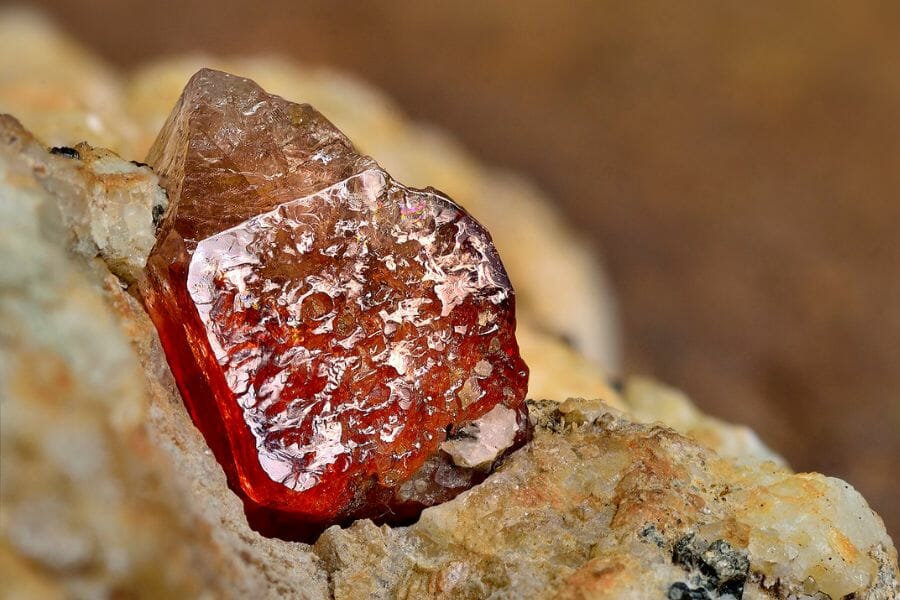 Jacksonville, FL 32207
Skinner Mine consists of a large open-pit mine, an underground mine, and a processing plant. Founded in 1977 by a Florida native who had been prospecting for gems since the 1950s, this mine has grown to become one of the largest gem mining operations in our state. It also offers educational tours and activities if you want to learn about the geology and history of gem mining here. You can check out these other places to find crystals in Florida where you can also mine for gems.
The Types of Gems Found In The Skinner Mine
This place is known for having different kinds of gems, such as the following:
The Best Time To Visit Skinner Mine
Visiting this place will be best done during the fall and spring months. The mine is open from October through April, and the cooler temperatures make it a great time to explore the mine and search for gems.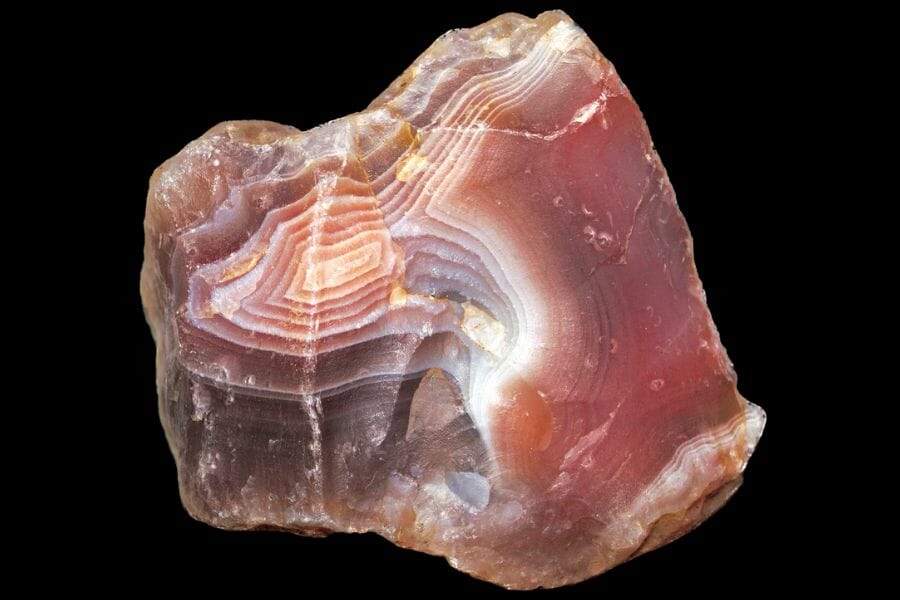 15402 U.S. 301 North Thonotosassa, FL 33592
Located in Tampa, the Hillsborough River State Park is the oldest and one of the largest state parks in our state. Gem mining activities have been a part of the park since it was established in 1938 by the Civilian Conservation Corps. If you visit here, you can purchase a gem mining bag at the park's gift shop, which includes all of the necessary tools to search for gems in the sand.
The Types of Gems Found In The Hillsborough River State Park
This location has plenty of different kinds of gemstones, but most abundant of these is Agate.
The Best Time To Visit Hillsborough River State Park
If you will visit here, the best time would be during the dry season, which runs from October through May. During this time, the water levels in the park are lower, making your visit safer and more comfortable as well.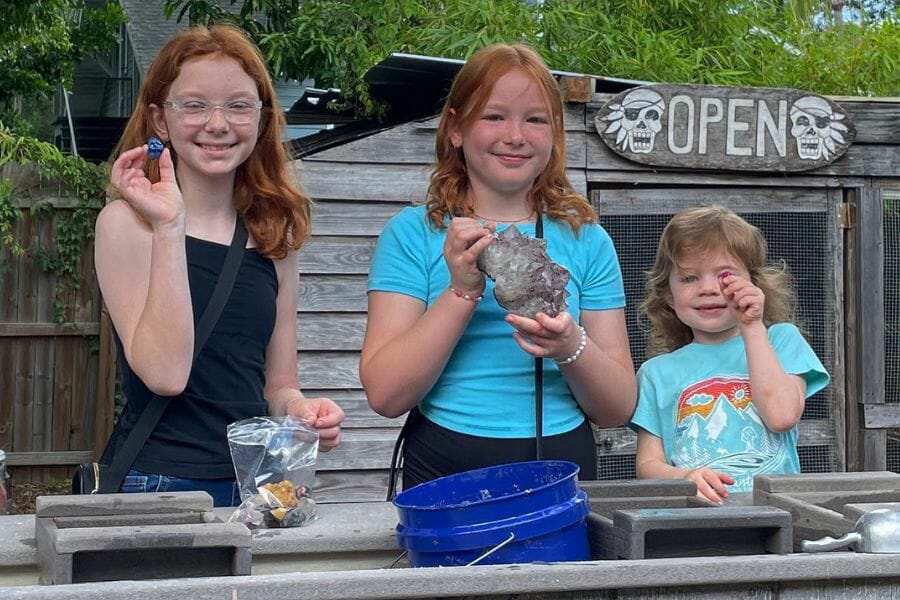 1017 12th Ave W Bradenton, FL 34205
Started by the current owner's father who had a passion for gems and minerals, The Village Mystic in Bradenton is a family-owned business that has been offering gem mining activities since the early 1990s. If you get the chance to visit this place, you can choose from a variety of activities, including sluicing and panning for gems and minerals. You can also purchase a variety of jewelry, crystals, fossils, and other unique items from the store. The Village Mystic also offers educational programs and workshops on topics such as geology and mineralogy.
The Types of Gems Found In The Village Mystic
This interesting place is great for kids who are new to the hobby of gem mining. Here, they will be able to mine and discover different kinds of gemstones that our state has to offer.
The Best Time To Visit The Village Mystic
Kids will enjoy visiting this place the most between October and April. The weather is milder during these months, making it more enjoyable for outdoor activities like gem mining.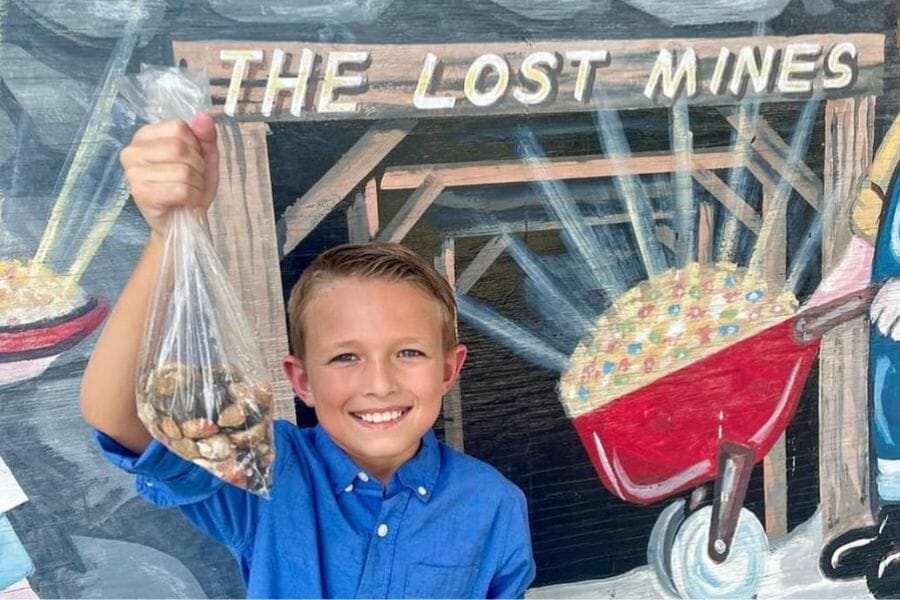 10404 US Highway 27 South Sebring, FL 33876
Established in 2019, Lost Mines of Atlantis offers a unique chance to explore the depths of a simulated lost city and uncover hidden gems from the sea. When you visit, you can search for your own treasures by digging through layers of sand and gravel, which contain a variety of gemstones. Aside from gem mining, you can also learn about the history of the area by exploring ancient ruins that were uncovered during excavation.
The Types of Gems Found In The Lost Mines of Atlantis
There are different kinds of gemstones, both rare and more common, that can be found in this place, but some of the ones frequently found here are:
The Best Time To Visit Lost Mines of Atlantis
If you are visiting this place with your kids, the best time would be during the dry season, from December to May. During this time, the temperature is mild and there is less rain.
Other Great Options For Real Gem Mining in Florida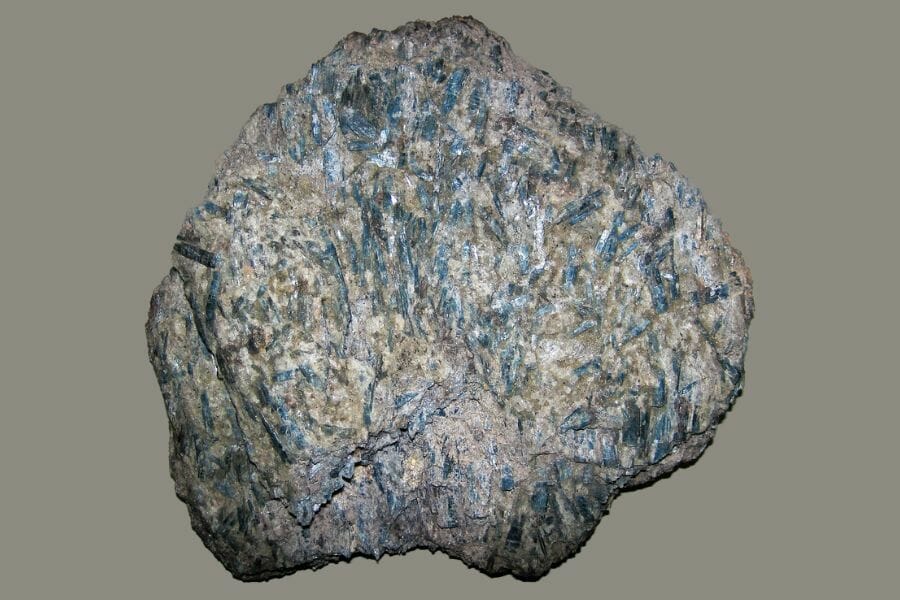 Our state boasts of plenty places to do gem mining. Aside from our favorite ones which we've shared above, here are other great places where you can experience the thrill and excitement gem hunting has to offer.
Chipley – Calcite
Lawtey – Kyanite, Zircon
Flor-a-Mar – Chalcedony
Lecanto Quarry – Calcite, Quartz
Brooksville – Calcite
Tampa – Chalcedony
Hillsborough River – Agate
Banks of Caladesi Causeway – Chalcedony
Gulf Beach – Agate, Carnelian, Chalcedony
Lakeland – Chalcedony
Telling gems apart may seem daunting, but our guides break it down into simple steps:
The Top Public Gem Mining Locations in Florida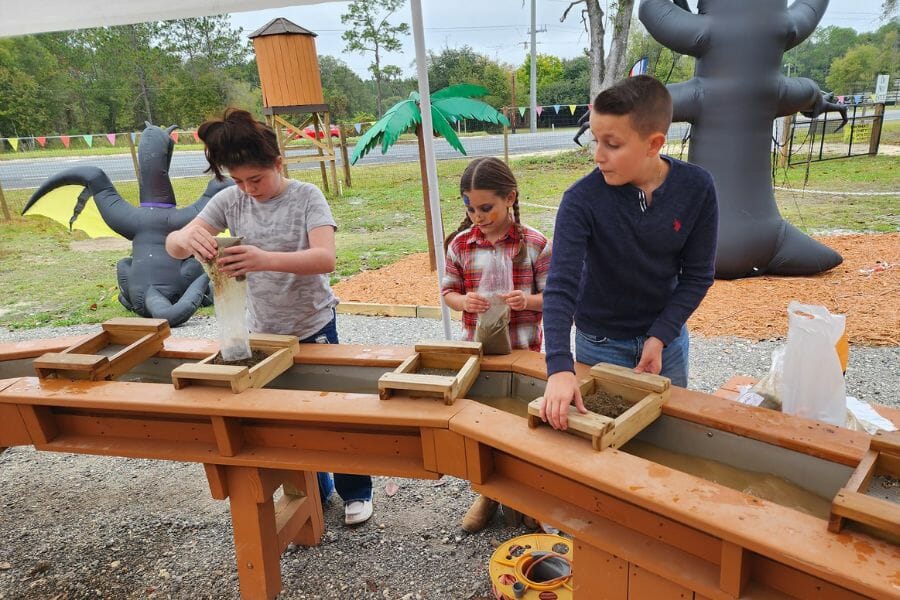 We also prepared a list of other family-friendly places, where kids are welcome to get their hands dirty and explore the beauty of gem hunting.
Miami Mining Co. – 13876 SW 56 St #319 Miami, FL 33175
Sluiceboy Prospecting LLC – 4721 N Clark Ave, Tampa, FL 33614
The Rolling Stones Mobile Gem Mining – Brevard County, FL
Black Market Minerals – 5770 W Irlo Bronson Memorial Hwy #401, Kissimmee, FL 34746
Bradford Bamboo – 20667 US-301, Lawtey, FL 32058
We Rock Rocks – 3445 C, E Bay Dr, Largo, FL 33771
Florida Gem Mining Laws And Regulations
If you plan to do gem mining in our state, you must obtain a permit to mine gems on state-owned land from the Florida Department of Environmental Protection. Additionally, you must have permission from the local county or municipality if you plan to mine on private land. It is also important to be aware of any local ordinances, as some local governments may require additional permits or restrictions, such as limiting the types of gems that can be mined or restricting the hours during which searching activities can take place.
You should also be aware of safety regulations, including wearing of safety gear such as gloves and protective eyewear while operating equipment and ensuring that all equipment is properly maintained and inspected regularly. Additionally, all waste materials should be disposed of properly and not left onsite or near water sources.
Finally, it is important to note that some areas may have restrictions on the type of equipment that can be used due to environmental concerns or other factors.
For more information on the state's gem mining laws and regulations, visit the Florida Department of Environmental Protection's link above.
Additional places to mine for gems in nearby states
Check out our guides for the states that border Florida if you've already tried all the locations we've recommended above or if you're planning a trip around the neighboring states:
If you have any recommendations we haven't covered please leave them in the comments below!