For those who appreciate the unique beauty of crystals, finding them can be an extremely fulfilling adventure of a lifetime. However, it can be challenging to find crystals in Wisconsin, where the right guidance is often necessary to locate the best spots for collecting.
That's why we've gone all over our state to find all the must-visit spots to find crystals — Montreal Mine, The Bend Deposit, and spots in Grant County — pulling our recommendations from our own experience as well as from the suggestions of other experienced collectors and enthusiasts.
How We Picked The Best Places To Find Crystals in Wisconsin
We spent a lot of time determining which of the many options for digging and mining for crystals that we have available would be recommended. We wanted to have a good mix of locations for experienced and novice crystals hunters in a variety of settings. Here are the main factors we used when determining the recommendations we set out :
The extensive local experience and understanding of our team
Input from multiple local crystal hunters and crystal collecting groups
The accessibility of the crystal mining locations
Safety and potential hazards when collecting
Private and public locations
A desire to include locations for both experienced crystal hunters and those who are just starting out
Using these weights we think we've put together the best list out there for those who love finding new crystals for our collections!

The Types of Crystals We Found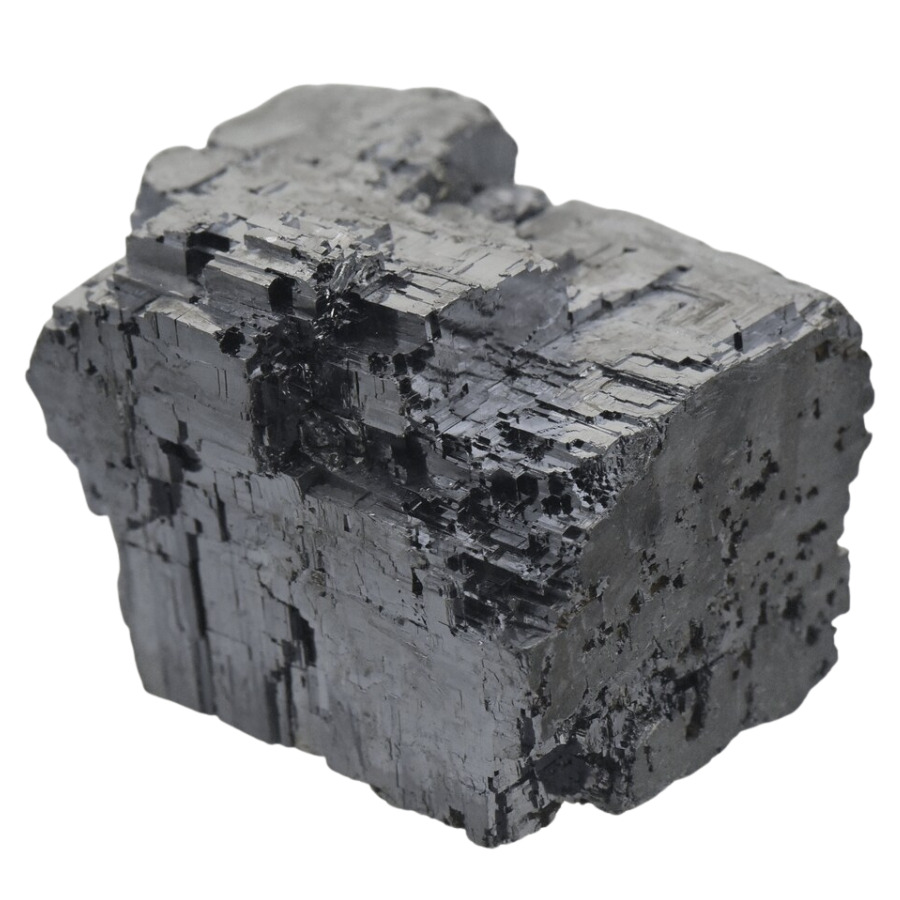 Wisconsin is home to a diverse range of crystal types, each with its own unique characteristics and beauty. Here are the different types that you'll find when you go mining for crystals:
Rare crystals found in Wisconsin
Amethyst
Aventurine
Kyanite
Labradorite
Rhodonite
Selenite
Unakite
Vanadinite
More common crystals found here
Agate
Azurite
Calcite
Chalcopyrite
Copper
Diamond
Epidote
Galena
Hematite
Jasper
Malachite
Muscovite
Prehnite
Pyrite
Rhodochrosite
Ruby
Sapphire
Quartz
Tremolite
The Best Locations For Crystal Mining We've Found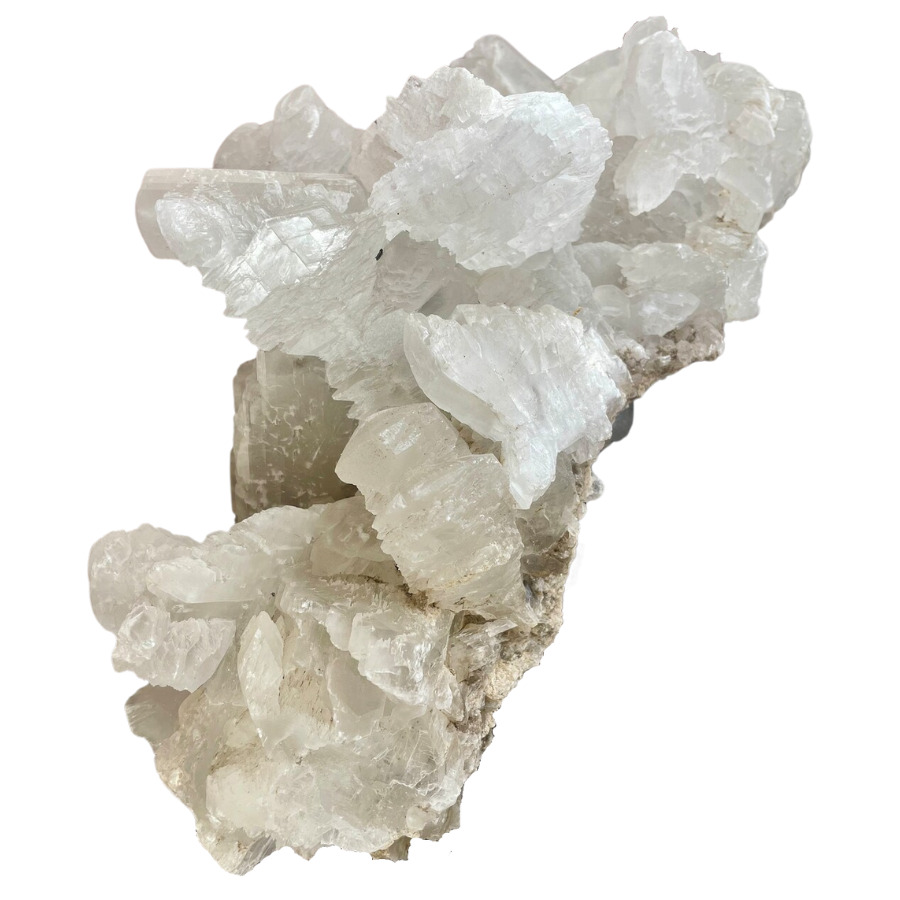 These are the top five recommended places that you should visit:
Always Confirm Access and Collection Rules!
Before heading out to any of the locations on our list you need to confirm access requirements and collection rules for both public and private locations.
These requirements are subject to change without notice and may differ from what we state below.
Always get updated information directly from the source ahead of time to ensure responsible rockhounding.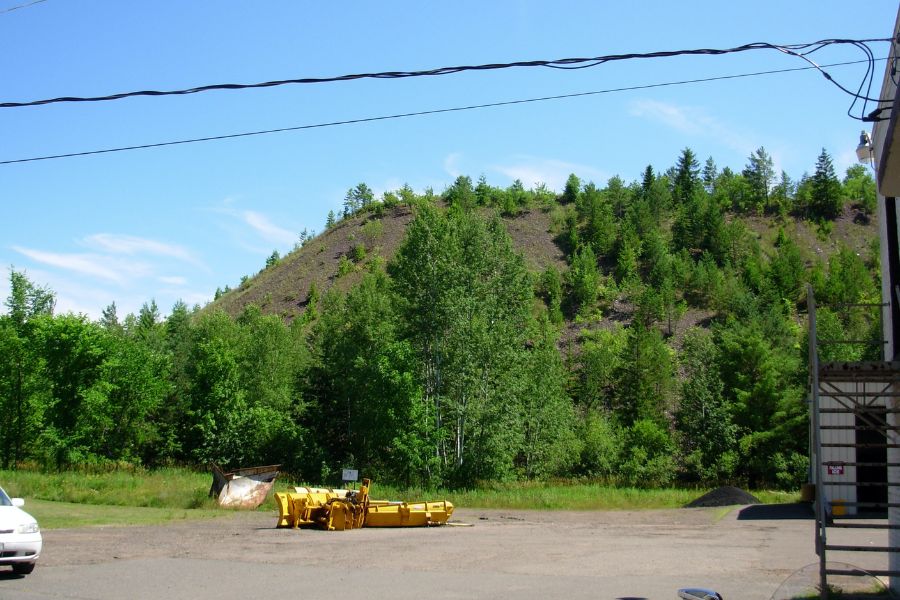 First on our list of must-visit crystal hunting sites is the Montreal Mine, which is also among the great locations to mine gems in Wisconsin.
It was once one of the largest producers of iron ore in the state, but today, it's known for something else entirely – quartz crystals!
Montreal Mine is situated in the Penokee Range, a unique geological formation that spans over 50 miles. The area is rich in iron and other minerals, which have contributed to the creation of stunning crystal formations.
The mine itself is about 10 miles northwest of Hurley.
The mine's quartz crystals can range in size from tiny points to massive clusters that weigh several pounds. These crystals are usually clear or milky white, and you might even find some crystals with a hint of purple, yellow, or pink.
Where we found crystals at Montreal Mine
You have the best chance of finding amazing Selenite, Calcite, Galena, Hematite, Pyrite, Quartz, Rhodochrosite crystals in the dumps of Montreal Mine.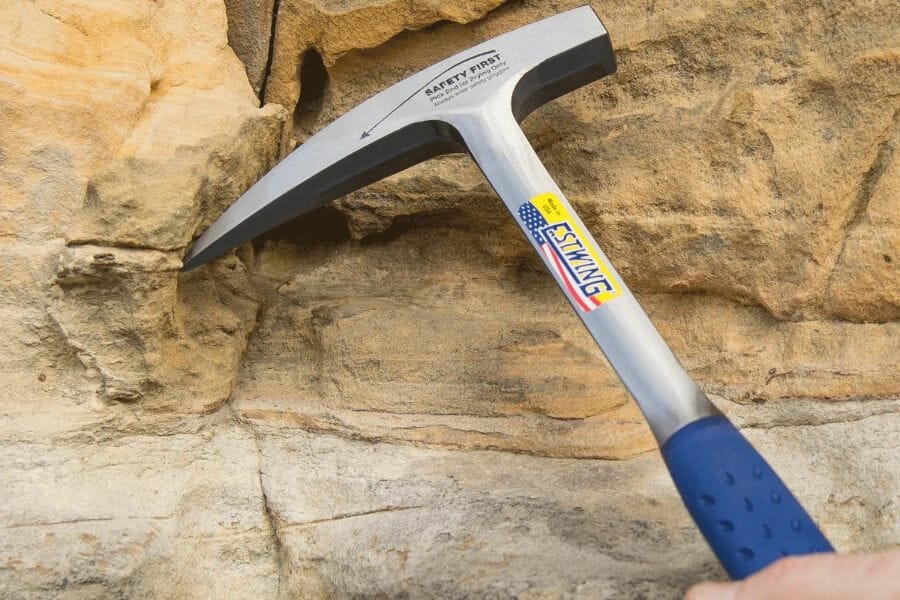 The tools every crystal hunter will need
When you're out looking for crystals having the right tools for the job is very important. You don't need a lot for most trips but there are a handful that are critical and will make your life a lot easier.
We get asked a lot about the equipment we use. Over the years we've found a handful of tools that we recommend to both new and experienced crystal miners which we outline in great detail in our complete rockhounding supplies guide. These are quality options that also happen to be relatively inexpensive.
Below are the basic tools that make your life so much easier and save you a ton of time. Check out the full guide to see everything we recommend bringing. One quick note, as an Amazon Associate I earn from qualifying purchases but we try very hard to only recommend gear we would use ourselves and often recommend brands you can't find on Amazon.
At a minimum you should have:
1 - Sturdy rock hammer: The Estwing Rock Pick is our standard
2 - Rugged chisels: Try Kendo' 3-piece Chisel Set
3 - Compact shovel: The Koleiya 28-inch shovel works well
4 - Rock screen pan: The Wazakura Soil Sieve Set fits the bill
5 - Eye protection: DeWalt Safety Glasses are cheap and comfortable
6 - Head protection: Malta's Safety Helmet has been our go-to
7 - Jewelers lens with at least 20x magnification: Jarlink's Jewelers Loop is perfect
The crystal-finding books that we use most
There are also a few books that have been extremely helpful in the search for gems. These books have great recommendations and tips:
National Audubon Society Field Guide to Rocks and Minerals: North America 
Northeast Treasure Hunter's Gem & Mineral Guide 
Earth Treasures: The Northeastern Quadrant 
We provide links to find these tools on Amazon but some can also be found at your local hardware stores. For more recommendations check out the link to our full tool guide above.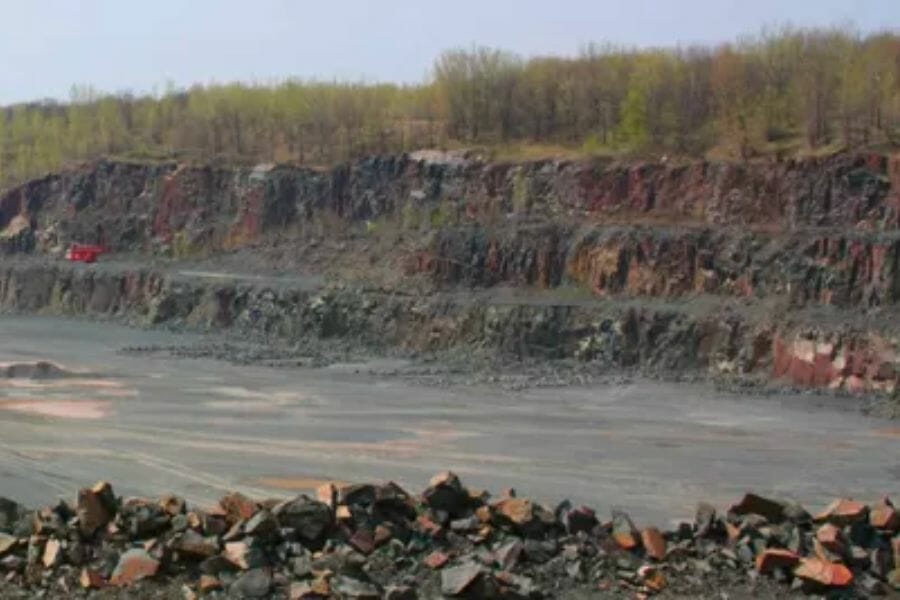 Our next recommended place is the Dresser Trap Rock Quarry, located in Polk County. It was opened in the late 1800s to extract trap rock, which was used for building roads and bridges.
Today, the quarry is no longer in operation, but it's become a popular spot for rockhounding and crystal collecting.
The Dresser Trap Rock Quarry is situated in the St. Croix River Valley. This area is rich in minerals, which have contributed to the creation of some stunning crystal formations.
One of the best things about the Dresser Trap Rock Quarry is the wide variety of crystals you can find here. Because the quarry is no longer in operation, there's no need to worry about heavy machinery or mining activity interfering with your hunt.
Where we found crystals at the Dresser Rock Trap Quarry
You can find Calcite, Chalcopyrite, Copper, Epidote, Hematite, Quartz crystals, and many others in this quarry. Know more about crystal prices here.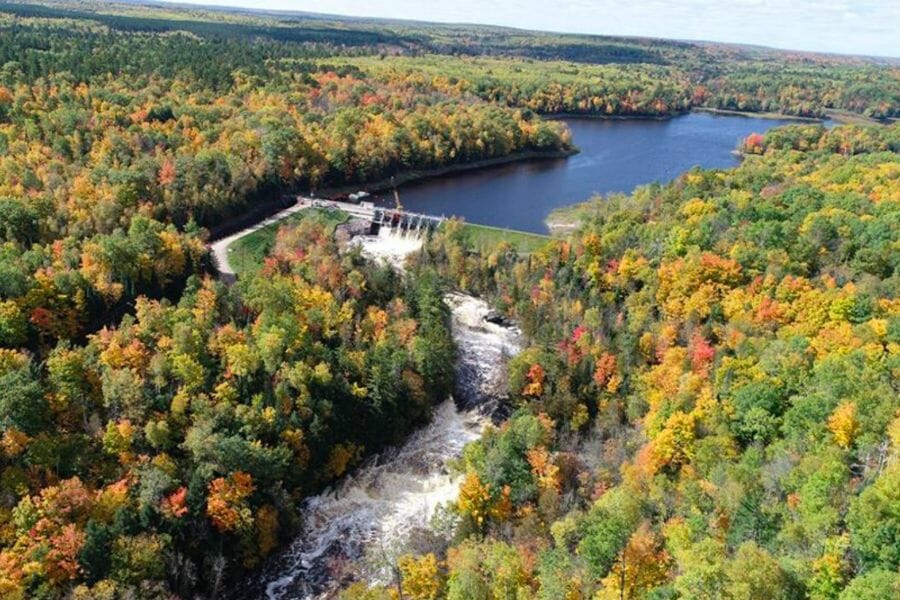 Located in Lincoln County, the Pine River Flowage has a long history of logging and recreation. But what many people don't know is that the area is also home to some stunning crystals.
What makes the Pine River Flowage a great spot for searching for crystals is its geology. The flowage was created in the 1920s when a dam was built on the Pine River, flooding the surrounding area and creating a massive reservoir.
This flooding exposed a variety of minerals and crystals. The crystals here range in size from tiny points to massive clusters, and they come in a variety of colors and shapes.
If you want to visit the Pine River Flowage, take note that the area is mostly accessible by boat, so you'll need to have a way to get out on the water.
Secondly, be aware of the weather – the area can be unpredictable, so be sure to check the weather forecast before you go.
Where we found crystals at the Pine River Flowage
We had the best of time getting our hands on Quartz, Kyanite, and Hematite crystals when we explored the veins of Pine River Flowage.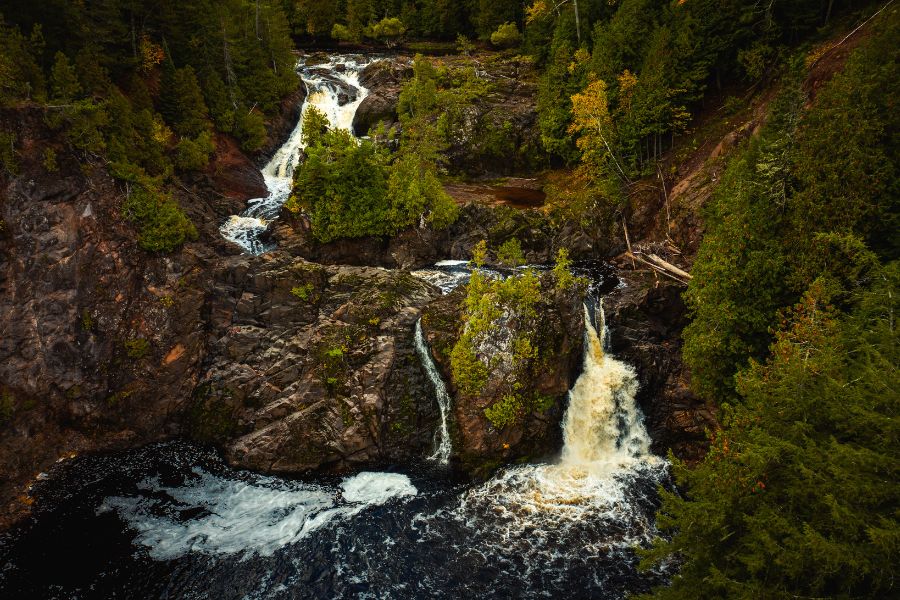 The Saxon Falls were originally used by early settlers to power a sawmill and gristmill. Today, they're a popular spot for hiking, fishing, and, of course, hunting for crystals!
The Saxon Falls area is a great spot to find crystals due to the nearby presence of the Huron Mountains, which are made up of a variety of minerals.
Over time, these minerals have eroded and washed downstream to the falls, where they can be found along the riverbanks.
To get here, you'll want to start by heading to the town of Saxon. From there, take County Road B west for about a mile, then turn left onto Falls Road. You'll follow Falls Road for a few miles until you reach the parking area for the falls.
From there, it's a short hike down to the riverbanks where you can start your search.
Where we found crystals at Saxon Falls
Go to the Saxon Falls and explore its basalt veins near Montreal River. Here, you can find different types of crystals, like Calcite, Epidote, and Prehnite.
The Bend Deposit
The Bend Deposit is located in the town of Westfield in Marquette County. It's known for its unique and beautiful calcite crystals, which can be found in a variety of colors and shapes.
The deposit is part of the Baraboo Quartzite Formation, which is made up of sedimentary rock that is over a billion years old.
Over time, this rock has been eroded and weathered, creating pockets where crystals can form. These pockets can be found along the riverbanks and in the surrounding hillsides.
If you're planning to visit here, head to Westfield and look for County Road CH. Follow County Road CH until you reach the intersection with County Road O, then turn left.
Follow County Road O for a few miles until you reach the parking area for The Bend Deposit.
Where we found crystals at The Bend Deposit
You can explore the different areas of The Bend Deposit, which is a part of the Chequamegon National Forest, to find Azurite, Chalcopyrite, Malachite, and Pyrite crystals.
Our Other Favorite Places For Crystal Hunting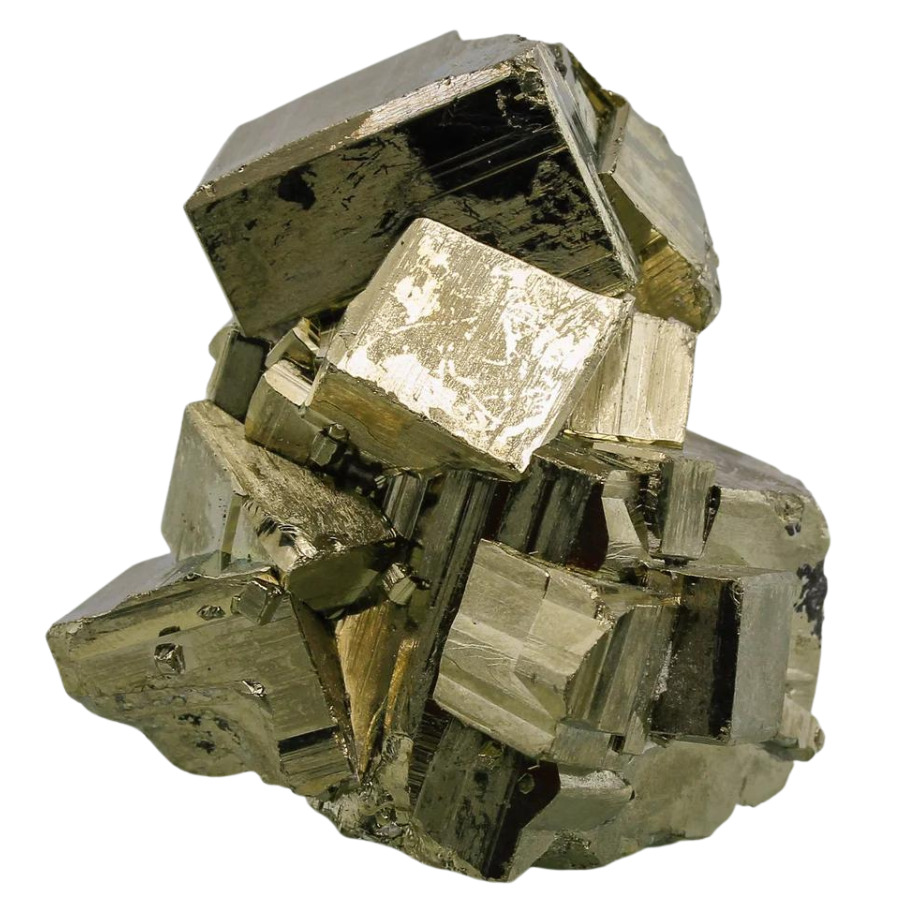 If you've been to the top places we've recommended above or you simply want to visit a lot more crystal-rich spots in the state, we'll share with you a bunch more options. In fact, some of the areas are also great places to find Wisconsin geodes.
Where you can find crystals for free
We thought you'd like to know first about the free-to-search places in the state. Here are our best picks:
| | |
| --- | --- |
| County | Location |
| Ashland | Area regional stream gravels |
| Brown | Green Bay area gravel pits |
| Clark | Regional stream gravels of county, particularly in the Black River and its tributaries |
| Crawford | Area quarries, stream gravels, excavations of Prairie du Chien |
| Iron | In outcrops along the Potato River |
| Jackson | In biotite schist and talc schist associated with the iron formation |
| La Crosse | Bluffs of the Mississippi River (along entire west boundary of state) |
| Marathon | At Rib Mountain along road reading to summit |
| Milwaukee | At the Franklin Quarry |
| Oneida | In the Lynn massive sulfide deposit, west of Rhinelander, in metamorphosed volcanic rock around an ancient hot spring |
| Pepin | Area quarries and gravel pits of Durand |
| Racine | at the Ives Quarry |
| Vilas | In the narrows between Spider Lake and Island Lake |
| Winnebago | At the Lutz Quarry in Oshkosh |
Other great places to dig for crystals
Next, we've summed up the crystal sites that require some fee before you're allowed to explore. What's great about these places is that most of the time, they have more crystal reserves than the free-to-search areas.
Just make sure you call the place first because the fees may vary depending on the time of your visit.
| | |
| --- | --- |
| County | Location |
| Bayfield | Alongside Ounce Creek at abandoned copper mine |
| Chippewa | Penokee Gap (along the Chippewa River) mixed ores in area mines |
| Dodge | Regional mines of Iron Ridge and Mayville |
| Douglas | On banks of Ounce Creek at the abandoned Weyerhauser Copper mines and dumps |
| Grant | Area mine dumps of Cuba City, Hazel Green, Platteville, Tennyson, Werley |
| Iowa | In the lead mine dumps of Mineral Point area |
| Lafayette | All regional mine dumps of Benton and Shullsburg |
| Rusk | At the Flambeau Copper mine in the Ladysmith |
| Sawyer | At the county mines and the Skrupty Mine |
| Wood | Regional mine dumps |
My tips for finding crystals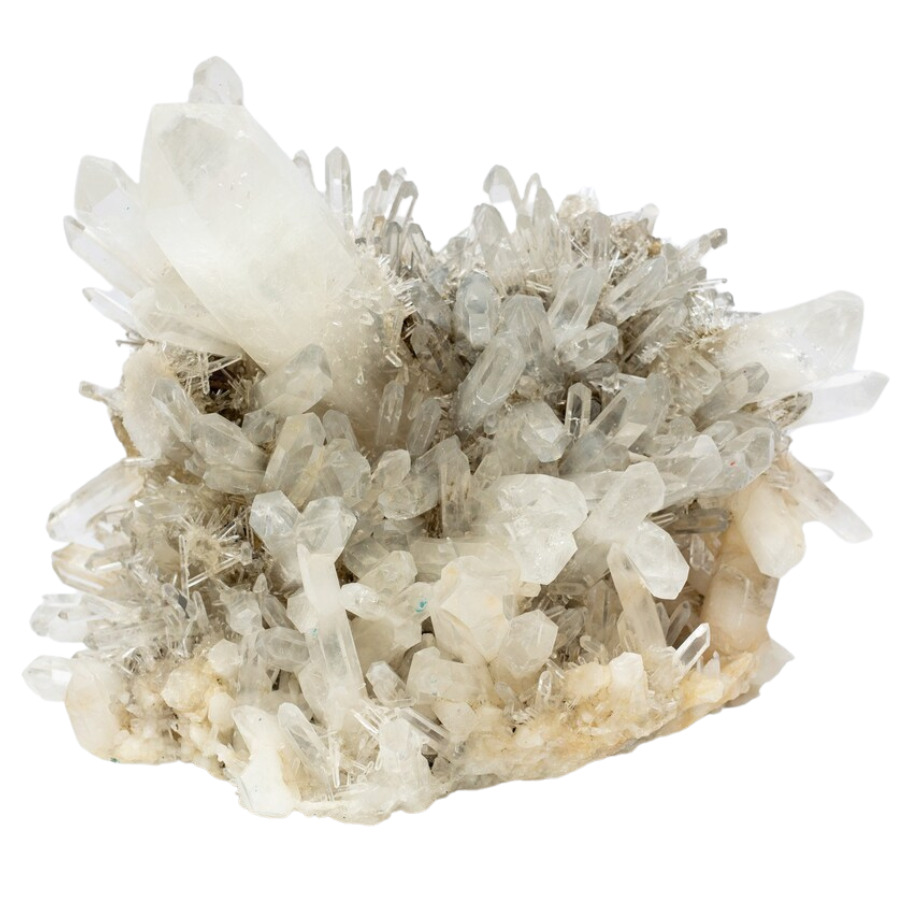 To help you narrow down your search on our recommended places that cover quite large areas, we'll discuss here the usual places where crystals are found. We recommend that you search through and explore these areas first:
Streams and Creeks
Streams and creeks are great places to find crystals because they are natural pathways for water to flow through. Over time, this water can erode away rock formations and expose crystals.
Additionally, streams and creeks often have gravel and sand bars along their banks, which can be excellent spots for crystals to accumulate.
Quarries
Quarries are great places to find crystals because they often contain large deposits of various minerals and rock formations. When these formations are exposed to the elements and air, it can create an ideal environment for crystal growth.
Many quarries in Wisconsin have been in operation for decades or even centuries, which means that there may be hidden pockets of crystals that have been untouched for a long time.
Rivers and River Beds
One location that you might not have considered is in rivers and river beds. Rivers can be a fantastic spot to search for crystals and minerals, and there are plenty of great rivers and streams throughout Wisconsin to explore.
The water here can help wash away dirt and debris, leaving the crystals exposed and easy to find. Additionally, riverbeds are often made up of rocks and gravel, which can contain many different types of minerals and crystals.
The Mining Laws And Regulations You Should Know
Mining for crystals is legal in Wisconsin, provided that you abide by and comply with local laws, especially those implemented by the Wisconsin Department of Natural Resources.
As a general guide, you must obtain any necessary permit or permission from concerned government agencies and public or private entities, such as private landowners, for the specific area you want to explore.
Also, check out any environmental rules and regulations that you should follow. At the end of the day, we encourage you to respect these laws to make sure that crystal mining will remain a sustainable activity in the years to come.
The Best Crystal Shops In The Area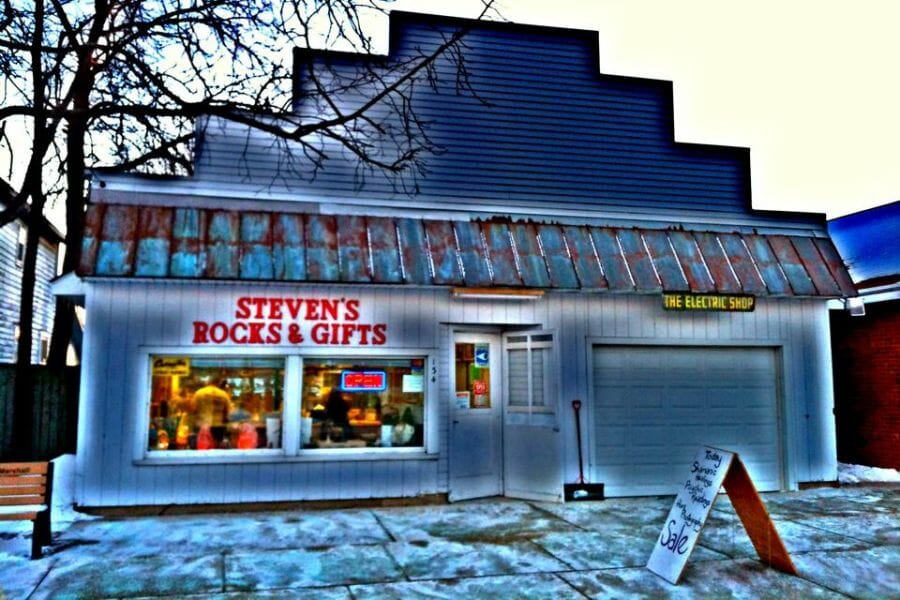 If you don't have much time or energy to indulge in looking for crystals, you may want to consider visiting the excellent local crystal shops in the state.
In these shops, you can find great selections of these natural wonders. Here are some of the best ones that you can visit:
Additional places to find crystals in nearby states
If you've already tried all of our recommendations above or are planning a trip out of the state, you should check out our guides for neighboring states:
If you have any recommendations we haven't covered, please leave them in the comments below!