Opals, the captivating gemstones known for their mesmerizing play of colors, are not just distant treasures hidden in faraway lands.
In the heart of the Pacific Northwest, Washington State holds a secret that many may not be aware of – its opal deposits. The state's opal occurrences are a testament to the natural beauty and geological diversity of the region.
These gems, with their iridescent hues and unique formations, offer an exciting opportunity for rockhounds and gem enthusiasts alike to explore the hidden treasures beneath the Evergreen State's surface.
This article will detail the fascinating world of opals and where you can find them in Washington. Come with us on this trip as we explore the Evergreen State's beautiful scenery and learn the art of opal hunting!
What Is Washington Opal Anyway?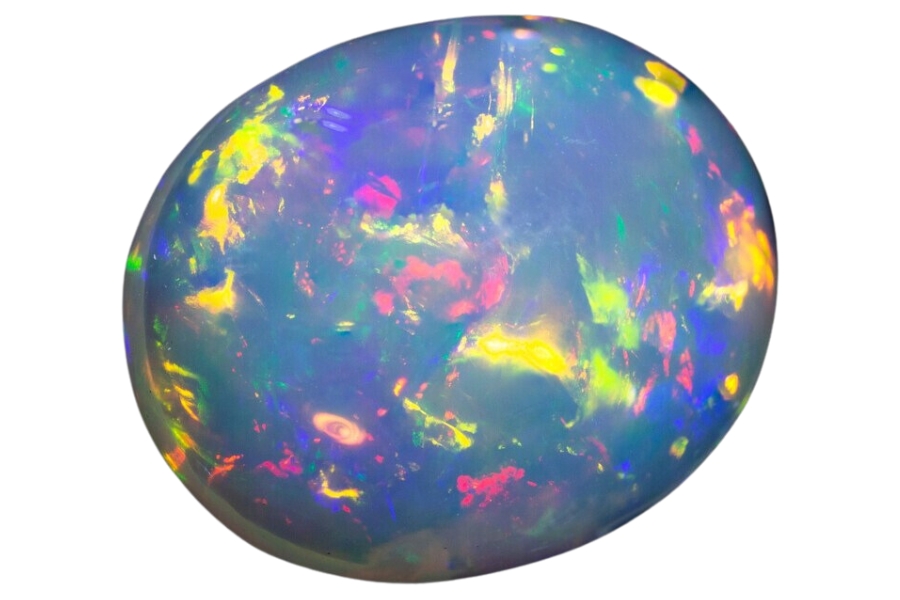 Opals are beautiful gems that are known for the way their colors play off of each other, making them look like a fascinating dance of light and color.
The tiny silica spheres that make up these beautiful gems are grouped in a very precise and orderly way. Opals are truly unique because they can bend light, creating a range of colors that change depending on how you look at them.
This effect on light is called "opalescence," and it's what makes opals so beautiful and eye-catching. Opals usually grow in the cracks and holes of ancient rocks like shale and sandstone.
Opals can be found all over the world, but Washington state is proud to have its own opal deposits. An opal's worth may differ according on the location of discovery.
This guide will teach you how to find and identify opals faster, which will help you in your search.
How We Found The Best Opal Locations in Washington
When it comes to choosing the best options for finding Washington opal there are plenty of things we consider. Many of the best locations are closely guarded secrets which can make it really difficult for more casual geode hunters to find success. The key factors in our recommendations are:
The deep experience and understanding of our team about the area
Recommendations from local groups and clubs
How easy it is to get the a particular location
Safety and potential hazards when collecting
Weighing private and public locations
The ability for both experienced and novice geode enthusiasts to find great samples
With these factors in mind we've been able to put together a fantastic list that just about anyone can use!

The Best Places To Find Opal in Washington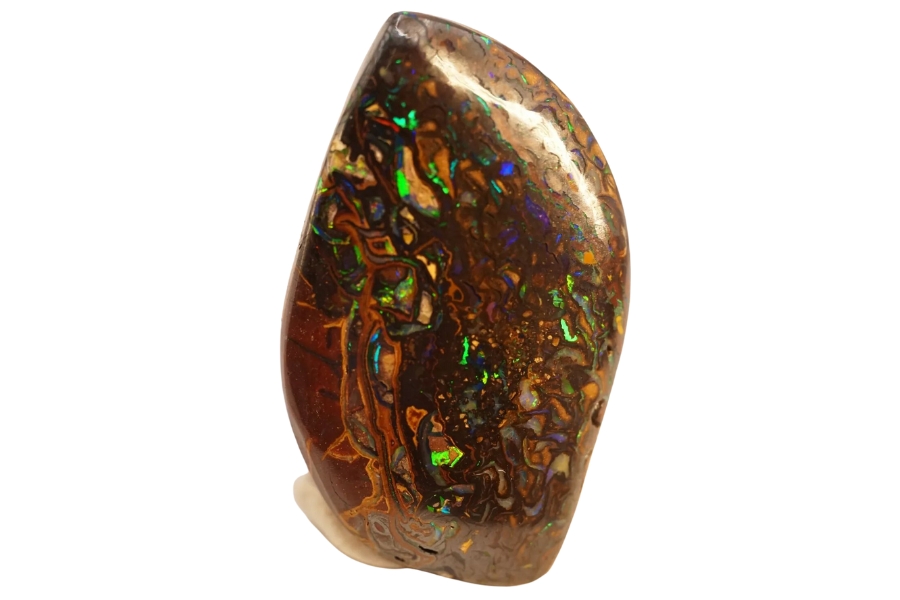 Let's talk about where in the state you can find opal the best. There are many places to find gems in Washington, but only a few are good for opal. Not a lot of people know about these lovely places!
Always Confirm Access and Collection Rules!
Before heading out to any of the locations on our list you need to confirm access requirements and collection rules for both public and private locations.
These requirements are subject to change without notice and may differ from what we state below.
Always get updated information directly from the source ahead of time to ensure responsible rockhounding.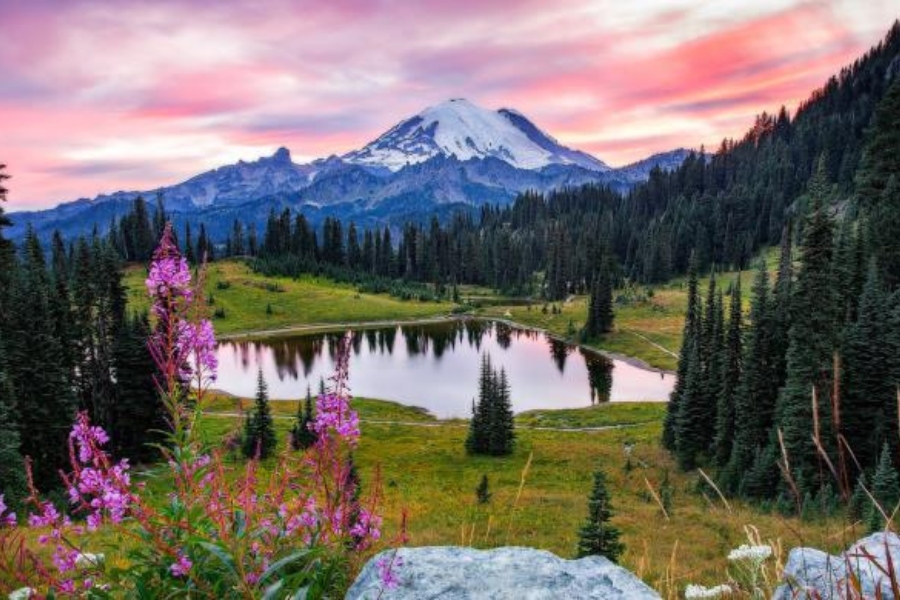 The beautiful Cascade Mountains surround Chinook Pass, making it a great place for wildlife lovers and rock climbers. With views of snow-capped peaks, lush alpine fields, and clear lakes, this beautiful mountain pass is known for its stunning scenery. But for people who want to find opals, it's a secret gem.
Because of its geology, Chinook Pass is a great place to look for opal. The pass is in the Wenatchee National Forest's Naches Ranger District, which is known for its many different types of rock formations.
Additionally, Chinook Pass provides many fun activities, such as hiking and camping, so people looking for opals can combine their search with an unforgettable outdoor journey.
So, whether you want to become a geologist or do something different and fun, Washington's Chinook Pass is calling you with its geological wonders and opal-rich landscape. It promises an exciting trip through nature and gem exploration!
Ensure you know the latest rules on collecting before you bring anything back from Washington.
Where we found opal at Chinook Pass
The rough landscape, with its rocky outcrops and mineral-rich soils, is perfect for the growth of opals. The areas around Chinook Pass are full of opals of all different colors and shapes, making it a treasure trove for gem lovers.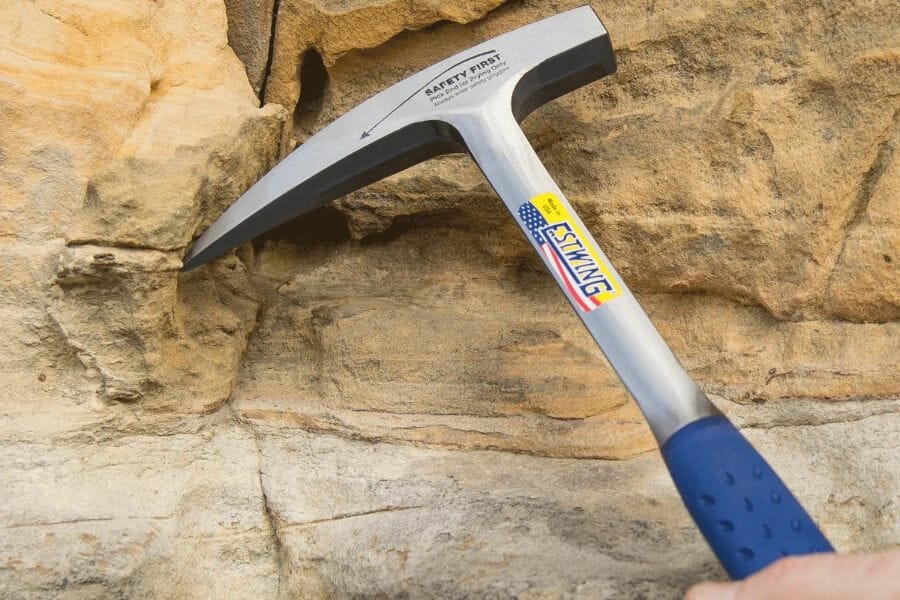 The tools every geode hunter will need
When you're out looking for geodes having the right tools for the job is very important. You don't need a lot for most trips but there are a handful that are critical and will make your life a lot easier.
We get asked a lot about the equipment we use. Over the years we've found a handful of tools that we recommend to both new and experienced geode hunters which we outline in great detail in our complete rockhounding tools and kit guide. These are quality options that also happen to be relatively inexpensive.
Below are the basic tools that make your life so much easier and save you a ton of time. Check out the full guide to see everything we recommend bringing. One quick note, as an Amazon Associate I earn from qualifying purchases but we try very hard to only recommend gear we would use ourselves and often recommend brands you can't find on Amazon.
At a minimum you should have:
1 - Sturdy rock hammer: The Estwing Rock Pick is our standard
2 - Rugged chisels: Try Kendo' 3-piece Chisel Set
3 - Compact shovel: The Koleiya 28-inch shovel works well
4 - Rock screen pan: The Wazakura Soil Sieve Set fits the bill
5 - Eye protection: DeWalt Safety Glasses are cheap and comfortable
6 - Head protection: Malta's Safety Helmet has been our go-to
7 - Jewelers lens with at least 20x magnification: Jarlink's Jewelers Loop is perfect
The geode-finding books that we use most
There are also a few books that have been extremely helpful in the search for gems. These books have great recommendations and tips:
National Audubon Society Field Guide to Rocks and Minerals: North America 
Northwest Treasure Hunter's Gem & Mineral Guide 
Earth Treasures: The Northwestern Quadrant 
We provide links to find these tools on Amazon but some can also be found at your local hardware stores. For more recommendations check out the link to our full tool guide above.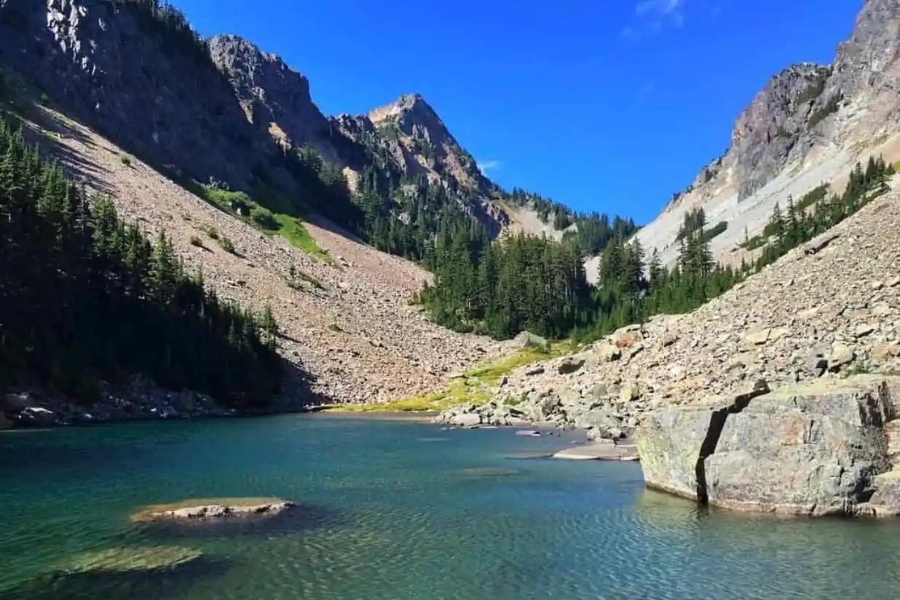 The prominent peak of Denny Mountain in Washington's Cascade Range offers an enticing chance for opal lovers to go on a treasure-hunting journey.
In the Snoqualmie National Forest, this hilly area has not only stunning views, but also a geological setting that is good for opal formation.
It's a good place to look for opals because it has sedimentary rock layers. Soils that are high in minerals and cracks in rocks make the perfect environment for opals to grow and show their beautiful colors.
Denny Mountain calls to people who want to find the sparkling gems that lie beneath its rough surface. Anyone who loves opals and the outdoors can have a unique and satisfying experience at Denny Mountain, no matter how much experience they have hunting gems or going on adventures.
Where we found opal at Denny Mountain
The hiking paths and rocky outcrops of Denny Mountain are open to explorers and rockhounds who want to find opals in the area.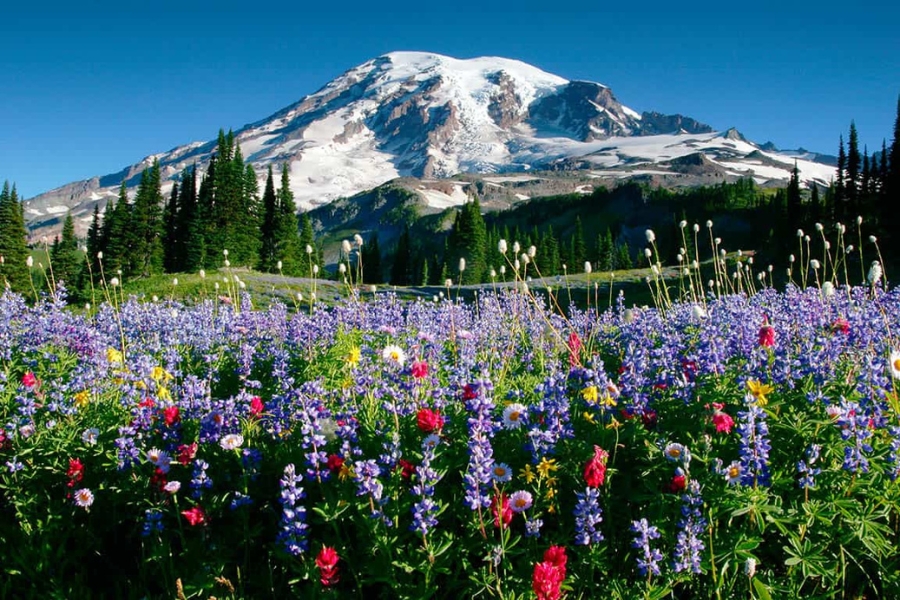 Mount Rainier National Park is a beautiful natural area in the middle of Washington state. It's famous for its tall, snow-capped top, lush forests, and many animals.
A lesser-known gem hunter's prize lies beneath this beautiful landscape: the chance to find opals. The majestic beauty of Mount Rainier is what draws people there, but the park's natural features also make it an exciting place to look for opals.
People who love geology and the great outdoors will enjoy the thrill of finding opals in the park's pristine wildness.
As a result, Mount Rainier National Park is a great place to go opal hunting, whether you're a severe gem hunter or want to mix treasure hunting with enjoying nature.
Where we found opal at Mount Rainier National Park
Different types of rocks in Mount Rainier National Park, like volcanic rocks and mineral-rich soils, make it a good place for opals to form. You can look for these beautiful gems on the park's paths, in the creek beds, and on the rocky ground.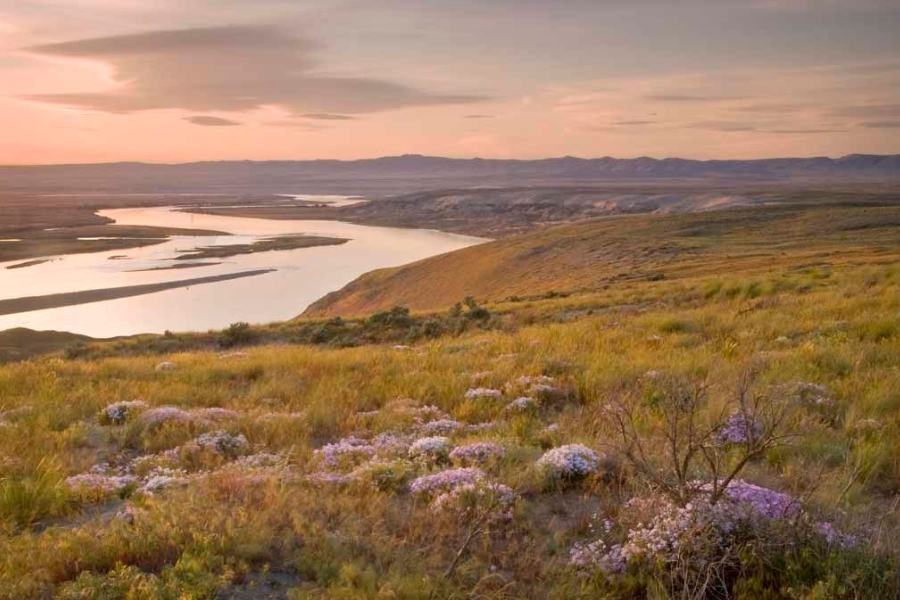 Saddle Mountain, a famous peak in the state, is a great place for opal hunters to start a treasure hunters' adventure. Located in the Wenatchee National Forest, this hilly area not only has stunning views but also is a great place for opals to grow.
Mineral-rich soils and sedimentary rock layers make up Saddle Mountain's geology, which makes it a good place to look for opals. The presence of cracks and pockets in the rocks makes it even more likely that these beautiful jewels will be found.
Coming across opals in the wild, untouched Wenatchee National Forest adds an extra layer of excitement to the trip. Saddle Mountain invites you to explore its geological wonders and find the iridescent gems hidden in its beautiful scenery.
For those who look for it, this one-of-a-kind mix of natural beauty and opal-rich possibility will be an unforgettable experience!
Where we found opal at Saddle Mountain
People who like to explore and find rocks can use Saddle Mountain's hiking trails and rocky areas to look for opals hidden beneath its rough surface.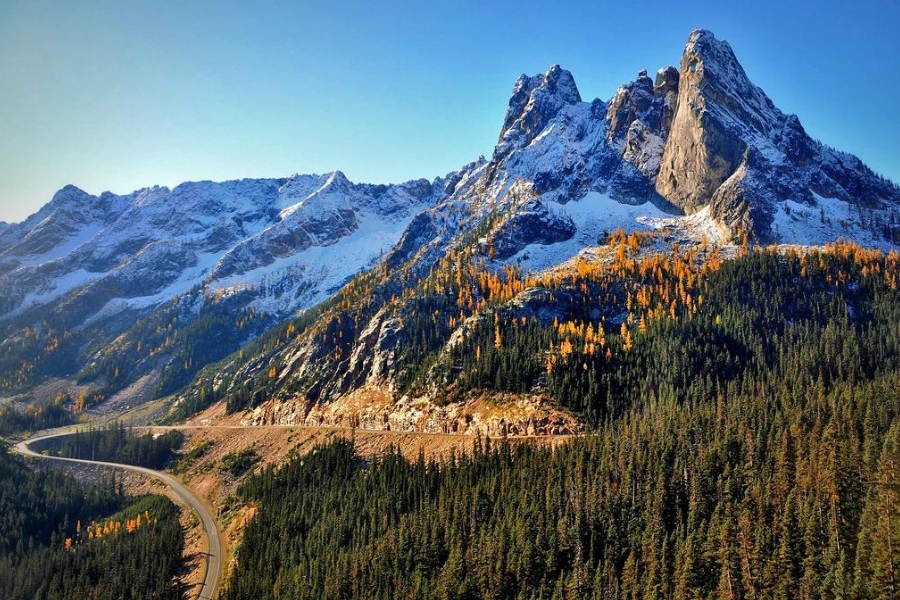 Washington Pass is in the rough North Cascades of the state. Its beautiful scenery tempts explorers and rockhounds with the promise of opal-rich landscapes.
Along the North Cascades Highway, this famous mountain pass not only has great views of tall mountains, but it also hides natural gems.
The adventure is already exhilarating, but finding opals in the wild North Cascades adds another level of excitement. Washington Pass is a one-of-a-kind place to mix the beauty of nature with the search for opal treasures.
Those who go on this opal-hunting adventure will have an unforgettable and rewarding experience.
Where we found opal at Washington Pass
People who like rocks and wildlife can look for opals in the rough terrain, hiking trails, and creek beds near Washington Pass.
Other Great Places To Find Washington Opal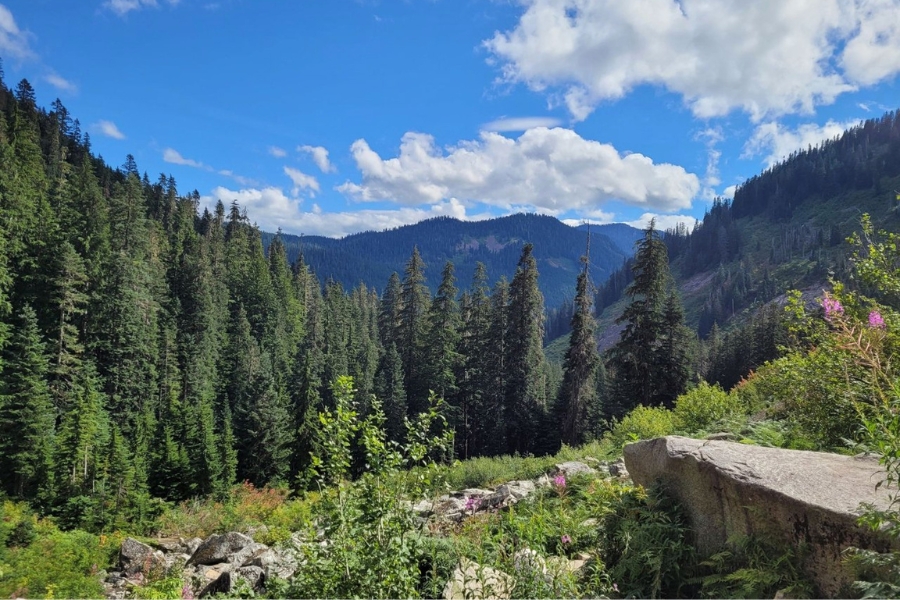 You should always keep an eye out for opals, whether hiking in the mountains or exploring the valleys. Here are more places your search might pay off, listed by county.
Our recommendations by county
| | |
| --- | --- |
| County | Location |
| Clark | Livingston Quarry |
| Douglas | Rock Island Dam |
| Douglas | Waterville area gravel pits and excavations |
| Grant | Quincy area diatomaceous earth deposits |
| King | Denny Gulch |
| Lincoln | Mondovi area lava outcrops |
| Skagit | Mount Vernon Mine |
| Whitman | Pullman area lava outcrops |
Common Opal-Hunting Questions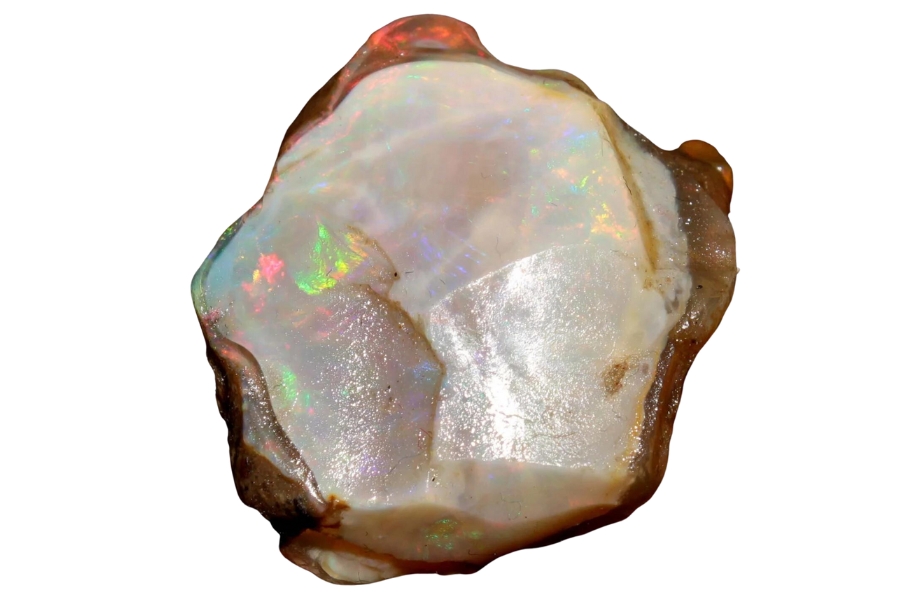 People often ask these things when they want to know where to find opal in Washington State:
Is it illegal to collect opal in Washington?
In Washington, it's usually okay to collect opals for your use, but there may have been rules or restrictions based on the area and the land management agency in charge.
Opal collecting is usually governed by rules set by the federal, state, or local government. These rules can differ if you are collecting on private property or public places like national forests.
The Best Places To Buy Opal In Washington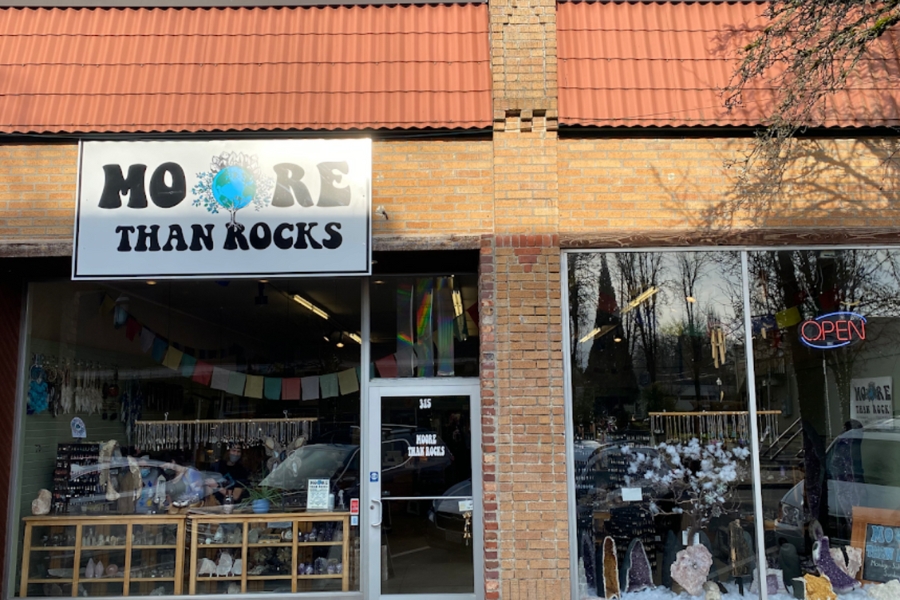 Some people don't like going outside to look for opal because they have to work hard and get dirty. If you don't want to do that, this list is for you.
Here are some of the best places to find and buy opal in the state: