Finding opal in Mississippi is easier than you would think with the right guidance. Our state's bursting with a variety of colorful and fascinating stones just waiting to be discovered but you can't just go around without a plan!
Among these rocky treasures, Mississippi hides opal. Not just any opal, but the Mississippi opal, which is so precious to us that it's been named our state's official gemstone. We're going to show you the best places to find it including Claiborne County, Mill Creek, Ripley, Blue Mountain, and Eastport.
With a little patience and a keen eye, you could unearth your very own piece of this natural wonder. Get ready to explore and be amazed by what you might find here!
How We Found The Best Opal Locations in Mississippi
When it comes to choosing the best options for finding Mississippi opal there are plenty of things we consider. Many of the best locations are closely guarded secrets which can make it really difficult for more casual rock hunters to find success. The key factors in our recommendations are:
The deep experience and understanding of our team about the area
Recommendations from local groups and clubs
How easy it is to get the a particular location
Safety and potential hazards when collecting
Weighing private and public locations
The ability for both experienced and novice rock enthusiasts to find great samples
With these factors in mind we've been able to put together a fantastic list that just about anyone can use!

The Best Places To Find Opal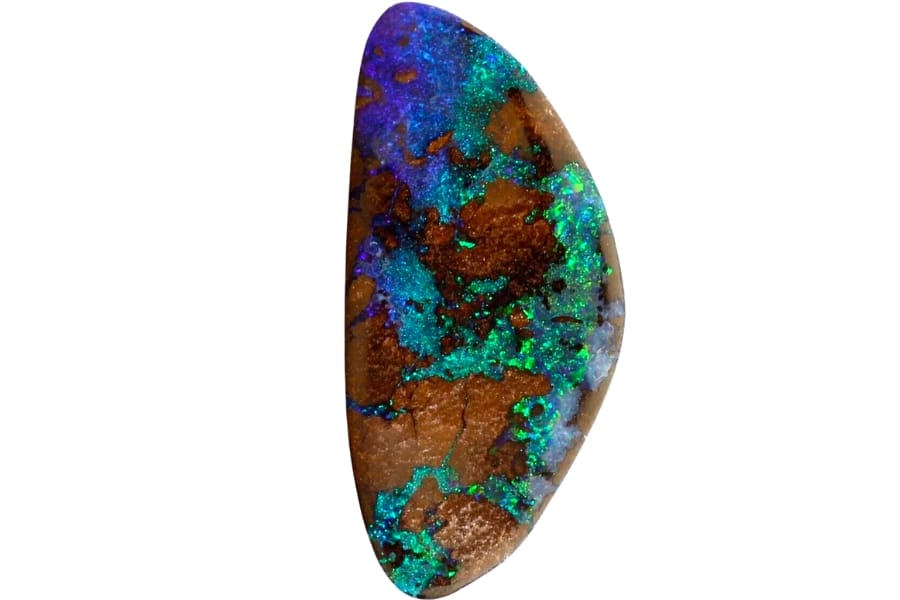 Our state may not be among the biggest in area, but Mississippi has many great gem mine sites that can make any rockhound delighted to be here. But if you're specifically targeting opals, below are the best places to explore here:
Always Confirm Access and Collection Rules!
Before heading out to any of the locations on our list you need to confirm access requirements and collection rules for both public and private locations.
These requirements are subject to change without notice and may differ from what we state below.
Always get updated information directly from the source ahead of time to ensure responsible rockhounding.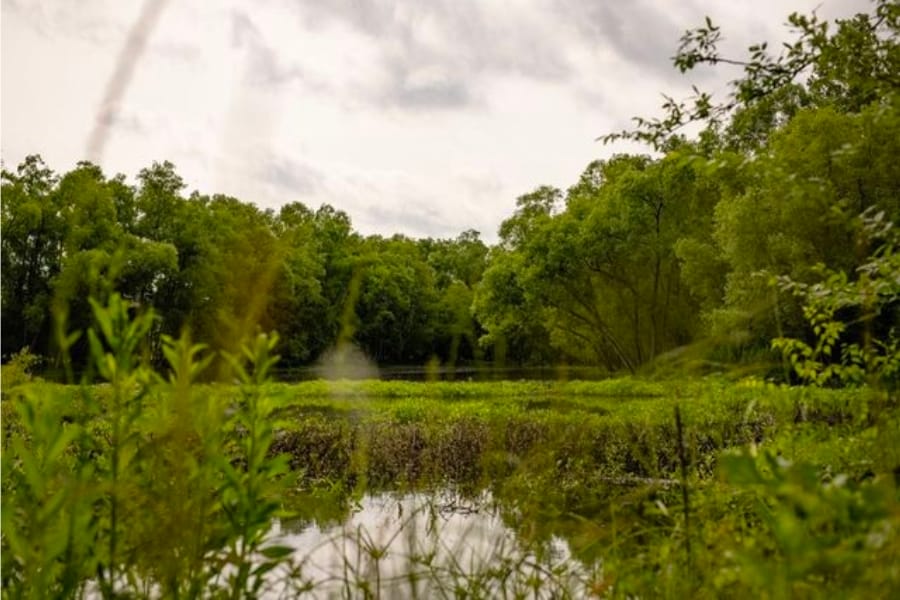 Claiborne County is tucked away in the southwestern part of our state, right along the mighty Mississippi River. This place is not flat and boring; it's full of rolling hills and deep, lush valleys that are perfect for a day of adventure.
Claiborne County's soil is special because it has a kind of clay that's been there since those old ocean days, and it's in this clay where opals might be hiding.
If you're coming from Jackson, Mississippi's capital, and you want to go here, just take a drive west on Interstate 20, then head down Highway 61 South. This scenic route will lead you straight to the county.
Make sure to review Mississippi's latest collecting guidelines, though, before heading out here.
Where we found opal in Claiborne County
If you want to find opal in Claiborne County, you can search through the Catahoula Formation, with a specific mix of rock and sand that stretches beneath this county, continuing through Copiah County to Hinds, Rankin, and Simpson Counties, and then extends back down toward Jefferson and Adams Counties.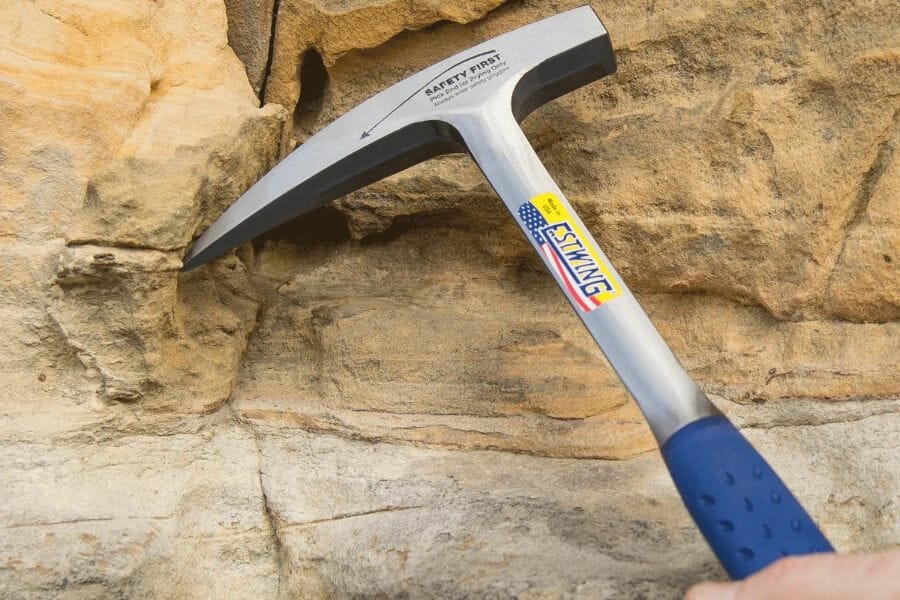 The tools every geode hunter will need
When you're out looking for geodes having the right tools for the job is very important. You don't need a lot for most trips but there are a handful that are critical and will make your life a lot easier.
We get asked a lot about the equipment we use. Over the years we've found a handful of tools that we recommend to both new and experienced geode hunters which we outline in great detail in our complete rockhounding tools and kit guide. These are quality options that also happen to be relatively inexpensive.
Below are the basic tools that make your life so much easier and save you a ton of time. Check out the full guide to see everything we recommend bringing. One quick note, as an Amazon Associate I earn from qualifying purchases but we try very hard to only recommend gear we would use ourselves and often recommend brands you can't find on Amazon.
At a minimum you should have:
1 - Sturdy rock hammer: The Estwing Rock Pick is our standard
2 - Rugged chisels: Try Kendo' 3-piece Chisel Set
3 - Compact shovel: The Koleiya 28-inch shovel works well
4 - Rock screen pan: The Wazakura Soil Sieve Set fits the bill
5 - Eye protection: DeWalt Safety Glasses are cheap and comfortable
6 - Head protection: Malta's Safety Helmet has been our go-to
7 - Jewelers lens with at least 20x magnification: Jarlink's Jewelers Loop is perfect
The geode-finding books that we use most
There are also a few books that have been extremely helpful in the search for gems. These books have great recommendations and tips:
National Audubon Society Field Guide to Rocks and Minerals: North America 
Southeast Treasure Hunter's Gem & Mineral Guide 
Earth Treasures: The Southeastern Quadrant 
We provide links to find these tools on Amazon but some can also be found at your local hardware stores. For more recommendations check out the link to our full tool guide above.
Mill Creek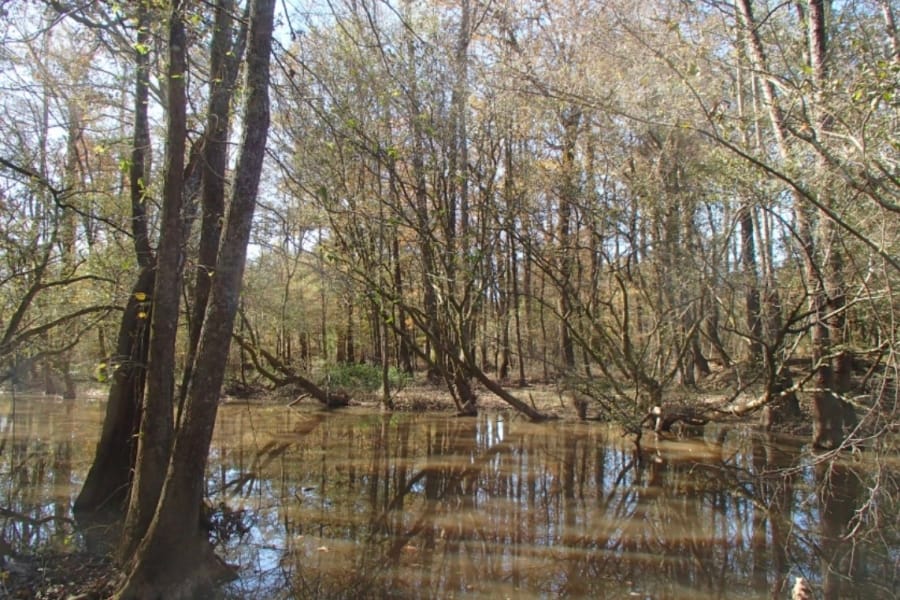 Mill Creek flows through the heart of our state, with its banks offering a variety of rocks and geological formations. The area around it is a blend of dense forests and open fields, with the creek cutting through the terrain, creating opportunities for rock hunters to find hidden geological treasures.
The geography here is diverse— you can walk through thick woods one minute and be in open fields the next. The terrain near the creek changes too, with some areas full of soft sand while others have larger rocks, all smoothed over time by the flowing water.
If you're eager to explore here, getting to Mill Creek is a breeze. If you're coming from Jackson you'll take a drive north on I-55, then head east on Highway 82. This route will take you through the picturesque Mississippi countryside right to Winston County. Once you're here, local signs and maps will guide you straight to Mill Creek.
Where we found opal in the Mill Creek
You can find both opal and opal wood if you explore along SR-25 in the vicinity of Mill Creek.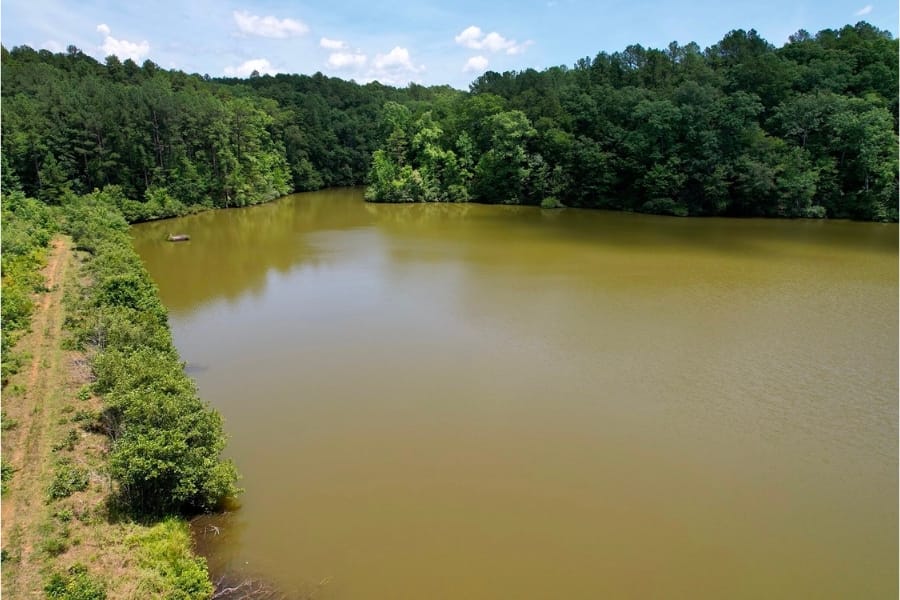 Ripley is a town up in the northern part of Mississippi, so it's got this hilly terrain that makes for some exciting exploring. The hills around it are part of the foothills of the Appalachian Mountains, which means there are a lot of different rocks and minerals hiding in the ground.
Getting to Ripley is easy. If you're coming from the north, like in Memphis, Tennessee, just head south on Highway 15, and you'll be here in no time. It's a straight shot down, and the drive is pretty with all the trees and fields.
Where we found opal in Ripley
If you're looking to dig in and find some Mississippi opal in Ripley, you can check out the places where water has flowed in the past, like old stream beds and hillsides. That's where these gems like to hide.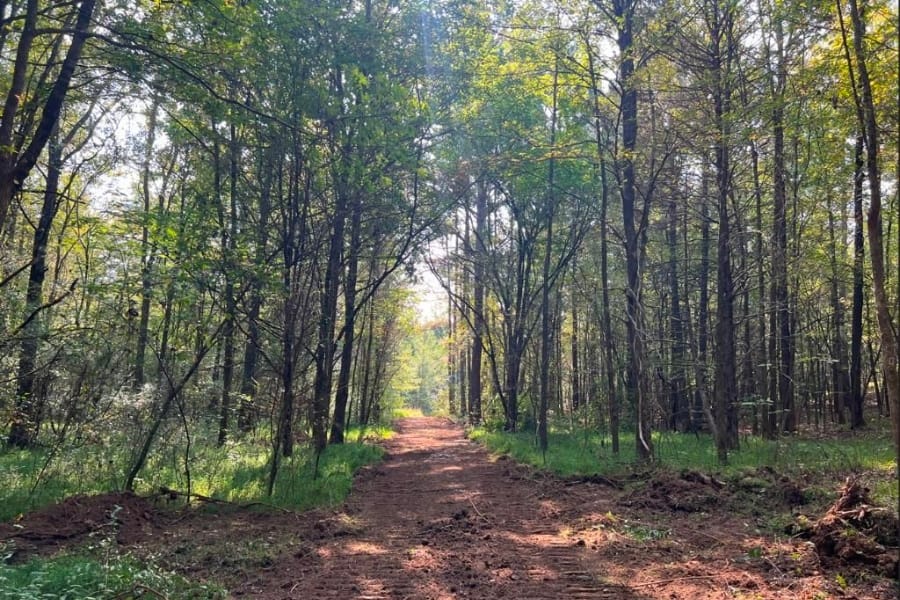 Blue Mountain is up in the northern part of our state, and it's not flat like a pancake at all. Instead, it's got hills that roll up and down like a bumpy ride at an amusement park. Like in Ripley, its hills are part of the Appalachians.
The ground at Blue Mountain is a patchwork of forests and fields, with plenty of creeks snaking through. These creeks have been carving up the land for ages, making it a great spot for rock hunters. For those with a sharp eye, Blue Mountain could be a treasure trove.
To get here, if you're heading from Tupelo, Mississippi, take Highway 15 north, drive through the town of New Albany, and keep going until you see signs for Blue Mountain. It's a fun trip, not too long, and the scenery is pretty awesome.
Where we found opal in the Blue Mountain
Blue Mountain has the right mix of heat and water from long ago that have formed opals. If you want to find them, you can start by looking at places where water has flowed or collected, like creek beds or areas that may have been geothermally active in the past.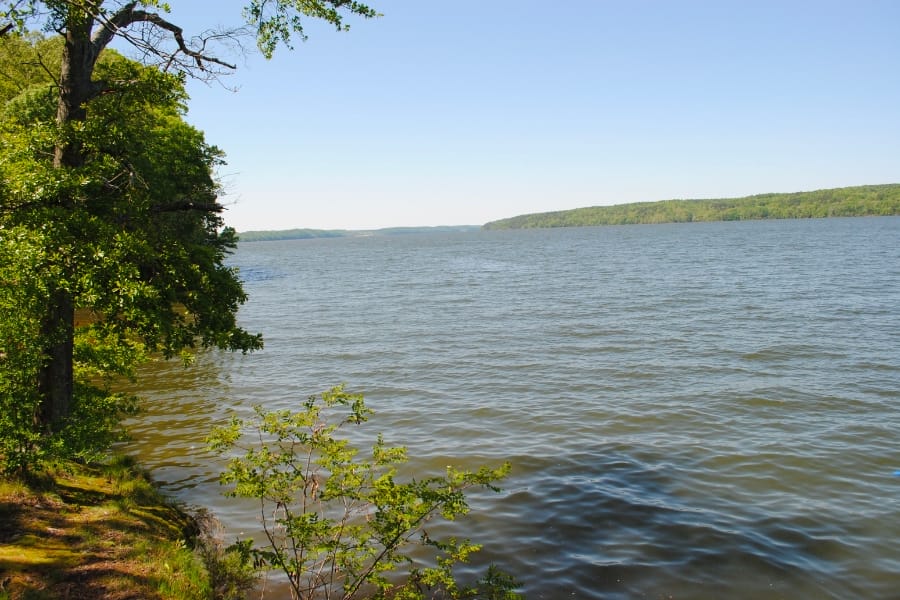 Eastport is a real-life picture postcard. Nestled up in the northeastern corner of Mississippi, its marina is near the border with Alabama and Tennessee. It's special because it's right by Pickwick Lake, a huge, beautiful lake that's like a giant mirror reflecting the sky.
The geography around here is super interesting. There are a bunch of different landforms because the Appalachian Mountains are not too far away. This means you get to see hills, valleys, and lots of trees.
Getting to Eastport is a snap. If you're coming from Tupelo, take Highway 25 north, and it'll lead you straight there. You'll drive past some neat little towns and lots of green trees. It's a peaceful drive, and before you know it, you'll be at the lake, ready to explore.
Where we found opal in Eastport
The terrain and geology in Eastport are exciting for anyone hunting for opals. It has a mix of sedimentary rocks, and these are the kind of rocks where you can find opal here.
Remember, opals form in places where there's been water, and since Eastport is by the lake, it's got a good chance of being a hidden spot for these sparkly rocks.
The Best Places To Buy Opal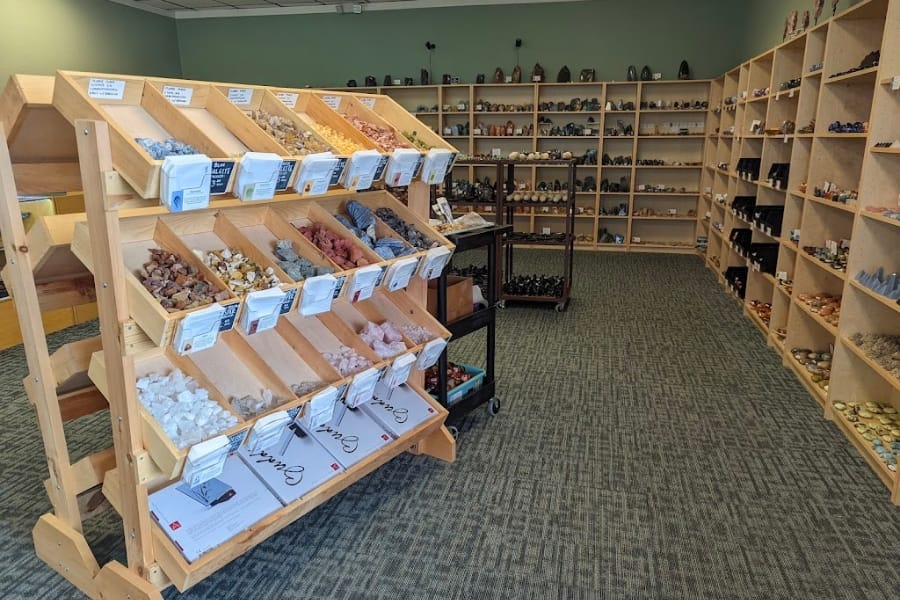 Since opals are pretty rare, even in places where you can find them, another option you can explore if you want to take home one is to visit our trusted local rock shops that have them.
Below are some of the stores you can consider:
Hands of Earth Energy – 106 Main Ave N, Magee, MS 39111
Mississippi Petrified Forest Gift Shop – 124 Forest Park Rd, Flora, MS 39071
Pebble House – 344A Courthouse Rd, Gulfport, MS 39507
Soul Synergy Rocks and Crystals – 3010 Lakeland Cove Suite X, Flowood, MS 39232
Stone Man & the Gem Lady – 98 N Jeff Davis Ave STE A, Long Beach, MS 39560
The Crystal Cottage – 8095 Menge Ave, Pass Christian, MS 39571