Some of the most beautiful opals in the world are hidden in the hills and mountains of Idaho. These stones aren't ordinary; they have colors that sparkle and change as the light hits them.
Idaho's opals are often found in places where volcanoes have erupted in the past, creating the ideal conditions for these gems to grow.
Our article is your first step to discovering your Idaho opal. We'll share the best spots to start looking, what you should bring along, and how to spot an opal in the rough.
Whether you're a seasoned rockhound or just looking for a new adventure, our guide is here to help make your opal dreams come true. Keep reading to get all the details on how to find these hidden treasures in Idaho.
What Is Idaho Opal Anyway?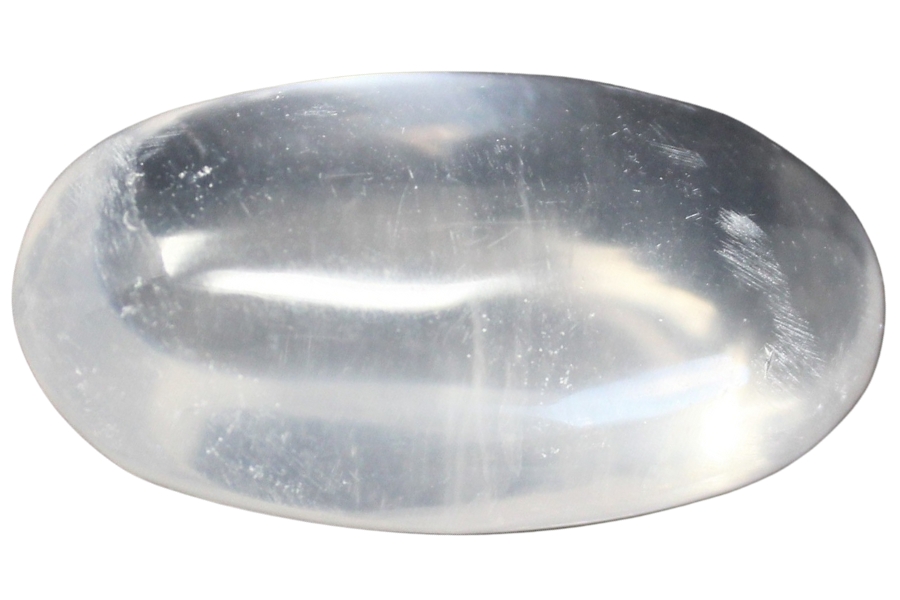 Opals are a type of valuable rock that are famous for having a wide range of colors, sometimes including every color of the rainbow.
The way these colors shimmer and change in the light makes it look like fireworks or the northern lights are inside a rock. The stuff that makes up quartz is silica, which is also what opals are made of.
But there is water inside them. This water is what makes the colors look so great. Opals can be clear, see-through, or opaque, and the background color can be almost any color between white and black.
You can find opals in many places around the world. The worth of an opal sometimes depends on where they were found. They can also be found in places where geothermal hot springs have been.
It's possible to find opals in places where hot springs are because that's the best way to make them. We created an article to help you identify opals in easier ways.
How We Found The Best Opal Locations in Idaho
When it comes to choosing the best options for finding Idaho opal there are plenty of things we consider. Many of the best locations are closely guarded secrets which can make it really difficult for more casual geode hunters to find success. The key factors in our recommendations are:
The deep experience and understanding of our team about the area
Recommendations from local groups and clubs
How easy it is to get the a particular location
Safety and potential hazards when collecting
Weighing private and public locations
The ability for both experienced and novice geode enthusiasts to find great samples
With these factors in mind we've been able to put together a fantastic list that just about anyone can use!

The Best Places To Find Opal in Idaho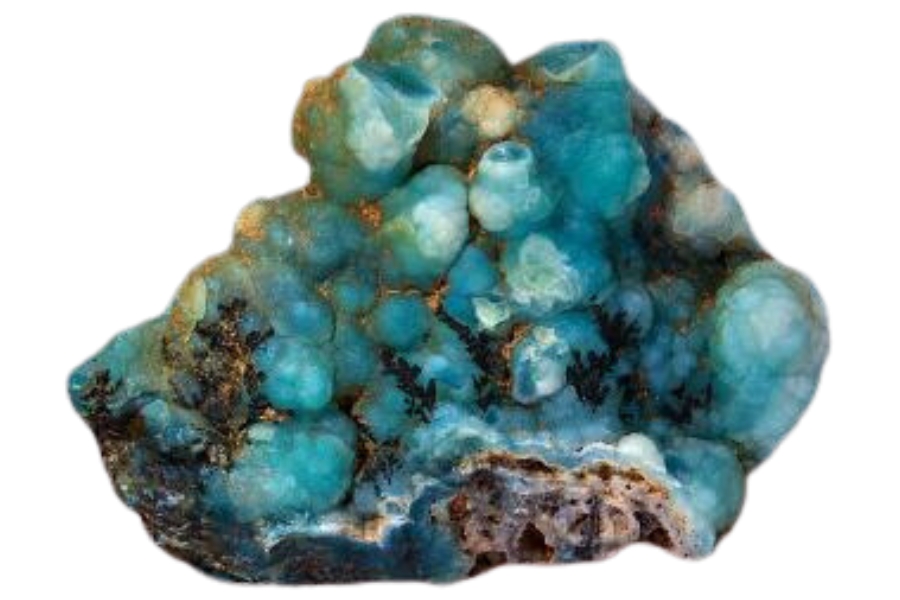 Let's talk about the best places in the state to find opal. There are several locations to find gems in Idaho, but only a few are good for opal. Many people don't know about these spots, but they're great for looking!
Always Confirm Access and Collection Rules!
Before heading out to any of the locations on our list you need to confirm access requirements and collection rules for both public and private locations.
These requirements are subject to change without notice and may differ from what we state below.
Always get updated information directly from the source ahead of time to ensure responsible rockhounding.
People who want to find their opals will love Camas Creek in Idaho. It's like a secret gem. Many, many years ago, hot lava flowed through this area and changed the landscape. It's part of Idaho's volcanic past.
Opals could form because of the conditions left behind when the lava cooled down. The earth moved, and water ran over time, which helped bring these sparkling stones to the surface, where we can find them.
The area around Camas Creek is unique for people looking for opals because it has a lot of layers of volcanic ash. In these layers, opals like to grow in secret.
Since the creek has eaten away some ground, you don't have to dig as deep to reach the layers. Therefore, it's known as a good spot to begin your search.
Before you bring anything back from Idaho, ensure you know the most up-to-date rules for gathering.
Where we found opal at Camas Creek
You can walk along the creek and watch for signs of these beautiful stones in volcanic ash layers.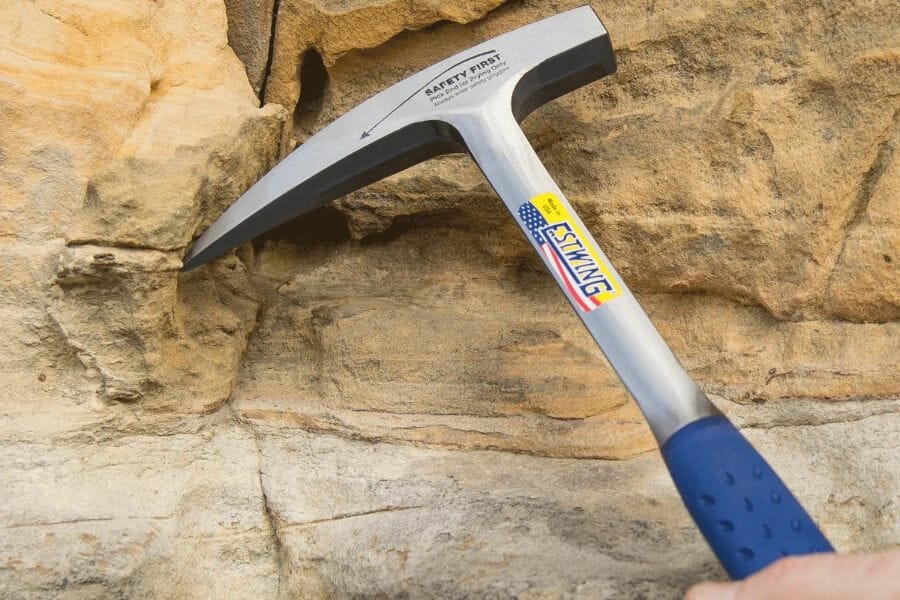 The tools every geode hunter will need
When you're out looking for geodes having the right tools for the job is very important. You don't need a lot for most trips but there are a handful that are critical and will make your life a lot easier.
We get asked a lot about the equipment we use. Over the years we've found a handful of tools that we recommend to both new and experienced geode hunters which we outline in great detail in our complete rockhounding tools and kit guide. These are quality options that also happen to be relatively inexpensive.
Below are the basic tools that make your life so much easier and save you a ton of time. Check out the full guide to see everything we recommend bringing. One quick note, as an Amazon Associate I earn from qualifying purchases but we try very hard to only recommend gear we would use ourselves and often recommend brands you can't find on Amazon.
At a minimum you should have:
1 - Sturdy rock hammer: The Estwing Rock Pick is our standard
2 - Rugged chisels: Try Kendo' 3-piece Chisel Set
3 - Compact shovel: The Koleiya 28-inch shovel works well
4 - Rock screen pan: The Wazakura Soil Sieve Set fits the bill
5 - Eye protection: DeWalt Safety Glasses are cheap and comfortable
6 - Head protection: Malta's Safety Helmet has been our go-to
7 - Jewelers lens with at least 20x magnification: Jarlink's Jewelers Loop is perfect
The geode-finding books that we use most
There are also a few books that have been extremely helpful in the search for gems. These books have great recommendations and tips:
National Audubon Society Field Guide to Rocks and Minerals: North America 
Northwest Treasure Hunter's Gem & Mineral Guide 
Earth Treasures: The Northwestern Quadrant 
We provide links to find these tools on Amazon but some can also be found at your local hardware stores. For more recommendations check out the link to our full tool guide above.
Another cool place to look for opals is in Clover Creek. While this creek isn't as big as some other well-known spots, it has its unique charm and is famous for the valuable stones that are said to be found there.
There have been volcanic action in Clover Creek in the past. Volcanoes exploded a long time ago and left behind ash and lava. These conditions took just over a very long time for opals to form.
Clover Creek isn't as well-known as some other spots, so it's not as busy. Since not as many people are looking for opals here, you might have a better chance of finding one.
Because it's close to a peaceful creek and surrounded by stunning Idaho scenery, it's a nice place to go opal hunting with family or friends.
Where we found opal in Clover Creek
The opals are hidden at the edges of the creek. The water in Clover Creek has slowly washed away layers of rock and soil, making it a great place to look for opals.
This means that some opals could be near the water, just below it, or mixed in with the gravel on the shore.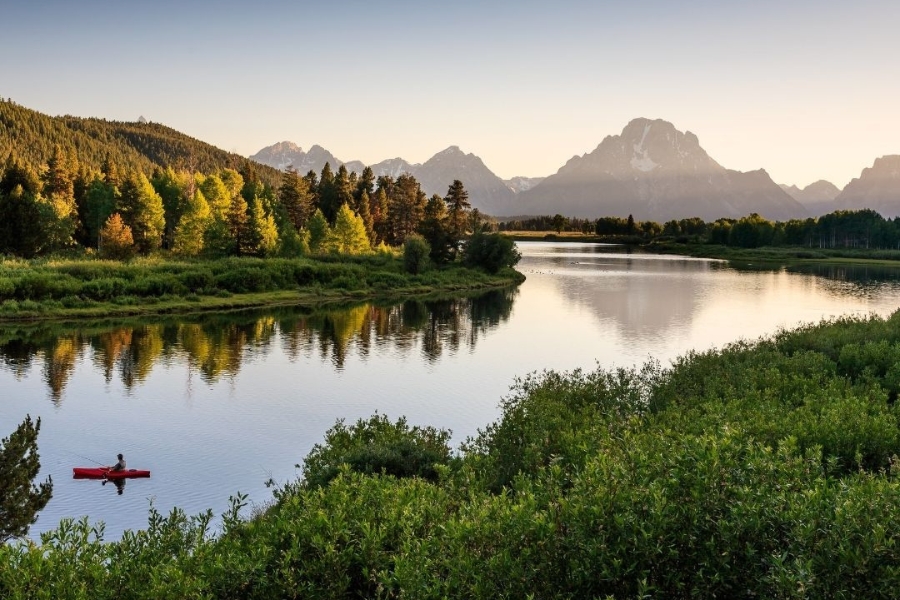 Snake River flows through a landscape full of interesting rocks. This is also a great place to look for opals. The river is very big and goes through many different areas of the state, giving opals many places to hide.
A long time ago, volcanic eruptions covered this area with ash and lava. Over time, this made it the best place for opals to grow. The Snake River has worn away at the volcanic rock, showing hidden spaces where the valuable stones may be waiting.
The thrill of the hunt for opals along the Snake River is one of the best things about it. People aren't as likely to pick over it as they might be at smaller, busier spots.
You might find an opal, and you can also enjoy the great outdoors and the beautiful views along the Snake River. It's like a prize hunt in the middle of a picture-postcard view.
Where we found opal at Snake River
You can walk along the river's edge or dig through the sand and gravel on the banks. New specimens can be found as the water moves and flows down the river. Also, the area is very big, and along the river, there are lots of cool places to visit.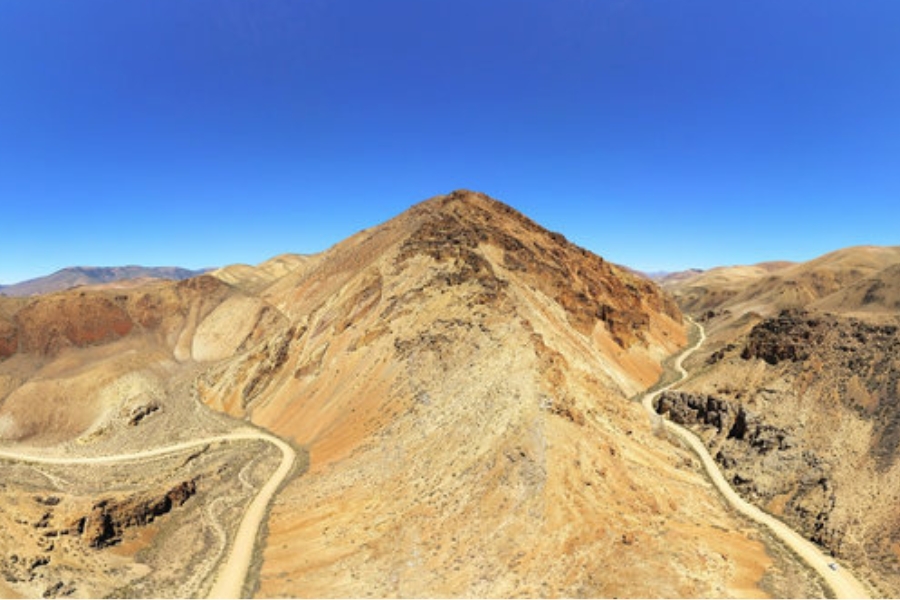 Another great place for opal hunters to try their luck is Spar Canyon, which is spread out in the wild middle of Idaho. Because the canyon has steep walls and rocky ground, it might look hard to explore.
But that's exactly what has kept the opals hidden and safe for people eager to find them. A long time ago, the area was a volcano hotspot. It was this volcanic history that made it possible for opals to form here.
Amazingly, Spar Canyon has a variety of beautiful scenes. There are different types of opals in the area because of the other rocks and minerals.
Plus, since it's not as well-known as some other spots, you may have the whole place to yourself, giving you peace and room to look.
This makes it an exciting place to visit, especially for treasure hunters who like to take on new challenges. Plus, being in a place so wild and beautiful makes looking for Idaho's secret gems even more exciting.
Where we found opal at Spar Canyon
You can carefully look on the ground or chip away at the canyon walls where layers of ash and minerals have settled over time to find opals in Spar Canyon.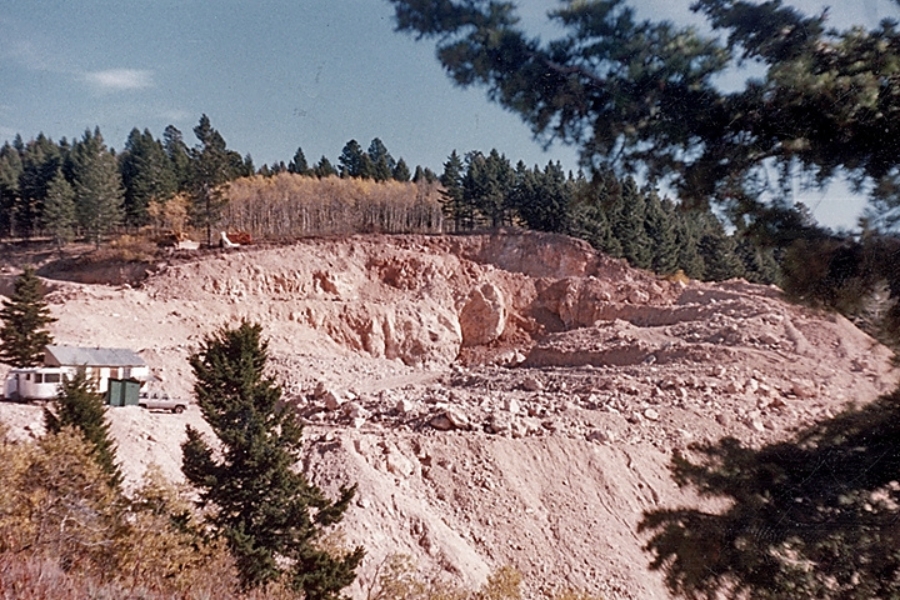 People all over Idaho know Spencer Opal Mine as the best place to dig for opals. You can go into this mine and start looking for these bright gems immediately if you pay a small fee and bring some digging tools.
It's built on top of a lava flow. This is very important because the conditions made by old lava are ideal for making opals, and Spencer Opal Mine is full of them.
It's one of the few places that let you dig for opals on a "finders, keepers" basis. Within the mine, you can find opals buried for millions of years.
Additionally, the opals are bigger and more numerous in this mine than other locations. Visitors of all ages and levels of skill can enjoy themselves here.
Where we found opal at Spencer Opal Mine
Opals can be found in the tailings, or waste piles, of the Spencer Opal Mine. These are the things that were left over from business mining. Most opal at Spencer is found in rhyolite, a volcanic rock.
Other Great Places To Find Idaho Opal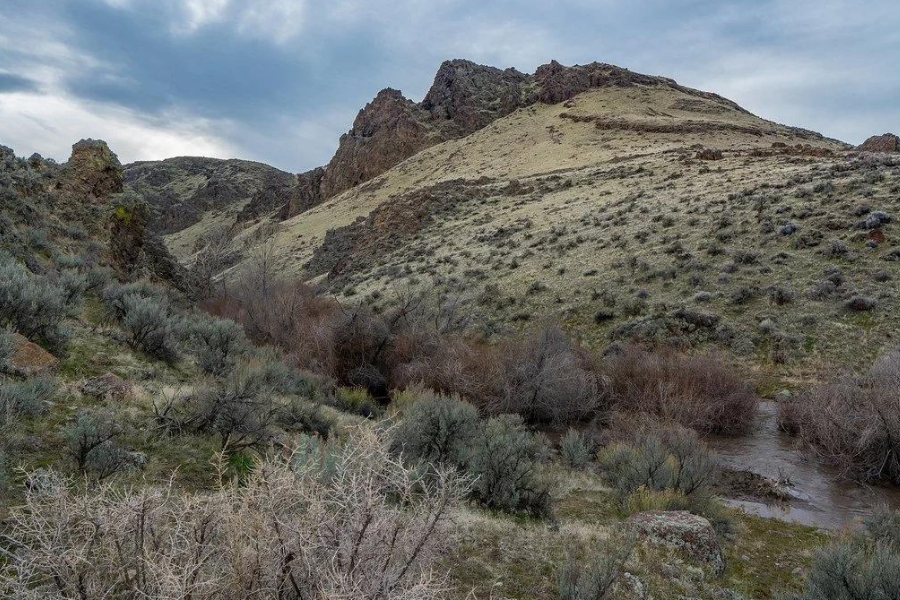 After we talked about our choices, we were going to talk about the other places on our list. There are now more places where each idea worked for us than before. They are grouped by county below.
Our recommendations by county
| | |
| --- | --- |
| County | Location |
| Canyon | Marsing area, Graveyard Point |
| Clark | Opal Mountain Mine |
| Gem | Emmett area, Horseshoe Bend |
| Kootenai | Setters area land surfaces |
| Latah | Moscow area, decomposed basalt exposures |
| Lemhi | Panther Creek Valley |
| Nez Perce | Lewiston area, downstream to gravel pits at Silcott |
| Owyhee | Brace Brothers Ranch |
| Owyhee | Castle Creek |
| Owyhee | Squaw Creek Canyon |
Common Opal-Hunting Questions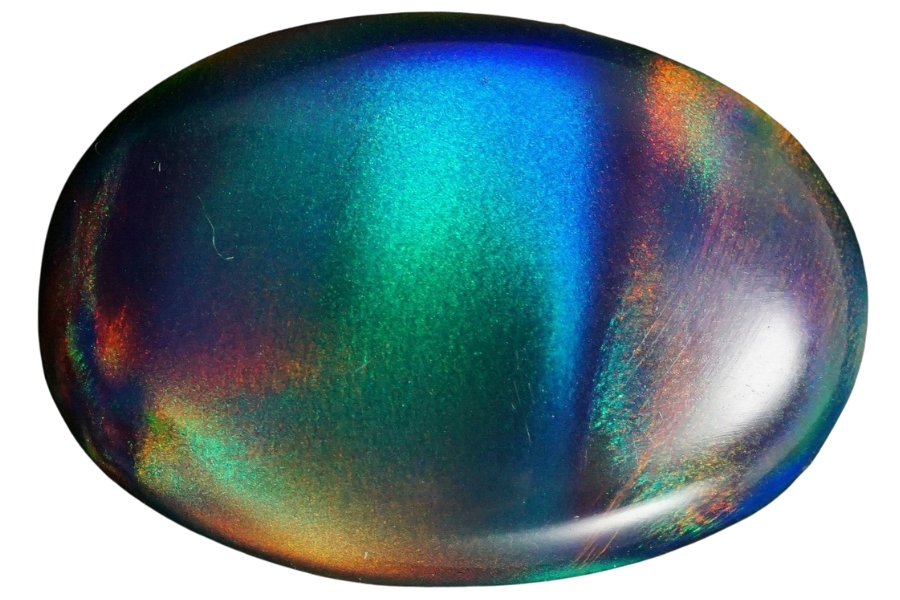 If someone wants to know where to find opal in Idaho, they often ask the following:
Is it illegal to collect opal in Idaho?
Collecting opals in Idaho is not illegal as long as you do it in places designated for the public to collect, where you pay a fee to dig for the day and keep what you find.
There are also other public lands where rockhounding is allowed, but it's important to know the rules and regulations before you start.
Rockhounding for fun is usually allowed on public lands controlled by the Bureau of Land Management (BLM) and the United States Forest Service.
People can often get small amounts of rocks and minerals from these places without a pass. If you're on private land, though, you need permission from the area's owner to collect minerals like opals.
It's always against the law to collect on private land without permission, in National Parks, or in other places that are protected or set aside for scientific study.
Before you go opal hunting, know the laws and rules of the place you want to visit and get any permits you may need. Also, remember to "Leave No Trace" to protect the environment as much as possible.
The Best Places To Buy Opal In Idaho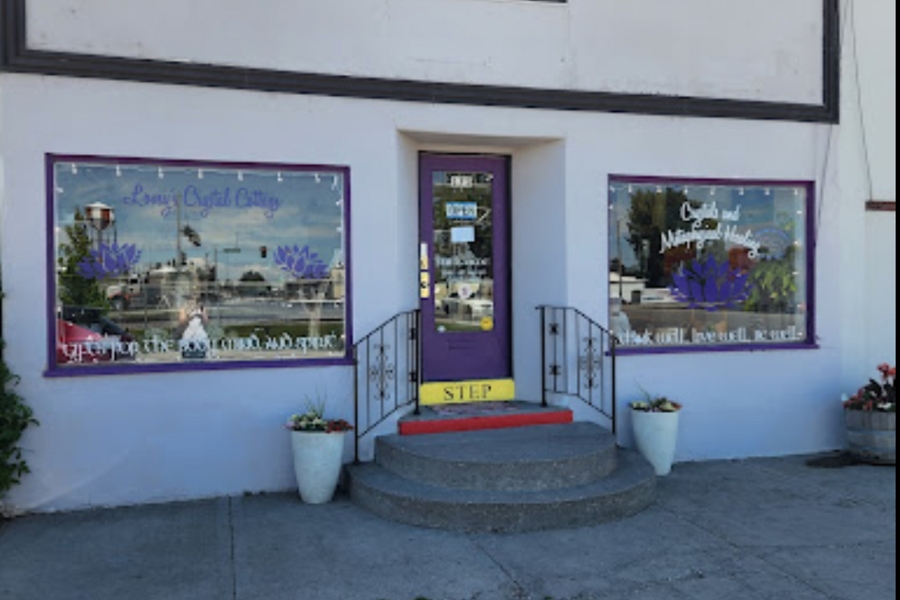 Some people don't like having to work hard and get dirty to find opal outside. This list is for you if you don't want to do that.
Here are a few of our favorite places to find and buy opal in the area: