Oregon is known for its rich agate deposits, but the state is vast, and the areas with the most agates are spread out across that state's many different landscapes. It can be challenging for people looking for agates and finding their way through the vast forests, mountains, and coasts.
Weather and seasonal changes can make it harder to find agate deposits. Without knowing where to look, how the land is made, and what tools to use, you can spend hours looking and not find anything.
Lucky for you agate hunters, there are many ways to find success, including our guide. From the well-known beaches of Newport and Lincoln City to Graveyard Point and Richardson's Rock Ranch, your trip to Oregon to look for agates can be very rewarding!
What is Oregon Agate?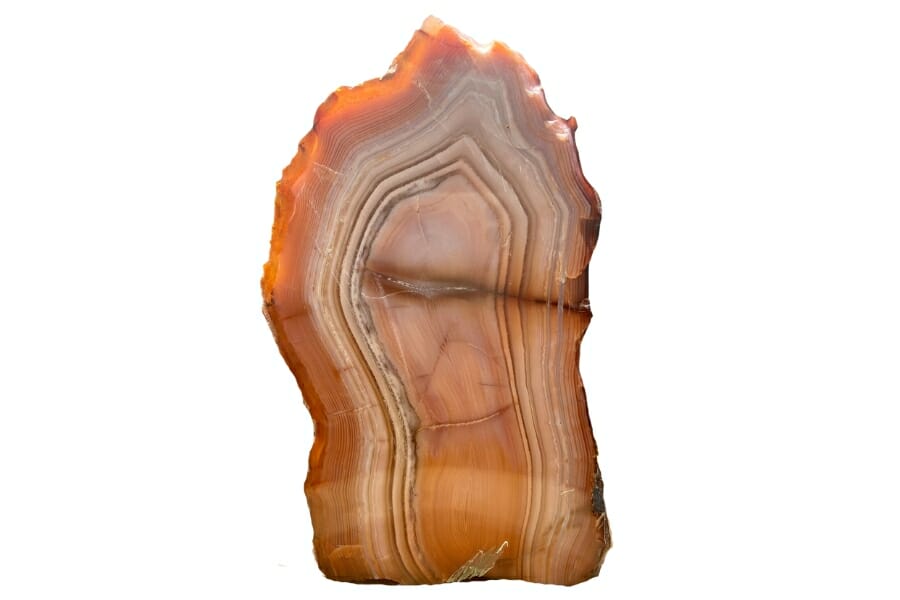 Oregon agates are renowned for their striking colors, including red, orange, yellow, blue, and purple. The intricate patterns make each agate a unique piece of art.
Agates are made when tiny pieces of silica slowly build up inside holes or spaces in rocks. As layers of silica build up over time, they make bands of different colors and textures that circle the center of the agate.
Along the Oregon coast, agates can be discovered on sandy beaches where the constant action of the waves has exposed them. The state's volcanic history has also contributed to the formation of agates in various mountainous regions, including the Ochoco Mountains and Steens Mountain.
If you're wondering about their value, you can use this article to determine how much agates are worth.
Moss agates
Moss agates are a specific type known for their distinctive moss-like inclusions, giving them a unique and organic appearance. These inclusions resemble branches, ferns, or moss-like patterns, typically formed by minerals such as hornblende or chlorite.
Oregon is indeed a prominent location for finding moss agates. The state's varied geological features and volcanic history have contributed to the formation of agates, including moss agates.
Coastal areas such as Newport, Lincoln City, and Cannon Beach in Oregon offer excellent opportunities for agate hunters, including moss agates.
Fire agates
Fire agates are beautiful agate with colors that shimmer like fire or opal. They're known for playing with light and bright colors to make a beautiful effect.
They are known for playing with light and bright colors to make a beautiful effect. Fire agates are made by putting alternating layers of chalcedony and limonite on top of each other, which makes thin platelets.
There are many different kinds of agate deposits in Oregon. The state is known for producing agates, but fire agates rarely appear.
Blue lace agates
Blue lace agates are admired for their ethereal beauty. It's usually clear to opaque and has thin white or light blue bands that look like delicate lace. The soft blue color of these agates is thought to come from the small amounts of copper in the silica when they formed.
Oregon is indeed known for being a prominent source of blue lace agates. The state's diverse geological history has resulted in the formation of these stunning gemstones in various areas.
How We Know About Great Locations For Agate in Oregon
With agates being so beautiful you can image that the best spots are not always advertised widely. In fact, it isn't unusual for good places to find agates to be secrets known by just a few locals. Fortunately, you do know someone who has been around the block!
The key factors in our recommendations are:
The deep experience and understanding of our team about the area
Recommendations from local groups and clubs
How easy it is to get the a particular location
Safety and potential hazards when collecting
Weighing private and public locations
The ability for both experienced and novice agate enthusiasts to find great samples
With these factors in mind we've been able to put together a fantastic list that just about anyone can use!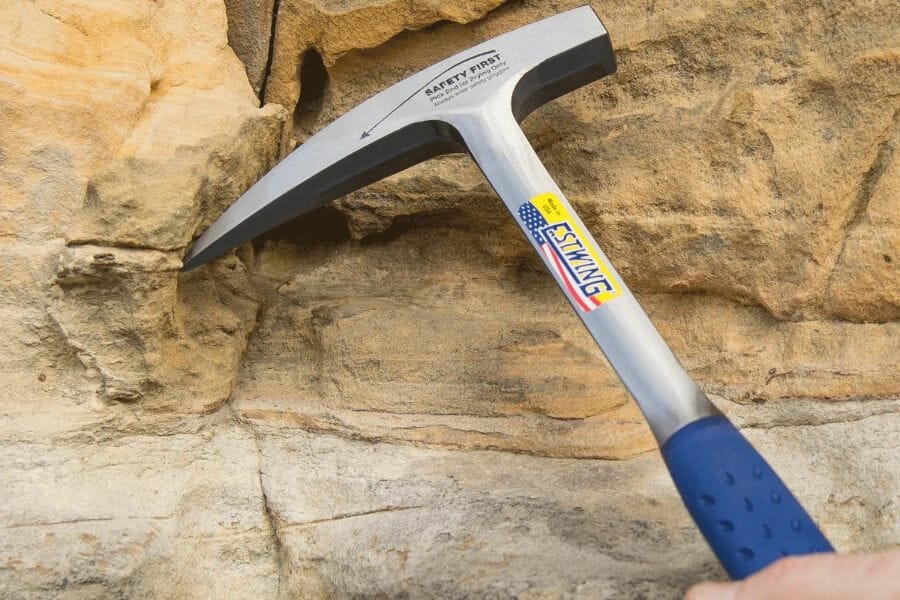 The tools every agate hunter will need
When you're out looking for agates having the right tools for the job is really going to make or break your success. You don't need a lot for most trips but there are a handful that are critical and will make your life a lot easier.
We get asked a lot about the equipment we use. Over the years we've found a handful of tools that we recommend to both new and experienced agate hunters which we outline in great detail in our complete rockhounding tools and kit guide. These are quality options that also happen to be relatively inexpensive.
Below are the basic tools that make your life so much easier and save you a ton of time. Check out the full guide to see everything we recommend bringing. One quick note, as an Amazon Associate I earn from qualifying purchases but we try very hard to only recommend gear we would use ourselves and often recommend brands you can't find on Amazon.
At a minimum you should have:
1 - Sturdy rock hammer: The Estwing Rock Pick is our standard
2 - Rugged chisels: Try Kendo' 3-piece Chisel Set
3 - Compact shovel: The Koleiya 28-inch shovel works well
4 - Rock screen pan: The Wazakura Soil Sieve Set fits the bill
5 - Eye protection: DeWalt Safety Glasses are cheap and comfortable
6 - Head protection: Malta's Safety Helmet has been our go-to
7 - Jewelers lens with at least 20x magnification: Jarlink's Jewelers Loop is perfect
The agate-finding books that we use most
There are also a few books that have been extremely helpful in the search for gems. These books have great recommendations and tips:
National Audubon Society Field Guide to Rocks and Minerals: North America 
Northwest Treasure Hunter's Gem & Mineral Guide 
Earth Treasures: The Northwestern Quadrant 
We provide links to find these tools on Amazon but some can also be found at your local hardware stores. For more recommendations check out the link to our full tool guide above.
The Best Spots To Find Agates in Oregon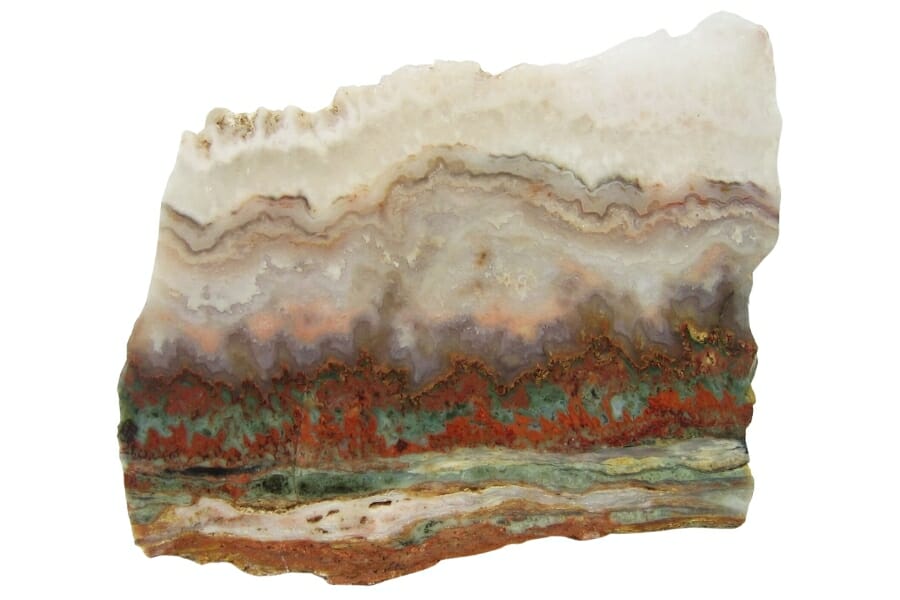 Here are our recommendations for the best places in Oregon to look for agates. Even though there are several great places to look for gems in Oregon, not all are suitable for finding agates.
Always Confirm Access and Collection Rules!
Before heading out to any of the locations on our list you need to confirm access requirements and collection rules for both public and private locations.
These requirements are subject to change without notice and may differ from what we state below.
Always get updated information directly from the source ahead of time to ensure responsible rockhounding.
Crater Lake National Park is a stunning natural wonder in southern Oregon. It's known for its beauty and geological importance. The park's center is Crater Lake, a deep blue lake formed in the caldera of an old volcano called Mount Mazama.
Different agate deposits have formed here because of the area's volcanic history and the erosion caused by glaciers. The distinct volcanic rocks, weathering, and erosion have exposed these gems, making them easy to find.
Before you bring your agate crystals home, know the most up-to-date rules about collecting in Oregon.
Where we found agates in Crater Lake National Park
Crater Lake, Cleetwood Cove, is a popular access point for boat tours. The shoreline here offers opportunities to find agates, especially in areas where wave action and erosion have exposed them.
The Wizard Island is a volcanic cinder cone within Crater Lake that provides access to the lake's water. You can take a boat tour to reach Wizard Island and explore its shoreline, where agates can sometimes be found.
The Pumice Desert, located on the park's eastern side, is covered in volcanic ash and pumice. Agates may be discovered within the pumice deposits, particularly in areas where the loose materials have been exposed to erosion.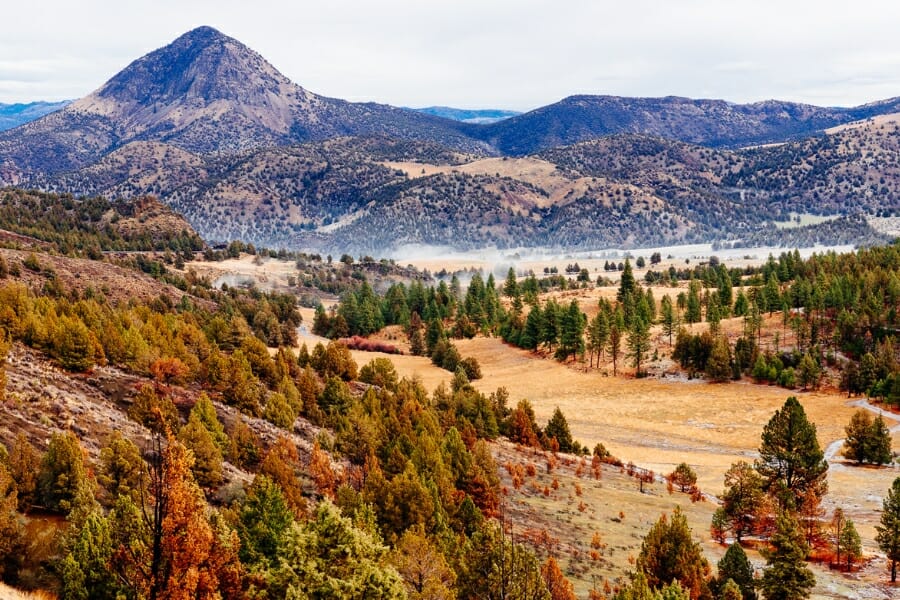 Due to its rich geological history, the Ochoco National Forest offers a favorable environment for agate seekers. The region's volcanic activity and ancient lava flows have contributed to the formation of agate deposits.
These gemstones can be found in various forms, including embedded within rocks, scattered in gravel beds, or along streambeds. The forest's diverse landscapes, ranging from rolling hills to deep canyons, allow rockhounds to explore and discover hidden treasures.
Where we found agates in Ochoco National Forest
The Big Summit Prairie area is one of the most exciting places to look for agates in the forest. You can look for agates in gravel deposits and exposed rock formations.
The prairie is open and easy to get to, which makes it easier to explore and gives you a better chance of finding unique agates. You might be able to find water-worn agates along the banks of nearby creeks and rivers.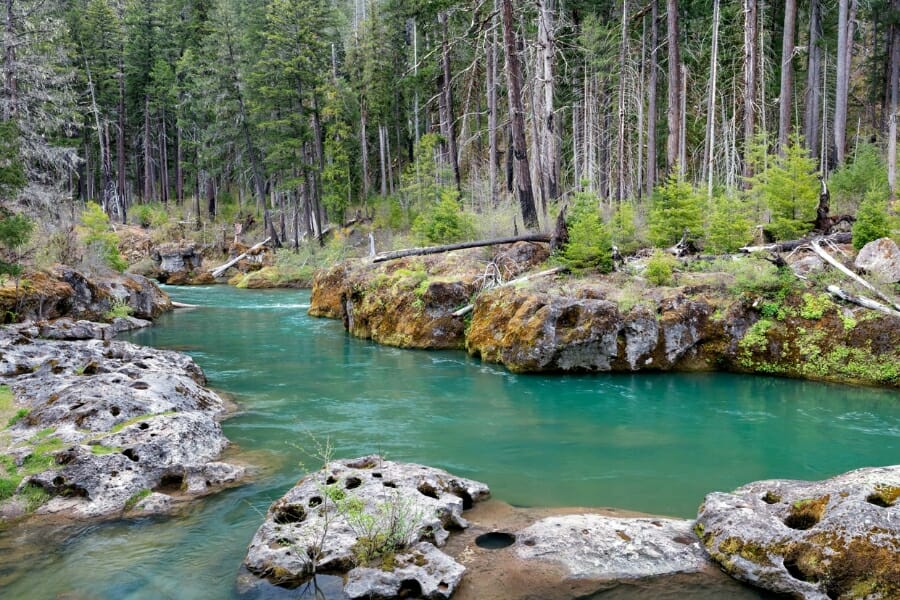 The South Umpqua River is a beautiful river known for its beautiful scenery and many natural resources. It's a great place to look for agates because of the geological features and riverine environment that make it easy for these beautiful stones to settle and be found.
The constant flow of the river and the erosion along its banks reveal agates buried in the sediment and gravel. Agates come in many sizes and shapes, from small pebbles to large pieces. Their unique patterns and bright colors make them popular with collectors and jewelry makers.
Where we found agates in the South Umpqua River
You might find agates if you look around the riverbanks and sandbars of the South Umpqua River. Agates are often found in gravel bars forming along a river's path.
You can access these deposits by carefully searching the exposed areas, especially after a higher water flow when new agate specimens may have been exposed.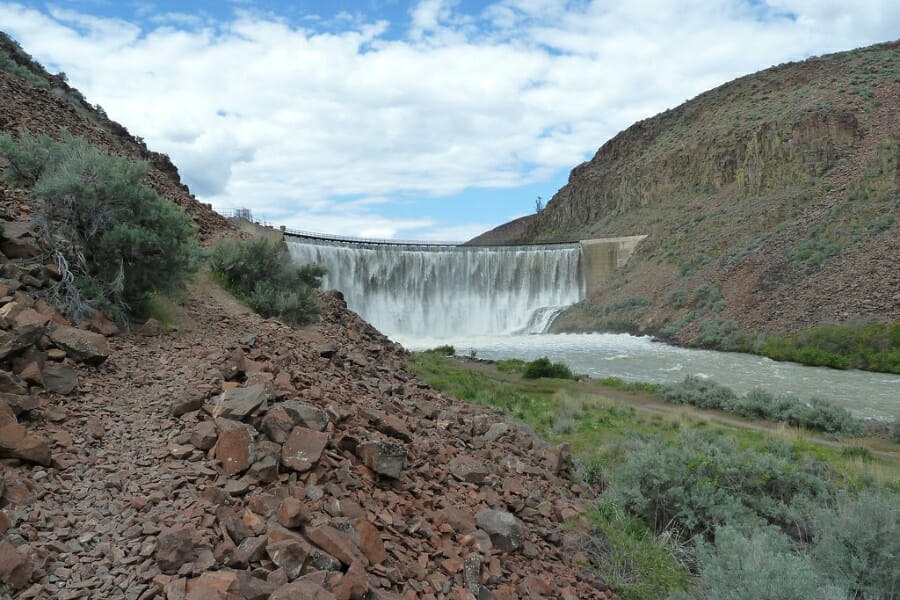 This reservoir, made by the Warm Springs Dam on the Middle Fork of the Malheur River, is a good place for people interested in agates to look for and find these beautiful stones.
Warm Spring Reservoir is an excellent place to find agates because of how its rocks are made. Along the reservoir's shoreline, rocks and pebbles, including agates, have been exposed to erosion and sediment buildup.
New agates can always be found because the water is constantly moving and the seasons change. This makes it an excellent place for rock hunters because the landscape constantly changes.
Where we found agates in Warm Springs Reservoir
Because the water level in the reservoir rises and falls, gravel bars are often along the shoreline. These places can be good places to find agates because the water constantly moves, and the sediment always falls.
Carefully search the gravel bars and look at the different rocks and pebbles.
Winchester Bay is known for its beautiful scenery and the fact that it is an excellent place to look for agates. This area along the coast has a unique environment where land, sea, and geology come together to make it easy for agates to form and be found.
The extensive beaches and changing shoreline of Winchester Bay give agate hunter plenty of places to look for these beautiful stones. The constant action of the waves and the erosion of the coast help to find agates that have been smoothed and tumbled by the ocean.
Where we found agates in Winchester Bay
The sandy beaches and outcroppings of rocks in the bay are great places to look for agates. When more of the beach and rocks are exposed at low tide, it's the best time to look for these gems.
Other Great Places To Find Agates in Oregon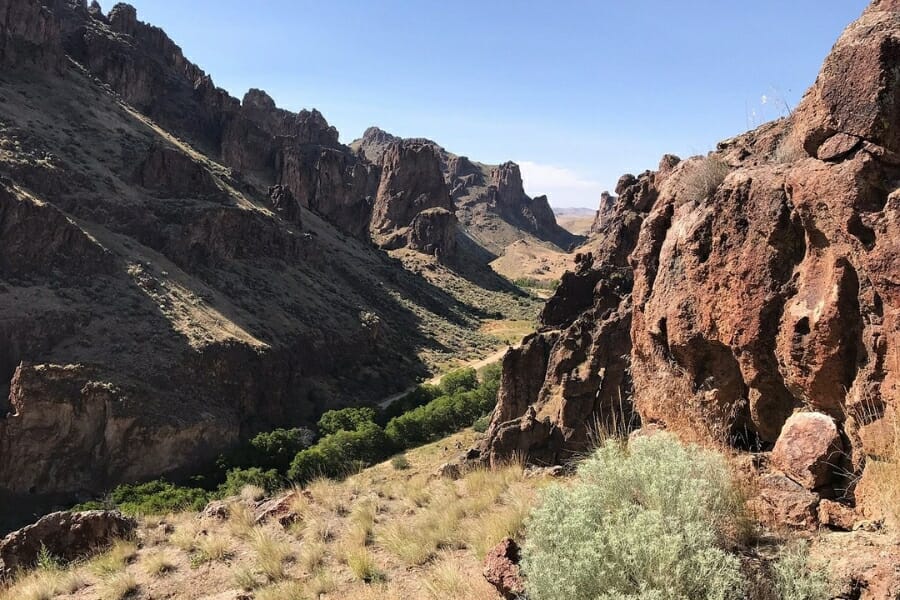 Even though we've already provided the top locations in Oregon to look for agates, we'll also provide you with more suggestions. We sorted them by county to make things easier.
Our recommendations by county
| | |
| --- | --- |
| County | Location |
| Baker | Shirttail Creek |
| Benton | Willamette River and its tributaries |
| Clatsop | Nehalem River low-water stream gravels |
| Columbia | Gravel bars of Clear Creek |
| Crook | McAllister Butte |
| Crook | Powell Butte |
| Crook | Ochoco Nodule Beds |
| Crook | Bear Creek |
| Crook | Taylor Butte |
| Crook | Carey Agate Beds |
| Crook | Shotgun Creek |
| Curry | Rogue River |
| Harney | Harney Valley |
| Jackson | Big Butte |
| Jackson | Green Springs Mountain |
| Jackson | Table Rock |
| Jackson | Lost Creek Reservoir |
| Jackson | Fulton Agate Beds |
| Josephine | All area surrounding Oregon Caves |
| Josephine | Althouse Creek |
| Klamath | Klamath River |
| Lake | Crane Canyon |
| Lake | Hart Mountain |
| Lake | Klamath Falls |
| Lane | Mt. Pisgah |
| Lane | Lookout Point Lake |
| Lincoln | Agates Beach |
| Lincoln | Commings Creek |
| Linn | Calapooya River |
| Linn | Chandlar Mt. |
| Linn | Thistle Creek |
| Malheur | Willow Creek Reservoir |
| Malheur | Jordan Creek |
| Malheur | Succor Creek Canyon |
| Willow | Lower Inmaha River |
| Wasco | Mutton Mountain |
| Wheeler | Clarno Fossil Beds |
Additional areas you can find agates
We want to make sure your search is successful because Oregon is large. You must search in these areas where agates are frequently found.
Beaches
Because of their unique qualities and processes that make them perfect habitats for agates, beaches are popular destinations for collectors. The consistent wave motion along the shoreline significantly influences agate development and exposure.
Rocks are gradually crumbled by the waves' constant battering, revealing these agate-filled cavities. The agates are eventually released by this natural erosion process and are left on the beach for collectors to find.
Rivers and riverbanks
Rivers are potent erosional agents that continuously reshape the environment and reveal geological treasures. Agates embedded initially in the rocks are now exposed due to the erosion caused by the flowing water.
Due to this natural erosion and deposition, agates can be concentrated in specific locations, such as gravel bars and exposed riverbeds. As denser than many other rocks and minerals, agates tend to settle in areas with slower currents or eddies along the riverbank.
These pockets and depositional areas become havens for agate collectors, who can search through the sediment for these captivating gemstones.
Streams and creeks
Agate hunting is made more accessible and visible by the accessibility and size of streams and rivers. Collectors can more closely examine the streambed and search for agates uncovered or partially buried by the water's passage, thanks to the smaller channels and shallower waters.
Agates' unusual patterns and hues are easier to find because of the cleaner water in streams and rivers. They are propelled along a stream or creek by the power of the water, finally being left behind in quieter places like gravel beds, bends, and eddies.
Common Agate-Hunting Questions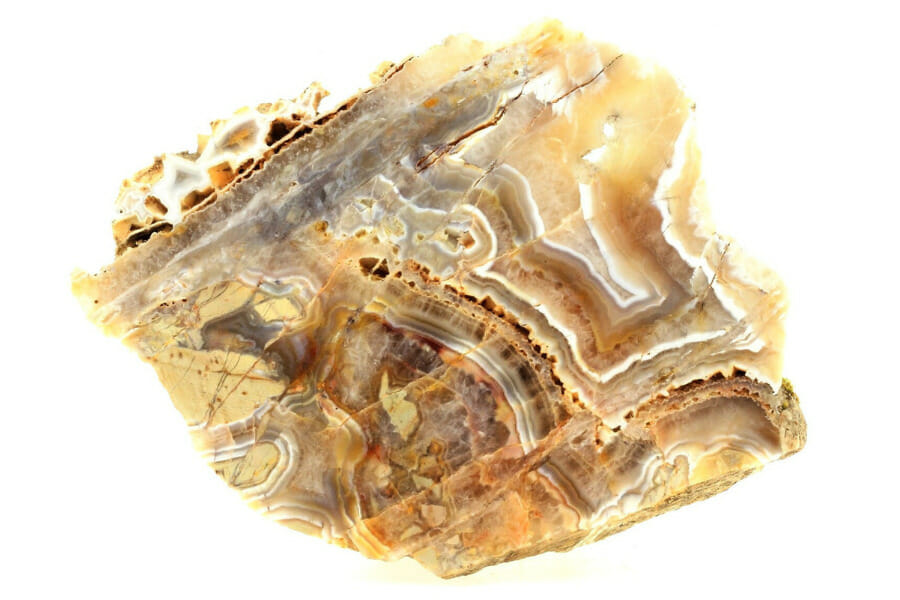 It's essential to understand the responses to the following inquiries that are frequently made concerning agates in Oregon.
Is it illegal to collect agate in Oregon?
As long as you abide by the laws, you can collect agates in Oregon. You should comply with the rules whenever you are in a public area. Ensure you have permission before entering any private property.
The Best Places To Buy Agates In Oregon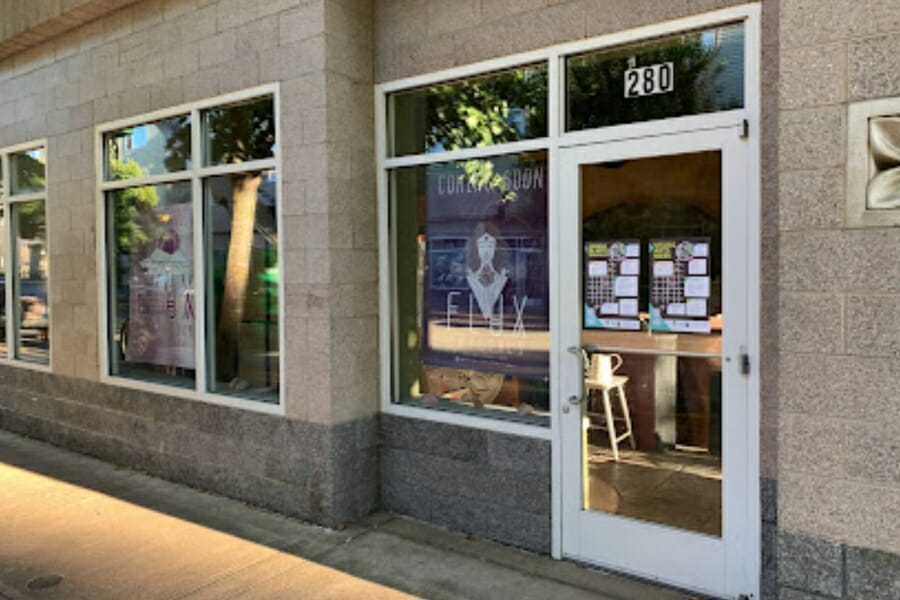 Not everyone likes to spend all day looking for agates outdoors. Sometimes all you need is a display or a specimen to add to your collection. Here's a list of places where you can buy agate crystals in Oregon:
If you have any recommendations for our list please leave a comment below!