Agate displays a spectacle of intricate patterns on a glossy structure. Each piece of this gem is a unique masterstroke of nature. With its bands of colors swaying between soft earth tones and radiant hues, it has inspired awe and admiration among collectors, jewelers, and art enthusiasts worldwide.
Agate's appeal also triggers a certain charm among rockhounds. If you're one of those who were captured by its irresistible allure, you better know that finding agate in California can be challenging without proper guidance. It takes a keen eye and an experienced hand just to identify promising locations.
That's why we did extensive research and explored our state to discover the legit spots where you can find California agates. With this helpful guide, you can uncover your own unique pieces of this natural wonder. Are you ready?
What is California Agate?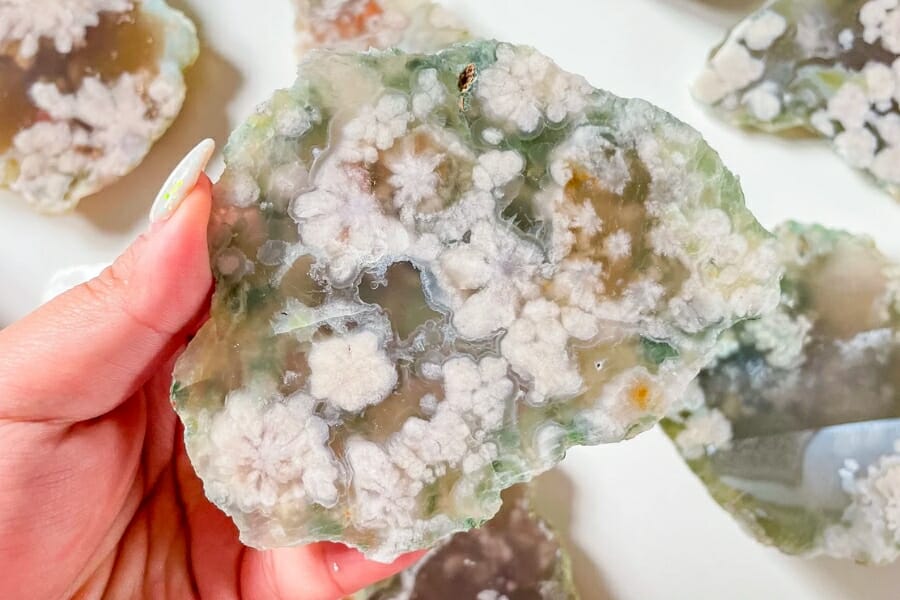 Agate, a semi-precious gemstone, is a variety of microcrystalline quartz called chalcedony. It's recognized for its characteristic banding patterns. These layers occur in a wide array of colors and are a result of mineral impurities in the silica gel that hardened over time.
Agates form primarily within volcanic rocks or ancient lavas, where they fill the cavities of decomposed minerals. They are typically found in locations where past volcanic activity has occurred or where water bodies have existed, as these conditions support their formation.
Globally, agates are commonly discovered in countries like Mexico, Brazil, India, Australia, and the United States, including California. Its awesome looks and appeal make it a reasonably prized gemstone. If you want to know more about agate's value and worth, you can read about it in our article.
Moss Agates
Moss agate exhibits inclusions that resemble moss or other types of vegetation. These "mossy" inclusions are typically formed by minerals like manganese or iron, which create green, blue, or red patterns within the stone. It's often prized by collectors for its organic appearance and its intricate details.
California has a rich geological diversity that includes moss agate. However, it's not very common here. Most of its specimens are sourced instead from India, Brazil, Uruguay, and the western regions of the U.S., like Montana and Wyoming.
Fire Agates
Fire agate is a breathtaking type that's revered for its fiery iridescence. It showcases a mesmerizing play of light, with colors ranging from reds, oranges, and browns to greens and purples. It often resembles the flicker of flames or the luminescence of sunset. Its hardness makes it great for jewelry and ornamental use.
Fortunately for you, fire agate can be found in California! Specifically, our desert regions are known to have deposits of this gem, since its formation is associated with volcanic activity.
Blue Lace Agates
Blue lace agate is known for its stunning light blue color and delicate, lace-like banding patterns. Its serene color palette, often ranging from sky blue to lavender, along with its intricate white or light blue bands, evokes an impression of tranquility and grace. It's often used in jewelry and healing practices.
Unfortunately, this particular type is not commonly found in California. Blue lace agate has a fairly-specific formation process, which does not align well with our state's geological history and conditions.
Flower Agates
Flower agate is a relatively new find in the realm of gemstones. As its name suggests, this type exhibits inclusions that resemble beautiful blossoms. These "flowers" are actually formations of manganese and other trace minerals. Its pale pink or peach-colored background adds to its gentle, soothing aesthetic.
Although rare, flower agates can be found in a certain location in California, particularly in the Hills of Brown's Rance.
Plume Agates
Plume agate is noted for its plume-like inclusions, which resemble delicate feathers, plants, or smoke trapped within the stone. This gemstone is particularly valued by collectors and artisans due to its unique beauty and the vivid imagery it can inspire. Each plume agate is like a miniature work of art.
Plume agate exists in California, although not in abundance. It can be found specifically at Mercy Springs in Merced County.
Red Agates
Red agate is a beautiful variety that's renowned for its vibrant, warm hues. Its color varies from a light, clear orange to an intense, almost opaque dark red or brown, and is typically banded. It has been used for centuries in jewelry and carvings, and it is often associated with courage, confidence, and action in various cultures.
California is home to red agate, although it may not be as abundant here as in some other states or regions of the world.
Banded Agates
Banded agate is one of the most iconic and widely-recognized forms of agate. True to its name, it's characterized by layers or 'bands' of contrasting colors. Its beauty and distinctiveness make it a favorite among gem enthusiasts and collectors. It has been used throughout history in jewelry, crafts, and as healing stones.
California is a great hunting ground for Banded Agate. Our state's terrain, influenced by volcanic activities and hydrothermal actions in the past, provides the right conditions for its formation.
Aside from agates, several other natural wonders exist in our state as evidenced by the many crystal mining sites in California, as we've discussed in this article.
How We Know About Great Locations For Agate in California
With agates being so beautiful you can image that the best spots are not always advertised widely. In fact, it isn't unusual for good places to find agates to be secrets known by just a few locals. Fortunately, you do know someone who has been around the block!
The key factors in our recommendations are:
The deep experience and understanding of our team about the area
Recommendations from local groups and clubs
How easy it is to get the a particular location
Safety and potential hazards when collecting
Weighing private and public locations
The ability for both experienced and novice agate enthusiasts to find great samples
With these factors in mind we've been able to put together a fantastic list that just about anyone can use!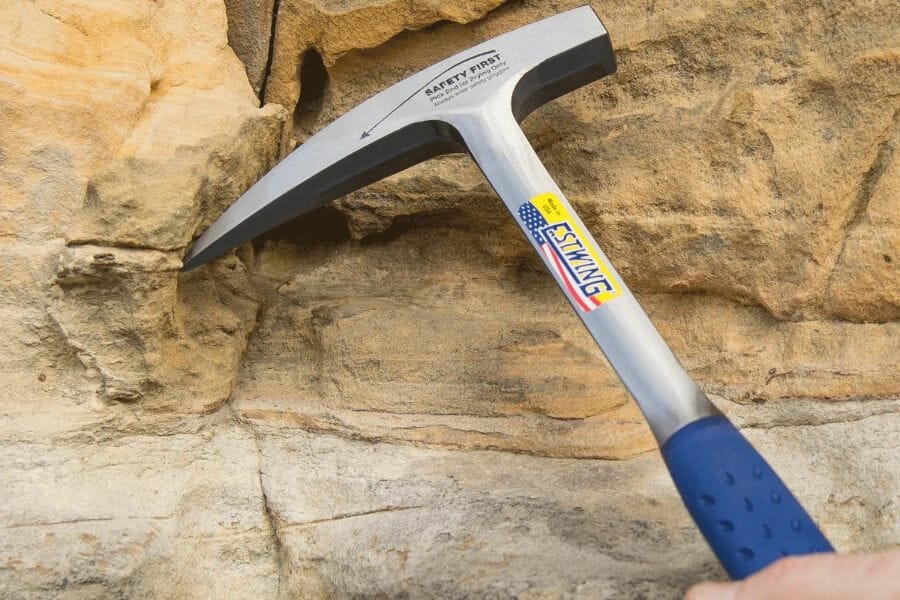 The tools every agate hunter will need
When you're out looking for agates having the right tools for the job is really going to make or break your success. You don't need a lot for most trips but there are a handful that are critical and will make your life a lot easier.
We get asked a lot about the equipment we use. Over the years we've found a handful of tools that we recommend to both new and experienced agate hunters which we outline in great detail in our complete rockhounding tools and kit guide. These are quality options that also happen to be relatively inexpensive.
Below are the basic tools that make your life so much easier and save you a ton of time. Check out the full guide to see everything we recommend bringing. One quick note, as an Amazon Associate I earn from qualifying purchases but we try very hard to only recommend gear we would use ourselves and often recommend brands you can't find on Amazon.
At a minimum you should have:
1 - Sturdy rock hammer: The Estwing Rock Pick is our standard
2 - Rugged chisels: Try Kendo' 3-piece Chisel Set
3 - Compact shovel: The Koleiya 28-inch shovel works well
4 - Rock screen pan: The Wazakura Soil Sieve Set fits the bill
5 - Eye protection: DeWalt Safety Glasses are cheap and comfortable
6 - Head protection: Malta's Safety Helmet has been our go-to
7 - Jewelers lens with at least 20x magnification: Jarlink's Jewelers Loop is perfect
The agate-finding books that we use most
There are also a few books that have been extremely helpful in the search for gems. These books have great recommendations and tips:
National Audubon Society Field Guide to Rocks and Minerals: North America 
Southwest Treasure Hunter's Gem & Mineral Guide 
Earth Treasures: The Southwestern Quadrant 
We provide links to find these tools on Amazon but some can also be found at your local hardware stores. For more recommendations check out the link to our full tool guide above.
The Best Spots To Find Agates in California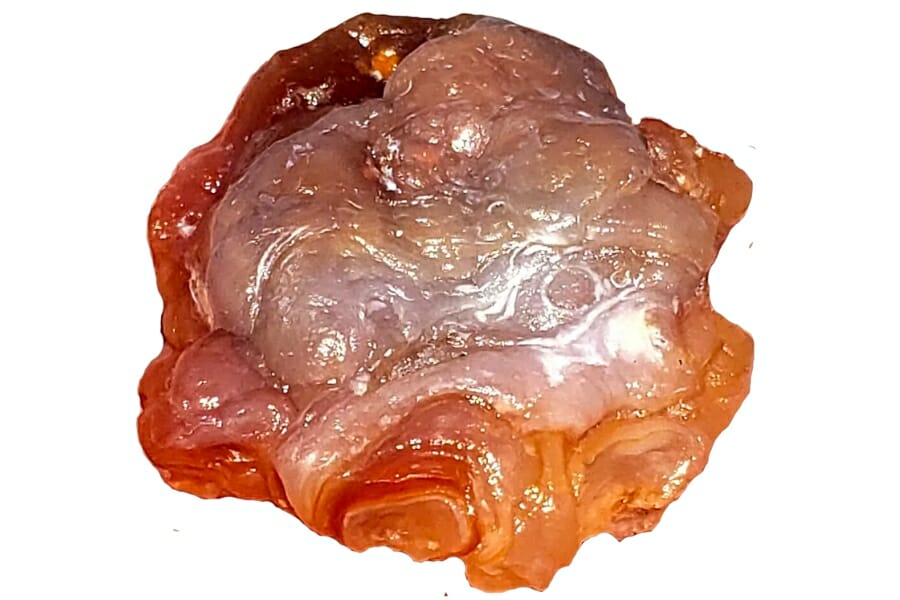 If you aim to find different kinds of gemstones in our state, you can visit our article on the gem mining sites in California. But if you have a laser focus on finding agates, here are our top recommended sites for your visit here:
Always Confirm Access and Collection Rules!
Before heading out to any of the locations on our list you need to confirm access requirements and collection rules for both public and private locations.
These requirements are subject to change without notice and may differ from what we state below.
Always get updated information directly from the source ahead of time to ensure responsible rockhounding.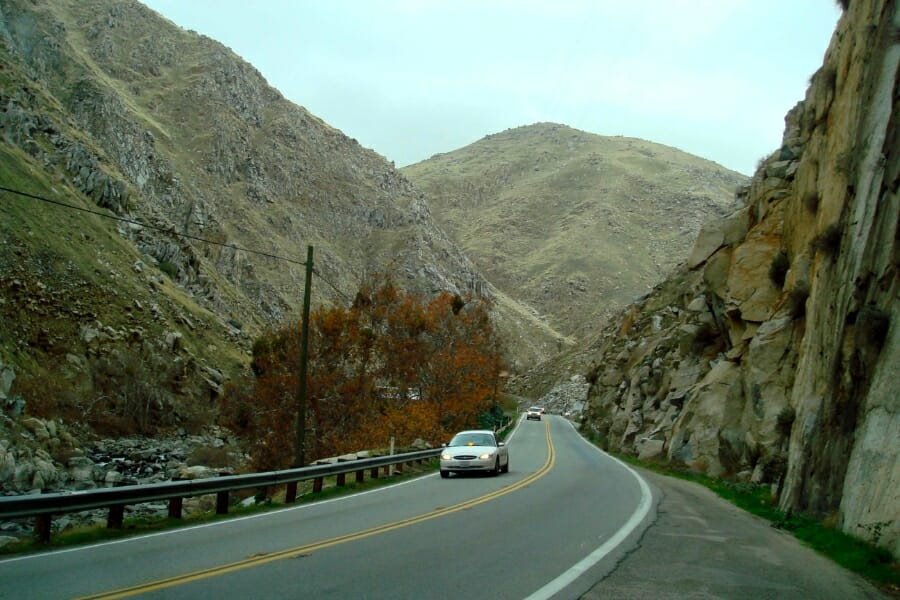 Kern County is a unique part of California that's full of different kinds of landscapes. Located at the southern tip of the Central Valley, it has a mix of farmlands, deserts, and mountains. To the east, you'll see the high peaks of the Sierra Nevada mountains, and to the west, there's the Temblor Range.
Because of its location and mix of landscapes, Kern County hosts many kinds of rocks and minerals— including agates.
Reaching this county is pretty easy. It's well-connected with major cities like Los Angeles and Fresno by highways and buses. But before you head out, make sure to review California's most updated collecting guidelines. At the end of the day, we don't only aim to take home our finds but to ensure sustainable rockhounding.
Where we found agates in Kern County
As home to abundant deposits of different types of agate, Kern County has plenty of specific spots up for your exploration, such as:
Castle Butte
Greenhorn Mountain Park
All surrounding regions in Mojave
Hills of Brown's Ranch
Area surfaces of Red Rock Canyon
Many prospects in Gem Hill
Regional surfaces of Wheeler Springs
Cache Creek Canyon
El Paso Mountains and the surrounding area

Mule Mountains are part of the Mojave Desert, which means they have a mix of hills, valleys, and lots of desert plants. They're named after the wild mules that used to roam the area.
What's really cool about these mountains is what's underneath their surface. The Mule Mountains have a rich geology with lots of different kinds of rocks and minerals, including your coveted agates.
You can get to this spot by taking a drive from Los Angeles or Las Vegas. It might take a few hours, but the trip is worth it. Once you're here, the terrain can be a bit rough, so it's a good idea to have a map and a sturdy pair of shoes.
Where we found agates in Mule Mountains
You can explore the different nooks and crannies of Mule Mountains to find stunning specimens of agate, especially the amusing fire agate.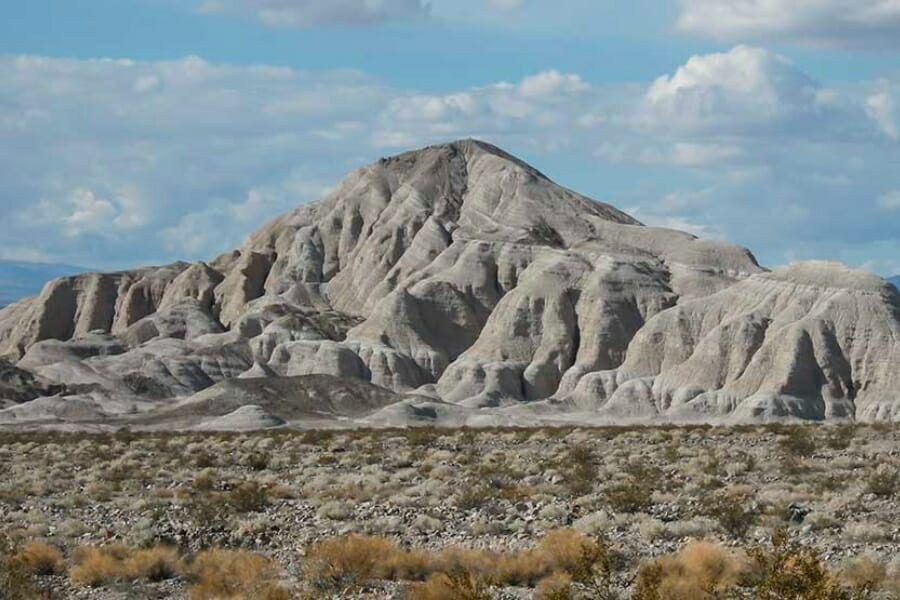 San Bernardino County is full of all sorts of landscapes. It has mountains, valleys, deserts, and even forests! On one side, you'll see the tall peaks of the San Bernardino Mountains, and on the other, the hot, sandy Mojave Desert.
Once you're here, you'll find a mix of city areas and wide-open spaces that are perfect for exploring. These areas, mixed with the county's different terrains, make it a great place for finding a variety of rocks and minerals, including different types of agate.
If you want to go here, getting to San Bernardino County is a piece of cake. It's well-connected to major cities like Los Angeles by highways and public transport, so you won't have any trouble reaching it.
Where we found agates in San Bernardino County
One visit in San Bernardino County will allow you to explore different spots where agates abound, such as the following:
Kramer Hills along the US 95 area
Sperry Wash
Owlhead Mountains
Eagle Crags
Leadpipe Springs
Dirt road in Barstow
Pisgah Crater
Lanfair area
Old mine dumps in Ludlow
Afton Canyon in Cady Mountains
Area dry washes, hillsides of Needles
Wingate Pass area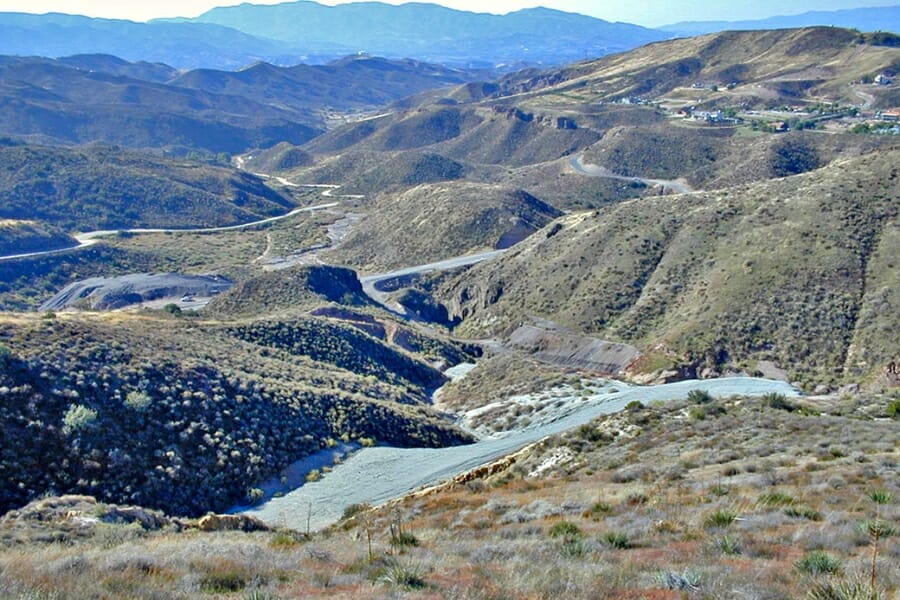 Tick Canyon is an interesting spot in southern California. It's located in Los Angeles County, near the city of Santa Clarita. As a canyon, it has steep sides and a flat bottom formed by years and years of water erosion. The terrain is rugged and full of scrubby plants, rocks, and dirt paths.
One awesome thing about Tick Canyon is its geology. It's known for its deposits of agate. It's also known for the plethora of outdoor activities you can do here, so if you're into hiking, exploring, and rock hunting, it's definitely a place to check out.
If you're going here from Los Angeles, it's only about an hour's drive north. The area can be hilly and a bit tough to walk around, so make sure to wear comfortable shoes and bring lots of water.
Where we found agates on Tick Canyon
You can explore the different areas of Tick Canyon, where you can find stunning specimens of banded agate.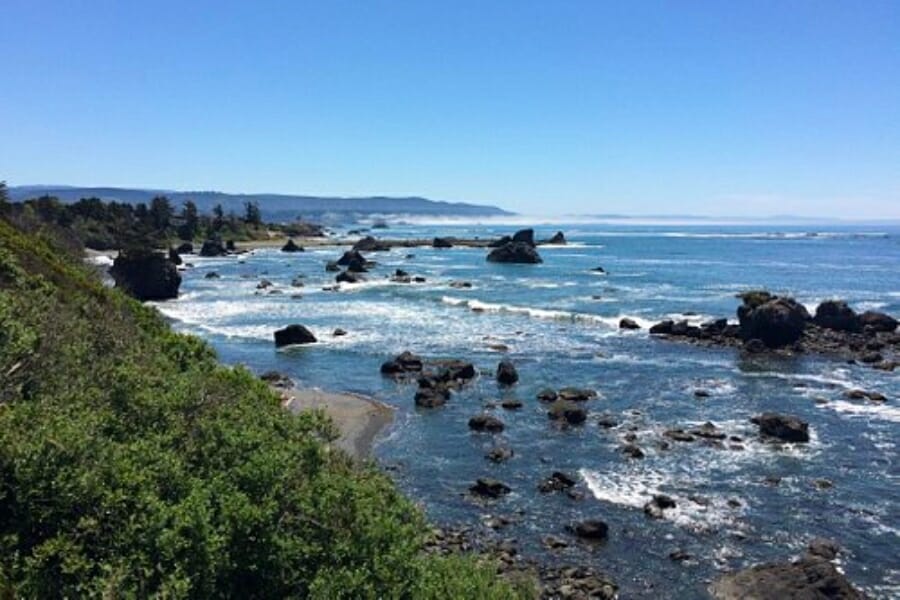 Crescent City is a neat place right along the coast of the Pacific Ocean. It's named after the crescent-shaped stretch of sandy beach south of the city. Its terrain is really varied— you've got the ocean, beautiful beaches, forests, and even mountains not too far away.
The area around Crescent City is really special, not just because of the mix of beaches and forests, but also because of the rocks and minerals you can find. One of those is agate. If you look carefully, especially after a storm, you can find these gemstones right on the beaches around the city.
Getting here takes a bit longer than in other places because it's tucked up near the top of our state. If you're coming from San Francisco, it's about a six-hour drive north. But don't worry, the journey is full of beautiful sights!
Where we found agates in Crescent City
The beautiful beaches of Crescent City are not only for sightseeing and swimming but for great agate-hunting adventure, too.
Other Great Places To Find Agates in California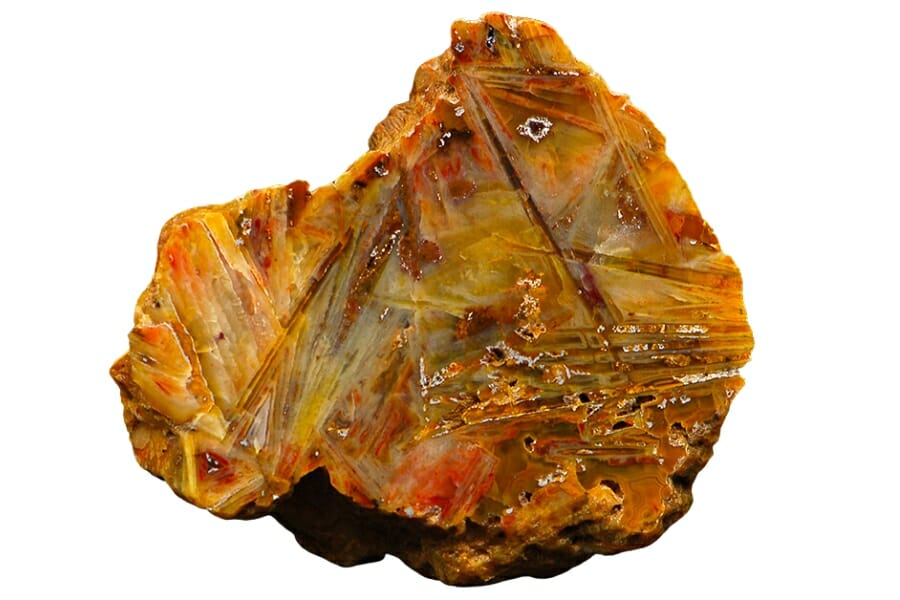 In case you've already been to some of our top recommended sites and want to extend your search for agate here, below are more legit spots where you can find them. We've arranged these spots by county for your convenient reference.
Our recommendations by county
| | |
| --- | --- |
| County | Location |
| Alameda | Fish Ranch Road |
| Calaveras | Hooten Ranch |
| Calaveras | Marie Costa Ranch |
| Calaveras | Ed Hale Property |
| Contra Costa | Ditch cuts on Skyline Boulevard |
| Fresno | Fresno area gravel pits |
| Fresno | Panoche Pass |
| Humboldt | Beaches in Patrick's Point State Park |
| Imperial | North on either side of Indian Pass |
| Imperial | Area surfaces of Cargo Muchacho and Chocolate Mountains |
| Imperial | Palo Verde Pass |
| Imperial | Hauser geode beds |
| Inyo | Deadman Pass road |
| Lassen | Stephens Ranch |
| Los Angeles | Hillsides and washes in Action |
| Los Angeles | Sir'Kegian gem beds in Escondido Canyon |
| Los Angeles | Coast Highway in Calabasas |
| Los Angeles | Little Rock Dam and Neary Quarry |
| Los Angeles | Malaga Cove |
| Merced | Mercy Springs |
| Modoc | Fandango Pass between Fort Bidwell and Pine Creek |
| Modoc | Goose Lake |
| Nevada | Pilot Hill |
| Nevada | Sailor Flat |
| Riverside | Gravels west of Blythe |
| Riverside | Railroad tracks and hills of Siam Crossing |
| San Luis Obispo | Area fields east of US 101 |
| San Luis Obispo | Area farms toward the ocean in Nipomo |
| Santa Clara | Guadalupe Mine |
| Siskiyou | Agate Flat |
| Siskiyou | Jenny Creek |
Additional areas you can find agates
We recommend paying extra attention to the following areas where agates usually abound, especially if you're planning to explore spots that cover wide or broad bases:
Streams and Creeks
Streams and creeks in California are some of the best places to hunt for agates. These gems form deep inside the earth and, over time, water helps to move them downstream. As the streams and creeks flow, they carry along these beautiful rocks, smoothing their edges and sometimes depositing them in gravelly areas.
This is especially true after a big rainstorm. The water churns up the creek beds and uncovers new agates that were buried.
Road Cuts
Road cuts in California are like unexpected treasure troves for rock collectors. When roads are built through hilly or mountainous areas, the construction often cuts through layers of rock. This often reveals hidden gems, like agates.
Since agates are heavier and harder than many other rocks, they can often be found here. What's even more fun is that road cuts are like ever-changing treasure sites. Erosion from wind and rain can expose new agates over time.
Beaches
Another site you should definitely check out for agate is the beach. Agates are formed deep within the earth and over time, they get carried away by rivers and end up in the sea. Waves then wash these beautiful rocks up onto the beach.
Hunting for agates on the beach after a storm is another thing. The rough waves can uncover new specimens that were hidden in the sand, so you can often find them sparkling in the sunlight after a good rainstorm.
Common Agate-Hunting Questions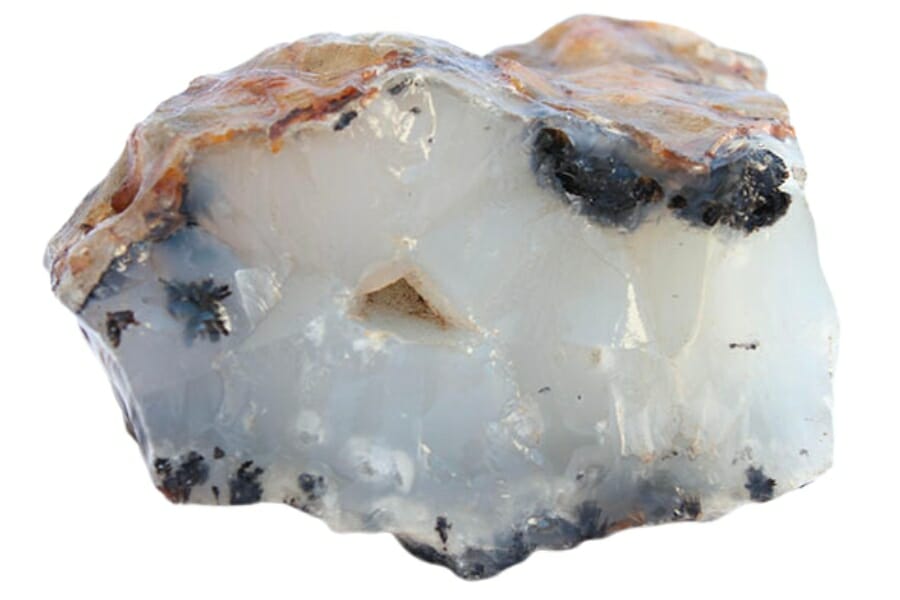 In this section, we'll answer the most common question when it comes to finding agate in California:
Is it illegal to collect agate in California?
It's legal to collect agate in most areas of California, for as long as you abide by our local collecting guidelines. For starters, make sure you're familiar with any area-specific rules and regulations in the spot you'll visit. Also, secure any necessary permit or permission before starting your exploration.
The Best Places To Buy Agates In California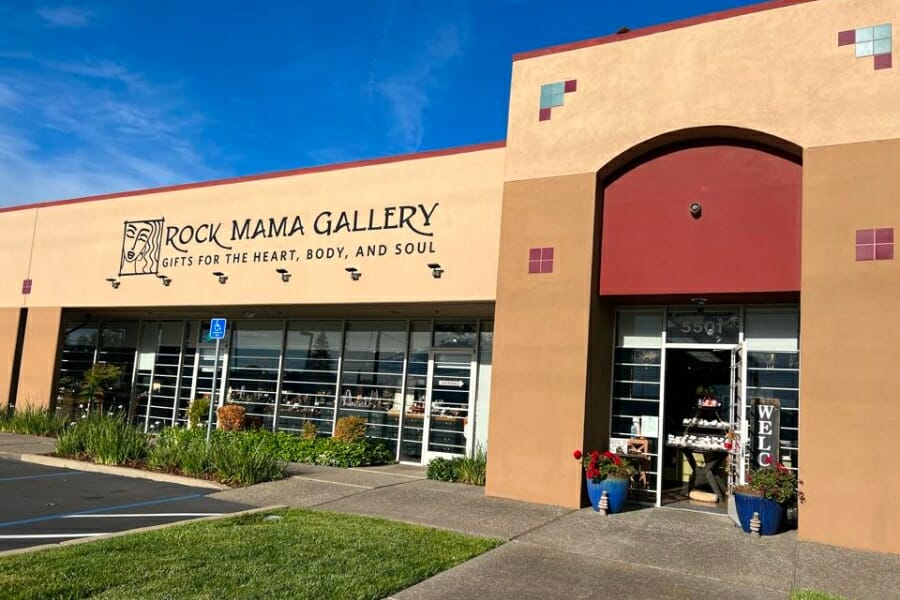 Finding California agate is no easy feat. If you want an easier way of taking home a stunning gemstone, you may visit our trusted local gem stores. Many offer great selections of different rocks and minerals, including various types of agates.
Some of the best one we highly recommend are the following:
If you have any recommendations for our list please leave a comment below!